WASHINGTON
Washington Trailers & RVs for Sale! Buy or sell used trailers in Washington – we have used RVs, used horse trailers, used camper travel trailers, used heavy equipment trailers, used dump trailers, used livestock trailers, etc… AllUsedTrailers.com brings Washington safe, easy transactions of buying used near you!
DISPLAY OPTIONS
Item No: WA-RV-552H
2008 - 40 FOOT ALLEGRO PHAETON COACH Motor Home!!!
Unit has only 14k miles on it. Has dual roof ait & heat pumps, automatic awning, solar panels, and water filtration system. Loaded with features, its in like new condition. See details for list of amenities & features.

$137,694. Prosser, Washington.

CLICK on "MORE DETAILS" for PICS & FEATURES!!!
Call Stacy at 601-749-5660, or click the REQUEST button below to email for more info on this trailer.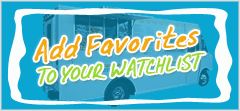 Login to Inquire Online
Call: 601-749-5660
Customer Experiences
02/08/2011

I am so impressed with the prompt and through service I received when I ordered a paper and a pencil vending machine from this company. April Hurd was quick to respond by e mail to any questions that I had, especially about how to order a replacement for the money slot. I was not aware that the slots should accept higher than $.50 for the paper notebooks, to cover costs. I am very satisfied with April's help in this matter.

Saginaw, MI

02/23/2017

My journey to find an affordable, suitable, usable mobile food trailer started on *****slist and *bay with no luck. I then found and ended up using the services provided by usedvending.com. My search was like finding a needle in a haystack due to the strict mobile food plan codes dictated by Los Angeles County. I ran into many obstacles in finding the right trailer (such as no exhaust system, no drainboards, floors not coved, no emergency exit, etc...) but I did not give up.I was patient and consulted with Melissa Powers at Usedvending for almost a year. Melissa was very patient with my search and updated me on every potential mobile food trailer that met my requirements (which was very specific). The search ended when Melissa aligned my search with a seller that had a trailer with all the requirements to meet my business needs. Melissa handled the seller/buyer communication and purchasing process very professional and made things easy to understand for me. The trailer that I ended up purchasing had all the cooking equipment's and so much more! It even came with 2 large size propane tanks, a generator and a power converter! The trailer was very clean, equipment's well cared for and even had screened sliding doors, AC and heating! Who would've guess? I would be paying double or even triple for the same trailer anywhere else. I am overly satisfied and enthusiastic about the quality of the trailer and the money that I saved. I am now in the process of starting my mobile food business thanks to usedvending.

I would especially like to thank Melissa Powers at usedvending.com for all her help, guidance and encouragement on this long journey on finding the perfect mobile food truck and at such a great price. Without Melissa and usedvending.com, I would probably still be on the search for my trailer. I highly recommend the services of usedvending.com for your mobile trailer needs. Don't waste your time with any other sites (trust me, I've used them all!)

Thank you Melissa Powers for your professionalism and superb customer service at usedvending.com!

Pang Kue,
Castaic, CA


10/25/2017

Thank you Used Vending! They helped me sell our old step van in under a week! It was such an easy process and they were in contact with me the whole time. Couldn't have been a better experience!
Jamie E.
Martinsville, IN

11/28/2010

What a FANTASTIC experience working with April and the usedvending.com site. I posted my machines and 2 weeks later they are all SOLD! I couldn't have asked for a smoother experience. No hassles! I should have done this sooner!!! April YOU ROCK!!!

PA

I recently sold four combo machines through USEDvending.com, and was very satisfied with the service Eric Normand provided. While I received substantially less for my equipment than I originally paid, that was more a function of being ripped off by (distibuting company name protected) when I originally bought them. I wish I knew about USEDvending.com back then! Eric was prompt in returning my calls, and most importantly sent the check when promised! At any rate, I would highly recommend USEDvending.com and Eric Normand to other sellers and also buyers too, who can get some outrageous deals. Don't be like me - avoid (distibuting company name protected) and other 1-800-RIPOFFVEND companies like the plague, and go with USEDvending.com instead.
Barry Waterman

Chicago, Illinois

02/20/2011

Thank you so much Vanessa for helping me finding a location for my vending machine. You are courteous and professional in you business ethics. This ps evident, in your timely fasion for contacting me as well as the location, sending me the paperwork, and putting me in contact with the location manager. All of which took place in such a short time. Thanks for being so organized. I will always keep on doing business with you. I will also encourage others who are interested in the vending business to consider usedvending.com. I actually already spoke to my sister about it. Furheemore, compare to other locating companies, your locating fee is very reasonable. Thank you so much Vanessa. I will never forget how much you've helped me.

E. Adrien

I am very happywith used vending.com Melissa and everybody are very nice and helpfull, I will use it again for my future business .
Thank you
Napa, California

09/06/2017

I tried advertising nationally and locally with not even a bite. USEDvending found not one but two interested buyers. Wendy was awesome to work with and made the whole selling process an absolute pleasure. If you have a food cart, truck, or trailer to sell....USEDvending is the place to do it! Thanks, Ted Lambert.

06/18/2017

Melissa,The process with used vending was pretty easy. You guys kept me updated and walked me through the process. Melissa as always sending me emails or texts to see if I needed anything. We will use you guys again if we need to buy or sell anymore equipment for our business.Thank you.
Jessica Taylor,
San Antonio, TX

05/28/2014

Tina was extremely helpful throughout the entire process and the seller and I were able to come to a reasonable and mutually beneficially agreement. I would definintely recommend using UsedVending to anyone who is considering purchasing used concession equipment. Thank you Used Vending for all of your help and for my new (used) trailer.
S. Morris,
El Paso, TX

04/28/2014

It's been a bit of a process (2 years plus) trying to sell our wall mounted tempered controlled vending units, but Calice Bilica has been on her game. We are very grateful for the progress in getting rid of our inventory as well as the thorough attention to detail Calice provides. Thank you Calice and Usedvending.com!
D.R.
Baltimore, MD



09/18/2012

Melissa- I had an extremely positive experience selling my food truck w/ usedvending.com. Very professional staff, no strings attached, and no cost to me! The best part is how they facilitate all negotiations and weed out the buyers that aren't serious, which saved me a great deal of time. I definitely recommend their service. 10 out of 10!

Mike,
Florida

03/12/2015

Hi Calice, I want to thank you and Used Vending for helping me sell my machines. Without you, I doubt if I'd ever be able to sell them. You were more than helpful. Every aspect of the transaction, from beginning to end, was done in a professional manner !
Thanks again,
Andy J., Shelby Township, MI

10/17/2012

Our dream came through. Thanks for your professional effort Gini. I will recommend you to anyone.

Jhun
Cheyenne, WY.

09/04/2016

Here is a first for you. We drove over a major incline and summit here in Colorado called Monarch Pass. It's summit is 11,312 feet and the grade is 6.4% about ALL the way. Got down to 25 mph at one point but didn't stall out or overheat. Great job for a 77 Dodge 440! The folks who passed up on this lost out! The attached picture is the Beast at the summit with her very first bumper sticker.....I have got to say the whole experience was new to me and you helped make it all a bit easier to decide on such a major purchase potential that was, for us, long distance.I am extremely satisfied with my purchase and may someday be looking for other vehicle through you! Thank you very much!

Noel Napolitan
Nine Mile Coffee,
Simla, CO

11/13/2017

The whole process went smoothly. Melissa is very professional and helpful. I had my trailer posted to a few other places and wasnt getting much response. I posted with UsedVending and they had my trailer sold within two weeks. I highly recommend this company.
Allen Ropp,
Denham Springs, LA

05/22/2010

i must let everyone know that MELISSA made me very comfortable from our first conversation. she was with me all the way. the sale of my machines was fast, smooth, and easy. if anyone has vending machines to sell or want to purchase call MELISSA A.S.A.P

mickey

02/02/2018

Working with usedvending.com was a breeze. They did all the work and and brought me the buyer. It was so easy.
Mark Bentley,
Howe, TX

05/15/2017

To whom it may concern,I would like to say I was hesitant initially with listing my truck on USEDvending.com. Instantly I was impressed with the quality service from all of he representatives that I interacted with. This positive interaction made the whole process run smoothly from beginning to end. As the seller, and from the buyers perspective it was well worth using their outstanding services. Wendy was very professional and made every part of the selling process understandable and worthwhile! I highly recommend that anyone that is interested in selling or buying any kind of commercial equipment regardless of size check out USEDvending .com.

Highly satisfied customer,
Kalan Chaloupek
Las Cruces, NM


11/06/2013

I would like to thank Melissa Powers for all her help, she was very professional thru the whole process of selling my food truck. She walked me thru every step from the time my truck was put on your site until the very end when it was sold. I will be letting all my friends know of your site in case they have a need for it in the future. Once again thanks to Melissa, & the best part, it was sold in less than three months!
Thank You,

Joe B.
Cape Coral, FL

10/17/2012

Thanks Melissa for all your assistance in selling my mobile kitchen. It was a positive experience working with Melissa for the first time. Thanks for everything.

Lamar,
Georgia

10/29/2009

I had some used vending machines I had been trying to sell for a couple of years.

Melissa did a great job not only finding a buyer, but facilitating the whole transaction.

When I ran into a big problem at the time of the sale, Melissa took care of it for me immediately.

I had a great experience with Melissa and UsedVending.com and I would encourage anyone to give them a try.

Sincerely,

Karl Hummel
Live Oak, Texas

10/25/2010

Purchasing vending machines was a new experience for me, so to close my first deal, I relied on Usedvending.com's Vannessa Long to get the sale done. She was easy to deal with and made sure it went smoothly.

Thanks Vannessa!
Eric for Karen Vending
Mannassas, VA

09/06/2011

I think Melissa was the first to help. I think she did a great job and was very professional in dealing with the public. Sometime that can be hectic.

April Hurd was very helpful when I contacted her for some information. She didnt hestitate to help. Keep up the GOOD WORK. I would recommend you to other people.

Gwyn,
Alabama

06/10/2014

Used Vending: Just wanted to share my experience with others regarding Used Vending. We were selling a coffee trailer in Montana, definitely off the beaten path, and were not expecting any interest anytime soon. Low and behold Crissy kept telling us that there was an interested party and they would put an offer in soon (we thought, "yeah right"), except that they actually did put in an offer! Within 5 days the trailer was leaving our house and the money was in our bank! Crissy was amazing, the process is very simple, and UsedVending gets results! Thank you UsedVending!
Jon in Montana

05/09/2013

I just wanted to say how great it was working with Cristina and getting the truck sold. She was very professional and informed me of each step. Thank you so much for getting the truck sold!! I highly recommend USEDvending.
Claudia,
Colorado

01/09/2011

For petes steak, if we only listened to Melisa our unit would nave been sold sooner! Great job Melissa and our trailer has a great new home clear across the country in Co., unreal!

02/03/2016

I'm glad that I found USED vending. All the representatives were professional and explained the process well. Best thing was that they sold my item! The company was reliable and always followed up with me. I was very happy with the customer service experience and would recommend the company.
Best, Alexandra & Miguel
Manassas, VA

02/26/2012

Thanks!! I appreciate Stacy Sweet's help in negotiating the sale of my trailer; he made it quick and simple. Great site, great service.

Palmdale, California

11/07/2011

This is a great place to sell your equipment. Melissa was very cordial, to the point, and did a good job to find a buyer for the concession trailer. Thanks Melissa.

Deloris B., Mississippi

03/09/2011

I will continue business..
April was awesome! She so friendly taking care of a need I had. In today's world it is nice to see there are still good people out there who care. She made my day. I will continue doing business with this company because of her. Thank you April

Robert, New Jersey

12/01/2016

Frankly, it was all very favorable! Follow up on your behalf was on point. I would use your group or recommend your group to anyone. One more thing… our original rep left the company midstream in this search/transaction. When I discovered that, I was concerned that we would have been left by the wayside. Honestly, I have seen it before. I was surprised that almost the next day, I received your call and you identified yourself as the new point man. A job well done. I did not feel left out.

Thank You for this opportunity,
Larry L.
Mounds View, Minnesota

11/30/2017

I worked with Wendy and it was an extremely pleasant experience. I was able to purchase a vintage camper, and the process was very simple. I would definitely recommend using this company! They make the search, and buying easy and understandable.
Emily Lethgo,
Blountville, TN


03/02/2018

I had a great experience selling my food truck on Used Vending. Bradley with Used Vending is great. If you are lucky enough to have Bradley facilitate the sale, you are indeed in good hands. He certainly worked harder than I did to get the deal done. He and the others I spoke with at Used Vending were always ready to answer the questions I had.

R. Peden,
North, LA

12/12/2012

Gini Sweet is the best! She has always been there for me to help me seal the deal. Im glad that she is working there, to help people like me who are expanding their business. She gets an a++++++++++++ ! thank you Gini - I look forward in continuing to grow my business with you. I'm so grateful to have you.

K.B.
Bronx, NY

07/27/2011

Melissa made it so easy for me to purchase a truck. She would call me me with all details before I would even think of them. I have not had any better customer service anywhere.

Thank you!!
Claudia,



CO

10/21/2009

Friendly, Informative and an asset for anyone looking to get started in the vending business.

Carl
Wolcott, Connecticut

04/14/2018

What a great company to deal with. With the help of Usedvending.com, I sold two trucks. Melissa is a great lady to work with, she made sure everything goes the way it should be, what I really like about Melissa, is that not only she helped me for easy transaction but also she helped the buyers to make sure they are getting a good truck. The second truck that they sold for me was for school in Montana, she even tried to find a good transportation company to deliver the truck for them. She goes beyond any other company that I deal with.Thank you Usedvending.com and thank you Melissa.

Siamak Rouhani,
Colorado Springs, CO


10/17/2016

I had five machines to sell and Used Vending did an excellent job of connecting me with a buyer and facilitating the sale in a timely and efficient manner for me. The personnel I dealt with are informative, honest and very helpful. I would have no problem recommending their services.
Brian Casey,
Hartford, Michigan

07/28/2015

Hi Crissy - Well you did it again you helped me sell my second truck. Thank you for being on top of the potential and final person that purchased my truck. You helped make the process very easy for me. Thank you.
Andy,
DeValle, TX

08/06/2012

I recently got a new vending location from used vending.com and the transaction went smooth. The services provided by Gini, were very helpful, and the set up went smooth as well. This is not the first location I have gotten from working with this service. And every time the whole process was smooth and as easy as can possibly be. Thank you Gini, and i look forward to working with you in the future, to continue building my vending business, one location at a time.

Jason McNamara - JAMCO VENDING
Williamsburg, Indiana

08/12/2015

Thank you so much to UsedVending for selling my food truck. I had been trying for months and didn't want to deal with xxxxxxlist or the idea of being scammed. With UsedVending I never had to worry! They kept in contact with me the whole time, in a proper and non bothersome way. Updated my info and use a screening process to protect both the buyer and seller. This was so convenient for me as a seller, April handled ALL of the information and talking to my buyer until it was time for them to come pick up the truck! Thank you April and UsedVending!
LV,
Winton, California

12/10/2015

Would like send out a big thank you to Melissa powers from Used vending .com for all her help in making my transaction go smoothly- at first I thought that some of these places were scams but after actually speaking with Melissa on the phone realized this was a true and reputable company. Melissa took my calls anytime I needed questions answered; she is very professional and personable. I would definitely use Melissa powers and Usedvending.com for any of my future needs. Once again, thank you Melissa powers for all your help, hope you have a merry xmass and a great new year.
Larry Clark,
Cranesville, PA

08/02/2010

I have been in the vending business for a year or so. My first transactions with vending companies were expensive and not very customer service oriented. However, I have made them work. When I needed to buy more machines, I had plenty of time to look, research, and time to negotiate. I felt like I shopped the planet. I kept coming back to April and she continued to work diligently with me. I purchased two machines from her, they were exactly what I needed and they were shipped on time. We even scheduled the delivery around a planned vacation I had. April is fantastic. She will always be my first call when I need machines.

Kenny Deen
Snacks A Lot, LLC
Henderson NV

06/04/2012

Thank you 4Mega-Vending for making what I thought would be a long difficult process, so EASY! After I explained to Gini S. what my company was looking for-she did all the work. She made the calls and contacted several vendors that would fit my needs. They called me - all I did was decide between them. 4Mega-Vending is definatly the way to go to supply any of your vending needs. Thank you Gini-You're the best.

Cathy L.,
Seminole, FL

I would like to commend April on her pleasant attitude and on her quick response to my questions concerning my vending cart that is on sale on your site. I have talked to her on the phone and when I hang up I have the answers I was looking for and a smile on my face because of her cheery personality!!
Dallas

Pueblo, Colorado

12/22/2012

Hi Melissa, Thank You for all your help. The Office deli I purchased is up and running fine.

John
Modern Day Vending
NJ

04/11/2018

I just want to send a shout out to Usedvending.com but especially Wendy Byrd. She was helpful not only with relaying information back and forth from me to buyer but also very helpful with getting sale to go through. My trailer was 4 hours from where I live now and I had 2 sick kids come out of no where. In between Wendy, understanding buyer, and my mother, the process went smoother then I had planned before the sick kids.
Sheree Macaroni,
Sharpsburg, GA

08/23/2012

Wanted to drop a line to tell you that it was a pleasure dealing with 4megavending.com and Stacy. I had quite a few questions before my purchase and Stacy was informative and helpful in helping me pick out the right machine for our office. Ordering was easy and once the machine arrived it only took us @30 minutes to get it unpacked and running. Keeps the drinks colder than I expected. Thanks again for all your help Stacy. Look forward to working with you in the future.

R.M.
Baton Rouge, LA

10/19/2009

MELISSA, HANDLED A SALE FOR ARE COMPANY OF ONE VENDING MACHINE ABOUT 3 MONTHS AGO AND DID A GREAT JOB IT WAS HANDLED VERY PROFESSIONALY ALL PAPER WORK IN ORDER. SHE IS WORKING ON THE SALE OF 2 MORE OF ARE MACHINES AT THIS MOMENT AND WE HAVE NOTHING BUT FAITH IN THE WAY THEY HANDLE THE SALE WITH NOTHING BUT INTEGERITY. AGAIN THANKS TO USEDVENDING INC.

MIKE GRASON FRESH OASIS CREATIONS INC.
Orlando, Florida
See 1600+ more or Write your own...