WASHINGTON
Washington Trailers & RVs for Sale! Buy or sell used trailers in Washington – we have used RVs, used horse trailers, used camper travel trailers, used heavy equipment trailers, used dump trailers, used livestock trailers, etc… AllUsedTrailers.com brings Washington safe, easy transactions of buying used near you!
DISPLAY OPTIONS
Item No: WA-RV-552H
2008 - 40 FOOT ALLEGRO PHAETON COACH Motor Home!!!
Unit has only 14k miles on it. Has dual roof ait & heat pumps, automatic awning, solar panels, and water filtration system. Loaded with features, its in like new condition. See details for list of amenities & features.

$137,694. Prosser, Washington.

CLICK on "MORE DETAILS" for PICS & FEATURES!!!
Call Stacy at 601-749-5660, or click the REQUEST button below to email for more info on this trailer.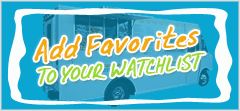 Login to Inquire Online
Call: 601-749-5660
Customer Experiences
06/03/2012

UsedVending found a buyer for our 10 vending machines and we were very satisfied with the service provided. They gave us good advice throughout the process, and once they found a buyer, they worked with both buyer and seller to finalize a deal. Thank you especially to Calice for her professionalism and good disposition.

AR
McLean, VA

02/03/2014

I want to thank Stacy Sweet at usedvending.com for a great brokered deal and getting my concession trailer sold at a fair price. Service and communication was key to a successful transaction and the purchaser was very satisfied as was I. Thanks Stacy Sweet!
Ron G.
Slidell, LA.

I Purchased Six Used Vending Machines through Eric Normand at Usedvending.com. Through out the entire process I found Eric to be very Professional, and extremely helpful. Eric arranged a purchase for me of machines that were within driving distance, so that I could pick them up and save on packaging and shipping charges. I also purchased some machines that required to be shipped from out of state. The machines arrived Promptly on the date Eric told me they would be here, there was a misunderstanding with the shipping company of payment of shipping, I called Eric, prior to going to the shipping company, and by the time I arrived he had it all straightened out. The Products and Service I received from Eric, and Usedvending.com were First rate all the way. I would recommend usedvending.com to anyone looking for Vending equipment.
P.L. Brown
Beaumont, Texas

02/19/2014

I was looking for a food truck to purchase and from the time I inquired about one until the day I drove it home, Calice Bilica, was such a tremendous help. She was there every step of the way with answers or any assistance that was needed. Thank you Calice for all of your hard work.
G.B.
Tulsa, OK

06/18/2013

I was very impressed by my dealings with usedvending.com in general, and with Cristina in particular. She was a total pleasure to communicate with, and always had a cheery, positive attitude. Thanks so much for making the selling of my concession trailer such a quick, easy, and enjoyable experience!

T. W.
Bloomington, IN




02/23/2012

I am new to the vending business and really appreciate the help of Mr. Stacy Sweet in finding me a location to install my machine. Thanks, again.

Gary,
Louisiana

06/20/2012

Amazing experience - everything went so smoothly. Melissa did a great job with communication on what the next step and kept us very informed. Thanks.

Fran,
IL

02/03/2014

Just letting u know I, Hyatt bought the trailer ...I love it and thank you so much for the help I could not have asked for better then you were.
Terry C.
Lake Charls, LA

02/07/2012

Tara is amazing! She answered her phone almost all the time (or got right back to me if she was on another call). Tara answered my e-mails very quickly, so between those and the phone calls, I felt like I had a personal rep helping me with my research and eventual transaction! Tara provides extremely fast and friendly service, and I will use her again without hesitation. Thanks, Tara! You rock.

Rob,
Texas

03/15/2012

I have been using Usedvending.com for the past 6 months or so. They have posted great pictures of my food cart and a very descriptive ad.

Steve,
Aurora, OR

06/10/2010

It was an absolute pleasure working with April and Usedvending.com. April was professional, patient with all of my questions, knowledgeable of the product, and quick to respond to each of my inquiries. The transaction was simple and smooth and we love our new snack vending machine! Thank you so much April!

Leslie Atkinson
Fire Safe Protection Services
Houston, Texas

09/19/2014

Melissa, I would like to thank you for our experience in dealing with UsedVending.com. It was a pleasure working with you and the service you folks provide is very beneficial. You bring willing sellers together with willing buyers and the transaction can happen relatively very quickly. The gentlemen that I worked with was a pleasure to deal with, he was obviously motivated to make the sale happen. This was indicated very quickly after you had asked him what his best price was and then he got back to you right away with my many questions. For what we were looking at a mobile brick oven trailer we were able to get into a turn-key business for literally 1/3 of the price vs having to go with brand new. Huge thanks once again for all your help and putting this together.

Kindly,
Michael Tereza,
Elk Grove Village, IL

06/13/2011

Thanks, Mr. Stacy Sweet, for the great combo machine account! The leads and accounts that you & Vanessa have turned me on to has almost wiped out my stock pile of equipment in my warehouse, and that's a wonderful thing! I look forward to each & every transaction with you and 4 Mega, you guys make it so unbelieveably easy! Thanks again!

Victor Carter
Mr. All Worlds Inc.
"Vending Excellence"
469-231-7255
www.mrallworldsinc.com

04/02/2013

MY WIFE AND I WOULD LOVE TO THANK MELISSA POWERS FOR ALL THE HELP IN FINDING US THE FOOD TRUCK THAT FIT OUR NEEDS. SHE ALWAYS RETURN MY CALLS , WITH THE ANSWERS I WAS LOOKING FOR. WE SPENT FOUR MONTH LOOKING FOR A TRUCK AND SHE FOUND THE ONE!! WE LOVE IT!!!! NOW WE JUST NEED TO PUT IT TO WORK AN MAKE SOME MONEY. LOL THANKS AGAIN MELISSA.

L.J.
Ball, Louisiana

08/23/2012

Thanks to Calice for connecting me with the Seller of a used vending machine. Everything about the transaction was handled well. All of my questions were answered in a timely manner and there were no unforeseen circumstances. The seller was honest and worked with our pick-up issues. Expectations were certainly met!

M.B.
Irwin, PA

09/26/2013

Melissa at Used Vending was great!!! She was helpful, considerate and always available. I had somewhat of an unusual item to sell on the site, but my item sold for exactly what I was seeking and Melissa guided me the whole way. I would highly recommend the Used Vending site to anyonewho is selling or trying to buy great used vending equipment.
Thanks Melissa!
Sam
Lafayette, CO

11/30/2011

I have had good experience's with Stacy Sweet and Mega Vending. Very easy to work with. No scamming, real and honest business. I have had several opportunities given to me, and it has helped grow my business.

The Vending Guy
Twin Cities, Minnesota

11/17/2010

April Hurd was very helpful in providing excellent customer service. She definately is a great asset to your company! Look forward to work with her again in the future.

Gor, CA

03/04/2012

I will definitely recommend usedvending.com to anyone in need of their services. Melissa powers is an awesome salesperson who always communicates quickly and efficiently. Melissa brokered each interested parties questions back and forth with me, and I was always amazed at how easy she made tough buyer questions. Thank you melissa and thank you usedvending.com.

Ron,
Pennsylvania

09/12/2012

Great experience, great coordination in selling my product. Thank for your help Calice!

Eric O.,
Illinois

After advertising my concession trailer for more than 4 months on various advertising outlets on line, I was approached by Melissa with UsedVending.com. I have to admit, at first I was a bit skeptical. Within a week, I already had an interested buyer but we couldn't quite close-in on the price, but there were others shortly afterward. After less than 2 months of advertising on UsedVening.com, I had the buyer I had been waiting for nearly a half year, and he was very serious and willing to pay the asking price to get what I had originally wanted for the trailer in the beginning. After a couple of days, the deal was pretty well buttoned up. I'm very fortunate to have been approached by Melissa and glad that she convinced me to list the trailer with her. After all is said and done, I wouldn't list it with anyone but UsedVending.com. They were very fair and professional throughout the entire process. Thanks Melissa and if I ever have a similar need, rest assured, you will be the first person I call.
Jason Bell
Plano, Texas

07/11/1999

UsedVending.com was a great experience for me and my business. If you're looking for great priced vending machines, this is the place to do it. Make UsedVending.com work for you.

M.J. Vending A Full-line Vending Service
Slidell, LA (Matt Wood - owner)

04/08/2011

Wow! Vanessa, you & your colleagues at 4 Mega have done it again! The new account that you referred me to is awesome! It's amazing how easy you make it for me, you do all of the locating work and I just meet and shake hands with the contact & roll in with my machines! What a winning combination! I appreciate you, Vanessa, and your co-workers at 4 Mega Vending.com, and I look forward to conducting lots of business with you! Thank you!

Victor Carter

06/18/2013

Thank you so much Cristina for the Super work you did in selling my vending trailer! From the begining you were Great, and on top of everything! Never a slow or lacking moment, easy and simple, as always, you were there to help, guide and instruct me every step! How amazing it was to see how things laid out so perfect and ....getting top dollar too! Everything went so perfect and smooth! cant say enough good! Your Great! thanx! Hope to do buisness again with you and people like you! God bless you, as i know He will! It was such a pleasure to work with people that know and care!

R.R.
Carthage, MS



02/10/2011

Melissa was very helpful in getting my deal finalized. She even stayed after normal business hours to complete my deal. Best service anyone could ask for hands down.

Dionte'

Iowa

09/22/2011

APRIL WAS VERY HELPFUL AND HONEST WE WORRIED HER A LOT, AND SHE NEVER COMPLAINED. OUR MACHINE CAME IN A TIMELY FASHION. WE PURCHASED TWO OF THEM FOR OUR DRIVING ACADEMY. WE WERE PLEASED.

Sharonda,
Maryland

05/22/2010

i must let everyone know that MELISSA made me very comfortable from our first conversation. she was with me all the way. the sale of my machines was fast, smooth, and easy. if anyone has vending machines to sell or want to purchase call MELISSA A.S.A.P

mickey

10/01/2012

It was a pleasure working with Gini to find a vendor for our location. She made it a point to continuously follow up and ensure we received the best possible service. Gini's pleasant manner and professionalism is very much appreciated.

P.B.
Terrell, TX

01/23/2015

At first, I began to wonder if my machine would ever sell. And, then I found USEDvending online. I submitted my information, and waited for a bite. This company, really knows it's stuff. Because, within a couple of months, my machine sold. The transaction with the buyer went smooth, and easy. This company does ALL the leg work, and you just rake in the profit. I must say, I have had a GREAT experience with this company, and Calice. She was both courteous, and professional. If I should need them again in the future, (which I most likely will) I will definitely use their service. I was totally satisfied, with the way in which they conduct their business!!! Thank you !!!
James Dodd,
Lawrenceville, GA

12/23/2014

Hi Ms Crissy, I want to thank you and your company, UsedVending.com for making the transaction of finding and obtaining a food truck. Your system was very simple and easy. It was great to have such a major purchase go so smoothly. Thanks again for all your help, we love the truck. Hope you all have a very Merry Christmas and a happy new year. Thanks again.
Pastor Jones, The Anchor
Irving, Texas

07/28/2014

Working with Melissa and Used Vending was a breeze! They did all the work for us and sent only very interested buyers our way. It saved us lots of time and was well worth it. If you want to sell a truck quickly and without hassles, this is the site to use!

Kristi Whitfield, DC

09/18/2011

Just a note to show appreciation for Melissa Powers help in selling our two Planet ( wherever their from ) deli machines. Once a buyer came forward the process went pretty smooth. Thanks again.

Gene S. , Idaho

05/25/2012

I have been working with 4Mega for a few years now and would like to say that working with Gini is a real pleasure! She is very professional, knows her trade and easy to work with.I would highly recommend 4Mega to any other vendor in the field!

Patrick Scott Rowlett, Texas

12/23/2014

Thank you Melissa for all the great work you do. Its been a pleasure doing business with you and for having the patience to work with me. Sometimes I can be difficult to work with but you always kept your cool, with prompt and courteous responses to all my questions and eventually during the years resulting in the purchase of nine vending machines all in the condition described or better.
Thanks, Blessing, Merry Christmas and a Happy New Year
Al Hernandez, Falcon Vending Solutions
Austin, Texas

09/13/2011

The process was easy and April did a great job of facilitating the deal. My buyer was nearby and the even the process of delivering the machines was much less of a hassle than I could have imagined.

Thanks again for your assistance,

Darrell P,
TX

10/22/2009

4megavending.com was awsome.
very fast response, very friendly people, had my machine in about 1 week.

mike seemann
crest hill, il.

01/31/2011

Courteous and Knowledgeable.

April sets the standards of customer service other business could use as a model. A simple and streamlined process for acquiring vending equipment enabled by a polite and confident staff.

I am currently acquiring more equipment using their services, and will continue to do so in the future. I personally wouldn't consider taking chances with any other service. More than just a brokerage, they're your full-service partners in the business.

Thank you 4MEGAVENDING.com for all your help!

CA

05/14/2014

I've done business in the past with Mega Vending and will continue to. Their step by step buying process works right down to the delivery date. They'll also assist you in which machine would most suit your needs. April was most helpful, honest and always there when I had any questions. I recommend MegaVending and April very highly, Keep up the great buying experience!!!!
W.B.
Your Choice Vending, NJ

10/07/2014

Aside from the hiccup in programming the prices and the absence of labels that fit the machine, everything was perfectly satisfying. Ultimately, the mechanical setup within the machine was correct in spite of our initial uncertainty. It was simply my installer who needed a tutorial in that department. Thanks for all your help. I would be glad to do business again if/when I am in need of additional equipment.

Nathan Wilson,
Lewiston, ID

08/06/2012

Gini is WONDERFULL!!! I love Gini and how she is so kind to assist me in this vending business. This is the first time I used this website and company and already I have had a pleasant experience with her. She made me feel very special and important and I recommend her to anyone out there!

Jason,
Los Angeles, CA

10/14/2009

The rep at usedvending.com was very professional and thorough. It only took 2 weeks from the first contact untill the sale went through! Thank you usedvending.com!

Humble, Texas

11/26/2014

Melissa Powers did an exceptional job helping us sell our concession trailer! She was so nice and on the ball about every single thing! She explained the whole selling process very well so we totally understood how everything was going to go. A wonderfully smooth transaction! We plan on using your site again to sell another trailer in the future, and would love to work with Melissa again!
Julie and Kirby Farrar,
Ocala, FL

10/24/2010

Melissa is such a nice person to work with. She is not only friendly but she genuinely cares about her customers. All through my experience with her, she made certain that everything was the way it needed to be and always made sure there was nothing else she could do for us. I do wish though that she had talked us out of going to get our trailer on a Saturday when we couldn't get it plated.

Samantha
New Caste, CO

05/04/2011

Excellent service. The website is 100% genius... facebook may be the mother of all internet success, but UsedVending should be a close second! And thank you UsedVending for making the site free of charge! Melissa is a great salesman. What she did was amazing. From her office in Tennessee, she sold my concession trailer to someone located in another state from me. He drove to my location (5 hour drive) with cash in hand, no questions asked. Melissa performed a miracle, and more importantly, she made me a lot of money. Thank you Melissa.

Brandon Dean

12/29/2011

I presented a delima to Stacy Sweet and he came through like a champ! We ordered 4 machines for a vending contract we were awarded at the last second. We ordered the machines on 12/21/11 and HAD to have delivery NLT 12/29- as you can imangine this presented quite a problem with shipping being so close to the Christmas holiday. Stacy went above and beyone the call. The original shipper backed out on the delivery date and Stacy worked his tail off securing another shipper who delivered my machines on time and in great condition! Your company is lucky to have an employee who cares that much and is willing to go the extra mile for excellent customer satisfaction.

Carthage, MS

01/04/2013

Melissa, Thank you so much for making this such an easy process. Your phone calls, explanations, and ease with the paperwork ... your knowledge of the entire process made the sale. You make the buyer comfortable and the seller very happy.

Sincerely, AB
Bushkill, PA

11/11/2014

My experience with usedvending services was excellent. I felt very comfortable and informed through the whole process. I'll definitely refer my business associates and use again in near future. Thanks again Traci for all your help!
Chemmonia McArthur,
Virginia Beach, VA

My hats off to Melissa and her staff. When my husband was diagnosed with cancer several months ago, we thought for sure we would be stuck with our concession trailer until the spring. But thanks to Melissa's and staff's hard work, they found a buyer and yesterday they picked it up. What a breeze it is to work with Melissa and the staff. They truly take care of EVERYTHING. Well worth it if you have something they can sell for you. Thanks again for everything!!!

M. H.
Virginia Beach, VA

02/23/2012

Thanks!! I appreciate Stacy Sweet's help in negotiating the sale of my machines ... he made it quick and simple. Great site, great service.

Charles,
Mobile, Alabama
See Hundreds more or Write your own...