WASHINGTON
Washington Trailers & RVs for Sale! Buy or sell used trailers in Washington – we have used RVs, used horse trailers, used camper travel trailers, used heavy equipment trailers, used dump trailers, used livestock trailers, etc… AllUsedTrailers.com brings Washington safe, easy transactions of buying used near you!
DISPLAY OPTIONS
Item No: WA-RV-552H
2008 - 40 FOOT ALLEGRO PHAETON COACH Motor Home!!!
Unit has only 14k miles on it. Has dual roof ait & heat pumps, automatic awning, solar panels, and water filtration system. Loaded with features, its in like new condition. See details for list of amenities & features.

$137,694. Prosser, Washington.

CLICK on "MORE DETAILS" for PICS & FEATURES!!!
Call Stacy at 601-749-5660, or click the REQUEST button below to email for more info on this trailer.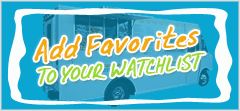 Login to Inquire Online
Call: 601-749-5660
Customer Experiences
04/07/2011

I had tried putting our machines on Craigs List and other places but as I was searching for other ways to sell I found your site and it has been the best thing for selling our vending machines!!!

Melissa was the best. She acted like we were her only client and took such great care of us. I have a hard time with computers and finding out how to print all my forms and she walked me thru the steps. You do not find that type of customer service very often.

Just Melissa's voice on the phone made me smile even when things didn't go as smooth as they should have gone. I would recommend this company to anyone wanting to sell their vending machines, especially if you get Melissa as their agent.

Great website and great people!!

Michigan

02/07/2012

To anyone looking to buy a concession trailer you should consider using usedvending.com. The staff is excellent, especially Melissa Powers. Every question and concern was answered in a sincere and timely manner. If Im involved with another trailer I will not hesitate to call Melissa.

Sincerely,
Jerry and Dee
Syracuse, NY

06/19/2011

I worked with April Hurd to purchase my first Vending machine. She was professionsal and answered all of my questions. She provided copies of the manuals for my review and made sure I knew what I was getting into when I ordered the Combo 300. The system arrived on time but the key was missing. April provided a key to me the next day and we go the system working. It was a great experience for my first system and I plan to call on her when my customers want to add vending to their business.

Fairfax, VA

Melissa was great, she brought me a couple offers, but the people backed out at the last minute. Thanks, I would use this company again.

06/18/2011

The purchase of my concession tailer could not have been a better experience for me! Melissa was great and took care of everything for me. Great experience at Used Vending and Melissa is the BEST!!!!

Noelle, TX

08/13/2015

April, Thank you so much for helping us find a food truck! First of all, usedvending.com is the BEST website out there, and that is why I chose to continue looking on your site. It was very easy to use, prices were displayed on each listing, and listings could easily be added to a watch list. Like a lot of other feedback states, you are very easy to work with, friendly, and helpful. Thanks again. We are extremely pleased with our experience with Used Vending!
Naomi Hochstetler, iGrandma's
St. Joe, Indiana

06/22/2011

Thanks Stacey,
After posting my cart on ebay and craigslist with no success, i ran across your web listing for selling carts and ultimately found a buyer through you guys over the other two outlets. The offer and counter was no nonsense and the deal was executed professionally.

trey weiland

03/29/2012

Thank you so much Calice! After a month or more of trying to sell my machines myself without any success, I turned to used vending. The posting process was simple and very thorough- it took all of 10 minutes to have a complete listing. Then Calice emailed me after only a short while and told me my listing was posted- I looked at it and it looked great, very professional. I couldn't believe when she told me just a day or so later that she had a very interested potential buyer. I am very satisfied with the great service I recieved from Calice, she is a real sweetheart. She kept me constantly informed and answered all of my correspondence without delay. Thanks Calice and Used Vending for the good work!

Joseph,
San Diego, CA

08/22/2012

Thanks Stacy for all your help through the process of finding the right machine for our church. You were very prompt in all communications and we were able to have the units delivered and up and running in less than two weeks. Everyone at the church were impressed and pleased with our purchased. I will have no reservations in referring others to you.

Royce H.
Madison, MS

08/22/2010

I was looking for vending machines for my company and I came across 4Mega-Vending.com. I bought a new machine that works amazing and is a decent price, all with the help of April. I recommend asking for her help if you need any assistance looking for an electric vending machine. She returned my phone calls and helped me find one that fits my price range. The machine look's great in my shop!

Kristina; Brooklyn, Ny

04/07/2015

Thank you Used vending and Greg for assisting me with the sale of my trailer. Through your patience and expertise it made this process simple and fast. If it was not for you and your staff I do not think I would have been able to sell my trailer. I hope others utilize your services for your promptness and professionalism. Thanks again.
Zorayda Borrero, Miami, FL

10/15/2012

Calice, Thanks for your help in locating a replacement machine. Things couldn't have gone any better.This is the second time I have needed your services, and I will certainly use them again.

M.M.
Baltimore, Md.

03/04/2012

I will definitely recommend usedvending.com to anyone in need of their services. Melissa powers is an awesome salesperson who always communicates quickly and efficiently. Melissa brokered each interested parties questions back and forth with me, and I was always amazed at how easy she made tough buyer questions. Thank you melissa and thank you usedvending.com.

Ron,
Pennsylvania

11/04/2015

A gigantic THANK YOU to Melissa and the crew at UsedVending.com. Given the cost of advertising, it is amazing that a trailer would be internationally advertised on a high profile web-site at no cost to the seller. More importantly my trailer was portrayed professionally yet in a format that presented the unit exactly as it appears and is functionally operable; including many pictures and a quality description for the potential buyer. I always knew the status of potential purchasers, and when the "correct" buyer came along, all of the documentation and coordination of the sale was "spot on." Thanks again Melissa and UsedVending.com... I am now in the process of designing and ordering a new trailer with cash-in-hand.
Dave @ Prairie Fire
Forsyth, Montana

02/23/2012

Thanks!! I appreciate Stacy Sweet's help in negotiating the sale of my machines ... he made it quick and simple. Great site, great service.

Charles,
Mobile, Alabama

02/10/2015

I would just like to comment on how pleased I am with USEDvending! This was my first experience and at first I was a little skeptical. They proved me wrong and handled the sale of my trailer very efficiently and without a hitch!!! The staff was outstanding and made the transaction very smooth and easy for a first time seller. Thank you Crissy for your patience and great customer service! I will definitely recommend USEDvending to others!
Laura Rojas,
Chula Vista, CA

12/05/2013

April
Thank you for the wonderful customer service during my purchase of my son's vending machine. The assistance with the delivery was great.

Paul
Flint, Michigan

06/22/2011

I was pleased to work with everyone there. Stacy Sweet was very helpful. Would definitely buy from them and recommend them. Not hard at all buying from a company so far away from my state.I am happy with there services.

Janice, OR

05/19/2011

Thank you so much for helping us sell our machines. The whole process was so simple and painless. April was an absolute pleasure to work with. She guided us through every step of the process and took care of everything! Thanks UsedVending!

NJ

11/18/2013

All I can say is that if you are lucky enough to get Melissa Powers as your salesperson, you've struck gold! She is as good as it gets. Attention to detail, incredible follow-up, she is all over it. Talk about taking care of a customer, it doesn't get any better. If you have any needs in used vending, do yourself a favor. Get a hold of Melissa. You won't be sorry. Super Satisfied Customer!
David D.
Cobb, CA

12/02/2010

Melissa - I want to thank you and your company for helping me sell my vending machines. Back in the Spring of '10 I decided I wanted to unload my machines. I had no idea how I was going to do this, an add in the local paper a notice on the bulletin board in my local supermarket I was stumped. I googled used vending machines and your company was the first on the list. I listed my machines in May, sold 4 in August and 3 in November. Thank you for all your hard work you were wonderful to deal with and I wish you a very happy holiday season and a prosperous 2011.

Thank you again,
Jean
New Jersey

11/11/2014

Hi Crissy, Just wanted to thank you for all your help with the sale of my Ice Cream trailer. Everything went very good and quick. I would for sure use your web site to sell items again. I was very surprise how easy everything went and hassle free. thanks again.
Best Regards,
Paul Angerami
Phoenix, AZ

05/31/2013

All went great with the sale of 4 machines. They were on the site for only a week when Melissa had a buyer lined up. Less than a week later the machines were sold, everyone had been paid and the customer was putting his machines on location. Thanks Melissa for your hard work.

DWB,
Selma, AL

06/02/2010

I was delighted to be able to go through the process of selling my five soda/snack machines with Melissa. She contacted me about a customer interested in two, possibly three of my machines. I ended up selling all five! Melissa was friendly and helpful throughout the sale of my machines!
Norm

07/13/2010

USEDvending did a great job at selling our trailer; Cheryl and Melissa are wonderful to work with and if I have a future need, I'll go right back to sell or buy with them again! Thanks girls for all you did for us!

EA and Donna Click
Abilene, TX

03/15/2012

I have been using Usedvending.com for the past 6 months or so. They have posted great pictures of my food cart and a very descriptive ad.

Steve,
Aurora, OR

My hats off to Melissa and her staff. When my husband was diagnosed with cancer several months ago, we thought for sure we would be stuck with our concession trailer until the spring. But thanks to Melissa's and staff's hard work, they found a buyer and yesterday they picked it up. What a breeze it is to work with Melissa and the staff. They truly take care of EVERYTHING. Well worth it if you have something they can sell for you. Thanks again for everything!!!

M. H.
Virginia Beach, VA

08/04/2010

Used Vending was very helpful in assisting with the purchase of a concession trailer. Melissa did a super job keeping me posted on the status of the transaction. Thanks for all your work!

Lynn Roath, Jr.
Grass Valley, CA

02/11/2014

Melissa Powers was a pleasure to work with and really made it a smooth transaction. I never felt pressured into a decision or rushed. With patience Melissa answered every question and I had a lot of them. I would definitely recommend UsedVending.com. Great Experience. Thanks Melissa.
Justin B.
East Windsor, CT

02/23/2011

With Melissa's professional guidance my selling experience went very smoothly. It was a delight to work with Melissa. Thank you.



Pittsboro, NC

05/31/2012

Melissa Powers at usedvending.com is a true sales professional that blew me away with her persistence and abilities, I will definitely refer her to anyone I can looking to buy or sell vending equipment. Thank you very much and I wish you great success with your future endeavors!!!

Ron F.,
Lancaster, PA

06/29/2009

Melanie has been wonderful assisting me in obtaining vending machines for our facility. She has been in constant contact with me throughout the screening process and has followed up with me to make certain I am satisfied with the services. I truly thank Melanie for her professionalism and will definitely recommend your services to our other offices.


Sincerely,


Aleshia VM Thomas-Miller
Veteran's Employment Representative
Alexandria, VA

10/09/2010

Hi Connie,
Just a quick note and thank you for your professionalism and ease in doing business with your company!!

Arizona

09/28/2000

Thanks so much for your help! The machines are perfect; just glad that I found you before I made that other purchase.
Thanks again,
Tim
San Diego, California

06/23/2010

April was absolutely outstanding to work with! She went out of her way to help and meet all of our needs, from answering all the many questions, helping patiently while the credit card went through, and kept me informed of the delivery! April was so knowledgeable of the vending machine and she made a good recommendation. I am so please as she made a purchase of a vending machine a pleasure.

Marion Baddorf
Business Manager

10/25/2009

My experience with usedvending.com was the best. All information regarding the sale was clear and concise and April was extremely informative and easy to work with. I will only use usedvending in the future and will only recomend them to get the job done. Thank you!!!
I am happy that some companies still believe in excellent customer service.

Satisfied customer,
Natasha
Miami, Florida

10/22/2009

4-Mega Vending is great! I had the pleasure of working with Melanie Lee. She helped me find a wonderful Vendor who was matched perfectly with the needs of my company. I will definitely use 4-Mega Vending in the future and will definitely recommend it to my friends.

Allentown, Pennsylvania

06/07/2008

USED VENDING, I wanted to express my appreciation for the great job that Used Vending has done for me. I am just starting into the vending business and have spent hours and days doing research to be certain I can make a profit and it is something I would be happy doing. Your company and especially Mellissa and April have listen to my questions and shared their experience and knowledge with me. They have cautioned me in areas that I need to understand and have guided me with helpful advice that will increase my probability of success. I have just bought my first 17 vending machine and will be buying more as I learn this business.The machines were as advertised in excellent condition and dramatically less than a new machine. I know I will increase my probability of success because of the information that Mellissa and April have shared with me. I sincerely appreciate the time and effort your company has extended in helping me to get into the vending business

Thank You
Carlton Faulconer
Lake Forest, CA

05/06/2011

First, the service was fantastic. I was looking for a very specific vending machine. Melissa was very prompt, cordial, and exact in her search. Every expectation in customer service was satisfied. I will most definitely recommend and use this service in the future.

Thanks from RockStarVending!

03/05/2013

Dear Stacy,
My brother and I would just like to personally thank you and your business for the excellent service we received. You guys have handled all these little things with the shipping excellently and we are very appreciative. We ordered a Snack machine from another company at the same time as we ordered your drink machine and the service we have received from that company has been awful. So I just want you guys to know that you're great and we will definitely order from MegaVending when we get our next account.
Thanks, John
Orange City, FL

04/15/2015

April, actions that you did made a smooth transaction; because of your skills and trust I have with you, I will tell everyone that your're the person that can walk them thru step by step.
Happy to work with your company.
Thanks,
JB's GrubHub, Winchester, IN

08/15/2013

Stacy, it was a pleasure working with you. You were very helpful in helping me select the correct machine. When there were changes to our order you handled them expeditiously. Thank you.
T.M.
Simi Valley, CA

10/22/2009

Melissa was so helpful in the transaction. She was very professional and arranged a great price for the machines. I will continue to look at this site when I am in the market to buy more machines.

J Katz
Phoenix, Arizona

05/10/2014

Calice Bilica could NOT have been more helpful, patient and absolutely wonderful with the sale of our vending machines. Facing the issue of aging parents is difficult enough, but when they live in a totally different state, well... We ended up with a most enthusiastic buyer and feel confident our clients will be in the best of hands. Thank you CALICE!!!
Jodi
Sabillasville, MD

06/18/2010

April Hurd is the best. Wicked fast responding to emails and worked the sale so everything went as smooth as butter. This has been the best brokered purchase I have ever had!!!

New Hampshire

Cheryl and Melissa,

I faxed the Ownership Transfer of Goods to you this morning. Please let me know if you did not receive it.

We would like to say "Thank You" for all the work you did to sell these machines. It was a pleasure working with the both of you!!!!!
Thanks again!

Norma S.
Rogers, Arkansas

12/01/2014

My experience with Melissa Powers was wonderful. Call backs and questions were answered fast. Great Service!!!!!
Donna Melazzi,
Ocala, FL

11/29/2013

Melissa Powers was awesome! The attention to details made me at ease to know that she knew her stuff. You have a tremendous asset to your company. Don't let her go! Thanks Melissa!
Greg C.
Las Vegas, NV.

12/01/2010

Melissa was GREAT to work with! She is truly interested in her customers success and this shows in her warm personality as well as her professionalism in her business. I felt very comfotable dealing with her and had a high level of trust. Melissa always returned my calls and had some great ideas in how to best sell my concession vehicle. Thanks!

Keep up the good and honest work!

Mark M.
The Macho Taco
See Hundreds more or Write your own...