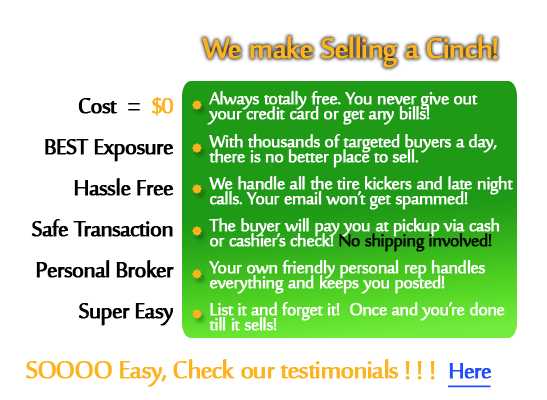 Sell Used Livestock Trailers
Selling your used livestock / cattle trailer is free! Whether it's 10 ft long or 50 ft, we have hundreds of buyers looking for the perfect used livestock trailer. Our free online broker service never charges you a dime. It's a no brainer, just ask our thousands of satisfied customers - many are sellers just like you. Click the link in the blue area above to see hundreds of testimonials!!
We sell
used livestock / cattle trailers
in the most secure, safe manner. Avoid the problems and fees associated with using ebay or other online sites; we handle all the hassles to bring you only a serious buyer that has paid or put down a deposit and is ready to buy.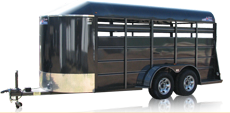 It doesn't matter what you've been hauling - cows, pigs, llamas, porcupines, or kids - we can sell it. The kids may cause some issues though :-) Your used livestock trailer will get outstanding exposure to thousands of buyers. Best part is It's Free and you don't have to deal with the hassles! Your friendly assigned agent will handle all the phone calls and emails. Once a paying buyer is found, they will meet with you to buy the trailer. Couldn't be easier!!
Take plenty of pictures - PICTURES SELL! We'll post them for free so that the buyer knows exactly what they are getting and there are no questions when they come to get your cattle / livestock trailer. We'll even take video of the trailer if you have that!
Selling your used trailer is easy...
1. Create a free
Trailer Seller Profile
2. Login and provide your trailer ad details and pics
3. Leave the rest to us!!
If you later need to add additional info or pictures to the listing, no problem - just login to your account and do so.
It's easy, remember to checkout our hundreds of testimonial letters from buyers and sellers!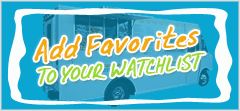 Customer Experiences
06/27/2017

I would recommend using used vending for all my leads and all my machines, they are professional and very easy to work with.
Lennie Blevins,
Wichita, KS

04/29/2015

Melissa, I want to thank you very much for producing the sale of my lunch truck. When I first put the truck on Craigslist I got a call from you wanting to put my truck on your site at no charge to me. I accepted your offer & the truck was featured on your site. Some time passed & I got a call from Greg w/ a buyer. That buyer fell through, but you all kept working hard to find a buyer. I was impatient & I paid another company to advertiswe & sell the truck. Error on my part. They posted lots of ads but produced no results. YOU PRODUCED A SUCCESSFUL SALE. Melissa found a buyer & put together an agreeable sale. The buyer came to my house w/ a cashiers check & the sale was consumated. I couldn"t have done it without you. THANK'S A MILLION.
Mike Culliney,
Leavenworth, KS

06/01/2019

Melissa is awesome! Communication as the seller couldn't have been better. This was my first time using UsedVending and the experience was super easy. Thanks Melissa!!

Kyle Read,
Tempe, AZ

08/02/2018

I have nothing to say but great things about this company. The service is great on the seller side and also the leads on placing machines. Very smooth transaction and working with Denise is just great. Keep up the great customer service
Harold Russel,
CCIVENDING.COM
Bethesda, MD

03/12/2015

April, Thank yo uso much for the awesome help today. By far the best customer service I've had in months! I look forward to making all my future vending purchases from Mega Vending. Thanks!
Steve Oiler,
San Antonio, TX

10/17/2019

Tonya did a beautiful job selling my food truck, in a week! She walked me through everything, explained everything clearly and answered all questions I had. She returned texts and phone calls quickly. Thank you, UsedVending and Tonya!

DeeDee Greenwalt,
Windsor, CO

06/25/2018

I have had a very positive experience with Usedvending.com. It was super easy to complete the forms and paperwork to list my machines. I was informed at every step along the way regarding how to price to sell & the next steps. I was connected with a wonderful buyer. I would use the services again.

Renay B,
St. Louis, MO


12/17/2014

Traci I just wanted to drop you a note to say thank you for helping me sell my vending trailer. When you first contacted me I figured it was a scam. I really didn't give it much thought. As you remember my first statement was € I'm not paying you anything. Guess what? I didn't. I had already winterized my trailer and figured it would be sitting until next spring. Not! You guys €Sold quickly!!!! You rock. Thanks again.
Ken Gilreath,
Knoxville, TN

Hello Julie, I just received the shipment. That was fast! I really appreciate your help and I'm very impressed how fast you filled and shipped my order. I'll be ordering 20-25 more machines in the next two or three months. I'll definitely be in touch when the time comes.
Thanks again, Randy P.

02/25/2016

I was more than pleased with the service I received from Melissa Powers with USEDVENDING.COM in the sale of my Concession Trailer. Her service was outstanding! Thanks again.
Bill P.
Fort Smith, AR

10/22/2019

I needed to sell my food trailer in order to concentrate on opening new locations. UsedVending.com was where I had originally purchased the trailer several years ago, and that had been an excellent experience, so it seemed a natural choice to list the trailer with them. It was a very good decision. The listing process was easy, and the exposure that my listing got was very effective. The trailer sold quickly, and the transaction was effected very efficiently. I recommend UsedVending with the highest regard in terms of both purchasing and selling. Kristy was available any time I needed her, and her assistance was invaluable.

Chris DeVol,
Sunbury, OH

07/24/2011

Stacy Sweet is the man! He's a real stand up guy. He helped me to get the right location to increase my profits. He was always open and honest with me and provided me with valuable info that lead me to secure my location. I can't wait to secure my next location via 4 mega vending and honest hard working people like Mr Stacy Sweet! Please keep the leads coming thanks for everything.

Kenneth Bacon,
NY

10/20/2009

Earlier this year (2009) i was contemplating a start-up vending biz...having no prior experience i searched online for suitable "information" providers...i stumbled onto April and i was very impressed with her patience, demeanor, ability to answer all of my stupid questions and ask me the ones i couldn't think of - she was extremely helpful to me

although i decided not to pursue the biz i wholeheartedly endorse April and wish her continued good luck in the future

mike henry
colorado

10/28/2014

To whom it may concern, I'd been searching your web sight for sometime looking for a concession trailer to start a business. After finding one that might fit my needs I contacted your web sight. I was surprised at how quick a response I received. Crissy, one of your Reps. was who helped me through the process. Her personable manor put me at ease and made me feel comfortable with my business venture. Each question I had was responded to by Crissy quickly. She found out all I need to know in order to make a reasonable offer. After making a decision to buy, the paperwork was made simple and fast. My experience with Crissy (UsedVending) was completed from start to finish in four days. Thanks so much for making this big buying experience as painless as it was.
Ronald Judkins,
Longdale, Nevada

02/17/2017

Usedvending .com does the job again. I have used them several times to sell equipment and they do a great job. Wendy was very helpful and had our interest in mind. She was very through on how the process works and was able to get us top dollar. We will always use Usedvending.com for any sales we need.
Randy Twyford
Twyford BBQ
Jacksonville, IL



12/05/2013

April
Thank you for the wonderful customer service during my purchase of my son's vending machine. The assistance with the delivery was great.

Paul
Flint, Michigan

04/23/2018

I'm a long time customer, well I don't think I am a customer anymore, I'm more like a partner!!! My partner April always looks out for me on the business side and the personal side of things. We just completed another transaction as usual with not hiccups. I've been in business for over 30 years and I cant remember how many times April and I have conducted business. Even with so many miles between us, my partner takes times to check on me and makes sure everything is Kosher.We have a wonderful history on this thing that is irreplaceable. Thanks April for the years of business and personal laughter!!! Mr Dee!!!
Demetrius Williams,
Riverside, CA

03/23/2011

We had a great transaction with Melissa Powers , this is our second purchase with her and it was even better than the first one.Her great sence of urgency and professionalism made it a very satisfying experience.

C.V.Vending.

05/07/2018

After April got involved the purchase went very well. Seller was good to deal with also.
Bruce Malone,
Pawhuska, OK

03/04/2012

I will definitely recommend usedvending.com to anyone in need of their services. Melissa powers is an awesome salesperson who always communicates quickly and efficiently. Melissa brokered each interested parties questions back and forth with me, and I was always amazed at how easy she made tough buyer questions. Thank you melissa and thank you usedvending.com.

Ron,
Pennsylvania

02/07/2017

My wife and I recently purchased a trailer form this site, and after we finally found it, everything went smoothly! Melissa Powers, was very nice and helpful we couldn't doing it with out her. I definitely recommend Melissa and her company Used Vending, they are professional and friendly ! Thank you so much Melissa and we'll send you a picture of us and the trailer on our first event ! Melissa Powers she got what it take to give you a power ! :-)

Marcos Mendonca,
Danbury, CT



04/24/2017

Melissa Powers with Used Vending is Awesome! She made the process very easy. Any question I had she answered quickly, all I had to do is give her a text. She even helped me with the finance company I was using. I most definitely recommend Used Vending. Melissa is a rock star!
Armand Webster,
Cypress, TX


03/18/2015

I would like to leave a heartfelt thank you to your team. The experience I had, headed up by Crissy, was exceptional. From inception to receipt of the trailer, it went like clockwork. Crissy made it very easy, fast, and painless. Kudos to Crissy!!
Thanks again,
Mike A, NJ

I am very happywith used vending.com Melissa and everybody are very nice and helpfull, I will use it again for my future business .
Thank you
Napa, California

04/25/2011

OMG! Melissa was professional, personable, knowledgeable and made my transaction go off as smoothly as possible, she is truly an ace. Thanks again, you get an A

Cameron, IL

10/04/2018

I couldn't be happier if I tried. Very happy and satisfied with the service from Used vending as well as who I bought my trailer from. Very easy process and an excellent trailer I got as well. Thank You all so much. It gonna be perfect for my Lularoe business.
C&C Duo - Lularoe
Christine Hodge,
Glen Gardner, NJ

03/25/2012

UsedVending.com is a very professional company. Excellent customer service and very thorough. I trusted them to help me sell a trailer and they did the job in an A+ fashion. Two potential buyers came at the same time and they negotiated a great price of sale. I'm very pleased and grateful!!!

Terri, CA

08/10/2016

I would like to spread the word that Usedvending really helped me out. I was finding overpriced equipment and food trailers in my area so I started searching online and that's how I found Usedvending.com. I found a friendly looking picture of Melissa Powers so I contacted her. I found my food trailer and she helped the buying process go smoothly and at a price I could afford! Thanks!

Gina Bouldin,
Boerne, TX

12/08/2009

April did a great job helping me the select the right machine for my oepration. We operate MixStirs juice bars throughout the east coast and are considering adding these machines to all of our locations. Our machine is working flawlessly. Thanks again!

Mike Greenberg
President, MixStirs

11/21/2015

I would like to thank Jennifer Melerine for her help with sale of my concession trailer the transaction was very smooth and fast. I will definitely recommend this website to anyone looking to sell or buy. Thank you,
Valerie Hewitt,
Tuckerton, NJ

08/07/2015

Hi Crissy! This is Kim & Jay - the Pico De Guyo people! We wanted to let you know how pleased we were with the service we received from you and USEDvending.com. From the first phone call we made, it was EASY for us to get our truck listed, updates made, and questions answered. You provided our first qualified buyer within 10 days of listing, and 3 weeks later our truck was sold! We love how you have designed your service so that sellers don't have to come up with any money to list their truck - and your system really works! Thank you for the great service you are providing to those of us in this industry! We would definitely recommend you to anyone looking to sell their truck! Thanks.

Kim Walgren,
Buffalo, WY

10/02/2018

Tonya was excellent throughout the entire process. Very organized, professional and responded quickly to any questions that I had during the process of purchasing our food truck. She was the intermediary between myself and the seller during the negotiations for the purchase. I would give Tonya and the company a resounding recommendation to anyone that is interested in purchasing a food truck. Thank you Tonya!
Jimmy Kimball,
Knightdale, NC

05/22/2018

I will use them again. They did the job in very professional way.
Gramos Plaku,
Virginia Beach, VA

Melissa was great, she brought me a couple offers, but the people backed out at the last minute. Thanks, I would use this company again.

06/09/2017

Bradley Heath was my sales person. Perfect, professional service. Thank you for your help and support during all the time.
Maryna Onishchenko,
Palm Coast, FL

07/25/2016

Thank you for your recent help in acquiring a candy crane machine. The transaction went very smoothly and the machine was in excellent condition. April, you are awesome to work with and I always know that you will provide excellent customer service. I look forward to working with you and Used Vending for many years to come.
Curtis Frierman,
Virginia Beach, VA

03/29/2019

So easy, Kristy helped me buy my first vending trailer! She responded on weekends and after hours as well. Definitely recommend.

Emily Nayar,
Oklahoma City, OK

09/06/2017

I tried advertising nationally and locally with not even a bite. USEDvending found not one but two interested buyers. Wendy was awesome to work with and made the whole selling process an absolute pleasure. If you have a food cart, truck, or trailer to sell....USEDvending is the place to do it! Thanks, Ted Lambert.

04/27/2016

The Usedvending.com did a pretty good job and had helped me to sell my food truck fast within a week only. Thanks.
Thomas Fang,
Fresno, CA

02/03/2016

Hi Melissa. I wanted to say thank for ever thing, dealing with you was like dealing with a family member. Working with Melissa made the buying process extremely easy. From the time that I selected the truck it was less than one week to close. I can highly recommend using UsedVending.com, as it was the simplest transaction I have ever had. I will certainly be contacting them again in the future.
Regards,
Gerald Warner - OffBeat Eats
Houston, TX 77074



02/23/2012

We are a fairly new vending company, unfortunately we had problems with people breaking into the machines. One phone call to Stacy was all it took. He totally took the time to assist in which direction to take. I did as instructed, and am totally happy with results.

Steve,
Pennsylvania

04/04/2014

Thank you, thank you, thank you, I just received my can cams and shims today! I have to admit I tried to contact your company in other ways and it was very frustrating. I tried calling, left messages, e-mails, and gave it a couple of days but never received any response for over a month until April Hurd replied and took care of my problem. My boss is calmed down, my stress is reduced and life is back to normal! Thanks again and we are once again pleased with our vending experience and would recommend MegaVending to others whom ask. And you are still, in my opinion DA BOMB!!!!!!

Leon Berg,
Digitex Canada

01/28/2010

Just starting in the Bulk Vending Business. Melissia was great.Answered all questions and made all of it a very seamless process.

Thanks Again

Dale D.

08/12/2019

I would've been lost if not for Brad! Very knowledgeable!

Ray Mason,
Jacksonville, FL

10/13/2009

Working with April to locate and secure new vending machines for our company was an absolute pleasure.

She exceeded all of my expectations and was able to find me new machines at a fantastic price! The new machines that she found for me were actually less than other companies wanted for used machines!

I would and will recommend usedvending.com and April Hurd to anyone looking for new or used vending equipment!

Lake Geneva, Wisconsin

11/03/2014

USEDVending is a great online site to get listed to sell your used/new vending machines. Usedvending staffs are professional and committed to sell the listed products as quickly as possible. In particular, Calice is awesome and she did her best to get sold my 7 machines in a short period of time. I'm a happy customer of usedvending.com.
- Sankar Egambaram,
Houstom,TX

10/11/2018

Melissa is truly someone you want to consider when making this type of Purchase she will walk through the whole deal until you are comfortable to pull the trigger. Her follow up is impeccable I'm a satisfied customer
Tray Saffore,
Los Angeles, CA

07/18/2015

My experience was wonderful with this company, thanks for the key to my future.
Stacy Clark,
Wedowee, Alabama

09/12/2010

I recently got in contact with usedvending.com on a different matter and was put through to April. They were not able to help me on that matter, however April took her time and got to know me and my business, by asking questions. I mentioned that I had just got out of the cigarette machine business, because of the law changes in VA. The next day she had called me back and mentioned she had a buyer interested in buying all my cigarette machines. After about 3 weeks of really trying hard and going through all kinds of hoops, she managed to get the deal to go through. I was able to sell all my machines in one shot, with very little effort on my part. I will definately remember April for all my vending needs, both selling and buying because she is so easy to deal with. It was a real pleasure getting to know her.

Preston Nebel
Preston Amusement & Vending Company
Burke, VA

Cheryl and Melissa,

I faxed the Ownership Transfer of Goods to you this morning. Please let me know if you did not receive it.

We would like to say "Thank You" for all the work you did to sell these machines. It was a pleasure working with the both of you!!!!!
Thanks again!

Norma S.
Rogers, Arkansas
See 2,000+ more or Write your own...