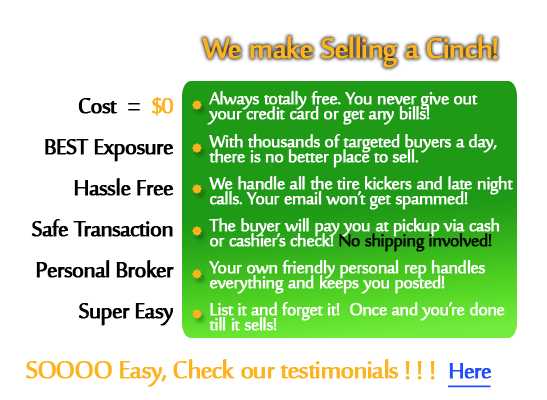 Sell Used Livestock Trailers
Selling your used livestock / cattle trailer is free! Whether it's 10 ft long or 50 ft, we have hundreds of buyers looking for the perfect used livestock trailer. Our free online broker service never charges you a dime. It's a no brainer, just ask our thousands of satisfied customers - many are sellers just like you. Click the link in the blue area above to see hundreds of testimonials!!
We sell
used livestock / cattle trailers
in the most secure, safe manner. Avoid the problems and fees associated with using ebay or other online sites; we handle all the hassles to bring you only a serious buyer that has paid or put down a deposit and is ready to buy.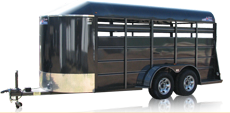 It doesn't matter what you've been hauling - cows, pigs, llamas, porcupines, or kids - we can sell it. The kids may cause some issues though :-) Your used livestock trailer will get outstanding exposure to thousands of buyers. Best part is It's Free and you don't have to deal with the hassles! Your friendly assigned agent will handle all the phone calls and emails. Once a paying buyer is found, they will meet with you to buy the trailer. Couldn't be easier!!
Take plenty of pictures - PICTURES SELL! We'll post them for free so that the buyer knows exactly what they are getting and there are no questions when they come to get your cattle / livestock trailer. We'll even take video of the trailer if you have that!
Selling your used trailer is easy...
1. Create a free
Trailer Seller Profile
2. Login and provide your trailer ad details and pics
3. Leave the rest to us!!
If you later need to add additional info or pictures to the listing, no problem - just login to your account and do so.
It's easy, remember to checkout our hundreds of testimonial letters from buyers and sellers!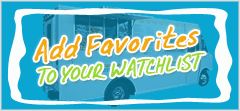 Customer Experiences
11/26/2013
April is the best! She worked with me to obtain great profitable locations. She was there throughout the whole process to make sure everything went smoothly and to make sure that both parties were completely satisfied. And I I'm satisfied every time! As well as my locations that I have obtained with her. April is the best and I love doing business with her and her company Megavending.com.

Kenneth,
New Jersey


10/15/2012
Calice, Thanks for your help in locating a replacement machine. Things couldn't have gone any better.This is the second time I have needed your services, and I will certainly use them again.

M.M.
Baltimore, Md.
01/12/2011
Vanessa,
Thank you so much for your speedy reply and consistent follow up! We were in need of a vendor and you provided that service and answered all of our questions. You made our move to a new location and getting set up for business a smooth transaction. We initially only wanted 1 vending machine but ended up getting 3! Again, Great Job!
09/30/2010
i had a very pleasant experience with Melissa selling my machines. She and her people were very friendly and helpful. Thanks again!

Carol in Victorville
01/05/2011
Great service and easy to use website. April was very courteous and quick in a response to my questions. very professional organization.


NE
11/25/2008
April: We had a very positive working relationship with you and mega-vending. You were very helpful, courteous, and knowledgeable about your products. After talking with you, I had all the info I needed to order what we needed. Thank you for your assistance, and we will contact you with all our vending orders in the future.
Again, "Thanks",
John Karaska, Principal, Burlington County Institute of Technology.
Medford, New Jersey
02/25/2011
I am so pleased to have done business with UsedVending.com. I worked with April who was very knowledgeable about the products. It was a pleasure working with her. She was very helpful in finding me machines that fit my needs. I look forward to working with her again on my next purchase. I highly recommend this company. I give them an A+ outstanding job.

Jonathan Washington D.C
07/20/2011
Wow! Stacy, you & your colleagues at 4 Mega have done it again! The new account that you referred me to is awesome! It's amazing how easy you make it for me, you do all of the locating work and I just meet and shake hands with the contact & roll in with my machines! What a winning combination! I look forward to conducting lots of business with you! Thank you!

Steve S.
Ohio
11/27/2009
As always, our experience with UsedVending was exceptional. With Melissa's help, we sold our machine at a price that was right for us. It was quick and easy.
THANKS Melissa!

Ken R
Dallas, Texas
08/30/2010
MELISSA,
THANK YOU FOR YOUR ASSISTANCE IN SELLING MY MACHINE. I HAD IT ON EBAY FOR 2 OVER WEEKS WITH NO HITS, BUT YOU FOUND ME A BUYER IN LESS THAN A WEEK! I GOT THE PRICE THAT I WANTED AND THE TRANSACTION WENT QUITE SMOOTH!
THANK YOU AGAIN!

New Jersey
06/06/2010
UsedVending.com Is a fast and easy way to find vending Machines. Almost every machine is like new, and they are also cheap!

AL
09/23/1999
I have had great results with the folks at Used Vending when selling my machines. If you want results, I would highly recommend their services.
Jason G.
Slidell, LA
12/07/2009
It was indeed a pleasure to work with April. I would not hesitate to call on her again in the future

Denver, CO
10/17/2012
Our dream came through. Thanks for your professional effort Gini. I will recommend you to anyone.

Jhun
Cheyenne, WY.
10/14/2009
Hi Melissa,

How are you sweetie? Thank you so much for calling us first on that deal, honestly, the machines are so nice and at such a great price, you are my new best friend in this business! I seriously think that if Matt and I are successful, it's partly because of you!We appreciate you sooooo much for contacting us first on this! And hope more come like this, ..but probably later, cause we need to place these first...thank you so much for everything girl...xo

Dixie
Fresno, California
02/20/2012
Tara was amazing. Being a businesswoman myself, I was very impressed with the fact that Tara was available every time I called. A+ service. Looking forward to future business.

Tia,
South Carolina
09/14/2010
They found me a good buyer,
and now I have room in my garage!
Great communication from April...

Canada
12/20/2012
I cannot recommend this site enough; Melissa Powers made selling my trailer so easy taking care of everything all I had to do was sign the papers. She kept me up to date on the people that were interested in the trailer and made sure they had all the information they wanted. Thanks for all you did.

J.G.
Moorhead,MN
06/13/2012
I've sucessfully purchased candy machine lots twice from Usedvending.com and both times have been very pleased with the results. Calice is GREAT to deal with. My last deal only worked because of her persistence and understanding. I highly recommend both the site and Calice!

Eric
Manassas, VA
10/11/2011
I searched everywhere for a operating manual to an older vending machine. I decided to shoot an email to usedvending.com as they seemed like the most searched and reputable company on the internet to see if they could help. Within the same day of contacting them April Hurd responded with a PDF copy of the manual. This has to be the BEST customer service ever, especially considering I did not even buy anything. I will definitely use these guys next time for my vending machine purchases. Thanks again April. Matt, Redwood City, CA
10/26/2009
Thanks Melanie for your time and dedication in assisting our company with trying to locate a leasing vending machine company that would meet our needs. Any additional suggestions are welcome.

Again thank you.
Washington, DC
05/19/2011
Hi Vanessa,

Sorry I'm so late in getting back to you. Our first event with our Model T cart was a success and brought us two more. We are on our way. I want to thank you for your excellent customer service and help all along the way of this process.

Rebekah, CA
05/14/2013
Working with the team at UsedVending.com was great. We quickly narrowed down options for what we needed and were able to take care of the paperwork quickly. Cristina was very responsive and made this a quick, painless transaction. Highly recommend.

D. Miller
Seatte, WA
I think there aught to be a Melissa Powers fan club!! If there isn't one yet, then I think I ought to start one with me as President! It is now Saturday afternoon, but we just got up. Shirley & I are sore but happy after all that lifting and twisting Friday afternoon. Edward is a nice guy, and lives less than 5 miles from us. I knew you were closed by the time we finished loading at about 5:00 PM. Friday.
I will fax you the signed paperwork Monday afternoon. We don't normally get up until 11 AM. Mornings are slow when one is 71 yrs old., so it will be some time after that when I get down to Office Depot to Fax the signed form to you.
Melissa, you are a miracle worker. Thanks for all you did to make this happen.
Most Cordially,
Herbert Baucom

Silver Spring, Maryland
06/14/2013
My daughter Evelyn and I had a great experience with Stacy. I had problems with my computer but Stacy got the deal done with Evelyn and we got a great deal. Thanks Stacy.
WJ Price
Montgomery,tx
01/12/2011
1/13/2011

I would like to thank Vanessa for all her efforts and due diligence in seeking out a quality vendor for our company. I have had no success on my own locating vending company's that can support our small company needs. I was at a point of giving up when I found and contacted 4Mega Vending. My search was over. Vanessa took over and began searching for me. Vanessa was always their for me explaining the process and working very hard to find vendors. The calls came in. It was great. My labor intensive project just became easy. Due to Vanessa, I believe I have found an excellent, quality, vendor. I am excited about our choice. Vanessa made my search very easy, smooth and pleasant. I just cannot say enough about Vanessa. My experience has been exceptional. I have dealt with many companies and many individuals during my career and Vanessa knows what customer service means.

I highly recommend 4 Mega Vending to anyone who is looking for assistance in locating vending services.

Susan
McKinney, Texas
06/12/2013
We had excellent service from Stacy Sweet who made the sale work. On previous attempts to sell last year the sale would always fall apart for one reason or another, but Stacy knew how to get it done despite some email problems.
MRH,
Rockville, MD
10/11/2010
Acquiring new locations couldn't be easier. Just a few clicks and we are on the way to meeting decision makers interested in vending machine placement. The key to this is good communications from all ends. Thanks! Connie.

Cleveland, OH
10/20/2011
Thank you Stacy for the excellent location and working to a very smooth set up. The location is very happy and I have a new location. I have had multiple dealings with usedvending.com and they have all ran very smoothly and profitably, mostly due to the excellent staff there. I am really looking forward to our next deal. Thanks again for everything.

PRESTON NEBEL PAVCO, LLC BURKE, VA.
09/22/2009
April was very helpful and especially nice and professional. She was able to answer all my questions quickly and accurately. She was a pleasure to work with and would not hestitate to call her again if I needed further assistance. Thanks April for a job extremely well done.

M. Pate
Normal, Illinois
10/20/2009
It was a pleasure dealing with April.I thought I was dealing with a person I've known my whole life.She was extremly helpful and I thought I was buying a vending machine from a family friend.
When I needed a secong machine I called april only, because I knew she would give me the best price.
It was a real pleasure to deal with April.
Regards
Barry
Boston, Massachusetts
02/03/2011
Hey there! Just wanted to say thanks for being such professionals on the phone & behind the scene! Vanessa did such an awesome job in securing an account for us here in Dallas & the set up and transaction was 100% seamless! Thanks so much & we're looking forward to purchasing more locations through Vanessa and 4Mega Vending!

Victor Carter
Mr. All Worlds Inc.
dear usedvending.com, i just wanted to let you know how much i appreciate your excellent
service. i have already bought 10 vending machines from your website on 3 separate occasions, from 3 different sellers. mellissa and kara are absolutely a dream to work with! customer service at its finest. the website is clean, efficient, and organized well. this week i received a call from kara, who offered me a vending location with 80 employees!! your company is a real "keeper." i look forward to many years of a mutually prosperous relationship, and i wish you all the best of luck and success. thank you again for helping me grow my business.
yours truly, alex landy,
happy vend llc, brooklyn, n.y.
10/25/2009
My experience with usedvending.com was the best. All information regarding the sale was clear and concise and April was extremely informative and easy to work with. I will only use usedvending in the future and will only recomend them to get the job done. Thank you!!!
I am happy that some companies still believe in excellent customer service.

Satisfied customer,
Natasha
Miami, Florida
06/13/2011
Normally takes a bout a week to set up an account . I had this account that took me a month to set up due to numerous red tapes set up by the company and building management. I have to say if was not for the support and encouragements of your team I would have given up. Thank you Stacy Sweet to stand by me and helping me. You guys are AWESOME.

MTPVending
07/31/2012
Gini helped us find a vendor: Susquehanna Vending that got machines small enough to fit through our narrow doors and supply snacks, meals, and sodas.

R.J.
Lancaster, PA
10/22/2009
I worked with Melanie Lee to get a vending machine for the development I manage. The first contact she sent me was the company I went with. I am very happy with my decision.

Thanks Melanie.
Urbana, Illinois
08/08/2011
We had a great experience with Used Vending. Stacy Sweet was the person we dealt with the most and he was so helpful and professional. He was always available and ready to help in any way.
We placed our trailer for sale and in a very short time we were seeing lots of interest and in no time a sale.
Wish they would sell other things as well....
Thanks Used Vending!

Marcia
Mansfield, Georgia
10/21/2009
April with USEDvending.com worked very hard to help us sell our machines. She regularly checked in to ask if the machines were still for sale, and although it took awhile, she paired us with the perfect buyer. The transaction was smooth and simple.
I would definitely do business with this company again.

One Satisfied Customer
Columbus, Mississippi
11/27/2013
April, Thanks you did a great job in a timely manner. I would be happy to work with you again.
Keith A.
Port St. Lucie, FL


08/22/2012
Thanks Stacy for all your help through the process of finding the right machine for our church. You were very prompt in all communications and we were able to have the units delivered and up and running in less than two weeks. Everyone at the church were impressed and pleased with our purchased. I will have no reservations in referring others to you.

Royce H.
Madison, MS
06/21/2012
Stacy Sweet is the best! He always goes out of his way to help. Thanks so much, Stacy!

Jennifer
Denver, CO
I recently sold four combo machines through USEDvending.com, and was very satisfied with the service Eric Normand provided. While I received substantially less for my equipment than I originally paid, that was more a function of being ripped off by (distibuting company name protected) when I originally bought them. I wish I knew about USEDvending.com back then! Eric was prompt in returning my calls, and most importantly sent the check when promised! At any rate, I would highly recommend USEDvending.com and Eric Normand to other sellers and also buyers too, who can get some outrageous deals. Don't be like me - avoid (distibuting company name protected) and other 1-800-RIPOFFVEND companies like the plague, and go with USEDvending.com instead.
Barry Waterman

Chicago, Illinois
09/04/2012
No Problems, I found Used Vending and the truck that fit exactly what I needed to start my Bad Ass Coffee Mobile. If it wasn't for Melissa Powers working with me and handling all the work this deal would have been a nightmare. She was a wealth of information and worked for my benefit there by saving me a lot of money! I have already told others about her and Used Vending. The only way to go!

John
Las Vegas, Nevada
I would like to say I had the BEST experience ever! Tara at ext 15 was AWESOME and provided the absolute BEST customer service and I would reccomend her or your service to anyone. If I ever purchase other vending machinces I will definitely use your service again. Thank you once again for the best experience ever!
10/24/2010
Melissa Powers is an awesome individual with awesome sales power! If you want something sold you need to speak with Melissa Powers! Awesome job Melissa! Thanks for all your help!!

Regards,
Mike Archuleta
Trinidad Colorado
03/25/2012
UsedVending.com is a very professional company. Excellent customer service and very thorough. I trusted them to help me sell a trailer and they did the job in an A+ fashion. Two potential buyers came at the same time and they negotiated a great price of sale. I'm very pleased and grateful!!!

Terri, CA
They helped by giving a location with the amount of people I asked for! i would recommend them to anyone looking for leads in location for vending machines!

Art Pineda
Colorado
06/20/2012
I must say that the whole experience was more than pleasant besides the fact the food truck sold in ONE day, yes I said it ONE day, sent to you guys on Wednesday posted on Thursday made contact with purchaser on Friday the flew down the same day met with them on Saturday morning as there flight got in midnight Friday SOLD on Saturday. Wow thanks Gini Sweet for all your help! I will recommend and use you guys again in a heart beat! again thanks for everything!

Michelle
Seattle, Washington
02/12/2012
I am more than pleasantly suprised by Usedvending.com and Calice specifically for such an incredible job helping me secure the new machines we needed for our newest location. Her interface between myself and the sellers was phenomenal. Every question I asked, every E-mail I sent was answered quickly and concisely by Calice in minutes, not days. SHE made these deals happen and it is because of her superlative efforts that Usedvending.com is now my "go-to" for all of our future vending needs. No more professional staff can be found in this business -

Michael
Beaumont, TX
See Hundreds more or Write your own...