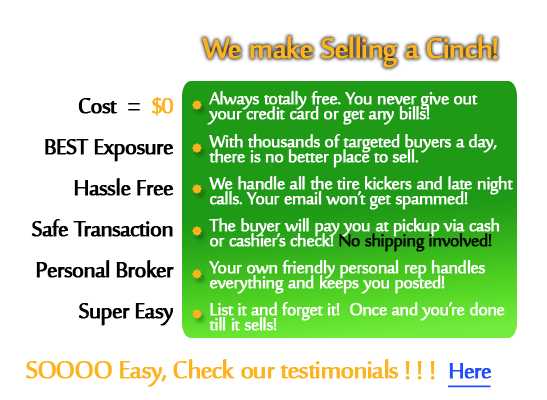 Sell Used Livestock Trailers
Selling your used livestock / cattle trailer is free! Whether it's 10 ft long or 50 ft, we have hundreds of buyers looking for the perfect used livestock trailer. Our free online broker service never charges you a dime. It's a no brainer, just ask our thousands of satisfied customers - many are sellers just like you. Click the link in the blue area above to see hundreds of testimonials!!
We sell
used livestock / cattle trailers
in the most secure, safe manner. Avoid the problems and fees associated with using ebay or other online sites; we handle all the hassles to bring you only a serious buyer that has paid or put down a deposit and is ready to buy.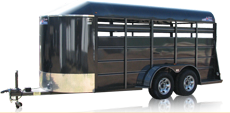 It doesn't matter what you've been hauling - cows, pigs, llamas, porcupines, or kids - we can sell it. The kids may cause some issues though :-) Your used livestock trailer will get outstanding exposure to thousands of buyers. Best part is It's Free and you don't have to deal with the hassles! Your friendly assigned agent will handle all the phone calls and emails. Once a paying buyer is found, they will meet with you to buy the trailer. Couldn't be easier!!
Take plenty of pictures - PICTURES SELL! We'll post them for free so that the buyer knows exactly what they are getting and there are no questions when they come to get your cattle / livestock trailer. We'll even take video of the trailer if you have that!
Selling your used trailer is easy...
1. Create a free
Trailer Seller Profile
2. Login and provide your trailer ad details and pics
3. Leave the rest to us!!
If you later need to add additional info or pictures to the listing, no problem - just login to your account and do so.
It's easy, remember to checkout our hundreds of testimonial letters from buyers and sellers!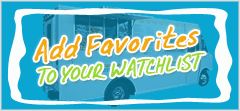 Customer Experiences
01/23/2011

Usedvending...One Of A Kind Melissa is awesome. She did an exceptioal job. everything went very smooth with the sale of two of my vending machines. Looking forward to working with Melissa again on the sale of my five other machines.Thanks again melissa. Great Job Usedvending!!! Sandra T. Crossville, Tenn.

04/11/2011

I had a great experience with this selling site, April Hurd is wonderful and is very helpful.I will defiantly be doing business with them in the future.

Illinois

05/21/2014

Thank you so much for helping sell my vending machines. Once you get a buyer you follow through to the end of the sale. All documents are user friendly to read and understand, thanks.
Leon, SC

09/12/2011

I can say enough about the super quick response time and professionalism by Stacy Sweet. He sent me a lead. I followed up and within two days I had a new customer. In this industry, new qualified leads are hard to come by but Stacy and his team makes it so smooth for all parties. I highly recommend all vendors to contact Stacy and he will help you grow your business!!

Jon,
Boston, MA

03/21/2014

I wanted to take this time to thank you for all your help. Being new to the vending machine industry I really was not even aware of all the right questions to ask before speaking to you. You really went above and beyond just making a sale. You made it easy for me to feel comfortable working with your company. From taking the time to explain to me what I should look for in a used machine or explaining the advantages of buying a new one. As well as getting the sale completed on your own time over the weekend; It was pretty amazing the level of service I received from you. Not sure when I will purchase my next vending machine but I'm sure that I will purchase it from you.
G.V.
Passaic, NJ

05/20/2014

Tina,
Just wanted to drop you a note to thank you for your assistance with my recent purchase of a food trailer. The whole experience of was very enjoyable. You and your company made it a very simple and quick process. You were very efficient in getting information between the seller and myself and always very pleasant and helpful. The seller was also a joy to work with when we met to complete the transaction.
Thanks again for your help.
J.T. Schacherer, Minnesota

06/17/2012

Thanks "usedvending.com" and especially Ms. Calice! My client needed a specific type of vending machine and usedvending had it listed. Calice helped put both buyer and seller together and all went according to plan. My client is now one Happy Camper! Thanks again Calice!

James Bastrop, Tx

10/15/2012

HEY CALICE, THANKS SO MUCH FOR ALL HARD WORK IN CLOSING THIS DEAL FOR ME. NOW LETS SELL THE OTHERS!

JWE
WHITE PLAINS, MD

05/19/2014

Hi Melissa ,
Just wanted to say Thanks for taking care of me in my Food Truck hunt. You answered all my questions and pointed me in the right direction for my needs . Your process was seamless and very easy . I would highly recommend your company and mainly yourself to work with . I'll be contacting you very soon in the future for Truck #'s 2&3 .

Thanks again for your support & guidance,
Ed Sautro
Wake Forest NC

02/09/2012

Melissa and Calice were so helpful during the whole process. I appreciate their hard work. This went as smooth as can go, great comunication and excellent people. The best in the business!!!!!

Raphael,
PA

05/16/2014

We sold a shaved ice concession trailer on USEDVending. Melissa was our representative and walked us through every step of the sale. This was our first experience at selling anything via internet and we were pleased with our experience. We were able to make the sale profitable for us and Melissa was an integral part of that.
Thanks,
Cheryl, FL

11/11/2014

I tried for for two years to sell my Food Truck on my own, using time, energy and a lot of money to no avail. Usedvending.com came to my rescue with advertising, helpful hints, excellent and clear communication and follow up. Melissa made sure I had all the information and resources for a smooth transaction experience with the buyers. I most appreciated Melissa providing me feedback from failed previous potential buyers and advised me based on her experience in this business. The day I finally listened to her advice is the very day I sold my Food Truck. Thank you Melissa and thank you usedvending.com for providing wonderful, professional service.
S. Waithe,
Yorktown Heights, NY

They helped by giving a location with the amount of people I asked for! i would recommend them to anyone looking for leads in location for vending machines!

Art Pineda
Colorado

04/02/2015

Calice,I want to thank your for all your help with my latest transaction. You have been very helpful and answered all my questions in a timely manner. I was happy to have sold my first machine!! Keep up the good work and again I appreciated your attention and friendly service.
Henry Wright,
Plant City, FL

05/11/2010

I was looking for 25 cent coin machine and April found the right ones with no problem was fast and easy to work with her she was friendly and courteous a nice person to talk to thank you

BEN GAUDIANO

08/18/2011

I was very pleased with my interaction with Milissa Powers during our lastest purchase of two vending machines. She was easy to talk with, has a great sense of humor, and completely competent in helping us close the deal. Thanks Milisa.

Gerald Landry
Rose City Vending
Pasadena, CA

09/26/2014

Hi Calice, Just a few words on my experience with Used Vending. I have been very happy using Used Vending. I have been in the vending business for 1 year and am trying to grow my company. Buying the vending machines from your site has helped me grow from 5 machines to 16 in no time at all. Calice has been a great help getting my bids to the right people and getting back to me. The deposit went smoothly every time. I picked up 10 machines yesterday and the couple was from Hastings NE. I live in Omaha and had to hire a truck and coordinate with the couple from Hastings a pick up time for both of us. There was never I a time where I felt uncomfortable and things from Calice were upfront. Thanks for saving me lots of money on machines and helping grow my business in a short time. I will definitely be using your site in the future.
Thanks,
Cathy Burdis
CBvendingomaha.com
Omaha, Nebraska

11/04/2015

A gigantic THANK YOU to Melissa and the crew at UsedVending.com. Given the cost of advertising, it is amazing that a trailer would be internationally advertised on a high profile web-site at no cost to the seller. More importantly my trailer was portrayed professionally yet in a format that presented the unit exactly as it appears and is functionally operable; including many pictures and a quality description for the potential buyer. I always knew the status of potential purchasers, and when the "correct" buyer came along, all of the documentation and coordination of the sale was "spot on." Thanks again Melissa and UsedVending.com... I am now in the process of designing and ordering a new trailer with cash-in-hand.
Dave @ Prairie Fire
Forsyth, Montana

03/04/2012

I was very satisfied with the service, Melissa powers was very helpful, the whole deal was quick and easy and we had our machine in the office in 2 days, thanks!

Terry, B
Baltimore, MD

10/15/2009

melissa did a fast and wonderful job selling my machines thank u. od

Raymore, Missouri

03/26/2010

April Hurd is one of best customer service representatives I've ever had. She really knows her vending machines. Extremely helpful!I wish all reps were like her.


Mike, AM Vending
California

07/10/2015

Hi April, sure thing. Purchase was easy and straightforward. Equipment came in good shape, and install was a piece of cake. Seems to be working well but do have a question about coin distribution € will contact a different time.
Thanks,
Molly Medkovik
Denver, CO

07/27/2015

Good Morning Melissa, Attached please find the signed Ownership Transfer of Goods form. The buyer saw the truck on Saturday, and the truck was paid in full. Thank you for all of your help. Working with your company was a great experience.
Sincerely,
Katherine Rudden
Long Branch, New Jersey

This was a most seamless experience I have encountered. Melissa contacted me first to inform me of a local buyer and helped walk me through the process including handling all the negotions and paperwork. I was Extremly statisfied with the website and my contact point Melissa at the company. This was a 10 plus experience.

J.M.
Jacksonville, Florida.

06/07/2008

USED VENDING, I wanted to express my appreciation for the great job that Used Vending has done for me. I am just starting into the vending business and have spent hours and days doing research to be certain I can make a profit and it is something I would be happy doing. Your company and especially Mellissa and April have listen to my questions and shared their experience and knowledge with me. They have cautioned me in areas that I need to understand and have guided me with helpful advice that will increase my probability of success. I have just bought my first 17 vending machine and will be buying more as I learn this business.The machines were as advertised in excellent condition and dramatically less than a new machine. I know I will increase my probability of success because of the information that Mellissa and April have shared with me. I sincerely appreciate the time and effort your company has extended in helping me to get into the vending business

Thank You
Carlton Faulconer
Lake Forest, CA

07/30/2014

Respectfully, I would like to take a moment to thank Used Vending, staff and especially Calice, for their courtesy towards me, in finding me vending machines at Great prices. Calice has helped me on at least three occasions with finding me Great deals. I would recommend Used VENDING to anyone that is in the vending business, like I said the staff is Great and that is the reason why I keep coming back. Thanks Again.
Robert Kennedy
Baltimore, Maryland.

10/22/2009

Used vending sold my used vending machines Melisa handled the transaction it was a hard transaction. MELISA handled it very well and all parties were very happy and the transaction was very good. Used vending lived up to all of ther agrements. I am very happy with Used Vending and am looking foward to doing futcher
business with useed vending
sincerly
Eddie
Salisbury, MA

07/19/2011

Couldn't believe how quickly my equipment was sold on this site. Amazing and Stacy was great and got right to the point of things.

Dennis R,
New Jersey

11/04/2015

I am delighted so far with my experience with UsedVending.com. They really know their market and the products, and have provided valuable guidance in how to market my vending machines.
Lee A. Bowers,
Villanova, PA

08/03/2013

Thank you Stacy! We couldn't have done this on our own. Thank you for helping us find a buyer, and for making the selling process so easy. We are very grateful.
R.L.
Severn, MD

03/07/2011

Vanessa was great to work with. We are a small company and she worked to find a vender right for us. Thanks for full filling our vender needs. Mike Omaha,Ne.

06/04/2015

We sold our snowball vehicle last week and I just wanted to let you know that the transaction was seamless and was everything we expected and more. We appreciate all your hard work in getting us viable customers who were genuinely interested in the vehicle. We would definitely use your company again if we were ever in need to sell a concession type vehicle in the future. The communication process was exceptional as well.

Walt M,
Palm Coast, FL

09/04/2012

Special Thanks to Melissa for a perfect service. she sold my 1st Food Truck in less than a month and now my second in less than a week !!! What a great experience again! Thanks.

Kevin
Miami, FL

08/23/2012

Thanks to Calice for connecting me with the Seller of a used vending machine. Everything about the transaction was handled well. All of my questions were answered in a timely manner and there were no unforeseen circumstances. The seller was honest and worked with our pick-up issues. Expectations were certainly met!

M.B.
Irwin, PA

01/26/2010

April went out of her way to help me with our new vending machine! She was awesome to work with and got the machine to us quickly. I looked forward to her emails with the inspirational quotes!

07/25/2010

Vannesa, This is the transfer of goods. Sale is complete and I thank you for such prompt service and attention to detail. It was a very pleasant and refreshing experience. I will recommend you to anyone that I know that needs to sell or purchase you products.

Jeff

04/12/2010

You did a great, fast job getting these machines sold. I will be sure to recommend you
to anybody wanting to buy or sell a vending machine.

James

10/07/2009

The Machine we purchased works great for what we need. we put chocolate covered espresso beans in it and they go quick. It is real easy to fill

McHenry, Illinois

04/28/2014

It's been a bit of a process (2 years plus) trying to sell our wall mounted tempered controlled vending units, but Calice Bilica has been on her game. We are very grateful for the progress in getting rid of our inventory as well as the thorough attention to detail Calice provides. Thank you Calice and Usedvending.com!
D.R.
Baltimore, MD



08/29/2010

Melissa,
Just a note to let you know that my vending machine arrived within the time frame you promised and in good order. Set up was easy and my clients, grade school teachers, are thrilled to once again have a working vending machine.
Thanks for your help and I'll keep your company in mind if the need ever arise again.

Sincerely,
Ray Pierce

01/20/2015

We are a small company and found it hard to find vending options for our office. However, MEGA Vending made everything simple for us. From inquiry through installation, MEGA Vending assisted us every step of the way. Thanks!
Liz Jacobs, Director of Marketing
MPC Group, LLC
Chicago, IL


01/13/2011

I have had only good experiences when dealing with April at 4 mega vending. Whenever I call and whatever I need, she is right on top of things. I will not be using any other company for our vending needs. April has completely sold us on this company.
Dave
Palm Bay, Fl

06/23/2015

I had a wonderful experience with the purchase of anteres machine through usedvendning company. Calice made me feel confident that I dealt with professional people. Calice is very professional, organize, and above friendly person who cares with whom she does business with. Thank you so much foe wonderful experience, I will use your service in the future if I need to purchase more equipment. I will also recomand Calice's outstanding service to anyone interested in vending product. Thank you so much, and keep up the great service .
MARIUSZ CZUPIAL,
Sicklerville, NJ

09/01/2015

Hi Melissa Thank you for doing a terrific job in helping me sell my kitchen trailer. You were always prompt, courteous and very easy to work with. I wish you and UsedVending.com all the best.
Ketan Parikh,
Moreno Valley, CA

04/02/2015

As a premier wholesale distributor, Starkman €has reputation for exceptional personalized service is key. That's why we rely on professional vendors like MegaVending. Their personalized service and exceptional products are unmatched. Starkman can always count on Megavending for competitive prices and outstanding customer service.
Maria Orengo Starkman,
Distributors Atlantic City, NJ

03/12/2015

Calice, Having never purchased vending equipment through USEDvending.com. I must say that my first time experience was positive. The negotiation process between myself and the seller was smooth; the broker (Calice) was responsive to my questions and all issues where handled in a professional and business like manner. The document processing involved with the purchase transaction was very easy to understand and navigate. Overall, I would buy through USEDvending.com in the future.
Sincerely,
LAUNDROLUX - HAVRE DE GRACE, LLC
Stan Marshall - General Manager
Havre De Grace, MD

10/14/2009

I have been in the vending business for the past 22 years. I have seen a lot of bad locators who promise the world and deliver less than rocks!! We have taken several leads from 4Mega Vending with April, Kara, & Mel. I can truthfully say that all the leads that we have taken have been good for us. In addition, to lead acquisition, we have also purchased several machines through their site. All of which are in service today. So I would do them an injustice to not recommed them to anyone. They have proven themselves to me and I look forward to a more prosperous year in sales and growth!

Demetrius Williams
21st Century Vending
Fontana, CA

10/20/2009

It was a pleasure dealing with April.I thought I was dealing with a person I've known my whole life.She was extremly helpful and I thought I was buying a vending machine from a family friend.
When I needed a secong machine I called april only, because I knew she would give me the best price.
It was a real pleasure to deal with April.
Regards
Barry
Boston, Massachusetts

09/24/2009

I have been working with April at USED vending for 2 years now, and I have ALWAYS received fast and friendly service. I would recommend USEDvending to anyone that needs new or used vending parts!
Jeff Eversman

Fairmont, Minnesota

09/25/2011

Melissa, Thanks that was a great deal. As soon as we have these machines placed, I am sure I will be in touch for other great deals. If you do come across another great deal like this one, please feel free to give me a call. Like my husband said, too great a deal to pass on.

Thanks again for thinking of me when this deal came up and I appreciate the personal attention. It was great working with you, your company was very professional and I appreciate the fast turn around.

Thanks again, Denise
Poconos, PA
See Hundreds more or Write your own...