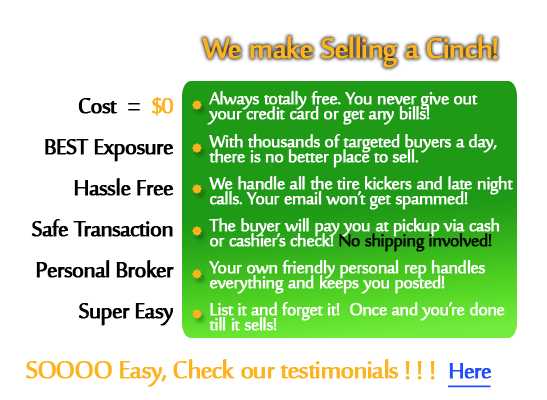 Sell Used Livestock Trailers
Selling your used livestock / cattle trailer is free! Whether it's 10 ft long or 50 ft, we have hundreds of buyers looking for the perfect used livestock trailer. Our free online broker service never charges you a dime. It's a no brainer, just ask our thousands of satisfied customers - many are sellers just like you. Click the link in the blue area above to see hundreds of testimonials!!
We sell
used livestock / cattle trailers
in the most secure, safe manner. Avoid the problems and fees associated with using ebay or other online sites; we handle all the hassles to bring you only a serious buyer that has paid or put down a deposit and is ready to buy.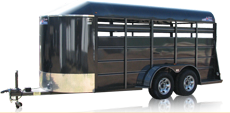 It doesn't matter what you've been hauling - cows, pigs, llamas, porcupines, or kids - we can sell it. The kids may cause some issues though :-) Your used livestock trailer will get outstanding exposure to thousands of buyers. Best part is It's Free and you don't have to deal with the hassles! Your friendly assigned agent will handle all the phone calls and emails. Once a paying buyer is found, they will meet with you to buy the trailer. Couldn't be easier!!
Take plenty of pictures - PICTURES SELL! We'll post them for free so that the buyer knows exactly what they are getting and there are no questions when they come to get your cattle / livestock trailer. We'll even take video of the trailer if you have that!
Selling your used trailer is easy...
1. Create a free
Trailer Seller Profile
2. Login and provide your trailer ad details and pics
3. Leave the rest to us!!
If you later need to add additional info or pictures to the listing, no problem - just login to your account and do so.
It's easy, remember to checkout our hundreds of testimonial letters from buyers and sellers!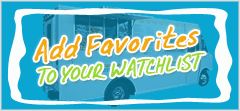 Customer Experiences
04/23/2012

Melissa was most helpful in answering the "ton" of questions I had asked of her concerning my concession trailer. She would also respond as quickly as possible to my messages left for her. Melissa and her company are very professional. The transaction went smoothly and I will recommend Used Vending always for their great service! Thanks Melissa!

Jay Miron, Iuka MS.

10/22/2009

I have got 2 location with the help Melane
every thing work out as expected
thank you

Vendorkay
Granada Hills, Illinois

02/25/2014

I am Jeffrey Hinton, the owner of Moselle Fish & Chip Grill. I never expected a broker to help me purchase a concession trailer. My experience with April from USEDvending.com was outstanding. She stayed in contact with me throughout my entire buying process. Thanks April and USEDvending.com.
Jeffrey,
Moselle, MS

12/07/2010

Hi,

It was great to work with used vending. Melissa has not just been very easy to work with, but she is always available when you need her and work out all the details. We sold total of 4 machines with the help of her, so we recommend everyone who need to sell machines to contact her. Thanks again Mellisa for your professional service.

Muhammad.Silver Spring.MD.

05/16/2012

I have been in sales over 25 years and the way I was treated as a HUMAN BEING by Stacy Sweet was a educating experience. He not only has awesome voice projection but his sense of know how and politness and willingness to create whatever the situation is into a positive experience.I am very very very happy and did I mention I was A VERY HAPPY CUSTOMER. Thank you again Used Vending and STACY SWEET!! " HOW "SWEET" it is.

A.R.
Pinellas Park, Florida.

09/27/2009

What a great and smooth experience. Mega-Vending alerted me to a location needing a vending machine. They provided the location my information. In just a few days I had secured the location.

Mega-Vending sold me a new machine for the location. The price was right. The service provided from the Mega-Vending reps was excellent.

I look forward to more great vending location opportunities provided by your company.

Thanks.
Chris
Bloomington, Illinois

02/06/2011

April is the customer representative that all companies wish they had on their staff. I could not ask for a more professional and courteous agent. Definitely could not have sold the machine without her help.

Brad L.
Elmsford NY

09/12/2009

We were very pleased with the quality and timeliness of communications with Usedvending.com. Melissa was knowledgeable, personable and facilitated our purchase with great professionalism. We were pleased with the machines we purchased and the savings we received compared to other purchases we have made. The website is easy to navigate and the email updates are very helpful.
Dannella Burnett
Oakwood Vending
Gainesville, Georgia

10/05/2010

Thank you very much for helping to sell the three machines. Your effort is very well appreciated. My family will recommend your company to others who in future will need your service.

Christopher, FL

10/25/2009

Bought a catering truck from you, and sold it through you! Great customer service!

Laura
Reunion, Florida

09/20/2011

It was a pleasure working with April in purchasing my first vending machine. Her pleasant personality and rapid response made it a great shopping experience; will definitely recommend her services.

Thanks again April look forward to working with you in the future!

Shakia,
Georgia

12/07/2009

It was indeed a pleasure to work with April. I would not hesitate to call on her again in the future

Denver, CO

08/01/2011

It was a pleasure doing business with Melissa. She was always up beat, friendly, informative and willing to help. The ease of the paperwork which can slow things down was all in order and made the transaction go smoothly. Thanks Melissa

08/21/2014

Hey April, The vending machine has been a great addition to our theatre. The actors love it because I am able to control what we put in there. Unlike most vending machines we have no candy bars, instead we have healthier options like trail mix and freeze dried fruit. We can also put in some unusual items that actors seem to need frequently like black socks, deodorant and tea bags. Everyone laughs about it, but they are using it like crazy. We are kind of weird I know, but thanks for helping us out! The machine is great and sales are strong. I anticipate that the machine should be paid off with in a year and a half or so and then it's all profit! Thanks so much,
Kal Poole,
Helena, MT

02/23/2010

Great customer service-- very helpful... thanks April Hurd--

Anthony,
Florida

This was a most seamless experience I have encountered. Melissa contacted me first to inform me of a local buyer and helped walk me through the process including handling all the negotions and paperwork. I was Extremly statisfied with the website and my contact point Melissa at the company. This was a 10 plus experience.

J.M.
Jacksonville, Florida.

Melissa, Thanks! The Truck is working great for our needs. You made it happen on our timetable!
Tom Gordon,
Transportation Coordinator, 20th Century Fox
Los Angeles, CA

11/27/2013

April, Thanks you did a great job in a timely manner. I would be happy to work with you again.
Keith A.
Port St. Lucie, FL



03/05/2012

Purchased some machines, working with Calice made the purchase easy and enjoyable. I will be buying again. Thanks Calice for a job well done!

Mike,
Venice, FL

06/29/2011

USED Vending.com did an incredible job locating a buyer for our vending machines. Melissa Powers really worked the leads and when all was said and done, both myself and the buyer was happy. Everything went smooth and the paperwork was minimal... a job well done by Melissa and her assistant April. We really appreicate both of the ladies help, talent and knowledge of the industry and product lines with the re-placement of our machines. I would recommend this site to anyone that is selling/buying a business or just machines... they are awesome..

Dennis, Sarasota, Fl.

09/22/2011

Having never used a service like USEDvending.com we did'nt know what to expect. Our experience with them and especially Melissa Powers has been exceptional. Melissa knows her business and goes the extra mile for her customers. We recommend Melissa and USEDvending and will use them again in the future

Paula & Doug,
Connecticut

02/19/2014

I was looking for a food truck to purchase and from the time I inquired about one until the day I drove it home, Calice Bilica, was such a tremendous help. She was there every step of the way with answers or any assistance that was needed. Thank you Calice for all of your hard work.
G.B.
Tulsa, OK

10/09/2008

Hello, April did a great job selling me my coke machine, everything was just like she said it would would be, I would recommend for all your vending needs.

Rocky,
Rome Georgia

04/15/2014

I have worked with Melissa Powers in the past when purchasing equipment through your website. She always makes things fun...but, I had no idea how fast Stacy Sweet works his magic, because my unit literally flew out the door once I priced it ready to sell. Not only that, but he somehow came up with a buyer only 45 minutes away! I am completely satisfied once again with UsedVending.com and would recommend Stacy Sweet anytime. Well done.
F.S.
Santa Rose, CA

hello april
thanks for the e-mail, i received the 4 route pros today!! man that was fast!! thanks again for the great service and the followups, you folks are professionals and i appreciate it!! i plan of building this business as large as possible and you are the ones i am exclusively dealing with!! great people, great machine in the route pro, and great prices!! again, thank you april. darrell

Louisiville, KY

01/31/2012

Hi Melissa- Yes, he came, on time, very pleasant transaction, no drama. Ibrahim and I want to thank you for your never-ending dedication to finding buyers for the express purchase of these machines and, for your sunny deposition and demeanor. You are a true customer service professional, and, an all around nice person. I cannot extoll your virtues enough. Good luck in your endeavors whatever they may be. You deserve the best, as, in our opinion, you are the best!

Sincerely, Ibrahim and Tamara
Chicago, IL

10/24/2010

Connie, Thank you so much for helping us build our business. With your help we learned of key locations and secured a position in the vending market. Hope to hear from you again soon.

Herriman, Utah

08/01/2012

Melissa was great. I was in the market for a coffee truck, and Melissa was very helpful and informative throughout the entire process. When its time to buy my second truck, she will be the first person I talk to.

Dylan O.,
VA

10/06/2009

I recently placed an order for coffee and when it arrived I realized I had ordered decaf instead of regular. Melanie was very helpful in expediting an exchange for the correct item. I have been purchasing all of my coffee and tea from Coffeeasap for a couple of years and have been extremely pleased with the service - especially the fast shipping!

-anonymous

09/20/2009

I had an exceptional experience working with Mega-vending. April, of your sales team, made me feel like a valued customer instead of another order number. I received my purchase in a timely manor, and the product was exactly what I was looking for.

Morton Grove, Illinois

03/04/2012

Calice was so helpful. She made the process so easy and answered all of my questions quickly. Can't ask for more than that! Thanks again Calice :D

Jennifer,
Pensylvania

12/02/2009

Melissa and Cheryl,

Thanks to both of you for all your help in liquidating the machines.

My wife is so happy to have the cash, but more importantly, the extra space in the house !

Again thank you both and hope your Thanksgiving was good and that your Christmas will be a wonderful time with your families.

Mark and Sheryl,
Arkansas

12/12/2012

Gini Sweet is the best! She has always been there for me to help me seal the deal. Im glad that she is working there, to help people like me who are expanding their business. She gets an a++++++++++++ ! thank you Gini - I look forward in continuing to grow my business with you. I'm so grateful to have you.

K.B.
Bronx, NY

09/13/2011

The process was easy and April did a great job of facilitating the deal. My buyer was nearby and the even the process of delivering the machines was much less of a hassle than I could have imagined.

Thanks again for your assistance,

Darrell P,
TX

10/13/2009

Dealing with April was a real pleasure! When she told me that we would have the deal wrapped up that day I thought no way - but she was true to her word. If I could deal with more people like her I'd have a whole lot more hair.

Bill Ruby
Las Vegas Ice Center

08/26/2012

Calice, Everything was perfect! I tried selling these many times on eBay with no results. it only took you two weeks to get me a buyer.....phenomenal!

Gianni,
Hicksville, NY

10/10/2012

This is our second transaction with usedvending.com and as before, everything went smoothly and our whole experience makes us want to come back again.

D. LONG - WEST VIRGINIA

10/15/2011

I AM 11 YEARS OLD AND I OWN A VENDING BUSINESS. My name is Tyler Hollingsworth and I just wanted to share my story of how I started my vending business. I am in the Boy Scouts and I wanted to earn my Personal Management Merit Badge, to do this I had to have an income and manage it for a period of time. I asked my dad for if he would pay me to do my chores around the house so I could earn my Merit Badge and he said no that my chores was part of my family responsibility. He said I needed to find something that had a supply and demand earn the money. About a week later I asked my dad if he would loan me the money to buy me some gumball machines. After a long discussion he loaned me $1000.00 with a payment plan. After I got my first gumball machines in June 2010 and located them I realized that I needed more machines to really make good money. I asked my dad for another loan, he hesitated but loaned me the money in the end. I have since payed my loan off and my business is debt free. Today I have over 200 vending machines valued at over $60,000.00 and over $40,000.00 in merchandise. I should end this year with a $30,000.00 plus in profits, and if I stay on track I should make a profit of between $50,000 to $70,000 next year. I also give a percentage of my profits to Boy Scouts because the Boy Scouts is the reason I stared my business. Usedvending.com and Stacy Sweet are part of my success. I now use them as my main source for purchasing vending machines. Stacy Sweet is my broker rep. with usedvending.com and I feel that when I need machines I can call on him and he will find the machines at the price I can afford. Tyler Hollingsworth, Mississippi

I recently sold four combo machines through USEDvending.com, and was very satisfied with the service Eric Normand provided. While I received substantially less for my equipment than I originally paid, that was more a function of being ripped off by (distibuting company name protected) when I originally bought them. I wish I knew about USEDvending.com back then! Eric was prompt in returning my calls, and most importantly sent the check when promised! At any rate, I would highly recommend USEDvending.com and Eric Normand to other sellers and also buyers too, who can get some outrageous deals. Don't be like me - avoid (distibuting company name protected) and other 1-800-RIPOFFVEND companies like the plague, and go with USEDvending.com instead.
Barry Waterman

Chicago, Illinois

02/03/2011

Hey there! Just wanted to say thanks for being such professionals on the phone & behind the scene! Vanessa did such an awesome job in securing an account for us here in Dallas & the set up and transaction was 100% seamless! Thanks so much & we're looking forward to purchasing more locations through Vanessa and 4Mega Vending!

Victor Carter
Mr. All Worlds Inc.

08/23/2011

Had a wonderful 1st experience with you. Can't wait to get the next lead. Thanks so much for the help.

Mary,
Birmingham, AL

10/25/2009

My experience with usedvending.com was the best. All information regarding the sale was clear and concise and April was extremely informative and easy to work with. I will only use usedvending in the future and will only recomend them to get the job done. Thank you!!!
I am happy that some companies still believe in excellent customer service.

Satisfied customer,
Natasha
Miami, Florida

After deciding to close our vending business, my husband and I were at a loss about how we were going to sell 23 vending machines! We researched the internet to get an idea of how much Antares machines were selling for and came across USEDvending.com. It took us about 2 months to enter all of the information on the machines and we eventually finished by getting help from Melissa Powers. About 2 months passed and we did not have any bites on the machines, finding out that Antares had discontinued making our model because they were manufacturing a new, upgraded model. Melissa helped us with pricing and we waited! Two weeks ago, Melissa talked with a man interested in purchasing 4 machines from us. She called me and Randy, left messages. I called Melissa the following day and she was very thorough & efficient. She provided detailed information on my responsibilities to complete the sale and she was prompt to contact the buyer. After the purchase was complete, she followed up to make sure all was well. She then gave us the option of mailing a check or ACH deposit and we chose ACH deposit. To my surprise (not very many people follow up anymore!), when Melissa knew the ACH credit would not show up when originally discussed, she emailed me with an update. Today, the ACH credit was processed and I just received an email from her, letting me know! My first experience selling ANYTHING over the internet has been a great one.....and Melissa made it happen for us! Thanks Melissa!

05/20/2014

Tina,
Just wanted to drop you a note to thank you for your assistance with my recent purchase of a food trailer. The whole experience of was very enjoyable. You and your company made it a very simple and quick process. You were very efficient in getting information between the seller and myself and always very pleasant and helpful. The seller was also a joy to work with when we met to complete the transaction.
Thanks again for your help.
J.T. Schacherer, Minnesota

01/29/2012

I've been in business with 4megavending since 2010 and they are GREAT! Stacy Sweet is very professional and easy to work with. I'm blessed to be in business with them.

Wesley Chapel, Florida

03/04/2012

I was very satisfied with the service, Melissa powers was very helpful, the whole deal was quick and easy and we had our machine in the office in 2 days, thanks!

Terry, B
Baltimore, MD

12/07/2009

April was very helpful. She make sure the order is shipping out correct. Great follow up.

Lincolnshire, Illinois

09/15/2009

Please tell Melissa THANK YOU for her great assistance in helping me to sell all five of my machines. I was shocked at the little time it took for me to get buyers. I had posted them on another website some time ago and nothing happened. I was really impressed when Melissa called to inform me that three of the five had been purchased, a day or two later she called back to say she had a second buyer for the other two machines. I can't say thank you enough and I will definitely tell my friends and anyone else that I come in contact with about my great experience and professional customer service Melissa gave me in assisting my sell. All I had to do was sign my name on the consignment form, she took care of the rest.

DeBorah
Charlotte, NC

10/26/2010

April, thanks for all that you do! With your helpful and cheerful demeanor, you have made my purchase a "very painless experience". Again, much thanks!

Take Good Care!

John "The Wash Tub"
Decatur, TN

06/15/2010

The mobile kitchen I found was exactly what I was looking for and saved me thousands as opposed to trying to retro-fit a truck or trailer myself. Melissa was a joy to work with and the transaction was quite smooth.
J L.

Oklahoma
See Hundreds more or Write your own...