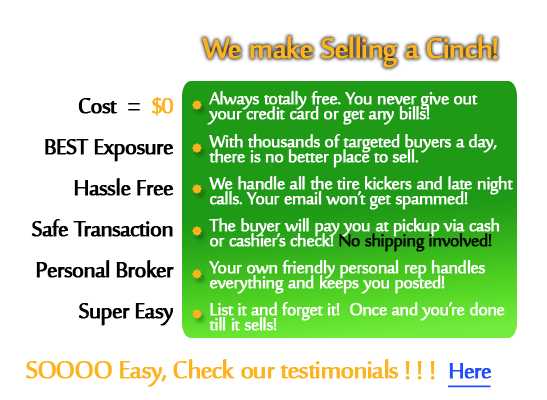 Sell Used Livestock Trailers
Selling your used livestock / cattle trailer is free! Whether it's 10 ft long or 50 ft, we have hundreds of buyers looking for the perfect used livestock trailer. Our free online broker service never charges you a dime. It's a no brainer, just ask our thousands of satisfied customers - many are sellers just like you. Click the link in the blue area above to see hundreds of testimonials!!
We sell
used livestock / cattle trailers
in the most secure, safe manner. Avoid the problems and fees associated with using ebay or other online sites; we handle all the hassles to bring you only a serious buyer that has paid or put down a deposit and is ready to buy.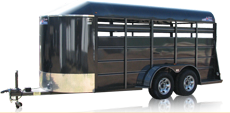 It doesn't matter what you've been hauling - cows, pigs, llamas, porcupines, or kids - we can sell it. The kids may cause some issues though :-) Your used livestock trailer will get outstanding exposure to thousands of buyers. Best part is It's Free and you don't have to deal with the hassles! Your friendly assigned agent will handle all the phone calls and emails. Once a paying buyer is found, they will meet with you to buy the trailer. Couldn't be easier!!
Take plenty of pictures - PICTURES SELL! We'll post them for free so that the buyer knows exactly what they are getting and there are no questions when they come to get your cattle / livestock trailer. We'll even take video of the trailer if you have that!
Selling your used trailer is easy...
1. Create a free
Trailer Seller Profile
2. Login and provide your trailer ad details and pics
3. Leave the rest to us!!
If you later need to add additional info or pictures to the listing, no problem - just login to your account and do so.
It's easy, remember to checkout our hundreds of testimonial letters from buyers and sellers!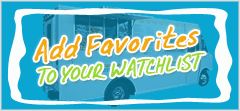 Customer Experiences
03/08/2010

The help I recieved from April at used vending was great. The profesionalism was there from the begining of the process till the end. I look forward to using their service again.


abdul
MD

03/06/2012

I worked with Melissa Powers on the Used Vending Machine purchase. I purchased two used Deli Combo Vending Machines as a result of that. The process was very simple and easy. Melissa made it easier with every communication that I had with with her. Overall, the service was very good.

T. S.
Elicott City, MD

03/10/2016

Hi Greg, I had a very smooth experience using you and your company. I can't remember exactly how long my listing was active but I think it was less than two weeks and I had my unit sold and for full asking price. The buyer came up fully qualified and with a check in hand. It was very easy. Thank you,
Jake Sanders,
Director of Operations COLLEGE CHEFS, LLC
Champaign, IL

05/19/2016

I have been watching the UsedVending.com website for several years as I was preparing to start our non-profit business. When I finally made contact with Wendy, she was extremely patient and informative. She was aware of my lack of experience with concession trailers, and took the time to make sure that I understood everything that was necessary to have a successful start-up. She raised questions that I would not have considered, insuring a seamless inspection and licensing process here in WI. I am very happy with our recent purchase of a fully equipped, 20' 2015, World Wide Trailer. And extremely satisfied with the service provided to me. I feel that Wendy has a genuine interest in my success beyond the actual transaction! I will definitely recommend her personally and Used Vending to any of my peers who might be interested in the mobile restaurant business.
Thanks for your patience and your concern,

Pat Joyce
Pay It Forward Ethiopia Inc.
De Pere, WI

01/22/2018

Melissa was awesome and led me through every step of the way so that the sale of my kitchen trailer was facilitated easily and painlessly. If you have a used food vending cart/truck, this is the place to sell it!
Petra Sanchez, formerly Zsausage
San Mateo, CA

08/09/2016

This was the third truck we bought through y'all. The help and service provided this time was exactly what I expected from my previous purchases; helpful, smooth, and quick. If we find ourselves in the market for another truck, I will be returning again.
Adam Salinas,
Tuscaloosa, AL

01/28/2011

TO ME APRIL IS 4MEGA
When I call, I ask for April, She always takes time to explain things and then follows through on what she says she will do. She is very pleasant and courteous.
April keep up the good work. You are special.

Everette Denning, Denning Vending Service
Cary, North Carolina

05/03/2016

Melissa expedited our recent purchase through UsedVending.com and ensured we keep kept well informed during the whole process.
Brent Dugdale,
Chestermere, Canada

They helped by giving a location with the amount of people I asked for! i would recommend them to anyone looking for leads in location for vending machines!

Art Pineda
Colorado

10/03/2016

Julia, you have been great to work with. And I learned a little about small towns in Colorado and Mississippi. I had tried to sell the trailer myself, but with no luck. I would get inquiries but no offers. You were able to not only get the offers, but follow through to completion - through all the ups and downs! It's been a pleasure.

Dell Culver,
Overland Park, Kansas

03/17/2016

April was very helpful, both machines I bought work great they are both up and running, transaction went smooth the seller was very helpful & explained everything about the machinces- also help load. Thank you.
Don Cosette,
Antigi, WI

10/30/2018

Tonya, you were absolutely fabulous in what could have been a stressful situation. You followed up and made sure things when smoothly. Of course, I would give you a glowing reference and let others know, Customer Service was at an all time high. From Start to Finish you made sure you covered every detail.
April Brennan,
Wauconda, IL


07/29/2016

I was very pleased with the assistance Julia gave me in making my purchase. She went above and beyond in helping make me a happy customer. Thanks.
William Hails,
Natchez, MS

09/20/2011

April did a great job from start to finish, everything went according to plan and there were no surprises. I bought 2 machines in August and decided to buy 2 more after the we realized the need and there was only one place i thought to call. Great job.

C Pollard,
Texas

12/05/2013

Thank You April, for the great customer service and information.
C.R.
Greenburg, PA

01/13/2010

I wanted to thank you for a great machine . thanks to all of you. Have a great 2010

Ray,
GA

11/03/2017

Tonya, was absolutely wonderful to work with on selling my mobile kitchen. Even though we had temporarily removed the listing, the unit became available again. Tonya went back to the last serious inquiry that we had and what do you know.... She got the deal done and almost full asking price. Congratulations to Used Vending for having such a capable employee and a personal thank you to Tonya.
Charlie Wiggins,
Nesbit, MS

11/13/2015

Hey Greg, The experience you provided in helping our company buy this new food truck was exceptional. When it came time to put in an offer on the truck, you went above and beyond, even staying a little later than you were supposed to so the deal could happen. Putting down the deposit to hold the truck was also simple and quick. From the time I put in my first offer to the time I put down the deposit was maybe 30 minutes so it all moved really fast, and very smooth. I look forward to maybe doing business again when we are ready for another truck.
Adam Salinas,
Tuscaloosa, AL

04/26/2017

I had been searching for a used food truck for quite a while, basically striking out on all the common internet sites (E**y, C*****list Etc) After during an extensive search I came across Usedvending.com. From my very first phone call through to my final purchase Usedvending was their to help and guide me through my purchase of my food truck. My agent Bradley was extremely knowledgeable on all facets of the purchase. From equipment, to negotiation, to closing the deal. Bradley and the team were there every step of the way. I highly recommend Usedvending.com as your one stop source for buying vending equipment.
Bill Berenson,
Traverse, MI


10/12/2016

Had an awesome experience working with Melissa Powers and Used Vending. Melissa explained every step of the process completely. She kept in contact with us and the buyer continually; we never had to wonder what was happening. Melissa is a pleasant, caring person and was so patient with our questions and concerns. Our buyer was a nice young man. It was enjoyable for us to share in his enthusiasm as he took possession of the trailer and looked forward to his new concession venture. Thank you for the help with our sale.
Jerome and Sheryl Johnson,
Marshfield, WI

04/21/2017

We had a great experience. The type of trailer we were looking for changed and so it took us some time to make a decision. Melissa was helpful and when it was time to make the deal, she was very helpful in getting us quick answers and process was fast.
Barbara Tracy,
Hobart, IN



03/12/2015

I would like to personally thank Melissa from UsedVending.com for her remarkable customer service. This was a first time purchase for me and Melissa walked me through the process and secured a great deal for me. I can not be more pleased with my transaction and the customer service I received. BIG THANK YOU!!!!
Jeff in Florida

05/23/2019

Thanks so much Tonya for always responding to my inquiries about my cart when I would call you. I really enjoyed working with your company. You all have exceptional customer service. I'm looking forward to enjoying my lemonade cart.

Avis Heard,
Chicago, IL

01/25/2010

These is my second purchase of Vending Machines with USEDvending I am extremely pleasure by the exelent service that They give to me and specially the affectionate treatment(deal) that give to me April Hurd.

Thanks a Lot.

B.Colón
San Juan,P.R.

08/06/2012

I recently got a new vending location from used vending.com and the transaction went smooth. The services provided by Gini, were very helpful, and the set up went smooth as well. This is not the first location I have gotten from working with this service. And every time the whole process was smooth and as easy as can possibly be. Thank you Gini, and i look forward to working with you in the future, to continue building my vending business, one location at a time.

Jason McNamara - JAMCO VENDING
Williamsburg, Indiana

05/04/2010

My experience with Melissa Powers usedvending.com was great. The process went very smoothly.

03/10/2014

I am so pleased I chose to work with USEDvending.com to buy my new food truck. Melissa was a tremendous help, and made me feel like I had a partner in my search for a new vehicle, not just a sales rep looking to close a deal ASAP. I would recommend usedvending to anyone who wants to buy or sell. They were thorough, efficient and responsive.
L.S.
Virginia Beach, VA

08/18/2011

I was very pleased with my interaction with Milissa Powers during our lastest purchase of two vending machines. She was easy to talk with, has a great sense of humor, and completely competent in helping us close the deal. Thanks Milisa.

Gerald Landry
Rose City Vending
Pasadena, CA

07/28/2014

Dear April, I want to take this time to express my gratitude to You for providing us an excellent service and handling it very professionally. We have been in business for almost 20 years now and I have never worked with a more professional person like you, you have been very honest with from start to finish and have dedicated your time in helping me and guiding me to get the right product to suit our needs. We are extremely and very satisfied with the machine, and the size this couldn't have been any better than this. We want your company to feel free to use us as a reference for potential customers in the future. All the best to you, And thank you. Best-Regards.
Ayman Datoo,
Flanders NJ

02/20/2019

Denise, thank you so much for looking for me the way that you have. I am just going to be patient until we come across something. I need the trailer or truck to be closer to me so that I can pick it up. The most I willing to travel would be about 250 miles. It would have to be a steal in order for me to consider going further or pay to have it shipped to me. Thanks again for your hard work and down right great customer service.

C. Goodwin,
Brunswick, GA



08/13/2009

Melissa, Thanks for the list. I just want to say that you all are the most professional folks I have dealt with. You are extremely helpful and always positive. I bought a new machine from you in March 2005 and it was at a much lower price than was quoted from another vendor. In addition, it arrived within a few days. If megavending ever needs a reference, please feel free to contact me.

Bobby Bain

05/09/2012

Pleasantly surprised on the process of sale, quick & effortless... Melissa was AWESOME, she took care of everything very professionally!! Thank you again Melissa.

Ryan,
Des Moines, IA

03/03/2010

Melissa and Used Vending handled everything very professionally

Spring, TX

02/22/2012

I never thought selling our business would be so easy. Calice was awesome! She kept us informed durning whole process and was great during the whole thing. I really apprecaited having her negoiate everything for us. Thanks Calice

Debbie
North Carolina,

02/29/2016

Hey Wendy, I just wanted to tell you (and UsedVending) Thank you! How pleasantly surprised I was when you told me you had a buyer! I could hardly believe it, so fast, and I got the price I was asking. You were a big help in walking me through the process. With you, and the paper work you provided me, it was as easy as 1, 2, 3. It certainly made me feel protected for when the people came to pay me and pick it up. I sure wish I had known about UsedVending.com when I was buying my trailer. Thanks again,
Dee Dimmick,
Key Largo, FL

08/16/2017

I don't even know where to begin. Grey was such an amazing partner. He always responded immediately to our needs when shopping for our machines so we could take advantage of great sales timely. Even after we had a contract in place and a deposit down, Grey was very much involved with us the whole way up till we had our machines safe and sound. We had an awful experience with our delivery company. We had to drive 4 hours to meet the owner of the company and the delivery company. We left at 4am to meet the delivery company at their desired time of 10am. The delivery company decided they weren't going to show up the morning of. Grey went out of his way to call anyone and everyone he knew in the transport business to help us last minute. He texted and called me every step of the way to help us and make sure we were doing ok. Best of all, he felt bad and purchased a Starbucks gift card for us. It's really hard to find customer service as impeccable and caring as Grey's was. It was so refreshing. There is no other person I would want to do business with when it comes to purchasing additional machines as we build our company.
Christine Baeuerle,
Nashville, TN

04/04/2017

I was on the Usedvending.com website for about 3 hrs total, spraed out in a weeks time. Once I found the unit I wanted, it took four days to purchase and have the unit. The process was fast and efficient. The customer service Wendy provided was top notch- GREAT job, thank you from the Family Home Center family.

Michael M,
President.F.H.C

10/15/2009

melissa did a fast and wonderful job selling my machines thank u. od

Raymore, Missouri

12/14/2011

We would like to Thank Melissa and everyone at Used Vending. Melissa was a major player in the sale of our equipment, she took all hassle out of selling it by ourselves. I highly recommend Melissa to anyone in need of selling their equipment. We couldn't have done it without Melissa. Thanks again and Merry Christmas!

Corona, CA

11/16/2018

It was a great pleasure working with Denise. She made us feel very comfortable and at ease with the purchase. Took her personal time to help with the paperwork and answered all questions. Even assisted with getting someone to deliver the trailer to us with a affordable price. Thank you Ms. Denise and God Bless!!

Mr. & Mrs. Perrin,
Las Vegas, NV

Melissa was great, she brought me a couple offers, but the people backed out at the last minute. Thanks, I would use this company again.

08/22/2016

This is the third concession trailer I have sold through your company and couldn't be happier with all the hard work you guys put in to help me sell fast and easy. Thank you Bradley for all your hard work even on Saturday to make sure all was going well.
Matthew Hembree,
Wenatchee, WA

02/26/2012

Thanks!! I appreciate Stacy Sweet's help in negotiating the sale of my trailer; he made it quick and simple. Great site, great service.

Palmdale, California

Gini is very sweet to work with. Professional and casual at the same time. Make her laugh for a discount :)

Scott - The vending guy
Minnesota

03/10/2017

Wendy was an absolute blessing to deal with. She explained the process of our listing to me from beginning to end. When we had an interested buyer she called to let me know and the negotiations were completed within a couple of phone calls. Wendy always returned my phone calls quickly when I had questions about any of the particulars of the sale including forms that needed filling out for the sale to take place. Electronic signatures made the process easy. I can't say enough about how professional Wendy is and I will tell anyone who is trying to sell their concession trailer to call Used Vending as our experience was terrific. Thanks again Wendy for making the sale go smoothly for us.

Gary and Marilyn Sperano
Jackson, GA


03/19/2012

To whom it may concern: Thank you for allowing me to give this testimony. A couple of years ago we put our first concession trailer on your site. Withing a few weeks it was sold. The transaction with the men from New York went without a hitch. During this time I was on the phone with Melissa constantly as I had never done this before. To my delight she was always calm and even a huge encouragement as she would help dismiss my fears of something going wrong. We bought our first trailer after this and soon found out it was too big for most fairs and decided to sell within six weeks of receiving it. Once again Usedvending did a wonderful job as it sold within days of being on your site.

Thank you Melissa once again for your professional attitude and advice. We then bought our second trailer and while waiting for it to arrive I did a homemade quickover with a gooseneck trailer that i already used for other opportunities. Once the new trailer arrived we decided to sell this one as we didn't need it. For the third time we went with you and once again it sold withing a few weeks. Awesome!! Just recently my wife and i decided to let go of the other mobile kitchen. We loved it but with us being a ministry we saw that it was very easy to get offtrack from our primary calling to minister the gospel. This unit sold once again very quickly and as a result, we are now back on track. But what I really want to say is that I wish that we could find people with the caliber of Melissa. Our ministry would be further ahead. Thank you Melissa very much. It has been a huge delight working with you.

Sincerely, Joseph and CJ Kyser
Georgia

12/03/2015

GREG WAS VERY PROFESSIONAL AND ALWAYS CALLED ME BACK.I WILL USE HIM IN THE FUTURE AND RECOMEND HIM TO ALL MY FRIENDS.HE REALLY FOLLOWED UP WITH MY PURCHASE OF THE FOOD TRUCK.
WILLIAM BUK
OCKLA, FL

05/31/2011

Stacy, what can I say.You were very helpful and patient with me on my first vending route purchase. I was amazed at how smooth my transaction went. Thanks for the excellent customer service, I'm glad I chose USEDVending.

---Darlene, MA

10/07/2009

April,

I really appriciate all the help you gave me and all the kindness that you showed!

Thanks So Very Much, Rose
Buckhannon, West Virginia

12/31/2018

I can't thank Tonya enough for all her help closing the purchase of the vending machine I purchased. For awhile it appeared the sale would not happen but Tonya worked with the seller to come up with solution that worked for both of us. Tonya and UsedVending.com are great! Rebecca Wenckus,
Chicago, IL
See 1900+ more or Write your own...