PENNSYLVANIA
Pennsylvania Trailers & RVs for Sale! Buy or sell used trailers in Pennsylvania– we have used RVs, used horse trailers, used camper travel trailers, used heavy equipment trailers, used dump trailers, used livestock trailers, etc… AllUsedTrailers.com brings Pennsylvania safe, easy transactions of buying used near you!
DISPLAY OPTIONS
Item No: PA-DT-597H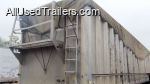 48'L x 102'W x 104'W J & J Tipper Trailer!!!
This aluminum unit is used for hauling and dumping trash and construction debris.

$33,000. Philadelphia, Pennsylvania.
Call Stacy at 601-749-5660, or click the REQUEST button below to email for more info on this trailer.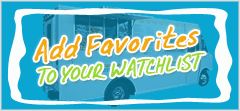 Login to Inquire Online
Call: 601-749-5660
Customer Experiences
07/21/2016

Wendy,Thanks again for helping sell my concession trailer. I was very happy with the whole experience.I asked my buyer how he liked it. He said it was very easy and that you walked him through everything he needed to do. I will refer you and your company to anyone I come across needing your service. Best Regards,

Ray Rabenda,
Beacon, NY

03/06/2012

I worked with Melissa Powers on the Used Vending Machine purchase. I purchased two used Deli Combo Vending Machines as a result of that. The process was very simple and easy. Melissa made it easier with every communication that I had with with her. Overall, the service was very good.

T. S.
Elicott City, MD

08/22/2016

This is the third concession trailer I have sold through your company and couldn't be happier with all the hard work you guys put in to help me sell fast and easy. Thank you Bradley for all your hard work even on Saturday to make sure all was going well.
Matthew Hembree,
Wenatchee, WA

09/29/2009

This was our first foray into the vending machine world (we got a mechanical snack/drink combo for our learning center). It has definitely been a learning experience! But, after doing quite a lot of research, we found that Mega-Vending had the best prices and the widest selection. We worked with April who was always supremely responsive both over the phone and on email.


As I sat down with my tools to try to figure out the mechanics of some of our initial problems myself (and I did!).... I felt confident that if I couldn't find the problem, April, or someone in her office would help us out. She stayed with us through the whole process (even though her role was essentially done) and I don't think that you can ask for more in terms of customer service.

If you're thinking about vending machines, they are trickier than they look -- but Mega-Vending was definitely great about the support.

Los Angeles, California

01/28/2011

TO ME APRIL IS 4MEGA
When I call, I ask for April, She always takes time to explain things and then follows through on what she says she will do. She is very pleasant and courteous.
April keep up the good work. You are special.

Everette Denning, Denning Vending Service
Cary, North Carolina

10/25/2009

I am not in the vending industry so I didn't know a lot about the product. I had looked at many machines, both new and used, which only added more to the confusion about what to do. Somehow I found April Hurd and she took care of everything. She was very informative and helpful and her follow up was great. I ended buying a new machine and it has been great.

Thank you very much.

Mark Winkler
Huntersville, NC

10/22/2009

4megavending.com was awsome.
very fast response, very friendly people, had my machine in about 1 week.

mike seemann
crest hill, il.

10/24/2016

Jennifer, Wanted to send out a special thanks for going out of your way to help me close my truck deal. I was impressed at how you found solutions at every turn, even when things were starting to look hopeless. As things turned out, both me and the seller were very pleased with the results. Thanks again.
John Brsan,
Marina Del Rey, CA

07/27/2011

I bought the perfect concession trailer that fit my needs through your service. Mellisa Powers was awesome awesome help. She made everything very easy and she is a pleasure to work with.
Thank you so much for a job well done.

Dan Mullin / Mullin's catering
New York

11/18/2013

All I can say is that if you are lucky enough to get Melissa Powers as your salesperson, you've struck gold! She is as good as it gets. Attention to detail, incredible follow-up, she is all over it. Talk about taking care of a customer, it doesn't get any better. If you have any needs in used vending, do yourself a favor. Get a hold of Melissa. You won't be sorry. Super Satisfied Customer!
David D.
Cobb, CA

06/10/2016

Jennifer, It was a pleasure to do business with you and your company UsedVending. Everything went real smooth with the transactions of the sale. I would recommend your company to anyone. If I ever need assistance selling anything again I will most definitely use your company again.

Thanks,
Bruce Benkurt,
Hanover, PA

10/07/2014

It was great having my equipment advertised through your company. It sold fast and easy. I'm going to let others know about how great ya'll are.

Lauri Day,
Columbia, TN

10/28/2009

Found your company on the web sort of by accident. Had 50 candy machines I was looking to sell. It took 3 separate sales, but Melissa helped me sell them at the price I wanted. Would certainly recommend you to anyone. Thanks a lot!

Paul,
Indiana

06/05/2012

It was a privilege to work with Melissa Powers on the sale of my vending trailer. She is the consummate professional; extremely skilled at the process. She was responsive to the unexpected complexity of a transport situation, her diplomacy and diligence throughout was exemplary. I would highly recommend UsedVending and Melissa whether buying or selling.

Glenda H.
Okeechobee, FL

04/18/2012

Gini was awesome to work with!! I was very pleased with the service received and response time on everything. I would highly recommend them and would do business with them in the future for sure! Thanks for making my life easier!

Ryan Roberts Grimes, IA

10/25/2009

I found your site to be very helpful in our search for several vending machines. When I contacted the number to get more information, April Hurd was the cs rep and she was extremely helpful and followed up with me throughout my search. We did not purchase from you (although we wish we had) April kept a pleasant professional and courteous attitude. I will keep you in mind when its time to replace what we have. Thank you.
Marquita Smith,
Tampa, FL

02/12/2013

After our business failed we were worried that selling our concession trailer would be difficult. Since we are in a small town in Kentucky we felt like it would be hard to find local buyers. Melissa did a great job advising us on pricing, our pictures, and our followers. She helped us find a buyer in a reasonable time and was available to answer our questions along the way. She even helped us through some difficulties as the sale was coming together. We were very happy with Melissa Powers and Usedvending.com.

-Jason
Berea, KY

06/30/2016

Thanks April, for helping me in the buying process of a used healthy vending machine. You made the transaction very easy. I would recommend your co. To any one who's in the market for the products you represent . Thanks again,
Rick Vichroski,
Rumford, RI

08/21/2011

All I can say is Stacy rocks! Quick and dependable!

Shannon B.
Arlington, TX

03/05/2016

Hello, our experience with Jennifer was outstanding. Overall we are extremely pleased with the service we received and the equipment we purchased! Thank you Used Vending!
Don B. in Montana
Bozeman, MT

04/21/2016

Hi Wendy,
Well, I have to admit, I wasn't overly optimistic when I placed my ad with UsedVending.com. Although I had seen many trucks and trailers listed as "sold", I just thought; "How many people really buy from a website "? But the terms and conditions, and easy-to-navigate website made it impossible for me to pass up.

I must say, it was an excellent experience from start to finish, with solid, friendly communication. Thank you for selling my truck! I will highly recommend (to anyone) for you folks to help with buying, or selling, their next truck, trailer, and/or equipment.

Thank you Wendy, and everyone at usedvending.com!

Regards,

Aldo Panera

10/16/2011

A great experience using and working with the folks at usedvending.com. Helpful expert service. Melissa Powers especially! Thanks!

Daniel,
Nashville, TN

08/13/2015

Hi Melissa, Just wanted to let you how much I enjoyed my time spent on USEDvending.com. I found your website very user friendly and still enjoy the updates of newly added items. It is really too bad that more companies are not as customer friendly as USEDVENDING IS. I also want to let the world know how much I appreciated the service of Melissa Powers. Melissa was always cheerful, encouraging and always found ways to help as I moved through the entire process. Thank you Melissa and I miss not hearing your cheery voice each day or twice a day or three times a day €...
Bob Sexton,
Klamath River, CA

11/15/2010

Ms. April is a great asset to your company, I congratulate you all for the wonderfull services you gave to Millennia Atlantic University.

Doral, FL

03/23/2016

The Usedvending.com website was very user friendly. It was wonderful to see contact information for your reps on some of the ads. I was lucky enough to reach Jennifer Melerine. She was absolutely wonderful. Jennifer was so helpful in finding something I could afford. I know it was a challenge because I did not have big bucks to spend on anything. She suggested a couple of trailers and one seemed to be a good fit. She was very knowledgeable about the item I was interested in seeing. She provided information via e-mail and on the phone. The process of getting the transaction completed was made exceedingly easy because of Jennifer's attention to detail. She even went the extra mile by providing her after hours telephone number should there be any concerns or problems. I sincerely hope that all of your reps are as conscientious as Jennifer. If anyone should ever ask where I purchased my "new to me" trailer, I will let them know to check out Usedvending to avoid any hassels and scams that seem to be everywhere.
Rosemarie Titus,
Janesville, WI

10/14/2012

It was a pleasure doing business with you. Everything went as promised. Melissa did a fine job. Thank you.

A.P.
Sandwich, MA

10/13/2009

Working with April to locate and secure new vending machines for our company was an absolute pleasure.

She exceeded all of my expectations and was able to find me new machines at a fantastic price! The new machines that she found for me were actually less than other companies wanted for used machines!

I would and will recommend usedvending.com and April Hurd to anyone looking for new or used vending equipment!

Lake Geneva, Wisconsin

01/20/2015

We are a small company and found it hard to find vending options for our office. However, MEGA Vending made everything simple for us. From inquiry through installation, MEGA Vending assisted us every step of the way. Thanks!
Liz Jacobs, Director of Marketing
MPC Group, LLC
Chicago, IL


01/26/2011

"Customer Service" is a term that has been used very loosely and often misused. But any time I had to deal with you guys, I knew that I get a straight answer and clear instruction on what you could do for me and in return what are my obligations. There was no empty promises nor dilatory responses. I knew exactly when and what would take place next. This service approach along with the pleasant phone conversation with Vanessa Long, makes a very positive business experience. One initial e-mail and one follow up phone call took care of the business. With my crazy schedule, I appreciate this quick & straightforward service and Vanessa is always a joy to contact, to wrap up the business. Keep up the good work guys.
Thank you.

MTPVending

08/15/2014

My experience with MEGAvending has been great, especially my sales rep April Hurd! She was extremely helpful in getting us the right machine for our application and getting them set up for us. Once they arrived all we had to do is plug them in and stock them up. No programming needed! I was on a pretty serious time crunch and she helped us meet our schedule. I would most certainly use MEGAvending in the future!
Jason Bailey,
Evansvillle, IN

07/08/2016

This is a great site! I got exactly what I was looking for, and it was not too far away.
James Tanner,
Toldeo, Ohio

09/15/2009

Please tell Melissa THANK YOU for her great assistance in helping me to sell all five of my machines. I was shocked at the little time it took for me to get buyers. I had posted them on another website some time ago and nothing happened. I was really impressed when Melissa called to inform me that three of the five had been purchased, a day or two later she called back to say she had a second buyer for the other two machines. I can't say thank you enough and I will definitely tell my friends and anyone else that I come in contact with about my great experience and professional customer service Melissa gave me in assisting my sell. All I had to do was sign my name on the consignment form, she took care of the rest.

DeBorah
Charlotte, NC

03/01/2011

It was a great pleasure working with April who was really helpful and available along all the process. I really appreciate working with April and Vanessa and I will recommend 4vendingtips to everybody I know. I will be back ladies!

Seydi Olney, Maryland

06/04/2012

We want to thank Melissa for facilitating our purchase. The purchase of our three machines went smoothly and no problems were encountered.

Scott,
New Mexcio

08/23/2012

Wonderful wonderful!!Not only was the product delivered in 30 minutes flat, they helped move out our old machine that our past vendor has not moved. So professional and extremely exceptional service!!!

K.T.
South Bend, Indiana

01/06/2013

Amanda Haynes was wonderful! She was polite, knowledgeable and helpful. Amanda helped make my first vending machine buying experience a smooth one. I recommend this company for anyone interested in vending.

T.A.
Chicago, IL

01/04/2013

Melissa, Thank you so much for making this such an easy process. Your phone calls, explanations, and ease with the paperwork ... your knowledge of the entire process made the sale. You make the buyer comfortable and the seller very happy.

Sincerely, AB
Bushkill, PA

11/05/2008

Hi April,
Long time past since we sold through your help our vending machine.

Thanks again, you did a fine job.

David Bromberger
Florida

10/25/2009

I luckily came across the website for April. I run a 19 store chain of convenience stores and one of them has a laundromat attached. We needed a coin changer machine and I knew very little about them. My time is valuable and April quickly guided me to the best option for my needs. She answered any questions I had with ease and made the purchase painless and enjoyable, I would highly recommend April for any equipment purchases you have.

Most Sincere, Brian Laudenbach JM Oil Company.
St Cloud, Minnesota

01/13/2016

It was a pleasure dealing with usedvending.com! I listed my trailer a few months ago and it was not long at all before we had an interested client and sale. My service rep went above and beyond customer service. She kept in constant contact with me during the sale, even after normal business hours to accommodate my schedule. My experience with this company is very highly marked! I would use them again, and again! Thanks guys!
Chuck Phillips- Olive Tree Kitchens and Catering LLC
Farmington, MO

08/03/2015

The Used Vending team was awesome to work with. Their communication and updates throughout the process was exceptional. They paired me up with a buyer all the way across the country and the transaction went very smooth. I would advise anyone looking to buy or sell a unit to consider using them. It was too easy and I walked away from the deal with my asking price. Thanks Used Vending.. Cheers!
Nathan Thomas,
Dallas, TX

04/27/2016

The Usedvending.com did a pretty good job and had helped me to sell my food truck fast within a week only. Thanks.
Thomas Fang,
Fresno, CA

02/20/2012

Tara Nelson-Pettigrew was terrific! She kept us informed every step of the way and was very prompt to respond to any of our questions. Not only is she right on top of everything but she has a wonderful upbeat personality and was a real pleasure to talk to. Great job Tara.

Candy,
California

12/06/2009

I am BEYOND satisfied with your services. Melissa not only helped my mother and I with a purchase of a catering trailer earlier this year. But, she assisted us in a sale of one we had to do just this past week. From beginning to the very final piece of paperwork they were just a phone call away. Melissa and Cheryl made our buying and selling experience a very smooth one.Thanks girls.

Gainesville, Georgia

08/03/2013

Thank you Stacy! We couldn't have done this on our own. Thank you for helping us find a buyer, and for making the selling process so easy. We are very grateful.
R.L.
Severn, MD

10/17/2016

I had five machines to sell and Used Vending did an excellent job of connecting me with a buyer and facilitating the sale in a timely and efficient manner for me. The personnel I dealt with are informative, honest and very helpful. I would have no problem recommending their services.
Brian Casey,
Hartford, Michigan

10/06/2016

April, Just a note of appreciation to you and the Used Vending team for helping to sell my three machines. Your professionalism is most valued. The efficiency of your organization in processing my initial request and guiding the process is most valued for the first time customer. Again thank you, Lee
Lee J. Cox,
St. Louis, MO

01/25/2011

I have had the pleasure of listing and selling 2 machines with Melissa. She is top notch in getting the job done in a very efficient and professional mannner. I have been in the vending business for 33 years and would highly recommend her services and expertise.

Jim
Boston, MA

02/07/2016

My name is Shirley Tyrala and I recently decided to go on a search for my perfect food truck. I had been looking at the Used Vending site for a few weeks and finally decided to call Melissa about a few I had interest in. Since the day I called Melissa was amazing ! Many call, emails, texts, etc. had to be exchanged and she responded immediately to all my needs. Today I own that food truck and am looking forward to making another purchase in the near future. True professionals!!
Sincerely,
Shirley J. Tyrala
Epping, NH

06/03/2014

Usedvending.com was the easiest and best way to sell your equipment. I will be using you again! Thank you for your help.
Eric, Arkansas
See Hundreds more or Write your own...