PENNSYLVANIA
Pennsylvania Trailers & RVs for Sale! Buy or sell used trailers in Pennsylvania– we have used RVs, used horse trailers, used camper travel trailers, used heavy equipment trailers, used dump trailers, used livestock trailers, etc… AllUsedTrailers.com brings Pennsylvania safe, easy transactions of buying used near you!
DISPLAY OPTIONS
Item No: PA-DT-597H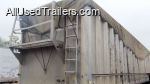 48'L x 102'W x 104'W J & J Tipper Trailer!!!
This aluminum unit is used for hauling and dumping trash and construction debris.

$33,000. Philadelphia, Pennsylvania.
Call Stacy at 601-749-5660, or click the REQUEST button below to email for more info on this trailer.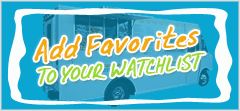 Login to Inquire Online
Call: 601-749-5660
Customer Experiences
10/14/2009

Found an item that I was interested in and contacted UsedVending. April and all the others I worked with were friendly and very professional. Responses to questions were prompt and thorough. The purchase was completed in a smooth and timely manner, and I am a satisfied customer who would certainly recommend this company. A big "Thank You" to April for her help.
L'il Rob's Hot Dogs
Fort Payne, Alabama

06/30/2011

I was very pleased with the location service and Stacy Sweet!! It really saves time and money to use this service. Great Job!!!
Thanks,

Darrell, SC

09/24/2009

I have been working with April at USED vending for 2 years now, and I have ALWAYS received fast and friendly service. I would recommend USEDvending to anyone that needs new or used vending parts!
Jeff Eversman

Fairmont, Minnesota

01/27/2009

April, it seems that it is hard to find someone who is honest and trustworthy in the world today and it makes people leery of buying things online, especially when you have to give personal financial information. Our experience with Usedvending.com was awesome. The person that we bought our machine from was very helpful even after the purchase. I was so pleased to see that the machine I purchased was like new and operates the same. Thank you for being a company of integrity, offering money back guarantees if the machine is not as specified. This was the best experience I have had online.
Sylvia

11/10/2011

Just want to thank you Mellissa for all your helpin selling my vending machine, I have 2 more and wouldn't think of using anyone else.

Sincerely,

John. M
Ripon, California

Just wanted to get a word of thanks off to you for handling the sale of my vending machines. You came through with what you promised and the transaction was handled in a professional manner and went smoothly. Certainly the sale went more quickly than I could have managed on my own trying to sell these vending machines locally. I'd recommend your service to others who want to sell their vending machines.

Edward Kaufman

I contacted usedvending.com on September 29 and discussed with Stacy Sweet my son's current vending machine needs. Stacy was very professional and made us feel that we were his most important customers. His first response was to find the machines we needed at the closest travel distance, next we discussed what we were willing to spend on the machines. Stacy contacted the seller and discussed our terms, the seller was in agreement and Stacy called me back and said everything was a go if my son was ready to buy. We made the deal on September 30 and was able to pick the machines up on October 2nd. This was a very smooth and quick transaction. When we met the seller we discussed how easy usedvending.com and Stacy Sweet had made this deal easy for both parties. As we talked she told me that Stacy also was very professional made her feel that she was his most important customer. We have purchased several vending machines over the past 17 months thru different venues and avenues but have never had the transactions go this smooth. Usedvending.com has become our main broker because they always make your needs their priority. In the future will always search usedvending.com for our vending machine needs. Thanks to usedvending.com and Stacy Sweet for all the great efforts, professional support and services you have given us. We look forward to our future purchases thru usedvending.com. Thanks again Stacy you are the best.

Charles Hollingsworth
Eupora, Mississippi

08/13/2011

Melissa did a great job of keeping me informed and finalizing the sale while I was out of the country. I did nothing. Thanks a bunch.

Bob
Houston, TX

12/05/2013

Hello April,
I am extremely pleased with the machine that I purchased from you and in fact have already had to refill it twice. As with previous purchase ( from Stacy Sweet), your customer service was wonderful and you were very quick in responding to my order. Thank you so much for the outstanding service that you have continued to provide me with and in the future if I need another Lil €™ Medic vending machine, I will come to you first!!
J.M.
Hattiesburg, MS

06/06/2010

UsedVending.com Is a fast and easy way to find vending Machines. Almost every machine is like new, and they are also cheap!

AL

02/14/2012

Thank you Stacy for your patience. Thanks to 4vendingtips.com I landed a location in an area where I desperately needed more business. I received a lead for a very strong vending location and I look forward to the next one.

Keith,
PA

04/02/2013

MY WIFE AND I WOULD LOVE TO THANK MELISSA POWERS FOR ALL THE HELP IN FINDING US THE FOOD TRUCK THAT FIT OUR NEEDS. SHE ALWAYS RETURN MY CALLS , WITH THE ANSWERS I WAS LOOKING FOR. WE SPENT FOUR MONTH LOOKING FOR A TRUCK AND SHE FOUND THE ONE!! WE LOVE IT!!!! NOW WE JUST NEED TO PUT IT TO WORK AN MAKE SOME MONEY. LOL THANKS AGAIN MELISSA.

L.J.
Ball, Louisiana

02/01/2010

Good Morning Melissa,
I just wanted to thank you and Cheryl for all your help with this transaction. You both are knowledgable, friendly, and timely with answering my questions. I would higly recommend UsedVending to anyone!

Kay,
Wisconsin

11/14/2010

Vanessa was great to work with. I received her E mail, made a phone call, met with the customer & moved my machines in. It was a slam dunk! Easy. Thank you Vanessa!

KS

05/19/2011

Hi Vanessa,

Sorry I'm so late in getting back to you. Our first event with our Model T cart was a success and brought us two more. We are on our way. I want to thank you for your excellent customer service and help all along the way of this process.

Rebekah, CA

07/01/2014

Good Morning, My experience with your company (you) was fantastic!
K. Bates
Tacoma, Washington

06/27/2011

Was looking for a vending machine that would hold both drinks & snacks and needed it to cost to be inexpensive. Not an easy request. By with April Hurd's help we were able to locate one in my city. WOW! We made this purchase to be able to gather funds to donate to the American Heart Association and several other charitable institutes. Job well done! Thanks!

Orlando, FL

10/07/2009

Melissa did a terrific job at getting my machines sold. I would recommend her any day!!!
Thanks so much Used Vending...
Linda Schoeffler

Sacramento, Calfornia

05/04/2011

used vending was great to work with. While my transaction was small, Melissa and the company treated me with respect and care. They made me feel that my business was the most important thing they were working on. Thanks so much for a job well done.

Paul

Jackson, MS

10/07/2010

After contacting 4vendingtips.com I was put in touch with one of the most pleasant, professional people I've ever dealt with. Jackie at Grand Slam Innovations has been an absolute pleasure to work with and it all started with a simple email to 4vendingtips.com. Connie Jordan was very nice and did a GREAT job putting me in touch with Jackie. Many thanks to Connie and 4vendingtips.com.

Charlie DiPatri

09/09/2013

Melissa, Thank you and all involved in the transaction. I think everybody is happy. Al and his son were very professional and I hope they make lots of money with their new machines. We will recommend your team to anyone in the vending business. Best wishes.
J.R. and Julie Kohlman
TX

11/28/2010

I want to thank Melisa Powers for her help in finding our catering trailer. She was very professional and thoughtfull of all our needs. We looked at several hundred trailers before finding Melissa. I would recomend her to anyone searching for a safe way of buying a catering trailer. Thanks Again Melissa.

Robert, TX

05/10/2011

Thank you Melissa for all you did for us and the purchase of our new van. You were so patient with us and helped us through the whole process.

Cincinnati, OH

10/13/2009

Melissa,

Thank you for all your attention with me, I am very glad with your excellent & value service.

Sincerely,
Benjamin Colon.
Pureto Rico

Gini was great! We are now set up and running our new BBQ sandwich shop! Bubba's Place, thanks to Gini and her dedication on getting the job done as quickly as possible. A BIG thank you Gini. Jeff and Linda.

Texas

10/28/2010

Mellisa Did Great Job Very Easy Deal

Russell B.
TEXAS

02/03/2014

I want to thank Stacy Sweet at usedvending.com for a great brokered deal and getting my concession trailer sold at a fair price. Service and communication was key to a successful transaction and the purchaser was very satisfied as was I. Thanks Stacy Sweet!
Ron G.
Slidell, LA.

10/23/2009

Melissa:
Dealing with you and USEDVending was a very pleasant and rewarding experience. You were so helpful in getting our Vending/Canteen Trailer sold and everything went so smoothly I was very surprised. The main thing I would say is dealing with you and USEDVending was a lot easier than trying to sell it by ourselves. The wide range of potential customers from all over the U.S. is a lot better than trying to sell something just in your local area. Thank you for all your help.
Rosalind
Panama City Beach, Florida

08/26/2012

Calice, Everything was perfect! I tried selling these many times on eBay with no results. it only took you two weeks to get me a buyer.....phenomenal!

Gianni,
Hicksville, NY

11/07/2011

This is a great place to sell your equipment. Melissa was very cordial, to the point, and did a good job to find a buyer for the concession trailer. Thanks Melissa.

Deloris B., Mississippi

10/05/2009

Used Vending is a great venue to sell your machines quickly.

I have found the team at Used Vending to be knowledgeable, timely, professional and very helpful. They took the time to understand my specific situtation and to deliver results that exceeded my expectations.

I highly recommend Used Vending to sell and buy quality vending machines.

Pansy
Huntington Beach, CA

10/13/2009

Thank you. My experience great. I was able to sell my vending machines without any problems . I appreciate your work. Best wishes always.

Shirley
Palm Coast, Florida

05/09/2014

Stacy Sweet was extremely helpful with locating the best truck for our needs. He took a lot of time to assist us along the way. We received our truck last week, and are very pleased with it. We think it will be the first of many more. Thanks Stacy!
K.H.
Chicago, IL

10/06/2009

Overall all aspects of customer service was very good. We dealt with April for our purchases and she went above and beyond to make sure all questions were answered and assisted in fitting our specific business needs. I highly recommend this company.

Pittsburgh, Pennsylvana

12/07/2009

It was indeed a pleasure to work with April. I would not hesitate to call on her again in the future

Denver, CO

11/14/2013

Outstanding customer serivice! Great communication skills! April Hurd was able to help me 100% with all my concerns about the product I purchased today. I couldn't be happier with my experience over all. What an amazing job, April! Thanks for all your help.
Guillermo H.
McHenry IL

11/06/2013

I would like to thank Melissa Powers for all her help, she was very professional thru the whole process of selling my food truck. She walked me thru every step from the time my truck was put on your site until the very end when it was sold. I will be letting all my friends know of your site in case they have a need for it in the future. Once again thanks to Melissa, & the best part, it was sold in less than three months!
Thank You,

Joe B.
Cape Coral, FL

Stacy did a remarkable job helping Me obtain a quality used vending machine. He told me exactly what was going to happen and ensured everything went smoothly. Thank you and I will recommend your service to other business owners.
BS
Upper Marlboro, Maryland

09/19/2014

"USEDvending.com was very easy to use and very helpful in selling my vending machine. The staff was absolutely wonderful and followed the sale through with me from beginning to end. They found the buyer and made the transaction very simple and professional. I would definitely recommend their services. Thank you for all of your kind assistance!"

Michael,
Brighton, Michigan

06/22/2011

Thanks Stacey,
After posting my cart on ebay and craigslist with no success, i ran across your web listing for selling carts and ultimately found a buyer through you guys over the other two outlets. The offer and counter was no nonsense and the deal was executed professionally.

trey weiland

01/31/2013

Melissa , everything went great we are pleased with our purchase and we thank you for making it easy for everyone

G. C.
Kane, Pennsylvania

01/23/2011

Usedvending...One Of A Kind Melissa is awesome. She did an exceptioal job. everything went very smooth with the sale of two of my vending machines. Looking forward to working with Melissa again on the sale of my five other machines.Thanks again melissa. Great Job Usedvending!!! Sandra T. Crossville, Tenn.

04/06/2011

Thanks, Melissa, for your patience and persistence when I was hard to get hold of! Appreciate it very much.
Had a very straight forward and smooth transaction! Looking forward to working with you again!

Edmonton, Canada

02/18/2014

I truly enjoyed my experience with UsedVending.com, they were steadfast and structured with the entire process. I was able to search products and talk to a great customer service representative in Ms. April. She helped me receive my products within days with a smooth trustworthy transaction at a great price!
Thanks again April
Cordially,
Harvey in MS

06/18/2011

The purchase of my concession tailer could not have been a better experience for me! Melissa was great and took care of everything for me. Great experience at Used Vending and Melissa is the BEST!!!!

Noelle, TX

02/13/2009

Wonderful Customer Service...all my questions were answered in a timely manner...she was wonderful!!.....a true asset to your Company!!! Way to Go!!

Lisa Thurman
Prudential Gary Greene
Friendswood, Texas

03/09/2011

I will continue business..
April was awesome! She so friendly taking care of a need I had. In today's world it is nice to see there are still good people out there who care. She made my day. I will continue doing business with this company because of her. Thank you April

Robert, New Jersey

04/05/2010

I would like to let everyone know how easy and helpful Melissa Powers with Used Vending has been to work with on my purchase. This was a new experience for me purchasing Vending equipment. With her help and knowledge the transaction was a breeze. I recommend them Very Highly, they are professionals at what they do and seem to have fun doing it. Anyone with manuals on Oscars wild ride contact Melissa.

Garry Emmons
Hillsborough, NC

01/10/2011

April was a great help in obtaining my first vending machine and I will continue to use used vending through her help.
David
See Hundreds more or Write your own...