PENNSYLVANIA
Pennsylvania Trailers & RVs for Sale! Buy or sell used trailers in Pennsylvania– we have used RVs, used horse trailers, used camper travel trailers, used heavy equipment trailers, used dump trailers, used livestock trailers, etc… AllUsedTrailers.com brings Pennsylvania safe, easy transactions of buying used near you!
DISPLAY OPTIONS
Item No: PA-DT-597H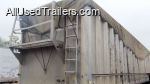 48'L x 102'W x 104'W J & J Tipper Trailer!!!
This aluminum unit is used for hauling and dumping trash and construction debris.

$33,000. Philadelphia, Pennsylvania.
Call Stacy at 601-749-5660, or click the REQUEST button below to email for more info on this trailer.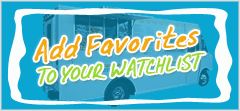 Login to Inquire Online
Call: 601-749-5660
Customer Experiences
03/12/2015

Hi Calice, I want to thank you and Used Vending for helping me sell my machines. Without you, I doubt if I'd ever be able to sell them. You were more than helpful. Every aspect of the transaction, from beginning to end, was done in a professional manner !
Thanks again,
Andy J., Shelby Township, MI

10/28/2009

Your web site was very helpful. I was able to create my own web sale ad on your site by following your clear directions. The staff at UsedVending was attentive to my needs ; and responded to my questions promptly. Thankyou for making the sale of my vending machines complete. I highly recommend your service to all in need.

Tuscon, Arizona

07/10/2015

First I would like to thank Melissa Powers. Melissa made it comfortable and walked me thru the process, I admit I was excited and nervous at the same time. As the process went and I was closer to getting my truck and I talked to the seller, I felt myself getting closer to my dreams. Finally the day I was going to get my truck Melissa checked and made sure I was safe and confident about my decision. I met with the seller and his family which were great, he showed me the truck, I was amazed everything is what i prayed it would be. We went and handled our business and now I own my food truck. #closertomydreams
Tanner Scott,
Baltimore, MD

02/02/2016

Hi Wendy, I had a really good experience, you guys provide a great service. Thanks again!
Felix Kazantsev,
Brookline, MA



07/11/2015

Hi, Melissa, I want to let you know that I am so happy with the service that you and your company give me I want to thank you for your help, thanks again.
M. Popalzai,
Springfield, VA

06/03/2016

Wendy made this process very easy. I believe God had Wendy find the perfect trailer for me to start my journey. Thank you!
Michelle Bryant,

Houston, TX

04/23/2016

After having my Food Truck listed on other list sites and having dealt with the many emails and phone calls that went nowhere, I finally decided to list my truck for sale with UsedVending.com. I am so glad I did. I got exactly what I wanted for my truck, I didn't have to haggle with anyone over price and the money was wired directly into my account within hours. Truly one of the smoothest transactions I have ever done. Jen, my rep, kept me informed and was great to work with. She helped me navigate through the transaction which was comforting when dealing with large amounts of money. Thank you,
Cambria,
Central Point, OR

08/23/2012

Wanted to drop a line to tell you that it was a pleasure dealing with 4megavending.com and Stacy. I had quite a few questions before my purchase and Stacy was informative and helpful in helping me pick out the right machine for our office. Ordering was easy and once the machine arrived it only took us @30 minutes to get it unpacked and running. Keeps the drinks colder than I expected. Thanks again for all your help Stacy. Look forward to working with you in the future.

R.M.
Baton Rouge, LA

08/30/2012

Melissa- your company made the sale of our equipment so easy. You took care of the customer and we collected our money. This is the way to go!

K.G.
Central City, Kentucky

03/02/2016

April, One again you have proved that working with you and usedvending.com is pure ease and a pleasure. You've made my small business a growing force. I will always search your site first when looking to add more machines in the future. Thanks again, and I'm sure continued business in the future. Thanks.
Lance Heutel,
DeSoto, MO

12/16/2015

Wendy, Thank you so much for your help in selling my food truck. It was an exceptional transaction, communication was spot on, your input was well received and at the end of the day I am super satisfied with how everything was handled. Thank you again and I will definitely refer you and www.usedvending.com to all of my industry friends and hope to do business again. Thank You!
Bogdan Enache,
Miramar, FL

04/21/2016

Hi April € Thank you for all your help and your follow up. It was a pleasure and a great experience working with you and your company. This was my first experience purchasing items from your company and you made my experience very comfortable and easy. Thank you for all your help.
Robert Lopez,
Rancho Viejo, TX

08/12/2015

I send all info, pics and voila.. my truck was listed with them....Now it is sold...no problems...no headaches... I gave 5 stars to this company because they are very professionals, delivery all requested services on time. I will do it again if I have to.
Sincerely,
Liliana Orozco,
Miami, FL

02/21/2011

Had a rush order and worked with April Hurd. She was very plesant to deal with and turned my order quickly. Actually gathering the data I needed for a quote that particular day. Actually won my repeat business. Keep up the good work!

Ohio

11/29/2013

Melissa Powers was awesome! The attention to details made me at ease to know that she knew her stuff. You have a tremendous asset to your company. Don't let her go! Thanks Melissa!
Greg C.
Las Vegas, NV.

12/23/2014

Hi Ms Crissy, I want to thank you and your company, UsedVending.com for making the transaction of finding and obtaining a food truck. Your system was very simple and easy. It was great to have such a major purchase go so smoothly. Thanks again for all your help, we love the truck. Hope you all have a very Merry Christmas and a happy new year. Thanks again.
Pastor Jones, The Anchor
Irving, Texas

11/21/2009

April from 4Mega Vending has been extremely helpful since the first time I talked with her. I just started my vending company and I do everything myself. April though has been so patient and helped me along the way.

I appreciate all the answers and help I get and will use 4Mega Vending in the future.

Thanks
Southgate, Michigan

06/30/2010

Melissa did all the work! What a great experience. We just sat back and waited for Melissa's call arranging the sale of our 8 machines. Great job!

Bob

07/10/2014

The sales crew at USEDvending.com have helped me sell dozens of trailers. They are top shelf, best group of sales people I have ever worked with. They cover all details and make sure everything is in place for all involved. I would trust them fully and completely to assist with any sale. Great group!
Thanks for all your help,
Stuart from Texas

01/22/2014

To Stacy of Usedvending.com:
I just want to thank you for handling the sale of my concession trolley. The end result was a happy seller and a happy buyer. It doesn't get much better than that.
The whole transaction was handled very professionally and you made this transaction experience a true pleasure.

Rich Conger, FL

01/07/2010

Thanks alot for you help, selling goes without any problems and safe.

Charlotte, NC

09/09/2014

So far, we are completely satisfied with the coin changer. Just installed last week (photo). All working well. Thank you. Yours was the best price for the type and quality we wanted. Would certainly recommend your product, and your company to others.
Greg Dabel-
Creekside Townhouses, Sebastopol CA

06/04/2012

Thank you 4Mega-Vending for making what I thought would be a long difficult process, so EASY! After I explained to Gini S. what my company was looking for-she did all the work. She made the calls and contacted several vendors that would fit my needs. They called me - all I did was decide between them. 4Mega-Vending is definatly the way to go to supply any of your vending needs. Thank you Gini-You're the best.

Cathy L.,
Seminole, FL

05/31/2011

Stacy, what can I say.You were very helpful and patient with me on my first vending route purchase. I was amazed at how smooth my transaction went. Thanks for the excellent customer service, I'm glad I chose USEDVending.

---Darlene, MA

11/25/2014

Calice, Thank you very much for Your help finding the perfect vending machine. You made the process easy and painless. The photos on the site were exactly what I was getting. I felt good that the purchase was secure and I was not being take advantage of. When I arrived to see the machine, it was in good working condition and in better shape that I thought it would be in. If I need anything else vending related, I will be sure to come to you! Thanks Again!
Tyler Diciola,
Algonquin, IL

09/09/2013

Melissa, Thank you and all involved in the transaction. I think everybody is happy. Al and his son were very professional and I hope they make lots of money with their new machines. We will recommend your team to anyone in the vending business. Best wishes.
J.R. and Julie Kohlman
TX

08/31/2015

I have nothing to say but positive things about used vending.com. Thank you Melissa for all your hard work and positivity. You made everything easy and fast. Definitely 5 *STARS* and I would recommend this to anyone. Thank you.
Matthew Hembree,
Wenatchee, WA



11/15/2010

I was truly surprised at how quick and easy it was to get the two machines I needed for my two locations. They shipped almost instantly and I had them delivered and in place weeks before I expected. Props to April, she got the job done with exceptional professionalism and expedience.

-Charlie, TX

08/20/2009

I had a very positive experience working with Melanie. She was able to answer all my questions and responded to my emails in a timely fashion. I look forward to working with her again.

Mickey
Youngstown, Ohio

10/20/2009

4 Mega Vending is a solid and responsive company. When our company was looking for a low cost solution for replacing our old soda machine I found 4 Mega Vending.

It is always a risk to buy something like this without knowing the company you are working with. I took a chance and found that they are quick acting and customer service oriented. I've worked with April Hurd since 2006 and she has always answered my questions and requests. It is a welcome relief from the revolving door of customer service representatives at other companies.

I recommend 4 Mega Vending as a safe and responsible place to do your business.

BT
Honolulu, Hawaii

08/15/2010

Can't tell you how much ive enjoyed working with all of you at used vending . April was great to work with every step of the way. Everyone looking to sell or buy should with out doubt use Used vending for their needs. Web site is great also, very easy to use and follow. Great job folks , keep it up .

James Stoops

10/07/2010

I received my best location from you guys. Connie was very personable and easy to talk to. I look forward to working with her in the future.

Thanks

10/13/2016

Just wanted to say Thank you, to Melissa at Usedvending.com for selling my mobile boutique bus. Transaction was very easy. Melissa keep me informed, was very professional & addressed my concerns quickly. I would definitely sell with Usedvending.com again!!! Thank You.
Korena Ferguson,
Dellroy, Ohio

05/09/2012

Pleasantly surprised on the process of sale, quick & effortless... Melissa was AWESOME, she took care of everything very professionally!! Thank you again Melissa.

Ryan,
Des Moines, IA

03/28/2012

We posted our trailer on 3/19, in three days we had a buyer and the transaction was complete on 3/28. Melissa is absolutely awesome!! She answered all of our questions and was always professional. Thanks for all of your help!!!

Mary,
Jasper, GA

06/19/2011

I worked with April Hurd to purchase my first Vending machine. She was professionsal and answered all of my questions. She provided copies of the manuals for my review and made sure I knew what I was getting into when I ordered the Combo 300. The system arrived on time but the key was missing. April provided a key to me the next day and we go the system working. It was a great experience for my first system and I plan to call on her when my customers want to add vending to their business.

Fairfax, VA

06/06/2016

April, Please accept my heartfelt thanks for your professional assistance throughout the sale of my vending machines. The process was easy and you made sure all the legal issues were covered. My buyer arrived as scheduled with cash in hand. Without USEDvending.com, it would have been very difficult to sell my machines. You made it easy!

Ed Mulholland| Scout Executive

BOY SCOUTS OF AMERICA
Muskingum Valley Council

02/23/2012

We are a fairly new vending company, unfortunately we had problems with people breaking into the machines. One phone call to Stacy was all it took. He totally took the time to assist in which direction to take. I did as instructed, and am totally happy with results.

Steve,
Pennsylvania

06/20/2012

Amazing experience - everything went so smoothly. Melissa did a great job with communication on what the next step and kept us very informed. Thanks.

Fran,
IL

10/10/2016

April, I want to thank you for your assistance in sell my machines. The buyer was more than thrilled with his purchase and I was as equally impressed with how smooth the transaction was processed. You were in constant contact with both parties and we could not have done it without you. Your experience and professionalism during the sell really exhibited the reason I listed with your service. Thanks again - April.
James Harmon,
Granville, OH

09/01/2015

Hi Melissa Thank you for doing a terrific job in helping me sell my kitchen trailer. You were always prompt, courteous and very easy to work with. I wish you and UsedVending.com all the best.
Ketan Parikh,
Moreno Valley, CA

10/28/2010

Mellisa Did Great Job Very Easy Deal

Russell B.
TEXAS

10/20/2009

I worked with April over several months to get everything worked out perfectly! She was amazing in every aspect. Every question we asked she had an answer for and responded very quickly!!! She went above and beyond any customer service expectations. THANKS APRIL!!!!!!!

Tomball, Texas

03/30/2011

I was able to sell three vending machines in about three months thanks to this website service and the wonderful help I received from Melissa. She was very helpful, attentive and professional. I recommend this website service as it is the only thing that worked in trying to sell my machines (I also tried Craigs list, the local newspaper and another website.) Thanks!!! Christine

CA

08/01/2012

Melissa was great. I was in the market for a coffee truck, and Melissa was very helpful and informative throughout the entire process. When its time to buy my second truck, she will be the first person I talk to.

Dylan O.,
VA

11/04/2015

Usedvending.com has now helped me twice. 4 years ago I was looking to buy a food truck, I knew very little about pretty much anything involving this business.Melissa took me by the hand and walked me thru the purchase of my knew business, after 3 successful years I was able to finally retire,so I figured who else but Usedvending to sell my food truck. Greg took over my ad and in no time at all was able to sell my truck. Thank you Used Vending what a great team you have.
Ed Stack - Madsams Food Truck
Columbia, KY

03/06/2012

I was very satisfied with the great customer service that I received. Stacy made sure that all my needs were met and allowed me to receive the machine I ordered in the time I needed it. I love the fraud protection, it may be a hassle to some, but it made my transaction feel safe. Thanks again the crew of the Ronald H. Brown loves the new machine.

Jake,
Charleston, SC

11/14/2013

Mellissa and staff were great to work with and prompt to respond to questions as we progressed through this transaction. We would recommend them to prospective clients and hope to do further business!

Barbara and Jay Buckert
WA

05/20/2016

It was a pleasure to work with April, she always kept me in the loop and never had a problem. Things went very smoothly. Thanks for the help.
Rick LoChirco
Henderson, NV

08/26/2010

Melissa,
I have no idea where I would be without you and usedvending.com! You sold 5 of my machines for me and all without any hassles.The ease of using your website was great and all 3 buyers were easy to deal with also.I would recommend you to anyone trying to sell!
Thanks so much!!
Carol,Pa.
See Hundreds more or Write your own...