PENNSYLVANIA
Pennsylvania Trailers & RVs for Sale! Buy or sell used trailers in Pennsylvania– we have used RVs, used horse trailers, used camper travel trailers, used heavy equipment trailers, used dump trailers, used livestock trailers, etc… AllUsedTrailers.com brings Pennsylvania safe, easy transactions of buying used near you!
DISPLAY OPTIONS
Item No: PA-DT-597H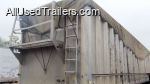 48'L x 102'W x 104'W J & J Tipper Trailer!!!
This aluminum unit is used for hauling and dumping trash and construction debris.

$33,000. Philadelphia, Pennsylvania.
Call Stacy at 601-749-5660, or click the REQUEST button below to email for more info on this trailer.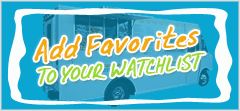 Login to Inquire Online
Call: 601-749-5660
Customer Experiences
09/25/2011

Melissa, Thanks that was a great deal. As soon as we have these machines placed, I am sure I will be in touch for other great deals. If you do come across another great deal like this one, please feel free to give me a call. Like my husband said, too great a deal to pass on.

Thanks again for thinking of me when this deal came up and I appreciate the personal attention. It was great working with you, your company was very professional and I appreciate the fast turn around.

Thanks again, Denise
Poconos, PA

06/23/2015

Melissa, Thank you for everything. You were great and got everything done when you said you would. You really made it easy. I would use you again.
Doug Martindale,
Austin, TX

10/13/2009

Melissa,

Thank you for all your attention with me, I am very glad with your excellent & value service.

Sincerely,
Benjamin Colon.
Pureto Rico

11/18/2010

April was a lifesaver! Inheriting a purchasing position; and working with another new employee in our vending department, we were both at a loss . . . April made it very easy to obtain the materials and pats we requested. THANKS!

M.Cadora
Fiscal/Acquisitions
Robinson Rancheria

03/12/2015

Calice, Having never purchased vending equipment through USEDvending.com. I must say that my first time experience was positive. The negotiation process between myself and the seller was smooth; the broker (Calice) was responsive to my questions and all issues where handled in a professional and business like manner. The document processing involved with the purchase transaction was very easy to understand and navigate. Overall, I would buy through USEDvending.com in the future.
Sincerely,
LAUNDROLUX - HAVRE DE GRACE, LLC
Stan Marshall - General Manager
Havre De Grace, MD

12/20/2016

Used Vending was terrific.They kept at it until we sold our trailer. All over the internet AND for free!
Amporn Wright,
Bismarck, North Dakota

03/25/2011

thank you for your service.Vanessa was truely great in her help and was very sweet in the way she helped.

sincerely howard swayne

09/04/2012

No Problems, I found Used Vending and the truck that fit exactly what I needed to start my Bad Ass Coffee Mobile. If it wasn't for Melissa Powers working with me and handling all the work this deal would have been a nightmare. She was a wealth of information and worked for my benefit there by saving me a lot of money! I have already told others about her and Used Vending. The only way to go!

John
Las Vegas, Nevada

01/01/2009

Thanks for all your efforts- you have been a real professional to work with and there is a good possiblity that we may make a second purchase from you within the next 90 days.

Aloha!
Jay Higgins

Hawaii

07/16/2012

Melissa at usedvending.com was spectacular !! We purchased a concession trailer and could not be more pleased with her professionalism and the quality of the new business we purchased. She was always available to answer our questions and the turn around time on return calls was very efficient. She really takes the time to ensure everything is covered for a smooth transaction.

Erika and Rob
Ontario, Canada

12/20/2010

This was a very satisfying experience for me. I had been in the market to purchase a concession trailer for six months. I had finally decided to bite the bullet and purchase a new one which was going to be over my budget. Before I committed to the new trailer I call Melissa, she remembered me from a few months before and gave me a recommendation to one of the trailers on her site. Within two days I was able to make an offer and buy my trailer. Thanks to Melissa and UsedVending.com. I will definitely use this site again for my buying and selling needs.

Reed
Loxley, AL

10/19/2009

Use this site if you want to buy or sell your vending equiptment, fast! Great customer service and easy sale procedures.

Mike
Memphis, Tennessee

08/23/2012

Wonderful wonderful!!Not only was the product delivered in 30 minutes flat, they helped move out our old machine that our past vendor has not moved. So professional and extremely exceptional service!!!

K.T.
South Bend, Indiana

06/06/2009

To whom it may concern:
I just wanted to write this letter to inform you of the wonderful service I received from Ms. April Hurd in September 2008. Her informative emails, willingness to assist, and efficiency in answering my questions made my vending machine purchase a breeze. She was there with me every step of the way, whenever I needed her, all the way up until the machine was delivered. If there is ever an employee recognition ceremony or employee of the month spot light program hosted by your company, April will definitely be a great candidate!
Again, I thank you for the wonderful service that I have received and because of Ms. Hurd's excellent customer service, Mega Vending will always be my first choice when purchasing in the future.
With many thanks,
Gloria D. Smith
Owner, SNACKTIVITY, LLC

04/11/2011

I had a great experience with this selling site, April Hurd is wonderful and is very helpful.I will defiantly be doing business with them in the future.

Illinois

12/21/2015

The process was a breeze!!! Melissa is great and Usedvending.com gets everything together for you!!!
Maria & Frank Huereque,
Ridgecrest, CA

07/16/2009

I just wanted to say THANKS! for my recent experiences I have had with your company. I am new to the vending industry, establishing myself in January 2009, and am still learning the ropes with a lot of help from April and Kara. These two ladies are huge assets to your company! I can't thank them enough for the assistance and information they have given to me.
I was contacted by Kara in March 2009 about a medium size account in my service area. After meeting with the client, it seemed like a good fit, and I informed Kara of my decision. She handled the entire transaction smoothly and without a hitch; it was a very different experience then I have had with the few locating services I have dealt with.
At that point, I contacted April about the location. She listened to specifics of the account and made a recommendation as to which machines to consider. When it turned out that the machine we had chosen (an ST3000) was a little outside of my price range, April promptly arranged financing for the equipment. Considering the recent state of the credit markets, and the short length of time I have been in business, I was relieved to say the least!
The machine was delivered with no problems and has been on location for about a month now. Everything is working great and the capacity of the unit seems a perfect fit for the account it is in. Thanks again, April and Kara, you made this the easiest account that I have!
Joshua J.
Milpitas, California

03/06/2013

Very good doing business with Amanda and Calice, when we finally got the machines priced correctly.

G.B.
Oak Lawn, IL

06/10/2014

Hi Melissa, I just wanted to send a quick note of thanks. Your help with the purchase of our food trailer was exemplary! I thank you for the continued communication through out the process most of all. After having the first trailer become unavailable, you added us to the MeFirst list which is what allowed me to get a great unit. The trailer exceeded our expectations and is exactly what we needed. I look forward to future business with you and your company, and have already been telling others about our experience. Glad I found you in my searching, it was worth the wait.
Thank you,
Kimberly Parent- CA

03/10/2014

This message is to say thank you for what you have done. You made the entire process so easy and quick. I just want to tell your bosses that you are a keeper. Fabulous job and if I ever decide to purchase another truck, I will not hesitate to give you a call. I will definitely refer your company to all of my friends. Following is a picture of what the truck looked like and what it will look like after the wrap is complete. Again thanks for everything.
Sincerely;
Chef Brian Harbert - Executive Chef / Dancing Chef Corporation
Dallas, TX

10/22/2009

I have got 2 location with the help Melane
every thing work out as expected
thank you

Vendorkay
Granada Hills, Illinois

10/26/2009

What a relief to connect easily with a knowledgeable person to walk me through my stamp machine purchase. Thank you, April, for making it so easy.

Lisa
Denver, CO

05/11/2016

April,I wanted to thank you for all your help and guidance that you gave us during this process. We are certainly new to the vending industry and you went out of your way to show us the ropes. I am excited about the opportunities that vending offers and there is no doubt that we will be calling you in the future as the business grows. Thanks again and God Bless.
Gerrad Hicks,
Helena, AL

09/09/2014

So far, we are completely satisfied with the coin changer. Just installed last week (photo). All working well. Thank you. Yours was the best price for the type and quality we wanted. Would certainly recommend your product, and your company to others.
Greg Dabel-
Creekside Townhouses, Sebastopol CA

12/10/2012

Very professional and simple...Found the site thru a google search and was happy with everything.

RT,
Orlando, FL

05/30/2011

I would like to thank 4 Mega Vending for all the assignments that have come our way in Arizona. They have been a pleasure to work with. They are very professional and dedicated. Each account has been very profitable.

Thank you!!!

Michael Alston/Debra Cancel
Empire Vending
Arizona

10/18/2010

Melissa, was very helpful in assisting us in the purchase of our "new" used concession trailer through USEDvending. Melissa was very prompt in returning emails and phone calls and negotiating the deal! Way to go Melissa!

Dennis and Linda
DLBM Inc.

02/20/2011

Thank you so much Vanessa for helping me finding a location for my vending machine. You are courteous and professional in you business ethics. This ps evident, in your timely fasion for contacting me as well as the location, sending me the paperwork, and putting me in contact with the location manager. All of which took place in such a short time. Thanks for being so organized. I will always keep on doing business with you. I will also encourage others who are interested in the vending business to consider usedvending.com. I actually already spoke to my sister about it. Furheemore, compare to other locating companies, your locating fee is very reasonable. Thank you so much Vanessa. I will never forget how much you've helped me.

E. Adrien

10/17/2012

The sale of my machine was very quick. Paperwork was explained well. M. Powers did a good job of putting buyer and seller together.

Ray D.,
Northbrook, Ill.

08/07/2015

Thank you Melissa. Had a very pleasant and professional experience. She made a quick sale with no problems. Will be back to be a buyer next.
Jeff Kenney
Bethany, OK

01/28/2011

TO ME APRIL IS 4MEGA
When I call, I ask for April, She always takes time to explain things and then follows through on what she says she will do. She is very pleasant and courteous.
April keep up the good work. You are special.

Everette Denning, Denning Vending Service
Cary, North Carolina

05/14/2018

Outstanding customer service and seamless transaction when selling my concessions trailer. Wendy provided excellent service every step of the way. In a world filled with internet scammers, UsedVending provides professional service with a real "piece of mind."

Andrew Northam,
Ft. Rucker, AL

12/30/2014

Dear Ms Melissa, I am very happy with the transition with you. It went very smoothly, U took care of things very professionally and very good attitude. I felt like I had known U for ever. I still need another trailer and I promise you it will be through U my dear friend.
Love, Ruby
Needville, TX

05/15/2016

Melissa, I would like you to know, how pleased I was working with Usedvending.com, buying my food trailer. It went very smooth and I was able to find exactly what I needed on a tight budget. You and your associates where prompt getting back to me, and I'm ready to take on the Food Truck world now. Thanks so much,
Jason Mihalik Casaculinarian LLC
Casaculinarian.com
East Stroudsburg, PA

02/27/2014

Good Morning Stacy, I would like to tell how pleased I am with the way everything went with the purchase I made through Usedvending.com . Connie was awesome and even threw in a few items I could use in starting up my new food truck business. I would also like to thank you Stacy, you were very cordial and professional through the whole transaction.I would recommend your company without hesitation...
Rick,
Skandia, MI

11/09/2010

Melissa was so helpful and very professional. SHe did everything she could to sell our unit. When it sold the transaction went very smoothly. Thanks, Melissa and Used Vending!

Cindy S.

10/06/2016

Dear Bradley, Thank you again for all your help in finding and purchasing our new hot dog truck. We are in the midst of the paperwork and licensing portion of starting our business. Everyone who has seen the truck loves it and is amazed at how quickly and easily we found it and got it here (especially when they learn it came from Alabama!) I would recommend your company, and particularly you as a representative to anyone who was interested in purchasing vending equipment.

Best wishes,
Michael and Dianne Vara
Stamford, CT

12/01/2016

Frankly, it was all very favorable! Follow up on your behalf was on point. I would use your group or recommend your group to anyone. One more thing… our original rep left the company midstream in this search/transaction. When I discovered that, I was concerned that we would have been left by the wayside. Honestly, I have seen it before. I was surprised that almost the next day, I received your call and you identified yourself as the new point man. A job well done. I did not feel left out.

Thank You for this opportunity,
Larry L.
Mounds View, Minnesota

04/02/2015

Hi Calice. My experience with USEDvending was productive and efficient. Within a week of the notification the deal was "done" and the paperwork was signed I met with the buyer and finalized the deal. Two days later he had his machines and was pleased with his purchase.
Cathy Parsons - Healthy Snacks 4 You :-)
Elkton, MD

06/26/2014

Hello, my name is Tasha Crafton. I really would like to thank Usedvending and Mr. Sweet for making my experience a great one. This is my first time and first vending I purchased; I was a little skeptical at first - after talking with Mr. Sweet for a few days ease my fear. Everything was done in decency in order. I thank you very much, I planned using this company in the future to purchase my first vending truck. Thank you again, Usedvending.
Tasha,
Smyrna, Delaware

03/08/2012

My husband and I have just started in the vending business and we needed some dollar bill changers. Stacy Sweet was our sales contact. Not only did he have good prices but also gave us beginners some valid advice. Thanks Stacy.

Joanie,
Virginia

08/05/2014

We were very pleased with the ease of listing our equipment and the incredible customer service we received during the process. Communication is everything in making a business transaction and they were great. We highly recommend using UsedVending.com to buy or sell your equipment.
P. Brill
League City, Texas

06/30/2011

I was so pleased with how smooth and fast everything went with me selling my mobile kitchen, Melissa was so helpful, thanx hun!! Now I'm in the process of purchasing a cart, and Stacey is great too... I will refer everyone I know looking for any vending, so far it's better than Ebay! Thanks usedvending!!!(Melissa & Stacey)

Laurel, MS

10/01/2012

It was a pleasure working with Gini to find a vendor for our location. She made it a point to continuously follow up and ensure we received the best possible service. Gini's pleasant manner and professionalism is very much appreciated.

P.B.
Terrell, TX

05/17/2016

I am writing this to compliment Used Vending for selling my gumball machines. Someone from Romania purchased them so I was highly skeptical. April's service and quick responses instilled confidence in me to try this internationally . Everything worked out and I was pleasantly surprised.
David baker,
Phoenix, AZ

05/20/2015

I will tell everyone I know that this company is amazing!!! So helpful and very organized!! I am so happy with my purchase! Thanks Melissa you ROCK.
Lisa Rhodes,
Canyon, TX


02/23/2012

Thanks!! I appreciate Stacy Sweet's help in negotiating the sale of my machines ... he made it quick and simple. Great site, great service.

Charles,
Mobile, Alabama

12/02/2016

Jennifer I just wanted to let you know how fortunate Used Vending is to have a member of their team as professional as you! Your extra effort made our transaction easy! It was a pleasure working with you!! Thank you so much!!
Aaron Lerner,
Minneapolis, MN

03/23/2018

A very easy transaction that happened quickly.This was my second time using UsedVending.com and their staff make the whole process quick and easy.Thanks Grey!
Ben,
Charlotte, NC

06/29/2009

Hi,

I just wanted to drop a note about my experience with your company (4 mega vending .com). I run a dormitory at a college preparatory school and we have for years been thinking about whether we should take the leap and purchase machines for our dorms rather than having an outside service providing full service snacking. The concern was where we could find a company that could supply the machines we needed and the extra support we needed as people new to the vending process. After scouring the internet we stumbled into this site and decided to call. April, our sales rep, was thoughtfully unassuming and helpful throughout the process. When we asked ridiculous amounts of questions she happily answered them and patiently walked us through the selection process taking into consideration our population size, budget and dimension constraints while also keeping in mind our goals for providing nutritional options for our students. After we made our machine selection the order arrived just as we had discussed (on the day and time they were scheduled) and there were no surprises. After the sale, when I had some additional questions and when most companies no longer care, April was courteous and helpful once again. April has demonstrated that at least one company truly knows how to make vending easy.

Thanks,
Stephen Moyer
George School
Newtown, Pa.
See 1600+ more or Write your own...