PENNSYLVANIA
Pennsylvania Trailers & RVs for Sale! Buy or sell used trailers in Pennsylvania– we have used RVs, used horse trailers, used camper travel trailers, used heavy equipment trailers, used dump trailers, used livestock trailers, etc… AllUsedTrailers.com brings Pennsylvania safe, easy transactions of buying used near you!
DISPLAY OPTIONS
Item No: PA-DT-597H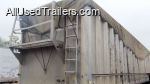 48'L x 102'W x 104'W J & J Tipper Trailer!!!
This aluminum unit is used for hauling and dumping trash and construction debris.

$33,000. Philadelphia, Pennsylvania.
Call Stacy at 601-749-5660, or click the REQUEST button below to email for more info on this trailer.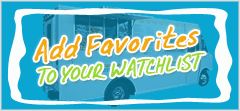 Login to Inquire Online
Call: 601-749-5660
Customer Experiences
12/29/2011

I'm an independent owner of a vending service company (WMJ LLC). The demand for quality equipment and service is paramount in my business. Stacy Sweet at 4-MEGA Vending provided me with quality service and equipment; a job well done. I have refered Stacy and 4-MEGA Vending to my friends.

Bowie, MD

02/06/2011

April is the customer representative that all companies wish they had on their staff. I could not ask for a more professional and courteous agent. Definitely could not have sold the machine without her help.

Brad L.
Elmsford NY

10/25/2009

I am not in the vending industry so I didn't know a lot about the product. I had looked at many machines, both new and used, which only added more to the confusion about what to do. Somehow I found April Hurd and she took care of everything. She was very informative and helpful and her follow up was great. I ended buying a new machine and it has been great.

Thank you very much.

Mark Winkler
Huntersville, NC

07/08/2015

Calice did a wonderful job with my Smoothie Cart Sale. She was always responded in a timely manner and worked through the entire sale with me. I ran into some complications with the seller but Calice had my back and made sure that the sale was conducted in a professional, safe, and fair manner. I would highly recommend her and Used Vending.

Mustafa Malik,
San Diego, CA

08/14/2015

Greg, I can't thank you & USEDVending.com enough. Closing my business was tough; tougher was the thought of how long it'd take to sell my 26 € Food Trailer in the dead of Summer. But in just 1 week from when we listed you had a buyer, & 24 hours later they were driving away with the trailer! Hallelujah! Thank you Greg, what a relief your company has brought to me & my family.
Soli Deo Gloria,
Dan Gallo, Owner Boom Town Food Services, LLC
Grenwich, CT

Hi - Just wanted to say Gini Sweet helped me at just the right time; i had lost a couple of vending accounts i had, and was losing money, when i received an e-mail from Gini telling me she had a location for me. I went and spoke with the contact person and within 3 days i am delivering a machine to a new account. Thank You Gini! I appreciate it very much.

Mike Smith, MSVending
Rhode Island

09/13/2011

The process was easy and April did a great job of facilitating the deal. My buyer was nearby and the even the process of delivering the machines was much less of a hassle than I could have imagined.

Thanks again for your assistance,

Darrell P,
TX

12/20/2010

April with mega vending was very helpful in helping us select and order our vending machine for our new office. Upon receiving our machine April has been very helpful with our follow up questions and getting our questions directed to the right people. We are extremely pleased with the machine and the customer service we have received from mega vending and April specifically.

N. Turner with Edcor

08/26/2012

Calice, Everything was perfect! I tried selling these many times on eBay with no results. it only took you two weeks to get me a buyer.....phenomenal!

Gianni,
Hicksville, NY

08/26/2009

My experience with Used Vending.com was extremely good. The information
given on the vehicle was accurate and supported with documentation from
the seller. Both the seller and Used Vending.com answered all of my
questions and exceeded my expectations for a smooth purchase and
transfer process. The seller and Used Vending.com were there after the
sell to make sure everything went well and to ask if I had any
additional questions.
I would highly recommend them.
Regards,
LZ
Stephenville, Texas

04/21/2016

Hi Wendy,
Well, I have to admit, I wasn't overly optimistic when I placed my ad with UsedVending.com. Although I had seen many trucks and trailers listed as "sold", I just thought; "How many people really buy from a website "? But the terms and conditions, and easy-to-navigate website made it impossible for me to pass up.

I must say, it was an excellent experience from start to finish, with solid, friendly communication. Thank you for selling my truck! I will highly recommend (to anyone) for you folks to help with buying, or selling, their next truck, trailer, and/or equipment.

Thank you Wendy, and everyone at usedvending.com!

Regards,

Aldo Panera

06/12/2013

We had excellent service from Stacy Sweet who made the sale work. On previous attempts to sell last year the sale would always fall apart for one reason or another, but Stacy knew how to get it done despite some email problems.
MRH,
Rockville, MD

10/07/2010

Had a great experience with Mega Vending!!! We got our soda and snack machine within 1 week at our school. I would definitely suggest using Mega Vending, the customer service was amazing. Connie Jordan was a great help.

Thanks Mega Vending

11/07/2011

This is a great place to sell your equipment. Melissa was very cordial, to the point, and did a good job to find a buyer for the concession trailer. Thanks Melissa.

Deloris B., Mississippi

06/15/2009

With Melissa's help, the sale of my Antares Vending Machines have been handled in a simple, and professional manner.
Used Vending is an excellent alternative to selling vending equipment in newspapers or vending magazines

Jim
Madison Wisconsin

11/05/2008

Hi April,
Long time past since we sold through your help our vending machine.

Thanks again, you did a fine job.

David Bromberger
Florida

08/01/2011

I worked with Stacy at 4VendingTips.com and he was extremely helpful and followed up with me every step of the way! I got set up with my new vending company quickly and easily! Thanks for all your help Stacy, I will definitely recommend your services to anyone that I hear is looking for a vending service.

Thanks again!
Karla
OH

08/25/2012

This was the first time I purchased vending machines long distance, using a third party. The experience was smooth and seamless. I appreciate the help that Calice gave us in allowing this purchase to happen.

Thanks Calice! Yochum Vending
Pittsburgh, PA

09/28/2009

I was impressed by your representative (April) and the customer service she provided us. Not many companies like this left around the country. Better to hear it from the boots on the ground rather than from some far away place or recorded info.

Brian
Lindsay, California

10/25/2009

We have ordered several machines through mega vending. I would recommend this company to anyone. Accurate orders, fast shipping, very nice customer service. I haven't had the first problem. I will continue ordering through mega vending. Thank You April for your services.

Brandon
Big South Wholesale Of VA

01/25/2012

Hi Melissa,
We are scheduled to move the machines today. It has been a real pleasure working with you. You are always bright and cheerful on the phone and energetic in pursuing a sale. I will let you know if I have further need of your excellent service.

Robin
San Juan, CA

11/13/2015

Went great, Frank was great. Thought if send a pic this is my 15 year old daughter, she's the one going into the "vending biz":). It's in the common area of my office building. We had the best time the last couple days setting it up. Take care.
Monte H.
Tulsa, OK

05/21/2000

I contacted Eric Normand through his webpage several months ago in regards to some vending machines that I had for sell. His service provided another way to sell my vending machines other than posting classified ads. His service directly reached potential buyers and saved me money. I got a fair price for my vending machines and was able to sell them in a reasonable time. He kept in contact with me the whole time we worked together and I felt reassured that his efforts were true to helping me sell my machines.
Thanks,
Jason Aycock

07/13/2010

USEDvending did a great job at selling our trailer; Cheryl and Melissa are wonderful to work with and if I have a future need, I'll go right back to sell or buy with them again! Thanks girls for all you did for us!

EA and Donna Click
Abilene, TX

10/07/2014

It was great having my equipment advertised through your company. It sold fast and easy. I'm going to let others know about how great ya'll are.

Lauri Day,
Columbia, TN

12/09/2010

Thank you for all of your help in obtaining our two machines last month. You made it very easy and the transaction went smoothly. We appreciate your patience in helping us get this done. If we need more machines, you will be the first one we call.........you made things so much easier than we thought possible!!

Darwin,
MO

06/18/2013

Sold our unit shortly after being posted. Christina was not only professional but a joy to work with! Thanks again!!
Judy M.
Lauderhill, FL

06/18/2012

Buying through this group was simple and informative. Calice took care of all my questions and the machine we purchased was exactly as the seller described. Thanks to everyone involved!

Brian,
Bowmanville, Ontario

12/11/2015

We purchased a food trailer from UsedVending and Jennifer Melerine. She was great to work with as well as your web site. We located the trailer that we were interested in and she did everything she could to get us this trailer. She even contacted the seller who had the trailer to save it for us as we were working on getting a check cut to purchase it. Jennifer followed up with the seller and myself to make sure that the trailer pickup went well. Your partner was a great experience as well. They made us feel at home from the moment we got there to the time we left. All in all it was a great experience. If we need a trailer in the future we will use both of these companies again.

Andrew Hamilton | Senior Director of Food and Beverage | Choctaw Casinos
Durant, OK

09/04/2009

April,

I just want to thank you for guiding me in this new adventure.

I will recommend 4Mega Vending to any vendor. They walk you through all the information you need to know to get familiar with the vending machines; from your first call, up to sales, customer service and technical support, they will answer all your questions and will give you peace in mind. I had a freight damaged machine when it was delivered, but they took care of it right away. Thanks again for your great service.

Houston, Texas

09/11/2010

Forget E-Bay, Whatshisname's list and all the rest, and dispense with the spammers, fruitcakes, and lookylou's! Don't let Melissa Power's sweet smile fool you - The woman is a pit bull when it comes to selling your merchandise!

John C. Sumter

I will like thank Melissa with usevending.com for her great professionalism, promptness, and politeness. (the 3 P's!). My purchase of the VM251/1515 Mechanical Snack & Soda Combo w/ Bill Changer was flawless because of her great feed back and pleasant attitude. The seller was also very polite. I look forward to doing more business with her in the future, Thanks!

Dave.D
Norfolk, VA

06/03/2014

Usedvending.com was the easiest and best way to sell your equipment. I will be using you again! Thank you for your help.
Eric, Arkansas

03/04/2012

I was very satisfied with the service, Melissa powers was very helpful, the whole deal was quick and easy and we had our machine in the office in 2 days, thanks!

Terry, B
Baltimore, MD

03/26/2016

UsedVending.com helped us sell our unit a second time around. We sold it last year and then the buyers needed to re-sell it this year and UsedVending stepped up to the plate and made it happen! Thanks!
Greg Fisher
North Fort Myers, FL

02/02/2011

I was so impressed with the customer service over at 4megavending.com and give a big thanks to April Hurd who helped make my purchase of a vending machine super easy. April was always accessible whenever I had a question and assisted me with everything from getting rid of my old machine to the deliver of my new machine. I can't thank her enough for her superior customer service and help. I'll definitely be contacting April again when it is time to buy another machine!

Thanks again!
Jeff B

11/20/2011

I am very pleased with Melissa Power's successful handling of vending machine sales for me and am continuing to work with her to sell the rest of my equipment. She was instrumental in negotiating a price which expedited my sale.

Sincerely,
Buz Rummel

11/13/2014

Thank you so much for assistance in getting us a drink vending machine. Your assistance, along the technical assistance received, was very beneficial and allowed for a smooth process in ordering and receiving our machine. Thanks again for all of your help and Prince George County will keep you mind should we have future vending needs.
Leigh Primmer,
Prince George County, VA



08/12/2012

I am very happy with the service Gini gave me, as she was upfront and asked me to provide some basic information. In a few days I was able to have a vendor come out and view my Office. I had tried on my own to get a machine out here, but had no luck. The efficiency in matching and doing all the leg work is impressive. I will refer many others to your site. Thank you.

T. M.
Milpitas, California.

01/19/2011

Thanks Melissa, your assistance in quickly and accurately listing my machine and identifying a qualified buyer helped my transaction go very smoothly. Your company is truly one of kind!

Darryl RR,LLC
Gaithersburg, MD

08/03/2015

The Used Vending team was awesome to work with. Their communication and updates throughout the process was exceptional. They paired me up with a buyer all the way across the country and the transaction went very smooth. I would advise anyone looking to buy or sell a unit to consider using them. It was too easy and I walked away from the deal with my asking price. Thanks Used Vending.. Cheers!
Nathan Thomas,
Dallas, TX

10/20/2009

Melanie Lee helped me find a vending company in my area. She responded quickly and I received several phone calls and emails within the first couple of hours.
I really didn't have to do anything but pick a company.
Very fast, easy and reliable!!

Chatsworth, California

10/14/2009

I have been in the vending business for the past 22 years. I have seen a lot of bad locators who promise the world and deliver less than rocks!! We have taken several leads from 4Mega Vending with April, Kara, & Mel. I can truthfully say that all the leads that we have taken have been good for us. In addition, to lead acquisition, we have also purchased several machines through their site. All of which are in service today. So I would do them an injustice to not recommed them to anyone. They have proven themselves to me and I look forward to a more prosperous year in sales and growth!

Demetrius Williams
21st Century Vending
Fontana, CA

03/12/2015

"After no success on Craigslist, I decided to try listing an item with UsedVending.com. A few months went by and I forgot about the ad, but the machine sold for the full asking price. Transaction was seemless and the staff handled the all communications with the buyer. Will definitely use these guys again, great experience."
Jordan S.
Unionville, PA

Thank you for helping me find the Great Deal I received by going to your web site. I was surprised to find that I could get machines in such great shape at such an extremely low price! The final cost came in even lower that we had first discussed due to your hard work on keeping the shipping cost down. The service I received was second to none. My machines are all placed and are operating just like new.
Thank you again and God Bless.
Ricky

10/09/2014

I want to say thank you to usedvending.com. They were very helpful in the selling of my vending machines. It's organized very professionally.
Omar Williams,
Raleigh, North Carolina



09/18/2015

My experience using USEDvending.com was a very good one. Melissa worked with me on a couple of different units until I purchased the one I thought would fit my need. Melissa is very good with updates and communications. I would use the company again.
John Patterson,
Martinsville, VA

09/20/2011

April did a great job from start to finish, everything went according to plan and there were no surprises. I bought 2 machines in August and decided to buy 2 more after the we realized the need and there was only one place i thought to call. Great job.

C Pollard,
Texas

03/10/2014

I am so pleased I chose to work with USEDvending.com to buy my new food truck. Melissa was a tremendous help, and made me feel like I had a partner in my search for a new vehicle, not just a sales rep looking to close a deal ASAP. I would recommend usedvending to anyone who wants to buy or sell. They were thorough, efficient and responsive.
L.S.
Virginia Beach, VA

07/23/2015

Our experience selling our food truck on USEDvending website was great! It allowed us to expose our food truck to new markets easily. The selling process was also painless and great.
Patee Green,
Gainesville, FL
See Hundreds more or Write your own...