PENNSYLVANIA
Pennsylvania Trailers & RVs for Sale! Buy or sell used trailers in Pennsylvania– we have used RVs, used horse trailers, used camper travel trailers, used heavy equipment trailers, used dump trailers, used livestock trailers, etc… AllUsedTrailers.com brings Pennsylvania safe, easy transactions of buying used near you!
DISPLAY OPTIONS
Item No: PA-DT-597H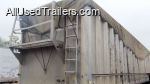 48'L x 102'W x 104'W J & J Tipper Trailer!!!
This aluminum unit is used for hauling and dumping trash and construction debris.

$33,000. Philadelphia, Pennsylvania.
Call Stacy at 601-749-5660, or click the REQUEST button below to email for more info on this trailer.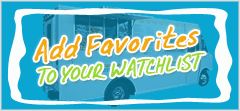 Login to Inquire Online
Call: 601-749-5660
Customer Experiences
12/08/2011

I contacted Melissa at extension 11 to look for vending machines, and the work she did for me was very good. The machines were just like she said and everything went as planned. Very happy with purchase.

Claud,
Big Spring, TX

Melissa, Thanks! The Truck is working great for our needs. You made it happen on our timetable!
Tom Gordon,
Transportation Coordinator, 20th Century Fox
Los Angeles, CA

10/13/2009

Melissa,

Thank you for all your attention with me, I am very glad with your excellent & value service.

Sincerely,
Benjamin Colon.
Pureto Rico

03/28/2010

Thank you for all of your help. I am just starting my company and so far you have provided more info than others.I look forward to working with you in the future.



Chris

04/11/2014

USEDvending is GREAT! They sold my Food Truck in less than a week! They were SUPER friendly, SUPER easy, SUPER helpful, & SUPER to work with!
W.P.
Kyle, TX

05/28/2014

Tina was extremely helpful throughout the entire process and the seller and I were able to come to a reasonable and mutually beneficially agreement. I would definintely recommend using UsedVending to anyone who is considering purchasing used concession equipment. Thank you Used Vending for all of your help and for my new (used) trailer.
S. Morris,
El Paso, TX

Hello Julie, I just received the shipment. That was fast! I really appreciate your help and I'm very impressed how fast you filled and shipped my order. I'll be ordering 20-25 more machines in the next two or three months. I'll definitely be in touch when the time comes.
Thanks again, Randy P.

01/28/2010

Just starting in the Bulk Vending Business. Melissia was great.Answered all questions and made all of it a very seamless process.

Thanks Again

Dale D.

06/03/2012

UsedVending found a buyer for our 10 vending machines and we were very satisfied with the service provided. They gave us good advice throughout the process, and once they found a buyer, they worked with both buyer and seller to finalize a deal. Thank you especially to Calice for her professionalism and good disposition.

AR
McLean, VA

10/22/2009

I have got 2 location with the help Melane
every thing work out as expected
thank you

Vendorkay
Granada Hills, Illinois

10/09/2010

Hi Connie,
Just a quick note and thank you for your professionalism and ease in doing business with your company!!

Arizona

03/06/2012

I was very satisfied with the great customer service that I received. Stacy made sure that all my needs were met and allowed me to receive the machine I ordered in the time I needed it. I love the fraud protection, it may be a hassle to some, but it made my transaction feel safe. Thanks again the crew of the Ronald H. Brown loves the new machine.

Jake,
Charleston, SC

10/06/2009

I recently placed an order for coffee and when it arrived I realized I had ordered decaf instead of regular. Melanie was very helpful in expediting an exchange for the correct item. I have been purchasing all of my coffee and tea from Coffeeasap for a couple of years and have been extremely pleased with the service - especially the fast shipping!

-anonymous

02/27/2014

Good Morning Stacy, I would like to tell how pleased I am with the way everything went with the purchase I made through Usedvending.com . Connie was awesome and even threw in a few items I could use in starting up my new food truck business. I would also like to thank you Stacy, you were very cordial and professional through the whole transaction.I would recommend your company without hesitation...
Rick,
Skandia, MI

02/14/2011

Melissa was great to work with. The sale was handled very professionally.

Thank you



TX

05/13/2013

Cristina provided the kind of customer care that makes you want to write a review! That should say it all but I'll say more anyway - She was with me through every step of the process and always returned my messages promptly and thoroughly and was always ready with advice and encouragement. I imagine that if I had to do this by myself I would have had to deal with a number of crazy offers. Because I used this service, I only had to deal with one serious one. I highly recommend her as a broker and this service in general.
C.P.
Weare, NH

10/29/2009

I had some used vending machines I had been trying to sell for a couple of years.

Melissa did a great job not only finding a buyer, but facilitating the whole transaction.

When I ran into a big problem at the time of the sale, Melissa took care of it for me immediately.

I had a great experience with Melissa and UsedVending.com and I would encourage anyone to give them a try.

Sincerely,

Karl Hummel
Live Oak, Texas

11/02/2009

We purchased a Soda Machine. The whole transaction was a blast. The sales rep was very professional and friendly. She patiently answered all our questions and helped us with our modification requests. We recieved the machine as promised and the deliverly guys were nice also.

Astoria, New York

11/06/2013

My experience with Mega vending can be summed up in one word, AMAZING! From the time that I entered my information into their system, I was immediately taken care of. April was so attentive to the needs we required, incredibly understanding, and efficient in executing a perfect fit for our company. We had a very smooth and easy experience and we will definitely refer them in the future.

J. Ortiz
New Jersey

01/31/2011

April has been a great deal of help in purchasing our first vending machines. She was there from beginning to end. We received the machines today and we are very impressed with the way they look.
Thanks April for your help!
John P

09/29/2010

April and 4mega vending have provided me with quality equipment and great service. All questions are answered timely and professionally and April is great to work with. Thanks!

Rob
Tots' Landing Learning Centers, LLC

02/23/2011

April is a terrific person. She has, I think, really gone out of her way to help me sell some of my vending machines. She has been very helpful in understanding and following through with some of my most difficult time. She has often very courteous and has made suggestions to help me sell my my machines. I think she well serves her employer as well as her customers. It has always been a true pleasure to work with her.

Gil Gamboa,
Baldwin Park, CA.

10/26/2011

I had my truck on Craigslist, local papers and autotrader for weeks with no action. I then put my truck on usedvending and sold it in a couple weeks. Melissa contacted me and she was off to the races i.e first contact, great turn around time on calls and timely paperwork. This was a seamless and timely sale. Melissa was great to work with and knew her stuff. Thanks again.

James A Benoit, CT

12/10/2012

Very professional and simple...Found the site thru a google search and was happy with everything.

RT,
Orlando, FL

10/09/2013

Calice was a great help and stayed on top of negotiations. She kept in contact periodically and advised us. We highly recommend her!
L.I.
Deland, FL

12/07/2009

April is the best,
We have been trying to purchase a vending machine for several months, April has worked with us through the process. I always look forward to our conversatons on the phone, April never had a harsh word to say, even on the days I called her three and four times about the same thing. Our machine is operating beyond our expectations. We are looking at getting a much larger machine in the near future through 4Mega Vending.
Thank again for everything and Stay Blessed.

Maurice
Lawton, Oklahoma

11/04/2014

I am very happy with the service I received form usedvending.com. Melissa worked diligently to find me the right buyer. The transaction went smoothly and without any hiccups. I would recommend their service to anyone looking to sell their mobile food carts, they have really helped me tremendously & I am very thankful.
Al S.
All Star Hot Dogs, Inc.
Boca Raton, FL

09/26/2014

Hi Calice, Just a few words on my experience with Used Vending. I have been very happy using Used Vending. I have been in the vending business for 1 year and am trying to grow my company. Buying the vending machines from your site has helped me grow from 5 machines to 16 in no time at all. Calice has been a great help getting my bids to the right people and getting back to me. The deposit went smoothly every time. I picked up 10 machines yesterday and the couple was from Hastings NE. I live in Omaha and had to hire a truck and coordinate with the couple from Hastings a pick up time for both of us. There was never I a time where I felt uncomfortable and things from Calice were upfront. Thanks for saving me lots of money on machines and helping grow my business in a short time. I will definitely be using your site in the future.
Thanks,
Cathy Burdis
CBvendingomaha.com
Omaha, Nebraska

08/28/2014

Hi Calice! Thank you so much for making my experience with Usedvending.com so hassle free and stress free! I loved that I only got called when there was a serious buyer and how quick you got all my paperwork to me for the sale. The transaction was incredibly smooth and easy thank you again for all your help I couldn't be happier with your services.
Pilar L.
Valencia, CA

11/28/2013

Thanks Mellissa, everything was as represented. The deal was so easy, I will not hesitate to call you again.
B.C.
Bloomington, IN



02/07/2012

Melissa, All I can say is WOW. You did a great job selling our concession trailer. You made the transaction very smooth. You are a true professional....I would recommend Usedvending.com and Melissa Powers to any one needing to sell a concession trailer.. In my opinion you are the best in the business!!!! Thanks, for the hard work!!

Irby Gilder Cataula, GA

10/22/2009

The team that run the company are real helpfull and super friendly. Doing business with them is always a pleasent experience. Try them You won't be sorry
Sam Elborno
school House Vending Inc2158737305
Hammonton, New Jersey

02/02/2012

Melissa was absolutely wonderful to work with! We had a few challenges getting our unit sold but she never gave up! She was very thorough and worked hard to get the price we wanted.

Thanks again UsedVending - you're great! :)
Martha, Colorado

This was a most seamless experience I have encountered. Melissa contacted me first to inform me of a local buyer and helped walk me through the process including handling all the negotions and paperwork. I was Extremly statisfied with the website and my contact point Melissa at the company. This was a 10 plus experience.

J.M.
Jacksonville, Florida.

dear usedvending.com, i just wanted to let you know how much i appreciate your excellent
service. i have already bought 10 vending machines from your website on 3 separate occasions, from 3 different sellers. mellissa and kara are absolutely a dream to work with! customer service at its finest. the website is clean, efficient, and organized well. this week i received a call from kara, who offered me a vending location with 80 employees!! your company is a real "keeper." i look forward to many years of a mutually prosperous relationship, and i wish you all the best of luck and success. thank you again for helping me grow my business.
yours truly, alex landy,
happy vend llc, brooklyn, n.y.

01/26/2011

My initial order for three machines was a positive experience. Melissa handled the order from launch to completion and there were no disappointments. Particularly noteworthy, Melissa was constantly providing order status updates and arranged for my personal pick-up at the distributor. It was a "refreshing experience" to witness customer service at this level. Cudo's to Melissa!

I certainly recommend Melissa to others interested in buying new or used equipment.

Pat S.

08/25/2012

This was the first time I purchased vending machines long distance, using a third party. The experience was smooth and seamless. I appreciate the help that Calice gave us in allowing this purchase to happen.

Thanks Calice! Yochum Vending
Pittsburgh, PA

02/07/2012

Tara is amazing! She answered her phone almost all the time (or got right back to me if she was on another call). Tara answered my e-mails very quickly, so between those and the phone calls, I felt like I had a personal rep helping me with my research and eventual transaction! Tara provides extremely fast and friendly service, and I will use her again without hesitation. Thanks, Tara! You rock.

Rob,
Texas

07/25/2010

Vannesa, This is the transfer of goods. Sale is complete and I thank you for such prompt service and attention to detail. It was a very pleasant and refreshing experience. I will recommend you to anyone that I know that needs to sell or purchase you products.

Jeff

10/09/2012

Hello Melissa, I know it's a bit late but I wanted to say Thank YOU !!! for all the work you did for us on the last transaction. The machines are in great condition and working great. Excellent buy!!! Thanks Again!!!

C. Velez
Jacksonville, FL

03/19/2012

To whom it may concern: Thank you for allowing me to give this testimony. A couple of years ago we put our first concession trailer on your site. Withing a few weeks it was sold. The transaction with the men from New York went without a hitch. During this time I was on the phone with Melissa constantly as I had never done this before. To my delight she was always calm and even a huge encouragement as she would help dismiss my fears of something going wrong. We bought our first trailer after this and soon found out it was too big for most fairs and decided to sell within six weeks of receiving it. Once again Usedvending did a wonderful job as it sold within days of being on your site.

Thank you Melissa once again for your professional attitude and advice. We then bought our second trailer and while waiting for it to arrive I did a homemade quickover with a gooseneck trailer that i already used for other opportunities. Once the new trailer arrived we decided to sell this one as we didn't need it. For the third time we went with you and once again it sold withing a few weeks. Awesome!! Just recently my wife and i decided to let go of the other mobile kitchen. We loved it but with us being a ministry we saw that it was very easy to get offtrack from our primary calling to minister the gospel. This unit sold once again very quickly and as a result, we are now back on track. But what I really want to say is that I wish that we could find people with the caliber of Melissa. Our ministry would be further ahead. Thank you Melissa very much. It has been a huge delight working with you.

Sincerely, Joseph and CJ Kyser
Georgia

03/30/2011

April Hurd was very prompt, helpful, and really cares about you as a customer. Excellent follow up.

WI

12/13/2010

I dont have words to describe how professional and efficient Melissa was. Her Costumer Service was amazing. Melissa you made the process very easy and the most important thing everybody was happy with the transaction. Thanks Again.

Lina,

FL

09/04/2012

No Problems, I found Used Vending and the truck that fit exactly what I needed to start my Bad Ass Coffee Mobile. If it wasn't for Melissa Powers working with me and handling all the work this deal would have been a nightmare. She was a wealth of information and worked for my benefit there by saving me a lot of money! I have already told others about her and Used Vending. The only way to go!

John
Las Vegas, Nevada

02/28/2010

April was wonderful to work with. She kept us up to date on the progress of our machines the entire time. We are very pleased with the product that we recieved also...Very good quality machines for the price. Thanks April for all your help!

06/18/2013

I was very impressed by my dealings with usedvending.com in general, and with Cristina in particular. She was a total pleasure to communicate with, and always had a cheery, positive attitude. Thanks so much for making the selling of my concession trailer such a quick, easy, and enjoyable experience!

T. W.
Bloomington, IN




05/16/2013

The website was user friendly. Easy questions to answer. Received phone call right away. New vendor came out Tueday, 5/14 and installed a machine for us. Very friendly, courteous, and I feel will give us great customer service. Thank you for all your help. The staff are ecstatic to have a working machine!!!

Jnaie Kellett, Executive Director
Oregon

02/06/2011

I really appreciate all you have done for me in setting up this transaction. Your whole staff was very knowledgeable and professional from the beginning. Thanks again for all of your help.

St. Petersburg, FL

Melissa I can't thank you enough for finally getting the machines out of my living room. It's amazing - I can now actually walk right up to the dining window and look out. - Wow. I appreciate the time and effort that went into your accomplishment and its greatly appreciated. Thanks a bunch. It was also a pleasure working with you. The couple that bought the machines was absolutely adorable. Ciao, BJ

Culver City, California

05/29/2014

April was very helpful with us, with our decision to purchase a vending machine, starting with the type of machine and the price of the machine. I really do thank her for her feedback and help with locating a vending machine that fits our need. Thanks April.

C&J Mallet, MS
See Hundreds more or Write your own...