PENNSYLVANIA
Pennsylvania Trailers & RVs for Sale! Buy or sell used trailers in Pennsylvania– we have used RVs, used horse trailers, used camper travel trailers, used heavy equipment trailers, used dump trailers, used livestock trailers, etc… AllUsedTrailers.com brings Pennsylvania safe, easy transactions of buying used near you!
DISPLAY OPTIONS
Item No: PA-DT-597H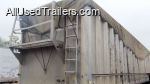 48'L x 102'W x 104'W J & J Tipper Trailer!!!
This aluminum unit is used for hauling and dumping trash and construction debris.

$33,000. Philadelphia, Pennsylvania.
Call Stacy at 601-749-5660, or click the REQUEST button below to email for more info on this trailer.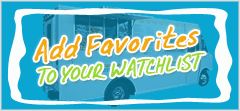 Login to Inquire Online
Call: 601-749-5660
Customer Experiences
11/27/2009

As always, our experience with UsedVending was exceptional. With Melissa's help, we sold our machine at a price that was right for us. It was quick and easy.
THANKS Melissa!

Ken R
Dallas, Texas

03/22/2016

Hi Melissa - Thanks so much for helping us get our Food Truck sold! The way you worked with the buyer, the buyer's bank and how you arranged all the meet and greets and test drives, was instrumental in getting everyone on the same page and ultimately closing the deal. We couldn't have done it without you, and will send anyone we know that is looking to sell, or buy, a truck or trailer to you! Cheers!

Ann and Dave,
Kenmore, WA

09/24/2015

I've never purchased a concession trailer. Thank you for making this process extremely easy and working with me every step. I appreciate the great job you did. Thanks again.
Julie Swann
Hayden, AL




05/15/2016

Melissa, I would like you to know, how pleased I was working with Usedvending.com, buying my food trailer. It went very smooth and I was able to find exactly what I needed on a tight budget. You and your associates where prompt getting back to me, and I'm ready to take on the Food Truck world now. Thanks so much,
Jason Mihalik Casaculinarian LLC
Casaculinarian.com
East Stroudsburg, PA

06/14/2013

Stacy Sweet was a pleasure to work with. It was my first time to use this website and I couldn't be happier. Stacy had answers to all my questions and completed my purchase from start to finish within 24 hours!!! He was AWESOME !!! I will certainly be on this site daily looking for more good deals and will insist on Stacy to help me.

MB
Katy, TX

04/28/2014

For the past three months I have been dealing with Calice on vending machines. The seller was over 1500 miles away, however somehow she worked out an agreement where it made it worthwhile to purchase these machines. I thank you and look forward to doing business again.
Sandy,
Casper, WY

12/06/2010

What a wonderful group to work with. I needed to downsize my business due to illness and listed my machines with USEDvending. It took a little while because at first I was stubborn about negotiating the porice. But I have sold what I wanted to sell and the delivery and all was painless. Thanksd for all your service.

TX

04/12/2010

You did a great, fast job getting these machines sold. I will be sure to recommend you
to anybody wanting to buy or sell a vending machine.

James

09/11/2013

I would like to thank Melissa for helping me with the sale. In the future I would use this site again.
D.W.
Ottawa, IL

10/15/2009

Melissa has helped me sell 2 machines in a short amount of time, at no cost to me. She does all of the work with a few phone calls and emails. I tried a newspaper ad for 4 weeks that cost over $100 and I had 1 response. Used Vending. com has worked very well for me.

West Hartford, Connecticut

04/02/2015

As a premier wholesale distributor, Starkman €has reputation for exceptional personalized service is key. That's why we rely on professional vendors like MegaVending. Their personalized service and exceptional products are unmatched. Starkman can always count on Megavending for competitive prices and outstanding customer service.
Maria Orengo Starkman,
Distributors Atlantic City, NJ

03/24/2010

Wish I had known about Used Vending BEFORE I got involved with vending. Melissa has assisted me in selling 3 machines now, and does whatever is required to negotiate the deal. She is very knowledgeable of the industry, and up front about the current environment. She initially spent quite of bit of time educating me about the process and prospects. What a great forum for bringing vending buyers and sellers together. Thanks for all your help so far!

DJ
Dallas, Texas

03/04/2012

Calice was so helpful. She made the process so easy and answered all of my questions quickly. Can't ask for more than that! Thanks again Calice :D

Jennifer,
Pensylvania

07/08/2015

Calice did a wonderful job with my Smoothie Cart Sale. She was always responded in a timely manner and worked through the entire sale with me. I ran into some complications with the seller but Calice had my back and made sure that the sale was conducted in a professional, safe, and fair manner. I would highly recommend her and Used Vending.

Mustafa Malik,
San Diego, CA

03/17/2012

Great machines very fast and smooth transaction. Stacy Sweet was very helpful in making sure that all parties were in contact in a fast manner. This was one of the easiest and fastest transaction that I have made buying vending machines. Thanks again for the great efforts. uesedvending.com and Stacy Sweet are #1 in my book.

Charles, MS

04/22/2013

Thank you for all your help in selling our food truck. The process was quick and painless.
I.R.
Miami, FL



07/24/2014

Melissa, I am happy to tell your supervisor about my experience with Usedvending.com! I had no experience or even a solid idea of what I wanted when I emailed Melissa and said I was interested in a mobile kitchen on your website. I had been looking at ads all over the internet and I kept coming back to Usedvending because the website was easy to navigate and had tons of equipment. I got so much information just from reading the ads! When I found a trailer I liked, I took a flyer and picked Melissa to contact. What a great choice! Melissa was a valuable source of information, she had questions I needed to ask, advise on what to do and how to do it. The support I received, her being available for questions through email, text and phone, made me feel like I had somebody really helping me to make the right decision. I found the trailer that will work for me, she helped me make an offer and worked with both myself and the seller to connect us and help the deal go through. I now own a really nice mobile kitchen and should be cranking out the sammichs by the end of next month! Melissa Powers, you rock! This has been a terrifically positive experience and I can only hope the rest of my business start up can go so smooth! thank you Melissa for all your help. Thank you Usedvending.com.

Michelle Yakovich,
The Perfect Bite
Tucson, Arizona

10/19/2009

MELISSA, HANDLED A SALE FOR ARE COMPANY OF ONE VENDING MACHINE ABOUT 3 MONTHS AGO AND DID A GREAT JOB IT WAS HANDLED VERY PROFESSIONALY ALL PAPER WORK IN ORDER. SHE IS WORKING ON THE SALE OF 2 MORE OF ARE MACHINES AT THIS MOMENT AND WE HAVE NOTHING BUT FAITH IN THE WAY THEY HANDLE THE SALE WITH NOTHING BUT INTEGERITY. AGAIN THANKS TO USEDVENDING INC.

MIKE GRASON FRESH OASIS CREATIONS INC.
Orlando, Florida

08/27/2009

I have been in the vending business for nearly 5 years and only had moderate success until Melanie, at 4 Mega Vending, offered me the perfect location. The location proved to be my most profitable location of all times and I am forever grateful to Melanie for all of her assistance. She is the reason why I have been so successful in the vending business while many others have failed.

Atlanta, Georgia

03/26/2010

April Hurd is one of best customer service representatives I've ever had. She really knows her vending machines. Extremely helpful!I wish all reps were like her.


Mike, AM Vending
California

09/13/2011

The process was easy and April did a great job of facilitating the deal. My buyer was nearby and the even the process of delivering the machines was much less of a hassle than I could have imagined.

Thanks again for your assistance,

Darrell P,
TX

I am very happywith used vending.com Melissa and everybody are very nice and helpfull, I will use it again for my future business .
Thank you
Napa, California

09/18/2009

I made one phone call and the rest was handled.

You can not get any better than that.

Chuck
American Linehaul Inc.
Wood Dale, Illinois

10/16/2011

My experience with this company was superb. Not only was I treated with respect and professionalism, but the customer service rep that I worked with was competent, punctual, and followed-through on every lead and responded to every question. This is a company that does what it say it will do and I am happy to recommend them to anyone.

Very Satisfied Customer
Miami, FL

10/25/2009

I am not privy of the vending industry and didn't know where to begin. Mega-Vending, in particular, Ms. Melanie Lee, made the task effortless. She found and screened the vendors, and provided them with the particulars about my office. All I had to do was meet and make my selection. Melanie, we couldn't have done it without you.

Thanks for your assistance.
Carol Johnson
Maryland

hello april
thanks for the e-mail, i received the 4 route pros today!! man that was fast!! thanks again for the great service and the followups, you folks are professionals and i appreciate it!! i plan of building this business as large as possible and you are the ones i am exclusively dealing with!! great people, great machine in the route pro, and great prices!! again, thank you april. darrell

Louisiville, KY

08/07/2015

Hi Crissy! This is Kim & Jay - the Pico De Guyo people! We wanted to let you know how pleased we were with the service we received from you and USEDvending.com. From the first phone call we made, it was EASY for us to get our truck listed, updates made, and questions answered. You provided our first qualified buyer within 10 days of listing, and 3 weeks later our truck was sold! We love how you have designed your service so that sellers don't have to come up with any money to list their truck - and your system really works! Thank you for the great service you are providing to those of us in this industry! We would definitely recommend you to anyone looking to sell their truck! Thanks.

Kim Walgren,
Buffalo, WY

12/10/2014

April. Working with MEGA vending was a positive experience. Working with you definitely made the purchase easier with you keeping me informed and keeping the communication line open at all times. And of course your positive attitude was nice also. After using the machines for the last couple of months we decided we made a great purchase and we would definitely use MEGA vending again for any future vending purchases and will recommend it to other people. Thank you for the help with the purchase.
Jeffery A. Ham SFC, Readiness NCO
Sioux city, IA

06/17/2012

Thanks "usedvending.com" and especially Ms. Calice! My client needed a specific type of vending machine and usedvending had it listed. Calice helped put both buyer and seller together and all went according to plan. My client is now one Happy Camper! Thanks again Calice!

James Bastrop, Tx

03/02/2012

The experience of buying a used vending machine through USEDvending.com was very quick and easy. Melissa Powers walked me through the entire transaction. At first, there was a question of whether another buyer was in line ahead of me. Melissa told me that she would know for sure within a day. Sure enough, she called me back to give me the green light. Melissa led me through the steps of charging my deposit online, then put me in touch with the seller. Every step of the transaction went off exactly as Melissa told me it would.

Dan K. ,
Illinois

08/26/2010

Melissa,
I have no idea where I would be without you and usedvending.com! You sold 5 of my machines for me and all without any hassles.The ease of using your website was great and all 3 buyers were easy to deal with also.I would recommend you to anyone trying to sell!
Thanks so much!!
Carol,Pa.

05/16/2014

Hi Calice,
My experience with UsedVending.com was fantastic. I was amazed at how quickly I was placed with a serious buyer. Both the buyer and I trusted you as a intermediary and we were able to conclude a large transaction with zero complications. I could not have been happier.
Thank You So Much Calice-
Dan Schwab, IL

11/26/2013

April is the best! She worked with me to obtain great profitable locations. She was there throughout the whole process to make sure everything went smoothly and to make sure that both parties were completely satisfied. And I I'm satisfied every time! As well as my locations that I have obtained with her. April is the best and I love doing business with her and her company Megavending.com.

Kenneth,
New Jersey



10/26/2009

I tried selling on Craigslist but didn't receive one call. Melissa at Used Vending had us 2 potential buyers in a short period of time. I highly recommend using this site and will do so in the future if I have other machines to sell. It's a very simple process. Thank you, Used Vending!

Bill & Shelly
Glendale, Arizona

09/04/2009

April,

I just want to thank you for guiding me in this new adventure.

I will recommend 4Mega Vending to any vendor. They walk you through all the information you need to know to get familiar with the vending machines; from your first call, up to sales, customer service and technical support, they will answer all your questions and will give you peace in mind. I had a freight damaged machine when it was delivered, but they took care of it right away. Thanks again for your great service.

Houston, Texas

10/25/2009

Bought a catering truck from you, and sold it through you! Great customer service!

Laura
Reunion, Florida

11/06/2010

Melissa was extremely helpful and professional with us as a first time buyer. She made everything go smoothly and I was not only extremely impressed by her efforts through the purchasing process, but with the follow up as well. My company will definately be using Melissa and her company again. Thank you again.

Rob G
Pennsylvania

05/16/2014

We sold a shaved ice concession trailer on USEDVending. Melissa was our representative and walked us through every step of the sale. This was our first experience at selling anything via internet and we were pleased with our experience. We were able to make the sale profitable for us and Melissa was an integral part of that.
Thanks,
Cheryl, FL

10/16/2009

I had a terrific experience with Used Vending. I worked with Melissa to purchase my fully equipped vending trailer and the transaction was executed quickly and professionally. Thanks Melissa.

Donna Manning
theslicedbreadcompany.com
Cumming, Georgia

06/09/2015

This transaction went very smooth and seamless, With the Greg and the company operation in general. Once a buyer was interested, The sale was completed within a few days, Exactly what Greg said.

Thank You All so much,

Dennis D.
Lees Summit, MO

10/20/2015

Hello Melissa I appreciate the service that you gave my family especially me, and I just want to say a big thanks for your service. It was easy and apreciative and I am happy with the whole buying business. I appreciate the owner of the trailer for taking time to assist us , also I appreciate the whole kindness you did to us ,
Best of luck,
Rosa and Ruben Hernandez
Cody, WY



08/12/2015

€ Mega Vending was easy to work with and did an excellent job in communication with pricing and delivery. I would use them again. €
Edna Cummings,
Houston, TX

05/22/2010

i must let everyone know that MELISSA made me very comfortable from our first conversation. she was with me all the way. the sale of my machines was fast, smooth, and easy. if anyone has vending machines to sell or want to purchase call MELISSA A.S.A.P

mickey

I contacted usedvending.com on September 29 and discussed with Stacy Sweet my son's current vending machine needs. Stacy was very professional and made us feel that we were his most important customers. His first response was to find the machines we needed at the closest travel distance, next we discussed what we were willing to spend on the machines. Stacy contacted the seller and discussed our terms, the seller was in agreement and Stacy called me back and said everything was a go if my son was ready to buy. We made the deal on September 30 and was able to pick the machines up on October 2nd. This was a very smooth and quick transaction. When we met the seller we discussed how easy usedvending.com and Stacy Sweet had made this deal easy for both parties. As we talked she told me that Stacy also was very professional made her feel that she was his most important customer. We have purchased several vending machines over the past 17 months thru different venues and avenues but have never had the transactions go this smooth. Usedvending.com has become our main broker because they always make your needs their priority. In the future will always search usedvending.com for our vending machine needs. Thanks to usedvending.com and Stacy Sweet for all the great efforts, professional support and services you have given us. We look forward to our future purchases thru usedvending.com. Thanks again Stacy you are the best.

Charles Hollingsworth
Eupora, Mississippi

05/09/2012

Pleasantly surprised on the process of sale, quick & effortless... Melissa was AWESOME, she took care of everything very professionally!! Thank you again Melissa.

Ryan,
Des Moines, IA

12/17/2014

Hi Traci, I just want to thank you for all your help,you were outstanding in the way you helped me to to buy my concession truck. I will let anyone know who is looking for a food truck, to use your company. thank you again.
Al Newton
Forestdale, MA

05/17/2016

Many Many Thanks to Wendy Byrd for selling my trailer. If anyone reads this I highly recommend Wendy as she will get the job done. Best Regards,
Jeff T.
Fort Walton Beach, FL

11/02/2010

April was just amazing. I asked so many questions! She answered them tirelessly. She is an expert in her field. April was prompt with her replies, accurate with her information, and her customer service skills were awesome. She was a true professional throughout the experience.
Thanks so much, April.

Wanda, Evans, GA

08/22/2009

Hi April, I wanted to get back to you.

In my dealings with you I have been very impressed with your customer service skills and your willingness to go the extra mile. Your attitude is both refreshing and greatly appreciated. I wish every business that I dealt with had your friendly demeanor as well as your knack for following up.

Thank you so much for all of your extra efforts. It is my pleasure to work with someone who is so committed to helping their customers.

Best regards,
John
West Haven, CT
See Hundreds more or Write your own...