PENNSYLVANIA
Pennsylvania Trailers & RVs for Sale! Buy or sell used trailers in Pennsylvania– we have used RVs, used horse trailers, used camper travel trailers, used heavy equipment trailers, used dump trailers, used livestock trailers, etc… AllUsedTrailers.com brings Pennsylvania safe, easy transactions of buying used near you!
DISPLAY OPTIONS
Item No: PA-DT-597H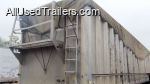 48'L x 102'W x 104'W J & J Tipper Trailer!!!
This aluminum unit is used for hauling and dumping trash and construction debris.

$33,000. Philadelphia, Pennsylvania.
Call Stacy at 601-749-5660, or click the REQUEST button below to email for more info on this trailer.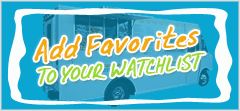 Login to Inquire Online
Call: 601-749-5660
Customer Experiences
01/26/2011

My initial order for three machines was a positive experience. Melissa handled the order from launch to completion and there were no disappointments. Particularly noteworthy, Melissa was constantly providing order status updates and arranged for my personal pick-up at the distributor. It was a "refreshing experience" to witness customer service at this level. Cudo's to Melissa!

I certainly recommend Melissa to others interested in buying new or used equipment.

Pat S.

01/28/2014

I'm not sure why you would want to sell your stuff on any other site because UsedVending.com sold my Food Truck in less than a month. The process was professional, friendly and quick. They help you throughout and build a relationship with you. I will definitely use them again, everything was just that easy. My point of contact was Stacy. He was great, friendly and just amazing.

Thanks Stacy Sweet, What a sweet experience!
Deonne, MD

02/19/2013

Stacy Sweet did a great job by working with me on a great new vending location.

S.F.
Frankfort, IL

10/16/2009

Thanks Melanie for the help in finding locations. 4 Mega Vending has a professional customer service staff and fair pricing for locations. I definitely recommend 4 Mega Vending service.

Thanks!
Eric
Triple E Vending
Palatine, Illinois

01/22/2014

To Stacy of Usedvending.com:
I just want to thank you for handling the sale of my concession trolley. The end result was a happy seller and a happy buyer. It doesn't get much better than that.
The whole transaction was handled very professionally and you made this transaction experience a true pleasure.

Rich Conger, FL

06/28/2011

I used your company through Melissa Powers and she has made the purchases go very smoothly,one that fell apart,but with her experiance she moved me along to another purchase which was necessary for me to fulfill my clients needs,Thanks so much Melissa for your great help and caring for my business needs.

Wayne Basilotto,Your Choice Vending

09/07/2011

We just installed a new located that was referred to us by Stacy. We work with the client and were able to fulfill there needs and not stretch ourselves.

This was an excellent referral. The customer was willing to work with us, this way it was a win-win for both of us.

Looking for to the next referral.

Thanks again Stacy

Jack R.

09/26/2013

Melissa at Used Vending was great!!! She was helpful, considerate and always available. I had somewhat of an unusual item to sell on the site, but my item sold for exactly what I was seeking and Melissa guided me the whole way. I would highly recommend the Used Vending site to anyonewho is selling or trying to buy great used vending equipment.
Thanks Melissa!
Sam
Lafayette, CO

02/03/2014

April,
Thanks again for your help with selecting and processing the order from start to finish. I am very happy with the drink machine 600E, it will serve the needs of my 45 employees well. You were most helpful in choosing the right machine for my needs and budget, further with follow up questions and getting me the labels we needed. I have already recommended your company to another TCA Office in Boise ID, you may get a call from them in the future.
Ron. G
Chantilly, VA

Melissa Powers aggresively sought and executed the sale of one of our Office Deli Vending machines. We applaud her execellent job and that of the whole crew at Usedvending.com. We will be using Melissa & Usedvending.com to sell all of our equipment in the future.

11/04/2009

April at 4Mega Vending is the best. I had a time frame that needed to be met and she pulled it off. All she said she would do she did. I will always and only use april in the future. Thanks again

James
Long Island NY

09/18/2009

I made one phone call and the rest was handled.

You can not get any better than that.

Chuck
American Linehaul Inc.
Wood Dale, Illinois

10/02/2012

Calice did a fantastic job in helping us acquire our two vending machines. Thanks Calice!!

J.H.
Burkburnett, TX

09/19/2014

Melissa, I would like to thank you for our experience in dealing with UsedVending.com. It was a pleasure working with you and the service you folks provide is very beneficial. You bring willing sellers together with willing buyers and the transaction can happen relatively very quickly. The gentlemen that I worked with was a pleasure to deal with, he was obviously motivated to make the sale happen. This was indicated very quickly after you had asked him what his best price was and then he got back to you right away with my many questions. For what we were looking at a mobile brick oven trailer we were able to get into a turn-key business for literally 1/3 of the price vs having to go with brand new. Huge thanks once again for all your help and putting this together.

Kindly,
Michael Tereza,
Elk Grove Village, IL

12/20/2010

This was a very satisfying experience for me. I had been in the market to purchase a concession trailer for six months. I had finally decided to bite the bullet and purchase a new one which was going to be over my budget. Before I committed to the new trailer I call Melissa, she remembered me from a few months before and gave me a recommendation to one of the trailers on her site. Within two days I was able to make an offer and buy my trailer. Thanks to Melissa and UsedVending.com. I will definitely use this site again for my buying and selling needs.

Reed
Loxley, AL

02/25/2011

I am so pleased to have done business with UsedVending.com. I worked with April who was very knowledgeable about the products. It was a pleasure working with her. She was very helpful in finding me machines that fit my needs. I look forward to working with her again on my next purchase. I highly recommend this company. I give them an A+ outstanding job.

Jonathan Washington D.C

Melissa I can't thank you enough for finally getting the machines out of my living room. It's amazing - I can now actually walk right up to the dining window and look out. - Wow. I appreciate the time and effort that went into your accomplishment and its greatly appreciated. Thanks a bunch. It was also a pleasure working with you. The couple that bought the machines was absolutely adorable. Ciao, BJ

Culver City, California

08/23/2012

Thanks to Calice for connecting me with the Seller of a used vending machine. Everything about the transaction was handled well. All of my questions were answered in a timely manner and there were no unforeseen circumstances. The seller was honest and worked with our pick-up issues. Expectations were certainly met!

M.B.
Irwin, PA

04/28/2014

It's been a bit of a process (2 years plus) trying to sell our wall mounted tempered controlled vending units, but Calice Bilica has been on her game. We are very grateful for the progress in getting rid of our inventory as well as the thorough attention to detail Calice provides. Thank you Calice and Usedvending.com!
D.R.
Baltimore, MD



Dealing with Stacy at usedvending.com was great! He was able to answer all my questions and concerns in a prompt manner. A great help in facilitating the sale of my mobile kitchen!
D.H.
Charlottesville, VA

03/23/2000

My experience with Eric Normand has been nothing but good. Have had two separate transactions with Eric and both have gone quickly and as represented. Received both payments promptly by mail with a check and no problems.

Ron
Texas

06/18/2011

The purchase of my concession tailer could not have been a better experience for me! Melissa was great and took care of everything for me. Great experience at Used Vending and Melissa is the BEST!!!!

Noelle, TX

08/21/2014

Many Thanks to Melissa with used vending for her excellent help in selling my refurbished food cart. She kept me well informed as to serious buyers and found the appropriate purchaser and helped the transaction go smooth and professional. Also the buyers were very nice, Melissa seems to have fun doing her job and is delightful to work with.
Elizabeth Byrd,
Front Royal, VA.

03/06/2012

I was very satisfied with the great customer service that I received. Stacy made sure that all my needs were met and allowed me to receive the machine I ordered in the time I needed it. I love the fraud protection, it may be a hassle to some, but it made my transaction feel safe. Thanks again the crew of the Ronald H. Brown loves the new machine.

Jake,
Charleston, SC

12/09/2010

Thank you for all of your help in obtaining our two machines last month. You made it very easy and the transaction went smoothly. We appreciate your patience in helping us get this done. If we need more machines, you will be the first one we call.........you made things so much easier than we thought possible!!

Darwin,
MO

08/12/2012

I am very happy with the service Gini gave me, as she was upfront and asked me to provide some basic information. In a few days I was able to have a vendor come out and view my Office. I had tried on my own to get a machine out here, but had no luck. The efficiency in matching and doing all the leg work is impressive. I will refer many others to your site. Thank you.

T. M.
Milpitas, California.

10/22/2009

I worked with Melanie Lee to get a vending machine for the development I manage. The first contact she sent me was the company I went with. I am very happy with my decision.

Thanks Melanie.
Urbana, Illinois

10/26/2009

Working with April has been a real pleasure. April is always willing to go the extra mile and ensure all of my needs are taken care of. I highly recommend working with April for your vending needs.

John,
Connecticut

07/15/2009

Just want to let you know how much we appreciate the customer service and quality of your product. It is so nice to know that we are not on our own after the purchase. The product and service are top notch.
Clint Montgomery
Montco Mfg
Mena, AR

10/15/2012

HEY CALICE, THANKS SO MUCH FOR ALL HARD WORK IN CLOSING THIS DEAL FOR ME. NOW LETS SELL THE OTHERS!

JWE
WHITE PLAINS, MD

07/23/2014

Stacy, I am very pleased with the service and helpfulness of those at usedvending.com. Every conversation was personable and informative. The sale went off with out a glitch! Paper work was minimal. I even had my lawyer check over the three documents before signing. I was assured that all was in order and legally accurate. The only thing that could have made it better for me would be if the monthly notice encouraged a lowering of the price over time if not selling. It only makes sense, but under the pressure of difficult life circumstances I never thought of it on my own. I great experience and a great company!


<>< Michele Robinson, PA

I contacted usedvending.com on September 29 and discussed with Stacy Sweet my son's current vending machine needs. Stacy was very professional and made us feel that we were his most important customers. His first response was to find the machines we needed at the closest travel distance, next we discussed what we were willing to spend on the machines. Stacy contacted the seller and discussed our terms, the seller was in agreement and Stacy called me back and said everything was a go if my son was ready to buy. We made the deal on September 30 and was able to pick the machines up on October 2nd. This was a very smooth and quick transaction. When we met the seller we discussed how easy usedvending.com and Stacy Sweet had made this deal easy for both parties. As we talked she told me that Stacy also was very professional made her feel that she was his most important customer. We have purchased several vending machines over the past 17 months thru different venues and avenues but have never had the transactions go this smooth. Usedvending.com has become our main broker because they always make your needs their priority. In the future will always search usedvending.com for our vending machine needs. Thanks to usedvending.com and Stacy Sweet for all the great efforts, professional support and services you have given us. We look forward to our future purchases thru usedvending.com. Thanks again Stacy you are the best.

Charles Hollingsworth
Eupora, Mississippi

10/17/2012

Melissa was very professional, punctual and efficient during the sales process. She was understanding of both seller and buyer considerations, offering suggestions without being pushy. This made the negotiation and the final deal once that both sides were happy with. Highly recommended.

Burak
NY, NY

06/02/2010

I was delighted to be able to go through the process of selling my five soda/snack machines with Melissa. She contacted me about a customer interested in two, possibly three of my machines. I ended up selling all five! Melissa was friendly and helpful throughout the sale of my machines!
Norm

11/27/2013

April, Thanks you did a great job in a timely manner. I would be happy to work with you again.
Keith A.
Port St. Lucie, FL



10/23/2009

My experience with Mega-Vending was very pleasurable. The staff was most helpful and professional. I look forwad to continued business with them in the future.
JDFDYER

North Hollywood, CA

06/11/2009

Dealing with April was a pleasure- she was always up front and truthful through the entire deal. The soda machine has saved the company and employees big bucks- whcih equals great morale. Its the small things that make a difference in business deals and Mega Vending understands that. Thanks April.

James L. Sprayberry II
Mountainside, New Jersey

09/03/2011

Melissa and team made selling my vending truck quick and easy.
After using craig's list and not getting any serious buyers, this is the way to go and I got a better price.
thanks so much Chris T

03/16/2012

Again this was another smooth and fast transaction. Stacy Sweet worked very hard to ensure the transaction was handled very fast. I am very pleased with the machines. We were dealing with more than one seller and Stacy was great in helping me coordinate the pick-up at all locations. Thanks again for all the help and assistance. usedvending.com is our #1 source for all our vending machine purchases.

C. Hollingsworth,
Mississippi

10/28/2009

April has been SO helpful to me! I have only just begun to get into the vending business with my very first machine, but April has been EAGER to help me in my search for materials, information, and parts for my first machine! It's great to know that there are still great professional customer service people out there! In a time when you never know if you will even get to talk to a real person when you contact customer service, it is a pleasant suprise to talk to someone who wants to help you solve your problems!
Thanks April!

Plymouth, Minnesota

06/22/2011

Thanks Stacey,
After posting my cart on ebay and craigslist with no success, i ran across your web listing for selling carts and ultimately found a buyer through you guys over the other two outlets. The offer and counter was no nonsense and the deal was executed professionally.

trey weiland

08/23/2010

Through youe site i was able to identify sellers that were close to home and with quick response from Melissa was able to acquire the machines i needed to replace a couple that were no longer working. My experience in picking them up was quite agreeable and both seller and buyer were satisfied.

John, Orangeville ON Canada

06/03/2014

Usedvending.com was the easiest and best way to sell your equipment. I will be using you again! Thank you for your help.
Eric, Arkansas

08/26/2009

My experience with Used Vending.com was extremely good. The information
given on the vehicle was accurate and supported with documentation from
the seller. Both the seller and Used Vending.com answered all of my
questions and exceeded my expectations for a smooth purchase and
transfer process. The seller and Used Vending.com were there after the
sell to make sure everything went well and to ask if I had any
additional questions.
I would highly recommend them.
Regards,
LZ
Stephenville, Texas

08/09/2011

Stacy Sweet made a sweet transaction and great deal for me with seller. He saved my life because I need a machine for a high traffic location and I would have lost it if it wasn't for usedvending.com, Thanks again Stacy.

Precious
Wilson, NC

02/07/2012

Had wonderful stress free experience with my transaction with used vending.com. Calice was just extremely helpful and provided a very good and positive experience to the transaction. thanks and will certainly use them again to buy or sell vending equipment.

Al,
Massachusetts

08/24/2010

Aloha Melissa: The truck left on a flatbed yesterday from Peoria. I am meeting it in Portland this Friday morning. Going to get it checked out at an RV shop and then drive it (180 miles) to Seattle and put it on the big ole barge that floats over here to Maui. Working with you has been great. If you need me to do one of those (she was the best in the world) testimonials about how great you are for your website let me know because I will surely do it for you. Say hey to your husband Scott-------stay safe, healthy & happy!!!!!!!

Aloha Scott (try a vacation in Maui sometime--you won't regret it)

08/02/2010

I have been in the vending business for a year or so. My first transactions with vending companies were expensive and not very customer service oriented. However, I have made them work. When I needed to buy more machines, I had plenty of time to look, research, and time to negotiate. I felt like I shopped the planet. I kept coming back to April and she continued to work diligently with me. I purchased two machines from her, they were exactly what I needed and they were shipped on time. We even scheduled the delivery around a planned vacation I had. April is fantastic. She will always be my first call when I need machines.

Kenny Deen
Snacks A Lot, LLC
Henderson NV

11/20/2013

Mellissa was great to work with. She was real patient and knowledgable. She matched a buyer for our food trailer perfectly and we received full price! We are very satisfied!!!

Liz Sander
Chicago, IL

10/26/2009

We were desperate to sell...April sold not 1 but 2 machines for us in one week. Wow!
Ann Schwausch

Utah
See Hundreds more or Write your own...