PENNSYLVANIA
Pennsylvania Trailers & RVs for Sale! Buy or sell used trailers in Pennsylvania– we have used RVs, used horse trailers, used camper travel trailers, used heavy equipment trailers, used dump trailers, used livestock trailers, etc… AllUsedTrailers.com brings Pennsylvania safe, easy transactions of buying used near you!
DISPLAY OPTIONS
Item No: PA-DT-597H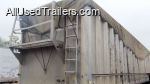 48'L x 102'W x 104'W J & J Tipper Trailer!!!
This aluminum unit is used for hauling and dumping trash and construction debris.

$33,000. Philadelphia, Pennsylvania.
Call Stacy at 601-749-5660, or click the REQUEST button below to email for more info on this trailer.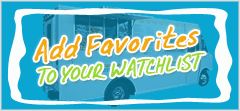 Login to Inquire Online
Call: 601-749-5660
Customer Experiences
03/25/2012

UsedVending.com is a very professional company. Excellent customer service and very thorough. I trusted them to help me sell a trailer and they did the job in an A+ fashion. Two potential buyers came at the same time and they negotiated a great price of sale. I'm very pleased and grateful!!!

Terri, CA

08/10/2010

Melissa was wonderful to work with... Always very helpful and quick to respond.. USEDVending.com had our vehicle spoken for in less than a week and sold in under 3 weeks something that we were unable to do in 2 months.. Great Website and we would do buisness with again!

Matthew Ballance
CEFCU Vehicle Services,
East Peoria, IL

08/21/2014

Hey April, The vending machine has been a great addition to our theatre. The actors love it because I am able to control what we put in there. Unlike most vending machines we have no candy bars, instead we have healthier options like trail mix and freeze dried fruit. We can also put in some unusual items that actors seem to need frequently like black socks, deodorant and tea bags. Everyone laughs about it, but they are using it like crazy. We are kind of weird I know, but thanks for helping us out! The machine is great and sales are strong. I anticipate that the machine should be paid off with in a year and a half or so and then it's all profit! Thanks so much,
Kal Poole,
Helena, MT

02/03/2014

I want to thank Stacy Sweet at usedvending.com for a great brokered deal and getting my concession trailer sold at a fair price. Service and communication was key to a successful transaction and the purchaser was very satisfied as was I. Thanks Stacy Sweet!
Ron G.
Slidell, LA.

06/27/2011

Was looking for a vending machine that would hold both drinks & snacks and needed it to cost to be inexpensive. Not an easy request. By with April Hurd's help we were able to locate one in my city. WOW! We made this purchase to be able to gather funds to donate to the American Heart Association and several other charitable institutes. Job well done! Thanks!

Orlando, FL

02/11/2011

Vanessa made our whole transaction so easy. She was very informative in our first conversation. A vendor contacted me the next day. Everything was installed the next week. Couldn't ask for better customer service. I would recommend your company to anyone needed great vending service!!

C Jennings, GA

10/18/2009

I was very pleased with Usedvending services and very please with April she did a very good job and I would recommend her to my friends. I hope to do business with her again soon.
Arnita Williams
Colonial Heights, Virginia

06/02/2010

I was delighted to be able to go through the process of selling my five soda/snack machines with Melissa. She contacted me about a customer interested in two, possibly three of my machines. I ended up selling all five! Melissa was friendly and helpful throughout the sale of my machines!
Norm

08/03/2013

Thank you Stacy! We couldn't have done this on our own. Thank you for helping us find a buyer, and for making the selling process so easy. We are very grateful.
R.L.
Severn, MD

12/23/2014

Thank you Melissa for all the great work you do. Its been a pleasure doing business with you and for having the patience to work with me. Sometimes I can be difficult to work with but you always kept your cool, with prompt and courteous responses to all my questions and eventually during the years resulting in the purchase of nine vending machines all in the condition described or better.
Thanks, Blessing, Merry Christmas and a Happy New Year
Al Hernandez, Falcon Vending Solutions
Austin, Texas

01/07/2012

Melissa was SO helpful in getting everything together for us to buy our concession trailer. We are impressed with the way she stayed in there for a couple of months until the buyer came through with the paperwork. Our trailer is wonderful and we would use your company again!

Little Switzerland, NC

02/12/2012

I am more than pleasantly suprised by Usedvending.com and Calice specifically for such an incredible job helping me secure the new machines we needed for our newest location. Her interface between myself and the sellers was phenomenal. Every question I asked, every E-mail I sent was answered quickly and concisely by Calice in minutes, not days. SHE made these deals happen and it is because of her superlative efforts that Usedvending.com is now my "go-to" for all of our future vending needs. No more professional staff can be found in this business -

Michael
Beaumont, TX

10/15/2009

Melissa has helped me sell 2 machines in a short amount of time, at no cost to me. She does all of the work with a few phone calls and emails. I tried a newspaper ad for 4 weeks that cost over $100 and I had 1 response. Used Vending. com has worked very well for me.

West Hartford, Connecticut

07/11/1999

UsedVending.com was a great experience for me and my business. If you're looking for great priced vending machines, this is the place to do it. Make UsedVending.com work for you.

M.J. Vending A Full-line Vending Service
Slidell, LA (Matt Wood - owner)

12/25/2010

Vanessa Long helped our company with a new location from beginning to end. She was very helpful and gave us all the details...and very honest i might add...even when we had a new company move on my location she was on my side and reassured my location,,,thank so much i will look forward in doing business your company soon!!!

TN

01/20/2015

The employees at this company was very helpful. I purchased the concession trailer and I am well pleased. Thank you again for all your help.
Janita West,
Lucedale, MS

02/14/2012

Thank you Stacy for your patience. Thanks to 4vendingtips.com I landed a location in an area where I desperately needed more business. I received a lead for a very strong vending location and I look forward to the next one.

Keith,
PA

02/23/2012

I was very pleased with the professional and helpful way that Melissa Powers assisted me in selling my equipment. Melissa was very good at keeping me informed about the process, as well as understanding of my situation. Thanks so much, Melissa!

Julie,
New Orleans

08/21/2014

Many Thanks to Melissa with used vending for her excellent help in selling my refurbished food cart. She kept me well informed as to serious buyers and found the appropriate purchaser and helped the transaction go smooth and professional. Also the buyers were very nice, Melissa seems to have fun doing her job and is delightful to work with.
Elizabeth Byrd,
Front Royal, VA.

04/11/2012

Another easy, smooth sale from Melissa! She was able to quickly find a solid buyer, who made an offer, and in 6 days we had finished negotiating, done the paperwork, and he had picked up the concession trailer! Thanks Melissa!!!

Jill & Al,
North Carolina

03/05/2001

Used vending helped me to purchase a good quality used machine. I happen to live near to their location and met Eric face to face. You can trust their honest desire to serve their customers.
Sincerely,
David Trosclair
Mandeville, LA

11/27/2009

As always, our experience with UsedVending was exceptional. With Melissa's help, we sold our machine at a price that was right for us. It was quick and easy.
THANKS Melissa!

Ken R
Dallas, Texas

09/19/2014

We had a good experience and everything was perfect.

A. Janlou
Rockville, MD

04/07/2011

I had tried putting our machines on Craigs List and other places but as I was searching for other ways to sell I found your site and it has been the best thing for selling our vending machines!!!

Melissa was the best. She acted like we were her only client and took such great care of us. I have a hard time with computers and finding out how to print all my forms and she walked me thru the steps. You do not find that type of customer service very often.

Just Melissa's voice on the phone made me smile even when things didn't go as smooth as they should have gone. I would recommend this company to anyone wanting to sell their vending machines, especially if you get Melissa as their agent.

Great website and great people!!

Michigan

02/20/2012

Tara was amazing. Being a businesswoman myself, I was very impressed with the fact that Tara was available every time I called. A+ service. Looking forward to future business.

Tia,
South Carolina

12/05/2013

Hello April,
I am extremely pleased with the machine that I purchased from you and in fact have already had to refill it twice. As with previous purchase ( from Stacy Sweet), your customer service was wonderful and you were very quick in responding to my order. Thank you so much for the outstanding service that you have continued to provide me with and in the future if I need another Lil €™ Medic vending machine, I will come to you first!!
J.M.
Hattiesburg, MS

12/09/2014

Hi Melissa i just want to thank you for your help in selling my food truck. I know you worked really hard to get this done. I have used you and your company in the past to buy a trailer you were so helpful, and then you helped me sell it a year later and now you helped me sell my food truck. I have had nothing but great experiences working with you. You have great understanding of the food vending world and are able to explain it all very clearly. I will call you if I want to get back into it. Once again thank you.
Yours Truly,
Scott Hoffman
Southbridge, MA

10/25/2009

4 vending the best. I highly recomend 4 vending, very professional company and the staff Melanie lee, April, super, very helpful. I will definitely use 4 vending in the future. Very good locations. DLara vending.

Westmont, Illinois.

07/09/2013

I am very happy to say that USEDVENDING has been a plus in my life. I have had a great experience, and I have had a excellent time working thru them. Melissa, has been oh so helpful, accessible, and knowledgeable of their products. I'm very happy!!! I'll refer any friend or person to her and USEDVENDING .

L.C. (Buyer)
Texas

02/13/2009

Wonderful Customer Service...all my questions were answered in a timely manner...she was wonderful!!.....a true asset to your Company!!! Way to Go!!

Lisa Thurman
Prudential Gary Greene
Friendswood, Texas

11/11/2014

Hi Crissy, Just wanted to thank you for all your help with the sale of my Ice Cream trailer. Everything went very good and quick. I would for sure use your web site to sell items again. I was very surprise how easy everything went and hassle free. thanks again.
Best Regards,
Paul Angerami
Phoenix, AZ

03/30/2011

I was able to sell three vending machines in about three months thanks to this website service and the wonderful help I received from Melissa. She was very helpful, attentive and professional. I recommend this website service as it is the only thing that worked in trying to sell my machines (I also tried Craigs list, the local newspaper and another website.) Thanks!!! Christine

CA

10/19/2009

I was very please with the way April handle this purchase, i will recommend any one to come to usedvending.com to buy new and used vending machinery thank you guys again.

Thomas
Bardstown, Kentucky

10/26/2009

Keep up the good work!!

I cannot praise Melissa enough on all her help. She made it so easy to purchase more equipment for our new business and I will diffidently be contacting her again, SOON I HOPE!

Shawnee, CA.

What would I do without your help in all this stuff?....You have always gone that extra step for me and it is appreciated. Once again you came through for me.
Bud F.

Cashmere, Washington

11/25/2008

April: We had a very positive working relationship with you and mega-vending. You were very helpful, courteous, and knowledgeable about your products. After talking with you, I had all the info I needed to order what we needed. Thank you for your assistance, and we will contact you with all our vending orders in the future.
Again, "Thanks",
John Karaska, Principal, Burlington County Institute of Technology.
Medford, New Jersey

10/26/2010

April, thanks for all that you do! With your helpful and cheerful demeanor, you have made my purchase a "very painless experience". Again, much thanks!

Take Good Care!

John "The Wash Tub"
Decatur, TN

10/16/2011

My experience with this company was superb. Not only was I treated with respect and professionalism, but the customer service rep that I worked with was competent, punctual, and followed-through on every lead and responded to every question. This is a company that does what it say it will do and I am happy to recommend them to anyone.

Very Satisfied Customer
Miami, FL

02/21/2011

Had a rush order and worked with April Hurd. She was very plesant to deal with and turned my order quickly. Actually gathering the data I needed for a quote that particular day. Actually won my repeat business. Keep up the good work!

Ohio

09/19/2012

I cannot say enough about this website. Melissa was excellent. What drive and dedication, Melissa worked with the buyer, stayed in contact with both of us. Follow up calls for both parties. I cannot say enough about this company, my trailer was sold in roughly 5 weeks, amazing. Very satisfied. Thank You Melissa and Usedvending.
A.P.
Michigan


10/25/2009

I found your site to be very helpful in our search for several vending machines. When I contacted the number to get more information, April Hurd was the cs rep and she was extremely helpful and followed up with me throughout my search. We did not purchase from you (although we wish we had) April kept a pleasant professional and courteous attitude. I will keep you in mind when its time to replace what we have. Thank you.
Marquita Smith,
Tampa, FL

12/26/2013

Hi Calice, First of all Merry Christmas and Happy New Year!!!!! Thank You for all your help. I do appreciate all that you've done for me and will recommend you and your company to anyone trying to sell their equipment. Sincerely,
Anthony DeLillis, New York

07/19/2011

Couldn't believe how quickly my equipment was sold on this site. Amazing and Stacy was great and got right to the point of things.

Dennis R,
New Jersey

10/12/2010

Connie and Mega Vending has referred us to several account of which are great locations. They are professional and very helpful in securing the right type of accounts.

Suzy Q Snacks
Las Vegas

06/04/2012

We want to thank Melissa for facilitating our purchase. The purchase of our three machines went smoothly and no problems were encountered.

Scott,
New Mexcio

06/18/2013

Thank you so much Cristina for the Super work you did in selling my vending trailer! From the begining you were Great, and on top of everything! Never a slow or lacking moment, easy and simple, as always, you were there to help, guide and instruct me every step! How amazing it was to see how things laid out so perfect and ....getting top dollar too! Everything went so perfect and smooth! cant say enough good! Your Great! thanx! Hope to do buisness again with you and people like you! God bless you, as i know He will! It was such a pleasure to work with people that know and care!

R.R.
Carthage, MS



06/12/2013

We had excellent service from Stacy Sweet who made the sale work. On previous attempts to sell last year the sale would always fall apart for one reason or another, but Stacy knew how to get it done despite some email problems.
MRH,
Rockville, MD

I think there aught to be a Melissa Powers fan club!! If there isn't one yet, then I think I ought to start one with me as President! It is now Saturday afternoon, but we just got up. Shirley & I are sore but happy after all that lifting and twisting Friday afternoon. Edward is a nice guy, and lives less than 5 miles from us. I knew you were closed by the time we finished loading at about 5:00 PM. Friday.
I will fax you the signed paperwork Monday afternoon. We don't normally get up until 11 AM. Mornings are slow when one is 71 yrs old., so it will be some time after that when I get down to Office Depot to Fax the signed form to you.
Melissa, you are a miracle worker. Thanks for all you did to make this happen.
Most Cordially,
Herbert Baucom

Silver Spring, Maryland
See Hundreds more or Write your own...