PENNSYLVANIA
Pennsylvania Trailers & RVs for Sale! Buy or sell used trailers in Pennsylvania– we have used RVs, used horse trailers, used camper travel trailers, used heavy equipment trailers, used dump trailers, used livestock trailers, etc… AllUsedTrailers.com brings Pennsylvania safe, easy transactions of buying used near you!
DISPLAY OPTIONS
Item No: PA-DT-597H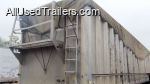 48'L x 102'W x 104'W J & J Tipper Trailer!!!
This aluminum unit is used for hauling and dumping trash and construction debris.

$33,000. Philadelphia, Pennsylvania.
Call Stacy at 601-749-5660, or click the REQUEST button below to email for more info on this trailer.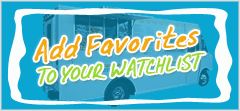 Login to Inquire Online
Call: 601-749-5660
Customer Experiences
01/25/2010

These is my second purchase of Vending Machines with USEDvending I am extremely pleasure by the exelent service that They give to me and specially the affectionate treatment(deal) that give to me April Hurd.

Thanks a Lot.

B.Colón
San Juan,P.R.

Just wanted to get a word of thanks off to you for handling the sale of my vending machines. You came through with what you promised and the transaction was handled in a professional manner and went smoothly. Certainly the sale went more quickly than I could have managed on my own trying to sell these vending machines locally. I'd recommend your service to others who want to sell their vending machines.

Edward Kaufman

10/15/2009

melissa did a fast and wonderful job selling my machines thank u. od

Raymore, Missouri

03/08/2012

My husband and I have just started in the vending business and we needed some dollar bill changers. Stacy Sweet was our sales contact. Not only did he have good prices but also gave us beginners some valid advice. Thanks Stacy.

Joanie,
Virginia

03/27/2011

My family & I tried selling these vending machines after my Dad passed away. We Craig's list, ads and word of mouth with no luck. I found this FANTASTIC site while googling info. I've dealt with Vanessa just about from day 1 which was over 6 months ago and was really hoping that we would be able to sell these before Dad's house sold. Well they did it!! They've sold and my family and I are very grateful!!!
Thankyou Vanessa and Team!!
June Adamchuk

05/13/2012

I've used 4MegaVending since the start of my vending business in 2007 and Gini and all the staff at 4MegaVending have always been courteous, professional and most of all very efficient. I think that's why I keep coming back! Good job!

Francis,
Honolulu, HI

09/29/2010

Ms. Melissa did a very fine & professional job assisting me in
the purchasing transaction.

Goldboro, NC

10/15/2009

Melissa has helped me sell 2 machines in a short amount of time, at no cost to me. She does all of the work with a few phone calls and emails. I tried a newspaper ad for 4 weeks that cost over $100 and I had 1 response. Used Vending. com has worked very well for me.

West Hartford, Connecticut

11/28/2013

Thanks Mellissa, everything was as represented. The deal was so easy, I will not hesitate to call you again.
B.C.
Bloomington, IN



10/25/2009

4 vending the best. I highly recomend 4 vending, very professional company and the staff Melanie lee, April, super, very helpful. I will definitely use 4 vending in the future. Very good locations. DLara vending.

Westmont, Illinois.

03/01/2011

It was a great pleasure working with April who was really helpful and available along all the process. I really appreciate working with April and Vanessa and I will recommend 4vendingtips to everybody I know. I will be back ladies!

Seydi Olney, Maryland

08/20/2009

I had a very positive experience working with Melanie. She was able to answer all my questions and responded to my emails in a timely fashion. I look forward to working with her again.

Mickey
Youngstown, Ohio

04/29/2010

We are SO happy with our soda machine, but April Hurd is our angel. She was SUPER in facilitating our purchase, but she also was so gracious when we lost our key. In a FLASH we were back in business. She actually thanked us for the opportunity to serve us further! You can't beat that!

Pastor Steve

03/15/2012

I have been using Usedvending.com for the past 6 months or so. They have posted great pictures of my food cart and a very descriptive ad.

Steve,
Aurora, OR

04/21/2014

I used craigslist for months, and ended up with people that wanted to talk about buying the trailer, but didn't have any money. After patiently updating my listing month upon month, Melissa hooked me up with a buyer that was sincere and had money. The process was very easy and my trailer is sold. Melissa you are the lady! Thanks

HEM
Los Angeles, CA

04/04/2014

Thank you, thank you, thank you, I just received my can cams and shims today! I have to admit I tried to contact your company in other ways and it was very frustrating. I tried calling, left messages, e-mails, and gave it a couple of days but never received any response for over a month until April Hurd replied and took care of my problem. My boss is calmed down, my stress is reduced and life is back to normal! Thanks again and we are once again pleased with our vending experience and would recommend MegaVending to others whom ask. And you are still, in my opinion DA BOMB!!!!!!

Leon Berg,
Digitex Canada

05/19/2011

Hi Vanessa,

Sorry I'm so late in getting back to you. Our first event with our Model T cart was a success and brought us two more. We are on our way. I want to thank you for your excellent customer service and help all along the way of this process.

Rebekah, CA

10/22/2009

4megavending.com was awsome.
very fast response, very friendly people, had my machine in about 1 week.

mike seemann
crest hill, il.

01/14/2015

So very, very, very, glad I found Usedvending.com. I was in the market for a food truck and there were TONS to pick from, it took me forever to narrow a list to ask about. The staff are so friendly and personable and helped me find the perfect truck for me and I couldn't have gotten a better deal on such a quality vehicle. The sale went smoothly and the seller was very helpful too. We're almost ready to hit the streets with our company. I highly recommend this site!!
Andrea Lewis,
Lucasville, OH



03/06/2014

Firstly, everybody I dealt with at USEDvending (Stacy) was more than helpful. Melissa, you restored my faith in dealing with large purchases. I only wish the remainder of getting my dream business up and running could be so easy. I am not just being nice, Melissa truly went above and beyond the call of duty in every. Thank all ya'all again.
JK
Las Vegas

03/10/2013

Christina did a wonderful job of helping me find just the right trailer that I was looking for. She kept in touch with me the entire time and even followed up with me after the transaction! Thanks, Christina for a job well done!

Nadine in Colorado

04/28/2014

Calice has always been there for me and my small business. She has been eager to assist me with any inquiry that I have presented to her. She is very professional and a tremendous asset to Used Vending. Thank you again Calice.
Sincerely,
Jesse N. Horton- SC

01/17/2011

Melissa,
Great job in getting back to us with the machines we needed and explaining how the process works. The transaction went very smooth and the description was what was stated. We are happy with the machines and will be doing more business in the near future. Thank you for your help and we will be talking to you soon. Glenn Elk Grove, Ca.

02/22/2012

I never thought selling our business would be so easy. Calice was awesome! She kept us informed durning whole process and was great during the whole thing. I really apprecaited having her negoiate everything for us. Thanks Calice

Debbie
North Carolina,

06/13/2011

I would like to thank Stacy Sweet for all the hard work and customer service in helping us to obtain a vendor at our location. Thank you for your professionalism, follow-up, and kindness.

Independence, OH
Arleen

08/11/2014

I was thoroughly impressed with the outcome of using this site to sell my snack machine. Being that I knew only what the average person does regarding vending machines and that is,"What do I want and do I need to get change?" € The Megavending Rep. walked me through what I needed to sell them and that was pretty much it, I just waited for the emails. The second person that was interested bought the machine. The way they have it set up works out well, it weeds out the window shoppers and does not waste either the sellers or buyers time. I will definitely use them again if I ever need to sell or if I am looking for a vending machine.
Brett Braunschweiger,
Houston, TX



02/19/2010

Would recommend UsedVending.
What a pleasure it was to work with Melissa. We went into his process not knowing what to expect. Melissa walked us though each segment of the deal and was totally helpful in every way. We were also working with a time factor, us being on the west coast but she worked it out. I have enjoyed working closely with Melissa and would highly recommend the company to my friends and family.

San Francisco, CA

11/09/2009

April got me the best deal and it shipped quickly! Thanks so much!

Elkhart, Indiana

03/04/2013

Melissa Powers did a great job in handling the purchase of our new vending trailer. I would not hesitate to contact usedvending.com for future needs or to refer them to someone else. A very professional sales person and site.

Deborah Walker
Happy in Coffee City, TX

I recently sold 2 Antares Combo Machines through USEDvending.com. I never expected to sell them as quickly as I did and must really commend Eric Normand for handling everything so well. Any questions I had, he answered promptly. I was a little leary doing business on the internet with someone I had never met, but Eric will make you feel like you've known each other for a while. If you have any doubts about dealing with USEDvending.com, it is not necessary. The transaction went very smoothly and after the buyer picked up his machines, I received my check within days. If you are buying or selling, this is the way to go!

Anne Green
Florida

06/10/2010

It was an absolute pleasure working with April and Usedvending.com. April was professional, patient with all of my questions, knowledgeable of the product, and quick to respond to each of my inquiries. The transaction was simple and smooth and we love our new snack vending machine! Thank you so much April!

Leslie Atkinson
Fire Safe Protection Services
Houston, Texas

Just wanted to let you know that we received the honor box yesterday. You give A+ customer service.
Have a good day.
Becky G

11/13/2014

Thank you so much for assistance in getting us a drink vending machine. Your assistance, along the technical assistance received, was very beneficial and allowed for a smooth process in ordering and receiving our machine. Thanks again for all of your help and Prince George County will keep you mind should we have future vending needs.
Leigh Primmer,
Prince George County, VA



06/18/2013

I was very impressed by my dealings with usedvending.com in general, and with Cristina in particular. She was a total pleasure to communicate with, and always had a cheery, positive attitude. Thanks so much for making the selling of my concession trailer such a quick, easy, and enjoyable experience!

T. W.
Bloomington, IN




12/08/2011

I contacted Melissa at extension 11 to look for vending machines, and the work she did for me was very good. The machines were just like she said and everything went as planned. Very happy with purchase.

Claud,
Big Spring, TX

10/06/2010

I had only one vending machine to sell. April and the staff at Usedvending treated me like a big customer. They were very helpful throughout the process.
I felt confident and secure working with this online company.

Jedidia Dyer
Owner - Art Assist

12/09/2010

Thank you for all of your help in obtaining our two machines last month. You made it very easy and the transaction went smoothly. We appreciate your patience in helping us get this done. If we need more machines, you will be the first one we call.........you made things so much easier than we thought possible!!

Darwin,
MO

08/01/2014

Much thanks to Stacy for the constant communication and support. You made this an enjoyable and seamless experience. Anytime I had to edit my listing for pictures or added items the customer service team here was quick to make those changes. Having someone do the initial contact with interested buyers was worth a great deal to my partner and I. I would recommend everyone give you guys a shot at helping sell their equipment. Thanks again for everything!

Brittney B.
Terrel, TX

08/21/2014

Hey April, The vending machine has been a great addition to our theatre. The actors love it because I am able to control what we put in there. Unlike most vending machines we have no candy bars, instead we have healthier options like trail mix and freeze dried fruit. We can also put in some unusual items that actors seem to need frequently like black socks, deodorant and tea bags. Everyone laughs about it, but they are using it like crazy. We are kind of weird I know, but thanks for helping us out! The machine is great and sales are strong. I anticipate that the machine should be paid off with in a year and a half or so and then it's all profit! Thanks so much,
Kal Poole,
Helena, MT

09/29/2009

Two thumbs up to April Hurd. She helped me out with a Ship To Address correction, and it turns out she was a Sales Rep who went the extra mile to help out a customer. She did not take the stance "That's not my job", but followed thru till the issue was resolved. That's good PR for your company. Thanks!!!!!
Rosemary, Mandeville, LA

05/22/2010

i must let everyone know that MELISSA made me very comfortable from our first conversation. she was with me all the way. the sale of my machines was fast, smooth, and easy. if anyone has vending machines to sell or want to purchase call MELISSA A.S.A.P

mickey

10/07/2009

Melissa did a terrific job at getting my machines sold. I would recommend her any day!!!
Thanks so much Used Vending...
Linda Schoeffler

Sacramento, Calfornia

10/21/2009

thanks for being so patient

Charles
Upper Marlboro, Maryland

06/30/2011

I was so pleased with how smooth and fast everything went with me selling my mobile kitchen, Melissa was so helpful, thanx hun!! Now I'm in the process of purchasing a cart, and Stacey is great too... I will refer everyone I know looking for any vending, so far it's better than Ebay! Thanks usedvending!!!(Melissa & Stacey)

Laurel, MS

Melissa, Thank you for all your help in the sale of my vending machines. We just completed the transaction and everything went great. Nice man! I would highly recommend your business to anyone. Thanks again. Scott

Wisconsin Dells, Wisconsin

04/30/2014

I had dealt a lot with Melissa and Stacy through the selling of my concession trailer and equipment. Both of them were on the ball when it came to serious offers about my stuff and Stacy was the man who got my stuff sold. He made sure that the gentleman who was interested in my stuff was extremely serious in purchasing it because the gentleman was 3000 miles away. As a result my stuff was sold and I am extremely satisfied with the work that was done in getting it sold. Thank You Melissa and Stacy for all your hard work.
Sincerely,
Patrick
Riverview, Fl

10/15/2012

HEY CALICE, THANKS SO MUCH FOR ALL HARD WORK IN CLOSING THIS DEAL FOR ME. NOW LETS SELL THE OTHERS!

JWE
WHITE PLAINS, MD

09/30/2010

i had a very pleasant experience with Melissa selling my machines. She and her people were very friendly and helpful. Thanks again!

Carol in Victorville

01/20/2015

Melissa Powers with Used Vending has been working with me on my purchase. I really appreciated all her help in the purchase of the food trailer. With her help and knowledge the transaction was a breeze. I recommend them Very Highly, they are very professional at what they do.
Geoffrey Hubbard
Roselle, NJ
See Hundreds more or Write your own...