MONTANA
Montana Trailers & RVs for Sale! Buy or sell used trailers in Montana – we have used RVs, used horse trailers, used camper travel trailers, used heavy equipment trailers, used dump trailers, used livestock trailers, etc… AllUsedTrailers.com brings Montana safe, easy transactions of buying used near you!
DISPLAY OPTIONS
Item No: MT-DT-495H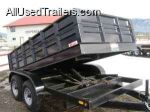 7x12 Dump Trailer!!!
This is a brand new trailer. With brakes and 16" tires. Has a GVW of 10,000.
$6,325. Columbia Falls, Montana.
Call Stacy at 601-749-5660, or click the REQUEST button below to email for more info on this trailer.
Item No: MT-DT-496H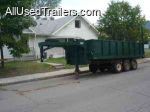 16' Gooseneck Dump Trailer!!!
This is a heavy duty trailer that has newer paint, deck and hydraulic pump. Pulls and opperates well.

$5,700. Missoula, Montana.
Call Stacy at 601-749-5660, or click the REQUEST button below to email for more info on this trailer.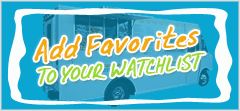 Login to Inquire Online
Call: 601-749-5660
Customer Experiences
08/22/2011

Stacy was great! I had a hard time finding a combo machine for our small office and he was able to find me someone right away!

Thanks, Stacy!

Kathleen,
CA

10/08/2010

Connie Jordan/MegaVending referred us to a real money-maker location. We depend on MegaVending for quality referrals to expand our vending business. Thanks Connie/MegaVending. We look forward to more referrals!

Prestigious Partners LLC

10/12/2010

Connie and Mega Vending has referred us to several account of which are great locations. They are professional and very helpful in securing the right type of accounts.

Suzy Q Snacks
Las Vegas

12/21/2015

The process was a breeze!!! Melissa is great and Usedvending.com gets everything together for you!!!
Maria & Frank Huereque,
Ridgecrest, CA

07/02/2010

a very professional and easy transaction in getting our concession trailer sold. Melissa was very prompt and efficient in helping make the sale close. Thanks for all your efforts!

Joe Hurst
Thomasville

12/23/2016

Thank you for the excellent service i received on selling my sticker machines. Everything went smooth. Thank you Erin Rose. Good customer service.I will surely recommend your service. i do appreciated it. Thank you once again. Great and honest company to do business with.
Lorraine Gaeta
Denver, CO

10/25/2009

4 vending the best. I highly recomend 4 vending, very professional company and the staff Melanie lee, April, super, very helpful. I will definitely use 4 vending in the future. Very good locations. DLara vending.

Westmont, Illinois.

11/01/2011

Once again Melissa and company sold my concession trailer. This is my 2nd item sold and I got a better price and less hassle then CL. No tire kickers. Thanks so much.

Chris
Golden, CO

05/16/2016

It was very easy to list my vending machines on the website. Customer Service was great to deal with when they had an offer. I would definitely use this service again.
J. Shamberg
Healthy Vending of the Triad
High Point, NC

09/26/2013

Melissa at Used Vending was great!!! She was helpful, considerate and always available. I had somewhat of an unusual item to sell on the site, but my item sold for exactly what I was seeking and Melissa guided me the whole way. I would highly recommend the Used Vending site to anyonewho is selling or trying to buy great used vending equipment.
Thanks Melissa!
Sam
Lafayette, CO

Melissa, Thanks! The Truck is working great for our needs. You made it happen on our timetable!
Tom Gordon,
Transportation Coordinator, 20th Century Fox
Los Angeles, CA

11/27/2009

As always, our experience with UsedVending was exceptional. With Melissa's help, we sold our machine at a price that was right for us. It was quick and easy.
THANKS Melissa!

Ken R
Dallas, Texas

05/16/2014

April helped us find a great soda machine vendor!
We had 2 different gentlemen call to come see our site and put in a soda machine.
We ended up going with Frank's Vending out of Schaumburg, IL.
The process was seamless and April kept in constant contact via email.
Thanks so much for your services!

Keller Williams Realty Infinity
Naperville, IL

09/14/2017

MegaVending has been a great resource for us over the past 9 years that we've been in business. They've really helped us to grow and prosper. In particular, it has been a true pleasure working with April Hurd. She is knowledgeable, honest, and caring. She really wants her clients to succeed! Whatever you need, whether it's reliable machines, parts, service or just some good advice, MegaVending is the one stop resource for us. We really appreciate the leads we've received over the years as well! Thank you April and MegaVending!
Bob and Lisa Krasney,
Echo Vending Company,
North Attleboro, MA

10/17/2012

Our dream came through. Thanks for your professional effort Gini. I will recommend you to anyone.

Jhun
Cheyenne, WY.

08/09/2011

Stacy Sweet made a sweet transaction and great deal for me with seller. He saved my life because I need a machine for a high traffic location and I would have lost it if it wasn't for usedvending.com, Thanks again Stacy.

Precious
Wilson, NC

09/24/2015

I've never purchased a concession trailer. Thank you for making this process extremely easy and working with me every step. I appreciate the great job you did. Thanks again.
Julie Swann
Hayden, AL




05/28/2012

I found Used Vending on an internet search and thank God I did!! They were finally able to sell 2 of the 5 vending machines I was trying to sell! I sold them to a young man who seems quite eager to start his business. Thank you Melissa for all your help!! Now just sell my other 3!!!

D.W.
Westmont, IL

03/23/2011

April Hurd is a wonderful person to work with. She is very professional and patient. I had a great experience purchasing vender machine. I am sure I will come back again for more products in the future. Thanks, April.

Roger Zhang
Brooklyn, NY

10/28/2009

Found your company on the web sort of by accident. Had 50 candy machines I was looking to sell. It took 3 separate sales, but Melissa helped me sell them at the price I wanted. Would certainly recommend you to anyone. Thanks a lot!

Paul,
Indiana

03/24/2014

I wanted to share with you my experience with your company. I looked all over the web for a company that would supply our office with a soda vending machine, without much luck. I came across your website and filled out the questionnaire, hoping your company could help me find someone who is willing to put one into an office of less than 40 people. April contacted me right away via email and stayed with me through the whole process. We had a gentleman come out to our office this week and will be returning next week to install our machine. I really appreciate all the help and the follow up from April. I will be sure to suggest her to anyone I know. Thank you again for all of your help!
Carrie B., Colorado



10/23/2014

Thanks for the great services- I would recommend you highly.
Yours truly,
Wrangler Rich from the Shiloh Ranch,
Hobart, Indiana

11/26/2013

April is the best! She worked with me to obtain great profitable locations. She was there throughout the whole process to make sure everything went smoothly and to make sure that both parties were completely satisfied. And I I'm satisfied every time! As well as my locations that I have obtained with her. April is the best and I love doing business with her and her company Megavending.com.

Kenneth,
New Jersey



07/08/2016

I will be more than happy to recommend your services to other people. The sellers are fantastic people. Not only did we have a successful business transaction but made a wonderful new friendship. Thank you again for all of your help and I will be more than happy to send you pictures.
Michael Ross,
Eureka, CA


03/22/2016

I recently advertised and sold a small vending machine through your site. The process was quick, smooth, and everybody involved was fair and honest. Your agent, April Hurd was professional, friendly and made the process easy. Thank you for a job well done.
J. Clay,
Marietta, GA

11/11/2014

Hi Crissy, Just wanted to thank you for all your help with the sale of my Ice Cream trailer. Everything went very good and quick. I would for sure use your web site to sell items again. I was very surprise how easy everything went and hassle free. thanks again.
Best Regards,
Paul Angerami
Phoenix, AZ

I contacted usedvending.com on September 29 and discussed with Stacy Sweet my son's current vending machine needs. Stacy was very professional and made us feel that we were his most important customers. His first response was to find the machines we needed at the closest travel distance, next we discussed what we were willing to spend on the machines. Stacy contacted the seller and discussed our terms, the seller was in agreement and Stacy called me back and said everything was a go if my son was ready to buy. We made the deal on September 30 and was able to pick the machines up on October 2nd. This was a very smooth and quick transaction. When we met the seller we discussed how easy usedvending.com and Stacy Sweet had made this deal easy for both parties. As we talked she told me that Stacy also was very professional made her feel that she was his most important customer. We have purchased several vending machines over the past 17 months thru different venues and avenues but have never had the transactions go this smooth. Usedvending.com has become our main broker because they always make your needs their priority. In the future will always search usedvending.com for our vending machine needs. Thanks to usedvending.com and Stacy Sweet for all the great efforts, professional support and services you have given us. We look forward to our future purchases thru usedvending.com. Thanks again Stacy you are the best.

Charles Hollingsworth
Eupora, Mississippi

07/02/2015

We would like to thank usedvending.com for your service and professionalism helping us sale our concession trailer. After months of paid listing with two of the three largest internet outlets we found more serious people was shopping with Usedvending.com. They could talk with a live expert and the commission fee is very reasonable compared to our brokers.
Thank you,
Billy Davis
Loganville, GA

05/18/2016

It was pleasure doing business with your company. The transaction was smooth from the beginning until we drove away with the vending machine we purchased in the end. It was easy working with the Broker and we were ready to buy the item from seller ALL the leg work had been done. We will definitely use your company again should the need arise. Happy Customer!!!!
Dorothy Meadows,
Greensboro, NC

04/22/2013

Thank you for all your help in selling our food truck. The process was quick and painless.
I.R.
Miami, FL



03/15/2017

April:This email is intended to confirm that we received the two Naturals2Go entree units and to thank you for your efforts on our behalf. Working with you was truly a great experience. You not only worked tirelessly on our behalf, but your happy and gracious demeanor made the experience relaxed and enjoyable. I would highly recommend you to anyone looking for a specialist in used vending machines. Your knowledge and patience ultimately led to a successful transaction. Thank you, thank you and most of all, THANK YOU!! All the best and I will definitely be using you for all my future needs.

David Propis
CEO, Island Vend Enterprises Corp.
Melville, NY

10/09/2008

Hello, April did a great job selling me my coke machine, everything was just like she said it would would be, I would recommend for all your vending needs.

Rocky,
Rome Georgia

07/21/2016

Wendy,Thanks again for helping sell my concession trailer. I was very happy with the whole experience.I asked my buyer how he liked it. He said it was very easy and that you walked him through everything he needed to do. I will refer you and your company to anyone I come across needing your service. Best Regards,

Ray Rabenda,
Beacon, NY

09/16/2012

Melissa was a gem to deal with, prompt and professional. I would not hesitate to buy and/or sell on this site!

Bob,
Georgia

09/29/2010

I am very pleased with USEDvending.com and how easy it was to sell my concession trailer thru them. Melissa was a real joy to work with. I would defintely use them again!

Les Savage
Savage and Sons LLc

12/27/2012

We have had 2 very good experiences with placing our machines through our representative Gini Sweet. She has been most helpful and follows up on our placements regularly. Thanks Gini for being so helpful. We look forward to doing business with you in the future.

G & M
Hueytown, Alabama

08/10/2010

Melissa was wonderful to work with... Always very helpful and quick to respond.. USEDVending.com had our vehicle spoken for in less than a week and sold in under 3 weeks something that we were unable to do in 2 months.. Great Website and we would do buisness with again!

Matthew Ballance
CEFCU Vehicle Services,
East Peoria, IL

12/08/2009

April helped me out so much, i would have been lost with out her

Takoma Park, Maryland

11/13/2008

Melissa,
Recieved the vending machine. It looks great! Can't wait to use it. Thank you for your help! You made this easy.
Kim

Utah

03/06/2013

Very good doing business with Amanda and Calice, when we finally got the machines priced correctly.

G.B.
Oak Lawn, IL

12/09/2014

Melissa, Thank you so much for all your time & help selling our food stand! I am sure to tell anyone & everyone about you! Also wanted to say thank you for all your time texting me when I didn't have a voice! God Bless You,
Clayton & Cammie Thayer
Wheatridge, CO

08/24/2010

We purchased our equipment back in 2007 through Mega Vending, April was our sales contact.2010 we decided to sell this same unit through their affiliate, Used Vending. We all know making the purchase is exciting but their are times when the sell can be more than challenging. This particular challenge was overcome by a sales representative that worked through the issue, communicated clearly, and resolved our issue. It takes an experienced staff and strong company to work through these challenges and ultimately make both parties happy. This is that kind of company.

Thanks again April

P Webster/ P an B Petro

05/18/2016

Dear Mega Vending, I would like to take a moment to tell you about my experience purchasing a new vending machine. At first we were looking for a used soda machine and went online looking at your sister company UsedVending.com. After getting a quick education on used machines, we decided to look into new ones. Never purchased a vending machine before. I sent an email requesting that someone contact me about purchasing a machine. That is when I had the pleasure of meeting your sales associate April Hurd. She was so patient dealing with my long drawn out story of our vending needs. April has a great talent of listing to a customer needs. She then asked particular questions that I didn't even think about. Before long I felt so comfortable with her knowledge and expertise that we decided to upgrade to a combo machine. I find April to be an extreme asset to the success of your company. April was able to make the ordering, purchasing, and checking on the delivery a breeze. Once our machine arrived we put it together, turned it on. Your machine is very easy to put together and program. We called your tech support line for only 2 questions and they were a pleasure to work with as well. Your machine is the talk of the Church and Pre-School. Mega Vending is our one stop place for our vending needs.

Mega Thanks,
Blair Rogers
Hollywood Hills United Methodist Church
400 N. 35th Avenue Hollywood, FL 33021

11/20/2014

I €'ve been talking to restaurants to consider being a commissary for me. Ran across an established business who, just by chance, €wants to take on another to help. €So looks like the money will be in a partnership with another business. €But, I do thank you for your time and should this not work out, I'll be in touch again, since it seems €from the little I've learned, €that your organization is honest and above board, and that is getting to be a rare thing these days. €
Sincerely.
€F. Flemish
Huntsville, AL

09/18/2012

Melissa- I had an extremely positive experience selling my food truck w/ usedvending.com. Very professional staff, no strings attached, and no cost to me! The best part is how they facilitate all negotiations and weed out the buyers that aren't serious, which saved me a great deal of time. I definitely recommend their service. 10 out of 10!

Mike,
Florida

Hello Julie, I just received the shipment. That was fast. I really appreciate your help and I'm very impressed how fast you filled and shipped my order. I'll be ordering 20-25 more machines in the next two or three months. I'll definitely be in touch when the time comes. Thanks again,
Randy P.

02/19/2014

I was looking for a food truck to purchase and from the time I inquired about one until the day I drove it home, Calice Bilica, was such a tremendous help. She was there every step of the way with answers or any assistance that was needed. Thank you Calice for all of your hard work.
G.B.
Tulsa, OK

02/13/2012

Melissa Powers was very helpful to me throughout the entire process. Very courteous, professional, and prompt and thorough with her responses. This is a great outfit to do business with. I highly recommend. :)

RH,
South Carolina

09/18/2015

My experience with your company was a smooth transaction. April you were very helpful on all my request and quick about doing so. The only downfall was only having one photo on your website but April you were quick to get those photos for me. Thanks again....
Leon Shiggs,
Beaufort, SC
See Hundreds more or Write your own...