MONTANA
Montana Trailers & RVs for Sale! Buy or sell used trailers in Montana – we have used RVs, used horse trailers, used camper travel trailers, used heavy equipment trailers, used dump trailers, used livestock trailers, etc… AllUsedTrailers.com brings Montana safe, easy transactions of buying used near you!
DISPLAY OPTIONS
Item No: MT-DT-495H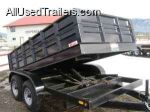 7x12 Dump Trailer!!!
This is a brand new trailer. With brakes and 16" tires. Has a GVW of 10,000.
$6,325. Columbia Falls, Montana.
Call Stacy at 601-749-5660, or click the REQUEST button below to email for more info on this trailer.
Item No: MT-DT-496H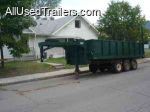 16' Gooseneck Dump Trailer!!!
This is a heavy duty trailer that has newer paint, deck and hydraulic pump. Pulls and opperates well.

$5,700. Missoula, Montana.
Call Stacy at 601-749-5660, or click the REQUEST button below to email for more info on this trailer.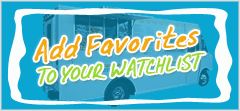 Login to Inquire Online
Call: 601-749-5660
Customer Experiences
03/09/2016

Absolutely it was a real pleasure working with you and your company. You guys made it easy and smooth all the way through the entire transition. I'll definitely spread the word if I ever come across anyone looking to buy or sell a food truck. Thanks again and take care and talk to you when I need my second one.
Chris Innes - The Salt Water Truck
Albuquerque, NM

04/19/2016

Thank you for doing a good job. I was a little skeptical in the beginning, but Wendy took care of everything I needed and everything worked out. Thank you.
William Ray,
Homosassa, FL

06/13/2012

Calice was very efficient and answered any questions that I had. The transaction went smoothly and I would use this company again.

R.H.
Somonauk, Illinois

01/06/2013

Amanda Haynes was wonderful! She was polite, knowledgeable and helpful. Amanda helped make my first vending machine buying experience a smooth one. I recommend this company for anyone interested in vending.

T.A.
Chicago, IL

08/12/2015

Thank you so much to UsedVending for selling my food truck. I had been trying for months and didn't want to deal with xxxxxxlist or the idea of being scammed. With UsedVending I never had to worry! They kept in contact with me the whole time, in a proper and non bothersome way. Updated my info and use a screening process to protect both the buyer and seller. This was so convenient for me as a seller, April handled ALL of the information and talking to my buyer until it was time for them to come pick up the truck! Thank you April and UsedVending!
LV,
Winton, California

10/25/2009

My experience with 4 mega vending was awesome! I contacted several other companies and it took several days for them to contact me.I emailed and within a few minutes I had a response. April Hurd is very professional and wonderful to work with.

Thanks
Monica Reece
Harris Jobe Elementary PTO

03/23/2011

April Hurd is a wonderful person to work with. She is very professional and patient. I had a great experience purchasing vender machine. I am sure I will come back again for more products in the future. Thanks, April.

Roger Zhang
Brooklyn, NY

07/14/2016

Hello Wendy- Thank you so very much for your help finding a buyer for my food truck! You reassured me when my nerves got the best of me and I thank you for that! I would recommend your company to anyone looking to reach the larger market of perspective buyers!

Thank you again

Lynn Pfeil,
Big Bend, WI


07/02/2015

We would like to thank usedvending.com for your service and professionalism helping us sale our concession trailer. After months of paid listing with two of the three largest internet outlets we found more serious people was shopping with Usedvending.com. They could talk with a live expert and the commission fee is very reasonable compared to our brokers.
Thank you,
Billy Davis
Loganville, GA

04/15/2015

April, actions that you did made a smooth transaction; because of your skills and trust I have with you, I will tell everyone that your're the person that can walk them thru step by step.
Happy to work with your company.
Thanks,
JB's GrubHub, Winchester, IN

03/12/2015

Hi Melissa, Thank you so much for all your help with selling our Food Trailer! You helped us understand the information and details of what the buyer looks for, and helped broker the the deal which completed the sale. I will definitely recommend your services in the future to anyone looking to purchase, or sell equipment. Thank you again for all of your help!
Valerie Ledgerwood,
Port Orange, FL

10/29/2009

I had some used vending machines I had been trying to sell for a couple of years.

Melissa did a great job not only finding a buyer, but facilitating the whole transaction.

When I ran into a big problem at the time of the sale, Melissa took care of it for me immediately.

I had a great experience with Melissa and UsedVending.com and I would encourage anyone to give them a try.

Sincerely,

Karl Hummel
Live Oak, Texas

01/13/2016

Thank you so much for helping me find a trailer that satisfied me needs. I would recommend you to other people. Once again I really appreciate your help.
Sincerely,
Emmanuel Paintsil
Worcester, MA

06/13/2011

I would like to thank Stacy Sweet for all the hard work and customer service in helping us to obtain a vendor at our location. Thank you for your professionalism, follow-up, and kindness.

Independence, OH
Arleen

05/09/2012

Pleasantly surprised on the process of sale, quick & effortless... Melissa was AWESOME, she took care of everything very professionally!! Thank you again Melissa.

Ryan,
Des Moines, IA

10/06/2016

April: I wanted to write you a quick note to say how much I appreciate your helping me with the purchase of three vending machines I need for my business. Your insights, communications skills, dedication and enthusiasm made this a win-win for everyone. I appreciate your continuing follow up and demonstrated interest in helping me with this purchase. Again thanks again for your efforts to make this work for everyone involved.
Ed Williams,
Billings, MT

08/18/2014

Just a note to let you know how much I appreciate you sending me qualified buyers for my vending machines. It has been a pleasure working with you.
Thank you,
Jimmy Constant, Baton Rouge, LA

06/27/2012

Melissa, the trailer we purchased through you just arrived and we could not be more pleased. Your help narrowing the 100's of selections down to the last one was an enormous help! You can be sure we will be using your company again.

Gary M.
Sharon, Alabama



06/24/2016

Hi Melissa! Just wanted to let you know that the sale went great and I picked up the trailer today!
Samantha Griego,
Albuquerque, NM

08/25/2012

This was the first time I purchased vending machines long distance, using a third party. The experience was smooth and seamless. I appreciate the help that Calice gave us in allowing this purchase to happen.

Thanks Calice! Yochum Vending
Pittsburgh, PA

08/01/2011

It was a pleasure doing business with Melissa. She was always up beat, friendly, informative and willing to help. The ease of the paperwork which can slow things down was all in order and made the transaction go smoothly. Thanks Melissa

04/28/2016

Thanks for all your help Greg. You found a buyer very quickly and assisted me along the way. The process with your business could not have been easier- especially with a difficult buyer!
Amy Shepherd,
Woodstock, GA

07/02/2015

Hi Crissy! This is Kim & Jay - the Pico De Guyo people! We wanted to let you know how pleased we were with the service we received from you and USEDvending.com. From the first phone call we made, it was EASY for us to get our truck listed, updates made, and questions answered. You provided our first qualified buyer within 10 days of listing, and 3 weeks later our truck was sold! We love how you have designed your service so that sellers don't have to come up with any money to list their truck - and your system really works! Thank you for the great service you are providing to those of us in this industry! We would definitely recommend you to anyone looking to sell their truck! Thanks again!

Kim Walgren,
Buffalo, WY

11/04/2015

Usedvending.com has now helped me twice. 4 years ago I was looking to buy a food truck, I knew very little about pretty much anything involving this business.Melissa took me by the hand and walked me thru the purchase of my knew business, after 3 successful years I was able to finally retire,so I figured who else but Usedvending to sell my food truck. Greg took over my ad and in no time at all was able to sell my truck. Thank you Used Vending what a great team you have.
Ed Stack - Madsams Food Truck
Columbia, KY

06/10/2014

Used Vending: Just wanted to share my experience with others regarding Used Vending. We were selling a coffee trailer in Montana, definitely off the beaten path, and were not expecting any interest anytime soon. Low and behold Crissy kept telling us that there was an interested party and they would put an offer in soon (we thought, "yeah right"), except that they actually did put in an offer! Within 5 days the trailer was leaving our house and the money was in our bank! Crissy was amazing, the process is very simple, and UsedVending gets results! Thank you UsedVending!
Jon in Montana

10/25/2011

I would like to thank Melissa Powers for going over and above board to assist me in my recient purchase. She was super friendly and really did a great job when I ran into a little difficulty. I would recommend Melissa to anyone who asked me about this service.

Vinnie Walsh,
New Jersey

12/02/2010

Melissa - I want to thank you and your company for helping me sell my vending machines. Back in the Spring of '10 I decided I wanted to unload my machines. I had no idea how I was going to do this, an add in the local paper a notice on the bulletin board in my local supermarket I was stumped. I googled used vending machines and your company was the first on the list. I listed my machines in May, sold 4 in August and 3 in November. Thank you for all your hard work you were wonderful to deal with and I wish you a very happy holiday season and a prosperous 2011.

Thank you again,
Jean
New Jersey

10/12/2009

We have been very fortunate to find your company for parts for our vending machines. We are very grateful actually to have each other, parts makes us both $$$ You have been very helpful to service our needs when we need parts.
Thanks so much, April works hard at her job to please her customers.
Go April.
Pam & John Hawk
Columbus, Ohio

02/07/2014

Melissa was most helpful in my purchase. She is very professional and a joy to do business with. Usedvending.com has a valuable asset in Melissa Powers, she made this as smooth a transaction as could be expected.
R.B.
Ridgecrest, CA

05/19/2014

Hi Melissa ,
Just wanted to say Thanks for taking care of me in my Food Truck hunt. You answered all my questions and pointed me in the right direction for my needs . Your process was seamless and very easy . I would highly recommend your company and mainly yourself to work with . I'll be contacting you very soon in the future for Truck #'s 2&3 .

Thanks again for your support & guidance,
Ed Sautro
Wake Forest NC

06/23/2015

I have been searching for a Food Truck that was very low in price but had the potential to be built out to suit my needs. Although I looked at literally hundreds of first alerts to find what I wanted, I finally did. The help I received from Melissa and April during my search was fantastic. April was the one I dealt with to make the deal on the truck I finally purchased. She walked me through each step of the process and was very patient with getting my questions answered and directing me to finalize the deal. I got exactly what I was looking for in the end and couldn't be happier. Thanks to everyone at Used Vending for connecting me with the perfect truck and Seller.
Dennis Shaw
Damascus, Maryland

07/22/2016

Melissa:I wanted to thank you for assisting me with my Food Trailer purchase, at first I was very nervous to even call, (since most listings I found to be a scam of some sort), but I had a choice on who to contact (pictures), I actually got to see a face with whom I had the PLEASURE to actually speak with, I definitely made the best choice, based on your picture only…LOL. Thank you a million times, you not only made me feel comfortable over the phone and the transaction so simple, you put me in touch with the most amazing Seller. So thank you for assisting me with beginning my dream, I would defiantly refer you (personally), you are the perfect Salesperson, you made me feel like it was more than a business transaction and so easy.

Thanks again!
Theresa Montalvo,
Plantation, FL

Hi Gini, This was my first experience and transaction with your machine placement program. Everything went very smoothly and expedious as we conversed back and forth via email or telephone. I appreciate your quick response and thoroughness in providing the needed information. A vending machine has been placed and the customer is very excited about it. Thank you again for the referral.

Tom Mennetti
South Carolina

07/16/2009

I just wanted to say THANKS! for my recent experiences I have had with your company. I am new to the vending industry, establishing myself in January 2009, and am still learning the ropes with a lot of help from April and Kara. These two ladies are huge assets to your company! I can't thank them enough for the assistance and information they have given to me.
I was contacted by Kara in March 2009 about a medium size account in my service area. After meeting with the client, it seemed like a good fit, and I informed Kara of my decision. She handled the entire transaction smoothly and without a hitch; it was a very different experience then I have had with the few locating services I have dealt with.
At that point, I contacted April about the location. She listened to specifics of the account and made a recommendation as to which machines to consider. When it turned out that the machine we had chosen (an ST3000) was a little outside of my price range, April promptly arranged financing for the equipment. Considering the recent state of the credit markets, and the short length of time I have been in business, I was relieved to say the least!
The machine was delivered with no problems and has been on location for about a month now. Everything is working great and the capacity of the unit seems a perfect fit for the account it is in. Thanks again, April and Kara, you made this the easiest account that I have!
Joshua J.
Milpitas, California

04/10/2014

Hello April,
I wanted to drop a line and Thank you again for the wonderful experience I had in dealing with you. The process on my end was much longer than expected. In fact about 6 months longer than it should have been. During that time every obstacle that came up you had a solution for. You made me feel as if I was your only customer with quick responses to all my questions. I would definitely recommend you to anyone who is need of your company's products and/or services. Please feel free to share this with your superiors or prospective clients.
James Z.
Oakwood Village, OH

08/11/2009

I was very pleased with the quality of lead I was given. Information was accurate and I look forward to a continued business relationship. Melanie acted very professional and understanding in our dealings.


Sincerely yours

Howard
Old Greenwich, CT

01/26/2010

April went out of her way to help me with our new vending machine! She was awesome to work with and got the machine to us quickly. I looked forward to her emails with the inspirational quotes!

06/22/2011

Thanks Stacey,
After posting my cart on ebay and craigslist with no success, i ran across your web listing for selling carts and ultimately found a buyer through you guys over the other two outlets. The offer and counter was no nonsense and the deal was executed professionally.

trey weiland

09/18/2015

My experience with your company was a smooth transaction. April you were very helpful on all my request and quick about doing so. The only downfall was only having one photo on your website but April you were quick to get those photos for me. Thanks again....
Leon Shiggs,
Beaufort, SC

09/18/2012

Melissa- I had an extremely positive experience selling my food truck w/ usedvending.com. Very professional staff, no strings attached, and no cost to me! The best part is how they facilitate all negotiations and weed out the buyers that aren't serious, which saved me a great deal of time. I definitely recommend their service. 10 out of 10!

Mike,
Florida

04/28/2014

It's been a bit of a process (2 years plus) trying to sell our wall mounted tempered controlled vending units, but Calice Bilica has been on her game. We are very grateful for the progress in getting rid of our inventory as well as the thorough attention to detail Calice provides. Thank you Calice and Usedvending.com!
D.R.
Baltimore, MD



02/07/2012

Calice has been great!!!!

GT,
Houston Texas

My first experience with usedvending.com had the makings of a complete disaster to no fault of the company. However customer service representative Calice was diligent, understanding, and always accessible when I needed her throughout my first experience with the company. I know things don't always go as expected therefore it's refreshing to know that there are still companies that give top notch customer service. Thanks Robert

07/11/2016

Working with UsedVending.Com was very positive for me. First, my contact, Wendy, was so helpful and kind. She walked me through the process giving me peace of mind. I felt the whole experience was better than I hoped. This transaction can be stressful. Wendy put me at ease and I felt my sale would be handled well for both parties.

Kristina D. Taylor
Operations Manager
Sodexo - Pittsburg State University, KS

05/25/2011

Hi Vanessa,

I am EXTREMELY pleased with your site. You give me (the small businessman) an opportunity to expand and compete. My experience in dealing with you and everyone on the site has been Great!

Thanks,
Vending for All
Tennessee

04/24/2016

My dealing with Melissa was the most satisfying experience and enjoyable one. She is a professional and prompt.
Luis Taza
Hackensack, NJ

12/11/2015

We purchased a food trailer from UsedVending and Jennifer Melerine. She was great to work with as well as your web site. We located the trailer that we were interested in and she did everything she could to get us this trailer. She even contacted the seller who had the trailer to save it for us as we were working on getting a check cut to purchase it. Jennifer followed up with the seller and myself to make sure that the trailer pickup went well. Your partner was a great experience as well. They made us feel at home from the moment we got there to the time we left. All in all it was a great experience. If we need a trailer in the future we will use both of these companies again.

Andrew Hamilton | Senior Director of Food and Beverage | Choctaw Casinos
Durant, OK

07/17/2012

Melissa with used vending worked closely with us and the buyer of our truck making the whole process quick and painless! We couldn't have asked for a better sale. Thanks a million!

Evan,

Virginia

11/13/2015

I was very satisfied with the way Usedvending handled the negotiations for the trailer I purchased. Wendy made everything so easy. I will definetly use the service again in the future when planning to purchase a new trailer.

J. Dillon
Roanoke,VA

03/26/2010

April Hurd is one of best customer service representatives I've ever had. She really knows her vending machines. Extremely helpful!I wish all reps were like her.


Mike, AM Vending
California
See Hundreds more or Write your own...