MONTANA
Montana Trailers & RVs for Sale! Buy or sell used trailers in Montana – we have used RVs, used horse trailers, used camper travel trailers, used heavy equipment trailers, used dump trailers, used livestock trailers, etc… AllUsedTrailers.com brings Montana safe, easy transactions of buying used near you!
DISPLAY OPTIONS
Item No: MT-DT-495H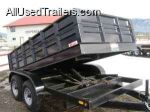 7x12 Dump Trailer!!!
This is a brand new trailer. With brakes and 16" tires. Has a GVW of 10,000.
$6,325. Columbia Falls, Montana.
Call Stacy at 601-749-5660, or click the REQUEST button below to email for more info on this trailer.
Item No: MT-DT-496H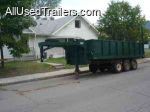 16' Gooseneck Dump Trailer!!!
This is a heavy duty trailer that has newer paint, deck and hydraulic pump. Pulls and opperates well.

$5,700. Missoula, Montana.
Call Stacy at 601-749-5660, or click the REQUEST button below to email for more info on this trailer.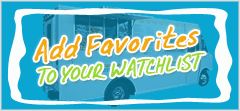 Login to Inquire Online
Call: 601-749-5660
Customer Experiences
10/20/2011

Thank you Stacy for the excellent location and working to a very smooth set up. The location is very happy and I have a new location. I have had multiple dealings with usedvending.com and they have all ran very smoothly and profitably, mostly due to the excellent staff there. I am really looking forward to our next deal. Thanks again for everything.

PRESTON NEBEL PAVCO, LLC BURKE, VA.

09/29/2010

My experience with usedvending.com was great. Melissa Powers was very helpful and most importantly quick with information and feedback with any of my questions.
C. Turney
Hospitality Business Owner

Stacy did a remarkable job helping Me obtain a quality used vending machine. He told me exactly what was going to happen and ensured everything went smoothly. Thank you and I will recommend your service to other business owners.
BS
Upper Marlboro, Maryland

10/14/2009

Hi Melissa,

How are you sweetie? Thank you so much for calling us first on that deal, honestly, the machines are so nice and at such a great price, you are my new best friend in this business! I seriously think that if Matt and I are successful, it's partly because of you!We appreciate you sooooo much for contacting us first on this! And hope more come like this, ..but probably later, cause we need to place these first...thank you so much for everything girl...xo

Dixie
Fresno, California

03/21/2014

I wanted to take this time to thank you for all your help. Being new to the vending machine industry I really was not even aware of all the right questions to ask before speaking to you. You really went above and beyond just making a sale. You made it easy for me to feel comfortable working with your company. From taking the time to explain to me what I should look for in a used machine or explaining the advantages of buying a new one. As well as getting the sale completed on your own time over the weekend; It was pretty amazing the level of service I received from you. Not sure when I will purchase my next vending machine but I'm sure that I will purchase it from you.
G.V.
Passaic, NJ

10/07/2010

Had a great experience with Mega Vending!!! We got our soda and snack machine within 1 week at our school. I would definitely suggest using Mega Vending, the customer service was amazing. Connie Jordan was a great help.

Thanks Mega Vending

08/22/2012

Thanks Stacy for all your help through the process of finding the right machine for our church. You were very prompt in all communications and we were able to have the units delivered and up and running in less than two weeks. Everyone at the church were impressed and pleased with our purchased. I will have no reservations in referring others to you.

Royce H.
Madison, MS

10/14/2009

Found an item that I was interested in and contacted UsedVending. April and all the others I worked with were friendly and very professional. Responses to questions were prompt and thorough. The purchase was completed in a smooth and timely manner, and I am a satisfied customer who would certainly recommend this company. A big "Thank You" to April for her help.
L'il Rob's Hot Dogs
Fort Payne, Alabama

10/17/2012

I just want to say thank you so much for the excellent customer service and patience that you've had with me. I purchased 3 great combo units from your web site and they are perfect and arrived without a scratch. I was and still am new at this business but you made it a comfortable first purchase. I love vending, thanks :o)
P.S. My friends and I will be back for more great deals!!
Sincerely,
A beginning vendor :o)

02/27/2014

Good Morning Stacy, I would like to tell how pleased I am with the way everything went with the purchase I made through Usedvending.com . Connie was awesome and even threw in a few items I could use in starting up my new food truck business. I would also like to thank you Stacy, you were very cordial and professional through the whole transaction.I would recommend your company without hesitation...
Rick,
Skandia, MI

10/14/2009

Our journey to find the exact machine for our needs turned out to be an easy one....April our customer service rep was not only helpful and informative but turned out to be that real down to earth friendly person that we all look for but never seem to find. On normal terms we are usually forced to speak to automated operators or tranfered to person to person. April became our personal assistant until we found exactly what suited our needs. Thank you for a pleasant expierience.
Best Regards Sheryl Elliott Easy Management Co.
Walpole, MA

10/20/2009

Earlier this year (2009) i was contemplating a start-up vending biz...having no prior experience i searched online for suitable "information" providers...i stumbled onto April and i was very impressed with her patience, demeanor, ability to answer all of my stupid questions and ask me the ones i couldn't think of - she was extremely helpful to me

although i decided not to pursue the biz i wholeheartedly endorse April and wish her continued good luck in the future

mike henry
colorado

12/05/2013

Hello April,
I am extremely pleased with the machine that I purchased from you and in fact have already had to refill it twice. As with previous purchase ( from Stacy Sweet), your customer service was wonderful and you were very quick in responding to my order. Thank you so much for the outstanding service that you have continued to provide me with and in the future if I need another Lil €™ Medic vending machine, I will come to you first!!
J.M.
Hattiesburg, MS

Recently, I have had to sell several of my snack and gumballs machines. Both transactions were handled in a very professional manner. Eric was available whenever I had questions and assisted me with the shipping/handling. I found him to be both honest and trustworthy and I appreciate all of the help that he provided me. I would recomment his service to anyone looking to buy and/or sell their equipment. Upon the completion of the transactions, the proceeds from the sale were forwarded to me in a timely fashion.
S.L. Miller
Michigan

05/04/2011

Excellent service. The website is 100% genius... facebook may be the mother of all internet success, but UsedVending should be a close second! And thank you UsedVending for making the site free of charge! Melissa is a great salesman. What she did was amazing. From her office in Tennessee, she sold my concession trailer to someone located in another state from me. He drove to my location (5 hour drive) with cash in hand, no questions asked. Melissa performed a miracle, and more importantly, she made me a lot of money. Thank you Melissa.

Brandon Dean

10/07/2009

Melissa did a terrific job at getting my machines sold. I would recommend her any day!!!
Thanks so much Used Vending...
Linda Schoeffler

Sacramento, Calfornia

10/14/2009

4Mega Vending was able to supply the machines we needed at a reasonable cost. Our machines arrived quicker than expected. April in Sales was great to work with.

Kelley Kelsay
Cincinatti, Ohio

11/27/2009

As always, our experience with UsedVending was exceptional. With Melissa's help, we sold our machine at a price that was right for us. It was quick and easy.
THANKS Melissa!

Ken R
Dallas, Texas

10/25/2009

My experience with 4 mega vending was awesome! I contacted several other companies and it took several days for them to contact me.I emailed and within a few minutes I had a response. April Hurd is very professional and wonderful to work with.

Thanks
Monica Reece
Harris Jobe Elementary PTO

03/06/2014

Firstly, everybody I dealt with at USEDvending (Stacy) was more than helpful. Melissa, you restored my faith in dealing with large purchases. I only wish the remainder of getting my dream business up and running could be so easy. I am not just being nice, Melissa truly went above and beyond the call of duty in every. Thank all ya'all again.
JK
Las Vegas

06/01/2011

ALTHOUGH IT TOOK A WHILE..WHEN THE RIGHT BUYER CAME ALONG, MELISSA AND HER STAFF MADE THE TRANSACTION REAL SMOOTH.ALL PHONE MESSAGES WERE RETURNED. ALL QUESTIONS AND CONCERNS WERE ADDRESSED. IF YOU KNOW ANYONE BUYING OR SELLING,THIS IS THE PLACE TO GO!! THANKS AGAIN

BILL SHICK,CLEVELAND TN.

07/13/2010

USEDvending did a great job at selling our trailer; Cheryl and Melissa are wonderful to work with and if I have a future need, I'll go right back to sell or buy with them again! Thanks girls for all you did for us!

EA and Donna Click
Abilene, TX

10/24/2010

Connie, Thank you so much for helping us build our business. With your help we learned of key locations and secured a position in the vending market. Hope to hear from you again soon.

Herriman, Utah

09/01/2011

Thanks Melissa! You were a great help keeping this transaction coordinated and organized. I would highly reccommend you and your organization and if these two machines work out for Northwest Alternatives, we may be back for more. Thanks again!

Brian
Boise, ID

03/04/2013

Very nice doing business through your site.
D.H.
Whittier, CA




08/24/2009

I sold my 48 Vendstar candy machines through USEDvending.com. The service is very good. There was always someone answer my questions and phone calls. I had a very good experience by working with them.

Derwood, Maryland

10/11/2012

Hi Melissa Yes I did have a positive experience Thank you very much. The chap we bought it from was very helpful and went more than the extra mile. Thank you for all your help and efficiency, I am having it wrapped.

J.T.
Salt Lake City, Utah

07/11/1999

UsedVending.com was a great experience for me and my business. If you're looking for great priced vending machines, this is the place to do it. Make UsedVending.com work for you.

M.J. Vending A Full-line Vending Service
Slidell, LA (Matt Wood - owner)

10/26/2009

Mega-Vending has brought good steady business our way!!!

Jeff,
Las Vegas, Nevada

01/25/2012

Hi Melissa,
We are scheduled to move the machines today. It has been a real pleasure working with you. You are always bright and cheerful on the phone and energetic in pursuing a sale. I will let you know if I have further need of your excellent service.

Robin
San Juan, CA

02/19/2010

Would recommend UsedVending.
What a pleasure it was to work with Melissa. We went into his process not knowing what to expect. Melissa walked us though each segment of the deal and was totally helpful in every way. We were also working with a time factor, us being on the west coast but she worked it out. I have enjoyed working closely with Melissa and would highly recommend the company to my friends and family.

San Francisco, CA

10/15/2012

HEY CALICE, THANKS SO MUCH FOR ALL HARD WORK IN CLOSING THIS DEAL FOR ME. NOW LETS SELL THE OTHERS!

JWE
WHITE PLAINS, MD

10/22/2009

Melissa was so helpful in the transaction. She was very professional and arranged a great price for the machines. I will continue to look at this site when I am in the market to buy more machines.

J Katz
Phoenix, Arizona

07/01/2014

April, I just wanted to thank you for the quick response in getting our office a new vending machine. Everyone is really pleased and Mike is great to work with.
Judy,
Atlanta, GA

10/23/2009

My experience with Mega-Vending was very pleasurable. The staff was most helpful and professional. I look forwad to continued business with them in the future.
JDFDYER

North Hollywood, CA

09/12/2011

I can say enough about the super quick response time and professionalism by Stacy Sweet. He sent me a lead. I followed up and within two days I had a new customer. In this industry, new qualified leads are hard to come by but Stacy and his team makes it so smooth for all parties. I highly recommend all vendors to contact Stacy and he will help you grow your business!!

Jon,
Boston, MA

10/03/2010

When I put my concession truck on USEDvending.com I thought that I might get a call or two. Boy was I surprized!!! In just 3 weeks my truck has been sold due to the hard work of Melissa Powers. She was very professional and consistant in persute of finding the right buyer for my unit. I would like to thank you Melissa and USEDvending.com for a job well done.

Kentucky

10/17/2011

I listed my machine on Craig's List and Ebay and got absolutely nothing out of it for almost a year. When I first listed my machine with usedvending.com they actually provided feedback on my pricing as compared to the market. Once I adjusted my price the inquiries started to come in. My customer service rep, April Hurd, is awesome and very punctual. I had one customer ready to buy but would not respond to her persistent communications. It all worked out as within a week she had another customer ready to buy and closed the deal that same week.

Ron Teicher,
New Jersey

02/23/2011

With Melissa's professional guidance my selling experience went very smoothly. It was a delight to work with Melissa. Thank you.



Pittsboro, NC

01/01/2013

Amanda and her colleague were very helpful and professional in dealing with selling my machine. It was nice and easy transaction. Thank you for all your help.

Liza,
SFO

03/15/2012

I have been using Usedvending.com for the past 6 months or so. They have posted great pictures of my food cart and a very descriptive ad.

Steve,
Aurora, OR

01/22/2014

Calice,
Thank you so much for the kind and generous help with my purchase. You went well beyond my expectations with the numerous emails, text and phone conversations to help with my last minute deal, in the last few hours of 2013. The transaction was flawless. I will definately be contacting you again in the future for more purchases
Sincerely,
Hudson Gray
Clarksville, TN

08/08/2010

I was sooooo impressed with the professionalism and great commitment to the sale of my concession trailer on Usedvending.com. Melissa Powers called me consistantly every week with 3-4 potential buyers, and kept on plugging until she hooked one. She is a bulldog when it comes to selling. Only took 2 weeks, and I was making a deposit in the bank. Thank you Melissa and Usedvending.com

FL

06/18/2013

Sold our unit shortly after being posted. Christina was not only professional but a joy to work with! Thanks again!!
Judy M.
Lauderhill, FL

02/07/2012

Had wonderful stress free experience with my transaction with used vending.com. Calice was just extremely helpful and provided a very good and positive experience to the transaction. thanks and will certainly use them again to buy or sell vending equipment.

Al,
Massachusetts

03/11/2012

I was very satisfied with the Professional customer service that we received. Melissa Powers was a pleasure to work with and she is very knowlegable on what she sells. I would recommend this to anyone looking to for a used or new machine. Thank you Melissa for a Great Job.

Scott,
New Jersey





08/03/2013

Thank you Stacy! We couldn't have done this on our own. Thank you for helping us find a buyer, and for making the selling process so easy. We are very grateful.
R.L.
Severn, MD

02/12/2012

I am more than pleasantly suprised by Usedvending.com and Calice specifically for such an incredible job helping me secure the new machines we needed for our newest location. Her interface between myself and the sellers was phenomenal. Every question I asked, every E-mail I sent was answered quickly and concisely by Calice in minutes, not days. SHE made these deals happen and it is because of her superlative efforts that Usedvending.com is now my "go-to" for all of our future vending needs. No more professional staff can be found in this business -

Michael
Beaumont, TX

04/26/2011

APRIL'
IT HAS BEEN REALLY NICE (AND EASY) TO DEAL WITH YOU.
I COULD NOT FIND THE PART I NEEDED ANYPLACE I LOOKED BUT YOU CAME WITH IT QUICKLY.
EVEN THOUGH I WAS ORDERING A SINGLE SMALL PART YOU MADE ME FEEL LIKE A BIG CUSTOMER(MAYBE SOMEDAY).
THANK YOU


HB
ELMIRA NEW YORK
See Hundreds more or Write your own...