MONTANA
Montana Trailers & RVs for Sale! Buy or sell used trailers in Montana – we have used RVs, used horse trailers, used camper travel trailers, used heavy equipment trailers, used dump trailers, used livestock trailers, etc… AllUsedTrailers.com brings Montana safe, easy transactions of buying used near you!
DISPLAY OPTIONS
Item No: MT-DT-495H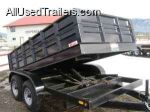 7x12 Dump Trailer!!!
This is a brand new trailer. With brakes and 16" tires. Has a GVW of 10,000.
$6,325. Columbia Falls, Montana.
Call Stacy at 601-749-5660, or click the REQUEST button below to email for more info on this trailer.
Item No: MT-DT-496H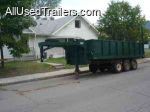 16' Gooseneck Dump Trailer!!!
This is a heavy duty trailer that has newer paint, deck and hydraulic pump. Pulls and opperates well.

$5,700. Missoula, Montana.
Call Stacy at 601-749-5660, or click the REQUEST button below to email for more info on this trailer.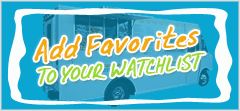 Login to Inquire Online
Call: 601-749-5660
Customer Experiences
03/12/2015

Hi Calice, I want to thank you and Used Vending for helping me sell my machines. Without you, I doubt if I'd ever be able to sell them. You were more than helpful. Every aspect of the transaction, from beginning to end, was done in a professional manner !
Thanks again,
Andy J., Shelby Township, MI

03/01/2012

My entire experience with usedvending.com was very positive. Melissa was professional and proactive in her assistance with finding a buyer and was extremely helpful during the negotiation and purchase. I would definitely use Usedvending.com again.

Keith,
Florida

03/27/2017

UsedVending.com is AWESOME! Sold my trailer to a great buyer at a great price. The transition was fast and seamless Thanks to Bradley and Jenn.
Channon Powell,
Atlanta, GA

01/11/2017

April, thanks again for all your help in my purchasing the yogurt machines. I had a genuine feeling that it was actually my interest that you were most focused on. It went a long ways in helping to get this deal done.
Thanks again,
Kevin Harper,
Sugar Land, TX

07/24/2014

Melissa, I am happy to tell your supervisor about my experience with Usedvending.com! I had no experience or even a solid idea of what I wanted when I emailed Melissa and said I was interested in a mobile kitchen on your website. I had been looking at ads all over the internet and I kept coming back to Usedvending because the website was easy to navigate and had tons of equipment. I got so much information just from reading the ads! When I found a trailer I liked, I took a flyer and picked Melissa to contact. What a great choice! Melissa was a valuable source of information, she had questions I needed to ask, advise on what to do and how to do it. The support I received, her being available for questions through email, text and phone, made me feel like I had somebody really helping me to make the right decision. I found the trailer that will work for me, she helped me make an offer and worked with both myself and the seller to connect us and help the deal go through. I now own a really nice mobile kitchen and should be cranking out the sammichs by the end of next month! Melissa Powers, you rock! This has been a terrifically positive experience and I can only hope the rest of my business start up can go so smooth! thank you Melissa for all your help. Thank you Usedvending.com.

Michelle Yakovich,
The Perfect Bite
Tucson, Arizona

10/25/2009

I am not privy of the vending industry and didn't know where to begin. Mega-Vending, in particular, Ms. Melanie Lee, made the task effortless. She found and screened the vendors, and provided them with the particulars about my office. All I had to do was meet and make my selection. Melanie, we couldn't have done it without you.

Thanks for your assistance.
Carol Johnson
Maryland

02/11/2014

Melissa was on top of the sale of our trailer and equipment having a buyer within a few days of our listing. Usedvending.com and Melissa were instrumental for us. Thank you!
S.R.
Durham, NC



Hi Wendy. All went well with this transaction. Thanks for all your help. I would definitely recommend usedvending to all my friends and would use your company, the need arise. Cheers. Cynthia F.
Pine Valley,CA


03/16/2016

Jennifer, We were very pleased with the process of purchasing our machines on USEDvending. The payment process was very easy, and we were able to pick up the machines with no problems.
Thanks for all your help,
ChristopherT.
Lafayette, LA

04/22/2013

Thank you for all your help in selling our food truck. The process was quick and painless.
I.R.
Miami, FL



10/22/2009

The team that run the company are real helpfull and super friendly. Doing business with them is always a pleasent experience. Try them You won't be sorry
Sam Elborno
school House Vending Inc2158737305
Hammonton, New Jersey

Hello Julie, I just received the shipment. That was fast! I really appreciate your help and I'm very impressed how fast you filled and shipped my order. I'll be ordering 20-25 more machines in the next two or three months. I'll definitely be in touch when the time comes.
Thanks again, Randy P.

03/26/2016

UsedVending.com helped us sell our unit a second time around. We sold it last year and then the buyers needed to re-sell it this year and UsedVending stepped up to the plate and made it happen! Thanks!
Greg Fisher
North Fort Myers, FL

05/14/2014

I've done business in the past with Mega Vending and will continue to. Their step by step buying process works right down to the delivery date. They'll also assist you in which machine would most suit your needs. April was most helpful, honest and always there when I had any questions. I recommend MegaVending and April very highly, Keep up the great buying experience!!!!
W.B.
Your Choice Vending, NJ

01/28/2016

Jennifer, I would just like to take a minute to thank you and Used Vending in helping me sell my Concession Trailer. I was a little leary when I was first contacted about listing it on your sight but in less than 6 months it was sold! You were great in explaining to me how everything worked and what would take place and everything went exactly as you said it would. I am so happy that I ended up letting it be listed and even happier that it sold so quickly! Thank you!
Cindy Brennan
Cardwell, MT

01/29/2012

I've been in business with 4megavending since 2010 and they are GREAT! Stacy Sweet is very professional and easy to work with. I'm blessed to be in business with them.

Wesley Chapel, Florida

08/10/2010

Melissa was wonderful to work with... Always very helpful and quick to respond.. USEDVending.com had our vehicle spoken for in less than a week and sold in under 3 weeks something that we were unable to do in 2 months.. Great Website and we would do buisness with again!

Matthew Ballance
CEFCU Vehicle Services,
East Peoria, IL

04/26/2016

Working with Wendy was wonderful, She was able to get me to get me the truck I wanted for a great price and the transaction went through smoothly.
Danielle Thomas,
El Segundo, CA

06/30/2011

I was very pleased with the location service and Stacy Sweet!! It really saves time and money to use this service. Great Job!!!
Thanks,

Darrell, SC

02/08/2012

I presented my situation to Tara and she came through like a champ! She help me find my machines, Tara went above and beyond the call of duty to help out. Used vending is lucky to have an employee who cares that much and is willing to go the extra mile for excellent customer satisfaction. Will be buying more this year!

Robert,
Dallas Texas

08/24/2010

Aloha Melissa: The truck left on a flatbed yesterday from Peoria. I am meeting it in Portland this Friday morning. Going to get it checked out at an RV shop and then drive it (180 miles) to Seattle and put it on the big ole barge that floats over here to Maui. Working with you has been great. If you need me to do one of those (she was the best in the world) testimonials about how great you are for your website let me know because I will surely do it for you. Say hey to your husband Scott-------stay safe, healthy & happy!!!!!!!

Aloha Scott (try a vacation in Maui sometime--you won't regret it)

I want to say a great big thank you to Melissa for all of her hard work during my recent transaction. What a great experience and a pleasure it was to work with her! We will certainly use USEDvending.com in the future and will most definitely ask for Melissa! Thanks again!
Desmond,
Traverse City, MI

05/16/2016

Wendy did a great job helping me buy my concession trailer. She answered all my questions quickly and accurately. She was polite and helpful from start to finish. Wendy kept me informed of all aspects of the transaction as we went along. I would recommend Used Vending to anyone with vending needs. Sincerely,
Sharon H.
Grand River, OH

06/23/2016

I just wanted to appreciate the professionalism that Melissa provided me during my purchase through Usedvending.com. I would recommend this site to anyone looking for something they know they want or need to be exactly sure what there looking for. Thanks again to Melissa and all the support!!!!
Chris Burris
Houston, TX

03/03/2017

Hey Wendy Jim here Just wanted to say thank you for all the help you gave me in purchasing the trailer. Everything went off without a hitch (no pun intended). You did a great job with the sell. I really appreciated all the fine assistance. I would surely recommend you and your company to anyone that would be interested in your service. Thanks again.
Jim McDaniel,
Charleston, WV

10/07/2010

I received my best location from you guys. Connie was very personable and easy to talk to. I look forward to working with her in the future.

Thanks

10/23/2014

My experience dealing with Melissa Powers was great. A smooth easy transfer of equipment, with no out of pocket funds from me. Thanks Melissa for a great job.
Sincerely,
Jim Lowe
Crawfordville, FL

05/25/2011

Thank you, Melissa!!! We are so glad we chose Used Vending to buy our first vending machine. Working with Melissa was terrific. She helped us find the vending machine that would be the most beneficial to us at an affordable price. Because Melissa provided such excellent customer service, everything ran smoothly and turned out perfectly!

Kelly and Michelle

10/22/2009

I worked with Melanie Lee to get a vending machine for the development I manage. The first contact she sent me was the company I went with. I am very happy with my decision.

Thanks Melanie.
Urbana, Illinois

08/12/2015

Hi Calice, I would like to Thank You for helping me sell my vending machines on USED vending.com. You are always very efficient and quick in replying to emails and sending documents. The Company who bought the vending machine from me were very friendly and we answered all their questions, even gave them some training on how to change the prices on the machines. They liked the condition of the machine and the Sell transaction went very smoothly. I am very happy with the service I get from USEDvending.com and the clients have always been friendly and very satisfied with what we have sold them. I would recommend USED vending.com to other business's.
Thank You,
Kathryn Sibayan
Lousiville, Colorado

12/20/2010

This was a very satisfying experience for me. I had been in the market to purchase a concession trailer for six months. I had finally decided to bite the bullet and purchase a new one which was going to be over my budget. Before I committed to the new trailer I call Melissa, she remembered me from a few months before and gave me a recommendation to one of the trailers on her site. Within two days I was able to make an offer and buy my trailer. Thanks to Melissa and UsedVending.com. I will definitely use this site again for my buying and selling needs.

Reed
Loxley, AL

06/23/2015

Melissa, Thank you for everything. You were great and got everything done when you said you would. You really made it easy. I would use you again.
Doug Martindale,
Austin, TX

10/24/2016

We found your site very informative & your rep Bradley Heath very helpful. He worked with us & the seller to reach an agreement that worked for both parties. I will recommend your site as well as Bradley to others who are looking for a concession business. Thanks for all your help!
Carolyn Morgan,
Peculiar, MO

05/04/2011

used vending was great to work with. While my transaction was small, Melissa and the company treated me with respect and care. They made me feel that my business was the most important thing they were working on. Thanks so much for a job well done.

Paul

Jackson, MS

07/13/2010

Melissa Powers has helped us to find used equipment twice now and she has been quick to get responses both times. We really appreciate her help and will continue to use her resources in the future.
thanks so much.
Phyllis Long

08/25/2014

The process for purchasing our new concession trailer was quick and easy. UsedVending.com was helpful in the entire process and it was nice knowing there was a 'middle man' ensuring both parties were accountable in their own right. I would highly recommend buying from this site.

Elizabeth Brown,
Mansfield, AR

08/24/2010

We purchased our equipment back in 2007 through Mega Vending, April was our sales contact.2010 we decided to sell this same unit through their affiliate, Used Vending. We all know making the purchase is exciting but their are times when the sell can be more than challenging. This particular challenge was overcome by a sales representative that worked through the issue, communicated clearly, and resolved our issue. It takes an experienced staff and strong company to work through these challenges and ultimately make both parties happy. This is that kind of company.

Thanks again April

P Webster/ P an B Petro

08/26/2009

My experience with Used Vending.com was extremely good. The information
given on the vehicle was accurate and supported with documentation from
the seller. Both the seller and Used Vending.com answered all of my
questions and exceeded my expectations for a smooth purchase and
transfer process. The seller and Used Vending.com were there after the
sell to make sure everything went well and to ask if I had any
additional questions.
I would highly recommend them.
Regards,
LZ
Stephenville, Texas

07/10/2014

Very positive experience. My company's listing of a food truck with Usedvending.com brought a legitimate, qualified buyer to the table. We previously tried online vehicle auction type sites and had no success. Usedvending.com was more of the niche market we needed to sell the vehicle. Great exposure to those buyers specifically looking for food trucks, as was our case. My account rep Melissa was very cheerful and pleasant to work with. Very professional, knowledgeable and explained the transaction process in detail. Online signing of documents was easy & convenient. Overall a very smooth transaction. I highly recommend Usedvending.com.

S.B.
San Antonio, TX



03/02/2010

I have had the best experiance with your company, April Hurd provided me with the best customer service I could have asked for . I actually train customer service . April went above and beyond the call of duty . She not only handled my request from the start to finish , she very pleasent to talk to made me feel comfortable about my purchase . Thank you April , you are a great asset to the company.

Marietta, GA

06/18/2012

Buying through this group was simple and informative. Calice took care of all my questions and the machine we purchased was exactly as the seller described. Thanks to everyone involved!

Brian,
Bowmanville, Ontario

03/10/2017

Wendy was an absolute blessing to deal with. She explained the process of our listing to me from beginning to end. When we had an interested buyer she called to let me know and the negotiations were completed within a couple of phone calls. Wendy always returned my phone calls quickly when I had questions about any of the particulars of the sale including forms that needed filling out for the sale to take place. Electronic signatures made the process easy. I can't say enough about how professional Wendy is and I will tell anyone who is trying to sell their concession trailer to call Used Vending as our experience was terrific. Thanks again Wendy for making the sale go smoothly for us.

Gary and Marilyn Sperano
Jackson, GA


07/18/2016

It's great service and helped me too. Thank you In the future I will contact you again if I need more it.
Ryszard Szynkowski,
Hagerstown, MD

03/26/2012

Thank U so much, will be using u guys again. Thanks Calice.

Thomas,
Bardstown, Kentucky

09/07/2011

We just installed a new located that was referred to us by Stacy. We work with the client and were able to fulfill there needs and not stretch ourselves.

This was an excellent referral. The customer was willing to work with us, this way it was a win-win for both of us.

Looking for to the next referral.

Thanks again Stacy

Jack R.

12/30/2014

Hi April, Thank you so much for all of your help. My coworkers are all very happy that we now have a snack machine and its all thanks to you finding us a great vendor. Mario has come and set up the machine sooner than expected and has been very helpful. Your email correspondence has been fantastic and you kept me well informed through the whole process. Thanks Again!
-Jessica Freitag,
Macomb County Habitat for Humanity Restore Assistant Manager
Mt Clemens, MI

03/23/2016

Melissa you have been more than amazing with the help you have provided for the 2 trailers we have purchased. Thanks you so much...This is the start of a new business for Jerrood and I. We are grateful that you listened to our needs and provided that...twice

Thanks again,
Rhonda Brockington
Rock Hill, SC

03/02/2017

Melissa, the whole experience was great. I appreciate the efficiency in which the transactions were done. I know in the food business, time is money! I have been viewing your web site for about 6-8 months and liked getting the updates with the new listings. The selection was great and it looked like there was good stuff listed no matter where you were located. I have recommended your site to others and I'm sure I will continue to browse. Thanks again for your help.
Michael Carnahan,
Newark, OH

10/17/2012

Melissa, Thanks so much for all your help. Everything was done in a very professional and efficient manner. I will definitely recommend you to anyone who is in need of your services. Thanks again.

MW
Knoxville, TN

10/21/2009

Friendly, Informative and an asset for anyone looking to get started in the vending business.

Carl
Wolcott, Connecticut
See Hundreds more or Write your own...