MONTANA
Montana Trailers & RVs for Sale! Buy or sell used trailers in Montana – we have used RVs, used horse trailers, used camper travel trailers, used heavy equipment trailers, used dump trailers, used livestock trailers, etc… AllUsedTrailers.com brings Montana safe, easy transactions of buying used near you!
DISPLAY OPTIONS
Item No: MT-DT-495H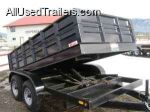 7x12 Dump Trailer!!!
This is a brand new trailer. With brakes and 16" tires. Has a GVW of 10,000.
$6,325. Columbia Falls, Montana.
Call Stacy at 601-749-5660, or click the REQUEST button below to email for more info on this trailer.
Item No: MT-DT-496H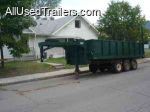 16' Gooseneck Dump Trailer!!!
This is a heavy duty trailer that has newer paint, deck and hydraulic pump. Pulls and opperates well.

$5,700. Missoula, Montana.
Call Stacy at 601-749-5660, or click the REQUEST button below to email for more info on this trailer.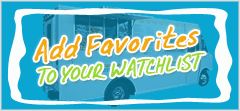 Login to Inquire Online
Call: 601-749-5660
Customer Experiences
08/12/2009

I was happy to know that our company was provided with the service that others could not fulfil. At first I thought that we weren't going to be able to get a machine but they came through. Thank you for the hard work.

Van Nuys, California

02/28/2016

Hi Jennifer, I just wanted to express my sincerest appreciation for your assistance in the consummation of my food trailer purchase transaction. You were extremely patient with me during my search of a food trailer. Notwithstanding same, you performed due diligence in following up with the search of the trailer that I wanted and at the price which I was able to reasonably afford, even when it had initially appeared that it was being purchased by another individual. Your perseverance was instrumental and I truly thank God for positioning you as the agent that facilitated a successful purchase transaction. May God richly and continually bless you and all of your future business transactions. You are truly one of the best and Used Vending is blessed to have you as its agent!
Sincerely,
Yvette W. Williams
Cream Ridge, NJ

Hi Gini, This was my first experience and transaction with your machine placement program. Everything went very smoothly and expedious as we conversed back and forth via email or telephone. I appreciate your quick response and thoroughness in providing the needed information. A vending machine has been placed and the customer is very excited about it. Thank you again for the referral.

Tom Mennetti
South Carolina

Eric Norman Thank You, Your customer service is extraordinarily splendid and deserves to be commended thank you !! You've went beyond the call of duty to satisfy a potential customer. If this is your policy or standard operating procedure then success is inevitable with you and your company!!!

M. Maynard SR

09/27/2012

Gini did a great job of answering all of my questions and making all of the arrangements. My experience with Usedvending was very positive.

P.M.
Salt Lake City, Utah

After deciding to close our vending business, my husband and I were at a loss about how we were going to sell 23 vending machines! We researched the internet to get an idea of how much Antares machines were selling for and came across USEDvending.com. It took us about 2 months to enter all of the information on the machines and we eventually finished by getting help from Melissa Powers. About 2 months passed and we did not have any bites on the machines, finding out that Antares had discontinued making our model because they were manufacturing a new, upgraded model. Melissa helped us with pricing and we waited! Two weeks ago, Melissa talked with a man interested in purchasing 4 machines from us. She called me and Randy, left messages. I called Melissa the following day and she was very thorough & efficient. She provided detailed information on my responsibilities to complete the sale and she was prompt to contact the buyer. After the purchase was complete, she followed up to make sure all was well. She then gave us the option of mailing a check or ACH deposit and we chose ACH deposit. To my surprise (not very many people follow up anymore!), when Melissa knew the ACH credit would not show up when originally discussed, she emailed me with an update. Today, the ACH credit was processed and I just received an email from her, letting me know! My first experience selling ANYTHING over the internet has been a great one.....and Melissa made it happen for us! Thanks Melissa!

10/26/2009

We were desperate to sell...April sold not 1 but 2 machines for us in one week. Wow!
Ann Schwausch

Utah

02/25/2014

I am Jeffrey Hinton, the owner of Moselle Fish & Chip Grill. I never expected a broker to help me purchase a concession trailer. My experience with April from USEDvending.com was outstanding. She stayed in contact with me throughout my entire buying process. Thanks April and USEDvending.com.
Jeffrey,
Moselle, MS

04/21/2010

"Thanks April for all your help, counsel, and time in procuring my 4 vending machines!" You are very professional, informed, and a delight to work with! We will work again on more machines in the very near future! Thanks again!

James Sterling
Bastrop, Texas

03/14/2012

Most helpful, professional and friendly customer service experience I have had in years. Thanks for all your help, I will refer others to you!

Dan,
Chicago, IL

05/18/2016

Dear Mega Vending, I would like to take a moment to tell you about my experience purchasing a new vending machine. At first we were looking for a used soda machine and went online looking at your sister company UsedVending.com. After getting a quick education on used machines, we decided to look into new ones. Never purchased a vending machine before. I sent an email requesting that someone contact me about purchasing a machine. That is when I had the pleasure of meeting your sales associate April Hurd. She was so patient dealing with my long drawn out story of our vending needs. April has a great talent of listing to a customer needs. She then asked particular questions that I didn't even think about. Before long I felt so comfortable with her knowledge and expertise that we decided to upgrade to a combo machine. I find April to be an extreme asset to the success of your company. April was able to make the ordering, purchasing, and checking on the delivery a breeze. Once our machine arrived we put it together, turned it on. Your machine is very easy to put together and program. We called your tech support line for only 2 questions and they were a pleasure to work with as well. Your machine is the talk of the Church and Pre-School. Mega Vending is our one stop place for our vending needs.

Mega Thanks,
Blair Rogers
Hollywood Hills United Methodist Church
400 N. 35th Avenue Hollywood, FL 33021

02/24/2016

USEDVending made selling our items so much easier, really appreciate all the hard work they go through to pair buyer/seller together!
Patrick Davis,
Plainfiels, IN

12/13/2010

I dont have words to describe how professional and efficient Melissa was. Her Costumer Service was amazing. Melissa you made the process very easy and the most important thing everybody was happy with the transaction. Thanks Again.

Lina,

FL

08/23/2012

Wanted to drop a line to tell you that it was a pleasure dealing with 4megavending.com and Stacy. I had quite a few questions before my purchase and Stacy was informative and helpful in helping me pick out the right machine for our office. Ordering was easy and once the machine arrived it only took us @30 minutes to get it unpacked and running. Keeps the drinks colder than I expected. Thanks again for all your help Stacy. Look forward to working with you in the future.

R.M.
Baton Rouge, LA

09/26/2013

Melissa at Used Vending was great!!! She was helpful, considerate and always available. I had somewhat of an unusual item to sell on the site, but my item sold for exactly what I was seeking and Melissa guided me the whole way. I would highly recommend the Used Vending site to anyonewho is selling or trying to buy great used vending equipment.
Thanks Melissa!
Sam
Lafayette, CO

04/21/2014

I used craigslist for months, and ended up with people that wanted to talk about buying the trailer, but didn't have any money. After patiently updating my listing month upon month, Melissa hooked me up with a buyer that was sincere and had money. The process was very easy and my trailer is sold. Melissa you are the lady! Thanks

HEM
Los Angeles, CA

02/29/2016

Hey Wendy, I just wanted to tell you (and UsedVending) Thank you! How pleasantly surprised I was when you told me you had a buyer! I could hardly believe it, so fast, and I got the price I was asking. You were a big help in walking me through the process. With you, and the paper work you provided me, it was as easy as 1, 2, 3. It certainly made me feel protected for when the people came to pay me and pick it up. I sure wish I had known about UsedVending.com when I was buying my trailer. Thanks again,
Dee Dimmick,
Key Largo, FL

02/12/2013

After our business failed we were worried that selling our concession trailer would be difficult. Since we are in a small town in Kentucky we felt like it would be hard to find local buyers. Melissa did a great job advising us on pricing, our pictures, and our followers. She helped us find a buyer in a reasonable time and was available to answer our questions along the way. She even helped us through some difficulties as the sale was coming together. We were very happy with Melissa Powers and Usedvending.com.

-Jason
Berea, KY

06/13/2009

Professional, Has located me numerous accounts the past few years! Easy to deal with, Good Communication! Look forward to many more years of doing business together. Keep up the good work! David @ BCH Vending
Germantown, Tn

I just want to say thank you so much for the excellent customer service and patience that you've had with me. I purchased 3 great combo units from your web site and they are perfect and arrived without a scratch. I was and still am new at this business but you made it a comfortable first purchase. I love vending, thanks :o)
P.S. My friends and I will be back for more great deals!!
Sincerely,
A beginning vendor :o)

10/17/2012

Thanks Melissa for all your assistance in selling my mobile kitchen. It was a positive experience working with Melissa for the first time. Thanks for everything.

Lamar,
Georgia

11/13/2015

April helped facilitate our transaction very efficiently and provided great customer service! I will definitely use this service again in the future. Nicholas M. Wight Real Estate Investor
Legwork Investments 612.405.4295
nw.legwork@gmail.com
http://www.legworkinvestments.com

10/30/2014

Melissa, Thank you so much for all the Help you and your company gave me during the selling process of my Vending trailer. I am so glad I chose your service to sell my trailer. You made it easy, and I could not believe how fast it sold .. I think from start to finish too only 3 weeks. The experience was so good I wish I had another trailer to sell. Your service and your company did a great job and I will definitely recommend you to all my friends and family in the food service industry. Thanks Again Mellissa you were a pleasure to work with.
Be Well,
Mike Perna,
Mt. Prospect, IL

10/28/2010

Mellisa Did Great Job Very Easy Deal

Russell B.
TEXAS

06/06/2015

Melissa,

I just wanted to thank you for your help with finding us a great food trailer. The first one was sold however you took the time and found even a better one for my company. Took the 500 mile trip everything the seller and you told were 100%. It's good to know where to look for future growth with my company looking forward to another one soon..
Mathhew Massiak,
Clayton, NC

04/28/2014

For the past three months I have been dealing with Calice on vending machines. The seller was over 1500 miles away, however somehow she worked out an agreement where it made it worthwhile to purchase these machines. I thank you and look forward to doing business again.
Sandy,
Casper, WY

08/07/2015

I recently made a life changing decision by changing careers. I decided being my own boss and cooking for a living was my niche. I contacted Melissa with usedvending and she walked me through the process from beginning to end. I ended up with a fabulous cooking trailer and would highly recommend Melissa to anyone looking to purchase used food service items. Mild to wild, usedvending will take care of your every need.
Doug S.
Houston, TX

10/03/2011

WHAT A GREAT RESOURCE!!! Listing and selling my used vending machines was easy and hassle free. Stacy Sweet contacted me when he had a buyer. Stacey was very professional and kind as he brokered the sale. It was a pleasure meeting the buyer and his family. Because of the great service of Stacey and usedvending.com, I sold my machines and met some terrific people! I will be sure to recommend this site to others. Keep up the great work! Delphine, Florida

05/20/2013

We purchase our vehicle from Melissa -who was amazing in the process. We had such a great experience with her that when we needed to sell .. She was the 1st person we called. He follow up skills are impressive .. Along with her diligent goals to help sell your vehicle. We are SUPER happy and definitely reccomend Melissa 1000%
E.P.
Ft. Lauderdale, FL

06/12/2011

Professional,courteous and efficient!

April exceeded my expectations in the search for a vending machine for our restaurant. She made the transaction very easy and I would recommend her highly.

South Carolina

02/01/2010

It was a pleasure working with you. Your service has been very professional and you have been kind, honest, knowledgeable and encouraging throughout the entire process. Thank you very much for making this easy for me. I would recommend your service to anyone who asked.

Thanks,
John

06/23/2015

April, Using used vending.com was a great experience. It was easy to set up and the transaction process is well orchestrated. I will use Usedvending.com again.
Chris,
Kennelon, NJ

07/27/2011

Melissa made it so easy for me to purchase a truck. She would call me me with all details before I would even think of them. I have not had any better customer service anywhere.

Thank you!!
Claudia,



CO

11/04/2009

April at 4Mega Vending is the best. I had a time frame that needed to be met and she pulled it off. All she said she would do she did. I will always and only use april in the future. Thanks again

James
Long Island NY

09/22/2015

I put my concession trailer on usedvending. It was no time Melissa powers contacted me. It sold right off. I highly recommend them for ur needs. Melissa did a great job couldn't have asked for more. Thanks.
G. Floyd,
Athens, Alabama

02/12/2012

Stacy, thanks for all your help - everything went well, please send more my way. Thanks.

Andy,
Kansas

03/20/2012

Melissa Powers helped me a great deal with selling my trailer. She got me in touch with serious buyers and when it comes to certain items, you cannot not mess around with non-serious buyers. Melissa was always very prompt and she was always very friendly. Thanks usedvending.com!

Landon,
North Dakota

10/07/2010

Had a great experience with Mega Vending!!! We got our soda and snack machine within 1 week at our school. I would definitely suggest using Mega Vending, the customer service was amazing. Connie Jordan was a great help.

Thanks Mega Vending

01/19/2011

USEDvending.com is the greatest website to sell or buy vending machines. Customer service is the best I have ever worked with. I placed my information on the website and Melissa did the rest. Melissa provided a buyer and took care of all the paper work. The transaction went smoothly.
I look forward to working with Melissa again in the near future.

Julia
Marrero, La.

10/10/2012

This is our second transaction with usedvending.com and as before, everything went smoothly and our whole experience makes us want to come back again.

D. LONG - WEST VIRGINIA

11/13/2015

Hey Greg, The experience you provided in helping our company buy this new food truck was exceptional. When it came time to put in an offer on the truck, you went above and beyond, even staying a little later than you were supposed to so the deal could happen. Putting down the deposit to hold the truck was also simple and quick. From the time I put in my first offer to the time I put down the deposit was maybe 30 minutes so it all moved really fast, and very smooth. I look forward to maybe doing business again when we are ready for another truck.
Adam Salinas,
Tuscaloosa, AL

04/23/2016

Hi Jennifer Wanted to thank you for your assistance in getting my machines sold. You went the extra mile late on a Friday to make sure all was taken care of and kept in touch to make sure the transaction went smoothly...which it did! I appreciate your help with this transaction! Thanks. Donald Chase,
Westlake, LA

08/29/2011

In business today it is difficult to find an 'actual person' to whom you can speak. So imagine my shock when I called Melissa from USEDVending and she answered the phone! From that point forward the transaction was held in a professional and smooth manner. I will use and recommend USEDVending.com to my friends and family.

CP
Gilbert, AZ.

10/20/2009

4 Mega Vending is a solid and responsive company. When our company was looking for a low cost solution for replacing our old soda machine I found 4 Mega Vending.

It is always a risk to buy something like this without knowing the company you are working with. I took a chance and found that they are quick acting and customer service oriented. I've worked with April Hurd since 2006 and she has always answered my questions and requests. It is a welcome relief from the revolving door of customer service representatives at other companies.

I recommend 4 Mega Vending as a safe and responsible place to do your business.

BT
Honolulu, Hawaii

Usedvending.com was a lifesaver for me in selling my concession trailer. After trying the popular ......list for 8 months and attracting hundreds of scammers, deadbeats and people who wanted me to finance for them, I found Melissa! She helped me fine tune my ad and target the right buyers. My deal went fast, and I had my money within a week from the time the buyer first came to look ! I can't say enough about the professionalism at Usedvending.com.
Dennis Coffey,
New York

04/18/2012

I worked with Melissa for months. The education and honesty were most helpful. She kept me in my price range, didn't try to upsell me or sell me junk, and she was always available. We journeyed across the US and I highly recommend Melissa for her professionalism and the friendship that grew. The couple of units that I missed out on were due to my hesitation. I should have listened to her.

Brian Lurie
Kirkland, Wa.

09/14/2010

They found me a good buyer,
and now I have room in my garage!
Great communication from April...

Canada

12/15/2014

Future potential customers- We were shopping for two new vending machines which would be the combo style. Candy/chips and drinks type. We did decide on a specific model and shopped around to see which companies carried this model and the pricing. We did find € Megavending € which was the best company to work with. Exceptional service immediately with the person on the phone, placing the order, planning the delivery to the delivery itself. Honestly, we are very, very happy working with this company across the board. I would highly recommend € Megavending € to any office/company searching for any type of vending machine. We are truly happy to work with them and will definitely seek them in our future for any other needs.

Karen Stolzman,
Lake Forest, IL

10/21/2009

thanks for being so patient

Charles
Upper Marlboro, Maryland

06/30/2011

I was very pleased with the location service and Stacy Sweet!! It really saves time and money to use this service. Great Job!!!
Thanks,

Darrell, SC
See Hundreds more or Write your own...