MINNESOTA
Minnesota Trailers & RVs for Sale! Buy or sell used trailers in Minnesota – we have used RVs, used horse trailers, used camper travel trailers, used heavy equipment trailers, used dump trailers, used livestock trailers, etc… AllUsedTrailers.com brings Minnesota safe, easy transactions of buying used near you!
DISPLAY OPTIONS
Item No: MN-LT-460H
2007 Merritt 50' Sheep Trailer!!!
Trailer has full panel kit, sprinkler system, 3 roof hatches, tube gates, no step ramp, long counter balance, basket ramp into belly, 2-4-2 decking, air ride, brand new tires, storage rack in front of trailer, california doors. In excellent shape, you won't find any better.

$55,000. Hills, Minnesota.
CLICK on "MORE DETAILS" for PICS!!!
Call Stacy at 601-749-5660, or click the REQUEST button below to email for more info on this trailer.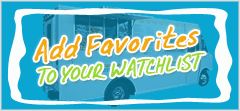 Login to Inquire Online
Call: 601-749-5660
Customer Experiences
09/04/2009
April,

I just want to thank you for guiding me in this new adventure.

I will recommend 4Mega Vending to any vendor. They walk you through all the information you need to know to get familiar with the vending machines; from your first call, up to sales, customer service and technical support, they will answer all your questions and will give you peace in mind. I had a freight damaged machine when it was delivered, but they took care of it right away. Thanks again for your great service.

Houston, Texas
10/22/2009
Melissa was so helpful in the transaction. She was very professional and arranged a great price for the machines. I will continue to look at this site when I am in the market to buy more machines.

J Katz
Phoenix, Arizona
11/07/2011
This is a great place to sell your equipment. Melissa was very cordial, to the point, and did a good job to find a buyer for the concession trailer. Thanks Melissa.

Deloris B., Mississippi
10/15/2013
I purchased two food concession trailers recently with Melissa acting as my broker. One of the trailers was 700 miles away. I was able to make all arrangements through Melissa, including inspection. She handles all details flawlessly. The trailer was picked up and delivered through a third party transporter. The only hitch in doing business with UsedVending is the hitch used by the transporter. Needless to say, I am a totally satisfied buyer and would gladly use Used Vending the next time I am in the market for a trailer.
Stephen W.
Miami, FL
09/24/2009
I have been working with April at USED vending for 2 years now, and I have ALWAYS received fast and friendly service. I would recommend USEDvending to anyone that needs new or used vending parts!
Jeff Eversman

Fairmont, Minnesota
10/28/2009
Found your company on the web sort of by accident. Had 50 candy machines I was looking to sell. It took 3 separate sales, but Melissa helped me sell them at the price I wanted. Would certainly recommend you to anyone. Thanks a lot!

Paul,
Indiana
I would like to say I had the BEST experience ever! Tara at ext 15 was AWESOME and provided the absolute BEST customer service and I would reccomend her or your service to anyone. If I ever purchase other vending machinces I will definitely use your service again. Thank you once again for the best experience ever!
08/27/2009
I have been in the vending business for nearly 5 years and only had moderate success until Melanie, at 4 Mega Vending, offered me the perfect location. The location proved to be my most profitable location of all times and I am forever grateful to Melanie for all of her assistance. She is the reason why I have been so successful in the vending business while many others have failed.

Atlanta, Georgia
02/01/2011
April was great with her assistance in the purchase of our vending machines. Her customer service skills were second to none, and the machines were just what we hoped for.

Brett C.
Gateway 405 Vending
09/04/2012
I had a great experience. I was called back at a reasonable time and was connected with a nice vendor in my area. I would recommend this site to anyone looking for a vendor in their area.

Debbie,
Forest Hill, Maryland
01/24/2011
Melissa from Used Vending was an incredible asset in selling my mobile kitchen and equipment. From the start, Melissa was a true professional and I credit the sale to her caring attitude for both seller and buyer. She is friendly and knowledgeable and always took the time necessary to answer any questions. I could not be more satisfied with my experience.

Thank you,
Michael
09/09/2011
I have been working with your company going on three years now in reference to my vending equipment, my experience working with you has always been great. Your company is of great service to our industry. Special thanks to April and Stacy, thank you again for all your help.

Matthew B,
Maryland
01/25/2010
These is my second purchase of Vending Machines with USEDvending I am extremely pleasure by the exelent service that They give to me and specially the affectionate treatment(deal) that give to me April Hurd.

Thanks a Lot.

B.Colón
San Juan,P.R.
12/10/2011
I want to thank Melissa for all of her help. I checked out your website for a new combination vending machine to add to our business. We had an opportunity to add a new site and they wanted 2 machines. We found an offer for 3 machines in our area and so we contacted your company to start the process. I e-mailed with Melissa regarding our small business and the plans that we had. The next day I received a call at my home for an even better deal. For about the same amount of money that we were going to pay for the 3 machines, she told us of an offer for 6 brand new and 1 slightly used machine. The only catch was that it was a fast deal as the seller was moving out of the area and wanted to move the machines. By that weekend we had picked up our 7 new machines and placed 2 of them. We have already made enough money back from those 2 mahines to pay for the 7 that we bought. We are in the process of placing the other 5. Thank you again Melissa for looking out for our best interest. I have already recommeded your site to a friend who is just getting started in the vending machine business.
12/05/2013
April
Thank you for the wonderful customer service during my purchase of my son's vending machine. The assistance with the delivery was great.

Paul
Flint, Michigan
My hats off to Melissa and her staff. When my husband was diagnosed with cancer several months ago, we thought for sure we would be stuck with our concession trailer until the spring. But thanks to Melissa's and staff's hard work, they found a buyer and yesterday they picked it up. What a breeze it is to work with Melissa and the staff. They truly take care of EVERYTHING. Well worth it if you have something they can sell for you. Thanks again for everything!!!

M. H.
Virginia Beach, VA
I was skeptical about using a website selling company from my experience with time shares but was pleasantly surprised when I received two offers for my machines from Usedvending.com I would definitely feel good to use them again if I had more machines to sell. Melissa was great in this transaction. Thanks Melissa, you are a great asset to your company.

Lou E.
San Jose, CA.
07/27/2009
April is very sweet and very nice to deal with. I brought several machines from her and she is very professional. She is also willing to negotiate on the prices of the Machines unlike some cut and throat sales people We have come across in the past. She is prompt in her sales inquiries and knowledegable on the Machines.

Livingston, New Jersey
01/23/2011
Usedvending...One Of A Kind Melissa is awesome. She did an exceptioal job. everything went very smooth with the sale of two of my vending machines. Looking forward to working with Melissa again on the sale of my five other machines.Thanks again melissa. Great Job Usedvending!!! Sandra T. Crossville, Tenn.
06/02/2010
I was delighted to be able to go through the process of selling my five soda/snack machines with Melissa. She contacted me about a customer interested in two, possibly three of my machines. I ended up selling all five! Melissa was friendly and helpful throughout the sale of my machines!
Norm
03/15/2010
April Hurd is a fantastic person to deal with. She is professional, courteous, friendly, and will do what ever it takes to help someone that is trying to buy a vending machine. I will spread the word about the excellent service April and 4 Mega have given to me. Keep up the good work April!

Bob Smith, Robcandy Enterprises
Grapevine, Texas
11/14/2010
Vanessa was very effective in getting us matched with the best vendors suited for our needs. The whole process took less than two weeks and this morning we received our soda & snack machines! Kudos to Vanessa for being on top of things!!

Marcella C
Office Administrator
Thank You Melissa and Used Vending! My husband and I started our own Food Truck business and purchased our truck from Used Vending. I was quite leery at first, not knowing of Used Vending and never doing this before much less over the internet.... however I must say that Melissa made our (My) experience a smooth and friendly one. I remember Melissa was leaving for vacation but stayed late and came back into the office to finish our paperwork delaying the start of her vacation. We were able to get an amazing deal on an amazing truck due to her dedication and excellent customer service. I will definitely use Used Vending in the future.... Thank you!

Priya
Coral Springs, FL
05/28/2010
Working with Millisa Powers was as fascinating as a roadkill. She explores, analyze and mediates between the buyer and seller to get my requests to purchase vending machines satisfied at the least possible time. Thank you Mellisa.
10/26/2009
I tried selling on Craigslist but didn't receive one call. Melissa at Used Vending had us 2 potential buyers in a short period of time. I highly recommend using this site and will do so in the future if I have other machines to sell. It's a very simple process. Thank you, Used Vending!

Bill & Shelly
Glendale, Arizona
10/08/2010
Connie Jordan/MegaVending referred us to a real money-maker location. We depend on MegaVending for quality referrals to expand our vending business. Thanks Connie/MegaVending. We look forward to more referrals!

Prestigious Partners LLC
09/29/2009
This was our first foray into the vending machine world (we got a mechanical snack/drink combo for our learning center). It has definitely been a learning experience! But, after doing quite a lot of research, we found that Mega-Vending had the best prices and the widest selection. We worked with April who was always supremely responsive both over the phone and on email.


As I sat down with my tools to try to figure out the mechanics of some of our initial problems myself (and I did!).... I felt confident that if I couldn't find the problem, April, or someone in her office would help us out. She stayed with us through the whole process (even though her role was essentially done) and I don't think that you can ask for more in terms of customer service.

If you're thinking about vending machines, they are trickier than they look -- but Mega-Vending was definitely great about the support.

Los Angeles, California
11/26/2012
Simple and Amazing... the only words that can be used when dealing with Melissa and Gini.. thank you both for an easy and wonderful buying experience...

Ronda
BC, Canada
09/07/2011
We just installed a new located that was referred to us by Stacy. We work with the client and were able to fulfill there needs and not stretch ourselves.

This was an excellent referral. The customer was willing to work with us, this way it was a win-win for both of us.

Looking for to the next referral.

Thanks again Stacy

Jack R.
09/20/2011
We just wanted to tell you that April Hurd has done a superior job in helping choose machines for our first ventures into vending machines. We ordered and received the first machine and it has gone so well that we let April know what else wwe needed and have just ordered 2 more machines!

You're the epitome of customer service!
Barb Bumgardner, SNS
Food Service Director
Middleton School District
01/19/2011
USEDvending.com is the greatest website to sell or buy vending machines. Customer service is the best I have ever worked with. I placed my information on the website and Melissa did the rest. Melissa provided a buyer and took care of all the paper work. The transaction went smoothly.
I look forward to working with Melissa again in the near future.

Julia
Marrero, La.
06/06/2010
UsedVending.com Is a fast and easy way to find vending Machines. Almost every machine is like new, and they are also cheap!

AL
10/06/2009
Overall all aspects of customer service was very good. We dealt with April for our purchases and she went above and beyond to make sure all questions were answered and assisted in fitting our specific business needs. I highly recommend this company.

Pittsburgh, Pennsylvana
03/23/2011
We had a great transaction with Melissa Powers , this is our second purchase with her and it was even better than the first one.Her great sence of urgency and professionalism made it a very satisfying experience.

C.V.Vending.
11/09/2010
Melissa was so helpful and very professional. SHe did everything she could to sell our unit. When it sold the transaction went very smoothly. Thanks, Melissa and Used Vending!

Cindy S.
hello april
thanks for the e-mail, i received the 4 route pros today!! man that was fast!! thanks again for the great service and the followups, you folks are professionals and i appreciate it!! i plan of building this business as large as possible and you are the ones i am exclusively dealing with!! great people, great machine in the route pro, and great prices!! again, thank you april. darrell

Louisiville, KY
02/07/2012
Tara is amazing! She answered her phone almost all the time (or got right back to me if she was on another call). Tara answered my e-mails very quickly, so between those and the phone calls, I felt like I had a personal rep helping me with my research and eventual transaction! Tara provides extremely fast and friendly service, and I will use her again without hesitation. Thanks, Tara! You rock.

Rob,
Texas
09/29/2010
April and 4mega vending have provided me with quality equipment and great service. All questions are answered timely and professionally and April is great to work with. Thanks!

Rob
Tots' Landing Learning Centers, LLC
10/07/2010
After contacting 4vendingtips.com I was put in touch with one of the most pleasant, professional people I've ever dealt with. Jackie at Grand Slam Innovations has been an absolute pleasure to work with and it all started with a simple email to 4vendingtips.com. Connie Jordan was very nice and did a GREAT job putting me in touch with Jackie. Many thanks to Connie and 4vendingtips.com.

Charlie DiPatri
03/08/2012
My husband and I have just started in the vending business and we needed some dollar bill changers. Stacy Sweet was our sales contact. Not only did he have good prices but also gave us beginners some valid advice. Thanks Stacy.

Joanie,
Virginia
05/23/2010
April was so helpful and such a delight to do business with. I was very happy with my soda/snack machine and the customer service I received was excellent!!

Lisa
03/11/2012
I was very satisfied with the Professional customer service that we received. Melissa Powers was a pleasure to work with and she is very knowlegable on what she sells. I would recommend this to anyone looking to for a used or new machine. Thank you Melissa for a Great Job.

Scott,
New Jersey




After advertising my concession trailer for more than 4 months on various advertising outlets on line, I was approached by Melissa with UsedVending.com. I have to admit, at first I was a bit skeptical. Within a week, I already had an interested buyer but we couldn't quite close-in on the price, but there were others shortly afterward. After less than 2 months of advertising on UsedVening.com, I had the buyer I had been waiting for nearly a half year, and he was very serious and willing to pay the asking price to get what I had originally wanted for the trailer in the beginning. After a couple of days, the deal was pretty well buttoned up. I'm very fortunate to have been approached by Melissa and glad that she convinced me to list the trailer with her. After all is said and done, I wouldn't list it with anyone but UsedVending.com. They were very fair and professional throughout the entire process. Thanks Melissa and if I ever have a similar need, rest assured, you will be the first person I call.
Jason Bell
Plano, Texas
09/16/2009
4MEGA-Vending.com is a wonderful idea! It's difficult to find vending services that want to deal with a company like ours but this search site hooked me up with a wonderful vendor (Fox Vending) and I couldn't be happier. Melanie from 4MEGA even checked in with me a few times afterwards to see how things were going.
The person(s) who gave birth to this vending match up site idea are geniuses!

-Kathleen King
-ACER Exhibits
Belcamp, Maryland
10/20/2009
I worked with April over several months to get everything worked out perfectly! She was amazing in every aspect. Every question we asked she had an answer for and responded very quickly!!! She went above and beyond any customer service expectations. THANKS APRIL!!!!!!!

Tomball, Texas
I am very happywith used vending.com Melissa and everybody are very nice and helpfull, I will use it again for my future business .
Thank you
Napa, California
07/06/2009
Wanted to express my gratitude to April for being so helpful over the past year! We've bought vending machines from Mega Vending on several occasions, and each time April was friendly and professional, and went WAY above and beyond what she had to in order to make sure we were taken care of. I have been recommending Mega Vending to other vendors I run into online, and will continue to do so...and tell them to ask for April! Keep up the great customer service!

Preston Dillon, Tree Frog Vending
Arvada, Colorado
Recently, I have had to sell several of my snack and gumballs machines. Both transactions were handled in a very professional manner. Eric was available whenever I had questions and assisted me with the shipping/handling. I found him to be both honest and trustworthy and I appreciate all of the help that he provided me. I would recomment his service to anyone looking to buy and/or sell their equipment. Upon the completion of the transactions, the proceeds from the sale were forwarded to me in a timely fashion.
S.L. Miller
Michigan
09/28/2011
Special thanks to Melissa Powers at USEDvending for so beautifully facillitating the sale of my vending machine. Melissa communicated clearly and always offered friendly, enthusiastic support and input while coordinating the sale. Many thanks for a job well done.

Al
Seattle, WA
See Hundreds more or Write your own...