MINNESOTA
Minnesota Trailers & RVs for Sale! Buy or sell used trailers in Minnesota – we have used RVs, used horse trailers, used camper travel trailers, used heavy equipment trailers, used dump trailers, used livestock trailers, etc… AllUsedTrailers.com brings Minnesota safe, easy transactions of buying used near you!
DISPLAY OPTIONS
Item No: MN-LT-460H
2007 Merritt 50' Sheep Trailer!!!
Trailer has full panel kit, sprinkler system, 3 roof hatches, tube gates, no step ramp, long counter balance, basket ramp into belly, 2-4-2 decking, air ride, brand new tires, storage rack in front of trailer, california doors. In excellent shape, you won't find any better.

$55,000. Hills, Minnesota.
CLICK on "MORE DETAILS" for PICS!!!
Call Stacy at 601-749-5660, or click the REQUEST button below to email for more info on this trailer.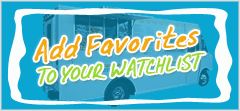 Login to Inquire Online
Call: 601-749-5660
Customer Experiences
08/21/2010

Found an add for Wowie Zowie gumball machines on UsedVending.com and got a great deal on them. Thanks to Melissa for send info on completing transaction. VERY HAPPY!!
UKJEFF

09/18/2015

Jennifer, I just wanted to thank you for being so efficient and helpful with the purchase of the concession trailer we bought through your company!! We are very happy with our purchase, everything went very smooth!! Again, thank you so much,
Sherry Minor.
Bethpage, TN

02/27/2012

My experience was one to remember! Tara Nelson-Pettigrew was amazing and never stop placing all my needs and concerns first. I look forward to business with her and the entire Company in the very near future! Thank You.

08/31/2015

My experience with this company was awesome. Love, love, love my agent Melissa. Awesome! Thank you very much.
Eddie Thiel,
Ontario, OR

12/09/2014

Melissa, Thank you so much for all your time & help selling our food stand! I am sure to tell anyone & everyone about you! Also wanted to say thank you for all your time texting me when I didn't have a voice! God Bless You,
Clayton & Cammie Thayer
Wheatridge, CO

04/01/2017

I don't know who to send this to, but I want someone to see it and let them know how happy I am. I've been a personal bodyguard and a club cooler for well a long time I started when I was 17 and at 45 still doing it. Not to long ago me and my wife wanted to spend more time together and enjoy life without the constant potential danger of the job I have been doing for so many years. First we thought of a franchise restaurant. Then a food truck. But decided franchise would still be working for someone else and who knows if it would be what we wanted to do cause even though the job I have might be dangerous we still have alot of free time didn't want to spend even more time behind a counter for not as much money as what we are making already. So decided against that. Then the food truck idea was better but it would be limited of what and where you could park and setup at. Thats when the thoughts of dirty construction sights and vacant parking lots just didn't sit right.

Then one day my wife happened upon the idea of a concession trailer. And instantly I knew that it would be the perfect adventure. Because the sky's the limit. All the stuff we could do and sights we could see and be making us money at the same time. Every body likes the fair and the food. But why stop there you could travel with the fairs are concerts are feativals. Are you could do what we are going to do and that is the trades days and flea markets swap meets and festivals. As far as the trades days there is a huge one every first monday which is that Thursday Friday Saturday and Sunday before the first Monday of every month in canton texas thousands and thousands of people attend. Then the second third and fourth Mondays of the month there are trade days in Longview marshall and Mckinney texas. That is so much money guranteed. And would only be working the weekends during the day. And wouldn't be necessary to do all four. Cause even if you just sold snacks you are probably looking at 5000 to 6000 a weekend easy.But the hard part is finding the right trailer. Has to be quick so money can be made. But you have to find the right one for your needs and the money you have to spend. Well my wife worked magic and found a perfect trailer in everyway.

She emailed Mr. Bradley and that night I did too, not even realizing that we did. But no matter, we was promptly and very professional answered back. Bradley was so nice and understanding with every step he didn't mind that we had to text alot. At all different times of day and night he was always quick to respond and help us. He was able to get the trailer cheaper for us than the asking price. So cool. He was there for us in perfect outstanding service. He made the deal go by so much quicker than expected. All at one time we had a garage built bought a new truck and paid cash for all of it. So when we had to wait a week to have all the cash for the trailer. Even after all the work Mr Bradley did he still kept in touch and did everything perfectly till we got back in touch with him and got the trailer he really did simplify and make it so easy to get our dream started I will send everyone to Bradley and will be doing more business with him soon. He is a very valuable asset to yalls company. A damn fine job he does. Thank you again Bradley.

Roger Tate,
Tyler, TX


06/01/2011

ALTHOUGH IT TOOK A WHILE..WHEN THE RIGHT BUYER CAME ALONG, MELISSA AND HER STAFF MADE THE TRANSACTION REAL SMOOTH.ALL PHONE MESSAGES WERE RETURNED. ALL QUESTIONS AND CONCERNS WERE ADDRESSED. IF YOU KNOW ANYONE BUYING OR SELLING,THIS IS THE PLACE TO GO!! THANKS AGAIN

BILL SHICK,CLEVELAND TN.

12/07/2009

Thank you Melissa and everyone else at usedvending.com for all your help! I truly appreciate you selling my concession trailer for me! You did all the work, while I collected the check!

Lake City, Florida

11/11/2014

My experience with usedvending services was excellent. I felt very comfortable and informed through the whole process. I'll definitely refer my business associates and use again in near future. Thanks again Traci for all your help!
Chemmonia McArthur,
Virginia Beach, VA

07/31/2012

Gini helped us find a vendor: Susquehanna Vending that got machines small enough to fit through our narrow doors and supply snacks, meals, and sodas.

R.J.
Lancaster, PA

12/02/2016

Melissa, Was very pleased with your pursuit of selling my concession trailer. Your website captured more serious potential buyers than C-list, F-book, or the local newspaper. Thank you for the professionalism that was displayed during the entire process and will highly recommend your company to others.
Gene Ogle,
Tahlequah, OK

03/03/2016

I've had my trailer on the market for the last 6 months, I learned of UsedVending.com by searching the internet. I listed my trailer on Used Vending and it was sold within two months. I would highly recommend that anyone needing to sell a concession trailer to list with this company immediately, you will be happy with the results. We worked with Melissa Powers and she assisted us through the process, she was absolutely amazing! Thank you UsedVending! :)
Kaylee Pelton

08/12/2014

Hi, I am writing to let you know that my experience with Melissa was awesome, she really knows what she is doing and made it incredibly easy and fun. Thank You and I'm enjoying my new food trailer!!

Rylee Mac's Market & Cooking School,
Durango, Colorado




07/26/2016

Hi Melissa,

I would just like to say that you and USEDvending.com made my selling experience very enjoyable and stress free. You sold my merchandise fast and with no worries on my part. It was a great experience and I will DEFINATELY use your services again. The customer you found for me was probably the nicest man my husband and I had ever met and very polite and well tempered. Thank you so much for making this experience turn out better than any of us thought it would be. :)

Sincerely,
Leanna Foltz
Canton, OH

12/01/2010

Melissa was GREAT to work with! She is truly interested in her customers success and this shows in her warm personality as well as her professionalism in her business. I felt very comfotable dealing with her and had a high level of trust. Melissa always returned my calls and had some great ideas in how to best sell my concession vehicle. Thanks!

Keep up the good and honest work!

Mark M.
The Macho Taco

11/18/2010

April was a lifesaver! Inheriting a purchasing position; and working with another new employee in our vending department, we were both at a loss . . . April made it very easy to obtain the materials and pats we requested. THANKS!

M.Cadora
Fiscal/Acquisitions
Robinson Rancheria

05/17/2016

I am writing this to compliment Used Vending for selling my gumball machines. Someone from Romania purchased them so I was highly skeptical. April's service and quick responses instilled confidence in me to try this internationally . Everything worked out and I was pleasantly surprised.
David baker,
Phoenix, AZ

02/08/2012

I presented my situation to Tara and she came through like a champ! She help me find my machines, Tara went above and beyond the call of duty to help out. Used vending is lucky to have an employee who cares that much and is willing to go the extra mile for excellent customer satisfaction. Will be buying more this year!

Robert,
Dallas Texas

08/22/2010

I was looking for vending machines for my company and I came across 4Mega-Vending.com. I bought a new machine that works amazing and is a decent price, all with the help of April. I recommend asking for her help if you need any assistance looking for an electric vending machine. She returned my phone calls and helped me find one that fits my price range. The machine look's great in my shop!

Kristina; Brooklyn, Ny

01/07/2014

April,

It was a pleasure doing business with you and your company. The product was delivered as scheduled. One again, Thank you for all of your assistance!

Michael Winn
Better Choices

11/07/2015

I used this website to sell my concession trailer. I happened upon it in a "search" and what a blessing that was. The rep that I worked with was amazing, easy to talk to, very accomodating, and a real "go-getter"! I felt completely safe when meeting the potential buyer, knowing that UsedVending had all their info! I would highly recommend them and would use them again in a heartbeat! Thank you for doing such a great job! Nancy Keen,
Fayetteville, AR

01/27/2009

April, it seems that it is hard to find someone who is honest and trustworthy in the world today and it makes people leery of buying things online, especially when you have to give personal financial information. Our experience with Usedvending.com was awesome. The person that we bought our machine from was very helpful even after the purchase. I was so pleased to see that the machine I purchased was like new and operates the same. Thank you for being a company of integrity, offering money back guarantees if the machine is not as specified. This was the best experience I have had online.
Sylvia

10/27/2014

I just wanted to share some of my wonderful experience with purchasing a concession trailer with your company through Crissy Cook. She made sure that every thing was done quickly and easily. From the beginning I stated to her that we were needing a trailer within a week and she made that possible. She answered ever one of our questions very to a tee and in a quickly manner. We know in the future we will be using this company again. Fantastic experience and transaction. We couldn't Thank her enough.
-Tiffany Sprayberry, Just A Little Frosting Co-Owner
Lineville, AL

10/17/2012

Melissa, Thanks so much for all your help. Everything was done in a very professional and efficient manner. I will definitely recommend you to anyone who is in need of your services. Thanks again.

MW
Knoxville, TN

08/08/2010

I was sooooo impressed with the professionalism and great commitment to the sale of my concession trailer on Usedvending.com. Melissa Powers called me consistantly every week with 3-4 potential buyers, and kept on plugging until she hooked one. She is a bulldog when it comes to selling. Only took 2 weeks, and I was making a deposit in the bank. Thank you Melissa and Usedvending.com

FL

10/13/2016

Just wanted to say Thank you, to Melissa at Usedvending.com for selling my mobile boutique bus. Transaction was very easy. Melissa keep me informed, was very professional & addressed my concerns quickly. I would definitely sell with Usedvending.com again!!! Thank You.
Korena Ferguson,
Dellroy, Ohio

05/16/2012

Working with Melissa, was a first time for us, with UsedVending...and it was a great experience. Would not hesitate to use them again or recommend this company to others. Our sale went really well...Melissa guided us thru the whole process. Good Job! We were very pleased with our sale!

Lou & Jan,
Montana

12/29/2011

I presented a delima to Stacy Sweet and he came through like a champ! We ordered 4 machines for a vending contract we were awarded at the last second. We ordered the machines on 12/21/11 and HAD to have delivery NLT 12/29- as you can imangine this presented quite a problem with shipping being so close to the Christmas holiday. Stacy went above and beyone the call. The original shipper backed out on the delivery date and Stacy worked his tail off securing another shipper who delivered my machines on time and in great condition! Your company is lucky to have an employee who cares that much and is willing to go the extra mile for excellent customer satisfaction.

Carthage, MS

06/06/2017

Buying from Used Vending was fast and easy. Everyone was very professional and I was able to get a great deal on machines! Great experience!
Jon Corto,
Orchard Park, NY

07/22/2016

Melissa:I wanted to thank you for assisting me with my Food Trailer purchase, at first I was very nervous to even call, (since most listings I found to be a scam of some sort), but I had a choice on who to contact (pictures), I actually got to see a face with whom I had the PLEASURE to actually speak with, I definitely made the best choice, based on your picture only…LOL. Thank you a million times, you not only made me feel comfortable over the phone and the transaction so simple, you put me in touch with the most amazing Seller. So thank you for assisting me with beginning my dream, I would defiantly refer you (personally), you are the perfect Salesperson, you made me feel like it was more than a business transaction and so easy.

Thanks again!
Theresa Montalvo,
Plantation, FL

03/03/2010

Melissa and Used Vending handled everything very professionally

Spring, TX

10/26/2009

We were very impressed with Mellisa and all the hard work she put into selling out conssesion trailer for us, she was very easy to work with and took care of all our needs, I will defenitly contact her for any future needs.
Thank you so much.
Meagan, Texas

09/17/2016

Excellent service, very attentive and honest when taking care of business.
James Yarber,
Denver, CO

09/09/2013

Melissa, Thank you and all involved in the transaction. I think everybody is happy. Al and his son were very professional and I hope they make lots of money with their new machines. We will recommend your team to anyone in the vending business. Best wishes.
J.R. and Julie Kohlman
TX

05/01/2017

I'm thankful for finding this site. Buying things online is scary but this site is very helpful and reliable. Thanks Brad for helping me to buy that what I wanted.
Mohammad I.,
Anaheim, CA

11/12/2016

Hi Bradley, I was very happy with your services. You were very easy to work with. All questions were answered in a timely manner. The actual transaction went very smoothly, and everything was great.
Thank you

Robert Cross- 3 C's Catering
Kennedy, NY

02/05/2011

I just bought my second machine which is already set up and making money! April was so great! She responds so quickly which made it possible to get the machine as quickly as I did! She even stayed at work late on a Friday to get all the paper work processed so I could pick up that day! Thank you so much April!! I will be contacting you soon for my 3rd machine!! :)

Stamford, CT

09/27/2012

Gini did a great job of answering all of my questions and making all of the arrangements. My experience with Usedvending was very positive.

P.M.
Salt Lake City, Utah

02/28/2010

April was wonderful to work with. She kept us up to date on the progress of our machines the entire time. We are very pleased with the product that we recieved also...Very good quality machines for the price. Thanks April for all your help!

10/22/2009

I worked with Melanie Lee to get a vending machine for the development I manage. The first contact she sent me was the company I went with. I am very happy with my decision.

Thanks Melanie.
Urbana, Illinois

06/16/2017

OMG purchasing my vehicle was easier than buying my house. From the time I submitted my dream list, I call it, Tonya was on it. I told her a truck that I was interested in, and she took it from there. She held no punches, kept no secrets, and she became that girlfriend next door!!!! She made me less nervous about making a big purchase. Even to this day, she calls or text to check on the progress of the truck. I will definitely be using them again. Thank you for making something that could have been stressful, seem like a walk in the park!!

09/19/2014

We had a good experience and everything was perfect.

A. Janlou
Rockville, MD

03/19/2012

To whom it may concern: Thank you for allowing me to give this testimony. A couple of years ago we put our first concession trailer on your site. Withing a few weeks it was sold. The transaction with the men from New York went without a hitch. During this time I was on the phone with Melissa constantly as I had never done this before. To my delight she was always calm and even a huge encouragement as she would help dismiss my fears of something going wrong. We bought our first trailer after this and soon found out it was too big for most fairs and decided to sell within six weeks of receiving it. Once again Usedvending did a wonderful job as it sold within days of being on your site.

Thank you Melissa once again for your professional attitude and advice. We then bought our second trailer and while waiting for it to arrive I did a homemade quickover with a gooseneck trailer that i already used for other opportunities. Once the new trailer arrived we decided to sell this one as we didn't need it. For the third time we went with you and once again it sold withing a few weeks. Awesome!! Just recently my wife and i decided to let go of the other mobile kitchen. We loved it but with us being a ministry we saw that it was very easy to get offtrack from our primary calling to minister the gospel. This unit sold once again very quickly and as a result, we are now back on track. But what I really want to say is that I wish that we could find people with the caliber of Melissa. Our ministry would be further ahead. Thank you Melissa very much. It has been a huge delight working with you.

Sincerely, Joseph and CJ Kyser
Georgia

03/26/2010

April Hurd is one of best customer service representatives I've ever had. She really knows her vending machines. Extremely helpful!I wish all reps were like her.


Mike, AM Vending
California

10/14/2009

Called with a simple parts question and was attended to in a very prompt and courteous manner. Unfortunatly I was looking for VERY obscure parts for an OLD machine ( older than the help...) still the person I talked to, April, was very helpful and provided the contact number for a possible solution to my problem.
Thanks to you April.

Coatesville, Pennsylvania

03/28/2017

Thank you sooo much for your time and patience with this purchase. You were amazing and we are excited to begin this venture asap!
James & Leslie,
Little Rock, AR

04/06/2014

I really enjoyed working with Used Vending. I tried other sites, but always had unqualified people wanting to purchase. Melissa called me with a buyer who was looking for a food truck and was very qualified and after looking at my truck, brought it. I would highly recommend Melissa and Used Vending.
B.A.
Chester, VA

03/16/2017

April Customer service is a voluntary act that demonstrates a genuine desire to satisfy, if not delight, a customer, my experience with April over the years has been Exceptional.
Rick Luevano,
Cal-Vend
Norwalk, CA

02/03/2014

Just letting u know I, Hyatt bought the trailer ...I love it and thank you so much for the help I could not have asked for better then you were.
Terry C.
Lake Charls, LA

07/08/2016

This is a great site! I got exactly what I was looking for, and it was not too far away.
James Tanner,
Toldeo, Ohio
See Hundreds more or Write your own...