MINNESOTA
Minnesota Trailers & RVs for Sale! Buy or sell used trailers in Minnesota – we have used RVs, used horse trailers, used camper travel trailers, used heavy equipment trailers, used dump trailers, used livestock trailers, etc… AllUsedTrailers.com brings Minnesota safe, easy transactions of buying used near you!
DISPLAY OPTIONS
Item No: MN-LT-460H
2007 Merritt 50' Sheep Trailer!!!
Trailer has full panel kit, sprinkler system, 3 roof hatches, tube gates, no step ramp, long counter balance, basket ramp into belly, 2-4-2 decking, air ride, brand new tires, storage rack in front of trailer, california doors. In excellent shape, you won't find any better.

$55,000. Hills, Minnesota.
CLICK on "MORE DETAILS" for PICS!!!
Call Stacy at 601-749-5660, or click the REQUEST button below to email for more info on this trailer.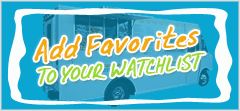 Login to Inquire Online
Call: 601-749-5660
Customer Experiences
11/04/2009

April at 4Mega Vending is the best. I had a time frame that needed to be met and she pulled it off. All she said she would do she did. I will always and only use april in the future. Thanks again

James
Long Island NY

02/19/2013

Stacey Sweet was so helpful. We are a real estate office and this was our first experience in obtaining a vending machine. He was aware of our needs and made sure we received what we needed. Our office is planning a move to a larger location in the spring and we will make sure we contact him for all our needs.

Vicki Segers, Broker
IL

05/01/2014

It was a long wait for us to connect with the right owner and Melissa Powers was there for us throughout the process. She would call with what seemed like strange questions, but she was doing due diligence to the buyers requests. In the end, we were connected with an enthusiastic buyer (and 3 others highly interested)who will have a bright future because of Melissa and Used Vending!
Susan
Laurel, MD

01/30/2011

I had a great experience on usedvending.com and with all of Aprils help. She answered all my questions and gave tons of helpful tips and information that I really appreciated! She was very patient with me since I am just starting out in the vending machine business. I have done a lot of research and compared different websites and I am sticking with usedvending.com and April! They have the lowest prices and people are negotiable. I was even happier with my machine in person than in the picture and it works great! THANKS APRIL!!!

Ashley V.

01/02/2014

I want to say that working with you was a pleasure and you always returned my calls promptly and had answers it a timely manner. I wish all the suppliers I worked with on a daily basis where as quick and full of answers as you have been. Thanks again for everything up to this point and I will be in touch if I need help or just to report or success with our vending machine set up.
D.A.
Brighton, CO

05/16/2014

Hi Calice,
My experience with UsedVending.com was fantastic. I was amazed at how quickly I was placed with a serious buyer. Both the buyer and I trusted you as a intermediary and we were able to conclude a large transaction with zero complications. I could not have been happier.
Thank You So Much Calice-
Dan Schwab, IL

04/15/2014

I have worked with Melissa Powers in the past when purchasing equipment through your website. She always makes things fun...but, I had no idea how fast Stacy Sweet works his magic, because my unit literally flew out the door once I priced it ready to sell. Not only that, but he somehow came up with a buyer only 45 minutes away! I am completely satisfied once again with UsedVending.com and would recommend Stacy Sweet anytime. Well done.
F.S.
Santa Rose, CA

12/05/2013

Thank You April, for the great customer service and information.
C.R.
Greenburg, PA

12/07/2009

April is the best,
We have been trying to purchase a vending machine for several months, April has worked with us through the process. I always look forward to our conversatons on the phone, April never had a harsh word to say, even on the days I called her three and four times about the same thing. Our machine is operating beyond our expectations. We are looking at getting a much larger machine in the near future through 4Mega Vending.
Thank again for everything and Stay Blessed.

Maurice
Lawton, Oklahoma

06/18/2010

April Hurd is the best. Wicked fast responding to emails and worked the sale so everything went as smooth as butter. This has been the best brokered purchase I have ever had!!!

New Hampshire

06/18/2012

Stacy was very helpful and went out of his way to help us. Great service, big thumbs up.

Alex,
New York

08/29/2011

In business today it is difficult to find an 'actual person' to whom you can speak. So imagine my shock when I called Melissa from USEDVending and she answered the phone! From that point forward the transaction was held in a professional and smooth manner. I will use and recommend USEDVending.com to my friends and family.

CP
Gilbert, AZ.

11/27/2009

As always, our experience with UsedVending was exceptional. With Melissa's help, we sold our machine at a price that was right for us. It was quick and easy.
THANKS Melissa!

Ken R
Dallas, Texas

12/20/2010

April with mega vending was very helpful in helping us select and order our vending machine for our new office. Upon receiving our machine April has been very helpful with our follow up questions and getting our questions directed to the right people. We are extremely pleased with the machine and the customer service we have received from mega vending and April specifically.

N. Turner with Edcor

05/29/2014

April was very helpful with us, with our decision to purchase a vending machine, starting with the type of machine and the price of the machine. I really do thank her for her feedback and help with locating a vending machine that fits our need. Thanks April.

C&J Mallet, MS

08/12/2012

Dear Melissa, Thank you so much for all your time and help with the used trailer from Brooklyn. You provided us with all the information we needed and were able to answer all of our questions when needed. The buying of the trailer this weekend went very smoothly and it looked exactly like the pictures and had all of the amenities which were listed. Once again thank you for your time, information and all of the knowledge you were able to help with throughout this process.

Sincerely, Jennifer, Christopher & Dominick
New York

06/20/2000

Eric, I wanted you to know that I was pleasantly surprised at how efficient your business was. I received all the equipment I ordered on time and with no problems. As you know, one of the pieces was broken, and I really appreciated you sending me a replacement part rather than making me have to order a new one from a manufacturer.
This was my first venture into ordering online (As you probably guessed by all the questions I was sending by e-mail) and the fact that you continued to reply promptly gave me a little more assurance about your company. I really did appreciate all the help and in the end, the very good service.

By the way, I found you by accident. I was looking for used equipment, but it never entered my mind to use "USEDvending.com". Thus, I found you at the bottom of a very long list of sites on Yahoo. After hours of inquiring into each I almost gave up and then noticed you close to the bottom of the list. Maybe you should consider advertising through some one of the major on-line services.

Anyway, thanks again. I am going to continue to grow my vending business, so I'll be in touch when I am ready to buy. If you need a reference, feel free to use my name. You have my phone number.

Sincerely,
Richard Willis First Choice Vending
Georgetown, Texas

10/25/2009

My experience with usedvending.com was the best. All information regarding the sale was clear and concise and April was extremely informative and easy to work with. I will only use usedvending in the future and will only recomend them to get the job done. Thank you!!!
I am happy that some companies still believe in excellent customer service.

Satisfied customer,
Natasha
Miami, Florida

03/05/2012

We have completed the sale of our concession trailer! Melissa was great to work with - from start to finish everything went very smoothly. We have already recommended Melissa and USEDvending to a friend of ours. Thank you!

Diane,
Plant City, FL

02/07/2010

Buying our vending machine was easy and professional. I appreciated all of Melissa's help in finding the right machine, it's perfect for our youth department!

Kristi
Snoqualmie, WA

I Purchased Six Used Vending Machines through Eric Normand at Usedvending.com. Through out the entire process I found Eric to be very Professional, and extremely helpful. Eric arranged a purchase for me of machines that were within driving distance, so that I could pick them up and save on packaging and shipping charges. I also purchased some machines that required to be shipped from out of state. The machines arrived Promptly on the date Eric told me they would be here, there was a misunderstanding with the shipping company of payment of shipping, I called Eric, prior to going to the shipping company, and by the time I arrived he had it all straightened out. The Products and Service I received from Eric, and Usedvending.com were First rate all the way. I would recommend usedvending.com to anyone looking for Vending equipment.
P.L. Brown
Beaumont, Texas

10/13/2009

Dealing with April was a real pleasure! When she told me that we would have the deal wrapped up that day I thought no way - but she was true to her word. If I could deal with more people like her I'd have a whole lot more hair.

Bill Ruby
Las Vegas Ice Center

05/23/2012

Gini Sweet helped find us a vending service right away. A problem came up and she help solve it immediately. Vending machine was set up within a few days after contact. Thanks!

Jeff,
Sugar Grove, IL

03/07/2012

Working with Stacey Sweet gave me the confidence to purchase a new machine instead of a used one, Great Price and Great customer service. Thanks Stacey.

Gary G Renton,
WA

10/09/2013

Calice was a great help and stayed on top of negotiations. She kept in contact periodically and advised us. We highly recommend her!
L.I.
Deland, FL

06/23/2011

April made the whole process a breeze. Thanks for helping me find what I needed quickly and easily!

Mike, NJ

Dear Eric, Your Great! I want to purchase 10 NEW Vendstars complete with stands. I'll tell you Eric I will definitely be doing more business with you in the future...you shall see. I have searched the entire net practically looking for not only good prices but someone I felt comfortable working with and BINGO....I found You!
Thanks Eric
Sincerely, Shirley D.

02/25/2007

Dear UsedVending.com, Thank you so much for selling my machines at the price asked for.
It made it so enjoyable to deal with April & Melissa who were very professional and a delight to deal with.
I wish there were more people out there just like them.
Yours sincerely,

Sweeta A.

10/20/2009

It was a pleasure dealing with April.I thought I was dealing with a person I've known my whole life.She was extremly helpful and I thought I was buying a vending machine from a family friend.
When I needed a secong machine I called april only, because I knew she would give me the best price.
It was a real pleasure to deal with April.
Regards
Barry
Boston, Massachusetts

03/05/2012

USEDvending.com was AWESOME to work with! They listed my trailer immediately and had it sold within 48 hours! Melissa was so helpful and lighening fast with my questions and helped me from start to finish. I would recommend this to anyone looking to buy/sell. First class all the way!

Nick,
Jonesboro, AR

11/18/2010

Melissa an exceptional job on getting things done. She is quick with responses and she is a woman of her word :) which made things very simple. It was an Exceptional Job Mellisa

12/26/2013

Hi Calice, First of all Merry Christmas and Happy New Year!!!!! Thank You for all your help. I do appreciate all that you've done for me and will recommend you and your company to anyone trying to sell their equipment. Sincerely,
Anthony DeLillis, New York

08/10/2010

Melissa was wonderful to work with... Always very helpful and quick to respond.. USEDVending.com had our vehicle spoken for in less than a week and sold in under 3 weeks something that we were unable to do in 2 months.. Great Website and we would do buisness with again!

Matthew Ballance
CEFCU Vehicle Services,
East Peoria, IL

04/30/2014

I had dealt a lot with Melissa and Stacy through the selling of my concession trailer and equipment. Both of them were on the ball when it came to serious offers about my stuff and Stacy was the man who got my stuff sold. He made sure that the gentleman who was interested in my stuff was extremely serious in purchasing it because the gentleman was 3000 miles away. As a result my stuff was sold and I am extremely satisfied with the work that was done in getting it sold. Thank You Melissa and Stacy for all your hard work.
Sincerely,
Patrick
Riverview, Fl

12/14/2011

We would like to Thank Melissa and everyone at Used Vending. Melissa was a major player in the sale of our equipment, she took all hassle out of selling it by ourselves. I highly recommend Melissa to anyone in need of selling their equipment. We couldn't have done it without Melissa. Thanks again and Merry Christmas!

Corona, CA

10/26/2009

i enjoyed this knowldageble visiting this site.

Phoenix, Arizona

12/20/2012

I cannot recommend this site enough; Melissa Powers made selling my trailer so easy taking care of everything all I had to do was sign the papers. She kept me up to date on the people that were interested in the trailer and made sure they had all the information they wanted. Thanks for all you did.

J.G.
Moorhead,MN

08/18/2011

I was very pleased with my interaction with Milissa Powers during our lastest purchase of two vending machines. She was easy to talk with, has a great sense of humor, and completely competent in helping us close the deal. Thanks Milisa.

Gerald Landry
Rose City Vending
Pasadena, CA

11/06/2013

I would like to thank Melissa Powers for all her help, she was very professional thru the whole process of selling my food truck. She walked me thru every step from the time my truck was put on your site until the very end when it was sold. I will be letting all my friends know of your site in case they have a need for it in the future. Once again thanks to Melissa, & the best part, it was sold in less than three months!
Thank You,

Joe B.
Cape Coral, FL

10/10/2012

This is our second transaction with usedvending.com and as before, everything went smoothly and our whole experience makes us want to come back again.

D. LONG - WEST VIRGINIA

01/20/2014

Hi Calice, I just wanted to thank you again and make you understand how satisfied I am with you. It's your continued persistence that made the difference. The USEDvending.com company will definately be in my future business transactions.
Thank You Again,
Anthony DeLillis, New York

05/19/2012

This website has been a great resource for information and helping to expand my business. Gini was very professional and easy to work with. I look forward to working with this company again.

Dave,
Olathe, Kansas

09/04/2012

Special Thanks to Melissa for a perfect service. she sold my 1st Food Truck in less than a month and now my second in less than a week !!! What a great experience again! Thanks.

Kevin
Miami, FL

08/11/2009

I was very pleased with the quality of lead I was given. Information was accurate and I look forward to a continued business relationship. Melanie acted very professional and understanding in our dealings.


Sincerely yours

Howard
Old Greenwich, CT

10/28/2014

To whom it may concern, I'd been searching your web sight for sometime looking for a concession trailer to start a business. After finding one that might fit my needs I contacted your web sight. I was surprised at how quick a response I received. Crissy, one of your Reps. was who helped me through the process. Her personable manor put me at ease and made me feel comfortable with my business venture. Each question I had was responded to by Crissy quickly. She found out all I need to know in order to make a reasonable offer. After making a decision to buy, the paperwork was made simple and fast. My experience with Crissy (UsedVending) was completed from start to finish in four days. Thanks so much for making this big buying experience as painless as it was.
Ronald Judkins,
Longdale, Nevada

10/28/2010

Mellisa Did Great Job Very Easy Deal

Russell B.
TEXAS

07/27/2009

April is very sweet and very nice to deal with. I brought several machines from her and she is very professional. She is also willing to negotiate on the prices of the Machines unlike some cut and throat sales people We have come across in the past. She is prompt in her sales inquiries and knowledegable on the Machines.

Livingston, New Jersey

10/21/2009

Great customer service from April! She was easy to work with and quick to reply on all my questions.

I had a positive experience working with her all the way to closing the deal.

Thanks again April!

07/10/2014

The sales crew at USEDvending.com have helped me sell dozens of trailers. They are top shelf, best group of sales people I have ever worked with. They cover all details and make sure everything is in place for all involved. I would trust them fully and completely to assist with any sale. Great group!
Thanks for all your help,
Stuart from Texas
See Hundreds more or Write your own...