MINNESOTA
Minnesota Trailers & RVs for Sale! Buy or sell used trailers in Minnesota – we have used RVs, used horse trailers, used camper travel trailers, used heavy equipment trailers, used dump trailers, used livestock trailers, etc… AllUsedTrailers.com brings Minnesota safe, easy transactions of buying used near you!
DISPLAY OPTIONS
Item No: MN-LT-460H
2007 Merritt 50' Sheep Trailer!!!
Trailer has full panel kit, sprinkler system, 3 roof hatches, tube gates, no step ramp, long counter balance, basket ramp into belly, 2-4-2 decking, air ride, brand new tires, storage rack in front of trailer, california doors. In excellent shape, you won't find any better.

$55,000. Hills, Minnesota.
CLICK on "MORE DETAILS" for PICS!!!
Call Stacy at 601-749-5660, or click the REQUEST button below to email for more info on this trailer.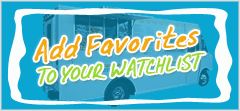 Login to Inquire Online
Call: 601-749-5660
Customer Experiences
01/15/2016

Calice, my experience with Used Vending.com was outstanding. I received monthly contact, which let me know my product was not just languishing. Calice and the other representatives were very professional. I would not hesitate to recommend Used Vending to anyone.
Thanks,
Andrea C.
Prince George, VA

03/12/2015

It was a pleasure doing business with USED Vending. Your were very professional and more than helpful through the whole purchasing process. Thank you again for a stress-free transaction.

Ian N,
Columbia, SC

11/04/2015

I am happy about the service you did, I really appreciate all the help you provide. . Your loyalty is very much appreciated. If is need it I will be call you back to get this great service again !
Sincerely,
Jose Leon & Cecilia Leon
Lexington, SC

03/05/2013

Dear Stacy,
My brother and I would just like to personally thank you and your business for the excellent service we received. You guys have handled all these little things with the shipping excellently and we are very appreciative. We ordered a Snack machine from another company at the same time as we ordered your drink machine and the service we have received from that company has been awful. So I just want you guys to know that you're great and we will definitely order from MegaVending when we get our next account.
Thanks, John
Orange City, FL

10/17/2011

I listed my machine on Craig's List and Ebay and got absolutely nothing out of it for almost a year. When I first listed my machine with usedvending.com they actually provided feedback on my pricing as compared to the market. Once I adjusted my price the inquiries started to come in. My customer service rep, April Hurd, is awesome and very punctual. I had one customer ready to buy but would not respond to her persistent communications. It all worked out as within a week she had another customer ready to buy and closed the deal that same week.

Ron Teicher,
New Jersey

05/19/2012

This website has been a great resource for information and helping to expand my business. Gini was very professional and easy to work with. I look forward to working with this company again.

Dave,
Olathe, Kansas

06/21/2016

Julia,
Thank you so much for helping with the sale of our food truck. From the time you contacted me with a buyer until the purchase was handled very smoothly and professionally. The organization of paperwork was extremely helpful. The ability to post and maintain the listing is very helpful as well. Being able to monitor views of the truck, allowed us to make changes to the listing and price that made the truck more marketable.

Michael Jennings,
Avon, Indiana

06/06/2016

Would like to thank Melissa for all her help and making our purchase of my food trailer go very smoothly. We purchased an old trailer and completely remodeled it (we knew the shape it was in when we purchased it, and knew we would be redoing most of it.) I would definitely make usedvending.com a go-to if I'm in the market for another piece of equipment big or small. thanks again Melissa for all your help, job well done.
Larry Clark,
Erie, PA

10/08/2017

Used vending took a lot of the pressure off of selling my trailer. It was also a great way to get it out there in front of the right people. Great experience all the way around!
Nicholas McGrady,
Suffern, NY

04/10/2018

My experience with UsedVending has been outstanding!! It's been such a simple process to sell my machines and the people I have worked with these past couple of years has been outstanding!
Shari L.,
Hatboro, PA

02/20/2018

Yes my experience with Used Vending was wonderful. Wendy reached out to me promptly, we were able to see the unit we were interested in that day. As well as she was able to get us a lower price which made the viewing and purchase less stressful and quicker. Thanks to Used Vending we are on our way to bring a new adventure in the Food Truck industry.

Shelly Hiser/ Weyer

11/21/2009

April from 4Mega Vending has been extremely helpful since the first time I talked with her. I just started my vending company and I do everything myself. April though has been so patient and helped me along the way.

I appreciate all the answers and help I get and will use 4Mega Vending in the future.

Thanks
Southgate, Michigan

03/08/2012

My husband and I have just started in the vending business and we needed some dollar bill changers. Stacy Sweet was our sales contact. Not only did he have good prices but also gave us beginners some valid advice. Thanks Stacy.

Joanie,
Virginia

10/07/2009

April,

I really appriciate all the help you gave me and all the kindness that you showed!

Thanks So Very Much, Rose
Buckhannon, West Virginia

10/06/2016

Usedvending.com helped sell our concession trailer in two weeks' time. No stress and a very easy transaction. And the icing on the cake is we sold it to a very nice couple.
Linda Boles,
Talahassee, FL

04/19/2018

The process was great! Melissa was a delight to work with, everything went smoothly! Thank God! And it was super helpful with all questions that we had. Thank you!
Kari Lapi,
Miami, FL

03/31/2017

Dear Bradley, Thanks for the quick Action on getting my Cart, And All The Great Customer Service to Get The sale complete, Could not have done it without your Help- probably, would of never brought, but you made it simple, You Are A nice person and honest, will send more Customers your Way. Thanks again.

Jean Bogard,
Appolo Beach, FL


11/11/2014

Hi Crissy, Just wanted to thank you for all your help with the sale of my Ice Cream trailer. Everything went very good and quick. I would for sure use your web site to sell items again. I was very surprise how easy everything went and hassle free. thanks again.
Best Regards,
Paul Angerami
Phoenix, AZ

06/01/2015

My experience with USEDvending was nothing but positive. My sales rep was very friendly and professional. Any time I had a question or concern she got back to me in a very timely manner. Communication was very open, being someone who is on the go quite a bit it eat nice to have many options for communication. Phone calls, text messages and emails were all accepted forms of communication which made the process very simple to get the information I needed. The seller of the trailer was also extremely accommodating, friendly and professional. I couldn't be happier with the final product, it screams professionalism. I strongly recommend using USEDvending for your food truck purchasing needs.

Tim Grow.
Eerie, PA


11/11/2013

You have been excellent handling my order like true professionals. Your customer service has been wonderful and blows away what I have dealt with on other sites. Your response time has been great too. All my future orders will be with you.

R.M.
St. Anne, IL

06/20/2012

Amazing experience - everything went so smoothly. Melissa did a great job with communication on what the next step and kept us very informed. Thanks.

Fran,
IL

02/16/2018

Melissa is the Best.....She was very attentive and professional. We sold our food truck within 30 days. It has been a great experience for us. I highly recommend this Company.
Michael Hicks,
Leonardtown, Maryland

04/03/2011

Thank You Melissa for a smooth transaction. I appreciate your help in moving my machines!

Mr. Milner

This was a most seamless experience I have encountered. Melissa contacted me first to inform me of a local buyer and helped walk me through the process including handling all the negotions and paperwork. I was Extremly statisfied with the website and my contact point Melissa at the company. This was a 10 plus experience.

J.M.
Jacksonville, Florida.

05/09/2013

I just wanted to say how great it was working with Cristina and getting the truck sold. She was very professional and informed me of each step. Thank you so much for getting the truck sold!! I highly recommend USEDvending.
Claudia,
Colorado

05/14/2012

Mellisa was a tremendous asset to connecting us with some truly wonderful people, who also were great to work with, paying a reasonable price, moving the machines and all very timely. Would give my repeat business to her and her Company any time.

Jim,
Colorado

12/14/2017

Grey and April were great to work with. They helped me sell my used equipment on UsedVending.Com a couple of different times I'm glad I made the right choice and used their web site to list my equipment. Great job guys!
James Brooks,
Springfield, MO


06/02/2010

I was delighted to be able to go through the process of selling my five soda/snack machines with Melissa. She contacted me about a customer interested in two, possibly three of my machines. I ended up selling all five! Melissa was friendly and helpful throughout the sale of my machines!
Norm

05/16/2014

We sold a shaved ice concession trailer on USEDVending. Melissa was our representative and walked us through every step of the sale. This was our first experience at selling anything via internet and we were pleased with our experience. We were able to make the sale profitable for us and Melissa was an integral part of that.
Thanks,
Cheryl, FL

03/27/2012

Melissa was very approachable and was wonderful work with throughout the entire process. She was very helpful and helped educate us on the selling process. Communication was consistent and we were always kept in the loop. We would definitely recommend Used Vending to other people and give them Melissa's name. We are 100% satisfied and are so glad we used UsedVending.com!

Kristin,
Maryland

02/01/2011

April did a great job for us. I had no knowledge of ordering a vending machine, and she made it so easy! The price was great, the service was amazing and we had a great vending machine in a few days! Thanks, April! You have our business for good!

Nancy Jones
PHCC Texas
Buda, Texas

12/07/2009

Thank you Melissa and everyone else at usedvending.com for all your help! I truly appreciate you selling my concession trailer for me! You did all the work, while I collected the check!

Lake City, Florida

05/14/2013

Working with the team at UsedVending.com was great. We quickly narrowed down options for what we needed and were able to take care of the paperwork quickly. Cristina was very responsive and made this a quick, painless transaction. Highly recommend.

D. Miller
Seatte, WA

10/22/2008

Hi Melissa,
Yes our vending machine has been very profitable for our office.It has made money for us.
Unfortunately we are not in the vending business so i wouldn't be able to purchase more.
I still have your number and if i see any business that are looking for a machine i will reffer them to you.
Thank you for services and it won't be forgotten.
I wish you a great day!

G. Ruggiero,
Florida

02/10/2011

Melissa was very helpful in getting my deal finalized. She even stayed after normal business hours to complete my deal. Best service anyone could ask for hands down.

Dionte'

Iowa

07/16/2009

I just wanted to say THANKS! for my recent experiences I have had with your company. I am new to the vending industry, establishing myself in January 2009, and am still learning the ropes with a lot of help from April and Kara. These two ladies are huge assets to your company! I can't thank them enough for the assistance and information they have given to me.
I was contacted by Kara in March 2009 about a medium size account in my service area. After meeting with the client, it seemed like a good fit, and I informed Kara of my decision. She handled the entire transaction smoothly and without a hitch; it was a very different experience then I have had with the few locating services I have dealt with.
At that point, I contacted April about the location. She listened to specifics of the account and made a recommendation as to which machines to consider. When it turned out that the machine we had chosen (an ST3000) was a little outside of my price range, April promptly arranged financing for the equipment. Considering the recent state of the credit markets, and the short length of time I have been in business, I was relieved to say the least!
The machine was delivered with no problems and has been on location for about a month now. Everything is working great and the capacity of the unit seems a perfect fit for the account it is in. Thanks again, April and Kara, you made this the easiest account that I have!
Joshua J.
Milpitas, California

10/31/2017

Wow wow wow! Honestly I never thought I would've sold my food truck through a company that was free. I had every intention of selling it myself but boy was i wrong. UsedVending came in and sold it without hassle or trouble it was a really great experience, thanks Wendy! You're awesome!
Benjmain Campbell,
Ropesville, TX


10/19/2009

Dear Melissa,

Thank you for your help. You truly worked hard to answer my questions. I appreciated all that you did to make this a wonderful experience. If I ever need any other equipment I will definitely look to your services again.

With many thanks,
Brent Hardesty.
Pella, Iowa

09/29/2009

Two thumbs up to April Hurd. She helped me out with a Ship To Address correction, and it turns out she was a Sales Rep who went the extra mile to help out a customer. She did not take the stance "That's not my job", but followed thru till the issue was resolved. That's good PR for your company. Thanks!!!!!
Rosemary, Mandeville, LA

09/09/2016

Wendy, Thank you so much for your help with my purchase. You guys really helped to get all the answers up front and prove these transactions aren't crazy scams. I went through many leads on Craigslist and eBay and EVERY....SINGLE....ONE was a scam. I am very happy with my purchase and the seller is more than happy to help with questions I've had after the purchase. I will definitely keep you in mind for additional purchases or referrals.

Thank you,
Lisa Ravlija

04/21/2017

I was unsure about using this site but found they did exactly what they said they would do. Took care of everything. Will definitely be back.
Steve Tucker,
Crump, TN


Hi Wendy. All went well with this transaction. Thanks for all your help. I would definitely recommend usedvending to all my friends and would use your company, the need arise. Cheers. Cynthia F.
Pine Valley,CA


10/25/2009

My experience with 4 mega vending was awesome! I contacted several other companies and it took several days for them to contact me.I emailed and within a few minutes I had a response. April Hurd is very professional and wonderful to work with.

Thanks
Monica Reece
Harris Jobe Elementary PTO

07/09/2013

I am very happy to say that USEDVENDING has been a plus in my life. I have had a great experience, and I have had a excellent time working thru them. Melissa, has been oh so helpful, accessible, and knowledgeable of their products. I'm very happy!!! I'll refer any friend or person to her and USEDVENDING .

L.C. (Buyer)
Texas

02/04/2016

Wendy, My experience with a your company and yourself was smooth and professional. The procedures set in place to protect seller and buyer are well thought out and work to the good of all involved, My contact Wendy went beyond call of duty giving out a personal cell number to reach outside of business hours and while I tried not to be to intrusive about timely information it was as if she was working real-time. I would certainly do business again should the need arise, Website BOOKMARKED.................8-)
Mike Fuller
Sr. Eng Specialist Berry Plastics Corp.
Evansville, IN

07/02/2015

Hi Crissy! This is Kim & Jay - the Pico De Guyo people! We wanted to let you know how pleased we were with the service we received from you and USEDvending.com. From the first phone call we made, it was EASY for us to get our truck listed, updates made, and questions answered. You provided our first qualified buyer within 10 days of listing, and 3 weeks later our truck was sold! We love how you have designed your service so that sellers don't have to come up with any money to list their truck - and your system really works! Thank you for the great service you are providing to those of us in this industry! We would definitely recommend you to anyone looking to sell their truck! Thanks again!

Kim Walgren,
Buffalo, WY

08/01/2014

Much thanks to Stacy for the constant communication and support. You made this an enjoyable and seamless experience. Anytime I had to edit my listing for pictures or added items the customer service team here was quick to make those changes. Having someone do the initial contact with interested buyers was worth a great deal to my partner and I. I would recommend everyone give you guys a shot at helping sell their equipment. Thanks again for everything!

Brittney B.
Terrel, TX

06/06/2010

UsedVending.com Is a fast and easy way to find vending Machines. Almost every machine is like new, and they are also cheap!

AL

10/12/2016

I was looking for a concession stand when I came across USEDvending.com. I found one I thought I might like but was apprehensive about how to go about negotiating the price I wanted to pay. The process was much easier than I thought. One phone call to Wendy and my fears were gone. She was the "go between" for me as I negotiated and eventually purchased the stand. She asked the seller all the questions I had and went back to him several times on my behalf. I felt more at ease having her ask my questions than having to do it directly with a seller I didn't know. Overall a great experience. Thank you Wendy and USEDvending.com

Steve Hanvey
Owner/ Austin Ice Company
Austin, TX

10/30/2009

April Hurd is the best thing since cotton candy, literally... I started my business a little less than three years ago and her office has already provided me with three top-notch locations that have propelled my business ten folds. April has been helpful throughout each and every process that I had with MegaVending. I purchased equipment and had locations given to me, every transaction was handled professionally, courteously, and expeditiously, you don't want it any other way. Thank you April for your dedication to your professionalism. It's people like you that makes dealing with MegaVending more rewarding.

Las Vegas, Nevada
See 1600+ more or Write your own...