MINNESOTA
Minnesota Trailers & RVs for Sale! Buy or sell used trailers in Minnesota – we have used RVs, used horse trailers, used camper travel trailers, used heavy equipment trailers, used dump trailers, used livestock trailers, etc… AllUsedTrailers.com brings Minnesota safe, easy transactions of buying used near you!
DISPLAY OPTIONS
Item No: MN-LT-460H
2007 Merritt 50' Sheep Trailer!!!
Trailer has full panel kit, sprinkler system, 3 roof hatches, tube gates, no step ramp, long counter balance, basket ramp into belly, 2-4-2 decking, air ride, brand new tires, storage rack in front of trailer, california doors. In excellent shape, you won't find any better.

$55,000. Hills, Minnesota.
CLICK on "MORE DETAILS" for PICS!!!
Call Stacy at 601-749-5660, or click the REQUEST button below to email for more info on this trailer.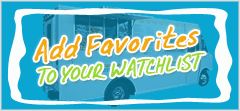 Login to Inquire Online
Call: 601-749-5660
Customer Experiences
10/25/2009

My experience with usedvending.com was the best. All information regarding the sale was clear and concise and April was extremely informative and easy to work with. I will only use usedvending in the future and will only recomend them to get the job done. Thank you!!!
I am happy that some companies still believe in excellent customer service.

Satisfied customer,
Natasha
Miami, Florida

01/23/2011

Usedvending...One Of A Kind Melissa is awesome. She did an exceptioal job. everything went very smooth with the sale of two of my vending machines. Looking forward to working with Melissa again on the sale of my five other machines.Thanks again melissa. Great Job Usedvending!!! Sandra T. Crossville, Tenn.

02/05/2011

I just bought my second machine which is already set up and making money! April was so great! She responds so quickly which made it possible to get the machine as quickly as I did! She even stayed at work late on a Friday to get all the paper work processed so I could pick up that day! Thank you so much April!! I will be contacting you soon for my 3rd machine!! :)

Stamford, CT

02/19/2011

I have just recently involved in doing business with usedvending.com. I must say, my experience so far has been the best I've ever had since doing business. Melissa has been great. Melissa made the transition to buying and acquiring my vending machines with location smooth and timely. She answered every questions with specific details. Melissa addressed my concerns with care and understanding. I felt like I was speaking to a friend rather than to someone I am trying to do business with. This is how comfortable and at ease Melissa made me feel.

E. Adrien

Port Jervis, NY

05/30/2011

I would like to thank 4 Mega Vending for all the assignments that have come our way in Arizona. They have been a pleasure to work with. They are very professional and dedicated. Each account has been very profitable.

Thank you!!!

Michael Alston/Debra Cancel
Empire Vending
Arizona

10/14/2009

Hi Melissa,

How are you sweetie? Thank you so much for calling us first on that deal, honestly, the machines are so nice and at such a great price, you are my new best friend in this business! I seriously think that if Matt and I are successful, it's partly because of you!We appreciate you sooooo much for contacting us first on this! And hope more come like this, ..but probably later, cause we need to place these first...thank you so much for everything girl...xo

Dixie
Fresno, California

09/22/2011

APRIL WAS VERY HELPFUL AND HONEST WE WORRIED HER A LOT, AND SHE NEVER COMPLAINED. OUR MACHINE CAME IN A TIMELY FASHION. WE PURCHASED TWO OF THEM FOR OUR DRIVING ACADEMY. WE WERE PLEASED.

Sharonda,
Maryland

08/15/2009

I have used 4megavending.com for several years now, and they are always helpful and have excellent customer service. I have referred other vending operators to their site as well. Keep up the good work!

Marion, Iowa

10/06/2010

I had only one vending machine to sell. April and the staff at Usedvending treated me like a big customer. They were very helpful throughout the process.
I felt confident and secure working with this online company.

Jedidia Dyer
Owner - Art Assist

01/31/2013

Calice did an excellent job with posting my ad and selling my vending machine within weeks after posting! She was also very nice and always available when I had questions. She got back with me in minutes anytime I had a question! Thank you so much for making this quick and easy! Seller is very happy!

A. James
Winchester, KY

08/24/2010

We purchased our equipment back in 2007 through Mega Vending, April was our sales contact.2010 we decided to sell this same unit through their affiliate, Used Vending. We all know making the purchase is exciting but their are times when the sell can be more than challenging. This particular challenge was overcome by a sales representative that worked through the issue, communicated clearly, and resolved our issue. It takes an experienced staff and strong company to work through these challenges and ultimately make both parties happy. This is that kind of company.

Thanks again April

P Webster/ P an B Petro

04/28/2014

For the past three months I have been dealing with Calice on vending machines. The seller was over 1500 miles away, however somehow she worked out an agreement where it made it worthwhile to purchase these machines. I thank you and look forward to doing business again.
Sandy,
Casper, WY

10/14/2009

Called with a simple parts question and was attended to in a very prompt and courteous manner. Unfortunatly I was looking for VERY obscure parts for an OLD machine ( older than the help...) still the person I talked to, April, was very helpful and provided the contact number for a possible solution to my problem.
Thanks to you April.

Coatesville, Pennsylvania

07/27/2011

I have been with Mega Vending for countless years. I just recently worked with Stacy there and he performed like a champ. The location he found was quite unreasonable, however patience and determination won out. They must have a top of line trainng facility there at Mega, everyone is so nice and they really know you once they interact with you. You are not a person with a wallet, they treat you like family and work hard to make sure you are completely satisfied, not only with locations but also equipment! Good Company, Great people, superior knowledge, that's what gets the job done!


Demetrius W.
21st Century Vending
Fontana, CA

12/14/2011

We would like to Thank Melissa and everyone at Used Vending. Melissa was a major player in the sale of our equipment, she took all hassle out of selling it by ourselves. I highly recommend Melissa to anyone in need of selling their equipment. We couldn't have done it without Melissa. Thanks again and Merry Christmas!

Corona, CA

04/26/2010

April did a terrific job finding exactly the machine I was looking for, within my area, and within a week! This was a terrific experience and completely relaxed me as a first time buyer.

12/29/2011

I'm an independent owner of a vending service company (WMJ LLC). The demand for quality equipment and service is paramount in my business. Stacy Sweet at 4-MEGA Vending provided me with quality service and equipment; a job well done. I have refered Stacy and 4-MEGA Vending to my friends.

Bowie, MD

10/15/2011

I AM 11 YEARS OLD AND I OWN A VENDING BUSINESS. My name is Tyler Hollingsworth and I just wanted to share my story of how I started my vending business. I am in the Boy Scouts and I wanted to earn my Personal Management Merit Badge, to do this I had to have an income and manage it for a period of time. I asked my dad for if he would pay me to do my chores around the house so I could earn my Merit Badge and he said no that my chores was part of my family responsibility. He said I needed to find something that had a supply and demand earn the money. About a week later I asked my dad if he would loan me the money to buy me some gumball machines. After a long discussion he loaned me $1000.00 with a payment plan. After I got my first gumball machines in June 2010 and located them I realized that I needed more machines to really make good money. I asked my dad for another loan, he hesitated but loaned me the money in the end. I have since payed my loan off and my business is debt free. Today I have over 200 vending machines valued at over $60,000.00 and over $40,000.00 in merchandise. I should end this year with a $30,000.00 plus in profits, and if I stay on track I should make a profit of between $50,000 to $70,000 next year. I also give a percentage of my profits to Boy Scouts because the Boy Scouts is the reason I stared my business. Usedvending.com and Stacy Sweet are part of my success. I now use them as my main source for purchasing vending machines. Stacy Sweet is my broker rep. with usedvending.com and I feel that when I need machines I can call on him and he will find the machines at the price I can afford. Tyler Hollingsworth, Mississippi

11/11/2013

You have been excellent handling my order like true professionals. Your customer service has been wonderful and blows away what I have dealt with on other sites. Your response time has been great too. All my future orders will be with you.

R.M.
St. Anne, IL

03/16/2012

Again this was another smooth and fast transaction. Stacy Sweet worked very hard to ensure the transaction was handled very fast. I am very pleased with the machines. We were dealing with more than one seller and Stacy was great in helping me coordinate the pick-up at all locations. Thanks again for all the help and assistance. usedvending.com is our #1 source for all our vending machine purchases.

C. Hollingsworth,
Mississippi

09/20/2001

Eric, thank you for helping me find a buyer for my vending machines. Your services to the general public help eliminate Biz-Op ripoffs where companies charge 5 times the cost of an actual combo unit. Hopefully many people new to the vending business trying to start their own route will meet up with you first before being taken for extremely large sums of money. Your website is a great place for buyers and sellers to meet. Sincerely,

James Falce,
New York

06/11/2014

We just wanted to say thank you!!! It was a pleasure working with your company. If we ever have a need to sell our trailer we will definitely be using your services. Not only did you provide quality assistance but you were also very professional and prompt. We would highly recommend you Usedvending.com. Go Crissy!
Travis & Stacy, California



04/29/2012

Pleasantly suprised on a quick sale. The whole process was easy and handled very professionally.

Tom Timms, MS

06/06/2009

To whom it may concern:
I just wanted to write this letter to inform you of the wonderful service I received from Ms. April Hurd in September 2008. Her informative emails, willingness to assist, and efficiency in answering my questions made my vending machine purchase a breeze. She was there with me every step of the way, whenever I needed her, all the way up until the machine was delivered. If there is ever an employee recognition ceremony or employee of the month spot light program hosted by your company, April will definitely be a great candidate!
Again, I thank you for the wonderful service that I have received and because of Ms. Hurd's excellent customer service, Mega Vending will always be my first choice when purchasing in the future.
With many thanks,
Gloria D. Smith
Owner, SNACKTIVITY, LLC

10/01/2012

Thanks Gini for helping to fill our soda void! You found us very nice vendors who catered to our needs and made the process very easy. I know that if we need something in the future you will be the first person I call!

Adrianna
Dallas, Texas

07/27/2011

I bought the perfect concession trailer that fit my needs through your service. Mellisa Powers was awesome awesome help. She made everything very easy and she is a pleasure to work with.
Thank you so much for a job well done.

Dan Mullin / Mullin's catering
New York

11/26/2013

April is the best! She worked with me to obtain great profitable locations. She was there throughout the whole process to make sure everything went smoothly and to make sure that both parties were completely satisfied. And I I'm satisfied every time! As well as my locations that I have obtained with her. April is the best and I love doing business with her and her company Megavending.com.

Kenneth,
New Jersey



09/29/2010

Ms. Melissa did a very fine & professional job assisting me in
the purchasing transaction.

Goldboro, NC

10/19/2009

Use this site if you want to buy or sell your vending equiptment, fast! Great customer service and easy sale procedures.

Mike
Memphis, Tennessee

07/09/2013

I am very happy to say that USEDVENDING has been a plus in my life. I have had a great experience, and I have had a excellent time working thru them. Melissa, has been oh so helpful, accessible, and knowledgeable of their products. I'm very happy!!! I'll refer any friend or person to her and USEDVENDING .

L.C. (Buyer)
Texas

10/22/2009

I worked with Melanie Lee to get a vending machine for the development I manage. The first contact she sent me was the company I went with. I am very happy with my decision.

Thanks Melanie.
Urbana, Illinois

08/30/2012

Melissa- your company made the sale of our equipment so easy. You took care of the customer and we collected our money. This is the way to go!

K.G.
Central City, Kentucky

04/25/2011

Thank you, Melissa, for making the sale of my vending machines so easy. This is THE BEST way to sell equipment (or find equipment). You even worked out a negotiated deal to meet the needs of myself and the seller.

Tony from Iowa

dear usedvending.com, i just wanted to let you know how much i appreciate your excellent
service. i have already bought 10 vending machines from your website on 3 separate occasions, from 3 different sellers. mellissa and kara are absolutely a dream to work with! customer service at its finest. the website is clean, efficient, and organized well. this week i received a call from kara, who offered me a vending location with 80 employees!! your company is a real "keeper." i look forward to many years of a mutually prosperous relationship, and i wish you all the best of luck and success. thank you again for helping me grow my business.
yours truly, alex landy,
happy vend llc, brooklyn, n.y.

10/25/2009

April did a great job, the sale went very well and according to plan.

Thank you
Glenn
Loveland, Ohio

03/20/2012

Melissa Powers helped me a great deal with selling my trailer. She got me in touch with serious buyers and when it comes to certain items, you cannot not mess around with non-serious buyers. Melissa was always very prompt and she was always very friendly. Thanks usedvending.com!

Landon,
North Dakota

02/28/2010

April was wonderful to work with. She kept us up to date on the progress of our machines the entire time. We are very pleased with the product that we recieved also...Very good quality machines for the price. Thanks April for all your help!

10/17/2012

Thanks Melissa for all your assistance in selling my mobile kitchen. It was a positive experience working with Melissa for the first time. Thanks for everything.

Lamar,
Georgia

10/06/2009

Overall all aspects of customer service was very good. We dealt with April for our purchases and she went above and beyond to make sure all questions were answered and assisted in fitting our specific business needs. I highly recommend this company.

Pittsburgh, Pennsylvana

10/22/2009

The team that run the company are real helpfull and super friendly. Doing business with them is always a pleasent experience. Try them You won't be sorry
Sam Elborno
school House Vending Inc2158737305
Hammonton, New Jersey

02/26/2012

Thanks!! I appreciate Stacy Sweet's help in negotiating the sale of my trailer; he made it quick and simple. Great site, great service.

Palmdale, California

11/28/2010

What a FANTASTIC experience working with April and the usedvending.com site. I posted my machines and 2 weeks later they are all SOLD! I couldn't have asked for a smoother experience. No hassles! I should have done this sooner!!! April YOU ROCK!!!

PA

03/04/2012

I will definitely recommend usedvending.com to anyone in need of their services. Melissa powers is an awesome salesperson who always communicates quickly and efficiently. Melissa brokered each interested parties questions back and forth with me, and I was always amazed at how easy she made tough buyer questions. Thank you melissa and thank you usedvending.com.

Ron,
Pennsylvania

12/29/2011

I presented a delima to Stacy Sweet and he came through like a champ! We ordered 4 machines for a vending contract we were awarded at the last second. We ordered the machines on 12/21/11 and HAD to have delivery NLT 12/29- as you can imangine this presented quite a problem with shipping being so close to the Christmas holiday. Stacy went above and beyone the call. The original shipper backed out on the delivery date and Stacy worked his tail off securing another shipper who delivered my machines on time and in great condition! Your company is lucky to have an employee who cares that much and is willing to go the extra mile for excellent customer satisfaction.

Carthage, MS

02/25/2014

I am Jeffrey Hinton, the owner of Moselle Fish & Chip Grill. I never expected a broker to help me purchase a concession trailer. My experience with April from USEDvending.com was outstanding. She stayed in contact with me throughout my entire buying process. Thanks April and USEDvending.com.
Jeffrey,
Moselle, MS

10/29/2009

I had some used vending machines I had been trying to sell for a couple of years.

Melissa did a great job not only finding a buyer, but facilitating the whole transaction.

When I ran into a big problem at the time of the sale, Melissa took care of it for me immediately.

I had a great experience with Melissa and UsedVending.com and I would encourage anyone to give them a try.

Sincerely,

Karl Hummel
Live Oak, Texas

06/10/2010

It was an absolute pleasure working with April and Usedvending.com. April was professional, patient with all of my questions, knowledgeable of the product, and quick to respond to each of my inquiries. The transaction was simple and smooth and we love our new snack vending machine! Thank you so much April!

Leslie Atkinson
Fire Safe Protection Services
Houston, Texas

03/24/2011

Needed to get 2 vending machines sold. April Hurd was very professional & informative she made the process smooth & simple. Thank u April.

Valerie Hawkins.

10/05/2010

Thank you very much for helping to sell the three machines. Your effort is very well appreciated. My family will recommend your company to others who in future will need your service.

Christopher, FL

10/14/2009

I have been in the vending business for the past 22 years. I have seen a lot of bad locators who promise the world and deliver less than rocks!! We have taken several leads from 4Mega Vending with April, Kara, & Mel. I can truthfully say that all the leads that we have taken have been good for us. In addition, to lead acquisition, we have also purchased several machines through their site. All of which are in service today. So I would do them an injustice to not recommed them to anyone. They have proven themselves to me and I look forward to a more prosperous year in sales and growth!

Demetrius Williams
21st Century Vending
Fontana, CA
See Hundreds more or Write your own...