MINNESOTA
Minnesota Trailers & RVs for Sale! Buy or sell used trailers in Minnesota – we have used RVs, used horse trailers, used camper travel trailers, used heavy equipment trailers, used dump trailers, used livestock trailers, etc… AllUsedTrailers.com brings Minnesota safe, easy transactions of buying used near you!
DISPLAY OPTIONS
Item No: MN-LT-460H
2007 Merritt 50' Sheep Trailer!!!
Trailer has full panel kit, sprinkler system, 3 roof hatches, tube gates, no step ramp, long counter balance, basket ramp into belly, 2-4-2 decking, air ride, brand new tires, storage rack in front of trailer, california doors. In excellent shape, you won't find any better.

$55,000. Hills, Minnesota.
CLICK on "MORE DETAILS" for PICS!!!
Call Stacy at 601-749-5660, or click the REQUEST button below to email for more info on this trailer.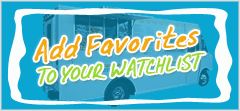 Login to Inquire Online
Call: 601-749-5660
Customer Experiences
09/29/2010

THANKS FOR EVERYTHING YOU DID FOR US APRIL.WE LOOK FORWARD TO MORE BUSINESS WITH YOU VERY SOON! I KNOW OUR MASSAGE CHAIRS WILL DO GREAT!

HEAVENLY TOUCH

11/18/2010

Melissa an exceptional job on getting things done. She is quick with responses and she is a woman of her word :) which made things very simple. It was an Exceptional Job Mellisa

05/01/2012

UsedVending.com, especially dealing with Melissa, gave us a great selling experience to move our vending machines. This company was efficient, professional & caring- matching & selecting with seller & buyers to complete a smooth & pleasurable transaction. I would recommend use of their services anytime.

H & P
Massapequa Park, NY

10/14/2009

Our journey to find the exact machine for our needs turned out to be an easy one....April our customer service rep was not only helpful and informative but turned out to be that real down to earth friendly person that we all look for but never seem to find. On normal terms we are usually forced to speak to automated operators or tranfered to person to person. April became our personal assistant until we found exactly what suited our needs. Thank you for a pleasant expierience.
Best Regards Sheryl Elliott Easy Management Co.
Walpole, MA

10/14/2009

Found an item that I was interested in and contacted UsedVending. April and all the others I worked with were friendly and very professional. Responses to questions were prompt and thorough. The purchase was completed in a smooth and timely manner, and I am a satisfied customer who would certainly recommend this company. A big "Thank You" to April for her help.
L'il Rob's Hot Dogs
Fort Payne, Alabama

02/22/2012

I never thought selling our business would be so easy. Calice was awesome! She kept us informed durning whole process and was great during the whole thing. I really apprecaited having her negoiate everything for us. Thanks Calice

Debbie
North Carolina,

02/12/2013

After our business failed we were worried that selling our concession trailer would be difficult. Since we are in a small town in Kentucky we felt like it would be hard to find local buyers. Melissa did a great job advising us on pricing, our pictures, and our followers. She helped us find a buyer in a reasonable time and was available to answer our questions along the way. She even helped us through some difficulties as the sale was coming together. We were very happy with Melissa Powers and Usedvending.com.

-Jason
Berea, KY

09/09/2014

I fully endorse the use of USEDvending.com: They are incredibly professional, organized, and most importantly they know how to sell your used machines. I had several machines I wanted to sell. I was no longer able to continue with the business and wanted to recoup some of my expenditures: I had these machines up for sale on various other sites that were known for selling items quickly; quickly being the optimum word. They sat and sat and sat some more generating very little interest, none of which was at all serious. Then I found USEDvending.com, and listed my machine with them. I set up an account, listed the items, all of which took a few minutes, and then USEDvending.com did all the rest. It took all of 14 days to sell my machines, at my price, and have them picked up. Would I recommend USEDvending.com? Anytime, Anywhere, Anyhow!
Brian O'Callaghan,
Toms River NJ

10/11/2010

The first time Melissa Powers called me regarding a buyer for my vending machines, I knew that I had made the right choice in using your company. Melissa is friendly, professional, polite and knowledgeable. Melissa made the sale a pleasure - she is an asset to your company! Thank you!

Denise A.
Owner

02/23/2012

I am new to the vending business and really appreciate the help of Mr. Stacy Sweet in finding me a location to install my machine. Thanks, again.

Gary,
Louisiana

10/14/2010

Special recognition MUST go to Melissa on account of her unparalleled professionalism. Her combination of friendliness and efficiency in consummating my purchase exceeded my expectations for customer service. USEDvending has a workforce to be proud of; I couldn't be happier! Thank you so much, Melissa!

Patti
Fresno, CA

07/27/2015

Good Morning Melissa, Attached please find the signed Ownership Transfer of Goods form. The buyer saw the truck on Saturday, and the truck was paid in full. Thank you for all of your help. Working with your company was a great experience.
Sincerely,
Katherine Rudden
Long Branch, New Jersey

09/19/2014

Melissa, I would like to thank you for our experience in dealing with UsedVending.com. It was a pleasure working with you and the service you folks provide is very beneficial. You bring willing sellers together with willing buyers and the transaction can happen relatively very quickly. The gentlemen that I worked with was a pleasure to deal with, he was obviously motivated to make the sale happen. This was indicated very quickly after you had asked him what his best price was and then he got back to you right away with my many questions. For what we were looking at a mobile brick oven trailer we were able to get into a turn-key business for literally 1/3 of the price vs having to go with brand new. Huge thanks once again for all your help and putting this together.

Kindly,
Michael Tereza,
Elk Grove Village, IL

10/06/2016

April, Just a note of appreciation to you and the Used Vending team for helping to sell my three machines. Your professionalism is most valued. The efficiency of your organization in processing my initial request and guiding the process is most valued for the first time customer. Again thank you, Lee
Lee J. Cox,
St. Louis, MO

After advertising my concession trailer for more than 4 months on various advertising outlets on line, I was approached by Melissa with UsedVending.com. I have to admit, at first I was a bit skeptical. Within a week, I already had an interested buyer but we couldn't quite close-in on the price, but there were others shortly afterward. After less than 2 months of advertising on UsedVening.com, I had the buyer I had been waiting for nearly a half year, and he was very serious and willing to pay the asking price to get what I had originally wanted for the trailer in the beginning. After a couple of days, the deal was pretty well buttoned up. I'm very fortunate to have been approached by Melissa and glad that she convinced me to list the trailer with her. After all is said and done, I wouldn't list it with anyone but UsedVending.com. They were very fair and professional throughout the entire process. Thanks Melissa and if I ever have a similar need, rest assured, you will be the first person I call.
Jason Bell
Plano, Texas

07/27/2011

Melissa made it so easy for me to purchase a truck. She would call me me with all details before I would even think of them. I have not had any better customer service anywhere.

Thank you!!
Claudia,



CO

03/07/2012

Working with Stacey Sweet gave me the confidence to purchase a new machine instead of a used one, Great Price and Great customer service. Thanks Stacey.

Gary G Renton,
WA

12/10/2012

Very professional and simple...Found the site thru a google search and was happy with everything.

RT,
Orlando, FL

10/07/2010

Ms April Hurd was very kind with us, when doing business for a new vending machine. She is very valuable for your company. We recommend to speak with her when doing business . Thank you.

12/15/2012

Thanks Melissa Powers for your salesmanship and getting my Office Deli finally sold. I called to cancel and you had an interested buyer for me. Thanks for the good communication in handling this sale.

Jan,
IOWA

10/14/2009

Hi Melissa,

How are you sweetie? Thank you so much for calling us first on that deal, honestly, the machines are so nice and at such a great price, you are my new best friend in this business! I seriously think that if Matt and I are successful, it's partly because of you!We appreciate you sooooo much for contacting us first on this! And hope more come like this, ..but probably later, cause we need to place these first...thank you so much for everything girl...xo

Dixie
Fresno, California

05/02/2016

We recently purchased a trailer that was listed on Used Vending. The information and mediation supplied by them made the transaction much easier.
Brent Dugdale,
Chestermere, Canada

10/17/2016

I had five machines to sell and Used Vending did an excellent job of connecting me with a buyer and facilitating the sale in a timely and efficient manner for me. The personnel I dealt with are informative, honest and very helpful. I would have no problem recommending their services.
Brian Casey,
Hartford, Michigan

10/22/2009

I worked with Melanie Lee to get a vending machine for the development I manage. The first contact she sent me was the company I went with. I am very happy with my decision.

Thanks Melanie.
Urbana, Illinois

12/22/2014

I don't know how to say. I only know your people have good service. And your company is very good for truck buyer and seller :)
 ‡ ˆ " Xi Lin
Malden, MA

12/29/2011

I'm an independent owner of a vending service company (WMJ LLC). The demand for quality equipment and service is paramount in my business. Stacy Sweet at 4-MEGA Vending provided me with quality service and equipment; a job well done. I have refered Stacy and 4-MEGA Vending to my friends.

Bowie, MD

09/12/2012

Great experience, great coordination in selling my product. Thank for your help Calice!

Eric O.,
Illinois

Thank You Melissa and Used Vending! My husband and I started our own Food Truck business and purchased our truck from Used Vending. I was quite leery at first, not knowing of Used Vending and never doing this before much less over the internet.... however I must say that Melissa made our (My) experience a smooth and friendly one. I remember Melissa was leaving for vacation but stayed late and came back into the office to finish our paperwork delaying the start of her vacation. We were able to get an amazing deal on an amazing truck due to her dedication and excellent customer service. I will definitely use Used Vending in the future.... Thank you!

Priya
Coral Springs, FL

03/25/2011

thank you for your service.Vanessa was truely great in her help and was very sweet in the way she helped.

sincerely howard swayne

After trying to find a vending machine company for 2 months I decided to try 4VendingTips.com. They quickly got with me and within a few days had connected me with a company willing to provide us what we needed. Great job!

Steve J.D. Byrider
Harrisonburg, VA

02/03/2014

April,
Thanks again for your help with selecting and processing the order from start to finish. I am very happy with the drink machine 600E, it will serve the needs of my 45 employees well. You were most helpful in choosing the right machine for my needs and budget, further with follow up questions and getting me the labels we needed. I have already recommended your company to another TCA Office in Boise ID, you may get a call from them in the future.
Ron. G
Chantilly, VA

11/03/2010

mellisa was wonderful, listed machines and they were sold very quickly. I was really amazed at the way everything was handled. Great job Mellisa!!!!!!!

Doug Nesselrodt

07/24/2014

Melissa, I am happy to tell your supervisor about my experience with Usedvending.com! I had no experience or even a solid idea of what I wanted when I emailed Melissa and said I was interested in a mobile kitchen on your website. I had been looking at ads all over the internet and I kept coming back to Usedvending because the website was easy to navigate and had tons of equipment. I got so much information just from reading the ads! When I found a trailer I liked, I took a flyer and picked Melissa to contact. What a great choice! Melissa was a valuable source of information, she had questions I needed to ask, advise on what to do and how to do it. The support I received, her being available for questions through email, text and phone, made me feel like I had somebody really helping me to make the right decision. I found the trailer that will work for me, she helped me make an offer and worked with both myself and the seller to connect us and help the deal go through. I now own a really nice mobile kitchen and should be cranking out the sammichs by the end of next month! Melissa Powers, you rock! This has been a terrifically positive experience and I can only hope the rest of my business start up can go so smooth! thank you Melissa for all your help. Thank you Usedvending.com.

Michelle Yakovich,
The Perfect Bite
Tucson, Arizona

04/04/2013

Thanks to Stacy and Gini. They have always given us great service with placing vending machines. We will be in touch with you soon about buying some more vending machines. Keep up the good work.

Gary and Mary in Hueytown, AL

07/04/2012

I have done many and none were as seamless. I had my truck on Craiglist and in the paper for weeks with little action. I put it on usedvending.com and sold it right away. I will use them and hopefully Melissa again. Quick turn around on my phone calls. I am a insurance adjuster - I spend 2 or 3 million in claims a year. I have had very few deals that went as smooth as this. Thanks again Melissa.

James A Benoit Sr - Outside Adjuster
Connecticut

10/16/2009

Couldn't have asked for a better person to work thru to get what I wanted done.

Ed in Texas

10/23/2014

My experience dealing with Melissa Powers was great. A smooth easy transfer of equipment, with no out of pocket funds from me. Thanks Melissa for a great job.
Sincerely,
Jim Lowe
Crawfordville, FL

09/15/2015

My experience with this company is wonderful. I have yet to come across such a lovely service, very cooperative , extra ordinary helpful. I am very very happy with them.
Kris Handa,
Marietta, GA

09/04/2012

I had a great experience. I was called back at a reasonable time and was connected with a nice vendor in my area. I would recommend this site to anyone looking for a vendor in their area.

Debbie,
Forest Hill, Maryland

01/15/2016

I am writing this to express my satisfaction with Usedvending.com. I have bought three units from their website and everything has been represented perfectly. I have zero complaints on the company and will used them when I need more machines in the future.
Thank you,
Josh Zolotor - CEO FoKus Innovations, LLC

02/06/2011

I really appreciate all you have done for me in setting up this transaction. Your whole staff was very knowledgeable and professional from the beginning. Thanks again for all of your help.

St. Petersburg, FL

06/23/2015

I had a wonderful experience with the purchase of anteres machine through usedvendning company. Calice made me feel confident that I dealt with professional people. Calice is very professional, organize, and above friendly person who cares with whom she does business with. Thank you so much foe wonderful experience, I will use your service in the future if I need to purchase more equipment. I will also recomand Calice's outstanding service to anyone interested in vending product. Thank you so much, and keep up the great service .
MARIUSZ CZUPIAL,
Sicklerville, NJ

01/19/2011

Thanks Melissa, your assistance in quickly and accurately listing my machine and identifying a qualified buyer helped my transaction go very smoothly. Your company is truly one of kind!

Darryl RR,LLC
Gaithersburg, MD

02/16/2011

Thanks Melissa for making our 1st experience with www.UsedVending.com so simple and pleasurable. It was a great dealing with you and your seller. I will be using your company again in the future and I look forward to a long, mutually beneficial relationship.

Sincerely,
Bobby

09/10/2014

These guys get the job done! The last business i did with them was great fast and easy. Im so happy with the service that I added 2 more listings. They are responsible, reliable and know what they are doing. They look at your sale like their own and they care for the seller as much as the buyer! You have a business to sell this is the place!

Jose Paniagua,
Harrisonburg, VA

04/15/2015

April, actions that you did made a smooth transaction; because of your skills and trust I have with you, I will tell everyone that your're the person that can walk them thru step by step.
Happy to work with your company.
Thanks,
JB's GrubHub, Winchester, IN

01/29/2015

We looked for a year for a trailer our church could use for "mobile missions', and disaster relief. We found the perfect one on Usedvending.com. We were nervous at first, we have never bought anything of this magnitude online before, but Melissa Powers was very helpful. She answered all our questions and put us in touch with the seller who not only provided us with a great trailer but also threw in a couple extras. Thank You.

Carleen Sanderson
Carrier Mills, Illinoise

09/29/2016

April assisted us with our first purchase of healthy vending machines. It could not have been a better experience. April is knowledgeable about the vending machines and provided excellent insight. She was also available for questions and always had timely follow-up. April also provided updates throughout the purchase. We will be looking to April and Used Vending for additional vending machine purchases.
Jeff Dovedot,
Tampa, FL

04/27/2016

The Usedvending.com did a pretty good job and had helped me to sell my food truck fast within a week only. Thanks.
Thomas Fang,
Fresno, CA

08/13/2009

Melissa, Thanks for the list. I just want to say that you all are the most professional folks I have dealt with. You are extremely helpful and always positive. I bought a new machine from you in March 2005 and it was at a much lower price than was quoted from another vendor. In addition, it arrived within a few days. If megavending ever needs a reference, please feel free to contact me.

Bobby Bain
See Hundreds more or Write your own...