MINNESOTA
Minnesota Trailers & RVs for Sale! Buy or sell used trailers in Minnesota – we have used RVs, used horse trailers, used camper travel trailers, used heavy equipment trailers, used dump trailers, used livestock trailers, etc… AllUsedTrailers.com brings Minnesota safe, easy transactions of buying used near you!
DISPLAY OPTIONS
Item No: MN-LT-460H
2007 Merritt 50' Sheep Trailer!!!
Trailer has full panel kit, sprinkler system, 3 roof hatches, tube gates, no step ramp, long counter balance, basket ramp into belly, 2-4-2 decking, air ride, brand new tires, storage rack in front of trailer, california doors. In excellent shape, you won't find any better.

$55,000. Hills, Minnesota.
CLICK on "MORE DETAILS" for PICS!!!
Call Stacy at 601-749-5660, or click the REQUEST button below to email for more info on this trailer.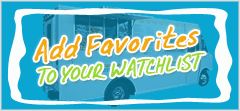 Login to Inquire Online
Call: 601-749-5660
Customer Experiences
05/06/2011
First, the service was fantastic. I was looking for a very specific vending machine. Melissa was very prompt, cordial, and exact in her search. Every expectation in customer service was satisfied. I will most definitely recommend and use this service in the future.

Thanks from RockStarVending!
08/15/2009
I have used 4megavending.com for several years now, and they are always helpful and have excellent customer service. I have referred other vending operators to their site as well. Keep up the good work!

Marion, Iowa
06/06/2011
April Hurd was a great help to me with my questions regarding our vending machine. It is no longer being made and we did not have and information on it. She was able to get me a users manual.
Thanks

California
02/25/2011
Thanks to Vanessa. Very friendly service. A pleasure to work with and look forward to more opportunities.

Chris, IL
03/06/2012
I worked with Melissa Powers on the Used Vending Machine purchase. I purchased two used Deli Combo Vending Machines as a result of that. The process was very simple and easy. Melissa made it easier with every communication that I had with with her. Overall, the service was very good.

T. S.
Elicott City, MD
11/14/2010
Vanessa was very effective in getting us matched with the best vendors suited for our needs. The whole process took less than two weeks and this morning we received our soda & snack machines! Kudos to Vanessa for being on top of things!!

Marcella C
Office Administrator
05/09/2013
I just wanted to say how great it was working with Cristina and getting the truck sold. She was very professional and informed me of each step. Thank you so much for getting the truck sold!! I highly recommend USEDvending.
Claudia,
Colorado
09/29/2009
Usedvending.com provides excellent, professional service. I plan to do business with them again.
Matthew
Camden, Tennessee
11/01/2011
Once again Melissa and company sold my concession trailer. This is my 2nd item sold and I got a better price and less hassle then CL. No tire kickers. Thanks so much.

Chris
Golden, CO
10/18/2009
I was inquiring about used vending machines and was very pleased with the response time and information from usedvending website.
Very personal service and adequate information was given so I could make a decision about my purchase. Thanks
Sherwood, Ohio
02/11/2014
Melissa Powers was a pleasure to work with and really made it a smooth transaction. I never felt pressured into a decision or rushed. With patience Melissa answered every question and I had a lot of them. I would definitely recommend UsedVending.com. Great Experience. Thanks Melissa.
Justin B.
East Windsor, CT
05/13/2012
I've used 4MegaVending since the start of my vending business in 2007 and Gini and all the staff at 4MegaVending have always been courteous, professional and most of all very efficient. I think that's why I keep coming back! Good job!

Francis,
Honolulu, HI
I have purchased 10 vending machines through Eric at USEDvending.com and have been very pleased with the service I have recieved.They were several different transactions and I received the same service each time. Eric always follows through to be sure I am satisfied. I will continue to do business with USEDvending.com as long as they are on the web. sincerely,

Dan
10/15/2009
Melissa was just the BEST person/middleperson for the job of finally getting rid of my machines! She was persistant and consistent and I truly appreciated all her efforts!

Thanks Melissa!

Jessica
Gainesville, Virginia
01/20/2014
Hi Calice, I just wanted to thank you again and make you understand how satisfied I am with you. It's your continued persistence that made the difference. The USEDvending.com company will definately be in my future business transactions.
Thank You Again,
Anthony DeLillis, New York
10/15/2009
Melissa has helped me sell 2 machines in a short amount of time, at no cost to me. She does all of the work with a few phone calls and emails. I tried a newspaper ad for 4 weeks that cost over $100 and I had 1 response. Used Vending. com has worked very well for me.

West Hartford, Connecticut
11/06/2013
My experience with Mega vending can be summed up in one word, AMAZING! From the time that I entered my information into their system, I was immediately taken care of. April was so attentive to the needs we required, incredibly understanding, and efficient in executing a perfect fit for our company. We had a very smooth and easy experience and we will definitely refer them in the future.

J. Ortiz
New Jersey
After trying to find a vending machine company for 2 months I decided to try 4VendingTips.com. They quickly got with me and within a few days had connected me with a company willing to provide us what we needed. Great job!

Steve J.D. Byrider
Harrisonburg, VA
10/02/2011
I tried so many other venues and ways to sell my equipment, but your company and specifically, Stacy Sweet, got the job done! Stacy was no nonesense, right to the point and wasted no time. He called when he had an interested buyer, settled the terms between us and the sale was complete within 24 hours from the initial call to me! Bravo Stacy!! And thank you USEDvending.com. Jodie, Clifton, NJ
02/25/2007
Dear UsedVending.com, Thank you so much for selling my machines at the price asked for.
It made it so enjoyable to deal with April & Melissa who were very professional and a delight to deal with.
I wish there were more people out there just like them.
Yours sincerely,

Sweeta A.
12/29/2009
dear melissa i would like to thank you and used vending company for the best service i have ever had. the sale of my concession truck went real smooth. a job well done.

if you ever need a reference please have them call me

chuck neri
stafford springs ct
06/13/2011
I would like to thank Stacy Sweet for all the hard work and customer service in helping us to obtain a vendor at our location. Thank you for your professionalism, follow-up, and kindness.

Independence, OH
Arleen
10/06/2010
April Hurd was my sales representative and she was great. She made purchasing a vending machine for our office extremely easy. She answered every question I had in a professional and timely manner. I am pleased with the service that I received from Mega Vending!

Heather - Bristol, PA
Melissa I can't thank you enough for finally getting the machines out of my living room. It's amazing - I can now actually walk right up to the dining window and look out. - Wow. I appreciate the time and effort that went into your accomplishment and its greatly appreciated. Thanks a bunch. It was also a pleasure working with you. The couple that bought the machines was absolutely adorable. Ciao, BJ

Culver City, California
11/28/2010
What a FANTASTIC experience working with April and the usedvending.com site. I posted my machines and 2 weeks later they are all SOLD! I couldn't have asked for a smoother experience. No hassles! I should have done this sooner!!! April YOU ROCK!!!

PA
04/11/2014
USEDvending is GREAT! They sold my Food Truck in less than a week! They were SUPER friendly, SUPER easy, SUPER helpful, & SUPER to work with!
W.P.
Kyle, TX
07/27/2011
I bought the perfect concession trailer that fit my needs through your service. Mellisa Powers was awesome awesome help. She made everything very easy and she is a pleasure to work with.
Thank you so much for a job well done.

Dan Mullin / Mullin's catering
New York
08/24/2011
Thanks Melissa
The transaction went very smooth and easy, very professional. I was impressed.

J. Reed
TX
07/16/2009
I just wanted to say THANKS! for my recent experiences I have had with your company. I am new to the vending industry, establishing myself in January 2009, and am still learning the ropes with a lot of help from April and Kara. These two ladies are huge assets to your company! I can't thank them enough for the assistance and information they have given to me.
I was contacted by Kara in March 2009 about a medium size account in my service area. After meeting with the client, it seemed like a good fit, and I informed Kara of my decision. She handled the entire transaction smoothly and without a hitch; it was a very different experience then I have had with the few locating services I have dealt with.
At that point, I contacted April about the location. She listened to specifics of the account and made a recommendation as to which machines to consider. When it turned out that the machine we had chosen (an ST3000) was a little outside of my price range, April promptly arranged financing for the equipment. Considering the recent state of the credit markets, and the short length of time I have been in business, I was relieved to say the least!
The machine was delivered with no problems and has been on location for about a month now. Everything is working great and the capacity of the unit seems a perfect fit for the account it is in. Thanks again, April and Kara, you made this the easiest account that I have!
Joshua J.
Milpitas, California
06/30/2012
Melissa at usedvending.com was amazing! She always called me right away. She handled everything professionaly and with a great attitude. I am more than satisfied with my purchase!!! I could not thank you enough!

L.R.
Minneapolis, MN
02/07/2014
Melissa was most helpful in my purchase. She is very professional and a joy to do business with. Usedvending.com has a valuable asset in Melissa Powers, she made this as smooth a transaction as could be expected.
R.B.
Ridgecrest, CA
03/29/2012
Thank you so much Calice! After a month or more of trying to sell my machines myself without any success, I turned to used vending. The posting process was simple and very thorough- it took all of 10 minutes to have a complete listing. Then Calice emailed me after only a short while and told me my listing was posted- I looked at it and it looked great, very professional. I couldn't believe when she told me just a day or so later that she had a very interested potential buyer. I am very satisfied with the great service I recieved from Calice, she is a real sweetheart. She kept me constantly informed and answered all of my correspondence without delay. Thanks Calice and Used Vending for the good work!

Joseph,
San Diego, CA
10/07/2009
The Machine we purchased works great for what we need. we put chocolate covered espresso beans in it and they go quick. It is real easy to fill

McHenry, Illinois
12/01/2010
Melissa was GREAT to work with! She is truly interested in her customers success and this shows in her warm personality as well as her professionalism in her business. I felt very comfotable dealing with her and had a high level of trust. Melissa always returned my calls and had some great ideas in how to best sell my concession vehicle. Thanks!

Keep up the good and honest work!

Mark M.
The Macho Taco
10/20/2009
Melanie Lee helped me find a vending company in my area. She responded quickly and I received several phone calls and emails within the first couple of hours.
I really didn't have to do anything but pick a company.
Very fast, easy and reliable!!

Chatsworth, California
10/24/2010
Connie, Thank you so much for helping us build our business. With your help we learned of key locations and secured a position in the vending market. Hope to hear from you again soon.

Herriman, Utah
I purchased an Antares combination (snack/soda) vending machine from USEDvending.com and was very pleased with the outcome. I had been searching for a combo machine for over a year when I received a solicitation email from USEDvending.com. I must admit, I was leary about dealing with a company of whom I had no reference. The price was very very reasonable. The machine was practically new and in great condition. Since I've had the machine I haven't had any problems with it and am very happy with my selection of distributors. I would DEFINITELY recommend USEDvending.com for your source of vending equipment.

Mechelle
Houston, Texas
01/13/2011
I have had only good experiences when dealing with April at 4 mega vending. Whenever I call and whatever I need, she is right on top of things. I will not be using any other company for our vending needs. April has completely sold us on this company.
Dave
Palm Bay, Fl
10/21/2009
I recently became aware of 4 MEGA Vending, I am a small vending operator. my contact there is Ms. Melanie Lee, who has been very helpful,not pushy, no hade sell, only the help that you request and need.
They have found me one location already. And have a large inventory of routes and new and used equipment. In a business that has it's share of fly by night operators with over priced equipment wit alledged $800.00 per day income, these people are real helpful, and I woudl readly reccomend any looking for locations, equipment, or advise to call them, I highly reccomend them and I am a 35 year retired federal law enforcement officer.
Charlie
Houston, Texas
10/15/2009
melissa did a fast and wonderful job selling my machines thank u. od

Raymore, Missouri
06/12/2011
Professional,courteous and efficient!

April exceeded my expectations in the search for a vending machine for our restaurant. She made the transaction very easy and I would recommend her highly.

South Carolina
I recently sold 2 Antares Combo Machines through USEDvending.com. I never expected to sell them as quickly as I did and must really commend Eric Normand for handling everything so well. Any questions I had, he answered promptly. I was a little leary doing business on the internet with someone I had never met, but Eric will make you feel like you've known each other for a while. If you have any doubts about dealing with USEDvending.com, it is not necessary. The transaction went very smoothly and after the buyer picked up his machines, I received my check within days. If you are buying or selling, this is the way to go!

Anne Green
Florida
04/21/2014
I used craigslist for months, and ended up with people that wanted to talk about buying the trailer, but didn't have any money. After patiently updating my listing month upon month, Melissa hooked me up with a buyer that was sincere and had money. The process was very easy and my trailer is sold. Melissa you are the lady! Thanks

HEM
Los Angeles, CA
After advertising my concession trailer for more than 4 months on various advertising outlets on line, I was approached by Melissa with UsedVending.com. I have to admit, at first I was a bit skeptical. Within a week, I already had an interested buyer but we couldn't quite close-in on the price, but there were others shortly afterward. After less than 2 months of advertising on UsedVening.com, I had the buyer I had been waiting for nearly a half year, and he was very serious and willing to pay the asking price to get what I had originally wanted for the trailer in the beginning. After a couple of days, the deal was pretty well buttoned up. I'm very fortunate to have been approached by Melissa and glad that she convinced me to list the trailer with her. After all is said and done, I wouldn't list it with anyone but UsedVending.com. They were very fair and professional throughout the entire process. Thanks Melissa and if I ever have a similar need, rest assured, you will be the first person I call.
Jason Bell
Plano, Texas
06/11/2012
When I first signed on to sell my machines, I was a little skeptical. That feeling soon disapeared. With Melissa helping me, it felt as though she cared about helping and was always friendly and cheerful and gave me confidence that we would be successful. And, we were. Having her as the facilitator of the transaction was awesome.

B.B.
Battle Ground, Washington
08/15/2013
Stacy, it was a pleasure working with you. You were very helpful in helping me select the correct machine. When there were changes to our order you handled them expeditiously. Thank you.
T.M.
Simi Valley, CA
They helped by giving a location with the amount of people I asked for! i would recommend them to anyone looking for leads in location for vending machines!

Art Pineda
Colorado
10/25/2011
Thank you April Hurd for your very prompt attention to my vending needs. Your company should be proud to have a dedicated and cheerful employee as they do in you. I would totally reccomend your company to anyone I possibly can. Thanks again for your help.

Vickey Lavender,
Alabama
11/02/2009
We purchased a Soda Machine. The whole transaction was a blast. The sales rep was very professional and friendly. She patiently answered all our questions and helped us with our modification requests. We recieved the machine as promised and the deliverly guys were nice also.

Astoria, New York
11/08/2012
When I first got into the vending business,I used a different locating service. Let me tell you that they didnt really do a good job. When I found out about 4VENDINGTIPS.COM, I decided to give them a try. The absolute best decision I ever made. Gini Sweet is an absolute pleasure to do business with and I'm looking forward to my next GREAT location with their help! THANKS GINI!!

GW
Birmingham, AL
See Hundreds more or Write your own...