MAINE
Maine Trailers & RVs for Sale! Buy or sell used trailers in Maine – we have used RVs, used horse trailers, used camper travel trailers, used heavy equipment trailers, used dump trailers, used livestock trailers, etc… AllUsedTrailers.com brings Maine safe, easy transactions of buying used near you!
DISPLAY OPTIONS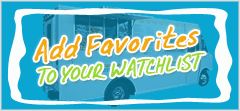 Login to Inquire Online
Call: 601-749-5660
Customer Experiences
06/22/2011

Thanks Stacey,
After posting my cart on ebay and craigslist with no success, i ran across your web listing for selling carts and ultimately found a buyer through you guys over the other two outlets. The offer and counter was no nonsense and the deal was executed professionally.

trey weiland

08/22/2016

I am pleased to tell you the trailer is sold! Attached are pictures of the bill of sale and the transfer of goods document. I want to thank you and the team for helping this all come together. We couldn't have done it without you! Please let me know if you have any questions.

Blessings,
Rebecca and Santiago,
Helotes, TX

03/21/2016

At first I was very hesitant because I never heard of this company before and to be honest when it came to leaving a small deposit towards the vending machine I almost didn't do it. After doing some research it seemed to be a legitimate company so I went ahead with it and I am very happy that I did. April was very helpful in seeing me through with filling out the paperwork and even gave me a call to see how everything went she was very helpful. I hope this company knows how lucky they are to have her on board. I had a great experience with Used Vending and looking forward to doing business with them in the future. Thank you April!!!
Andre Aponte,
Brooklyn, NY

05/09/2012

Pleasantly surprised on the process of sale, quick & effortless... Melissa was AWESOME, she took care of everything very professionally!! Thank you again Melissa.

Ryan,
Des Moines, IA

09/11/2013

I would like to thank Melissa for helping me with the sale. In the future I would use this site again.
D.W.
Ottawa, IL

02/26/2011

Melissa Powers at USEDvending was great to work with. She was patient with the paperwork, prompt with e-mails, knowledgeable with logistics, pleasant over the phone and professional in the process. I'd recommend USEDvending to anyone in the business thanks to Melissa.

St.Louis, MO.

06/02/2010

I was delighted to be able to go through the process of selling my five soda/snack machines with Melissa. She contacted me about a customer interested in two, possibly three of my machines. I ended up selling all five! Melissa was friendly and helpful throughout the sale of my machines!
Norm

12/05/2014

Hi April, First of all, let me apologize for taking so long to get back to you! I want to really thank you for your persistence on behalf of your client who purchased our machines and on our behalf because we were not sure that we were ever going to be able to sell our machines since they are no longer being manufactured. It was only through your persistence in finding your customer what he needed and matching that need with our machines were we able to sell our machines. The credit for our successful transaction goes to you, April. You are the best!!! And your customer was very pleasant to work with. It all boils down to working with reputable, professional people on all sides of a transaction.

The only suggestion that I have is for the actual instructions for sellers to use in performing the required electronic signatures be revised to reflect the exact experience that the seller is going to have online with regard to the individual steps of the process. If you remember, I had a little trouble because what the video instructions indicated would happen was not exactly how the process went. Other that that,.everything was wonderful!

I certainly would recommend Used Vending.com as an advertising platform and specifically I would recommend you, April, as the company representative of choice for handling the sales transaction. I can not say enough about your professionalism, due diligence and overall pleasant, cheerful attitude when dealing with us. It was, indeed, our pleasure to work with you! Keep up the outstanding work! Have a happy, safe Holiday Season!
Brenda McGee
Las Vegas, NV

08/13/2015

Hi Melissa, Just wanted to let you how much I enjoyed my time spent on USEDvending.com. I found your website very user friendly and still enjoy the updates of newly added items. It is really too bad that more companies are not as customer friendly as USEDVENDING IS. I also want to let the world know how much I appreciated the service of Melissa Powers. Melissa was always cheerful, encouraging and always found ways to help as I moved through the entire process. Thank you Melissa and I miss not hearing your cheery voice each day or twice a day or three times a day €...
Bob Sexton,
Klamath River, CA

04/24/2012

My experience with your company, and with Mellissa was the best! This is the first time working with usedvending.com and I am extremely impressed. It was effortless. Melissa did everything, all I did was pay and pick up. How easy is that? Now usedvending.com is my "go to" for all future purchases. Thanks Melissa.

K.G.,
Fresno, California

02/06/2012

Hello I would like to thank Melissa a lot, she was really helpful and nice. She knows what she is doing and that helps a lot. Each time when i call her with questions she has answers. Melissa is devoted to her job and excellent customer service. She is always trying to find buyers for our vending machines for the right price. Thank you Melissa Powers.

Ronald and Rasia Wells
R&R Vending.

02/04/2016

Wendy, My experience with a your company and yourself was smooth and professional. The procedures set in place to protect seller and buyer are well thought out and work to the good of all involved, My contact Wendy went beyond call of duty giving out a personal cell number to reach outside of business hours and while I tried not to be to intrusive about timely information it was as if she was working real-time. I would certainly do business again should the need arise, Website BOOKMARKED.................8-)
Mike Fuller
Sr. Eng Specialist Berry Plastics Corp.
Evansville, IN

02/11/2011

Vanessa made our whole transaction so easy. She was very informative in our first conversation. A vendor contacted me the next day. Everything was installed the next week. Couldn't ask for better customer service. I would recommend your company to anyone needed great vending service!!

C Jennings, GA

07/08/2016

I Contacted Jennifer Melerine at USED Vending in May.I informed her that I was looking for a food truck & the price range willing to spend. She promptly forwarded several vehicles to my email.

Jen was very helpful in answering questions & walking me through the process. She coordinated with the seller (in another state), and arranged for me to see the vehicle. She also followed up before, during & after the transaction. The vehicle was purchased the first week in July.

All in all, the experience from start to finish was positive & pretty seamless. I won't hesitate to call Jen for our company's next food truck.

Patrick
Managing Partner
Beans & Cornbread,
Southfield, MI

12/10/2011

I want to thank Melissa for all of her help. I checked out your website for a new combination vending machine to add to our business. We had an opportunity to add a new site and they wanted 2 machines. We found an offer for 3 machines in our area and so we contacted your company to start the process. I e-mailed with Melissa regarding our small business and the plans that we had. The next day I received a call at my home for an even better deal. For about the same amount of money that we were going to pay for the 3 machines, she told us of an offer for 6 brand new and 1 slightly used machine. The only catch was that it was a fast deal as the seller was moving out of the area and wanted to move the machines. By that weekend we had picked up our 7 new machines and placed 2 of them. We have already made enough money back from those 2 mahines to pay for the 7 that we bought. We are in the process of placing the other 5. Thank you again Melissa for looking out for our best interest. I have already recommeded your site to a friend who is just getting started in the vending machine business.

11/13/2015

Hey Greg, The experience you provided in helping our company buy this new food truck was exceptional. When it came time to put in an offer on the truck, you went above and beyond, even staying a little later than you were supposed to so the deal could happen. Putting down the deposit to hold the truck was also simple and quick. From the time I put in my first offer to the time I put down the deposit was maybe 30 minutes so it all moved really fast, and very smooth. I look forward to maybe doing business again when we are ready for another truck.
Adam Salinas,
Tuscaloosa, AL

12/10/2012

Very professional and simple...Found the site thru a google search and was happy with everything.

RT,
Orlando, FL

03/25/2015

April was great and real helpful, thanks alot April was great.
David Webb
Williamstown, NJ

01/21/2016

My Food Trailer was on *Bay for months, and the only thing I got from it was the monthly bills. I also received a few scammers, trying to get my trailer for free. The great thing about "USEDVending.com" is, its absolutely free! They also provided some level of vetting potential buyers. I encountered Zero scammers... Melissa worked with me for 6 weeks, and at the end, I had been contacted by three viable buyers. The third buyer she sent me came and sealed the deal.. He's happy, and I'm happy. If I ever buy or sell used vending equipment again, I know exactly what I will be doing. I will be calling Melissa, at "USEDVending.com"! Its a one-stop comprehensive transaction. I only needed to email her a few pictures, and she did all the work! Wow! Did I mention that it was FREE? :) Thanks Melissa, for being a knowledgeable, caring professional!
David S. Higgins
Orlando, FL

03/07/2016

USEDvending.com, Thank you for your service and specially Melissa Powers was great and helpful through the processing of selling my truck. I will recommend you to anyone who wants to buy or sell food truck.
Sepideh Hamid
Fort Washington, MD

04/07/2015

Thank you Used vending and Greg for assisting me with the sale of my trailer. Through your patience and expertise it made this process simple and fast. If it was not for you and your staff I do not think I would have been able to sell my trailer. I hope others utilize your services for your promptness and professionalism. Thanks again.
Zorayda Borrero, Miami, FL

09/30/2010

Melissa Powers did a great job lining up the seller and myself quickly. I was able to start my business much sooner. Thanks again, Melissa.

Steve M

11/13/2010

April Hurd is not only good looking and helpful, she's also very smart; what a great combination.

Manny, NV

05/31/2016

I had a great experience having my concession trailer sold through Usedvending.com. Thanks to Wendy for handling the transaction and making everything simple and easy for both myself and the buyer. If I ever need to buy or sell another trailer, I will be sure to go through usedvending.com.
Thanks to all of you,
Morris Jackson,
So Sweet Icy TreatsCalhoun, Ga

05/02/2016

We recently purchased a trailer that was listed on Used Vending. The information and mediation supplied by them made the transaction much easier.
Brent Dugdale,
Chestermere, Canada

10/02/2012

Calice did a fantastic job in helping us acquire our two vending machines. Thanks Calice!!

J.H.
Burkburnett, TX

03/24/2014

I wanted to share with you my experience with your company. I looked all over the web for a company that would supply our office with a soda vending machine, without much luck. I came across your website and filled out the questionnaire, hoping your company could help me find someone who is willing to put one into an office of less than 40 people. April contacted me right away via email and stayed with me through the whole process. We had a gentleman come out to our office this week and will be returning next week to install our machine. I really appreciate all the help and the follow up from April. I will be sure to suggest her to anyone I know. Thank you again for all of your help!
Carrie B., Colorado



09/22/2011

APRIL WAS VERY HELPFUL AND HONEST WE WORRIED HER A LOT, AND SHE NEVER COMPLAINED. OUR MACHINE CAME IN A TIMELY FASHION. WE PURCHASED TWO OF THEM FOR OUR DRIVING ACADEMY. WE WERE PLEASED.

Sharonda,
Maryland

08/23/2012

Thank u Used Vending for a easy way to get what u need with no hassle. I give y'all two thumbs and toes up!!!! Keep doing what u doing and a special thanks to Calice for working that deal out for me. Take care will be using used vending again soon!!!!!

Mike W( make that money)
Pittsburgh, PA

09/19/2014

Melissa, I would like to thank you for our experience in dealing with UsedVending.com. It was a pleasure working with you and the service you folks provide is very beneficial. You bring willing sellers together with willing buyers and the transaction can happen relatively very quickly. The gentlemen that I worked with was a pleasure to deal with, he was obviously motivated to make the sale happen. This was indicated very quickly after you had asked him what his best price was and then he got back to you right away with my many questions. For what we were looking at a mobile brick oven trailer we were able to get into a turn-key business for literally 1/3 of the price vs having to go with brand new. Huge thanks once again for all your help and putting this together.

Kindly,
Michael Tereza,
Elk Grove Village, IL

10/07/2010

Had a great experience with Mega Vending!!! We got our soda and snack machine within 1 week at our school. I would definitely suggest using Mega Vending, the customer service was amazing. Connie Jordan was a great help.

Thanks Mega Vending

09/21/2016

I have had nothing but great experiences with the staff at UsedVending. I purchased my trailer from them originally and was very satisfied with that transaction. It went very well. When my health prevented me from working my trailer I contacted used vending to help me sell it. Wendy Byrd could not do enough to help me with the sale. Always professional and kept me informed about the interest in my trailer. Sale is now final and the new owner of my trailer is up and running. Thank you Used Vending and Wendy. You all are the best!!!

Ron B.
North Carolina

01/20/2015

Mellissa, I just wanted to write and thank you. You and usedvending are a pleasure to deal with. From the setup of my listing to the sale, you and your company have made selling my trailer a dream experience. You have been very professional and nice, and I will definately be using you and usedvending in the future. Thank you again,
Vincent Cacio
Wildwood, NJ

04/02/2015

Calice,I want to thank your for all your help with my latest transaction. You have been very helpful and answered all my questions in a timely manner. I was happy to have sold my first machine!! Keep up the good work and again I appreciated your attention and friendly service.
Henry Wright,
Plant City, FL

02/09/2011

Melissa was fantastic to work with. She was able to coordinate a smooth transaction. I was able to get a fantastic deal on a machine that was still in the box!!

11/06/2013

I would like to thank Melissa Powers for all her help, she was very professional thru the whole process of selling my food truck. She walked me thru every step from the time my truck was put on your site until the very end when it was sold. I will be letting all my friends know of your site in case they have a need for it in the future. Once again thanks to Melissa, & the best part, it was sold in less than three months!
Thank You,

Joe B.
Cape Coral, FL

12/16/2015

Got 5,000 views after 3 days of listing. UsedVending.com found a buyer for me after a week. Quick responses back and forth from USED Vending. Great middle man. I'll use them again for sure.
Cody Nickson w/ Buffalo Tails
Lake Mills, IA

Just wanted to let you know that we received the honor box yesterday. You give A+ customer service.
Have a good day.
Becky G

06/20/2012

Amazing experience - everything went so smoothly. Melissa did a great job with communication on what the next step and kept us very informed. Thanks.

Fran,
IL

10/17/2016

I had five machines to sell and Used Vending did an excellent job of connecting me with a buyer and facilitating the sale in a timely and efficient manner for me. The personnel I dealt with are informative, honest and very helpful. I would have no problem recommending their services.
Brian Casey,
Hartford, Michigan

06/05/2014

My fiancee and I purchased our very first food trailer and Melissa could not have made the process any easier! The transaction was so smooth I was almost waiting for a "catch" but there was none. She is so down to earth, professional and ready to go out of her way to help you out. I definitely recommend using both used vending and Melissa Powers! :)
Amanda & Angelo Diaz, NY

10/06/2016

Dear Bradley, Thank you again for all your help in finding and purchasing our new hot dog truck. We are in the midst of the paperwork and licensing portion of starting our business. Everyone who has seen the truck loves it and is amazed at how quickly and easily we found it and got it here (especially when they learn it came from Alabama!) I would recommend your company, and particularly you as a representative to anyone who was interested in purchasing vending equipment.

Best wishes,
Michael and Dianne Vara
Stamford, CT

11/16/2016

Melissa, Thank you so much for your assistance in the purchase of my new concession trailer! I had a great experience with you and your company. Everything went through without a hitch and we were able to bring our trailer home within 2 weeks of putting in an offer! I will definitely do business with you again and recommend you to anyone who may need your services. Thanks again!
Sincerely,
India Holland,
Holcomb, MO

10/21/2009

Friendly, Informative and an asset for anyone looking to get started in the vending business.

Carl
Wolcott, Connecticut

01/27/2009

April, it seems that it is hard to find someone who is honest and trustworthy in the world today and it makes people leery of buying things online, especially when you have to give personal financial information. Our experience with Usedvending.com was awesome. The person that we bought our machine from was very helpful even after the purchase. I was so pleased to see that the machine I purchased was like new and operates the same. Thank you for being a company of integrity, offering money back guarantees if the machine is not as specified. This was the best experience I have had online.
Sylvia

05/30/2012

I received a location notification from 4Mega Vending, and found it very interesting. I contacted Gini and she helped me through the entire process, and I was awarded the location. As it turned out the securing of the location took longer then anticipated, and was more troublesome then expected. Gini stood by me the whole way and was in constant contact with me. With her help I was able to get the location and complete the installation of the machines. I am very much looking forward to working with Gini and securing more locations. My appreciation to Gini and everyone at 4 Mega Vending.

Preston Nebel NEI Video & Vending,
VA

10/10/2012

This is our second transaction with usedvending.com and as before, everything went smoothly and our whole experience makes us want to come back again.

D. LONG - WEST VIRGINIA

10/12/2009

We have been very fortunate to find your company for parts for our vending machines. We are very grateful actually to have each other, parts makes us both $$$ You have been very helpful to service our needs when we need parts.
Thanks so much, April works hard at her job to please her customers.
Go April.
Pam & John Hawk
Columbus, Ohio

03/03/2015

Hi Melissa, Sorry I did not get back to you in a timely manner. I have been busy. I just wanted to tell you thank-you for working with me on finding me the perfect truck for my business. The truck that I purchased is perfect for my business. The purchase was a simple straight forward process. (A series of actions, changes, or functions bringing about a result) This truck turned out to be a super good deal. Thank you again.
Suzette
Seattle, Washington

05/15/2014

Usedvending was very helpful on everything we ask about, they got me answers about the vehicle I was looking at. I think my broker Stacy Sweet was very good about his job, and went out of his way to do a couple things that I ask him to do. So I just want to give Stacy a big thank you.
J.B.
Teutopolis, IL


See Hundreds more or Write your own...