MAINE
Maine Trailers & RVs for Sale! Buy or sell used trailers in Maine – we have used RVs, used horse trailers, used camper travel trailers, used heavy equipment trailers, used dump trailers, used livestock trailers, etc… AllUsedTrailers.com brings Maine safe, easy transactions of buying used near you!
DISPLAY OPTIONS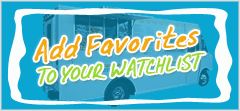 Login to Inquire Online
Call: 601-749-5660
Customer Experiences
05/19/2011

Thank you so much for helping us sell our machines. The whole process was so simple and painless. April was an absolute pleasure to work with. She guided us through every step of the process and took care of everything! Thanks UsedVending!

NJ

03/28/2016

Julia, I just want to thank you for all the help you provided in the sale of my trailer. You really went above and beyond in finding the right buyer for me. If I ever had anything like this to sell again, I would be sure to contact you first!
Thank you,
Melanie DeRoehn
Warren, NH

02/29/2016

Hey Wendy, I just wanted to tell you (and UsedVending) Thank you! How pleasantly surprised I was when you told me you had a buyer! I could hardly believe it, so fast, and I got the price I was asking. You were a big help in walking me through the process. With you, and the paper work you provided me, it was as easy as 1, 2, 3. It certainly made me feel protected for when the people came to pay me and pick it up. I sure wish I had known about UsedVending.com when I was buying my trailer. Thanks again,
Dee Dimmick,
Key Largo, FL

09/29/2010

April and 4mega vending have provided me with quality equipment and great service. All questions are answered timely and professionally and April is great to work with. Thanks!

Rob
Tots' Landing Learning Centers, LLC

01/13/2016

My experience with USEDvending.com was exceptional. The service was spot on. Correspondence was timely and the product was represented well. 1 - 10 scale I give it an 11. I will be back. Thanks Greg.
Jim Maddox
Alto, TX

I contacted usedvending.com on September 29 and discussed with Stacy Sweet my son's current vending machine needs. Stacy was very professional and made us feel that we were his most important customers. His first response was to find the machines we needed at the closest travel distance, next we discussed what we were willing to spend on the machines. Stacy contacted the seller and discussed our terms, the seller was in agreement and Stacy called me back and said everything was a go if my son was ready to buy. We made the deal on September 30 and was able to pick the machines up on October 2nd. This was a very smooth and quick transaction. When we met the seller we discussed how easy usedvending.com and Stacy Sweet had made this deal easy for both parties. As we talked she told me that Stacy also was very professional made her feel that she was his most important customer. We have purchased several vending machines over the past 17 months thru different venues and avenues but have never had the transactions go this smooth. Usedvending.com has become our main broker because they always make your needs their priority. In the future will always search usedvending.com for our vending machine needs. Thanks to usedvending.com and Stacy Sweet for all the great efforts, professional support and services you have given us. We look forward to our future purchases thru usedvending.com. Thanks again Stacy you are the best.

Charles Hollingsworth
Eupora, Mississippi

10/25/2009

My experience with 4 mega vending was awesome! I contacted several other companies and it took several days for them to contact me.I emailed and within a few minutes I had a response. April Hurd is very professional and wonderful to work with.

Thanks
Monica Reece
Harris Jobe Elementary PTO

10/17/2012

Melissa, Thanks so much for all your help. Everything was done in a very professional and efficient manner. I will definitely recommend you to anyone who is in need of your services. Thanks again.

MW
Knoxville, TN

03/15/2012

I have been using Usedvending.com for the past 6 months or so. They have posted great pictures of my food cart and a very descriptive ad.

Steve,
Aurora, OR

02/07/2012

Had wonderful stress free experience with my transaction with used vending.com. Calice was just extremely helpful and provided a very good and positive experience to the transaction. thanks and will certainly use them again to buy or sell vending equipment.

Al,
Massachusetts

12/07/2009

It was indeed a pleasure to work with April. I would not hesitate to call on her again in the future

Denver, CO

12/08/2009

April did a great job helping me the select the right machine for my oepration. We operate MixStirs juice bars throughout the east coast and are considering adding these machines to all of our locations. Our machine is working flawlessly. Thanks again!

Mike Greenberg
President, MixStirs

I found USEDvending.com to be very useful in helping me sell my machines. Eric was very helpful, and worked with us when we had trouble with shipping, and even reimbursed us when we had some problems. He was very willing to work with us!-----------

Joseph Schweitzer

02/25/2014

Calice was a huge help in selling our machines. She is super nice.
-K.H. in Texas

10/02/2014

Just wanted to send a very big € Thank You €to Melissa and the Usedvending.com team. They found the perfect buyer for our truck. We could not be more pleased with the outstanding communication and flawless transaction. They made the entire process simple. We wish them, and the new owner, every success in the future.
Mark Wilson
Clinton, MO

07/05/2016

Morning Jennifer, I had a good experience with USEDvending from start to finish. I appreciate the friendly service and professionalism that was given to me. I'm very happy with my trailer. I would definitely tell anyone that is looking for a trailer to give USEDvending a call. Thanks!
Monnie Johnson,
Cibolo, TX

02/01/2010

Good Morning Melissa,
I just wanted to thank you and Cheryl for all your help with this transaction. You both are knowledgable, friendly, and timely with answering my questions. I would higly recommend UsedVending to anyone!

Kay,
Wisconsin

06/06/2011

April Hurd was a great help to me with my questions regarding our vending machine. It is no longer being made and we did not have and information on it. She was able to get me a users manual.
Thanks

California

07/12/2013

Cristina Lumpkin was AWSOME, said she would sell my food bus fast, and that is exactly what she did. Within just a few days I had a full price offer, that buyer backed out and within a few hours she had another buyer that bought it, full price. NO hassles, the transaction went just like she promised. I will call Cristina again when I have more items to sale. You should also. Nice work Cristina, you know what you are doing, GREAT customer service. Thanks.
Roger
Orangevale, CA

10/25/2010

Purchasing vending machines was a new experience for me, so to close my first deal, I relied on Usedvending.com's Vannessa Long to get the sale done. She was easy to deal with and made sure it went smoothly.

Thanks Vannessa!
Eric for Karen Vending
Mannassas, VA

07/08/2011

I just want to say that Melissa and April are truly a blessing. They both helped me tremendously in finding the vending machine that best suits my needs. Melissa walk me thru the steps and A to Z. It's been a few months now since I've had my machine and I must say it's a huge success. Thank you ladies so much for helping a new comer like myself get adjusted to the vending businness. Mega Vending/ Used Vending you rock!!!!

Josh T., Los Angeles, Ca.

03/16/2012

Melissa powers of used vending was very helpful and efficient in all of our dealings. I would recomend the company and Melissa in particular to anyone.

Gene,
Belmar, NJ

10/16/2009

I had a terrific experience with Used Vending. I worked with Melissa to purchase my fully equipped vending trailer and the transaction was executed quickly and professionally. Thanks Melissa.

Donna Manning
theslicedbreadcompany.com
Cumming, Georgia

10/26/2016

Bradley, Thanks for making the sale of my trailer.Very professional.Had it listed for one day and had a buyer . Would highly recommend this company.Thanks again,
Linda Wallace,
Dixon, IL

01/28/2016

Jennifer, I would just like to take a minute to thank you and Used Vending in helping me sell my Concession Trailer. I was a little leary when I was first contacted about listing it on your sight but in less than 6 months it was sold! You were great in explaining to me how everything worked and what would take place and everything went exactly as you said it would. I am so happy that I ended up letting it be listed and even happier that it sold so quickly! Thank you!
Cindy Brennan
Cardwell, MT

04/25/2016

Dear Wendy,
Thank you so much for all your work to find me a buyer. Your company handled all the steps in a thorough and a professional manner. I felt secure in having you filter and screen all interested buyers and only disclosing my personal information after a deposit had been made. When the buyer offered a lower price than what I was asking, your negotiating skills were key in arriving at an amount we both were comfortable with. I have, and will continue recommending UsedVending.com as a reliable, professional, and well run broker service for the vending industry.

Sincerely,
Janet Wilson

11/13/2015

April helped facilitate our transaction very efficiently and provided great customer service! I will definitely use this service again in the future. Nicholas M. Wight Real Estate Investor
Legwork Investments 612.405.4295
nw.legwork@gmail.com
http://www.legworkinvestments.com

08/24/2009

I sold my 48 Vendstar candy machines through USEDvending.com. The service is very good. There was always someone answer my questions and phone calls. I had a very good experience by working with them.

Derwood, Maryland

Just a quick note to let you know that Melissa Powers made my first food truck purchase a little less daunting! She was easy to get a hold of and was always there to give me advice and any information that I needed. I highly recommend Melissa to help with your food truck purchase.

Steve Flinchpaugh,
Katy Texas

05/16/2016

It was very easy to list my vending machines on the website. Customer Service was great to deal with when they had an offer. I would definitely use this service again.
J. Shamberg
Healthy Vending of the Triad
High Point, NC

05/16/2012

Working with Melissa, was a first time for us, with UsedVending...and it was a great experience. Would not hesitate to use them again or recommend this company to others. Our sale went really well...Melissa guided us thru the whole process. Good Job! We were very pleased with our sale!

Lou & Jan,
Montana

02/20/2012

Melissa Powers did an excellent job helping us to sell our concession trailer. She was quick to follow up and kept pushing until we finally sold!! Her knowledge of business was instrumental. Thanks Melissa.

Don,
Ohio

12/30/2014

Dear Ms Melissa, I am very happy with the transition with you. It went very smoothly, U took care of things very professionally and very good attitude. I felt like I had known U for ever. I still need another trailer and I promise you it will be through U my dear friend.
Love, Ruby
Needville, TX

06/30/2011

I was so pleased with how smooth and fast everything went with me selling my mobile kitchen, Melissa was so helpful, thanx hun!! Now I'm in the process of purchasing a cart, and Stacey is great too... I will refer everyone I know looking for any vending, so far it's better than Ebay! Thanks usedvending!!!(Melissa & Stacey)

Laurel, MS

05/11/2016

Hi Jennifer I want to thank you for helping me with the purchase of my food truck. It was everything you advertised on your Web site. The Seller is being very helpful in finding me someone to fix the clutch because of the distance I'm away from where the truck is located. I feel I got a great deal even with the repairs I knew that had to be done before I could drive it back to North Carolina.
Greg Kish,
China Grove, NC

10/17/2012

07/20/2011

Wow! Stacy, you & your colleagues at 4 Mega have done it again! The new account that you referred me to is awesome! It's amazing how easy you make it for me, you do all of the locating work and I just meet and shake hands with the contact & roll in with my machines! What a winning combination! I look forward to conducting lots of business with you! Thank you!

Steve S.
Ohio

08/15/2010

Can't tell you how much ive enjoyed working with all of you at used vending . April was great to work with every step of the way. Everyone looking to sell or buy should with out doubt use Used vending for their needs. Web site is great also, very easy to use and follow. Great job folks , keep it up .

James Stoops

07/10/2015

Hi April, sure thing. Purchase was easy and straightforward. Equipment came in good shape, and install was a piece of cake. Seems to be working well but do have a question about coin distribution € will contact a different time.
Thanks,
Molly Medkovik
Denver, CO

11/14/2013

Mellissa and staff were great to work with and prompt to respond to questions as we progressed through this transaction. We would recommend them to prospective clients and hope to do further business!

Barbara and Jay Buckert
WA

03/21/2014

I wanted to take this time to thank you for all your help. Being new to the vending machine industry I really was not even aware of all the right questions to ask before speaking to you. You really went above and beyond just making a sale. You made it easy for me to feel comfortable working with your company. From taking the time to explain to me what I should look for in a used machine or explaining the advantages of buying a new one. As well as getting the sale completed on your own time over the weekend; It was pretty amazing the level of service I received from you. Not sure when I will purchase my next vending machine but I'm sure that I will purchase it from you.
G.V.
Passaic, NJ

07/16/2009

I just wanted to say THANKS! for my recent experiences I have had with your company. I am new to the vending industry, establishing myself in January 2009, and am still learning the ropes with a lot of help from April and Kara. These two ladies are huge assets to your company! I can't thank them enough for the assistance and information they have given to me.
I was contacted by Kara in March 2009 about a medium size account in my service area. After meeting with the client, it seemed like a good fit, and I informed Kara of my decision. She handled the entire transaction smoothly and without a hitch; it was a very different experience then I have had with the few locating services I have dealt with.
At that point, I contacted April about the location. She listened to specifics of the account and made a recommendation as to which machines to consider. When it turned out that the machine we had chosen (an ST3000) was a little outside of my price range, April promptly arranged financing for the equipment. Considering the recent state of the credit markets, and the short length of time I have been in business, I was relieved to say the least!
The machine was delivered with no problems and has been on location for about a month now. Everything is working great and the capacity of the unit seems a perfect fit for the account it is in. Thanks again, April and Kara, you made this the easiest account that I have!
Joshua J.
Milpitas, California

Recently, I have had to sell several of my snack and gumballs machines. Both transactions were handled in a very professional manner. Eric was available whenever I had questions and assisted me with the shipping/handling. I found him to be both honest and trustworthy and I appreciate all of the help that he provided me. I would recomment his service to anyone looking to buy and/or sell their equipment. Upon the completion of the transactions, the proceeds from the sale were forwarded to me in a timely fashion.
S.L. Miller
Michigan

05/16/2014

Thank you Melissa Powers! I was selling my food truck and dreading each tedious step of the process. I listed my truck on Craigslist and eBay and a couple of smaller internet sites, when I was contacted by Usedvending.com! I practically jumped at the opportunity to take the exhausting leg work out of this sell. My PERSONAL AGENT WAS MELISSA POWERS. My interaction with Melissa was very professional and at times humorous. She never doubted for a minute she wouldn't get the job done. Thank you again Melissa for doing the most awesome JOB.
Dano.
Florence, SC

11/04/2015

I would recommend any of my friends and family to use Usedvending to make buying and selling a great experience! I needed to get my trailer sold without all of the hassle that I came across using craigslist. You guys are the bomb! Everything went smooth. I really appreciate you guys! Thanks again.
Katinka Leonard,
Manchester, GA

06/03/2015

My experience with USEDvending.com was a wonderful experience. Greg Frierson was a great help in answering all of my 

questions and the transaction went very smoothly.
 I am the proud new owner of a Food Concession Trailer thanks to Greg!
Donna K. Tyson,
Columbia, VA


05/19/2014

Hi Melissa ,
Just wanted to say Thanks for taking care of me in my Food Truck hunt. You answered all my questions and pointed me in the right direction for my needs . Your process was seamless and very easy . I would highly recommend your company and mainly yourself to work with . I'll be contacting you very soon in the future for Truck #'s 2&3 .

Thanks again for your support & guidance,
Ed Sautro
Wake Forest NC

06/29/2009

Melanie has been wonderful assisting me in obtaining vending machines for our facility. She has been in constant contact with me throughout the screening process and has followed up with me to make certain I am satisfied with the services. I truly thank Melanie for her professionalism and will definitely recommend your services to our other offices.


Sincerely,


Aleshia VM Thomas-Miller
Veteran's Employment Representative
Alexandria, VA

11/14/2011

Melissa Powers, you have done an awesome job of selling my vending machines. I really appreciate your dilligence and follow through. It really paid off. I will definitely use you to sell any machines in the future.

Gary S.
San Diego, California
See Hundreds more or Write your own...