MAINE
Maine Trailers & RVs for Sale! Buy or sell used trailers in Maine – we have used RVs, used horse trailers, used camper travel trailers, used heavy equipment trailers, used dump trailers, used livestock trailers, etc… AllUsedTrailers.com brings Maine safe, easy transactions of buying used near you!
DISPLAY OPTIONS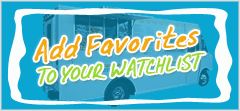 Login to Inquire Online
Call: 601-749-5660
Customer Experiences
03/23/2011

We had a great transaction with Melissa Powers , this is our second purchase with her and it was even better than the first one.Her great sence of urgency and professionalism made it a very satisfying experience.

C.V.Vending.

05/04/2018

Our experience with Wendy at UsedVending will be remembered fondly. With her help we closed on a most impressive 16' food trailer a couple months ago and needless to say have been extremely busy "getting the show on the road". We live in rural Alaska and the selection of ready-to-go Food Concession trailers up here is limited to say the least. Without the help of UsedVending the process of finding and comfortably closing the deal on a good trailer from far-away is just about inconceivable. We've all heard of the dangers involved in long distance Craigslist buying. The scams, the lost money, the product not being as-advertised. . . With UsedVending in the deal, a buyer has fantastic coverage of almost every Mobile Food Concession rig in America on a single site. But, the best part is the confidence of a reliable company holding your refundable down payment for two weeks while you have a chance to check out the purchase to be certain it meets expectations. We can't emphasize enough how comfortable that made the transaction. We were able to cement the deal quickly, then hunt down a pickup to pull our new trailer home to Alaska from Florida. The trip went well as a drive up the Alcan in March with an 8000# trailer can. We are set to open for business in Mid-May. Just about every minute since we flew to look at the trailer has gone into preparation for that day. Hindsight being perfect, we wouldn't want to have gone about it any other way. Thanks Wendy!

Tom Kluberton,
Talkeetna, Alaska


01/31/2013

Melissa , everything went great we are pleased with our purchase and we thank you for making it easy for everyone

G. C.
Kane, Pennsylvania

05/28/2014

Tina was extremely helpful throughout the entire process and the seller and I were able to come to a reasonable and mutually beneficially agreement. I would definintely recommend using UsedVending to anyone who is considering purchasing used concession equipment. Thank you Used Vending for all of your help and for my new (used) trailer.
S. Morris,
El Paso, TX

02/28/2010

April was wonderful to work with. She kept us up to date on the progress of our machines the entire time. We are very pleased with the product that we recieved also...Very good quality machines for the price. Thanks April for all your help!

09/04/2012

I had a great experience. I was called back at a reasonable time and was connected with a nice vendor in my area. I would recommend this site to anyone looking for a vendor in their area.

Debbie,
Forest Hill, Maryland

07/19/2016

For the past 5 or 6 years I have been viewing www.usedvending.com seeking my dream. Well, after these years you were able to find the perfect one for me. I am so excited about getting my business up and running. The truck I have acquired is perfect; it has everything I want and need. Thank you so much for working with me on this.

Sincerely,
Tony Williams,
Bloomington, IL

12/17/2015

I would be happy to share about my experience with USEDvending.com. At the start of the process I was a little apprehensive but after my initial conversation with you I felt a lot better. You were able to answer all my questions and address my concerns. The information on your website concerning equipment was very accurate which put me at ease as well. Now that I have purchased my first piece of equipment from you all I will not hesitate to use your services again in the future. Further, I feel I made some new friends in the sellers. They were very affirming and encouraging about the concession business and assured me that I can be successful. So thank you for all that you did to help make this a painless process and here's to good eating!!

Joe Harris,
Cookeville, TN


09/06/2011

I think Melissa was the first to help. I think she did a great job and was very professional in dealing with the public. Sometime that can be hectic.

April Hurd was very helpful when I contacted her for some information. She didnt hestitate to help. Keep up the GOOD WORK. I would recommend you to other people.

Gwyn,
Alabama

06/27/2012

Melissa, the trailer we purchased through you just arrived and we could not be more pleased. Your help narrowing the 100's of selections down to the last one was an enormous help! You can be sure we will be using your company again.

Gary M.
Sharon, Alabama



04/02/2015

Hi Calice. My experience with USEDvending was productive and efficient. Within a week of the notification the deal was "done" and the paperwork was signed I met with the buyer and finalized the deal. Two days later he had his machines and was pleased with his purchase.
Cathy Parsons - Healthy Snacks 4 You :-)
Elkton, MD

08/13/2015

Hi Melissa, Just wanted to let you how much I enjoyed my time spent on USEDvending.com. I found your website very user friendly and still enjoy the updates of newly added items. It is really too bad that more companies are not as customer friendly as USEDVENDING IS. I also want to let the world know how much I appreciated the service of Melissa Powers. Melissa was always cheerful, encouraging and always found ways to help as I moved through the entire process. Thank you Melissa and I miss not hearing your cheery voice each day or twice a day or three times a day €...
Bob Sexton,
Klamath River, CA

08/09/2011

Once again another transaction complete thanks to Melissa's calm assertive nature to get the job done. Thanks, Melissa

William
Colorado Springs, CO

01/06/2013

Melissa was great to work with- thank you.

B.B.
Grand Forks, ND

04/30/2018

Excellent service and follow-ups. Very professional personnel made the transaction easy. Wendy and Tonya were great. Thx so much!
Michael Almstedt,
Mercerville, NJ

02/15/2018

I used them to sell my food truck and they were very quick and professional. They found a buyer with in 2 weeks of listing our truck. I would definitely recommend their services.
Marcos Unis,
Hollywood, FL


11/03/2014

USEDVending is a great online site to get listed to sell your used/new vending machines. Usedvending staffs are professional and committed to sell the listed products as quickly as possible. In particular, Calice is awesome and she did her best to get sold my 7 machines in a short period of time. I'm a happy customer of usedvending.com.
- Sankar Egambaram,
Houstom,TX

11/13/2015

Hey Greg, The experience you provided in helping our company buy this new food truck was exceptional. When it came time to put in an offer on the truck, you went above and beyond, even staying a little later than you were supposed to so the deal could happen. Putting down the deposit to hold the truck was also simple and quick. From the time I put in my first offer to the time I put down the deposit was maybe 30 minutes so it all moved really fast, and very smooth. I look forward to maybe doing business again when we are ready for another truck.
Adam Salinas,
Tuscaloosa, AL

05/15/2014

Usedvending was very helpful on everything we ask about, they got me answers about the vehicle I was looking at. I think my broker Stacy Sweet was very good about his job, and went out of his way to do a couple things that I ask him to do. So I just want to give Stacy a big thank you.
J.B.
Teutopolis, IL



11/13/2015

I was very satisfied with the way Usedvending handled the negotiations for the trailer I purchased. Wendy made everything so easy. I will definetly use the service again in the future when planning to purchase a new trailer.

J. Dillon
Roanoke,VA

08/18/2017

I want to say Thanks and show my appreciation to Grey and the Used Vending Team for the sale of my Vending machines. When an opportunity came up to complete a transaction between buyer and seller it was done efficiently. I would recommend using them for exceptional service.
John K.,
Garden City, NY

08/12/2012

Dear Melissa, Thank you so much for all your time and help with the used trailer from Brooklyn. You provided us with all the information we needed and were able to answer all of our questions when needed. The buying of the trailer this weekend went very smoothly and it looked exactly like the pictures and had all of the amenities which were listed. Once again thank you for your time, information and all of the knowledge you were able to help with throughout this process.

Sincerely, Jennifer, Christopher & Dominick
New York

06/04/2015

I've had a really positive experience working with you at UsedVending.com. You got a fair price, were easy to use and had nationwide reach for selling our truck. You were great to work with in arranging the details and keeping us up to date on where in the process everything was. I would have no hesitation using your services again!
Thanks,
Art Garcia
Long Beach, CA

09/20/2017

I wish everything else I dealt with along my process of opening my food truck was as easy as dealing with Melissa at usedvending.com. Melissa was on it every step of the way and she rocked it. Any questions or problems I had along the way she took care of it and went above and beyond. I would recommend the services at usedvending.com to anyone looking at purchasing a food truck.
J. Trez
Santa Rosa, CA

12/22/2014

Crissy, Thank you very much for your help purchasing our first-ever coffee van! Your patience and understanding while we worked through the process was greatly appreciated. You were extremely helpful in making sure that all of our questions were answered in a timely manner. The care you took making our experience as painless as possible was outstanding. It felt as if you were right there with us the whole time.
Sincerely, Sherri & Jeff Woods
Senoia, GA

06/20/2017

Melissa Powers is a SUPERSTAR! She made my selling experience a great one. She was extremely personable and I felt like I was speaking to a friend every time I needed to reach her. She kept me informed every step of the way and was there to answer all of my questions. I would definitely recommend Used Vending if I was going to buy or sell again!
Paulean Robinson,
Hampton, VA

10/26/2017

We recently sold our trailer through Used Vending. From start to finish everyone we dealt with was very professional. The company continually stayed in touch to make sure all information was current and listed correctly. Once we had an interested buyer, Wendy Byrd stayed on top of everything until the close of the sale. She was available to answer all questions and address our concerns. We are extremely pleased with the whole transaction and would not hesitate to use them in the future. Thank you Wendy and Used Vending for everything you did!!

Vince Puglia,
Saint Augustine, FL


04/11/2012

Another easy, smooth sale from Melissa! She was able to quickly find a solid buyer, who made an offer, and in 6 days we had finished negotiating, done the paperwork, and he had picked up the concession trailer! Thanks Melissa!!!

Jill & Al,
North Carolina

10/20/2009

It was a pleasure dealing with April.I thought I was dealing with a person I've known my whole life.She was extremly helpful and I thought I was buying a vending machine from a family friend.
When I needed a secong machine I called april only, because I knew she would give me the best price.
It was a real pleasure to deal with April.
Regards
Barry
Boston, Massachusetts

03/19/2014

I was very satisfied with the service I received From APRIL HURD. She was very helpful in getting the deal worked out and very patient with the issues I bought up doing this transaction. She has a very awesome personality and no matter the situation or time, she was also very helpful. I will again use the service from USEDvending.com and only request for April to help me.
H.H.
Jacksonville, FL

09/29/2009

Two thumbs up to April Hurd. She helped me out with a Ship To Address correction, and it turns out she was a Sales Rep who went the extra mile to help out a customer. She did not take the stance "That's not my job", but followed thru till the issue was resolved. That's good PR for your company. Thanks!!!!!
Rosemary, Mandeville, LA

03/12/2015

It was a pleasure doing business with USED Vending. Your were very professional and more than helpful through the whole purchasing process. Thank you again for a stress-free transaction.

Ian N,
Columbia, SC

05/14/2014

I've done business in the past with Mega Vending and will continue to. Their step by step buying process works right down to the delivery date. They'll also assist you in which machine would most suit your needs. April was most helpful, honest and always there when I had any questions. I recommend MegaVending and April very highly, Keep up the great buying experience!!!!
W.B.
Your Choice Vending, NJ

02/19/2014

I was looking for a food truck to purchase and from the time I inquired about one until the day I drove it home, Calice Bilica, was such a tremendous help. She was there every step of the way with answers or any assistance that was needed. Thank you Calice for all of your hard work.
G.B.
Tulsa, OK

10/02/2012

Calice did a fantastic job in helping us acquire our two vending machines. Thanks Calice!!

J.H.
Burkburnett, TX

06/04/2012

We want to thank Melissa for facilitating our purchase. The purchase of our three machines went smoothly and no problems were encountered.

Scott,
New Mexcio

01/25/2010

Thanks alot for the great customer service that I have gotten. I've been trying to get into vending for a few years, and you guys (specifically April Hurd) have been MORE than helpful!
Marquette Marshall
Endeavor Enterprise Vending

02/16/2011

Thanks Melissa. Your're the greatest. I will always recommend Usedvending.com and Melissa for selling and buying vending machines. You get the job done! Thanks again for the professional and prompt service.

Julia
Marrero, La.

04/30/2018

Melissa didn't stop until she got me EXACTLY what I was looking for. She was so helpful that I learned more from her about food trailers. She was there everytime I needed her on the phone or by email, it was like she was there in person with me searching. I highly recommend using Usedvending.com because they have many resources and I feel that you will become a very satisfied customer as well.
Demetrius Sewell,
Shreveport, LA

09/04/2012

Special Thanks to Melissa for a perfect service. she sold my 1st Food Truck in less than a month and now my second in less than a week !!! What a great experience again! Thanks.

Kevin
Miami, FL

Hello Julie, I just received the shipment. That was fast! I really appreciate your help and I'm very impressed how fast you filled and shipped my order. I'll be ordering 20-25 more machines in the next two or three months. I'll definitely be in touch when the time comes.
Thanks again, Randy P.

11/25/2008

April: We had a very positive working relationship with you and mega-vending. You were very helpful, courteous, and knowledgeable about your products. After talking with you, I had all the info I needed to order what we needed. Thank you for your assistance, and we will contact you with all our vending orders in the future.
Again, "Thanks",
John Karaska, Principal, Burlington County Institute of Technology.
Medford, New Jersey

11/06/2012

I had 2 office deli machines. I thought I would never get rid of ... I came to this site, and not long after, they had 1 sold - then not much longer, the other. I had great results and a great sales person.

CJ
Roanoke Rapids, NC

07/15/2016

Hi, Jennifer the sale went through smoothly and sooner than I thought. Everybody at Used vending did a great job in assisting me. Especially when i made changes to the trolley car and pricing . Everyone should be proud of the hard work and dedication that you put in .Thanks again.
Larry T Cook,
Princeton, WV

02/07/2017

My wife and I recently purchased a trailer form this site, and after we finally found it, everything went smoothly! Melissa Powers, was very nice and helpful we couldn't doing it with out her. I definitely recommend Melissa and her company Used Vending, they are professional and friendly ! Thank you so much Melissa and we'll send you a picture of us and the trailer on our first event ! Melissa Powers she got what it take to give you a power ! :-)

Marcos Mendonca,
Danbury, CT



10/21/2009

4MEGA help me grow my vending business. Thanks a million.

Dwight
Autin, Texas

11/15/2010

Ms. April is a great asset to your company, I congratulate you all for the wonderfull services you gave to Millennia Atlantic University.

Doral, FL

06/19/2011

I worked with April Hurd to purchase my first Vending machine. She was professionsal and answered all of my questions. She provided copies of the manuals for my review and made sure I knew what I was getting into when I ordered the Combo 300. The system arrived on time but the key was missing. April provided a key to me the next day and we go the system working. It was a great experience for my first system and I plan to call on her when my customers want to add vending to their business.

Fairfax, VA

02/23/2016

My experience with Usedvending was the best experience I've had. Melissa and Jen with the most professional people I've had to deal with and I'm very glad that I did business with Usedvending they were prompt they will decide they sold my equipment very very excellent live, I want to thank them both so much.
R. Wills
Jacksonville, FL

11/18/2010

April was a lifesaver! Inheriting a purchasing position; and working with another new employee in our vending department, we were both at a loss . . . April made it very easy to obtain the materials and pats we requested. THANKS!

M.Cadora
Fiscal/Acquisitions
Robinson Rancheria
See 1600+ more or Write your own...