MAINE
Maine Trailers & RVs for Sale! Buy or sell used trailers in Maine – we have used RVs, used horse trailers, used camper travel trailers, used heavy equipment trailers, used dump trailers, used livestock trailers, etc… AllUsedTrailers.com brings Maine safe, easy transactions of buying used near you!
DISPLAY OPTIONS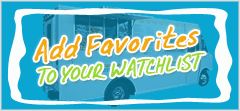 Login to Inquire Online
Call: 601-749-5660
Customer Experiences
02/23/2012

I was very pleased with the professional and helpful way that Melissa Powers assisted me in selling my equipment. Melissa was very good at keeping me informed about the process, as well as understanding of my situation. Thanks so much, Melissa!

Julie,
New Orleans

05/21/2009

My experience with Used Vending was fantastic. My rep was very efficient in her communications and explained the whole process in detail. Her customer service was amazing, she was very courteous and extremely helpful in facilitating the purchase of my vending machines. Don't waste your time looking around, if you are reading this comment, you have found your one stop shop.

Maria
Toronto, Canada

02/02/2012

Melissa was absolutely wonderful to work with! We had a few challenges getting our unit sold but she never gave up! She was very thorough and worked hard to get the price we wanted.

Thanks again UsedVending - you're great! :)
Martha, Colorado

08/09/2016

This was the third truck we bought through y'all. The help and service provided this time was exactly what I expected from my previous purchases; helpful, smooth, and quick. If we find ourselves in the market for another truck, I will be returning again.
Adam Salinas,
Tuscaloosa, AL

02/28/2016

Would like to thank USEDvending for all their effort and hard work helping us get our food truck sold. We actually bought this truck through them a little over 6 years ago, and now they have helped us complete the circle of selling it for us. Would recommend them to anybody looking to buy or sell. Thank You.
Luke French,
Malcolm, NE

06/15/2015

Hi Melissa,I wanted to thank you. I really never thought we could sale the trailer so fast. It was easy, very easy and faster than what i thought. Our buyer was serious and did not came to try to lower the price or anything. Thank you.

Ivan Enrique Gonzalez Lauzardo,
Miami, FL

06/21/2012

Stacy Sweet is the best! He always goes out of his way to help. Thanks so much, Stacy!

Jennifer
Denver, CO

04/06/2014

I really enjoyed working with Used Vending. I tried other sites, but always had unqualified people wanting to purchase. Melissa called me with a buyer who was looking for a food truck and was very qualified and after looking at my truck, brought it. I would highly recommend Melissa and Used Vending.
B.A.
Chester, VA

02/24/2011

Hats off to Melissa and used vending.com,the process of selling the machines went like clockwork,from start to finish,thanks again Melissa

Port Charlotte, FL

12/08/2011

I contacted Melissa at extension 11 to look for vending machines, and the work she did for me was very good. The machines were just like she said and everything went as planned. Very happy with purchase.

Claud,
Big Spring, TX

04/24/2016

My dealing with Melissa was the most satisfying experience and enjoyable one. She is a professional and prompt.
Luis Taza
Hackensack, NJ

10/24/2009

April, is very helpful, amd really knows machines. She is very honest and trustworthy, not like other distributors that give vending a bad name.
Maryann
Framarang Refreshment Svcx.
Edison, NJ

10/23/2009

Melissa:
Dealing with you and USEDVending was a very pleasant and rewarding experience. You were so helpful in getting our Vending/Canteen Trailer sold and everything went so smoothly I was very surprised. The main thing I would say is dealing with you and USEDVending was a lot easier than trying to sell it by ourselves. The wide range of potential customers from all over the U.S. is a lot better than trying to sell something just in your local area. Thank you for all your help.
Rosalind
Panama City Beach, Florida

11/04/2015

A gigantic THANK YOU to Melissa and the crew at UsedVending.com. Given the cost of advertising, it is amazing that a trailer would be internationally advertised on a high profile web-site at no cost to the seller. More importantly my trailer was portrayed professionally yet in a format that presented the unit exactly as it appears and is functionally operable; including many pictures and a quality description for the potential buyer. I always knew the status of potential purchasers, and when the "correct" buyer came along, all of the documentation and coordination of the sale was "spot on." Thanks again Melissa and UsedVending.com... I am now in the process of designing and ordering a new trailer with cash-in-hand.
Dave @ Prairie Fire
Forsyth, Montana

10/07/2010

Had a great experience with Mega Vending!!! We got our soda and snack machine within 1 week at our school. I would definitely suggest using Mega Vending, the customer service was amazing. Connie Jordan was a great help.

Thanks Mega Vending

06/23/2016

I just wanted to appreciate the professionalism that Melissa provided me during my purchase through Usedvending.com. I would recommend this site to anyone looking for something they know they want or need to be exactly sure what there looking for. Thanks again to Melissa and all the support!!!!
Chris Burris
Houston, TX

12/07/2015

Let me just say that working with April was simply a great, successful experience. I needed to make my 100 employees happy and really did not have the time to deal with finding a vending company. I sent in my request to Megavending.com and almost instantly April had contacted me and provided several options. I chose one, contacted the vendor and walla, we now have happy (fed and hydrated) employees. Thank you Megavending.com and April Hurd for making my vending search so easy,hands free, and just a very good experience! I will most definately tell anyone who asks USE Megavending.com. it was super easy!!
Steve Radentz,
Palm Beach, FL

09/29/2016

April assisted us with our first purchase of healthy vending machines. It could not have been a better experience. April is knowledgeable about the vending machines and provided excellent insight. She was also available for questions and always had timely follow-up. April also provided updates throughout the purchase. We will be looking to April and Used Vending for additional vending machine purchases.
Jeff Dovedot,
Tampa, FL

My first experience with usedvending.com had the makings of a complete disaster to no fault of the company. However customer service representative Calice was diligent, understanding, and always accessible when I needed her throughout my first experience with the company. I know things don't always go as expected therefore it's refreshing to know that there are still companies that give top notch customer service. Thanks Robert

07/01/2014

April, I just wanted to thank you for the quick response in getting our office a new vending machine. Everyone is really pleased and Mike is great to work with.
Judy,
Atlanta, GA

07/30/2012

Melissa Powers was a delight to work with. This was my first purchase of vending equipment and went smoothly and painlessly. Kudos to Melissa for guiding a beginner thru the process with no snags.

Thanks Melissa ! Dave Deaton
VA

09/01/2016

I enjoyed my experience with Used vending and would do it again. I was a little nervous at first because I didn't know anything about UsedVending. I literally just found it online. But Bradley was great to work with, walked me through the process and was willing to contact me via text. Best part is they brought me a qualified buyer. I didn't have to worry about all the calls and emails from random people.
Angela Sims,
Kansas City, KS

12/16/2015

Wendy, Thank you so much for your help in selling my food truck. It was an exceptional transaction, communication was spot on, your input was well received and at the end of the day I am super satisfied with how everything was handled. Thank you again and I will definitely refer you and www.usedvending.com to all of my industry friends and hope to do business again. Thank You!
Bogdan Enache,
Miramar, FL

10/11/2010

The first time Melissa Powers called me regarding a buyer for my vending machines, I knew that I had made the right choice in using your company. Melissa is friendly, professional, polite and knowledgeable. Melissa made the sale a pleasure - she is an asset to your company! Thank you!

Denise A.
Owner

01/27/2009

April, it seems that it is hard to find someone who is honest and trustworthy in the world today and it makes people leery of buying things online, especially when you have to give personal financial information. Our experience with Usedvending.com was awesome. The person that we bought our machine from was very helpful even after the purchase. I was so pleased to see that the machine I purchased was like new and operates the same. Thank you for being a company of integrity, offering money back guarantees if the machine is not as specified. This was the best experience I have had online.
Sylvia

12/20/2010

This was a very satisfying experience for me. I had been in the market to purchase a concession trailer for six months. I had finally decided to bite the bullet and purchase a new one which was going to be over my budget. Before I committed to the new trailer I call Melissa, she remembered me from a few months before and gave me a recommendation to one of the trailers on her site. Within two days I was able to make an offer and buy my trailer. Thanks to Melissa and UsedVending.com. I will definitely use this site again for my buying and selling needs.

Reed
Loxley, AL

12/12/2012

Gini Sweet is the best! She has always been there for me to help me seal the deal. Im glad that she is working there, to help people like me who are expanding their business. She gets an a++++++++++++ ! thank you Gini - I look forward in continuing to grow my business with you. I'm so grateful to have you.

K.B.
Bronx, NY

09/21/2016

I have had nothing but great experiences with the staff at UsedVending. I purchased my trailer from them originally and was very satisfied with that transaction. It went very well. When my health prevented me from working my trailer I contacted used vending to help me sell it. Wendy Byrd could not do enough to help me with the sale. Always professional and kept me informed about the interest in my trailer. Sale is now final and the new owner of my trailer is up and running. Thank you Used Vending and Wendy. You all are the best!!!

Ron B.
North Carolina

10/01/2012

It was a pleasure working with Gini to find a vendor for our location. She made it a point to continuously follow up and ensure we received the best possible service. Gini's pleasant manner and professionalism is very much appreciated.

P.B.
Terrell, TX

12/03/2013

This was our first experience with Usedvending. Melissa kept us informed every step of the way with potential buyers and the sale went wonderfully. We couldn't be happier with how smooth the process went!!
T. & B.
Lyman, ME

10/14/2009

Our journey to find the exact machine for our needs turned out to be an easy one....April our customer service rep was not only helpful and informative but turned out to be that real down to earth friendly person that we all look for but never seem to find. On normal terms we are usually forced to speak to automated operators or tranfered to person to person. April became our personal assistant until we found exactly what suited our needs. Thank you for a pleasant expierience.
Best Regards Sheryl Elliott Easy Management Co.
Walpole, MA

10/10/2012

This is our second transaction with usedvending.com and as before, everything went smoothly and our whole experience makes us want to come back again.

D. LONG - WEST VIRGINIA

10/11/2016

At first I was skeptical about Used Vending because most things seem to good to be true. I thought the process would be a drawn out hassle with tons of paperwork. Boy was I wrong! I finally found a food trailer that was perfect for what I was looking for. I called Melissa and left a message and she contacted me first thing the next morning. Great personality and very professional in explaining the process. The deposit and online paperwork could not have been easier and more efficient. Two days after i put in my request for the trailer I was driving it home. It was such a smooth transaction. Melissa and Used Vending are a dream for anyone looking to buy a food trailer or truck. I highly recommend them!!!
Thomas Barletta
Canton, CT

06/13/2012

I've sucessfully purchased candy machine lots twice from Usedvending.com and both times have been very pleased with the results. Calice is GREAT to deal with. My last deal only worked because of her persistence and understanding. I highly recommend both the site and Calice!

Eric
Manassas, VA

09/12/2011

I can say enough about the super quick response time and professionalism by Stacy Sweet. He sent me a lead. I followed up and within two days I had a new customer. In this industry, new qualified leads are hard to come by but Stacy and his team makes it so smooth for all parties. I highly recommend all vendors to contact Stacy and he will help you grow your business!!

Jon,
Boston, MA

12/10/2011

I want to thank Melissa for all of her help. I checked out your website for a new combination vending machine to add to our business. We had an opportunity to add a new site and they wanted 2 machines. We found an offer for 3 machines in our area and so we contacted your company to start the process. I e-mailed with Melissa regarding our small business and the plans that we had. The next day I received a call at my home for an even better deal. For about the same amount of money that we were going to pay for the 3 machines, she told us of an offer for 6 brand new and 1 slightly used machine. The only catch was that it was a fast deal as the seller was moving out of the area and wanted to move the machines. By that weekend we had picked up our 7 new machines and placed 2 of them. We have already made enough money back from those 2 mahines to pay for the 7 that we bought. We are in the process of placing the other 5. Thank you again Melissa for looking out for our best interest. I have already recommeded your site to a friend who is just getting started in the vending machine business.

01/08/2014

My experience in ordering stamp folders via the website went very quickly and smoothly. We received the product quickly also. Will definitely order from MEGA vending again.
P.K.
Knoxville, TN

03/07/2011

Vanessa was great to work with. We are a small company and she worked to find a vender right for us. Thanks for full filling our vender needs. Mike Omaha,Ne.

10/07/2010

I received my best location from you guys. Connie was very personable and easy to talk to. I look forward to working with her in the future.

Thanks

03/19/2014

Melissa was wonderful to work with. She found us exactly what we were looking for at a great price! We couldn't be happier with our experience.
D.S.
Ortonville, MI

04/25/2011

OMG! Melissa was professional, personable, knowledgeable and made my transaction go off as smoothly as possible, she is truly an ace. Thanks again, you get an A

Cameron, IL

07/02/2015

Hi Crissy! This is Kim & Jay - the Pico De Guyo people! We wanted to let you know how pleased we were with the service we received from you and USEDvending.com. From the first phone call we made, it was EASY for us to get our truck listed, updates made, and questions answered. You provided our first qualified buyer within 10 days of listing, and 3 weeks later our truck was sold! We love how you have designed your service so that sellers don't have to come up with any money to list their truck - and your system really works! Thank you for the great service you are providing to those of us in this industry! We would definitely recommend you to anyone looking to sell their truck! Thanks again!

Kim Walgren,
Buffalo, WY

06/06/2009

To whom it may concern:
I just wanted to write this letter to inform you of the wonderful service I received from Ms. April Hurd in September 2008. Her informative emails, willingness to assist, and efficiency in answering my questions made my vending machine purchase a breeze. She was there with me every step of the way, whenever I needed her, all the way up until the machine was delivered. If there is ever an employee recognition ceremony or employee of the month spot light program hosted by your company, April will definitely be a great candidate!
Again, I thank you for the wonderful service that I have received and because of Ms. Hurd's excellent customer service, Mega Vending will always be my first choice when purchasing in the future.
With many thanks,
Gloria D. Smith
Owner, SNACKTIVITY, LLC

03/17/2012

Great machines very fast and smooth transaction. Stacy Sweet was very helpful in making sure that all parties were in contact in a fast manner. This was one of the easiest and fastest transaction that I have made buying vending machines. Thanks again for the great efforts. uesedvending.com and Stacy Sweet are #1 in my book.

Charles, MS

11/04/2015

Hi Wendy, Selling my food truck was an arduous task for the past several months. I had scammers and totally unqualified people wasting my time. However, when I decided to list my truck with Used Vending, the leads were much more viable. And, it finally sold last week with your wonderful help and assistance! Although I would have sold the truck to anyone, I'm very pleased with the buyers. They really love the truck and are planning to keep it as is. You made the entire transaction easy, quick and smooth. I really appreciate your availability and patience answering all my questions. The entire transaction was virtually worry free! I would recommend Used Vending to anyone with a food truck to sell!
Hilary Boslet,
Boulder, CO

11/18/2010

I sold my machines through used vending.com. My experience with them was excellent. I am glad I could free my garage space. Thank you Melissa.

12/25/2010

Vanessa Long helped our company with a new location from beginning to end. She was very helpful and gave us all the details...and very honest i might add...even when we had a new company move on my location she was on my side and reassured my location,,,thank so much i will look forward in doing business your company soon!!!

TN

03/09/2015

My experience with Used Vending was great. The service I received was wonderful. I found the unit I was interested in and Used Vending secured the sale for me.
T. Lewis,
New Orleans, LA

10/21/2009

Great customer service from April! She was easy to work with and quick to reply on all my questions.

I had a positive experience working with her all the way to closing the deal.

Thanks again April!

02/27/2012

My experience was one to remember! Tara Nelson-Pettigrew was amazing and never stop placing all my needs and concerns first. I look forward to business with her and the entire Company in the very near future! Thank You.
See Hundreds more or Write your own...