MAINE
Maine Trailers & RVs for Sale! Buy or sell used trailers in Maine – we have used RVs, used horse trailers, used camper travel trailers, used heavy equipment trailers, used dump trailers, used livestock trailers, etc… AllUsedTrailers.com brings Maine safe, easy transactions of buying used near you!
DISPLAY OPTIONS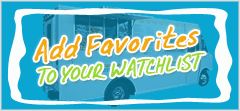 Login to Inquire Online
Call: 601-749-5660
Customer Experiences
02/07/2012

To anyone looking to buy a concession trailer you should consider using usedvending.com. The staff is excellent, especially Melissa Powers. Every question and concern was answered in a sincere and timely manner. If Im involved with another trailer I will not hesitate to call Melissa.

Sincerely,
Jerry and Dee
Syracuse, NY

10/20/2011

Thank you Stacy for the excellent location and working to a very smooth set up. The location is very happy and I have a new location. I have had multiple dealings with usedvending.com and they have all ran very smoothly and profitably, mostly due to the excellent staff there. I am really looking forward to our next deal. Thanks again for everything.

PRESTON NEBEL PAVCO, LLC BURKE, VA.

07/10/2014

The sales crew at USEDvending.com have helped me sell dozens of trailers. They are top shelf, best group of sales people I have ever worked with. They cover all details and make sure everything is in place for all involved. I would trust them fully and completely to assist with any sale. Great group!
Thanks for all your help,
Stuart from Texas

01/04/2013

Melissa, Thank you so much for making this such an easy process. Your phone calls, explanations, and ease with the paperwork ... your knowledge of the entire process made the sale. You make the buyer comfortable and the seller very happy.

Sincerely, AB
Bushkill, PA

10/07/2009

Dear Sir:

During the last summer, I posted several vending machines for sale on your website. My questions were all answered completely, professionally and in a timely manner.

This past month, some interest started concerning these machines. My customer service representative, Melissa, has been wonderful. Very personable and professional. She keeps in constant touch with me concerning any developments.

At this point, we normally 'talk' or email several times a day as we are waiting on final closure of the sale.

Without her help, I would have been at a loss how to proceed and finalize this sale.

Melissa has been a invaluable part of this process and I thank her GREATLY for her time and expertise.
Olivia,
New Jersey

05/31/2011

Stacy, what can I say.You were very helpful and patient with me on my first vending route purchase. I was amazed at how smooth my transaction went. Thanks for the excellent customer service, I'm glad I chose USEDVending.

---Darlene, MA

06/12/2014

I bought my food trailer a couple of months ago with Melissa from Usedvending.com. It was an easy process and really enjoyed all the help she gave me when trying to find just the right rig. We are so happy with our trailer and are finally all ready to open for business. Thanks Melissa for all your help along the way and we can't say enough for helping us achieve our dreams!!! Gourmet Sandwiches anyone??
Sean Collins,
Deli'cious Mischief, Washington

09/12/2011

I can say enough about the super quick response time and professionalism by Stacy Sweet. He sent me a lead. I followed up and within two days I had a new customer. In this industry, new qualified leads are hard to come by but Stacy and his team makes it so smooth for all parties. I highly recommend all vendors to contact Stacy and he will help you grow your business!!

Jon,
Boston, MA

06/04/2012

Thank you 4Mega-Vending for making what I thought would be a long difficult process, so EASY! After I explained to Gini S. what my company was looking for-she did all the work. She made the calls and contacted several vendors that would fit my needs. They called me - all I did was decide between them. 4Mega-Vending is definatly the way to go to supply any of your vending needs. Thank you Gini-You're the best.

Cathy L.,
Seminole, FL

02/25/2011

Thanks to Vanessa. Very friendly service. A pleasure to work with and look forward to more opportunities.

Chris, IL

11/11/2013

You have been excellent handling my order like true professionals. Your customer service has been wonderful and blows away what I have dealt with on other sites. Your response time has been great too. All my future orders will be with you.

R.M.
St. Anne, IL

01/06/2013

Amanda Haynes was wonderful! She was polite, knowledgeable and helpful. Amanda helped make my first vending machine buying experience a smooth one. I recommend this company for anyone interested in vending.

T.A.
Chicago, IL

09/29/2010

I am very pleased with USEDvending.com and how easy it was to sell my concession trailer thru them. Melissa was a real joy to work with. I would defintely use them again!

Les Savage
Savage and Sons LLc

03/19/2014

Melissa was wonderful to work with. She found us exactly what we were looking for at a great price! We couldn't be happier with our experience.
D.S.
Ortonville, MI

10/18/2010

Melissa, was very helpful in assisting us in the purchase of our "new" used concession trailer through USEDvending. Melissa was very prompt in returning emails and phone calls and negotiating the deal! Way to go Melissa!

Dennis and Linda
DLBM Inc.

05/28/2011

Melissa is a pleasure to work with. Your service has been very, professional and fast. you have been great and encouraging throughout the entire process. Thank you very much for making this easy for me. I would highly recommend your service to anyone!...John

06/11/2014

I was very pleased with my sale through Usedvending.com. All of the sales associates I worked with very knowledgeable and helpful in making my decision. They were very prompt in their communications especially the man who completed the sale for me Stacy Sweet.
Tom, KS

12/20/2013

Melissa was of great help in selling our commercial kitchen. Made things as easy and quick as possible. Thank you again! Highly recommended!
Steven
Carlsbad, CA

07/27/2011

Melissa made it so easy for me to purchase a truck. She would call me me with all details before I would even think of them. I have not had any better customer service anywhere.

Thank you!!
Claudia,



CO

06/01/2011

I want to thank Melissa Powers for her prompt response and hassle free procedures in handling my recent BBQ concession trailer purchase. Negotiating started on May 17th and I brought the unit home on May 29th. The unit was even more stunning than the online pics.
Whether you a buyer or seller on you next deal, I strongly recommend usedvending.com and Melissa Powers.

Don Baucham
DB's Rustic Iron BBQ
Odessa, Tx.
rusticironbbq.com

02/19/2014

I recently purchased a 32-selection vending machine from Megavending.com (my 2nd purchase in as many years). I have been extremely pleased with both my purchases and customer service. April was unbelievably nice and helpful. All of my future purchases will be done using Megavending.com. They truly are top-notch!
B.R.
Houma, LA

06/18/2013

I was very impressed by my dealings with usedvending.com in general, and with Cristina in particular. She was a total pleasure to communicate with, and always had a cheery, positive attitude. Thanks so much for making the selling of my concession trailer such a quick, easy, and enjoyable experience!

T. W.
Bloomington, IN




10/26/2009

I tried selling on Craigslist but didn't receive one call. Melissa at Used Vending had us 2 potential buyers in a short period of time. I highly recommend using this site and will do so in the future if I have other machines to sell. It's a very simple process. Thank you, Used Vending!

Bill & Shelly
Glendale, Arizona

12/07/2010

Hi,

It was great to work with used vending. Melissa has not just been very easy to work with, but she is always available when you need her and work out all the details. We sold total of 4 machines with the help of her, so we recommend everyone who need to sell machines to contact her. Thanks again Mellisa for your professional service.

Muhammad.Silver Spring.MD.

03/07/2011

April Hurd and UsedVending.com have been very helpful to me in selling my vending machines. It is a pleasure working with April. She is very knowledgeable about the products and extremely courteous and professional. Thank you so much April for all your help.

Sanger, CA

09/04/2012

Special Thanks to Melissa for a perfect service. she sold my 1st Food Truck in less than a month and now my second in less than a week !!! What a great experience again! Thanks.

Kevin
Miami, FL

05/29/2014

April was very helpful with us, with our decision to purchase a vending machine, starting with the type of machine and the price of the machine. I really do thank her for her feedback and help with locating a vending machine that fits our need. Thanks April.

C&J Mallet, MS

06/30/2011

I was so pleased with how smooth and fast everything went with me selling my mobile kitchen, Melissa was so helpful, thanx hun!! Now I'm in the process of purchasing a cart, and Stacey is great too... I will refer everyone I know looking for any vending, so far it's better than Ebay! Thanks usedvending!!!(Melissa & Stacey)

Laurel, MS

02/25/2007

Dear UsedVending.com, Thank you so much for selling my machines at the price asked for.
It made it so enjoyable to deal with April & Melissa who were very professional and a delight to deal with.
I wish there were more people out there just like them.
Yours sincerely,

Sweeta A.

09/16/2012

Melissa was a gem to deal with, prompt and professional. I would not hesitate to buy and/or sell on this site!

Bob,
Georgia

I would like to say I had the BEST experience ever! Tara at ext 15 was AWESOME and provided the absolute BEST customer service and I would reccomend her or your service to anyone. If I ever purchase other vending machinces I will definitely use your service again. Thank you once again for the best experience ever!

08/08/2010

I was sooooo impressed with the professionalism and great commitment to the sale of my concession trailer on Usedvending.com. Melissa Powers called me consistantly every week with 3-4 potential buyers, and kept on plugging until she hooked one. She is a bulldog when it comes to selling. Only took 2 weeks, and I was making a deposit in the bank. Thank you Melissa and Usedvending.com

FL

12/29/2009

dear melissa i would like to thank you and used vending company for the best service i have ever had. the sale of my concession truck went real smooth. a job well done.

if you ever need a reference please have them call me

chuck neri
stafford springs ct

06/13/2014

Hi! Sorry Cristina! (this is Traci, Kyle has no time to do anything lol), and we meant to get back with you sooner than this! but we got the food trailer and everything went really smooth. Thank you for all your help and patience with everything! We hope you get a raise (if that's how it works! don't know if your paid by the hour or commission lol but you done A GREAT JOB!) we would recommend Usedvending.com to others. God Bless.
Traci,
West Virginia

06/22/2011

Thanks Stacey,
After posting my cart on ebay and craigslist with no success, i ran across your web listing for selling carts and ultimately found a buyer through you guys over the other two outlets. The offer and counter was no nonsense and the deal was executed professionally.

trey weiland

09/27/2009

What a great and smooth experience. Mega-Vending alerted me to a location needing a vending machine. They provided the location my information. In just a few days I had secured the location.

Mega-Vending sold me a new machine for the location. The price was right. The service provided from the Mega-Vending reps was excellent.

I look forward to more great vending location opportunities provided by your company.

Thanks.
Chris
Bloomington, Illinois

02/27/2012

My experience was one to remember! Tara Nelson-Pettigrew was amazing and never stop placing all my needs and concerns first. I look forward to business with her and the entire Company in the very near future! Thank You.

10/15/2009

Whenever I contacted Melissa, she was always prompt getting back to me and very friendly and helpful. My overall experience with Usedvending.com was positive and I would recommend them to anyone looking for vending equipment.
Donna J. Morgan
Alpena, Michigan

07/25/2010

Vannesa, This is the transfer of goods. Sale is complete and I thank you for such prompt service and attention to detail. It was a very pleasant and refreshing experience. I will recommend you to anyone that I know that needs to sell or purchase you products.

Jeff

08/21/2014

Hey April, The vending machine has been a great addition to our theatre. The actors love it because I am able to control what we put in there. Unlike most vending machines we have no candy bars, instead we have healthier options like trail mix and freeze dried fruit. We can also put in some unusual items that actors seem to need frequently like black socks, deodorant and tea bags. Everyone laughs about it, but they are using it like crazy. We are kind of weird I know, but thanks for helping us out! The machine is great and sales are strong. I anticipate that the machine should be paid off with in a year and a half or so and then it's all profit! Thanks so much,
Kal Poole,
Helena, MT

03/24/2011

April was wonderful to work with, she always followed through with everything she said and made the process of buying and setting up our soda machine very easy. Right down to the delivery guys it was a wonderful experience. I will definitely use them again when I need to purchase my next machine

Dale

11/29/2013

Melissa Powers was awesome! The attention to details made me at ease to know that she knew her stuff. You have a tremendous asset to your company. Don't let her go! Thanks Melissa!
Greg C.
Las Vegas, NV.

12/14/2011

We would like to Thank Melissa and everyone at Used Vending. Melissa was a major player in the sale of our equipment, she took all hassle out of selling it by ourselves. I highly recommend Melissa to anyone in need of selling their equipment. We couldn't have done it without Melissa. Thanks again and Merry Christmas!

Corona, CA

03/21/2014

I wanted to take this time to thank you for all your help. Being new to the vending machine industry I really was not even aware of all the right questions to ask before speaking to you. You really went above and beyond just making a sale. You made it easy for me to feel comfortable working with your company. From taking the time to explain to me what I should look for in a used machine or explaining the advantages of buying a new one. As well as getting the sale completed on your own time over the weekend; It was pretty amazing the level of service I received from you. Not sure when I will purchase my next vending machine but I'm sure that I will purchase it from you.
G.V.
Passaic, NJ

03/06/2014

Firstly, everybody I dealt with at USEDvending (Stacy) was more than helpful. Melissa, you restored my faith in dealing with large purchases. I only wish the remainder of getting my dream business up and running could be so easy. I am not just being nice, Melissa truly went above and beyond the call of duty in every. Thank all ya'all again.
JK
Las Vegas

01/10/2011

April was a great help in obtaining my first vending machine and I will continue to use used vending through her help.
David

10/21/2009

thanks for being so patient

Charles
Upper Marlboro, Maryland

02/14/2011

Melissa was great to work with. The sale was handled very professionally.

Thank you



TX

08/08/2011

We had a great experience with Used Vending. Stacy Sweet was the person we dealt with the most and he was so helpful and professional. He was always available and ready to help in any way.
We placed our trailer for sale and in a very short time we were seeing lots of interest and in no time a sale.
Wish they would sell other things as well....
Thanks Used Vending!

Marcia
Mansfield, Georgia

10/11/2012

Hi Melissa Yes I did have a positive experience Thank you very much. The chap we bought it from was very helpful and went more than the extra mile. Thank you for all your help and efficiency, I am having it wrapped.

J.T.
Salt Lake City, Utah
See Hundreds more or Write your own...