MAINE
Maine Trailers & RVs for Sale! Buy or sell used trailers in Maine – we have used RVs, used horse trailers, used camper travel trailers, used heavy equipment trailers, used dump trailers, used livestock trailers, etc… AllUsedTrailers.com brings Maine safe, easy transactions of buying used near you!
DISPLAY OPTIONS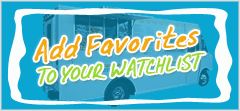 Login to Inquire Online
Call: 601-749-5660
Customer Experiences
08/07/2015

Thank you Melissa. Had a very pleasant and professional experience. She made a quick sale with no problems. Will be back to be a buyer next.
Jeff Kenney
Bethany, OK

10/06/2016

Usedvending.com helped sell our concession trailer in two weeks' time. No stress and a very easy transaction. And the icing on the cake is we sold it to a very nice couple.
Linda Boles,
Talahassee, FL

08/20/2010

This is my second time working with Melissa. She has been a great help to me in both purchases. She is very helpful and knowledgeable about the products they sell. Thanks Melissa

Vanessa, Louisiana

02/13/2012

Melissa Powers was very helpful to me throughout the entire process. Very courteous, professional, and prompt and thorough with her responses. This is a great outfit to do business with. I highly recommend. :)

RH,
South Carolina

02/07/2012

To anyone looking to buy a concession trailer you should consider using usedvending.com. The staff is excellent, especially Melissa Powers. Every question and concern was answered in a sincere and timely manner. If Im involved with another trailer I will not hesitate to call Melissa.

Sincerely,
Jerry and Dee
Syracuse, NY

08/26/2016

At first i was reluctant to giving complete strangers my information but dealing with Jennifer helped a lot. She even worked while sick to get my concession sold and all went smooth and it sold quick- Thank You/

Derrell Croft
Dunnellon FL,

04/11/2011

I had a great experience with this selling site, April Hurd is wonderful and is very helpful.I will defiantly be doing business with them in the future.

Illinois

Dear Jennifer, I want to thank you for the well job done. You were very professional on your work. Made me feel comfortable to do business out of State. Thank you and I hope to list with you again. I already gave your name and contact number to a friend in Arizona to list his vending truck with you. Thanks again and please let me know if I can be of any help.
Warm regards

Siamak R.
Frosty Freeze Mobil
Partymagicwagon.com
Colorado Springs, CO

10/06/2009

I recently placed an order for coffee and when it arrived I realized I had ordered decaf instead of regular. Melanie was very helpful in expediting an exchange for the correct item. I have been purchasing all of my coffee and tea from Coffeeasap for a couple of years and have been extremely pleased with the service - especially the fast shipping!

-anonymous

12/20/2013

Melissa was of great help in selling our commercial kitchen. Made things as easy and quick as possible. Thank you again! Highly recommended!
Steven
Carlsbad, CA

Melissa Powers aggresively sought and executed the sale of one of our Office Deli Vending machines. We applaud her execellent job and that of the whole crew at Usedvending.com. We will be using Melissa & Usedvending.com to sell all of our equipment in the future.

11/10/2011

Just want to thank you Mellissa for all your helpin selling my vending machine, I have 2 more and wouldn't think of using anyone else.

Sincerely,

John. M
Ripon, California

01/06/2015

April, you were very helpful and kept in close contact with us about the machine and the delivery. we received the machine when you said we would and arrived in like new condition. we had been dealing with another company for over three months to no avail but with your help the whole process only took three weeks. We unpacked the soda machine plugged it in for a day and then loaded it up. So far everything has worked perfectly. We will be letting anyone we come in contact with about using Megavending as a supplier of their needs. Thanks,
Butch Haus, Milesburg Lions Club president.
Milesburg, PA

03/04/2010

With all the companies we deal with, we have never had a more pleasant and thorough experience than we had with April Hurd and Used vending. They have come through on two seperate occasions now in finding great customers to purchase our equipment. Very dedicated, professional, quick, and flawless transactions each time!! Thank you, April for all your hard work now and in the future. You are the best!

Matt
Carlisle, PA

04/05/2011

awesome service despite the miles. my wife and I live in NH,our vending trailer for sale was in FL,the buyer from TN and Mellisa taking care of the whole deal fom MS.Things could'nt have gone better if we were all sitting at the same table.Great communication,smooth transaction.Thankyou so much Mellisa!



EB

10/27/2014

I just wanted to share some of my wonderful experience with purchasing a concession trailer with your company through Crissy Cook. She made sure that every thing was done quickly and easily. From the beginning I stated to her that we were needing a trailer within a week and she made that possible. She answered ever one of our questions very to a tee and in a quickly manner. We know in the future we will be using this company again. Fantastic experience and transaction. We couldn't Thank her enough.
-Tiffany Sprayberry, Just A Little Frosting Co-Owner
Lineville, AL

12/06/2009

I am BEYOND satisfied with your services. Melissa not only helped my mother and I with a purchase of a catering trailer earlier this year. But, she assisted us in a sale of one we had to do just this past week. From beginning to the very final piece of paperwork they were just a phone call away. Melissa and Cheryl made our buying and selling experience a very smooth one.Thanks girls.

Gainesville, Georgia

06/15/2015

Hi Melissa,I wanted to thank you. I really never thought we could sale the trailer so fast. It was easy, very easy and faster than what i thought. Our buyer was serious and did not came to try to lower the price or anything. Thank you.

Ivan Enrique Gonzalez Lauzardo,
Miami, FL

10/15/2012

HEY CALICE, THANKS SO MUCH FOR ALL HARD WORK IN CLOSING THIS DEAL FOR ME. NOW LETS SELL THE OTHERS!

JWE
WHITE PLAINS, MD

07/21/2016

Wendy,Thanks again for helping sell my concession trailer. I was very happy with the whole experience.I asked my buyer how he liked it. He said it was very easy and that you walked him through everything he needed to do. I will refer you and your company to anyone I come across needing your service. Best Regards,

Ray Rabenda,
Beacon, NY

09/04/2012

Special Thanks to Melissa for a perfect service. she sold my 1st Food Truck in less than a month and now my second in less than a week !!! What a great experience again! Thanks.

Kevin
Miami, FL

07/14/2016

Hello Wendy- Thank you so very much for your help finding a buyer for my food truck! You reassured me when my nerves got the best of me and I thank you for that! I would recommend your company to anyone looking to reach the larger market of perspective buyers!

Thank you again

Lynn Pfeil,
Big Bend, WI


I want to say a big "thank you" to Julie Hunger. I have just completed a purchase of four vending machines, and the transaction worked perfectly, thanks to her tireless efforts. There was a bit of negotiation involved, with quite a few telephone calls necessary to keep everything on track. But through it all, Julie kept the deal together, handled all of the paperwork with great expertise, and stayed in communication at all times. I am a satisfied customer, and will be happy to deal with usedvending.com again.
Sincerely Bill H.

01/13/2016

It was a pleasure dealing with usedvending.com! I listed my trailer a few months ago and it was not long at all before we had an interested client and sale. My service rep went above and beyond customer service. She kept in constant contact with me during the sale, even after normal business hours to accommodate my schedule. My experience with this company is very highly marked! I would use them again, and again! Thanks guys!
Chuck Phillips- Olive Tree Kitchens and Catering LLC
Farmington, MO

05/16/2016

It was very easy to list my vending machines on the website. Customer Service was great to deal with when they had an offer. I would definitely use this service again.
J. Shamberg
Healthy Vending of the Triad
High Point, NC

09/03/2014

I bought my concession trailer from Usedvending.com. I wanted something in good condition and just happened across an ad for new snowball trailers. I checked around and found that their prices beat other ads. I contacted Usedvending and talked with Melissa. She handled everything for me. I was skeptical at first about sending money out of state but Melissa made me comfortable. It was a pleasure dealing with her and she built a relationship and trust with me. Thank you for all you did! I received my trailer from Texas and it was in perfect condition when it arrived. I couldn't have been more satisfied. Thanks Usedvending and Melissa!
Shawn Crutchfield,
North Carolina

12/05/2013

Thank You April, for the great customer service and information.
C.R.
Greenburg, PA

08/05/2012

MELISSA sold my coffee truck without any problem, the transaction was easy, I'm so happy and I know the buyer is happier, thank you UsedVending.com for having great people working for U!!! Thanks Melissa.

C.V.
Margate, Florida

04/18/2016

ust wanted to let you know that my experience with UsedVending.com.com was a great experience. Julia Hodges was great in helping both the seller and buyer with all the questions and answers. The sale went very well and as the seller, I was very pleased. From the buyers experience, she stated to us that the trailer was in very good shape and better than she expected. Julia was great in assisting with everything. The trailer sold faster than I expected and might have taking me several more months without Usedvending.com. Thank you very much for your help and I would recommend anyone to use your company to sale their trailers with you!
Tony Douglas,
Humboldt, TN

02/03/2014

April,
Thanks again for your help with selecting and processing the order from start to finish. I am very happy with the drink machine 600E, it will serve the needs of my 45 employees well. You were most helpful in choosing the right machine for my needs and budget, further with follow up questions and getting me the labels we needed. I have already recommended your company to another TCA Office in Boise ID, you may get a call from them in the future.
Ron. G
Chantilly, VA

05/21/2009

My experience with Used Vending was fantastic. My rep was very efficient in her communications and explained the whole process in detail. Her customer service was amazing, she was very courteous and extremely helpful in facilitating the purchase of my vending machines. Don't waste your time looking around, if you are reading this comment, you have found your one stop shop.

Maria
Toronto, Canada

10/21/2009

I had a great experience doing business with this company. Specially when I had no experiance about vending business. I have recieved a reliable info about which machine I needed to buy in a given location and what it takes to grow my vending buinesses not to mention a very attractive business card brought me a handfull of locations. They are very truthfull, realiable and dependable.

Alexandria, Virginia

05/23/2014

Hey Tina Just a note to say thanks and job well done! ! I'm really happy with how things worked with USEDVENDING. If I have something to sell in the future you will hear from me. Thanks again.
Tim, MN

05/25/2012

I have been working with 4Mega for a few years now and would like to say that working with Gini is a real pleasure! She is very professional, knows her trade and easy to work with.I would highly recommend 4Mega to any other vendor in the field!

Patrick Scott Rowlett, Texas

08/12/2015

Thank you so much to UsedVending for selling my food truck. I had been trying for months and didn't want to deal with xxxxxxlist or the idea of being scammed. With UsedVending I never had to worry! They kept in contact with me the whole time, in a proper and non bothersome way. Updated my info and use a screening process to protect both the buyer and seller. This was so convenient for me as a seller, April handled ALL of the information and talking to my buyer until it was time for them to come pick up the truck! Thank you April and UsedVending!
LV,
Winton, California

09/10/2014

These guys get the job done! The last business i did with them was great fast and easy. Im so happy with the service that I added 2 more listings. They are responsible, reliable and know what they are doing. They look at your sale like their own and they care for the seller as much as the buyer! You have a business to sell this is the place!

Jose Paniagua,
Harrisonburg, VA

05/14/2013

Working with the team at UsedVending.com was great. We quickly narrowed down options for what we needed and were able to take care of the paperwork quickly. Cristina was very responsive and made this a quick, painless transaction. Highly recommend.

D. Miller
Seatte, WA

02/26/2011

Melissa Powers at USEDvending was great to work with. She was patient with the paperwork, prompt with e-mails, knowledgeable with logistics, pleasant over the phone and professional in the process. I'd recommend USEDvending to anyone in the business thanks to Melissa.

St.Louis, MO.

12/29/2009

dear melissa i would like to thank you and used vending company for the best service i have ever had. the sale of my concession truck went real smooth. a job well done.

if you ever need a reference please have them call me

chuck neri
stafford springs ct

12/01/2014

My experience with Melissa Powers was wonderful. Call backs and questions were answered fast. Great Service!!!!!
Donna Melazzi,
Ocala, FL

02/13/2016

Hi Wendy, Thank you so much for your help. I am very happy that I put my truck for sale up in this website and hope that we can do business again soon. UsedVending.com is a great website and I will be recommending it to friends. Thank you again.-Kostandin

-Kostandin T.,
Philadelphia, PA

09/15/2009

Please tell Melissa THANK YOU for her great assistance in helping me to sell all five of my machines. I was shocked at the little time it took for me to get buyers. I had posted them on another website some time ago and nothing happened. I was really impressed when Melissa called to inform me that three of the five had been purchased, a day or two later she called back to say she had a second buyer for the other two machines. I can't say thank you enough and I will definitely tell my friends and anyone else that I come in contact with about my great experience and professional customer service Melissa gave me in assisting my sell. All I had to do was sign my name on the consignment form, she took care of the rest.

DeBorah
Charlotte, NC

01/15/2016

Thank you to UsedVending.com and especially our Broker Wendy Byrd for quickly selling my food truck. The process was extremely easy and Wendy was very helpful in helping me put some finishing touches on my ad to attract buyers quickly. What a great experience! Communication and responses were timely! I am using them again to sell additional items!
Phil West Owner - Hungry, INC
www.HungryTruckINC.com
Phil@HungryTruckINC.com

05/23/2016

Morning Melissa. I just wanted to take a moment to express my satisfaction in doing business with Used Vending... the experience was a very pleasant and the process was simple and smooth. Thanks for making it so easy to sell my unit.

Jerome D. Buggs

J&L ENTERPRISE LLC(Your Total Solution Company)


Florissant, MO

10/04/2012

4VendingTips.com was a very easy website to use. I filled out the information. Gini confirmed she received the email, and I had someone calling to make an appointment in 24 hours. I called other vendors and the vendor referred by 4VendingTips.com was the best fit for our company. He is local and thats what I was looking for. Thank you Gini.

Cathy
Charleston, SC

03/12/2015

To whom it may concern - Hands Across The Water Inc would like to thank Ms April Hurd, of Mega-vending for her assistance with obtaining a combo machine for our office. We had a number of issues that Ms hurd was able to guide us through such as finding an realistic machine for an office of 30, locating a delivery service that would bring the machine all the into our area, although there was three sets doors to pass through and none being double doors. Ms Hurd was always polite, helpful and professional. When we decide to add vending in our other offices Ms Hurd will be the one we contact. Thank you.
Respectfully,
James C. Nelson - Board of Directors, Hands Across The Water Inc.
Ann Arbor, MI

03/25/2015

April was great and real helpful, thanks alot April was great.
David Webb
Williamstown, NJ

03/06/2012

I worked with Melissa Powers on the Used Vending Machine purchase. I purchased two used Deli Combo Vending Machines as a result of that. The process was very simple and easy. Melissa made it easier with every communication that I had with with her. Overall, the service was very good.

T. S.
Elicott City, MD

02/19/2013

Stacey Sweet was so helpful. We are a real estate office and this was our first experience in obtaining a vending machine. He was aware of our needs and made sure we received what we needed. Our office is planning a move to a larger location in the spring and we will make sure we contact him for all our needs.

Vicki Segers, Broker
IL
See Hundreds more or Write your own...