MAINE
Maine Trailers & RVs for Sale! Buy or sell used trailers in Maine – we have used RVs, used horse trailers, used camper travel trailers, used heavy equipment trailers, used dump trailers, used livestock trailers, etc… AllUsedTrailers.com brings Maine safe, easy transactions of buying used near you!
DISPLAY OPTIONS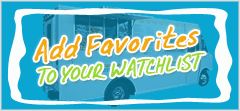 Login to Inquire Online
Call: 601-749-5660
Customer Experiences
10/22/2009

I worked with Melanie Lee to get a vending machine for the development I manage. The first contact she sent me was the company I went with. I am very happy with my decision.

Thanks Melanie.
Urbana, Illinois

07/01/2014

April, I just wanted to thank you for the quick response in getting our office a new vending machine. Everyone is really pleased and Mike is great to work with.
Judy,
Atlanta, GA

01/22/2014

To Stacy of Usedvending.com:
I just want to thank you for handling the sale of my concession trolley. The end result was a happy seller and a happy buyer. It doesn't get much better than that.
The whole transaction was handled very professionally and you made this transaction experience a true pleasure.

Rich Conger, FL

01/22/2014

Calice,
Thank you so much for the kind and generous help with my purchase. You went well beyond my expectations with the numerous emails, text and phone conversations to help with my last minute deal, in the last few hours of 2013. The transaction was flawless. I will definately be contacting you again in the future for more purchases
Sincerely,
Hudson Gray
Clarksville, TN

10/05/2009

Used Vending is a great venue to sell your machines quickly.

I have found the team at Used Vending to be knowledgeable, timely, professional and very helpful. They took the time to understand my specific situtation and to deliver results that exceeded my expectations.

I highly recommend Used Vending to sell and buy quality vending machines.

Pansy
Huntington Beach, CA

07/10/2015

First I would like to thank Melissa Powers. Melissa made it comfortable and walked me thru the process, I admit I was excited and nervous at the same time. As the process went and I was closer to getting my truck and I talked to the seller, I felt myself getting closer to my dreams. Finally the day I was going to get my truck Melissa checked and made sure I was safe and confident about my decision. I met with the seller and his family which were great, he showed me the truck, I was amazed everything is what i prayed it would be. We went and handled our business and now I own my food truck. #closertomydreams
Tanner Scott,
Baltimore, MD

03/19/2014

April Hurd was wonderful in her customer service skills. She was very polite.

A. Wall
Morgan's Point, TX

09/20/2011

It was a pleasure working with April in purchasing my first vending machine. Her pleasant personality and rapid response made it a great shopping experience; will definitely recommend her services.

Thanks again April look forward to working with you in the future!

Shakia,
Georgia

03/09/2011

I will continue business..
April was awesome! She so friendly taking care of a need I had. In today's world it is nice to see there are still good people out there who care. She made my day. I will continue doing business with this company because of her. Thank you April

Robert, New Jersey

07/29/2009

I have been very pleased with the support I've received from Usedvending.com. Melissa has been great to work with and is an advocate for both the buyer and seller. She coordinates with both parties to insure the transaction goes smoothly and that everyones needs are met. I have been very surprised at how easy it is buying used vending equipment online. Thank you Melissa and Usedvending.com.

Karen,
Glen Allen, VA

01/28/2014

I'm not sure why you would want to sell your stuff on any other site because UsedVending.com sold my Food Truck in less than a month. The process was professional, friendly and quick. They help you throughout and build a relationship with you. I will definitely use them again, everything was just that easy. My point of contact was Stacy. He was great, friendly and just amazing.

Thanks Stacy Sweet, What a sweet experience!
Deonne, MD

12/17/2014

Hi Traci, I just want to thank you for all your help,you were outstanding in the way you helped me to to buy my concession truck. I will let anyone know who is looking for a food truck, to use your company. thank you again.
Al Newton
Forestdale, MA

08/12/2015

I would like to thank you for your special attention towards my needs to get my vending business start. Your quick responses to help out has been comforting while I am trying to start a new venture. Thanks so much.
Joey Hart,
Kew Gardens, New York



04/29/2012

Pleasantly suprised on a quick sale. The whole process was easy and handled very professionally.

Tom Timms, MS

01/20/2015

The employees at this company was very helpful. I purchased the concession trailer and I am well pleased. Thank you again for all your help.
Janita West,
Lucedale, MS

11/06/2010

Melissa was extremely helpful and professional with us as a first time buyer. She made everything go smoothly and I was not only extremely impressed by her efforts through the purchasing process, but with the follow up as well. My company will definately be using Melissa and her company again. Thank you again.

Rob G
Pennsylvania

05/21/2000

I contacted Eric Normand through his webpage several months ago in regards to some vending machines that I had for sell. His service provided another way to sell my vending machines other than posting classified ads. His service directly reached potential buyers and saved me money. I got a fair price for my vending machines and was able to sell them in a reasonable time. He kept in contact with me the whole time we worked together and I felt reassured that his efforts were true to helping me sell my machines.
Thanks,
Jason Aycock

07/25/2010

Used Vending was great in helping me despose of all of my vending machines. The add was great, they helped me negoiate price and did everything they could to bring buyer and seller together. These people are the best.

Dave Clement,
Madison, Alabama

02/25/2011

I am so pleased to have done business with UsedVending.com. I worked with April who was very knowledgeable about the products. It was a pleasure working with her. She was very helpful in finding me machines that fit my needs. I look forward to working with her again on my next purchase. I highly recommend this company. I give them an A+ outstanding job.

Jonathan Washington D.C

08/01/2011

It was a pleasure doing business with Melissa. She was always up beat, friendly, informative and willing to help. The ease of the paperwork which can slow things down was all in order and made the transaction go smoothly. Thanks Melissa

10/10/2014

Hi Traci, I wanted to thank you and Used Vending.com for a great experience. I was impressed with how quick my concession trailer sold. You were very helpful answering my questions and explaining all the details. The high level of communication keeping me up to date every step of the way was important to me. The entire process was very professional and I am extremely satisfied with the outcome. I will absolutely consider Used Vending.com again in the future and I will also be sure to tell my family, friends and business contacts about your service.
Sincerely,
John Raimondo
Laurel Maryland

07/02/2015

Hi Crissy! This is Kim & Jay - the Pico De Guyo people! We wanted to let you know how pleased we were with the service we received from you and USEDvending.com. From the first phone call we made, it was EASY for us to get our truck listed, updates made, and questions answered. You provided our first qualified buyer within 10 days of listing, and 3 weeks later our truck was sold! We love how you have designed your service so that sellers don't have to come up with any money to list their truck - and your system really works! Thank you for the great service you are providing to those of us in this industry! We would definitely recommend you to anyone looking to sell their truck! Thanks again!

Kim Walgren,
Buffalo, WY

11/13/2008

Melissa,
Recieved the vending machine. It looks great! Can't wait to use it. Thank you for your help! You made this easy.
Kim

Utah

02/27/2014

Good Morning Stacy, I would like to tell how pleased I am with the way everything went with the purchase I made through Usedvending.com . Connie was awesome and even threw in a few items I could use in starting up my new food truck business. I would also like to thank you Stacy, you were very cordial and professional through the whole transaction.I would recommend your company without hesitation...
Rick,
Skandia, MI

12/05/2013

April
Thank you for the wonderful customer service during my purchase of my son's vending machine. The assistance with the delivery was great.

Paul
Flint, Michigan

05/25/2012

I have been working with 4Mega for a few years now and would like to say that working with Gini is a real pleasure! She is very professional, knows her trade and easy to work with.I would highly recommend 4Mega to any other vendor in the field!

Patrick Scott Rowlett, Texas

03/30/2011

April Hurd was very prompt, helpful, and really cares about you as a customer. Excellent follow up.

WI

01/20/2015

We are a small company and found it hard to find vending options for our office. However, MEGA Vending made everything simple for us. From inquiry through installation, MEGA Vending assisted us every step of the way. Thanks!
Liz Jacobs, Director of Marketing
MPC Group, LLC
Chicago, IL


03/05/2012

Purchased some machines, working with Calice made the purchase easy and enjoyable. I will be buying again. Thanks Calice for a job well done!

Mike,
Venice, FL

10/14/2009

The rep at usedvending.com was very professional and thorough. It only took 2 weeks from the first contact untill the sale went through! Thank you usedvending.com!

Humble, Texas

hello april
thanks for the e-mail, i received the 4 route pros today!! man that was fast!! thanks again for the great service and the followups, you folks are professionals and i appreciate it!! i plan of building this business as large as possible and you are the ones i am exclusively dealing with!! great people, great machine in the route pro, and great prices!! again, thank you april. darrell

Louisiville, KY

02/03/2014

Just letting u know I, Hyatt bought the trailer ...I love it and thank you so much for the help I could not have asked for better then you were.
Terry C.
Lake Charls, LA

02/23/2011

With Melissa's professional guidance my selling experience went very smoothly. It was a delight to work with Melissa. Thank you.



Pittsboro, NC

12/25/2010

Vanessa Long helped our company with a new location from beginning to end. She was very helpful and gave us all the details...and very honest i might add...even when we had a new company move on my location she was on my side and reassured my location,,,thank so much i will look forward in doing business your company soon!!!

TN

10/13/2009

Working with April to locate and secure new vending machines for our company was an absolute pleasure.

She exceeded all of my expectations and was able to find me new machines at a fantastic price! The new machines that she found for me were actually less than other companies wanted for used machines!

I would and will recommend usedvending.com and April Hurd to anyone looking for new or used vending equipment!

Lake Geneva, Wisconsin

10/01/2012

It was a pleasure working with Gini to find a vendor for our location. She made it a point to continuously follow up and ensure we received the best possible service. Gini's pleasant manner and professionalism is very much appreciated.

P.B.
Terrell, TX

10/22/2009

4-Mega Vending is great! I had the pleasure of working with Melanie Lee. She helped me find a wonderful Vendor who was matched perfectly with the needs of my company. I will definitely use 4-Mega Vending in the future and will definitely recommend it to my friends.

Allentown, Pennsylvania

11/26/2014

Melissa Powers did an exceptional job helping us sell our concession trailer! She was so nice and on the ball about every single thing! She explained the whole selling process very well so we totally understood how everything was going to go. A wonderfully smooth transaction! We plan on using your site again to sell another trailer in the future, and would love to work with Melissa again!
Julie and Kirby Farrar,
Ocala, FL

09/11/2012

Melissa was very helpful in finding additional vending machines for our little business. Her part in making it all work for our two seperate purchases could not have been any better or more pleasant. Melissa handled evertything professionally and with good humor. Well done. We will use your service again when we have a need. Right now I am way too busy with the wine grape harvest here in the Napa Valley, looks like a great year by the way.

Eric
Napa,CA

11/02/2009

April at 4Mega-Vending provided me with excellent service. She was fast, efficient, and pleasant to deal with. The next time I'm looking for a vending machine 4MEGA-Vending will be who I use period!

David Lorent
Barnum Wash and Dry

09/24/2009

I have been working with April at USED vending for 2 years now, and I have ALWAYS received fast and friendly service. I would recommend USEDvending to anyone that needs new or used vending parts!
Jeff Eversman

Fairmont, Minnesota

09/22/2009

April was very helpful and especially nice and professional. She was able to answer all my questions quickly and accurately. She was a pleasure to work with and would not hestitate to call her again if I needed further assistance. Thanks April for a job extremely well done.

M. Pate
Normal, Illinois

09/06/2011

I think Melissa was the first to help. I think she did a great job and was very professional in dealing with the public. Sometime that can be hectic.

April Hurd was very helpful when I contacted her for some information. She didnt hestitate to help. Keep up the GOOD WORK. I would recommend you to other people.

Gwyn,
Alabama

07/20/2014

Thank You. Everything was very fast and easy, Melissa Help me a lot in everything!!! She is great!!!!!!!
Carlos Perez,
Miami, FL

01/17/2011

Melissa,
Great job in getting back to us with the machines we needed and explaining how the process works. The transaction went very smooth and the description was what was stated. We are happy with the machines and will be doing more business in the near future. Thank you for your help and we will be talking to you soon. Glenn Elk Grove, Ca.

09/12/2012

Great experience, great coordination in selling my product. Thank for your help Calice!

Eric O.,
Illinois

01/14/2015

So very, very, very, glad I found Usedvending.com. I was in the market for a food truck and there were TONS to pick from, it took me forever to narrow a list to ask about. The staff are so friendly and personable and helped me find the perfect truck for me and I couldn't have gotten a better deal on such a quality vehicle. The sale went smoothly and the seller was very helpful too. We're almost ready to hit the streets with our company. I highly recommend this site!!
Andrea Lewis,
Lucasville, OH



03/30/2011

I was able to sell three vending machines in about three months thanks to this website service and the wonderful help I received from Melissa. She was very helpful, attentive and professional. I recommend this website service as it is the only thing that worked in trying to sell my machines (I also tried Craigs list, the local newspaper and another website.) Thanks!!! Christine

CA

03/04/2012

I was very satisfied with the service, Melissa powers was very helpful, the whole deal was quick and easy and we had our machine in the office in 2 days, thanks!

Terry, B
Baltimore, MD

02/16/2015

Wow!! What a great group at Usedvending. They are the best. The sale of my trailer could not have gone better. If I am buying or selling, I will always go to Usedvending. They are they group to trust.
Stuart B.,
Burnet, TX
See Hundreds more or Write your own...