MAINE
Maine Trailers & RVs for Sale! Buy or sell used trailers in Maine – we have used RVs, used horse trailers, used camper travel trailers, used heavy equipment trailers, used dump trailers, used livestock trailers, etc… AllUsedTrailers.com brings Maine safe, easy transactions of buying used near you!
DISPLAY OPTIONS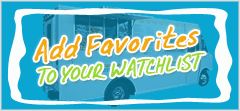 Login to Inquire Online
Call: 601-749-5660
Customer Experiences
04/24/2016

Melissa did an excellent job facilitating the sale of my food truck. Far exceeded my expectation and really went the extra mile!
Emily, MI

I can't even begin to tell you how wonderful, helpful and proficient our sales rep April Hurd was in getting us started in our vending adventure. She was so fast at getting a response to all my needs. We couldn't be happier with our combo machine! We will continue to work with April as our business expands as I couldn't imagine going to anyone else. Big thanks MEGAvending and April!
Jessica Anderson,
Ridge, New York

02/12/2013

After our business failed we were worried that selling our concession trailer would be difficult. Since we are in a small town in Kentucky we felt like it would be hard to find local buyers. Melissa did a great job advising us on pricing, our pictures, and our followers. She helped us find a buyer in a reasonable time and was available to answer our questions along the way. She even helped us through some difficulties as the sale was coming together. We were very happy with Melissa Powers and Usedvending.com.

-Jason
Berea, KY

07/25/2010

Used Vending was great in helping me despose of all of my vending machines. The add was great, they helped me negoiate price and did everything they could to bring buyer and seller together. These people are the best.

Dave Clement,
Madison, Alabama

01/25/2012

Hi Melissa,
We are scheduled to move the machines today. It has been a real pleasure working with you. You are always bright and cheerful on the phone and energetic in pursuing a sale. I will let you know if I have further need of your excellent service.

Robin
San Juan, CA

10/15/2013

I purchased two food concession trailers recently with Melissa acting as my broker. One of the trailers was 700 miles away. I was able to make all arrangements through Melissa, including inspection. She handles all details flawlessly. The trailer was picked up and delivered through a third party transporter. The only hitch in doing business with UsedVending is the hitch used by the transporter. Needless to say, I am a totally satisfied buyer and would gladly use Used Vending the next time I am in the market for a trailer.
Stephen W.
Miami, FL

10/17/2012

04/23/2016

Hi Jennifer Wanted to thank you for your assistance in getting my machines sold. You went the extra mile late on a Friday to make sure all was taken care of and kept in touch to make sure the transaction went smoothly...which it did! I appreciate your help with this transaction! Thanks. Donald Chase,
Westlake, LA

05/17/2016

I am writing this to compliment Used Vending for selling my gumball machines. Someone from Romania purchased them so I was highly skeptical. April's service and quick responses instilled confidence in me to try this internationally . Everything worked out and I was pleasantly surprised.
David baker,
Phoenix, AZ

03/03/2016

I've had my trailer on the market for the last 6 months, I learned of UsedVending.com by searching the internet. I listed my trailer on Used Vending and it was sold within two months. I would highly recommend that anyone needing to sell a concession trailer to list with this company immediately, you will be happy with the results. We worked with Melissa Powers and she assisted us through the process, she was absolutely amazing! Thank you UsedVending! :)
Kaylee Pelton

03/17/2014

Working with USEDvending.com was a great experience to sell my 5 machines. It was taking up so much space at the house and USEDvending.com sold those for a price I was looking for and made my life a bless.
M.S.
Alexandria, VA

11/18/2013

All I can say is that if you are lucky enough to get Melissa Powers as your salesperson, you've struck gold! She is as good as it gets. Attention to detail, incredible follow-up, she is all over it. Talk about taking care of a customer, it doesn't get any better. If you have any needs in used vending, do yourself a favor. Get a hold of Melissa. You won't be sorry. Super Satisfied Customer!
David D.
Cobb, CA

Usevending is one of the few reliable sources that we found to sell our used vending machine April was helpful in every step of the process, she was diligent and communicated frequently. Thank you!
Stacey, CA

02/11/2014

We just sold our concession trailer at Usedvending.com and it would not have been possible without the kind assistance of Melissa Powers! She was patient, informative and overall amazing! Despite our skepticism about selling a large item online, she made the transaction happen so smoothly and answered all our questions,and we had a lot! Thank you Melissa!!!
J.M.
Bakerfield, CA

04/02/2015

Hi Melissa, I want to let you know that I am so happy with the service that you and your company have given me. I really wish that I had found your company a year ago. I want to thank you again for your help, your did a great job. Thanks again.
Linda Overton,
Forth Worth, TX

05/07/2015

Our experience working with Melissa at USED Vending was great. We started working on getting a truck in the fall of 2014. I first spoke with Melissa then on our intentions to start our own business and the timeline for which everything would unfold over the next several months. Melissa & I touched based every so often along the way to discuss progress. When the time finally came for us to make our truck purchase , I felt like Melissa had our best interest in mind when helping to find the perfect truck. As it turned out, the perfect truck for us was half way across the US. Melissa helped the seller & I connect so that we could all work as a team to get the truck safely to it's new home in New Jersey. I could not have asked for a better experience in dealing with USED Vending or the seller. Making such a huge purchase can be a harrowing experience, but Melissa was there to answer questions and lend expertise at each turn. Thanks USED Vending!
Daisy Maurer,
Pedricktown, NJ

09/27/2009

What a great and smooth experience. Mega-Vending alerted me to a location needing a vending machine. They provided the location my information. In just a few days I had secured the location.

Mega-Vending sold me a new machine for the location. The price was right. The service provided from the Mega-Vending reps was excellent.

I look forward to more great vending location opportunities provided by your company.

Thanks.
Chris
Bloomington, Illinois

Thank you for helping me find the Great Deal I received by going to your web site. I was surprised to find that I could get machines in such great shape at such an extremely low price! The final cost came in even lower that we had first discussed due to your hard work on keeping the shipping cost down. The service I received was second to none. My machines are all placed and are operating just like new.
Thank you again and God Bless.
Ricky

03/12/2015

To whom it may concern - Hands Across The Water Inc would like to thank Ms April Hurd, of Mega-vending for her assistance with obtaining a combo machine for our office. We had a number of issues that Ms hurd was able to guide us through such as finding an realistic machine for an office of 30, locating a delivery service that would bring the machine all the into our area, although there was three sets doors to pass through and none being double doors. Ms Hurd was always polite, helpful and professional. When we decide to add vending in our other offices Ms Hurd will be the one we contact. Thank you.
Respectfully,
James C. Nelson - Board of Directors, Hands Across The Water Inc.
Ann Arbor, MI

03/28/2016

Melissa was very helpful and patient with us. She made everything easier and understanding for us. I would recommend Usedvending.Com a safe and trust worthy company to deal with. We loved working with Melissa because there was no pressure in purchasing our food trailer. We are well satisfied with everything Melissa helped us with. Thank you Melissa!!!

Jessica/Gilbert Torres,



06/10/2010

It was an absolute pleasure working with April and Usedvending.com. April was professional, patient with all of my questions, knowledgeable of the product, and quick to respond to each of my inquiries. The transaction was simple and smooth and we love our new snack vending machine! Thank you so much April!

Leslie Atkinson
Fire Safe Protection Services
Houston, Texas

03/10/2012

USEDVENDING.COM & MELISSA, 1ST CLASS OPERATION. I was so lucky to have found Used Vending and Melissa Powers to help me with the sale of my food truck. Melissa was very efficient and a joy to work with. She was always there if the buyer needed information to help with the negotiations. Her personality made our phone calls pleasureable. She would be the 1st person I would call if I needed help with buying or selling. I have and will recommend Melissa and Used Vending to help with their Buy/Sell needs. This was a 1st class experience, THANKS SO MUCH!

Bob
El Dorado, KS

10/22/2009

4-Mega Vending is great! I had the pleasure of working with Melanie Lee. She helped me find a wonderful Vendor who was matched perfectly with the needs of my company. I will definitely use 4-Mega Vending in the future and will definitely recommend it to my friends.

Allentown, Pennsylvania

10/30/2009

April Hurd is the best thing since cotton candy, literally... I started my business a little less than three years ago and her office has already provided me with three top-notch locations that have propelled my business ten folds. April has been helpful throughout each and every process that I had with MegaVending. I purchased equipment and had locations given to me, every transaction was handled professionally, courteously, and expeditiously, you don't want it any other way. Thank you April for your dedication to your professionalism. It's people like you that makes dealing with MegaVending more rewarding.

Las Vegas, Nevada

12/04/2012

Hello Calice, I just got off the phone with Stacy from your company or from Mega Vending and I couldn't be happier. He was exceptionally helpful and displayed such a positive attitude rarely seen nowadays. I would like to thank him for the top notch service that I was the recipient of. Because of his coaching, our vending machine was fixed and our entire building is very happy. Thank you again for the contact. It is wonderful to run into people like him : he is a rare breed and should be recognized and congratulated for his exceptional customer service skills.

Hyacinthe,
CA

Hi Cheryl, thanks for allowing me to post my concession trailer on your web site, I've been trying to sell this trailer for three months, you sold it in a week, thanks for the fast sell and professional manner.

Chef Charles,
Colorado

10/04/2012

4VendingTips.com was a very easy website to use. I filled out the information. Gini confirmed she received the email, and I had someone calling to make an appointment in 24 hours. I called other vendors and the vendor referred by 4VendingTips.com was the best fit for our company. He is local and thats what I was looking for. Thank you Gini.

Cathy
Charleston, SC

11/14/2010

Vanessa was very effective in getting us matched with the best vendors suited for our needs. The whole process took less than two weeks and this morning we received our soda & snack machines! Kudos to Vanessa for being on top of things!!

Marcella C
Office Administrator

02/01/2010

Good Morning Melissa,
I just wanted to thank you and Cheryl for all your help with this transaction. You both are knowledgable, friendly, and timely with answering my questions. I would higly recommend UsedVending to anyone!

Kay,
Wisconsin

11/06/2011

I would like to thank Stacy Sweet for his perseverence in selling a portion of my vending machines. He really got creative in selling them and it's been a pleasant experience. I'm sure in due time he'll sell the rest. Thanks Stacy. Pam Al-Bawab Georgia

08/13/2015

April, Thank you so much for helping us find a food truck! First of all, usedvending.com is the BEST website out there, and that is why I chose to continue looking on your site. It was very easy to use, prices were displayed on each listing, and listings could easily be added to a watch list. Like a lot of other feedback states, you are very easy to work with, friendly, and helpful. Thanks again. We are extremely pleased with our experience with Used Vending!
Naomi Hochstetler, iGrandma's
St. Joe, Indiana

05/14/2014

I've done business in the past with Mega Vending and will continue to. Their step by step buying process works right down to the delivery date. They'll also assist you in which machine would most suit your needs. April was most helpful, honest and always there when I had any questions. I recommend MegaVending and April very highly, Keep up the great buying experience!!!!
W.B.
Your Choice Vending, NJ

04/26/2016

Working with Wendy was wonderful, She was able to get me to get me the truck I wanted for a great price and the transaction went through smoothly.
Danielle Thomas,
El Segundo, CA

04/02/2015

Great Experience.. Fast Deal Very Professional... Machine was exactly like described...friendly staff.
J. Marion, Wellsville, NE

11/03/2010

mellisa was wonderful, listed machines and they were sold very quickly. I was really amazed at the way everything was handled. Great job Mellisa!!!!!!!

Doug Nesselrodt

02/01/2011

April was great with her assistance in the purchase of our vending machines. Her customer service skills were second to none, and the machines were just what we hoped for.

Brett C.
Gateway 405 Vending

10/26/2009

Thanks Melanie for your time and dedication in assisting our company with trying to locate a leasing vending machine company that would meet our needs. Any additional suggestions are welcome.

Again thank you.
Washington, DC

07/27/2015

Good Morning Melissa, Attached please find the signed Ownership Transfer of Goods form. The buyer saw the truck on Saturday, and the truck was paid in full. Thank you for all of your help. Working with your company was a great experience.
Sincerely,
Katherine Rudden
Long Branch, New Jersey

08/11/2014

I was thoroughly impressed with the outcome of using this site to sell my snack machine. Being that I knew only what the average person does regarding vending machines and that is,"What do I want and do I need to get change?" € The Megavending Rep. walked me through what I needed to sell them and that was pretty much it, I just waited for the emails. The second person that was interested bought the machine. The way they have it set up works out well, it weeds out the window shoppers and does not waste either the sellers or buyers time. I will definitely use them again if I ever need to sell or if I am looking for a vending machine.
Brett Braunschweiger,
Houston, TX



05/29/2015

If only everyone in customer service could be half a nice and helpful as Melissa , the world would be a better place . She was very informative and thorough with all my questions & if i ever need to sell something again i will definitely use this web site. It was actually a fun experience. Thank you Melissa.

Gail Hultquist,
Sacramento, CA

10/14/2010

Special recognition MUST go to Melissa on account of her unparalleled professionalism. Her combination of friendliness and efficiency in consummating my purchase exceeded my expectations for customer service. USEDvending has a workforce to be proud of; I couldn't be happier! Thank you so much, Melissa!

Patti
Fresno, CA

Dear Eric, Your Great! I want to purchase 10 NEW Vendstars complete with stands. I'll tell you Eric I will definitely be doing more business with you in the future...you shall see. I have searched the entire net practically looking for not only good prices but someone I felt comfortable working with and BINGO....I found You!
Thanks Eric
Sincerely, Shirley D.

09/04/2012

No Problems, I found Used Vending and the truck that fit exactly what I needed to start my Bad Ass Coffee Mobile. If it wasn't for Melissa Powers working with me and handling all the work this deal would have been a nightmare. She was a wealth of information and worked for my benefit there by saving me a lot of money! I have already told others about her and Used Vending. The only way to go!

John
Las Vegas, Nevada

08/06/2012

I recently got a new vending location from used vending.com and the transaction went smooth. The services provided by Gini, were very helpful, and the set up went smooth as well. This is not the first location I have gotten from working with this service. And every time the whole process was smooth and as easy as can possibly be. Thank you Gini, and i look forward to working with you in the future, to continue building my vending business, one location at a time.

Jason McNamara - JAMCO VENDING
Williamsburg, Indiana

12/09/2010

Thank you for all of your help in obtaining our two machines last month. You made it very easy and the transaction went smoothly. We appreciate your patience in helping us get this done. If we need more machines, you will be the first one we call.........you made things so much easier than we thought possible!!

Darwin,
MO

Gini was great! We are now set up and running our new BBQ sandwich shop! Bubba's Place, thanks to Gini and her dedication on getting the job done as quickly as possible. A BIG thank you Gini. Jeff and Linda.

Texas

04/15/2014

It was a pleasure working with Melissa Powers with Used Vending. All I had to do was contact her and tell her what I was looking for and where I was willing to go to get it and she did all the leg work. She immediately got back to me with information. With her help and knowledge the transaction was a breeze. I highly recommend Used Vending and Melissa, they are professionals at what they do and seem to enjoy doing it.

J & C Vending
Glen Head, NY

05/28/2014

Tina was extremely helpful throughout the entire process and the seller and I were able to come to a reasonable and mutually beneficially agreement. I would definintely recommend using UsedVending to anyone who is considering purchasing used concession equipment. Thank you Used Vending for all of your help and for my new (used) trailer.
S. Morris,
El Paso, TX

11/04/2015

I am delighted so far with my experience with UsedVending.com. They really know their market and the products, and have provided valuable guidance in how to market my vending machines.
Lee A. Bowers,
Villanova, PA

06/30/2011

I was very pleased with the location service and Stacy Sweet!! It really saves time and money to use this service. Great Job!!!
Thanks,

Darrell, SC
See Hundreds more or Write your own...