MAINE
Maine Trailers & RVs for Sale! Buy or sell used trailers in Maine – we have used RVs, used horse trailers, used camper travel trailers, used heavy equipment trailers, used dump trailers, used livestock trailers, etc… AllUsedTrailers.com brings Maine safe, easy transactions of buying used near you!
DISPLAY OPTIONS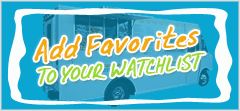 Login to Inquire Online
Call: 601-749-5660
Customer Experiences
04/26/2011

APRIL'
IT HAS BEEN REALLY NICE (AND EASY) TO DEAL WITH YOU.
I COULD NOT FIND THE PART I NEEDED ANYPLACE I LOOKED BUT YOU CAME WITH IT QUICKLY.
EVEN THOUGH I WAS ORDERING A SINGLE SMALL PART YOU MADE ME FEEL LIKE A BIG CUSTOMER(MAYBE SOMEDAY).
THANK YOU


HB
ELMIRA NEW YORK

01/22/2014

To Stacy of Usedvending.com:
I just want to thank you for handling the sale of my concession trolley. The end result was a happy seller and a happy buyer. It doesn't get much better than that.
The whole transaction was handled very professionally and you made this transaction experience a true pleasure.

Rich Conger, FL

04/04/2013

Thanks to Stacy and Gini. They have always given us great service with placing vending machines. We will be in touch with you soon about buying some more vending machines. Keep up the good work.

Gary and Mary in Hueytown, AL

12/29/2011

I'm an independent owner of a vending service company (WMJ LLC). The demand for quality equipment and service is paramount in my business. Stacy Sweet at 4-MEGA Vending provided me with quality service and equipment; a job well done. I have refered Stacy and 4-MEGA Vending to my friends.

Bowie, MD

04/06/2011

Thanks, Melissa, for your patience and persistence when I was hard to get hold of! Appreciate it very much.
Had a very straight forward and smooth transaction! Looking forward to working with you again!

Edmonton, Canada

11/26/2012

Simple and Amazing... the only words that can be used when dealing with Melissa and Gini.. thank you both for an easy and wonderful buying experience...

Ronda
BC, Canada

10/25/2011

I would like to thank Melissa Powers for going over and above board to assist me in my recient purchase. She was super friendly and really did a great job when I ran into a little difficulty. I would recommend Melissa to anyone who asked me about this service.

Vinnie Walsh,
New Jersey

02/24/2011

Vanessa and April have been very helpful in getting us set up with a vendor. Vanessa went over and above helping us out. I would recommend this company to anyone looking for vendors.

Debbie
Administrative Assistant
Champaign, IL

07/22/2012

I sold my food cart through Melissa at Usedvending.com. I really liked Melissa, and enjoyed working with her. I like her southern accent, too!! I would use you again, and recommend usedvending to a potential customer, should the opportunity arise.

Steve Kasel, former customer.



09/06/2011

I think Melissa was the first to help. I think she did a great job and was very professional in dealing with the public. Sometime that can be hectic.

April Hurd was very helpful when I contacted her for some information. She didnt hestitate to help. Keep up the GOOD WORK. I would recommend you to other people.

Gwyn,
Alabama

Just wanted to get a word of thanks off to you for handling the sale of my vending machines. You came through with what you promised and the transaction was handled in a professional manner and went smoothly. Certainly the sale went more quickly than I could have managed on my own trying to sell these vending machines locally. I'd recommend your service to others who want to sell their vending machines.

Edward Kaufman

05/06/2011

First, the service was fantastic. I was looking for a very specific vending machine. Melissa was very prompt, cordial, and exact in her search. Every expectation in customer service was satisfied. I will most definitely recommend and use this service in the future.

Thanks from RockStarVending!

10/07/2009

Melissa did a terrific job at getting my machines sold. I would recommend her any day!!!
Thanks so much Used Vending...
Linda Schoeffler

Sacramento, Calfornia

09/20/2011

It was a pleasure working with April in purchasing my first vending machine. Her pleasant personality and rapid response made it a great shopping experience; will definitely recommend her services.

Thanks again April look forward to working with you in the future!

Shakia,
Georgia

09/28/2009

I was impressed by your representative (April) and the customer service she provided us. Not many companies like this left around the country. Better to hear it from the boots on the ground rather than from some far away place or recorded info.

Brian
Lindsay, California

04/12/2010

You did a great, fast job getting these machines sold. I will be sure to recommend you
to anybody wanting to buy or sell a vending machine.

James

03/05/2012

Working with UsedVending.com and Melissa was a good experience. She was very efficient in moving the negotiation and process along. Thank you.

John C,
San Diego, CA

08/24/2010

Aloha Melissa: The truck left on a flatbed yesterday from Peoria. I am meeting it in Portland this Friday morning. Going to get it checked out at an RV shop and then drive it (180 miles) to Seattle and put it on the big ole barge that floats over here to Maui. Working with you has been great. If you need me to do one of those (she was the best in the world) testimonials about how great you are for your website let me know because I will surely do it for you. Say hey to your husband Scott-------stay safe, healthy & happy!!!!!!!

Aloha Scott (try a vacation in Maui sometime--you won't regret it)

03/01/2012

My entire experience with usedvending.com was very positive. Melissa was professional and proactive in her assistance with finding a buyer and was extremely helpful during the negotiation and purchase. I would definitely use Usedvending.com again.

Keith,
Florida

04/11/2014

USEDvending is GREAT! They sold my Food Truck in less than a week! They were SUPER friendly, SUPER easy, SUPER helpful, & SUPER to work with!
W.P.
Kyle, TX

I think there aught to be a Melissa Powers fan club!! If there isn't one yet, then I think I ought to start one with me as President! It is now Saturday afternoon, but we just got up. Shirley & I are sore but happy after all that lifting and twisting Friday afternoon. Edward is a nice guy, and lives less than 5 miles from us. I knew you were closed by the time we finished loading at about 5:00 PM. Friday.
I will fax you the signed paperwork Monday afternoon. We don't normally get up until 11 AM. Mornings are slow when one is 71 yrs old., so it will be some time after that when I get down to Office Depot to Fax the signed form to you.
Melissa, you are a miracle worker. Thanks for all you did to make this happen.
Most Cordially,
Herbert Baucom

Silver Spring, Maryland

01/31/2012

Hi Melissa- Yes, he came, on time, very pleasant transaction, no drama. Ibrahim and I want to thank you for your never-ending dedication to finding buyers for the express purchase of these machines and, for your sunny deposition and demeanor. You are a true customer service professional, and, an all around nice person. I cannot extoll your virtues enough. Good luck in your endeavors whatever they may be. You deserve the best, as, in our opinion, you are the best!

Sincerely, Ibrahim and Tamara
Chicago, IL

09/20/2009

I had an exceptional experience working with Mega-vending. April, of your sales team, made me feel like a valued customer instead of another order number. I received my purchase in a timely manor, and the product was exactly what I was looking for.

Morton Grove, Illinois

08/01/2014

Much thanks to Stacy for the constant communication and support. You made this an enjoyable and seamless experience. Anytime I had to edit my listing for pictures or added items the customer service team here was quick to make those changes. Having someone do the initial contact with interested buyers was worth a great deal to my partner and I. I would recommend everyone give you guys a shot at helping sell their equipment. Thanks again for everything!

Brittney B.
Terrel, TX

08/26/2012

Calice and Used Vending ROCK!! Used Vending has been a fabulous way to purchase bulk vending equipment. Calice has worked hard to get me the best price on all of the equipment. I will continue to utilize Used Vending and Calice for my equipment needs.

C.F.
Virginia Beach, VA

11/28/2010

What a FANTASTIC experience working with April and the usedvending.com site. I posted my machines and 2 weeks later they are all SOLD! I couldn't have asked for a smoother experience. No hassles! I should have done this sooner!!! April YOU ROCK!!!

PA

08/25/2012

This was the first time I purchased vending machines long distance, using a third party. The experience was smooth and seamless. I appreciate the help that Calice gave us in allowing this purchase to happen.

Thanks Calice! Yochum Vending
Pittsburgh, PA

07/12/2013

Cristina Lumpkin was AWSOME, said she would sell my food bus fast, and that is exactly what she did. Within just a few days I had a full price offer, that buyer backed out and within a few hours she had another buyer that bought it, full price. NO hassles, the transaction went just like she promised. I will call Cristina again when I have more items to sale. You should also. Nice work Cristina, you know what you are doing, GREAT customer service. Thanks.
Roger
Orangevale, CA

07/27/2009

April is very sweet and very nice to deal with. I brought several machines from her and she is very professional. She is also willing to negotiate on the prices of the Machines unlike some cut and throat sales people We have come across in the past. She is prompt in her sales inquiries and knowledegable on the Machines.

Livingston, New Jersey

10/15/2012

Calice, Thanks for your help in locating a replacement machine. Things couldn't have gone any better.This is the second time I have needed your services, and I will certainly use them again.

M.M.
Baltimore, Md.

10/07/2010

I received my best location from you guys. Connie was very personable and easy to talk to. I look forward to working with her in the future.

Thanks

03/26/2012

Thank U so much, will be using u guys again. Thanks Calice.

Thomas,
Bardstown, Kentucky

09/11/2010

Forget E-Bay, Whatshisname's list and all the rest, and dispense with the spammers, fruitcakes, and lookylou's! Don't let Melissa Power's sweet smile fool you - The woman is a pit bull when it comes to selling your merchandise!

John C. Sumter

06/01/2011

ALTHOUGH IT TOOK A WHILE..WHEN THE RIGHT BUYER CAME ALONG, MELISSA AND HER STAFF MADE THE TRANSACTION REAL SMOOTH.ALL PHONE MESSAGES WERE RETURNED. ALL QUESTIONS AND CONCERNS WERE ADDRESSED. IF YOU KNOW ANYONE BUYING OR SELLING,THIS IS THE PLACE TO GO!! THANKS AGAIN

BILL SHICK,CLEVELAND TN.

06/01/2011

April Hurd is an excellent sales person to deal with. I never met her but feel she is a true friend. She is very professional. I will continue to do business with her whenever I can and will spread the word out. Thanks April

Helen Wong

11/14/2010

Vanessa was great to work with. I received her E mail, made a phone call, met with the customer & moved my machines in. It was a slam dunk! Easy. Thank you Vanessa!

KS

10/24/2010

Connie, Thank you so much for helping us build our business. With your help we learned of key locations and secured a position in the vending market. Hope to hear from you again soon.

Herriman, Utah

07/04/2012

We recently bought a food truck and couldn't be happier. Gini Sweet did an awesome job for us. She was prompt and efficient which was critical because of our desire to purchase a truck immediately. Gini, thank you for your excellent service and helping us realize our dreams.

Kathy R.,
Wheel Good Food, LLC Anchorage, Alaska

08/31/2011

Stacy has been of great value in locating my combo vending machine. I am not a sales type person and was at a stumbling block in getting my machines placed. Stacy was able to obtain a location for me in a very timely fashion.
Will definitely use you again.

Steve
Portland, OR

07/26/2012

Gini helped us secure a reliable and reputable vendor in no time, we are so pleased with the level of service she provided.

Madeleine,
FL

02/19/2011

I have just recently involved in doing business with usedvending.com. I must say, my experience so far has been the best I've ever had since doing business. Melissa has been great. Melissa made the transition to buying and acquiring my vending machines with location smooth and timely. She answered every questions with specific details. Melissa addressed my concerns with care and understanding. I felt like I was speaking to a friend rather than to someone I am trying to do business with. This is how comfortable and at ease Melissa made me feel.

E. Adrien

Port Jervis, NY

02/12/2012

I am more than pleasantly suprised by Usedvending.com and Calice specifically for such an incredible job helping me secure the new machines we needed for our newest location. Her interface between myself and the sellers was phenomenal. Every question I asked, every E-mail I sent was answered quickly and concisely by Calice in minutes, not days. SHE made these deals happen and it is because of her superlative efforts that Usedvending.com is now my "go-to" for all of our future vending needs. No more professional staff can be found in this business -

Michael
Beaumont, TX

12/15/2012

Thanks Melissa Powers for your salesmanship and getting my Office Deli finally sold. I called to cancel and you had an interested buyer for me. Thanks for the good communication in handling this sale.

Jan,
IOWA

01/07/2010

Thanks alot for you help, selling goes without any problems and safe.

Charlotte, NC

11/30/2011

I have had good experience's with Stacy Sweet and Mega Vending. Very easy to work with. No scamming, real and honest business. I have had several opportunities given to me, and it has helped grow my business.

The Vending Guy
Twin Cities, Minnesota

I purchased a 2006 out of Maryland. I've been looking for one locally for a while. Deciding to go online and finding Melissa at USEDvending.com was the best business decision that I ever made. The process was smooth, fast. Looking forward to working with her again. Thank you for your professionalism, patience, helpfulness. It was really appreciated.
C.G.
Fairfield, CT

02/12/2013

I am in auto sales and have been for 20 yrs. Melissa made this a very positive experience! She was knowlegable and very helpful. We will come back to your site for future needs because of her.
Thank you,

Mark Smith
FSM Enterprises Inc.

After trying to find a vending machine company for 2 months I decided to try 4VendingTips.com. They quickly got with me and within a few days had connected me with a company willing to provide us what we needed. Great job!

Steve J.D. Byrider
Harrisonburg, VA

02/07/2012

To anyone looking to buy a concession trailer you should consider using usedvending.com. The staff is excellent, especially Melissa Powers. Every question and concern was answered in a sincere and timely manner. If Im involved with another trailer I will not hesitate to call Melissa.

Sincerely,
Jerry and Dee
Syracuse, NY
See Hundreds more or Write your own...