MAINE
Maine Trailers & RVs for Sale! Buy or sell used trailers in Maine – we have used RVs, used horse trailers, used camper travel trailers, used heavy equipment trailers, used dump trailers, used livestock trailers, etc… AllUsedTrailers.com brings Maine safe, easy transactions of buying used near you!
DISPLAY OPTIONS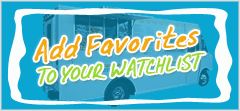 Login to Inquire Online
Call: 601-749-5660
Customer Experiences
10/24/2011

When I contacted 4vendtips.com I wasn't sure of the process. Stacy Sweet immediately contacted me and thoroughly explained how their service works. She was diligent in ensuring that our current vendor was not on their list to avoid an embarrassing situation. Within 24 hours, a vendor contacted and met with me, and agreed to start service within 2 weeks. I figured that was the end of any communication but to my delightful surprise, Stacy followed up with not 1 but 2 emails to ensure our vending needs were being met. Using 4vendtips.com totally took out the hassle of trying to find a new snack vendor. This concept is a really great, hassle-free service to hook up companies with vendors. Thank you Stacy for the thorough follow up!

Happy Customer,
Franklin, TN

10/15/2013

I purchased two food concession trailers recently with Melissa acting as my broker. One of the trailers was 700 miles away. I was able to make all arrangements through Melissa, including inspection. She handles all details flawlessly. The trailer was picked up and delivered through a third party transporter. The only hitch in doing business with UsedVending is the hitch used by the transporter. Needless to say, I am a totally satisfied buyer and would gladly use Used Vending the next time I am in the market for a trailer.
Stephen W.
Miami, FL

12/28/2010

Melissa,
We want to thank you and UsedVending.com for selling our vending truck.We tried to sell our truck for approx. 3-4 years and because of your professional and prompt service you sold our truck in 3 months.We recommend contacting Melissa at UsedVendin.com if you have anything to sell. She has an A+ personality and is very easy to work with.

Thank you Melissa and UsedVending.com
Greg
West Virginia

12/29/2009

dear melissa i would like to thank you and used vending company for the best service i have ever had. the sale of my concession truck went real smooth. a job well done.

if you ever need a reference please have them call me

chuck neri
stafford springs ct

03/15/2010

April Hurd is a fantastic person to deal with. She is professional, courteous, friendly, and will do what ever it takes to help someone that is trying to buy a vending machine. I will spread the word about the excellent service April and 4 Mega have given to me. Keep up the good work April!

Bob Smith, Robcandy Enterprises
Grapevine, Texas

01/04/2013

Melissa, Thank you so much for making this such an easy process. Your phone calls, explanations, and ease with the paperwork ... your knowledge of the entire process made the sale. You make the buyer comfortable and the seller very happy.

Sincerely, AB
Bushkill, PA

11/05/2008

Hi April,
Long time past since we sold through your help our vending machine.

Thanks again, you did a fine job.

David Bromberger
Florida

11/25/2008

April: We had a very positive working relationship with you and mega-vending. You were very helpful, courteous, and knowledgeable about your products. After talking with you, I had all the info I needed to order what we needed. Thank you for your assistance, and we will contact you with all our vending orders in the future.
Again, "Thanks",
John Karaska, Principal, Burlington County Institute of Technology.
Medford, New Jersey

10/07/2010

After contacting 4vendingtips.com I was put in touch with one of the most pleasant, professional people I've ever dealt with. Jackie at Grand Slam Innovations has been an absolute pleasure to work with and it all started with a simple email to 4vendingtips.com. Connie Jordan was very nice and did a GREAT job putting me in touch with Jackie. Many thanks to Connie and 4vendingtips.com.

Charlie DiPatri

After deciding to close our vending business, my husband and I were at a loss about how we were going to sell 23 vending machines! We researched the internet to get an idea of how much Antares machines were selling for and came across USEDvending.com. It took us about 2 months to enter all of the information on the machines and we eventually finished by getting help from Melissa Powers. About 2 months passed and we did not have any bites on the machines, finding out that Antares had discontinued making our model because they were manufacturing a new, upgraded model. Melissa helped us with pricing and we waited! Two weeks ago, Melissa talked with a man interested in purchasing 4 machines from us. She called me and Randy, left messages. I called Melissa the following day and she was very thorough & efficient. She provided detailed information on my responsibilities to complete the sale and she was prompt to contact the buyer. After the purchase was complete, she followed up to make sure all was well. She then gave us the option of mailing a check or ACH deposit and we chose ACH deposit. To my surprise (not very many people follow up anymore!), when Melissa knew the ACH credit would not show up when originally discussed, she emailed me with an update. Today, the ACH credit was processed and I just received an email from her, letting me know! My first experience selling ANYTHING over the internet has been a great one.....and Melissa made it happen for us! Thanks Melissa!

01/20/2014

Hi Calice, I just wanted to thank you again and make you understand how satisfied I am with you. It's your continued persistence that made the difference. The USEDvending.com company will definately be in my future business transactions.
Thank You Again,
Anthony DeLillis, New York

10/18/2010

Melissa, was very helpful in assisting us in the purchase of our "new" used concession trailer through USEDvending. Melissa was very prompt in returning emails and phone calls and negotiating the deal! Way to go Melissa!

Dennis and Linda
DLBM Inc.

09/09/2014

So far, we are completely satisfied with the coin changer. Just installed last week (photo). All working well. Thank you. Yours was the best price for the type and quality we wanted. Would certainly recommend your product, and your company to others.
Greg Dabel-
Creekside Townhouses, Sebastopol CA

10/06/2010

April Hurd was my sales representative and she was great. She made purchasing a vending machine for our office extremely easy. She answered every question I had in a professional and timely manner. I am pleased with the service that I received from Mega Vending!

Heather - Bristol, PA

02/10/2011

Melissa was very helpful in getting my deal finalized. She even stayed after normal business hours to complete my deal. Best service anyone could ask for hands down.

Dionte'

Iowa

04/11/2014

USEDvending is GREAT! They sold my Food Truck in less than a week! They were SUPER friendly, SUPER easy, SUPER helpful, & SUPER to work with!
W.P.
Kyle, TX

12/05/2013

April
Thank you for the wonderful customer service during my purchase of my son's vending machine. The assistance with the delivery was great.

Paul
Flint, Michigan

04/18/2012

I worked with Melissa for months. The education and honesty were most helpful. She kept me in my price range, didn't try to upsell me or sell me junk, and she was always available. We journeyed across the US and I highly recommend Melissa for her professionalism and the friendship that grew. The couple of units that I missed out on were due to my hesitation. I should have listened to her.

Brian Lurie
Kirkland, Wa.

02/13/2012

Melissa Powers was very helpful to me throughout the entire process. Very courteous, professional, and prompt and thorough with her responses. This is a great outfit to do business with. I highly recommend. :)

RH,
South Carolina

03/19/2014

April Hurd was wonderful in her customer service skills. She was very polite.

A. Wall
Morgan's Point, TX

07/25/2011

Thanks Melissa, you did a great job! You worked tirelessly to find us a buyer and our sale could not have gone smoother once the buyer got here. He was very friendly, the kitchen trailer was exactly what he was looking for, and within minutes we were on our way to finalize the sale! We look forward to doing business with you again and I would highly recommend you to anyone!

Jill,
North Carolina

10/14/2009

Our journey to find the exact machine for our needs turned out to be an easy one....April our customer service rep was not only helpful and informative but turned out to be that real down to earth friendly person that we all look for but never seem to find. On normal terms we are usually forced to speak to automated operators or tranfered to person to person. April became our personal assistant until we found exactly what suited our needs. Thank you for a pleasant expierience.
Best Regards Sheryl Elliott Easy Management Co.
Walpole, MA

Stacy did a remarkable job helping Me obtain a quality used vending machine. He told me exactly what was going to happen and ensured everything went smoothly. Thank you and I will recommend your service to other business owners.
BS
Upper Marlboro, Maryland

03/19/2014

I was very satisfied with the service I received From APRIL HURD. She was very helpful in getting the deal worked out and very patient with the issues I bought up doing this transaction. She has a very awesome personality and no matter the situation or time, she was also very helpful. I will again use the service from USEDvending.com and only request for April to help me.
H.H.
Jacksonville, FL

11/27/2013

April, Thanks you did a great job in a timely manner. I would be happy to work with you again.
Keith A.
Port St. Lucie, FL



06/23/2011

April made the whole process a breeze. Thanks for helping me find what I needed quickly and easily!

Mike, NJ

03/30/2011

April Hurd was very prompt, helpful, and really cares about you as a customer. Excellent follow up.

WI

10/25/2009

I am not in the vending industry so I didn't know a lot about the product. I had looked at many machines, both new and used, which only added more to the confusion about what to do. Somehow I found April Hurd and she took care of everything. She was very informative and helpful and her follow up was great. I ended buying a new machine and it has been great.

Thank you very much.

Mark Winkler
Huntersville, NC

09/14/2010

They found me a good buyer,
and now I have room in my garage!
Great communication from April...

Canada

12/21/2010

HELLO MY NAME IS MARTA AND WE WERE WORKING WITH MELISSA, FIRST OF ALL WE HAD OUR CONCESSION TRAILER ON EBAY AS WELL, WHICH CAUSED US NOTHING BUT MONEY I FOUND USED VENDING'S WEBSITE AND CALLED. MELISSA TOLD ME HOW TO POST IT EVEN MADE IT EASY FOR ME AS FAR AS PUTTING THE PICTURES ON MY AD. NO PRESSURE,OR WORK SHE DID IT ALL I JUST SAT AT HOME AND GOT CALLS FROM MELISSA WITH OFFERS.
WHAT I LIKE ABOUT MELISSA WAS HER EXCITING PERFESSIONAL PERSONALITY, AND THERE WAS NO PRESSURE TO TAKE OFFERS, AND AFTER THREE OFFERS WE DECIDED TO SELL OUR TRAILER IT WAS CLOSED AND PICK UP IN A WEEK. SHE TOOK CARE OF ALL OF THE SMALL TALK AS WELL AS IMPORTANT DOCUMENTS.

THANK YOU MELISSA
MARTA
TOLEDO,OHIO

11/03/2010

mellisa was wonderful, listed machines and they were sold very quickly. I was really amazed at the way everything was handled. Great job Mellisa!!!!!!!

Doug Nesselrodt

09/28/2011

Special thanks to Melissa Powers at USEDvending for so beautifully facillitating the sale of my vending machine. Melissa communicated clearly and always offered friendly, enthusiastic support and input while coordinating the sale. Many thanks for a job well done.

Al
Seattle, WA

05/21/2009

My experience with Used Vending was fantastic. My rep was very efficient in her communications and explained the whole process in detail. Her customer service was amazing, she was very courteous and extremely helpful in facilitating the purchase of my vending machines. Don't waste your time looking around, if you are reading this comment, you have found your one stop shop.

Maria
Toronto, Canada

04/14/2014

I purchased my first concession trailer from UsedVending.com. I want to thank Stacy Sweet for the great customer service. He had all the information I needed which made my purchase easy and fast. I am very satisfied and look forward to working with you again. Thanks again.
M.H.
Vacaville, CA

10/22/2009

4-Mega Vending is great! I had the pleasure of working with Melanie Lee. She helped me find a wonderful Vendor who was matched perfectly with the needs of my company. I will definitely use 4-Mega Vending in the future and will definitely recommend it to my friends.

Allentown, Pennsylvania

12/08/2009

April helped me out so much, i would have been lost with out her

Takoma Park, Maryland

08/09/2011

Stacy Sweet made a sweet transaction and great deal for me with seller. He saved my life because I need a machine for a high traffic location and I would have lost it if it wasn't for usedvending.com, Thanks again Stacy.

Precious
Wilson, NC

12/10/2013

April,
Thanks for the help. I have purchased 6 machines from Mega vending and they all have worked flawlessly!
C.B.
Tulsa, OK

04/05/2010

I would like to let everyone know how easy and helpful Melissa Powers with Used Vending has been to work with on my purchase. This was a new experience for me purchasing Vending equipment. With her help and knowledge the transaction was a breeze. I recommend them Very Highly, they are professionals at what they do and seem to have fun doing it. Anyone with manuals on Oscars wild ride contact Melissa.

Garry Emmons
Hillsborough, NC

08/08/2010

I was sooooo impressed with the professionalism and great commitment to the sale of my concession trailer on Usedvending.com. Melissa Powers called me consistantly every week with 3-4 potential buyers, and kept on plugging until she hooked one. She is a bulldog when it comes to selling. Only took 2 weeks, and I was making a deposit in the bank. Thank you Melissa and Usedvending.com

FL

12/08/2011

Another satisfied repeat customer. Melissa Powers has the professional experience and the personal touch to get the job done. All my interactions and transactions has got off without a hitch. She not only follows up, keeps you informed but also follows through. Thanks and keep up the excellent work.

Regards,
Willam L. Colorado Springs

After trying to find a vending machine company for 2 months I decided to try 4VendingTips.com. They quickly got with me and within a few days had connected me with a company willing to provide us what we needed. Great job!

Steve J.D. Byrider
Harrisonburg, VA

12/10/2012

Very professional and simple...Found the site thru a google search and was happy with everything.

RT,
Orlando, FL

12/22/2012

Hi Melissa, Thank You for all your help. The Office deli I purchased is up and running fine.

John
Modern Day Vending
NJ

05/22/2010

i must let everyone know that MELISSA made me very comfortable from our first conversation. she was with me all the way. the sale of my machines was fast, smooth, and easy. if anyone has vending machines to sell or want to purchase call MELISSA A.S.A.P

mickey

01/08/2014

My experience in ordering stamp folders via the website went very quickly and smoothly. We received the product quickly also. Will definitely order from MEGA vending again.
P.K.
Knoxville, TN

10/21/2009

I had a great experience doing business with this company. Specially when I had no experiance about vending business. I have recieved a reliable info about which machine I needed to buy in a given location and what it takes to grow my vending buinesses not to mention a very attractive business card brought me a handfull of locations. They are very truthfull, realiable and dependable.

Alexandria, Virginia

03/08/2012

My husband and I have just started in the vending business and we needed some dollar bill changers. Stacy Sweet was our sales contact. Not only did he have good prices but also gave us beginners some valid advice. Thanks Stacy.

Joanie,
Virginia

10/19/2009

I was very please with the way April handle this purchase, i will recommend any one to come to usedvending.com to buy new and used vending machinery thank you guys again.

Thomas
Bardstown, Kentucky

08/01/2012

Melissa was great. I was in the market for a coffee truck, and Melissa was very helpful and informative throughout the entire process. When its time to buy my second truck, she will be the first person I talk to.

Dylan O.,
VA
See Hundreds more or Write your own...