MAINE
Maine Trailers & RVs for Sale! Buy or sell used trailers in Maine – we have used RVs, used horse trailers, used camper travel trailers, used heavy equipment trailers, used dump trailers, used livestock trailers, etc… AllUsedTrailers.com brings Maine safe, easy transactions of buying used near you!
DISPLAY OPTIONS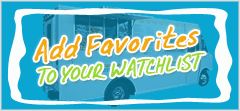 Login to Inquire Online
Call: 601-749-5660
Customer Experiences
02/01/2011

Just wanted to take a minute to say how impressed I am by your customer service. We bought a cigarette machine from you all in 2007, we ended up selling the buiness so it went into storage. We aquired the business again and I couldn't find my manual. I spoke to my original contact, April Hurd, who was still so friendly and helpful. She sent me an email within 10 minutes with the manual attached. Thank you again! Kim

FL

09/29/2010

My experience with usedvending.com was great. Melissa Powers was very helpful and most importantly quick with information and feedback with any of my questions.
C. Turney
Hospitality Business Owner

10/25/2009

April did a great job, the sale went very well and according to plan.

Thank you
Glenn
Loveland, Ohio

10/23/2009

I had several questions about a vending trailer that I found on the usedvending site and Melissa wrote me and then called me right away. She worked between me and the seller and provided excellent service. Unfortunately I did not end up getting this particular trailer, but Melissa has kept me updated on new listings that may meet my needs. I look forward to doing business with her and usedvending again in the future. I definitely will only go through used vending when i'm ready to buy. Thanks again for all your hard work and great service.

Joe M
Greeneville, Tennessee

05/18/2015

After 1 1/2 years of looking for a Concession Trailer / Mobil Kitchen and running into scams and miss represented junk. I finally found a company I could do business with. Thank You April. You were there every step of the way. Even texting, to wish me a safe trip, after the deal was done. The Mobil Kitchen was everything it was represented to be. And the seller was honest and told me everything about the trailer. Right down to giving me the books on the refrigerator and freezer. I could not be more pleased. Thank you.
Curt Richey,
Fremont, NE

09/25/2012

Great experiences with 4 Vending. Very professional and I have landed 3 accounts thanks to their service. I have worked with Gini Sweet and she has been exceptional from day one. Thank you again for all your efforts.

Frank P.
Schaumburg, Illinois.

06/18/2012

Buying through this group was simple and informative. Calice took care of all my questions and the machine we purchased was exactly as the seller described. Thanks to everyone involved!

Brian,
Bowmanville, Ontario

03/06/2014

Firstly, everybody I dealt with at USEDvending (Stacy) was more than helpful. Melissa, you restored my faith in dealing with large purchases. I only wish the remainder of getting my dream business up and running could be so easy. I am not just being nice, Melissa truly went above and beyond the call of duty in every. Thank all ya'all again.
JK
Las Vegas

04/08/2011

Wow! Vanessa, you & your colleagues at 4 Mega have done it again! The new account that you referred me to is awesome! It's amazing how easy you make it for me, you do all of the locating work and I just meet and shake hands with the contact & roll in with my machines! What a winning combination! I appreciate you, Vanessa, and your co-workers at 4 Mega Vending.com, and I look forward to conducting lots of business with you! Thank you!

Victor Carter

11/18/2014

Thanks crissy for all your help with the sale of my food truck, you made it very easy for me sell.
Thank you,
Andrew Pellicane,
Hutto, TX

03/12/2015

MEGAvending was very easy to order from. April did a great job of walking me through the inventory to make sure it suited our needs and kept me informed throughout the delivery process. I would recommend MEGAvending to anyone looking for a quality snack machine.

Jo Marie Brown
Columbia, SC

08/19/2010

Can't say enough how much I appreciate the effort from Melissa. Super job from posting until the final sale. I look forward to againg working with you in the future.

Jim O.

11/13/2010

April Hurd is not only good looking and helpful, she's also very smart; what a great combination.

Manny, NV

11/04/2009

April at 4Mega Vending is the best. I had a time frame that needed to be met and she pulled it off. All she said she would do she did. I will always and only use april in the future. Thanks again

James
Long Island NY

08/25/2012

This was the first time I purchased vending machines long distance, using a third party. The experience was smooth and seamless. I appreciate the help that Calice gave us in allowing this purchase to happen.

Thanks Calice! Yochum Vending
Pittsburgh, PA

07/02/2015

We would like to thank usedvending.com for your service and professionalism helping us sale our concession trailer. After months of paid listing with two of the three largest internet outlets we found more serious people was shopping with Usedvending.com. They could talk with a live expert and the commission fee is very reasonable compared to our brokers.
Thank you,
Billy Davis
Loganville, GA

01/13/2011

I have had only good experiences when dealing with April at 4 mega vending. Whenever I call and whatever I need, she is right on top of things. I will not be using any other company for our vending needs. April has completely sold us on this company.
Dave
Palm Bay, Fl

10/14/2009

Called with a simple parts question and was attended to in a very prompt and courteous manner. Unfortunatly I was looking for VERY obscure parts for an OLD machine ( older than the help...) still the person I talked to, April, was very helpful and provided the contact number for a possible solution to my problem.
Thanks to you April.

Coatesville, Pennsylvania

10/26/2009

We were desperate to sell...April sold not 1 but 2 machines for us in one week. Wow!
Ann Schwausch

Utah

11/17/2014

Hi April, It was a real pleasure working with you for the purchase of a Coin Change Machine. You were responsive in a very timely manner, were able to address all of my questions. Delivery was done in the time promised. I truly appreciated working with you and will gladly recommend your company to anyone who is looking for a vending machine. Thank you again!

Melissa Pachon-Tepper
Glendale, WI

I purchased an Antares combination (snack/soda) vending machine from USEDvending.com and was very pleased with the outcome. I had been searching for a combo machine for over a year when I received a solicitation email from USEDvending.com. I must admit, I was leary about dealing with a company of whom I had no reference. The price was very very reasonable. The machine was practically new and in great condition. Since I've had the machine I haven't had any problems with it and am very happy with my selection of distributors. I would DEFINITELY recommend USEDvending.com for your source of vending equipment.

Mechelle
Houston, Texas

10/16/2011

A great experience using and working with the folks at usedvending.com. Helpful expert service. Melissa Powers especially! Thanks!

Daniel,
Nashville, TN

08/07/2015

Thank you Melissa. Had a very pleasant and professional experience. She made a quick sale with no problems. Will be back to be a buyer next.
Jeff Kenney
Bethany, OK

05/23/2010

April was so helpful and such a delight to do business with. I was very happy with my soda/snack machine and the customer service I received was excellent!!

Lisa

03/05/2012

We have completed the sale of our concession trailer! Melissa was great to work with - from start to finish everything went very smoothly. We have already recommended Melissa and USEDvending to a friend of ours. Thank you!

Diane,
Plant City, FL

11/10/2014

To Whom It May Concern, Please allow me to take a few moments to extend my gratitude for a wonderful experience with my recent purchased through USEDvending.com. From my initial use of your website to the completion of my purchase. Prior to finding USEDvending.com I was looking at a healthy vending business opportunity however, I was somewhat uncomfortable with franchise fees and large investment for vending machines. Through some research I came across your website. My experience was positive from that point on, from my initial contact with with one of your representatives (Calice) to the receipt of my vending machines. I found your website to be very professional and easy to navigate. Calice, was the best!!! She was instrumental in leading me through the whole process of purchasing my machines.

She answered all my questions, put aside any fears I had about buying used machines and even, in my opinion, went above and beyond in answering questions about having a healthy vending business and shared some ideas that will help me get my business off on the right foot. her professionalism was A++ and she seemed atuned and concerned for my needs and even assisted in negotiating a better package price from the seller. She made it a point to stay fully engaged during the entire process and ensure I was satisfied with my purchase. When I picked up the machines they were everything that was advertised. Actually, as stated on the website these machines were brand new in their original packaging. I estimated by staying away from the business opportunity and purchasing these machine I saved approximately $24,000. Again please pass on my many thanks to Calice for a job well done! When I choose to expand my business I will return to USEDvending.com for additional machines if available. PS. Although brief, I also has a wonderful experience with another one of your representatives (April) that assisted me when Calice was out of the office and I ditto similar comments for her as well, thank you April!!
Regards, Donald Turco
San Antonio, TX

02/02/2012

Melissa was absolutely wonderful to work with! We had a few challenges getting our unit sold but she never gave up! She was very thorough and worked hard to get the price we wanted.

Thanks again UsedVending - you're great! :)
Martha, Colorado

03/12/2015

Calice, Having never purchased vending equipment through USEDvending.com. I must say that my first time experience was positive. The negotiation process between myself and the seller was smooth; the broker (Calice) was responsive to my questions and all issues where handled in a professional and business like manner. The document processing involved with the purchase transaction was very easy to understand and navigate. Overall, I would buy through USEDvending.com in the future.
Sincerely,
LAUNDROLUX - HAVRE DE GRACE, LLC
Stan Marshall - General Manager
Havre De Grace, MD

08/09/2010

Professional, courteous, and dedicated to customer service! That's the way I'd sum up my great experience with USEDvending.com. April Hurd was not only a delight to work with, she was tremendously valuable in navigating the selling process and advising me all the way to closing. I highly recommend April and USEDvending.com!

Thank you, April!
Melissa

09/22/2011

Having never used a service like USEDvending.com we did'nt know what to expect. Our experience with them and especially Melissa Powers has been exceptional. Melissa knows her business and goes the extra mile for her customers. We recommend Melissa and USEDvending and will use them again in the future

Paula & Doug,
Connecticut

10/11/2010

Acquiring new locations couldn't be easier. Just a few clicks and we are on the way to meeting decision makers interested in vending machine placement. The key to this is good communications from all ends. Thanks! Connie.

Cleveland, OH

11/27/2009

As always, our experience with UsedVending was exceptional. With Melissa's help, we sold our machine at a price that was right for us. It was quick and easy.
THANKS Melissa!

Ken R
Dallas, Texas

12/05/2013

Hi Melissa
Thank you for your help in finding me a buyer for my truck. You made it a painless easy transaction. Please find the attached document for the ownership transfer.

Thanks
John
Portland, CT

02/27/2016

Me and my husband just got back home with our beauty dream trailer. We want to thank you Greg for all your help from first steps till we found the exact trailer we was picturing on our minds . You have been very helpful and answered all our million questions in minutes . and thank you for your patience and didnt push us to get any other trailer till we found the right one for us! Greg handled it in a very professional manner, was available whenever we had questions and assisted me ..We appreciate all of the help that he provided us! And we are so exited to start our new journey in business with our beauty trailer!
Ayzat Mar,
Miramar, FL

12/04/2012

Hello Calice, I just got off the phone with Stacy from your company or from Mega Vending and I couldn't be happier. He was exceptionally helpful and displayed such a positive attitude rarely seen nowadays. I would like to thank him for the top notch service that I was the recipient of. Because of his coaching, our vending machine was fixed and our entire building is very happy. Thank you again for the contact. It is wonderful to run into people like him : he is a rare breed and should be recognized and congratulated for his exceptional customer service skills.

Hyacinthe,
CA

12/14/2015

Thanks Melissa again for selling our 16 foot food trailer. It was a pleasure and if anyone has something to sell I highly recommend USEDVENDING.COM they are friendly and professional in every aspect.
Pasquale Venditti
Shohola, PA

01/27/2016

The experience was great!! Melissa helped made the process easy! I would recommend this company anyday! The service was AWESOME!!!
Latoya London,
Zachary, LA



06/19/2011

I worked with April Hurd to purchase my first Vending machine. She was professionsal and answered all of my questions. She provided copies of the manuals for my review and made sure I knew what I was getting into when I ordered the Combo 300. The system arrived on time but the key was missing. April provided a key to me the next day and we go the system working. It was a great experience for my first system and I plan to call on her when my customers want to add vending to their business.

Fairfax, VA

02/19/2013

Stacey Sweet was so helpful. We are a real estate office and this was our first experience in obtaining a vending machine. He was aware of our needs and made sure we received what we needed. Our office is planning a move to a larger location in the spring and we will make sure we contact him for all our needs.

Vicki Segers, Broker
IL

07/20/2011

Wow! Stacy, you & your colleagues at 4 Mega have done it again! The new account that you referred me to is awesome! It's amazing how easy you make it for me, you do all of the locating work and I just meet and shake hands with the contact & roll in with my machines! What a winning combination! I look forward to conducting lots of business with you! Thank you!

Steve S.
Ohio

03/31/2016

This was our first time experience using USEDvending. We were a little nervous and apprehensive but the experience ended up wonderful. Special kudos to April. She made this whole deal seem effortless and was a pleasure to work with. Thank you. PS To Upper Management- April needs a raise.....
Carole Rodgers
Casanova, Virginia

01/29/2015

We looked for a year for a trailer our church could use for "mobile missions', and disaster relief. We found the perfect one on Usedvending.com. We were nervous at first, we have never bought anything of this magnitude online before, but Melissa Powers was very helpful. She answered all our questions and put us in touch with the seller who not only provided us with a great trailer but also threw in a couple extras. Thank You.

Carleen Sanderson
Carrier Mills, Illinoise

02/09/2012

Had a wonderful experience with used vending. Any question that had was answered in a timely manner. Melissa Power was wonderful. Great job Melissa. 2👍up!!!!

Anthony,
MS

09/11/2013

I would like to thank Melissa for helping me with the sale. In the future I would use this site again.
D.W.
Ottawa, IL

08/12/2014

Hi, I am writing to let you know that my experience with Melissa was awesome, she really knows what she is doing and made it incredibly easy and fun. Thank You and I'm enjoying my new food trailer!!

Rylee Mac's Market & Cooking School,
Durango, Colorado




11/11/2013

You have been excellent handling my order like true professionals. Your customer service has been wonderful and blows away what I have dealt with on other sites. Your response time has been great too. All my future orders will be with you.

R.M.
St. Anne, IL

03/19/2014

I was very satisfied with the service I received From APRIL HURD. She was very helpful in getting the deal worked out and very patient with the issues I bought up doing this transaction. She has a very awesome personality and no matter the situation or time, she was also very helpful. I will again use the service from USEDvending.com and only request for April to help me.
H.H.
Jacksonville, FL

12/09/2014

Hi Melissa i just want to thank you for your help in selling my food truck. I know you worked really hard to get this done. I have used you and your company in the past to buy a trailer you were so helpful, and then you helped me sell it a year later and now you helped me sell my food truck. I have had nothing but great experiences working with you. You have great understanding of the food vending world and are able to explain it all very clearly. I will call you if I want to get back into it. Once again thank you.
Yours Truly,
Scott Hoffman
Southbridge, MA

01/07/2012

Melissa was SO helpful in getting everything together for us to buy our concession trailer. We are impressed with the way she stayed in there for a couple of months until the buyer came through with the paperwork. Our trailer is wonderful and we would use your company again!

Little Switzerland, NC

07/27/2015

Good Morning Melissa, Attached please find the signed Ownership Transfer of Goods form. The buyer saw the truck on Saturday, and the truck was paid in full. Thank you for all of your help. Working with your company was a great experience.
Sincerely,
Katherine Rudden
Long Branch, New Jersey
See Hundreds more or Write your own...