MAINE
Maine Trailers & RVs for Sale! Buy or sell used trailers in Maine – we have used RVs, used horse trailers, used camper travel trailers, used heavy equipment trailers, used dump trailers, used livestock trailers, etc… AllUsedTrailers.com brings Maine safe, easy transactions of buying used near you!
DISPLAY OPTIONS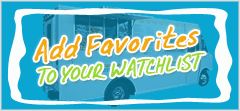 Login to Inquire Online
Call: 601-749-5660
Customer Experiences
10/22/2009

4megavending.com was awsome.
very fast response, very friendly people, had my machine in about 1 week.

mike seemann
crest hill, il.

05/01/2011

Vanessa,
You have provided a service that was priceless. You guys made it easy as 1, 2, 3. I put in an electrinic request on the web site and less than a week later our vending machines are up and running. We are a small consumer, but your suggestion made it possible for us to serve our external customers as well as internal ones.

Southaven, MS

10/01/2012

Thanks Gini for helping to fill our soda void! You found us very nice vendors who catered to our needs and made the process very easy. I know that if we need something in the future you will be the first person I call!

Adrianna
Dallas, Texas

05/16/2014

April helped us find a great soda machine vendor!
We had 2 different gentlemen call to come see our site and put in a soda machine.
We ended up going with Frank's Vending out of Schaumburg, IL.
The process was seamless and April kept in constant contact via email.
Thanks so much for your services!

Keller Williams Realty Infinity
Naperville, IL

06/24/2015

I sold my food trailer last weekend using usedvending.com. They made it so easy they did all the work and all I had to do was collect the money. I would use this service again. Thank you usedvending.com.
Hina Patel
Kansas City, MO

06/11/2009

Dealing with April was a pleasure- she was always up front and truthful through the entire deal. The soda machine has saved the company and employees big bucks- whcih equals great morale. Its the small things that make a difference in business deals and Mega Vending understands that. Thanks April.

James L. Sprayberry II
Mountainside, New Jersey

09/22/2009

April was very helpful and especially nice and professional. She was able to answer all my questions quickly and accurately. She was a pleasure to work with and would not hestitate to call her again if I needed further assistance. Thanks April for a job extremely well done.

M. Pate
Normal, Illinois

12/01/2014

My experience with April has been exceptional. I have done two transactions with her and she worked hard to get me what I needed. I trust her to get the job done and highly recommend her to anyone looking for a vending machine.
Jerry Kelow,
New Day Vending
Colorado Springs , CO

12/22/2014

I don't know how to say. I only know your people have good service. And your company is very good for truck buyer and seller :)
 ‡ ˆ " Xi Lin
Malden, MA

05/01/2014

It was a long wait for us to connect with the right owner and Melissa Powers was there for us throughout the process. She would call with what seemed like strange questions, but she was doing due diligence to the buyers requests. In the end, we were connected with an enthusiastic buyer (and 3 others highly interested)who will have a bright future because of Melissa and Used Vending!
Susan
Laurel, MD

01/25/2015

Tried selling my trailer local, craiglist, trailer shopper with no luck. Had some scammers and people who wasted my time. Then listed with Usedvending with doubts, but was proven wrong. Melissa with Usedvending SOLD my concession trailer. Thank you Melissa for answering all my texts and phone calls on the sale of trailer.
Gregg McCabe
Morganton, NC

08/26/2009

I just wanted to say how happy I was with your handling of the sales of my catering truck. Melissa did a fantastic job at coordinating the flow of information between myself and the buyer. It was a pleasant sales experience.
J. R. Smith,
Leesburg, Florida

07/20/2014

Thank You. Everything was very fast and easy, Melissa Help me a lot in everything!!! She is great!!!!!!!
Carlos Perez,
Miami, FL

08/03/2015

The Used Vending team was awesome to work with. Their communication and updates throughout the process was exceptional. They paired me up with a buyer all the way across the country and the transaction went very smooth. I would advise anyone looking to buy or sell a unit to consider using them. It was too easy and I walked away from the deal with my asking price. Thanks Used Vending.. Cheers!
Nathan Thomas,
Dallas, TX

10/26/2011

I had my truck on Craigslist, local papers and autotrader for weeks with no action. I then put my truck on usedvending and sold it in a couple weeks. Melissa contacted me and she was off to the races i.e first contact, great turn around time on calls and timely paperwork. This was a seamless and timely sale. Melissa was great to work with and knew her stuff. Thanks again.

James A Benoit, CT

02/22/2012

I never thought selling our business would be so easy. Calice was awesome! She kept us informed durning whole process and was great during the whole thing. I really apprecaited having her negoiate everything for us. Thanks Calice

Debbie
North Carolina,

09/12/2011

I can say enough about the super quick response time and professionalism by Stacy Sweet. He sent me a lead. I followed up and within two days I had a new customer. In this industry, new qualified leads are hard to come by but Stacy and his team makes it so smooth for all parties. I highly recommend all vendors to contact Stacy and he will help you grow your business!!

Jon,
Boston, MA

04/28/2014

It's been a bit of a process (2 years plus) trying to sell our wall mounted tempered controlled vending units, but Calice Bilica has been on her game. We are very grateful for the progress in getting rid of our inventory as well as the thorough attention to detail Calice provides. Thank you Calice and Usedvending.com!
D.R.
Baltimore, MD



05/31/2013

All went great with the sale of 4 machines. They were on the site for only a week when Melissa had a buyer lined up. Less than a week later the machines were sold, everyone had been paid and the customer was putting his machines on location. Thanks Melissa for your hard work.

DWB,
Selma, AL

I purchased an Antares combination (snack/soda) vending machine from USEDvending.com and was very pleased with the outcome. I had been searching for a combo machine for over a year when I received a solicitation email from USEDvending.com. I must admit, I was leary about dealing with a company of whom I had no reference. The price was very very reasonable. The machine was practically new and in great condition. Since I've had the machine I haven't had any problems with it and am very happy with my selection of distributors. I would DEFINITELY recommend USEDvending.com for your source of vending equipment.

Mechelle
Houston, Texas

05/19/2014

Hi Melissa ,
Just wanted to say Thanks for taking care of me in my Food Truck hunt. You answered all my questions and pointed me in the right direction for my needs . Your process was seamless and very easy . I would highly recommend your company and mainly yourself to work with . I'll be contacting you very soon in the future for Truck #'s 2&3 .

Thanks again for your support & guidance,
Ed Sautro
Wake Forest NC

06/23/2010

April was absolutely outstanding to work with! She went out of her way to help and meet all of our needs, from answering all the many questions, helping patiently while the credit card went through, and kept me informed of the delivery! April was so knowledgeable of the vending machine and she made a good recommendation. I am so please as she made a purchase of a vending machine a pleasure.

Marion Baddorf
Business Manager

I recently sold 2 Antares Combo Machines through USEDvending.com. I never expected to sell them as quickly as I did and must really commend Eric Normand for handling everything so well. Any questions I had, he answered promptly. I was a little leary doing business on the internet with someone I had never met, but Eric will make you feel like you've known each other for a while. If you have any doubts about dealing with USEDvending.com, it is not necessary. The transaction went very smoothly and after the buyer picked up his machines, I received my check within days. If you are buying or selling, this is the way to go!

Anne Green
Florida

05/25/2011

Hi Vanessa,

I am EXTREMELY pleased with your site. You give me (the small businessman) an opportunity to expand and compete. My experience in dealing with you and everyone on the site has been Great!

Thanks,
Vending for All
Tennessee

03/15/2010

April Hurd is a fantastic person to deal with. She is professional, courteous, friendly, and will do what ever it takes to help someone that is trying to buy a vending machine. I will spread the word about the excellent service April and 4 Mega have given to me. Keep up the good work April!

Bob Smith, Robcandy Enterprises
Grapevine, Texas

03/07/2013

Hi Calice, Thank you for your help in getting us a nice deal on some good used snack and soda combo machines. The transaction was very smooth.

Chris Farmer,
Dallas Area Vending Company LLC

10/15/2012

HEY CALICE, THANKS SO MUCH FOR ALL HARD WORK IN CLOSING THIS DEAL FOR ME. NOW LETS SELL THE OTHERS!

JWE
WHITE PLAINS, MD

12/02/2009

Melissa and Cheryl,

Thanks to both of you for all your help in liquidating the machines.

My wife is so happy to have the cash, but more importantly, the extra space in the house !

Again thank you both and hope your Thanksgiving was good and that your Christmas will be a wonderful time with your families.

Mark and Sheryl,
Arkansas

07/16/2009

I just wanted to say THANKS! for my recent experiences I have had with your company. I am new to the vending industry, establishing myself in January 2009, and am still learning the ropes with a lot of help from April and Kara. These two ladies are huge assets to your company! I can't thank them enough for the assistance and information they have given to me.
I was contacted by Kara in March 2009 about a medium size account in my service area. After meeting with the client, it seemed like a good fit, and I informed Kara of my decision. She handled the entire transaction smoothly and without a hitch; it was a very different experience then I have had with the few locating services I have dealt with.
At that point, I contacted April about the location. She listened to specifics of the account and made a recommendation as to which machines to consider. When it turned out that the machine we had chosen (an ST3000) was a little outside of my price range, April promptly arranged financing for the equipment. Considering the recent state of the credit markets, and the short length of time I have been in business, I was relieved to say the least!
The machine was delivered with no problems and has been on location for about a month now. Everything is working great and the capacity of the unit seems a perfect fit for the account it is in. Thanks again, April and Kara, you made this the easiest account that I have!
Joshua J.
Milpitas, California

03/06/2014

Firstly, everybody I dealt with at USEDvending (Stacy) was more than helpful. Melissa, you restored my faith in dealing with large purchases. I only wish the remainder of getting my dream business up and running could be so easy. I am not just being nice, Melissa truly went above and beyond the call of duty in every. Thank all ya'all again.
JK
Las Vegas

09/15/2009

Please tell Melissa THANK YOU for her great assistance in helping me to sell all five of my machines. I was shocked at the little time it took for me to get buyers. I had posted them on another website some time ago and nothing happened. I was really impressed when Melissa called to inform me that three of the five had been purchased, a day or two later she called back to say she had a second buyer for the other two machines. I can't say thank you enough and I will definitely tell my friends and anyone else that I come in contact with about my great experience and professional customer service Melissa gave me in assisting my sell. All I had to do was sign my name on the consignment form, she took care of the rest.

DeBorah
Charlotte, NC

02/14/2011

Melissa was great to work with. The sale was handled very professionally.

Thank you



TX

05/06/2011

First, the service was fantastic. I was looking for a very specific vending machine. Melissa was very prompt, cordial, and exact in her search. Every expectation in customer service was satisfied. I will most definitely recommend and use this service in the future.

Thanks from RockStarVending!

08/12/2015

I would like to thank you for your special attention towards my needs to get my vending business start. Your quick responses to help out has been comforting while I am trying to start a new venture. Thanks so much.
Joey Hart,
Kew Gardens, New York



Melissa I can't thank you enough for finally getting the machines out of my living room. It's amazing - I can now actually walk right up to the dining window and look out. - Wow. I appreciate the time and effort that went into your accomplishment and its greatly appreciated. Thanks a bunch. It was also a pleasure working with you. The couple that bought the machines was absolutely adorable. Ciao, BJ

Culver City, California

04/08/2011

Wow! Vanessa, you & your colleagues at 4 Mega have done it again! The new account that you referred me to is awesome! It's amazing how easy you make it for me, you do all of the locating work and I just meet and shake hands with the contact & roll in with my machines! What a winning combination! I appreciate you, Vanessa, and your co-workers at 4 Mega Vending.com, and I look forward to conducting lots of business with you! Thank you!

Victor Carter

03/08/2012

My husband and I have just started in the vending business and we needed some dollar bill changers. Stacy Sweet was our sales contact. Not only did he have good prices but also gave us beginners some valid advice. Thanks Stacy.

Joanie,
Virginia

05/29/2015

If only everyone in customer service could be half a nice and helpful as Melissa , the world would be a better place . She was very informative and thorough with all my questions & if i ever need to sell something again i will definitely use this web site. It was actually a fun experience. Thank you Melissa.

Gail Hultquist,
Sacramento, CA

05/28/2012

I found Used Vending on an internet search and thank God I did!! They were finally able to sell 2 of the 5 vending machines I was trying to sell! I sold them to a young man who seems quite eager to start his business. Thank you Melissa for all your help!! Now just sell my other 3!!!

D.W.
Westmont, IL

11/18/2010

April was a lifesaver! Inheriting a purchasing position; and working with another new employee in our vending department, we were both at a loss . . . April made it very easy to obtain the materials and pats we requested. THANKS!

M.Cadora
Fiscal/Acquisitions
Robinson Rancheria

02/12/2013

After our business failed we were worried that selling our concession trailer would be difficult. Since we are in a small town in Kentucky we felt like it would be hard to find local buyers. Melissa did a great job advising us on pricing, our pictures, and our followers. She helped us find a buyer in a reasonable time and was available to answer our questions along the way. She even helped us through some difficulties as the sale was coming together. We were very happy with Melissa Powers and Usedvending.com.

-Jason
Berea, KY

03/31/2013

I been trying to sell my giant gum ball machine for two years and had no luck until this website. Great service where they get you money for your old equipment. Thanks to Amanda Haynes for helping me from beginning to end. They are part of BBB and have no bad comments. I highly recommend them to help sell old products.

B.W.
Lake Worth, Florida

05/11/2010

I was looking for 25 cent coin machine and April found the right ones with no problem was fast and easy to work with her she was friendly and courteous a nice person to talk to thank you

BEN GAUDIANO

09/26/2013

Melissa at Used Vending was great!!! She was helpful, considerate and always available. I had somewhat of an unusual item to sell on the site, but my item sold for exactly what I was seeking and Melissa guided me the whole way. I would highly recommend the Used Vending site to anyonewho is selling or trying to buy great used vending equipment.
Thanks Melissa!
Sam
Lafayette, CO

06/18/2010

April Hurd is the best. Wicked fast responding to emails and worked the sale so everything went as smooth as butter. This has been the best brokered purchase I have ever had!!!

New Hampshire

02/23/2012

Thanks!! I appreciate Stacy Sweet's help in negotiating the sale of my machines ... he made it quick and simple. Great site, great service.

Charles,
Mobile, Alabama

04/21/2014

I used craigslist for months, and ended up with people that wanted to talk about buying the trailer, but didn't have any money. After patiently updating my listing month upon month, Melissa hooked me up with a buyer that was sincere and had money. The process was very easy and my trailer is sold. Melissa you are the lady! Thanks

HEM
Los Angeles, CA

10/22/2009

Melissa was so helpful in the transaction. She was very professional and arranged a great price for the machines. I will continue to look at this site when I am in the market to buy more machines.

J Katz
Phoenix, Arizona

02/19/2013

Stacy Sweet did a great job by working with me on a great new vending location.

S.F.
Frankfort, IL
See Hundreds more or Write your own...