DELAWARE
Delaware Trailers & RVs for Sale! Buy or sell used trailers in Delaware– we have used RVs, used horse trailers, used camper travel trailers, used heavy equipment trailers, used dump trailers, used livestock trailers, etc… AllUsedTrailers.com brings Delaware safe, easy transactions of buying used near you!
DISPLAY OPTIONS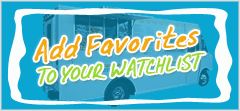 Login to Inquire Online
Call: 601-749-5660
Customer Experiences
02/23/2010

Great customer service-- very helpful... thanks April Hurd--

Anthony,
Florida

03/24/2011

April was wonderful to work with, she always followed through with everything she said and made the process of buying and setting up our soda machine very easy. Right down to the delivery guys it was a wonderful experience. I will definitely use them again when I need to purchase my next machine

Dale

03/04/2012

I will definitely recommend usedvending.com to anyone in need of their services. Melissa powers is an awesome salesperson who always communicates quickly and efficiently. Melissa brokered each interested parties questions back and forth with me, and I was always amazed at how easy she made tough buyer questions. Thank you melissa and thank you usedvending.com.

Ron,
Pennsylvania

05/31/2013

All went great with the sale of 4 machines. They were on the site for only a week when Melissa had a buyer lined up. Less than a week later the machines were sold, everyone had been paid and the customer was putting his machines on location. Thanks Melissa for your hard work.

DWB,
Selma, AL

01/09/2011

For petes steak, if we only listened to Melisa our unit would nave been sold sooner! Great job Melissa and our trailer has a great new home clear across the country in Co., unreal!

12/08/2009

April helped me out so much, i would have been lost with out her

Takoma Park, Maryland

04/17/2011

Melissa, you have been a fantastic individual to work with. Even though we are many many miles apart, it was like working within someone locally, geat job.

And what I also love about your service, is the ability of the owner to control the costs online. And of course they are all confirmed very quickly by your update department.

This is our second successful sale and I will have no problems recommending you to anyone wishing to sell their Vending equipment.

Ron
Ontario, Canada

02/02/2011

I was so impressed with the customer service over at 4megavending.com and give a big thanks to April Hurd who helped make my purchase of a vending machine super easy. April was always accessible whenever I had a question and assisted me with everything from getting rid of my old machine to the deliver of my new machine. I can't thank her enough for her superior customer service and help. I'll definitely be contacting April again when it is time to buy another machine!

Thanks again!
Jeff B

11/26/2014

Melissa Powers did an exceptional job helping us sell our concession trailer! She was so nice and on the ball about every single thing! She explained the whole selling process very well so we totally understood how everything was going to go. A wonderfully smooth transaction! We plan on using your site again to sell another trailer in the future, and would love to work with Melissa again!
Julie and Kirby Farrar,
Ocala, FL

08/31/2015

My experience with this company was awesome. Love, love, love my agent Melissa. Awesome! Thank you very much.
Eddie Thiel,
Ontario, OR

10/08/2010

Connie Jordan/MegaVending referred us to a real money-maker location. We depend on MegaVending for quality referrals to expand our vending business. Thanks Connie/MegaVending. We look forward to more referrals!

Prestigious Partners LLC

06/01/2011

April Hurd is an excellent sales person to deal with. I never met her but feel she is a true friend. She is very professional. I will continue to do business with her whenever I can and will spread the word out. Thanks April

Helen Wong

03/14/2012

Most helpful, professional and friendly customer service experience I have had in years. Thanks for all your help, I will refer others to you!

Dan,
Chicago, IL

12/22/2014

Crissy, Thank you very much for your help purchasing our first-ever coffee van! Your patience and understanding while we worked through the process was greatly appreciated. You were extremely helpful in making sure that all of our questions were answered in a timely manner. The care you took making our experience as painless as possible was outstanding. It felt as if you were right there with us the whole time.
Sincerely, Sherri & Jeff Woods
Senoia, GA

03/07/2012

Working with Stacey Sweet gave me the confidence to purchase a new machine instead of a used one, Great Price and Great customer service. Thanks Stacey.

Gary G Renton,
WA

02/22/2012

I never thought selling our business would be so easy. Calice was awesome! She kept us informed durning whole process and was great during the whole thing. I really apprecaited having her negoiate everything for us. Thanks Calice

Debbie
North Carolina,

10/21/2009

I recently became aware of 4 MEGA Vending, I am a small vending operator. my contact there is Ms. Melanie Lee, who has been very helpful,not pushy, no hade sell, only the help that you request and need.
They have found me one location already. And have a large inventory of routes and new and used equipment. In a business that has it's share of fly by night operators with over priced equipment wit alledged $800.00 per day income, these people are real helpful, and I woudl readly reccomend any looking for locations, equipment, or advise to call them, I highly reccomend them and I am a 35 year retired federal law enforcement officer.
Charlie
Houston, Texas

08/26/2009

My experience with Used Vending.com was extremely good. The information
given on the vehicle was accurate and supported with documentation from
the seller. Both the seller and Used Vending.com answered all of my
questions and exceeded my expectations for a smooth purchase and
transfer process. The seller and Used Vending.com were there after the
sell to make sure everything went well and to ask if I had any
additional questions.
I would highly recommend them.
Regards,
LZ
Stephenville, Texas

06/23/2011

April made the whole process a breeze. Thanks for helping me find what I needed quickly and easily!

Mike, NJ

09/09/2011

I have been working with your company going on three years now in reference to my vending equipment, my experience working with you has always been great. Your company is of great service to our industry. Special thanks to April and Stacy, thank you again for all your help.

Matthew B,
Maryland

08/06/2012

I recently got a new vending location from used vending.com and the transaction went smooth. The services provided by Gini, were very helpful, and the set up went smooth as well. This is not the first location I have gotten from working with this service. And every time the whole process was smooth and as easy as can possibly be. Thank you Gini, and i look forward to working with you in the future, to continue building my vending business, one location at a time.

Jason McNamara - JAMCO VENDING
Williamsburg, Indiana

03/13/2015

I found Used Vending when I decided I really wanted to get out of the RAT RACE and stop making others rich and make myself some money instead! Used Vending had so many options for mobile food start ups I was overwhelmed. Finally, a MATCH! Plus, the owner was only 60 miles from me. Yes, I picked up "The Beast" as we call our food trailer and made new friends. The previous owner was so kind and we just clicked. She gave me great tips on the biz! Used Vending Melissa Powers was the agent that put the whole thing together. MAN---I wish she was available for all of the biz stuff I have to do from now til I open....lol! YOU CANNOT go wrong with this agency. They truly JUMP RIGHT ON IT! I want to thank Melissa again, you gave me and my daughter and son a REAL COOL and FUN yet challenging future! We will send photos once the biz is up and running. I will also give the info on Used Vending to anyone looking for anything MOBILE FOOD!
Thanks S. Golden-
Edgewater, Maryland

07/26/2014

Well first of all, I sold my truck at the price I was looking for and Melissa is on the ball. She has her act together and great in customer service before and after sale with a great attitude and very customer friendly. I posted another truck with used vending because im very satisfied.
Jeanpierre Lareau
Saratoga, NY

01/05/2011

Great service and easy to use website. April was very courteous and quick in a response to my questions. very professional organization.



NE

01/28/2010

Just starting in the Bulk Vending Business. Melissia was great.Answered all questions and made all of it a very seamless process.

Thanks Again

Dale D.

07/01/2014

Good Morning, My experience with your company (you) was fantastic!
K. Bates
Tacoma, Washington

After advertising my concession trailer for more than 4 months on various advertising outlets on line, I was approached by Melissa with UsedVending.com. I have to admit, at first I was a bit skeptical. Within a week, I already had an interested buyer but we couldn't quite close-in on the price, but there were others shortly afterward. After less than 2 months of advertising on UsedVening.com, I had the buyer I had been waiting for nearly a half year, and he was very serious and willing to pay the asking price to get what I had originally wanted for the trailer in the beginning. After a couple of days, the deal was pretty well buttoned up. I'm very fortunate to have been approached by Melissa and glad that she convinced me to list the trailer with her. After all is said and done, I wouldn't list it with anyone but UsedVending.com. They were very fair and professional throughout the entire process. Thanks Melissa and if I ever have a similar need, rest assured, you will be the first person I call.
Jason Bell
Plano, Texas

03/12/2015

Calice, Having never purchased vending equipment through USEDvending.com. I must say that my first time experience was positive. The negotiation process between myself and the seller was smooth; the broker (Calice) was responsive to my questions and all issues where handled in a professional and business like manner. The document processing involved with the purchase transaction was very easy to understand and navigate. Overall, I would buy through USEDvending.com in the future.
Sincerely,
LAUNDROLUX - HAVRE DE GRACE, LLC
Stan Marshall - General Manager
Havre De Grace, MD

04/28/2014

For the past three months I have been dealing with Calice on vending machines. The seller was over 1500 miles away, however somehow she worked out an agreement where it made it worthwhile to purchase these machines. I thank you and look forward to doing business again.
Sandy,
Casper, WY

My hats off to Melissa and her staff. When my husband was diagnosed with cancer several months ago, we thought for sure we would be stuck with our concession trailer until the spring. But thanks to Melissa's and staff's hard work, they found a buyer and yesterday they picked it up. What a breeze it is to work with Melissa and the staff. They truly take care of EVERYTHING. Well worth it if you have something they can sell for you. Thanks again for everything!!!

M. H.
Virginia Beach, VA

08/01/2011

I worked with Stacy at 4VendingTips.com and he was extremely helpful and followed up with me every step of the way! I got set up with my new vending company quickly and easily! Thanks for all your help Stacy, I will definitely recommend your services to anyone that I hear is looking for a vending service.

Thanks again!
Karla
OH

08/22/2009

Hi April, I wanted to get back to you.

In my dealings with you I have been very impressed with your customer service skills and your willingness to go the extra mile. Your attitude is both refreshing and greatly appreciated. I wish every business that I dealt with had your friendly demeanor as well as your knack for following up.

Thank you so much for all of your extra efforts. It is my pleasure to work with someone who is so committed to helping their customers.

Best regards,
John
West Haven, CT

Gini is very sweet to work with. Professional and casual at the same time. Make her laugh for a discount :)

Scott - The vending guy
Minnesota

08/12/2015

I would like to thank you for your special attention towards my needs to get my vending business start. Your quick responses to help out has been comforting while I am trying to start a new venture. Thanks so much.
Joey Hart,
Kew Gardens, New York



10/01/2012

Thanks Gini for helping to fill our soda void! You found us very nice vendors who catered to our needs and made the process very easy. I know that if we need something in the future you will be the first person I call!

Adrianna
Dallas, Texas

04/02/2015

Ms. Calice- Thank you and your company for your help in pursuit of my dreams of owning my own food truck. The process of locating a vehicle on you website was very easy. The owner of the vehicle was very compliant, and there were no surprises when I viewed the vehicle. Everything was exactly as your website presented. I also was very pleased with the asking price. All in all the experience was great. Will recommend you company to my friends.
Thank you ,
Jeff Wallace
Alexandria, LA

08/22/2010

I was looking for vending machines for my company and I came across 4Mega-Vending.com. I bought a new machine that works amazing and is a decent price, all with the help of April. I recommend asking for her help if you need any assistance looking for an electric vending machine. She returned my phone calls and helped me find one that fits my price range. The machine look's great in my shop!

Kristina; Brooklyn, Ny

10/15/2009

Melissa has helped me sell 2 machines in a short amount of time, at no cost to me. She does all of the work with a few phone calls and emails. I tried a newspaper ad for 4 weeks that cost over $100 and I had 1 response. Used Vending. com has worked very well for me.

West Hartford, Connecticut

06/13/2014

Hi! Sorry Cristina! (this is Traci, Kyle has no time to do anything lol), and we meant to get back with you sooner than this! but we got the food trailer and everything went really smooth. Thank you for all your help and patience with everything! We hope you get a raise (if that's how it works! don't know if your paid by the hour or commission lol but you done A GREAT JOB!) we would recommend Usedvending.com to others. God Bless.
Traci,
West Virginia

09/30/2010

i had a very pleasant experience with Melissa selling my machines. She and her people were very friendly and helpful. Thanks again!

Carol in Victorville

08/21/2014

Many Thanks to Melissa with used vending for her excellent help in selling my refurbished food cart. She kept me well informed as to serious buyers and found the appropriate purchaser and helped the transaction go smooth and professional. Also the buyers were very nice, Melissa seems to have fun doing her job and is delightful to work with.
Elizabeth Byrd,
Front Royal, VA.

08/05/2012

MELISSA sold my coffee truck without any problem, the transaction was easy, I'm so happy and I know the buyer is happier, thank you UsedVending.com for having great people working for U!!! Thanks Melissa.

C.V.
Margate, Florida

10/06/2010

April Hurd was my sales representative and she was great. She made purchasing a vending machine for our office extremely easy. She answered every question I had in a professional and timely manner. I am pleased with the service that I received from Mega Vending!

Heather - Bristol, PA

12/02/2009

Melissa and Cheryl,

Thanks to both of you for all your help in liquidating the machines.

My wife is so happy to have the cash, but more importantly, the extra space in the house !

Again thank you both and hope your Thanksgiving was good and that your Christmas will be a wonderful time with your families.

Mark and Sheryl,
Arkansas

11/04/2009

April at 4Mega Vending is the best. I had a time frame that needed to be met and she pulled it off. All she said she would do she did. I will always and only use april in the future. Thanks again

James
Long Island NY

02/03/2014

Just letting u know I, Hyatt bought the trailer ...I love it and thank you so much for the help I could not have asked for better then you were.
Terry C.
Lake Charls, LA

02/19/2013

Stacey Sweet was so helpful. We are a real estate office and this was our first experience in obtaining a vending machine. He was aware of our needs and made sure we received what we needed. Our office is planning a move to a larger location in the spring and we will make sure we contact him for all our needs.

Vicki Segers, Broker
IL

03/07/2011

April Hurd and UsedVending.com have been very helpful to me in selling my vending machines. It is a pleasure working with April. She is very knowledgeable about the products and extremely courteous and professional. Thank you so much April for all your help.

Sanger, CA

03/11/2012

I was very satisfied with the Professional customer service that we received. Melissa Powers was a pleasure to work with and she is very knowlegable on what she sells. I would recommend this to anyone looking to for a used or new machine. Thank you Melissa for a Great Job.

Scott,
New Jersey





07/21/2011

We had a great experience using 4VendingTips.com. The response was prompt, and we are pleased with the outcome. I'd recommend them to anyone seeking a vending machine or vending services.

-John Evans
Edwin Watts Golf
Arlington, TX
See Hundreds more or Write your own...