DELAWARE
Delaware Trailers & RVs for Sale! Buy or sell used trailers in Delaware– we have used RVs, used horse trailers, used camper travel trailers, used heavy equipment trailers, used dump trailers, used livestock trailers, etc… AllUsedTrailers.com brings Delaware safe, easy transactions of buying used near you!
DISPLAY OPTIONS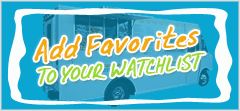 Login to Inquire Online
Call: 601-749-5660
Customer Experiences
08/02/2010

i am very happy with my purchase through used vending.com and look forward to doing it again soon.

Frank P.

06/27/2012

Melissa, the trailer we purchased through you just arrived and we could not be more pleased. Your help narrowing the 100's of selections down to the last one was an enormous help! You can be sure we will be using your company again.

Gary M.
Sharon, Alabama



04/03/2011

Thank You Melissa for a smooth transaction. I appreciate your help in moving my machines!

Mr. Milner

09/04/2012

I had a great experience. I was called back at a reasonable time and was connected with a nice vendor in my area. I would recommend this site to anyone looking for a vendor in their area.

Debbie,
Forest Hill, Maryland

03/03/2010

Melissa and Used Vending handled everything very professionally

Spring, TX

08/23/2012

Wanted to drop a line to tell you that it was a pleasure dealing with 4megavending.com and Stacy. I had quite a few questions before my purchase and Stacy was informative and helpful in helping me pick out the right machine for our office. Ordering was easy and once the machine arrived it only took us @30 minutes to get it unpacked and running. Keeps the drinks colder than I expected. Thanks again for all your help Stacy. Look forward to working with you in the future.

R.M.
Baton Rouge, LA

08/15/2009

I have used 4megavending.com for several years now, and they are always helpful and have excellent customer service. I have referred other vending operators to their site as well. Keep up the good work!

Marion, Iowa

09/04/2012

Special Thanks to Melissa for a perfect service. she sold my 1st Food Truck in less than a month and now my second in less than a week !!! What a great experience again! Thanks.

Kevin
Miami, FL

10/14/2009

The rep at usedvending.com was very professional and thorough. It only took 2 weeks from the first contact untill the sale went through! Thank you usedvending.com!

Humble, Texas

05/16/2012

Working with Melissa, was a first time for us, with UsedVending...and it was a great experience. Would not hesitate to use them again or recommend this company to others. Our sale went really well...Melissa guided us thru the whole process. Good Job! We were very pleased with our sale!

Lou & Jan,
Montana

10/14/2009

Our journey to find the exact machine for our needs turned out to be an easy one....April our customer service rep was not only helpful and informative but turned out to be that real down to earth friendly person that we all look for but never seem to find. On normal terms we are usually forced to speak to automated operators or tranfered to person to person. April became our personal assistant until we found exactly what suited our needs. Thank you for a pleasant expierience.
Best Regards Sheryl Elliott Easy Management Co.
Walpole, MA

06/12/2013

We had excellent service from Stacy Sweet who made the sale work. On previous attempts to sell last year the sale would always fall apart for one reason or another, but Stacy knew how to get it done despite some email problems.
MRH,
Rockville, MD

08/22/2010

I was looking for vending machines for my company and I came across 4Mega-Vending.com. I bought a new machine that works amazing and is a decent price, all with the help of April. I recommend asking for her help if you need any assistance looking for an electric vending machine. She returned my phone calls and helped me find one that fits my price range. The machine look's great in my shop!

Kristina; Brooklyn, Ny

12/10/2012

Very professional and simple...Found the site thru a google search and was happy with everything.

RT,
Orlando, FL

10/22/2008

Hi Melissa,
Yes our vending machine has been very profitable for our office.It has made money for us.
Unfortunately we are not in the vending business so i wouldn't be able to purchase more.
I still have your number and if i see any business that are looking for a machine i will reffer them to you.
Thank you for services and it won't be forgotten.
I wish you a great day!

G. Ruggiero,
Florida

10/21/2009

April with USEDvending.com worked very hard to help us sell our machines. She regularly checked in to ask if the machines were still for sale, and although it took awhile, she paired us with the perfect buyer. The transaction was smooth and simple.
I would definitely do business with this company again.

One Satisfied Customer
Columbus, Mississippi

07/01/2014

Good Morning, My experience with your company (you) was fantastic!
K. Bates
Tacoma, Washington

08/24/2010

We purchased our equipment back in 2007 through Mega Vending, April was our sales contact.2010 we decided to sell this same unit through their affiliate, Used Vending. We all know making the purchase is exciting but their are times when the sell can be more than challenging. This particular challenge was overcome by a sales representative that worked through the issue, communicated clearly, and resolved our issue. It takes an experienced staff and strong company to work through these challenges and ultimately make both parties happy. This is that kind of company.

Thanks again April

P Webster/ P an B Petro

06/06/2010

UsedVending.com Is a fast and easy way to find vending Machines. Almost every machine is like new, and they are also cheap!

AL

10/20/2011

Thank you Stacy for the excellent location and working to a very smooth set up. The location is very happy and I have a new location. I have had multiple dealings with usedvending.com and they have all ran very smoothly and profitably, mostly due to the excellent staff there. I am really looking forward to our next deal. Thanks again for everything.

PRESTON NEBEL PAVCO, LLC BURKE, VA.

05/30/2011

I would like to thank 4 Mega Vending for all the assignments that have come our way in Arizona. They have been a pleasure to work with. They are very professional and dedicated. Each account has been very profitable.

Thank you!!!

Michael Alston/Debra Cancel
Empire Vending
Arizona

03/11/2012

I was very satisfied with the Professional customer service that we received. Melissa Powers was a pleasure to work with and she is very knowlegable on what she sells. I would recommend this to anyone looking to for a used or new machine. Thank you Melissa for a Great Job.

Scott,
New Jersey





01/25/2010

Thanks alot for the great customer service that I have gotten. I've been trying to get into vending for a few years, and you guys (specifically April Hurd) have been MORE than helpful!
Marquette Marshall
Endeavor Enterprise Vending

07/20/2011

Wow! Stacy, you & your colleagues at 4 Mega have done it again! The new account that you referred me to is awesome! It's amazing how easy you make it for me, you do all of the locating work and I just meet and shake hands with the contact & roll in with my machines! What a winning combination! I look forward to conducting lots of business with you! Thank you!

Steve S.
Ohio

03/05/2013

Dear Stacy,
My brother and I would just like to personally thank you and your business for the excellent service we received. You guys have handled all these little things with the shipping excellently and we are very appreciative. We ordered a Snack machine from another company at the same time as we ordered your drink machine and the service we have received from that company has been awful. So I just want you guys to know that you're great and we will definitely order from MegaVending when we get our next account.
Thanks, John
Orange City, FL

12/28/2010

Melissa,
We want to thank you and UsedVending.com for selling our vending truck.We tried to sell our truck for approx. 3-4 years and because of your professional and prompt service you sold our truck in 3 months.We recommend contacting Melissa at UsedVendin.com if you have anything to sell. She has an A+ personality and is very easy to work with.

Thank you Melissa and UsedVending.com
Greg
West Virginia

08/11/2014

I was thoroughly impressed with the outcome of using this site to sell my snack machine. Being that I knew only what the average person does regarding vending machines and that is,"What do I want and do I need to get change?" € The Megavending Rep. walked me through what I needed to sell them and that was pretty much it, I just waited for the emails. The second person that was interested bought the machine. The way they have it set up works out well, it weeds out the window shoppers and does not waste either the sellers or buyers time. I will definitely use them again if I ever need to sell or if I am looking for a vending machine.
Brett Braunschweiger,
Houston, TX



10/06/2010

April Hurd was my sales representative and she was great. She made purchasing a vending machine for our office extremely easy. She answered every question I had in a professional and timely manner. I am pleased with the service that I received from Mega Vending!

Heather - Bristol, PA

06/18/2012

Buying through this group was simple and informative. Calice took care of all my questions and the machine we purchased was exactly as the seller described. Thanks to everyone involved!

Brian,
Bowmanville, Ontario

I want to say a great big thank you to Melissa for all of her hard work during my recent transaction. What a great experience and a pleasure it was to work with her! We will certainly use USEDvending.com in the future and will most definitely ask for Melissa! Thanks again!
Desmond,
Traverse City, MI

10/03/2011

WHAT A GREAT RESOURCE!!! Listing and selling my used vending machines was easy and hassle free. Stacy Sweet contacted me when he had a buyer. Stacey was very professional and kind as he brokered the sale. It was a pleasure meeting the buyer and his family. Because of the great service of Stacey and usedvending.com, I sold my machines and met some terrific people! I will be sure to recommend this site to others. Keep up the great work! Delphine, Florida

12/09/2010

Thank you for all of your help in obtaining our two machines last month. You made it very easy and the transaction went smoothly. We appreciate your patience in helping us get this done. If we need more machines, you will be the first one we call.........you made things so much easier than we thought possible!!

Darwin,
MO

06/09/2011

I would like to thank Stacy Sweet and his staff for their professionalism and and timely help in securely a vendor for our business. I was unable to get anyone to supply us with a snack / pop machine.I had all but given up when I came across 4MEGA-Vending.com. I was contacted within 1 hour of submitting my request or information. Stacy was able to secure us a vendor and our snack machine was installed 5 days later. Now that's customer service!! Kudos to Stacy and his staff. I will be recommending his service to the surounding businesses in my area.

Thanks Stacy !!!

Dan Shishkowsky
Maaco of Puyallup

02/11/2014

Melissa was on top of the sale of our trailer and equipment having a buyer within a few days of our listing. Usedvending.com and Melissa were instrumental for us. Thank you!
S.R.
Durham, NC



06/15/2010

The mobile kitchen I found was exactly what I was looking for and saved me thousands as opposed to trying to retro-fit a truck or trailer myself. Melissa was a joy to work with and the transaction was quite smooth.
J L.

Oklahoma

08/27/2012

Calice, All i have to say is just look at all the other testmonials... No words!! was a pleasure you took care of the hard part and left me with money... Thanks again!!

Pinny
Brooklyn, NY

02/07/2012

Calice has been great!!!!

GT,
Houston Texas

09/20/2001

Eric, thank you for helping me find a buyer for my vending machines. Your services to the general public help eliminate Biz-Op ripoffs where companies charge 5 times the cost of an actual combo unit. Hopefully many people new to the vending business trying to start their own route will meet up with you first before being taken for extremely large sums of money. Your website is a great place for buyers and sellers to meet. Sincerely,

James Falce,
New York

03/24/2014

I wanted to share with you my experience with your company. I looked all over the web for a company that would supply our office with a soda vending machine, without much luck. I came across your website and filled out the questionnaire, hoping your company could help me find someone who is willing to put one into an office of less than 40 people. April contacted me right away via email and stayed with me through the whole process. We had a gentleman come out to our office this week and will be returning next week to install our machine. I really appreciate all the help and the follow up from April. I will be sure to suggest her to anyone I know. Thank you again for all of your help!
Carrie B., Colorado



12/22/2012

Hi Melissa, Thank You for all your help. The Office deli I purchased is up and running fine.

John
Modern Day Vending
NJ

02/12/2014

We recently sold our concession trailer through Usedvending.com. Melissa Powers was awesome. She handled all of the paperwork and made our end very easy. From the time we got the offer call from Melissa until the unit rolled out of the driveway was only 22 hours! Thank you very much, Melissa € € .
R.Z.
Sierra Vista, AZ

11/30/2011

I have had good experience's with Stacy Sweet and Mega Vending. Very easy to work with. No scamming, real and honest business. I have had several opportunities given to me, and it has helped grow my business.

The Vending Guy
Twin Cities, Minnesota

08/26/2009

I just wanted to say how happy I was with your handling of the sales of my catering truck. Melissa did a fantastic job at coordinating the flow of information between myself and the buyer. It was a pleasant sales experience.
J. R. Smith,
Leesburg, Florida

Just wanted to get a word of thanks off to you for handling the sale of my vending machines. You came through with what you promised and the transaction was handled in a professional manner and went smoothly. Certainly the sale went more quickly than I could have managed on my own trying to sell these vending machines locally. I'd recommend your service to others who want to sell their vending machines.

Edward Kaufman

02/23/2012

We are a fairly new vending company, unfortunately we had problems with people breaking into the machines. One phone call to Stacy was all it took. He totally took the time to assist in which direction to take. I did as instructed, and am totally happy with results.

Steve,
Pennsylvania

07/15/2009

Just want to let you know how much we appreciate the customer service and quality of your product. It is so nice to know that we are not on our own after the purchase. The product and service are top notch.
Clint Montgomery
Montco Mfg
Mena, AR

06/13/2011

Thanks, Mr. Stacy Sweet, for the great combo machine account! The leads and accounts that you & Vanessa have turned me on to has almost wiped out my stock pile of equipment in my warehouse, and that's a wonderful thing! I look forward to each & every transaction with you and 4 Mega, you guys make it so unbelieveably easy! Thanks again!

Victor Carter
Mr. All Worlds Inc.
"Vending Excellence"
469-231-7255
www.mrallworldsinc.com

10/13/2009

Thank you. My experience great. I was able to sell my vending machines without any problems . I appreciate your work. Best wishes always.

Shirley
Palm Coast, Florida

08/30/2010

MELISSA,
THANK YOU FOR YOUR ASSISTANCE IN SELLING MY MACHINE. I HAD IT ON EBAY FOR 2 OVER WEEKS WITH NO HITS, BUT YOU FOUND ME A BUYER IN LESS THAN A WEEK! I GOT THE PRICE THAT I WANTED AND THE TRANSACTION WENT QUITE SMOOTH!
THANK YOU AGAIN!

New Jersey

11/08/2012

When I first got into the vending business,I used a different locating service. Let me tell you that they didnt really do a good job. When I found out about 4VENDINGTIPS.COM, I decided to give them a try. The absolute best decision I ever made. Gini Sweet is an absolute pleasure to do business with and I'm looking forward to my next GREAT location with their help! THANKS GINI!!

GW
Birmingham, AL
See Hundreds more or Write your own...