DELAWARE
Delaware Trailers & RVs for Sale! Buy or sell used trailers in Delaware– we have used RVs, used horse trailers, used camper travel trailers, used heavy equipment trailers, used dump trailers, used livestock trailers, etc… AllUsedTrailers.com brings Delaware safe, easy transactions of buying used near you!
DISPLAY OPTIONS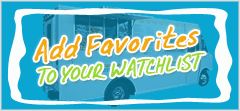 Login to Inquire Online
Call: 601-749-5660
Customer Experiences
10/26/2009

Keep up the good work!!

I cannot praise Melissa enough on all her help. She made it so easy to purchase more equipment for our new business and I will diffidently be contacting her again, SOON I HOPE!

Shawnee, CA.

02/25/2011

Thanks to Vanessa. Very friendly service. A pleasure to work with and look forward to more opportunities.

Chris, IL

06/01/2011

April Hurd is an excellent sales person to deal with. I never met her but feel she is a true friend. She is very professional. I will continue to do business with her whenever I can and will spread the word out. Thanks April

Helen Wong

07/10/2014

The sales crew at USEDvending.com have helped me sell dozens of trailers. They are top shelf, best group of sales people I have ever worked with. They cover all details and make sure everything is in place for all involved. I would trust them fully and completely to assist with any sale. Great group!
Thanks for all your help,
Stuart from Texas

06/22/2011

Thanks Stacey,
After posting my cart on ebay and craigslist with no success, i ran across your web listing for selling carts and ultimately found a buyer through you guys over the other two outlets. The offer and counter was no nonsense and the deal was executed professionally.

trey weiland

11/27/2009

As always, our experience with UsedVending was exceptional. With Melissa's help, we sold our machine at a price that was right for us. It was quick and easy.
THANKS Melissa!

Ken R
Dallas, Texas

10/09/2008

Hello, April did a great job selling me my coke machine, everything was just like she said it would would be, I would recommend for all your vending needs.

Rocky,
Rome Georgia

04/25/2012

Melissa was most helpful from the initial listing phase to the final sale process and follow-through. It was 1-2-3 simple and easy. UsedVending.com enabled me to sell my product fast and efficiently. I wouldn't hesitate to use their services again.

Alan
Franklin, TN

09/19/2014

Melissa, I would like to thank you for our experience in dealing with UsedVending.com. It was a pleasure working with you and the service you folks provide is very beneficial. You bring willing sellers together with willing buyers and the transaction can happen relatively very quickly. The gentlemen that I worked with was a pleasure to deal with, he was obviously motivated to make the sale happen. This was indicated very quickly after you had asked him what his best price was and then he got back to you right away with my many questions. For what we were looking at a mobile brick oven trailer we were able to get into a turn-key business for literally 1/3 of the price vs having to go with brand new. Huge thanks once again for all your help and putting this together.

Kindly,
Michael Tereza,
Elk Grove Village, IL

02/07/2012

Had wonderful stress free experience with my transaction with used vending.com. Calice was just extremely helpful and provided a very good and positive experience to the transaction. thanks and will certainly use them again to buy or sell vending equipment.

Al,
Massachusetts

02/06/2011

April is the customer representative that all companies wish they had on their staff. I could not ask for a more professional and courteous agent. Definitely could not have sold the machine without her help.

Brad L.
Elmsford NY

03/14/2012

Most helpful, professional and friendly customer service experience I have had in years. Thanks for all your help, I will refer others to you!

Dan,
Chicago, IL

01/23/2011

Usedvending...One Of A Kind Melissa is awesome. She did an exceptioal job. everything went very smooth with the sale of two of my vending machines. Looking forward to working with Melissa again on the sale of my five other machines.Thanks again melissa. Great Job Usedvending!!! Sandra T. Crossville, Tenn.

05/31/2012

Melissa Powers at usedvending.com is a true sales professional that blew me away with her persistence and abilities, I will definitely refer her to anyone I can looking to buy or sell vending equipment. Thank you very much and I wish you great success with your future endeavors!!!

Ron F.,
Lancaster, PA

08/13/2010

Posted my add in June and sold 4 of my vending machines in August! I never thought I would get such a fast response. It was nice to have a person behind the wed site that I could ask questions and it was an additional plus that the person I was dealing with was Melissa! She had all the answers and was a pleasure to deal with, thanks Melissa and thanks to USEDvending.com!

New Jersey

06/03/2012

UsedVending found a buyer for our 10 vending machines and we were very satisfied with the service provided. They gave us good advice throughout the process, and once they found a buyer, they worked with both buyer and seller to finalize a deal. Thank you especially to Calice for her professionalism and good disposition.

AR
McLean, VA

I would like to commend April on her pleasant attitude and on her quick response to my questions concerning my vending cart that is on sale on your site. I have talked to her on the phone and when I hang up I have the answers I was looking for and a smile on my face because of her cheery personality!!
Dallas

Pueblo, Colorado

02/20/2012

Tara Nelson-Pettigrew was terrific! She kept us informed every step of the way and was very prompt to respond to any of our questions. Not only is she right on top of everything but she has a wonderful upbeat personality and was a real pleasure to talk to. Great job Tara.

Candy,
California

10/11/2011

I searched everywhere for a operating manual to an older vending machine. I decided to shoot an email to usedvending.com as they seemed like the most searched and reputable company on the internet to see if they could help. Within the same day of contacting them April Hurd responded with a PDF copy of the manual. This has to be the BEST customer service ever, especially considering I did not even buy anything. I will definitely use these guys next time for my vending machine purchases. Thanks again April. Matt, Redwood City, CA

01/17/2011

Melissa,
Great job in getting back to us with the machines we needed and explaining how the process works. The transaction went very smooth and the description was what was stated. We are happy with the machines and will be doing more business in the near future. Thank you for your help and we will be talking to you soon. Glenn Elk Grove, Ca.

02/25/2014

We were thrilled with the level of service and professionalism we received from your company. We had no idea the trailer would sell so soon!!! Only listed a few weeks and the next thing we knew it was a done deal. Couldn't believe how easy the whole thing was. Thanks again for your help, you were amazing.
A.B.
Kilgore, TX

I was skeptical about using a website selling company from my experience with time shares but was pleasantly surprised when I received two offers for my machines from Usedvending.com I would definitely feel good to use them again if I had more machines to sell. Melissa was great in this transaction. Thanks Melissa, you are a great asset to your company.

Lou E.
San Jose, CA.

02/23/2011

With Melissa's professional guidance my selling experience went very smoothly. It was a delight to work with Melissa. Thank you.



Pittsboro, NC

10/20/2009

april did a exceptional job for me a true professional all the way good job april. i will buy more from her when i need them.

Pea Ridge, Arkansas

04/29/2012

Pleasantly suprised on a quick sale. The whole process was easy and handled very professionally.

Tom Timms, MS

10/30/2009

April Hurd is the best thing since cotton candy, literally... I started my business a little less than three years ago and her office has already provided me with three top-notch locations that have propelled my business ten folds. April has been helpful throughout each and every process that I had with MegaVending. I purchased equipment and had locations given to me, every transaction was handled professionally, courteously, and expeditiously, you don't want it any other way. Thank you April for your dedication to your professionalism. It's people like you that makes dealing with MegaVending more rewarding.

Las Vegas, Nevada

03/19/2014

Melissa was wonderful to work with. She found us exactly what we were looking for at a great price! We couldn't be happier with our experience.
D.S.
Ortonville, MI

09/19/2014

"USEDvending.com was very easy to use and very helpful in selling my vending machine. The staff was absolutely wonderful and followed the sale through with me from beginning to end. They found the buyer and made the transaction very simple and professional. I would definitely recommend their services. Thank you for all of your kind assistance!"

Michael,
Brighton, Michigan

12/23/2013

It was a very helpful and easy way to sold my food truck. Melissa did a nice job, I will recommend it.
M. Navarro, Ohio



08/26/2012

Calice and Used Vending ROCK!! Used Vending has been a fabulous way to purchase bulk vending equipment. Calice has worked hard to get me the best price on all of the equipment. I will continue to utilize Used Vending and Calice for my equipment needs.

C.F.
Virginia Beach, VA

06/04/2012

Thank you 4Mega-Vending for making what I thought would be a long difficult process, so EASY! After I explained to Gini S. what my company was looking for-she did all the work. She made the calls and contacted several vendors that would fit my needs. They called me - all I did was decide between them. 4Mega-Vending is definatly the way to go to supply any of your vending needs. Thank you Gini-You're the best.

Cathy L.,
Seminole, FL

07/15/2009

Just want to let you know how much we appreciate the customer service and quality of your product. It is so nice to know that we are not on our own after the purchase. The product and service are top notch.
Clint Montgomery
Montco Mfg
Mena, AR

03/04/2012

Calice was so helpful. She made the process so easy and answered all of my questions quickly. Can't ask for more than that! Thanks again Calice :D

Jennifer,
Pensylvania

11/02/2010

April was just amazing. I asked so many questions! She answered them tirelessly. She is an expert in her field. April was prompt with her replies, accurate with her information, and her customer service skills were awesome. She was a true professional throughout the experience.
Thanks so much, April.

Wanda, Evans, GA

Dear Eric, Your Great! I want to purchase 10 NEW Vendstars complete with stands. I'll tell you Eric I will definitely be doing more business with you in the future...you shall see. I have searched the entire net practically looking for not only good prices but someone I felt comfortable working with and BINGO....I found You!
Thanks Eric
Sincerely, Shirley D.

04/18/2012

Gini was awesome to work with!! I was very pleased with the service received and response time on everything. I would highly recommend them and would do business with them in the future for sure! Thanks for making my life easier!

Ryan Roberts Grimes, IA

06/13/2011

Thanks, Mr. Stacy Sweet, for the great combo machine account! The leads and accounts that you & Vanessa have turned me on to has almost wiped out my stock pile of equipment in my warehouse, and that's a wonderful thing! I look forward to each & every transaction with you and 4 Mega, you guys make it so unbelieveably easy! Thanks again!

Victor Carter
Mr. All Worlds Inc.
"Vending Excellence"
469-231-7255
www.mrallworldsinc.com

08/02/2010

I have been in the vending business for a year or so. My first transactions with vending companies were expensive and not very customer service oriented. However, I have made them work. When I needed to buy more machines, I had plenty of time to look, research, and time to negotiate. I felt like I shopped the planet. I kept coming back to April and she continued to work diligently with me. I purchased two machines from her, they were exactly what I needed and they were shipped on time. We even scheduled the delivery around a planned vacation I had. April is fantastic. She will always be my first call when I need machines.

Kenny Deen
Snacks A Lot, LLC
Henderson NV

03/03/2010

Melissa and Used Vending handled everything very professionally

Spring, TX

I can't tell you what a relief it is to have an empty garage. Without your help, I may never have sold those vendors. I was ready to dump them and lose everything. This would have been easier than the sight of them everyday. Your service is very much appreciated.
Jody
Denver, CO

07/08/2011

I just want to say that Melissa and April are truly a blessing. They both helped me tremendously in finding the vending machine that best suits my needs. Melissa walk me thru the steps and A to Z. It's been a few months now since I've had my machine and I must say it's a huge success. Thank you ladies so much for helping a new comer like myself get adjusted to the vending businness. Mega Vending/ Used Vending you rock!!!!

Josh T., Los Angeles, Ca.

10/17/2012

05/25/2011

Hi Vanessa,

I am EXTREMELY pleased with your site. You give me (the small businessman) an opportunity to expand and compete. My experience in dealing with you and everyone on the site has been Great!

Thanks,
Vending for All
Tennessee

09/19/2014

We had a good experience and everything was perfect.

A. Janlou
Rockville, MD

I recently sold four combo machines through USEDvending.com, and was very satisfied with the service Eric Normand provided. While I received substantially less for my equipment than I originally paid, that was more a function of being ripped off by (distibuting company name protected) when I originally bought them. I wish I knew about USEDvending.com back then! Eric was prompt in returning my calls, and most importantly sent the check when promised! At any rate, I would highly recommend USEDvending.com and Eric Normand to other sellers and also buyers too, who can get some outrageous deals. Don't be like me - avoid (distibuting company name protected) and other 1-800-RIPOFFVEND companies like the plague, and go with USEDvending.com instead.
Barry Waterman

Chicago, Illinois

09/12/2010

I recently got in contact with usedvending.com on a different matter and was put through to April. They were not able to help me on that matter, however April took her time and got to know me and my business, by asking questions. I mentioned that I had just got out of the cigarette machine business, because of the law changes in VA. The next day she had called me back and mentioned she had a buyer interested in buying all my cigarette machines. After about 3 weeks of really trying hard and going through all kinds of hoops, she managed to get the deal to go through. I was able to sell all my machines in one shot, with very little effort on my part. I will definately remember April for all my vending needs, both selling and buying because she is so easy to deal with. It was a real pleasure getting to know her.

Preston Nebel
Preston Amusement & Vending Company
Burke, VA

12/29/2009

dear melissa i would like to thank you and used vending company for the best service i have ever had. the sale of my concession truck went real smooth. a job well done.

if you ever need a reference please have them call me

chuck neri
stafford springs ct

02/18/2014

I truly enjoyed my experience with UsedVending.com, they were steadfast and structured with the entire process. I was able to search products and talk to a great customer service representative in Ms. April. She helped me receive my products within days with a smooth trustworthy transaction at a great price!
Thanks again April
Cordially,
Harvey in MS
See Hundreds more or Write your own...