DELAWARE
Delaware Trailers & RVs for Sale! Buy or sell used trailers in Delaware– we have used RVs, used horse trailers, used camper travel trailers, used heavy equipment trailers, used dump trailers, used livestock trailers, etc… AllUsedTrailers.com brings Delaware safe, easy transactions of buying used near you!
DISPLAY OPTIONS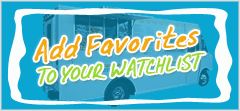 Login to Inquire Online
Call: 601-749-5660
Customer Experiences
05/21/2000

I contacted Eric Normand through his webpage several months ago in regards to some vending machines that I had for sell. His service provided another way to sell my vending machines other than posting classified ads. His service directly reached potential buyers and saved me money. I got a fair price for my vending machines and was able to sell them in a reasonable time. He kept in contact with me the whole time we worked together and I felt reassured that his efforts were true to helping me sell my machines.
Thanks,
Jason Aycock

09/25/2012

Great experiences with 4 Vending. Very professional and I have landed 3 accounts thanks to their service. I have worked with Gini Sweet and she has been exceptional from day one. Thank you again for all your efforts.

Frank P.
Schaumburg, Illinois.

Hello Julie, I just received the shipment. That was fast! I really appreciate your help and I'm very impressed how fast you filled and shipped my order. I'll be ordering 20-25 more machines in the next two or three months. I'll definitely be in touch when the time comes.
Thanks again, Randy P.

05/01/2012

UsedVending.com, especially dealing with Melissa, gave us a great selling experience to move our vending machines. This company was efficient, professional & caring- matching & selecting with seller & buyers to complete a smooth & pleasurable transaction. I would recommend use of their services anytime.

H & P
Massapequa Park, NY

11/06/2013

My experience with Mega vending can be summed up in one word, AMAZING! From the time that I entered my information into their system, I was immediately taken care of. April was so attentive to the needs we required, incredibly understanding, and efficient in executing a perfect fit for our company. We had a very smooth and easy experience and we will definitely refer them in the future.

J. Ortiz
New Jersey

02/02/2012

Melissa was absolutely wonderful to work with! We had a few challenges getting our unit sold but she never gave up! She was very thorough and worked hard to get the price we wanted.

Thanks again UsedVending - you're great! :)
Martha, Colorado

03/25/2011

thank you for your service.Vanessa was truely great in her help and was very sweet in the way she helped.

sincerely howard swayne

10/26/2016

Bradley, Thanks for making the sale of my trailer.Very professional.Had it listed for one day and had a buyer . Would highly recommend this company.Thanks again,
Linda Wallace,
Dixon, IL

03/03/2015

Hi Melissa, Sorry I did not get back to you in a timely manner. I have been busy. I just wanted to tell you thank-you for working with me on finding me the perfect truck for my business. The truck that I purchased is perfect for my business. The purchase was a simple straight forward process. (A series of actions, changes, or functions bringing about a result) This truck turned out to be a super good deal. Thank you again.
Suzette
Seattle, Washington

09/09/2014

So far, we are completely satisfied with the coin changer. Just installed last week (photo). All working well. Thank you. Yours was the best price for the type and quality we wanted. Would certainly recommend your product, and your company to others.
Greg Dabel-
Creekside Townhouses, Sebastopol CA

09/15/2009

I have become used to everything working so smoothly with your company. Customers are always aware of what to expect; there are no surprises. Your communication is timely and reliable. As a result, there are no big issues. That is a great comfort to a vending operator.
Thanks

Don Knight
Schaumberg, Illinois

10/10/2016

Thanks so much for all of your assistance. I had a great experience working with UsedVending. Everyone was very professional and helpful from posting my original listing, emailing me monthly to ensure the listing was up to date, coordinating questions and responses between potential buyers and seller, and providing support and document direction throughout the final transaction and transfer of property. I would use this service again in a heartbeat and recommend it to anyone else I know in this industry. This can be a really stressful process and UsedVending made it very easy for me. Thanks again.

Regards,Kandi Mitchell
Former Owner, Shenandoah Express Juice & Java
Bristow, VA

09/16/2009

4MEGA-Vending.com is a wonderful idea! It's difficult to find vending services that want to deal with a company like ours but this search site hooked me up with a wonderful vendor (Fox Vending) and I couldn't be happier. Melanie from 4MEGA even checked in with me a few times afterwards to see how things were going.
The person(s) who gave birth to this vending match up site idea are geniuses!

-Kathleen King
-ACER Exhibits
Belcamp, Maryland

05/09/2016

Hi April, I'd like to thank you for selling another one of our vending machines. Like our past experience with UsedVending all went smoothly. Thanks for your great customer service. Looking forward to selling another one soon.

Pete Morales,
Harleysville, PA


11/14/2013

Outstanding customer serivice! Great communication skills! April Hurd was able to help me 100% with all my concerns about the product I purchased today. I couldn't be happier with my experience over all. What an amazing job, April! Thanks for all your help.
Guillermo H.
McHenry IL

06/20/2012

Amazing experience - everything went so smoothly. Melissa did a great job with communication on what the next step and kept us very informed. Thanks.

Fran,
IL

04/28/2014

It's been a bit of a process (2 years plus) trying to sell our wall mounted tempered controlled vending units, but Calice Bilica has been on her game. We are very grateful for the progress in getting rid of our inventory as well as the thorough attention to detail Calice provides. Thank you Calice and Usedvending.com!
D.R.
Baltimore, MD



07/26/2012

Gini helped us secure a reliable and reputable vendor in no time, we are so pleased with the level of service she provided.

Madeleine,
FL

06/17/2014

I am very pleased with my experience with Megavending in purchasing our first vending machine. My sales person, April was quick to respond to my questions, helped me through the purchasing and financing options and ensured that I was kept informed through the entire process to delivery. She is excellent in follow up and I highly recommend the company and my account representative. When we purchase our next machine...we will be repeat customers.
Marc B.
San Diego, CA

01/07/2017

I recently purchased a truck through this site. Bradley Heath was extremely helpful throughout the entire process. Bradley went out of his way to make the transaction smooth and was there to answer all of our questions/ concerns at any time. Thank you for all of your help Bradley.
Jim Coponi
Colonia, NJ

04/21/2016

Hi Wendy,
Well, I have to admit, I wasn't overly optimistic when I placed my ad with UsedVending.com. Although I had seen many trucks and trailers listed as "sold", I just thought; "How many people really buy from a website "? But the terms and conditions, and easy-to-navigate website made it impossible for me to pass up.

I must say, it was an excellent experience from start to finish, with solid, friendly communication. Thank you for selling my truck! I will highly recommend (to anyone) for you folks to help with buying, or selling, their next truck, trailer, and/or equipment.

Thank you Wendy, and everyone at usedvending.com!

Regards,

Aldo Panera

06/13/2014

Dear Mega Vending Management, We have recently had the pleasure in dealing with Ms. April Hurd / Mega Vending Sales Associate. April was extremely helpful with this process. She understood our requirements and easily guided us Through set up. Thereafter, professional vendors promptly contacted us and presented us proposals. They too were responsive and flexible. Whole process was less than 1 week. I would strongly suggest Mega Vending services for anyone looking to fulfill their needs.
Neil Dale,
Vice President €General Manager
Clark Worldwide Transportation

08/11/2015

Ciao Jennifer. We received the truck and looks great. I want to let you know that we are very happy on how fast you were be able to find us the right deal, and how professional is your Team. Looking forward to keep doing business with you.
Fabrizio Cercatore
Berkely, California

01/09/2011

For petes steak, if we only listened to Melisa our unit would nave been sold sooner! Great job Melissa and our trailer has a great new home clear across the country in Co., unreal!

02/15/2017

Used Vending, I wanted to drop and note and say thanks to your company and the EXCEPTIONAL SERVICE provided by your representative Jennifer. Words cannot express how much I really appreciated her professionalism, communication and guidance throughtout this process. I have already been spreading the word about your company and will continue to recommend your company to others in the future. Thanks again Jen and the UsedVending.com company!

Andre' Johnson
Southfield, MI

01/26/2011

"Customer Service" is a term that has been used very loosely and often misused. But any time I had to deal with you guys, I knew that I get a straight answer and clear instruction on what you could do for me and in return what are my obligations. There was no empty promises nor dilatory responses. I knew exactly when and what would take place next. This service approach along with the pleasant phone conversation with Vanessa Long, makes a very positive business experience. One initial e-mail and one follow up phone call took care of the business. With my crazy schedule, I appreciate this quick & straightforward service and Vanessa is always a joy to contact, to wrap up the business. Keep up the good work guys.
Thank you.

MTPVending

07/13/2016

I just recently sold my food truck that I had listed with Usedvending.com. Melissa was my contact there and she did a great job handling the sale. It makes things a lot easier when your not used to selling. All the paperwork was provided which made it a breeze. I would list items again on USEDvending.com.
Victor Routsis
Richmond, VA

10/31/2016

Recently I used Usedvending.com to sell a corn roaster. My broker Melissa did a fantastic job with communications between the buyer and myself and made things super easy. I would definitely use them again if the situation presented itself.

04/06/2017

Bradley, Thank you so much for all the help in getting my vending trailer sold. It was on the website for 3 weeks and it sold. Bradley kept me informed as the sale progressed until it was completed. I would recommend this site to anyone

Donna Watson,
Tupelo, MS


01/21/2016

My Food Trailer was on *Bay for months, and the only thing I got from it was the monthly bills. I also received a few scammers, trying to get my trailer for free. The great thing about "USEDVending.com" is, its absolutely free! They also provided some level of vetting potential buyers. I encountered Zero scammers... Melissa worked with me for 6 weeks, and at the end, I had been contacted by three viable buyers. The third buyer she sent me came and sealed the deal.. He's happy, and I'm happy. If I ever buy or sell used vending equipment again, I know exactly what I will be doing. I will be calling Melissa, at "USEDVending.com"! Its a one-stop comprehensive transaction. I only needed to email her a few pictures, and she did all the work! Wow! Did I mention that it was FREE? :) Thanks Melissa, for being a knowledgeable, caring professional!
David S. Higgins
Orlando, FL

04/14/2016

We had the pleasure of being on both sides of the sales experience with Used Vending.com and I have to say it was effortless in both cases. A few years ago we needed (2) more machines for a location and went on to the website and found exactly what we were looking for. The transaction was quick, simple and easy. We were very impressed. Now recently we were looking to sell the (3) vending machines we had left as we are no longer in the business. I placed my ad on their website and over the months, received monthly updates from the website to verify machines were still for sale at the same price listed. This was very helpful as it was a constant reminder that we needed to sell them, and allowed me the opportunity to adjust my price if needed. I was contacted by April recently with an offer. I accepted, the paperwork was initiated, the buyer called me and set up a time to make the transaction. All this happened within a week. Machines are gone and I am very happy. The staff at UsedVending.com was very helpful, thorough and professional and I could not have done this without their help. It was a great experience dealing with the company and I would definitely refer them to anyone in the vending business who needs to buy or sell. Thanks for everything and keep up the good work!

Gina Hough
Davie, FL

10/27/2014

I just wanted to share some of my wonderful experience with purchasing a concession trailer with your company through Crissy Cook. She made sure that every thing was done quickly and easily. From the beginning I stated to her that we were needing a trailer within a week and she made that possible. She answered ever one of our questions very to a tee and in a quickly manner. We know in the future we will be using this company again. Fantastic experience and transaction. We couldn't Thank her enough.
-Tiffany Sprayberry, Just A Little Frosting Co-Owner
Lineville, AL

10/20/2009

Earlier this year (2009) i was contemplating a start-up vending biz...having no prior experience i searched online for suitable "information" providers...i stumbled onto April and i was very impressed with her patience, demeanor, ability to answer all of my stupid questions and ask me the ones i couldn't think of - she was extremely helpful to me

although i decided not to pursue the biz i wholeheartedly endorse April and wish her continued good luck in the future

mike henry
colorado

05/20/2016

It was a pleasure to work with April, she always kept me in the loop and never had a problem. Things went very smoothly. Thanks for the help.
Rick LoChirco
Henderson, NV

06/28/2011

I used your company through Melissa Powers and she has made the purchases go very smoothly,one that fell apart,but with her experiance she moved me along to another purchase which was necessary for me to fulfill my clients needs,Thanks so much Melissa for your great help and caring for my business needs.

Wayne Basilotto,Your Choice Vending

03/26/2016

UsedVending.com helped us sell our unit a second time around. We sold it last year and then the buyers needed to re-sell it this year and UsedVending stepped up to the plate and made it happen! Thanks!
Greg Fisher
North Fort Myers, FL

09/09/2016

Wendy, Thank you so much for your help with my purchase. You guys really helped to get all the answers up front and prove these transactions aren't crazy scams. I went through many leads on Craigslist and eBay and EVERY....SINGLE....ONE was a scam. I am very happy with my purchase and the seller is more than happy to help with questions I've had after the purchase. I will definitely keep you in mind for additional purchases or referrals.

Thank you,
Lisa Ravlija

10/14/2009

Called with a simple parts question and was attended to in a very prompt and courteous manner. Unfortunatly I was looking for VERY obscure parts for an OLD machine ( older than the help...) still the person I talked to, April, was very helpful and provided the contact number for a possible solution to my problem.
Thanks to you April.

Coatesville, Pennsylvania

07/20/2014

Thank You. Everything was very fast and easy, Melissa Help me a lot in everything!!! She is great!!!!!!!
Carlos Perez,
Miami, FL

09/10/2016

UsedVending.com and Bradley were extremely helpful throughout the whole process. I was very appreciative of them always keeping me informed about any updates in doing their best to help me. I knew I wasn't spending a whole lot of money yet they treated me like A MILLION $ client. I will definitely be doing business with them in the future.
Sean Gates,
Wichita, KS

10/05/2009

Used Vending is a great venue to sell your machines quickly.

I have found the team at Used Vending to be knowledgeable, timely, professional and very helpful. They took the time to understand my specific situtation and to deliver results that exceeded my expectations.

I highly recommend Used Vending to sell and buy quality vending machines.

Pansy
Huntington Beach, CA

03/22/2016

Hi Melissa - Thanks so much for helping us get our Food Truck sold! The way you worked with the buyer, the buyer's bank and how you arranged all the meet and greets and test drives, was instrumental in getting everyone on the same page and ultimately closing the deal. We couldn't have done it without you, and will send anyone we know that is looking to sell, or buy, a truck or trailer to you! Cheers!

Ann and Dave,
Kenmore, WA

12/16/2015

Hey Melissa, Thank you very much for your help in selling my catering truck. You were prompt with communication and were a great liaison between the buyer and me. Thanks very much too, for pulling everything together to make the sale happen.
Sincerely, Lori Stratford
Bozeman, Montana

02/11/2014

Melissa was on top of the sale of our trailer and equipment having a buyer within a few days of our listing. Usedvending.com and Melissa were instrumental for us. Thank you!
S.R.
Durham, NC



03/19/2012

To whom it may concern: Thank you for allowing me to give this testimony. A couple of years ago we put our first concession trailer on your site. Withing a few weeks it was sold. The transaction with the men from New York went without a hitch. During this time I was on the phone with Melissa constantly as I had never done this before. To my delight she was always calm and even a huge encouragement as she would help dismiss my fears of something going wrong. We bought our first trailer after this and soon found out it was too big for most fairs and decided to sell within six weeks of receiving it. Once again Usedvending did a wonderful job as it sold within days of being on your site.

Thank you Melissa once again for your professional attitude and advice. We then bought our second trailer and while waiting for it to arrive I did a homemade quickover with a gooseneck trailer that i already used for other opportunities. Once the new trailer arrived we decided to sell this one as we didn't need it. For the third time we went with you and once again it sold withing a few weeks. Awesome!! Just recently my wife and i decided to let go of the other mobile kitchen. We loved it but with us being a ministry we saw that it was very easy to get offtrack from our primary calling to minister the gospel. This unit sold once again very quickly and as a result, we are now back on track. But what I really want to say is that I wish that we could find people with the caliber of Melissa. Our ministry would be further ahead. Thank you Melissa very much. It has been a huge delight working with you.

Sincerely, Joseph and CJ Kyser
Georgia

02/16/2011

Thanks Melissa for making our 1st experience with www.UsedVending.com so simple and pleasurable. It was a great dealing with you and your seller. I will be using your company again in the future and I look forward to a long, mutually beneficial relationship.

Sincerely,
Bobby

02/23/2011

April is a terrific person. She has, I think, really gone out of her way to help me sell some of my vending machines. She has been very helpful in understanding and following through with some of my most difficult time. She has often very courteous and has made suggestions to help me sell my my machines. I think she well serves her employer as well as her customers. It has always been a true pleasure to work with her.

Gil Gamboa,
Baldwin Park, CA.

08/21/2010

Found an add for Wowie Zowie gumball machines on UsedVending.com and got a great deal on them. Thanks to Melissa for send info on completing transaction. VERY HAPPY!!
UKJEFF

12/20/2013

Melissa was of great help in selling our commercial kitchen. Made things as easy and quick as possible. Thank you again! Highly recommended!
Steven
Carlsbad, CA

12/29/2009

dear melissa i would like to thank you and used vending company for the best service i have ever had. the sale of my concession truck went real smooth. a job well done.

if you ever need a reference please have them call me

chuck neri
stafford springs ct
See Hundreds more or Write your own...