DELAWARE
Delaware Trailers & RVs for Sale! Buy or sell used trailers in Delaware– we have used RVs, used horse trailers, used camper travel trailers, used heavy equipment trailers, used dump trailers, used livestock trailers, etc… AllUsedTrailers.com brings Delaware safe, easy transactions of buying used near you!
DISPLAY OPTIONS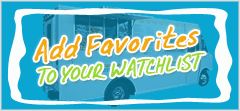 Login to Inquire Online
Call: 601-749-5660
Customer Experiences
12/10/2011

I want to thank Melissa for all of her help. I checked out your website for a new combination vending machine to add to our business. We had an opportunity to add a new site and they wanted 2 machines. We found an offer for 3 machines in our area and so we contacted your company to start the process. I e-mailed with Melissa regarding our small business and the plans that we had. The next day I received a call at my home for an even better deal. For about the same amount of money that we were going to pay for the 3 machines, she told us of an offer for 6 brand new and 1 slightly used machine. The only catch was that it was a fast deal as the seller was moving out of the area and wanted to move the machines. By that weekend we had picked up our 7 new machines and placed 2 of them. We have already made enough money back from those 2 mahines to pay for the 7 that we bought. We are in the process of placing the other 5. Thank you again Melissa for looking out for our best interest. I have already recommeded your site to a friend who is just getting started in the vending machine business.

05/15/2016

Melissa, I would like you to know, how pleased I was working with Usedvending.com, buying my food trailer. It went very smooth and I was able to find exactly what I needed on a tight budget. You and your associates where prompt getting back to me, and I'm ready to take on the Food Truck world now. Thanks so much,
Jason Mihalik Casaculinarian LLC
Casaculinarian.com
East Stroudsburg, PA

04/15/2014

It was a pleasure working with Melissa Powers with Used Vending. All I had to do was contact her and tell her what I was looking for and where I was willing to go to get it and she did all the leg work. She immediately got back to me with information. With her help and knowledge the transaction was a breeze. I highly recommend Used Vending and Melissa, they are professionals at what they do and seem to enjoy doing it.

J & C Vending
Glen Head, NY

11/13/2015

I've never purchased a concession trailer. Thank you Crissy Cook for making this process extremely easy and working with me every step. I appreciate the great job you did. Thanks again.
Julie Swann,
Hayden, AL

04/26/2011

APRIL'
IT HAS BEEN REALLY NICE (AND EASY) TO DEAL WITH YOU.
I COULD NOT FIND THE PART I NEEDED ANYPLACE I LOOKED BUT YOU CAME WITH IT QUICKLY.
EVEN THOUGH I WAS ORDERING A SINGLE SMALL PART YOU MADE ME FEEL LIKE A BIG CUSTOMER(MAYBE SOMEDAY).
THANK YOU


HB
ELMIRA NEW YORK

11/02/2016

Hi Wendy, Thank you so much for handling the sale of my food concession trailer. You did a great job and it sold faster then I expected. It was a pleasure working with you! I would recommend your service to anyone I know because Usedvending.com helped sell my concession trailer in two weeks' time.

Best regards,
Azat Pirmuhamedov

04/12/2010

You did a great, fast job getting these machines sold. I will be sure to recommend you
to anybody wanting to buy or sell a vending machine.

James

I have to admit, I was very skeptical when I made the decision to list our trailer on this site. Melissa made contact with us immediately. She offered suggestions about info to post and offered to help us post more info (pics).
When Melissa informed us about a potential buyer, my questions began pouring in to her. She contacted me via phone, e-mail, and text (as it was convenient for me!). Melissa guided us through the entire process and made us feel like we had no worries about selling on the internet! Melissa closed the deal for us. We are happy with the entire process. For Melissa's sake, I hope not all customers need hand holding like we did! She was GREAT! The entire process was a great experience and we would use this company again and we recommend it to everyone!!!

Ken & Janet
Tifton, GA

10/25/2009

The staff at 4 mega vending Co.is wonderful especilly Ms.April Hurd.She was very professional and went above and beyond the callof duty. When i am ready to buy my next machine,it will definitely be with 4 mega vending. Contact Ms.April hurd,she will take care Good care of you.
Kervin Nicholas

01/15/2016

Dear Jennifer, Your company must know that all wealth is a product of labor, I can truly say that I apreciated working with you on getting my trailer sold, at times it seemed doing so was a tremendous challenge but you got it done. A business leader has to keep their organization focused on the mission and a leader also has to motivate potential partners to join, as you did, along with Eric your boss. Let me also note you not only worked with me from 9-5, you extended your services after hours, making your loving kindness a pleasure and a joy.
Again I give Thanks and look forward to working with you in the future.

Holy Smoke Mobile BBQ & Jerk
Dennis Pamplin
Lincoln, AL



10/08/2010

Connie Jordan/MegaVending referred us to a real money-maker location. We depend on MegaVending for quality referrals to expand our vending business. Thanks Connie/MegaVending. We look forward to more referrals!

Prestigious Partners LLC

I have purchased 10 vending machines through Eric at USEDvending.com and have been very pleased with the service I have recieved.They were several different transactions and I received the same service each time. Eric always follows through to be sure I am satisfied. I will continue to do business with USEDvending.com as long as they are on the web. sincerely,

Dan

09/30/2010

Melissa Powers did a great job lining up the seller and myself quickly. I was able to start my business much sooner. Thanks again, Melissa.

Steve M

01/12/2011

1/13/2011

I would like to thank Vanessa for all her efforts and due diligence in seeking out a quality vendor for our company. I have had no success on my own locating vending company's that can support our small company needs. I was at a point of giving up when I found and contacted 4Mega Vending. My search was over. Vanessa took over and began searching for me. Vanessa was always their for me explaining the process and working very hard to find vendors. The calls came in. It was great. My labor intensive project just became easy. Due to Vanessa, I believe I have found an excellent, quality, vendor. I am excited about our choice. Vanessa made my search very easy, smooth and pleasant. I just cannot say enough about Vanessa. My experience has been exceptional. I have dealt with many companies and many individuals during my career and Vanessa knows what customer service means.

I highly recommend 4 Mega Vending to anyone who is looking for assistance in locating vending services.

Susan
McKinney, Texas

02/16/2011

Thanks Melissa for making our 1st experience with www.UsedVending.com so simple and pleasurable. It was a great dealing with you and your seller. I will be using your company again in the future and I look forward to a long, mutually beneficial relationship.

Sincerely,
Bobby

10/30/2014

Melissa, Thank you so much for all the Help you and your company gave me during the selling process of my Vending trailer. I am so glad I chose your service to sell my trailer. You made it easy, and I could not believe how fast it sold .. I think from start to finish too only 3 weeks. The experience was so good I wish I had another trailer to sell. Your service and your company did a great job and I will definitely recommend you to all my friends and family in the food service industry. Thanks Again Mellissa you were a pleasure to work with.
Be Well,
Mike Perna,
Mt. Prospect, IL

12/23/2014

Thank you Melissa for all the great work you do. Its been a pleasure doing business with you and for having the patience to work with me. Sometimes I can be difficult to work with but you always kept your cool, with prompt and courteous responses to all my questions and eventually during the years resulting in the purchase of nine vending machines all in the condition described or better.
Thanks, Blessing, Merry Christmas and a Happy New Year
Al Hernandez, Falcon Vending Solutions
Austin, Texas

06/17/2012

Thanks "usedvending.com" and especially Ms. Calice! My client needed a specific type of vending machine and usedvending had it listed. Calice helped put both buyer and seller together and all went according to plan. My client is now one Happy Camper! Thanks again Calice!

James Bastrop, Tx

10/03/2016

Julia, you have been great to work with. And I learned a little about small towns in Colorado and Mississippi. I had tried to sell the trailer myself, but with no luck. I would get inquiries but no offers. You were able to not only get the offers, but follow through to completion - through all the ups and downs! It's been a pleasure.

Dell Culver,
Overland Park, Kansas

12/07/2009

Thank you Melissa and everyone else at usedvending.com for all your help! I truly appreciate you selling my concession trailer for me! You did all the work, while I collected the check!

Lake City, Florida

10/07/2010

I received my best location from you guys. Connie was very personable and easy to talk to. I look forward to working with her in the future.

Thanks

12/07/2009

April is the best,
We have been trying to purchase a vending machine for several months, April has worked with us through the process. I always look forward to our conversatons on the phone, April never had a harsh word to say, even on the days I called her three and four times about the same thing. Our machine is operating beyond our expectations. We are looking at getting a much larger machine in the near future through 4Mega Vending.
Thank again for everything and Stay Blessed.

Maurice
Lawton, Oklahoma

05/29/2012

Gini Sweet Helped me out tremendously in getting someone in here to take care of my vending needs. Thanks Gini for all your help in this matter.

Terry Lovely, Storm Trailers
Indiana

Melissa Powers aggresively sought and executed the sale of one of our Office Deli Vending machines. We applaud her execellent job and that of the whole crew at Usedvending.com. We will be using Melissa & Usedvending.com to sell all of our equipment in the future.

04/18/2012

I worked with Melissa for months. The education and honesty were most helpful. She kept me in my price range, didn't try to upsell me or sell me junk, and she was always available. We journeyed across the US and I highly recommend Melissa for her professionalism and the friendship that grew. The couple of units that I missed out on were due to my hesitation. I should have listened to her.

Brian Lurie
Kirkland, Wa.

10/19/2009

MELISSA, HANDLED A SALE FOR ARE COMPANY OF ONE VENDING MACHINE ABOUT 3 MONTHS AGO AND DID A GREAT JOB IT WAS HANDLED VERY PROFESSIONALY ALL PAPER WORK IN ORDER. SHE IS WORKING ON THE SALE OF 2 MORE OF ARE MACHINES AT THIS MOMENT AND WE HAVE NOTHING BUT FAITH IN THE WAY THEY HANDLE THE SALE WITH NOTHING BUT INTEGERITY. AGAIN THANKS TO USEDVENDING INC.

MIKE GRASON FRESH OASIS CREATIONS INC.
Orlando, Florida

04/27/2016

All the people at UsedVending were very helpful in making this sale happen. Everything went very smoothly. I got my asking price and it was a pleasure doing business with them.
Mary L.,
DeLand, FL

05/14/2014

I've done business in the past with Mega Vending and will continue to. Their step by step buying process works right down to the delivery date. They'll also assist you in which machine would most suit your needs. April was most helpful, honest and always there when I had any questions. I recommend MegaVending and April very highly, Keep up the great buying experience!!!!
W.B.
Your Choice Vending, NJ

10/25/2011

Thank you April Hurd for your very prompt attention to my vending needs. Your company should be proud to have a dedicated and cheerful employee as they do in you. I would totally reccomend your company to anyone I possibly can. Thanks again for your help.

Vickey Lavender,
Alabama

06/13/2011

Normally takes a bout a week to set up an account . I had this account that took me a month to set up due to numerous red tapes set up by the company and building management. I have to say if was not for the support and encouragements of your team I would have given up. Thank you Stacy Sweet to stand by me and helping me. You guys are AWESOME.

MTPVending

10/01/2009

Our experience with USEDvending and their representative Melissa Powers, has been very positive. Melissa demonstrated professionalism by being very informative and timely with both of our transactions. We won't hesitate calling USEDvending.com in the future.

Diane and Dave Davis
Tuscaloosa, Alabama

08/22/2011

Stacy was great! I had a hard time finding a combo machine for our small office and he was able to find me someone right away!

Thanks, Stacy!

Kathleen,
CA

10/04/2012

4VendingTips.com was a very easy website to use. I filled out the information. Gini confirmed she received the email, and I had someone calling to make an appointment in 24 hours. I called other vendors and the vendor referred by 4VendingTips.com was the best fit for our company. He is local and thats what I was looking for. Thank you Gini.

Cathy
Charleston, SC

01/05/2016

I want to say thank you to Wendy for being very friendly and professional at the same time, and am very happy with my trailer. Thank you so much.
Michely Almaraz,
Germantown, MD



Cheryl and Melissa,

I faxed the Ownership Transfer of Goods to you this morning. Please let me know if you did not receive it.

We would like to say "Thank You" for all the work you did to sell these machines. It was a pleasure working with the both of you!!!!!
Thanks again!

Norma S.
Rogers, Arkansas

05/23/2010

April was so helpful and such a delight to do business with. I was very happy with my soda/snack machine and the customer service I received was excellent!!

Lisa

10/07/2010

After contacting 4vendingtips.com I was put in touch with one of the most pleasant, professional people I've ever dealt with. Jackie at Grand Slam Innovations has been an absolute pleasure to work with and it all started with a simple email to 4vendingtips.com. Connie Jordan was very nice and did a GREAT job putting me in touch with Jackie. Many thanks to Connie and 4vendingtips.com.

Charlie DiPatri

10/25/2010

Purchasing vending machines was a new experience for me, so to close my first deal, I relied on Usedvending.com's Vannessa Long to get the sale done. She was easy to deal with and made sure it went smoothly.

Thanks Vannessa!
Eric for Karen Vending
Mannassas, VA

10/20/2009

april did a exceptional job for me a true professional all the way good job april. i will buy more from her when i need them.

Pea Ridge, Arkansas

03/05/2012

Purchased some machines, working with Calice made the purchase easy and enjoyable. I will be buying again. Thanks Calice for a job well done!

Mike,
Venice, FL

12/05/2013

April
Thank you for the wonderful customer service during my purchase of my son's vending machine. The assistance with the delivery was great.

Paul
Flint, Michigan

08/24/2011

Thanks Melissa
The transaction went very smooth and easy, very professional. I was impressed.

J. Reed

TX

07/28/2014

Working with Melissa and Used Vending was a breeze! They did all the work for us and sent only very interested buyers our way. It saved us lots of time and was well worth it. If you want to sell a truck quickly and without hassles, this is the site to use!

Kristi Whitfield, DC

07/13/2010

Melissa Powers has helped us to find used equipment twice now and she has been quick to get responses both times. We really appreciate her help and will continue to use her resources in the future.
thanks so much.
Phyllis Long

04/02/2015

Hi Melissa, I want to let you know that I am so happy with the service that you and your company have given me. I really wish that I had found your company a year ago. I want to thank you again for your help, your did a great job. Thanks again.
Linda Overton,
Forth Worth, TX

03/06/2013

Very good doing business with Amanda and Calice, when we finally got the machines priced correctly.

G.B.
Oak Lawn, IL

04/24/2016

My dealing with Melissa was the most satisfying experience and enjoyable one. She is a professional and prompt.
Luis Taza
Hackensack, NJ

01/26/2017

I have been doing business with Used Vending and my experience is breathtaking. I received a phone call from April Hurd and my machine sold 3 days after speaking with the buyer. He is very pleased with the machine and the transaction was flawless.

Thanks for the assistance April.

Dana Boykin | Materials Manager | The Crown Group
Livonia, MI


10/16/2009

Thanks Melanie for the help in finding locations. 4 Mega Vending has a professional customer service staff and fair pricing for locations. I definitely recommend 4 Mega Vending service.

Thanks!
Eric
Triple E Vending
Palatine, Illinois

09/09/2011

I have been working with your company going on three years now in reference to my vending equipment, my experience working with you has always been great. Your company is of great service to our industry. Special thanks to April and Stacy, thank you again for all your help.

Matthew B,
Maryland
See Hundreds more or Write your own...