DELAWARE
Delaware Trailers & RVs for Sale! Buy or sell used trailers in Delaware– we have used RVs, used horse trailers, used camper travel trailers, used heavy equipment trailers, used dump trailers, used livestock trailers, etc… AllUsedTrailers.com brings Delaware safe, easy transactions of buying used near you!
DISPLAY OPTIONS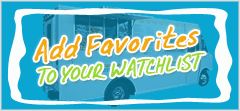 Login to Inquire Online
Call: 601-749-5660
Customer Experiences
08/15/2009

I have used 4megavending.com for several years now, and they are always helpful and have excellent customer service. I have referred other vending operators to their site as well. Keep up the good work!

Marion, Iowa

03/13/2014

After listing my commercial kitchen trailer for sale through USEDvending.com, I was initially skeptical, but after being contacted by Melissa about a potential buyer I was ultimately impressed by the her efficiency in arranging the sale to my specifications. The transaction Melissa arranged was very smooth and quick. Thanks for your help in this endeavor Melissa.

Justin
Fayetteville, AR

10/28/2009

Your web site was very helpful. I was able to create my own web sale ad on your site by following your clear directions. The staff at UsedVending was attentive to my needs ; and responded to my questions promptly. Thankyou for making the sale of my vending machines complete. I highly recommend your service to all in need.

Tuscon, Arizona

01/06/2013

Melissa was great to work with- thank you.

B.B.
Grand Forks, ND

11/04/2015

I am happy about the service you did, I really appreciate all the help you provide. . Your loyalty is very much appreciated. If is need it I will be call you back to get this great service again !
Sincerely,
Jose Leon & Cecilia Leon
Lexington, SC

07/24/2011

Stacy Sweet is the man! He's a real stand up guy. He helped me to get the right location to increase my profits. He was always open and honest with me and provided me with valuable info that lead me to secure my location. I can't wait to secure my next location via 4 mega vending and honest hard working people like Mr Stacy Sweet! Please keep the leads coming thanks for everything.

Kenneth Bacon,
NY

03/09/2015

My experience with Used Vending was great. The service I received was wonderful. I found the unit I was interested in and Used Vending secured the sale for me.
T. Lewis,
New Orleans, LA

09/11/2013

I would like to thank Melissa for helping me with the sale. In the future I would use this site again.
D.W.
Ottawa, IL

10/22/2009

4megavending.com was awsome.
very fast response, very friendly people, had my machine in about 1 week.

mike seemann
crest hill, il.

05/23/2014

Hey Tina Just a note to say thanks and job well done! ! I'm really happy with how things worked with USEDVENDING. If I have something to sell in the future you will hear from me. Thanks again.
Tim, MN

05/13/2013

Cristina provided the kind of customer care that makes you want to write a review! That should say it all but I'll say more anyway - She was with me through every step of the process and always returned my messages promptly and thoroughly and was always ready with advice and encouragement. I imagine that if I had to do this by myself I would have had to deal with a number of crazy offers. Because I used this service, I only had to deal with one serious one. I highly recommend her as a broker and this service in general.
C.P.
Weare, NH

05/23/2014

To whom it may concern: I recently made a large vending machine purchase through Usedvending.com, with the help of Calice. This was my first time purchasing vending machines through a third party. As I was spending close to forty thousand dollars, I was somewhat nervous about the transaction. Everything went more smoothly than I could have asked and this has everything to do with Calice. She was wonderful and it was obvious that she cared about the process going off without a hitch. She was continually in contact with me throughout the entire transaction. Literally, every step of the way. I know for a fact that she even checked in with me on her off time. I was truly impressed with her dedication and I feel that she genuinely cared that both I and the seller were satisfied. When I purchase vending machines again, Usedvending.com is where I'll look first and I would hope to work with Calice again. Thank you.
Roy E. Sakker,
Colorado Healthy, LLC

10/26/2009

What a relief to connect easily with a knowledgeable person to walk me through my stamp machine purchase. Thank you, April, for making it so easy.

Lisa
Denver, CO

11/01/2010

Thanks to Melissa, one of my vending machines sold in as little as one mo. she is very professional and polite.! You are very lucky to have someone like her with your company. Thank you Melissa !!!

IL

05/28/2014

Tina was extremely helpful throughout the entire process and the seller and I were able to come to a reasonable and mutually beneficially agreement. I would definintely recommend using UsedVending to anyone who is considering purchasing used concession equipment. Thank you Used Vending for all of your help and for my new (used) trailer.
S. Morris,
El Paso, TX

02/13/2012

Melissa Powers was very helpful to me throughout the entire process. Very courteous, professional, and prompt and thorough with her responses. This is a great outfit to do business with. I highly recommend. :)

RH,
South Carolina

09/04/2012

I had a great experience. I was called back at a reasonable time and was connected with a nice vendor in my area. I would recommend this site to anyone looking for a vendor in their area.

Debbie,
Forest Hill, Maryland

04/18/2012

I worked with Melissa for months. The education and honesty were most helpful. She kept me in my price range, didn't try to upsell me or sell me junk, and she was always available. We journeyed across the US and I highly recommend Melissa for her professionalism and the friendship that grew. The couple of units that I missed out on were due to my hesitation. I should have listened to her.

Brian Lurie
Kirkland, Wa.

06/13/2014

Hi! Sorry Cristina! (this is Traci, Kyle has no time to do anything lol), and we meant to get back with you sooner than this! but we got the food trailer and everything went really smooth. Thank you for all your help and patience with everything! We hope you get a raise (if that's how it works! don't know if your paid by the hour or commission lol but you done A GREAT JOB!) we would recommend Usedvending.com to others. God Bless.
Traci,
West Virginia

06/29/2009

Melanie has been wonderful assisting me in obtaining vending machines for our facility. She has been in constant contact with me throughout the screening process and has followed up with me to make certain I am satisfied with the services. I truly thank Melanie for her professionalism and will definitely recommend your services to our other offices.


Sincerely,


Aleshia VM Thomas-Miller
Veteran's Employment Representative
Alexandria, VA

06/06/2013

Super great deal with Stacy> will repeat business with this company.....
R.D.
Chino Hills, CA

05/16/2014

Thank you Melissa Powers! I was selling my food truck and dreading each tedious step of the process. I listed my truck on Craigslist and eBay and a couple of smaller internet sites, when I was contacted by Usedvending.com! I practically jumped at the opportunity to take the exhausting leg work out of this sell. My PERSONAL AGENT WAS MELISSA POWERS. My interaction with Melissa was very professional and at times humorous. She never doubted for a minute she wouldn't get the job done. Thank you again Melissa for doing the most awesome JOB.
Dano.
Florence, SC

10/19/2009

Dear Melissa,

Thank you for your help. You truly worked hard to answer my questions. I appreciated all that you did to make this a wonderful experience. If I ever need any other equipment I will definitely look to your services again.

With many thanks,
Brent Hardesty.
Pella, Iowa

04/26/2010

April did a terrific job finding exactly the machine I was looking for, within my area, and within a week! This was a terrific experience and completely relaxed me as a first time buyer.

10/20/2009

april did a exceptional job for me a true professional all the way good job april. i will buy more from her when i need them.

Pea Ridge, Arkansas

10/30/2014

Melissa, Thank you so much for all the Help you and your company gave me during the selling process of my Vending trailer. I am so glad I chose your service to sell my trailer. You made it easy, and I could not believe how fast it sold .. I think from start to finish too only 3 weeks. The experience was so good I wish I had another trailer to sell. Your service and your company did a great job and I will definitely recommend you to all my friends and family in the food service industry. Thanks Again Mellissa you were a pleasure to work with.
Be Well,
Mike Perna,
Mt. Prospect, IL

06/13/2009

Professional, Has located me numerous accounts the past few years! Easy to deal with, Good Communication! Look forward to many more years of doing business together. Keep up the good work! David @ BCH Vending
Germantown, Tn

08/28/2011

Yippeee!! That is the last batch of those confounded machines.
Attached is signed ownership transfer form... It's been a pleasure working with you.. Thanks Melissa, for all your
assistance over the past year to get these OUT of my garage....

Darlene,
Texas

08/20/2010

Received a call from Melissa on August 17, 2010 at 9:30 am to let me know about an inquiry re my machines. At 10:00 am received another call informing me that my machines wer sold. Thank you Melissa for your hard work

Wayne Bovell
Brampton , Canada

11/28/2013

Thanks Mellissa, everything was as represented. The deal was so easy, I will not hesitate to call you again.
B.C.
Bloomington, IN



04/15/2014

I've spent months looking for the right food truck- April saved me so much time and effort, she found me what I was looking for in a week. I'm very happy I went the usedvending.com way. Better then sifting through the crazies on craigslist!
Jason Masek,
Corpus Christi, Texas


08/05/2012

MELISSA sold my coffee truck without any problem, the transaction was easy, I'm so happy and I know the buyer is happier, thank you UsedVending.com for having great people working for U!!! Thanks Melissa.

C.V.
Margate, Florida

10/13/2009

Thank you. My experience great. I was able to sell my vending machines without any problems . I appreciate your work. Best wishes always.

Shirley
Palm Coast, Florida

08/06/2014

We wanted to thank Stacy Sweet and USEDvending for helping us to sell our ice cream truck. We had dealt with several potential customers with no results, Stacy Sweet made the sale smooth and pleasant and we will use USEDvending again in the future. Thanks.
Dan Parks,
Live Oak, FL

Just wanted to get a word of thanks off to you for handling the sale of my vending machines. You came through with what you promised and the transaction was handled in a professional manner and went smoothly. Certainly the sale went more quickly than I could have managed on my own trying to sell these vending machines locally. I'd recommend your service to others who want to sell their vending machines.

Edward Kaufman

11/27/2013

April, Thanks you did a great job in a timely manner. I would be happy to work with you again.
Keith A.
Port St. Lucie, FL



08/27/2012

Calice, All i have to say is just look at all the other testmonials... No words!! was a pleasure you took care of the hard part and left me with money... Thanks again!!

Pinny
Brooklyn, NY

10/17/2012

The sale of my machine was very quick. Paperwork was explained well. M. Powers did a good job of putting buyer and seller together.

Ray D.,
Northbrook, Ill.

02/17/2013

I am so happy -- Used Vending.com sold all 5 of my Office Deli machines!! I worked with both Melissa and Calice I wouldn't be happier with the experience -- they were both a joy to work with.

D.R.
Westmont, IL

08/22/2011

Stacy was great! I had a hard time finding a combo machine for our small office and he was able to find me someone right away!

Thanks, Stacy!

Kathleen,
CA

07/12/2013

Cristina Lumpkin was AWSOME, said she would sell my food bus fast, and that is exactly what she did. Within just a few days I had a full price offer, that buyer backed out and within a few hours she had another buyer that bought it, full price. NO hassles, the transaction went just like she promised. I will call Cristina again when I have more items to sale. You should also. Nice work Cristina, you know what you are doing, GREAT customer service. Thanks.
Roger
Orangevale, CA

03/05/2012

Purchased some machines, working with Calice made the purchase easy and enjoyable. I will be buying again. Thanks Calice for a job well done!

Mike,
Venice, FL

06/12/2011

Professional,courteous and efficient!

April exceeded my expectations in the search for a vending machine for our restaurant. She made the transaction very easy and I would recommend her highly.

South Carolina

02/23/2012

Thanks!! I appreciate Stacy Sweet's help in negotiating the sale of my machines ... he made it quick and simple. Great site, great service.

Charles,
Mobile, Alabama

11/29/2013

Melissa Powers was awesome! The attention to details made me at ease to know that she knew her stuff. You have a tremendous asset to your company. Don't let her go! Thanks Melissa!
Greg C.
Las Vegas, NV.

12/20/2013

Melissa was of great help in selling our commercial kitchen. Made things as easy and quick as possible. Thank you again! Highly recommended!
Steven
Carlsbad, CA

05/29/2014

April was very helpful with us, with our decision to purchase a vending machine, starting with the type of machine and the price of the machine. I really do thank her for her feedback and help with locating a vending machine that fits our need. Thanks April.

C&J Mallet, MS

01/31/2013

Melissa , everything went great we are pleased with our purchase and we thank you for making it easy for everyone

G. C.
Kane, Pennsylvania

01/22/2014

Calice,
Thank you so much for the kind and generous help with my purchase. You went well beyond my expectations with the numerous emails, text and phone conversations to help with my last minute deal, in the last few hours of 2013. The transaction was flawless. I will definately be contacting you again in the future for more purchases
Sincerely,
Hudson Gray
Clarksville, TN
See Hundreds more or Write your own...