DELAWARE
Delaware Trailers & RVs for Sale! Buy or sell used trailers in Delaware– we have used RVs, used horse trailers, used camper travel trailers, used heavy equipment trailers, used dump trailers, used livestock trailers, etc… AllUsedTrailers.com brings Delaware safe, easy transactions of buying used near you!
DISPLAY OPTIONS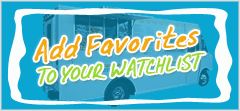 Login to Inquire Online
Call: 601-749-5660
Customer Experiences
10/16/2009

Couldn't have asked for a better person to work thru to get what I wanted done.

Ed in Texas

03/06/2016

Dear Jennifer Melerine, I'd like to thank you for your time and patience with the process of purchasing the vehicle from you. I appreciated the thoughtfulness and courtesy you showed me during this extensive process. I just finished the final DMV process and wanted to thank you kindly for your help.
Chih Wha Wang,
Alhambra, CA

06/26/2014

Hello, my name is Tasha Crafton. I really would like to thank Usedvending and Mr. Sweet for making my experience a great one. This is my first time and first vending I purchased; I was a little skeptical at first - after talking with Mr. Sweet for a few days ease my fear. Everything was done in decency in order. I thank you very much, I planned using this company in the future to purchase my first vending truck. Thank you again, Usedvending.
Tasha,
Smyrna, Delaware

05/28/2014

Tina was extremely helpful throughout the entire process and the seller and I were able to come to a reasonable and mutually beneficially agreement. I would definintely recommend using UsedVending to anyone who is considering purchasing used concession equipment. Thank you Used Vending for all of your help and for my new (used) trailer.
S. Morris,
El Paso, TX

11/04/2015

I am happy about the service you did, I really appreciate all the help you provide. . Your loyalty is very much appreciated. If is need it I will be call you back to get this great service again !
Sincerely,
Jose Leon & Cecilia Leon
Lexington, SC

09/28/2011

Special thanks to Melissa Powers at USEDvending for so beautifully facillitating the sale of my vending machine. Melissa communicated clearly and always offered friendly, enthusiastic support and input while coordinating the sale. Many thanks for a job well done.

Al
Seattle, WA

02/08/2012

Calice, I lack words to express my thankfulness for the great job you did by selling my used vending machines at the least possible time. Your greate salesmanship is appreciated.

Azuike, NJ

03/19/2014

I worked with Stacy Sweet. He was very knowledgeable in trailers and gave me good advice. He always answered my questions with a quick turnaround. When I asked for something custom he got it done. Thanks for a nice and easy transaction! I love my new trailer.
Rhonda
The Woodlands

12/09/2014

Hi Melissa i just want to thank you for your help in selling my food truck. I know you worked really hard to get this done. I have used you and your company in the past to buy a trailer you were so helpful, and then you helped me sell it a year later and now you helped me sell my food truck. I have had nothing but great experiences working with you. You have great understanding of the food vending world and are able to explain it all very clearly. I will call you if I want to get back into it. Once again thank you.
Yours Truly,
Scott Hoffman
Southbridge, MA

08/08/2010

I was sooooo impressed with the professionalism and great commitment to the sale of my concession trailer on Usedvending.com. Melissa Powers called me consistantly every week with 3-4 potential buyers, and kept on plugging until she hooked one. She is a bulldog when it comes to selling. Only took 2 weeks, and I was making a deposit in the bank. Thank you Melissa and Usedvending.com

FL

02/27/2014

Good Morning Stacy, I would like to tell how pleased I am with the way everything went with the purchase I made through Usedvending.com . Connie was awesome and even threw in a few items I could use in starting up my new food truck business. I would also like to thank you Stacy, you were very cordial and professional through the whole transaction.I would recommend your company without hesitation...
Rick,
Skandia, MI

07/10/2014

Very positive experience. My company's listing of a food truck with Usedvending.com brought a legitimate, qualified buyer to the table. We previously tried online vehicle auction type sites and had no success. Usedvending.com was more of the niche market we needed to sell the vehicle. Great exposure to those buyers specifically looking for food trucks, as was our case. My account rep Melissa was very cheerful and pleasant to work with. Very professional, knowledgeable and explained the transaction process in detail. Online signing of documents was easy & convenient. Overall a very smooth transaction. I highly recommend Usedvending.com.

S.B.
San Antonio, TX



03/03/2016

Melissa, thank you for all your help you gave us locating our new concession trailor. The service you provided was great from start to finish. You just don't find this kind of service anymore. So we greatly appreciate you and your company for being there. We will definitely be back in touch with you for our next purchase. As you know this was number 2 - can't say enough about the service, keep it up and you will over exceed everyone in your industry, again Thank You.
Steven and Mary Santo
North Richland Hills, TX

01/15/2016

Thank you to UsedVending.com and especially our Broker Wendy Byrd for quickly selling my food truck. The process was extremely easy and Wendy was very helpful in helping me put some finishing touches on my ad to attract buyers quickly. What a great experience! Communication and responses were timely! I am using them again to sell additional items!
Phil West Owner - Hungry, INC
www.HungryTruckINC.com
Phil@HungryTruckINC.com

05/28/2010

Working with Millisa Powers was as fascinating as a roadkill. She explores, analyze and mediates between the buyer and seller to get my requests to purchase vending machines satisfied at the least possible time. Thank you Mellisa.

01/25/2011

When I am in need of another machine, ( USEDvending .com ) will be my first stop.

R Teel

I would like to say I had the BEST experience ever! Tara at ext 15 was AWESOME and provided the absolute BEST customer service and I would reccomend her or your service to anyone. If I ever purchase other vending machinces I will definitely use your service again. Thank you once again for the best experience ever!

04/23/2012

Melissa was most helpful in answering the "ton" of questions I had asked of her concerning my concession trailer. She would also respond as quickly as possible to my messages left for her. Melissa and her company are very professional. The transaction went smoothly and I will recommend Used Vending always for their great service! Thanks Melissa!

Jay Miron, Iuka MS.

06/06/2016

Jennifer,

Thank you so very much for all of your help in completing our search and ultimately buying our new trailer! Above all, your patience and calm demeanor was paramount in keeping our deal alive throughout its completion.

As with any large purchase from out of state, things can seem pretty hectic and out of control but your mediation between the manufacturer and me the buyer truly exemplified your work ethic.

It was a pleasure doing business with you and we have found a new friend in the manufacturer.

Our most prevalent obstacle was the transfer of funds. dBoth myself and the seller really felt comfortable having UsedVending as the escrow account prior to approval of purchase.

I hope to do business with you all in the future.

Sincerely,

Anthony Falcon, Chef Proprietor

Gaucho Parrilla Argentina, LLC

03/12/2015

It was a pleasure doing business with USED Vending. Your were very professional and more than helpful through the whole purchasing process. Thank you again for a stress-free transaction.

Ian N,
Columbia, SC

04/02/2015

Hi Melissa, I want to let you know that I am so happy with the service that you and your company have given me. I really wish that I had found your company a year ago. I want to thank you again for your help, your did a great job. Thanks again.
Linda Overton,
Forth Worth, TX

10/17/2011

I listed my machine on Craig's List and Ebay and got absolutely nothing out of it for almost a year. When I first listed my machine with usedvending.com they actually provided feedback on my pricing as compared to the market. Once I adjusted my price the inquiries started to come in. My customer service rep, April Hurd, is awesome and very punctual. I had one customer ready to buy but would not respond to her persistent communications. It all worked out as within a week she had another customer ready to buy and closed the deal that same week.

Ron Teicher,
New Jersey

Hi Cheryl, thanks for allowing me to post my concession trailer on your web site, I've been trying to sell this trailer for three months, you sold it in a week, thanks for the fast sell and professional manner.

Chef Charles,
Colorado

07/01/2014

I enjoyed working with used vending it was easy to post the item I needed to sell. I was impressed with the speed of the transaction. Melissa Powers was a joy to work with and made it so easy.
Jason S.
Greensboro N.C

12/14/2011

We would like to Thank Melissa and everyone at Used Vending. Melissa was a major player in the sale of our equipment, she took all hassle out of selling it by ourselves. I highly recommend Melissa to anyone in need of selling their equipment. We couldn't have done it without Melissa. Thanks again and Merry Christmas!

Corona, CA

05/31/2011

Stacy, what can I say.You were very helpful and patient with me on my first vending route purchase. I was amazed at how smooth my transaction went. Thanks for the excellent customer service, I'm glad I chose USEDVending.

---Darlene, MA

05/19/2012

This website has been a great resource for information and helping to expand my business. Gini was very professional and easy to work with. I look forward to working with this company again.

Dave,
Olathe, Kansas

08/03/2015

The Used Vending team was awesome to work with. Their communication and updates throughout the process was exceptional. They paired me up with a buyer all the way across the country and the transaction went very smooth. I would advise anyone looking to buy or sell a unit to consider using them. It was too easy and I walked away from the deal with my asking price. Thanks Used Vending.. Cheers!
Nathan Thomas,
Dallas, TX

10/09/2014

I want to say thank you to usedvending.com. They were very helpful in the selling of my vending machines. It's organized very professionally.
Omar Williams,
Raleigh, North Carolina



04/05/2011

awesome service despite the miles. my wife and I live in NH,our vending trailer for sale was in FL,the buyer from TN and Mellisa taking care of the whole deal fom MS.Things could'nt have gone better if we were all sitting at the same table.Great communication,smooth transaction.Thankyou so much Mellisa!



EB

12/08/2011

Another satisfied repeat customer. Melissa Powers has the professional experience and the personal touch to get the job done. All my interactions and transactions has got off without a hitch. She not only follows up, keeps you informed but also follows through. Thanks and keep up the excellent work.

Regards,
Willam L. Colorado Springs

07/27/2011

Melissa made it so easy for me to purchase a truck. She would call me me with all details before I would even think of them. I have not had any better customer service anywhere.

Thank you!!
Claudia,



CO

05/31/2012

Melissa Powers at usedvending.com is a true sales professional that blew me away with her persistence and abilities, I will definitely refer her to anyone I can looking to buy or sell vending equipment. Thank you very much and I wish you great success with your future endeavors!!!

Ron F.,
Lancaster, PA

12/07/2009

April was very helpful. She make sure the order is shipping out correct. Great follow up.

Lincolnshire, Illinois

02/29/2016

Hey Wendy, I just wanted to tell you (and UsedVending) Thank you! How pleasantly surprised I was when you told me you had a buyer! I could hardly believe it, so fast, and I got the price I was asking. You were a big help in walking me through the process. With you, and the paper work you provided me, it was as easy as 1, 2, 3. It certainly made me feel protected for when the people came to pay me and pick it up. I sure wish I had known about UsedVending.com when I was buying my trailer. Thanks again,
Dee Dimmick,
Key Largo, FL

Transaction went well from start to finish. Eric was friendly and professional throughout the entire transaction. Would do business with him again. Thanks for the business

John Logsdon,
Texas

03/19/2014

April Hurd was wonderful in her customer service skills. She was very polite.

A. Wall
Morgan's Point, TX

12/10/2014

April. Working with MEGA vending was a positive experience. Working with you definitely made the purchase easier with you keeping me informed and keeping the communication line open at all times. And of course your positive attitude was nice also. After using the machines for the last couple of months we decided we made a great purchase and we would definitely use MEGA vending again for any future vending purchases and will recommend it to other people. Thank you for the help with the purchase.
Jeffery A. Ham SFC, Readiness NCO
Sioux city, IA

02/05/2011

I just bought my second machine which is already set up and making money! April was so great! She responds so quickly which made it possible to get the machine as quickly as I did! She even stayed at work late on a Friday to get all the paper work processed so I could pick up that day! Thank you so much April!! I will be contacting you soon for my 3rd machine!! :)

Stamford, CT

12/14/2015

Hello Calice, Thank you very much for helping me find the vending machine I was looking for. You made the process easy. When I arrive to see the machine the seller was very friendly and knowledgable about the machine, and it was in good working condition. Everything was as advertised in your website. I will surely be contacting you soon for additional vending machines. Thanks Again.
Juan Govens, Newark, DE

08/07/2015

Thank you Melissa. Had a very pleasant and professional experience. She made a quick sale with no problems. Will be back to be a buyer next.
Jeff Kenney
Bethany, OK

03/04/2013

Very nice doing business through your site.
D.H.
Whittier, CA




12/29/2009

dear melissa i would like to thank you and used vending company for the best service i have ever had. the sale of my concession truck went real smooth. a job well done.

if you ever need a reference please have them call me

chuck neri
stafford springs ct

05/16/2012

Working with Melissa, was a first time for us, with UsedVending...and it was a great experience. Would not hesitate to use them again or recommend this company to others. Our sale went really well...Melissa guided us thru the whole process. Good Job! We were very pleased with our sale!

Lou & Jan,
Montana

05/20/2016

It was a pleasure to work with April, she always kept me in the loop and never had a problem. Things went very smoothly. Thanks for the help.
Rick LoChirco
Henderson, NV

10/08/2010

Connie Jordan/MegaVending referred us to a real money-maker location. We depend on MegaVending for quality referrals to expand our vending business. Thanks Connie/MegaVending. We look forward to more referrals!

Prestigious Partners LLC

01/02/2014

I want to say that working with you was a pleasure and you always returned my calls promptly and had answers it a timely manner. I wish all the suppliers I worked with on a daily basis where as quick and full of answers as you have been. Thanks again for everything up to this point and I will be in touch if I need help or just to report or success with our vending machine set up.
D.A.
Brighton, CO

08/22/2012

Thanks Stacy for all your help through the process of finding the right machine for our church. You were very prompt in all communications and we were able to have the units delivered and up and running in less than two weeks. Everyone at the church were impressed and pleased with our purchased. I will have no reservations in referring others to you.

Royce H.
Madison, MS

10/19/2009

Dear Melissa,

Thank you for your help. You truly worked hard to answer my questions. I appreciated all that you did to make this a wonderful experience. If I ever need any other equipment I will definitely look to your services again.

With many thanks,
Brent Hardesty.
Pella, Iowa

08/26/2009

My experience with Used Vending.com was extremely good. The information
given on the vehicle was accurate and supported with documentation from
the seller. Both the seller and Used Vending.com answered all of my
questions and exceeded my expectations for a smooth purchase and
transfer process. The seller and Used Vending.com were there after the
sell to make sure everything went well and to ask if I had any
additional questions.
I would highly recommend them.
Regards,
LZ
Stephenville, Texas
See Hundreds more or Write your own...