DELAWARE
Delaware Trailers & RVs for Sale! Buy or sell used trailers in Delaware– we have used RVs, used horse trailers, used camper travel trailers, used heavy equipment trailers, used dump trailers, used livestock trailers, etc… AllUsedTrailers.com brings Delaware safe, easy transactions of buying used near you!
DISPLAY OPTIONS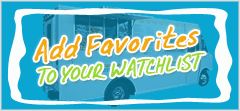 Login to Inquire Online
Call: 601-749-5660
Customer Experiences
10/08/2010

Connie Jordan/MegaVending referred us to a real money-maker location. We depend on MegaVending for quality referrals to expand our vending business. Thanks Connie/MegaVending. We look forward to more referrals!

Prestigious Partners LLC

I can't even begin to tell you how wonderful, helpful and proficient our sales rep April Hurd was in getting us started in our vending adventure. She was so fast at getting a response to all my needs. We couldn't be happier with our combo machine! We will continue to work with April as our business expands as I couldn't imagine going to anyone else. Big thanks MEGAvending and April!
Jessica Anderson,
Ridge, New York

08/02/2010

I have been in the vending business for a year or so. My first transactions with vending companies were expensive and not very customer service oriented. However, I have made them work. When I needed to buy more machines, I had plenty of time to look, research, and time to negotiate. I felt like I shopped the planet. I kept coming back to April and she continued to work diligently with me. I purchased two machines from her, they were exactly what I needed and they were shipped on time. We even scheduled the delivery around a planned vacation I had. April is fantastic. She will always be my first call when I need machines.

Kenny Deen
Snacks A Lot, LLC
Henderson NV

07/02/2010

a very professional and easy transaction in getting our concession trailer sold. Melissa was very prompt and efficient in helping make the sale close. Thanks for all your efforts!

Joe Hurst
Thomasville

10/22/2008

Hi Melissa,
Yes our vending machine has been very profitable for our office.It has made money for us.
Unfortunately we are not in the vending business so i wouldn't be able to purchase more.
I still have your number and if i see any business that are looking for a machine i will reffer them to you.
Thank you for services and it won't be forgotten.
I wish you a great day!

G. Ruggiero,
Florida

08/25/2014

The process for purchasing our new concession trailer was quick and easy. UsedVending.com was helpful in the entire process and it was nice knowing there was a 'middle man' ensuring both parties were accountable in their own right. I would highly recommend buying from this site.

Elizabeth Brown,
Mansfield, AR

01/25/2010

These is my second purchase of Vending Machines with USEDvending I am extremely pleasure by the exelent service that They give to me and specially the affectionate treatment(deal) that give to me April Hurd.

Thanks a Lot.

B.Colón
San Juan,P.R.

12/22/2012

Hi Melissa, Thank You for all your help. The Office deli I purchased is up and running fine.

John
Modern Day Vending
NJ

03/19/2014

I was very satisfied with the service I received From APRIL HURD. She was very helpful in getting the deal worked out and very patient with the issues I bought up doing this transaction. She has a very awesome personality and no matter the situation or time, she was also very helpful. I will again use the service from USEDvending.com and only request for April to help me.
H.H.
Jacksonville, FL

11/18/2010

I sold my machines through used vending.com. My experience with them was excellent. I am glad I could free my garage space. Thank you Melissa.

01/23/2011

Usedvending...One Of A Kind Melissa is awesome. She did an exceptioal job. everything went very smooth with the sale of two of my vending machines. Looking forward to working with Melissa again on the sale of my five other machines.Thanks again melissa. Great Job Usedvending!!! Sandra T. Crossville, Tenn.

08/13/2011

Melissa did a great job of keeping me informed and finalizing the sale while I was out of the country. I did nothing. Thanks a bunch.

Bob
Houston, TX

02/10/2011

Melissa was very helpful in getting my deal finalized. She even stayed after normal business hours to complete my deal. Best service anyone could ask for hands down.

Dionte'

Iowa

01/08/2014

My experience in ordering stamp folders via the website went very quickly and smoothly. We received the product quickly also. Will definitely order from MEGA vending again.
P.K.
Knoxville, TN

10/13/2009

Dealing with April was a real pleasure! When she told me that we would have the deal wrapped up that day I thought no way - but she was true to her word. If I could deal with more people like her I'd have a whole lot more hair.

Bill Ruby
Las Vegas Ice Center

10/26/2011

I had my truck on Craigslist, local papers and autotrader for weeks with no action. I then put my truck on usedvending and sold it in a couple weeks. Melissa contacted me and she was off to the races i.e first contact, great turn around time on calls and timely paperwork. This was a seamless and timely sale. Melissa was great to work with and knew her stuff. Thanks again.

James A Benoit, CT

11/03/2010

mellisa was wonderful, listed machines and they were sold very quickly. I was really amazed at the way everything was handled. Great job Mellisa!!!!!!!

Doug Nesselrodt

02/19/2011

I have just recently involved in doing business with usedvending.com. I must say, my experience so far has been the best I've ever had since doing business. Melissa has been great. Melissa made the transition to buying and acquiring my vending machines with location smooth and timely. She answered every questions with specific details. Melissa addressed my concerns with care and understanding. I felt like I was speaking to a friend rather than to someone I am trying to do business with. This is how comfortable and at ease Melissa made me feel.

E. Adrien

Port Jervis, NY

11/30/2008

Seller and I are happy. You do good work. I ended up getting a personal loan to get it started.

thank you

Yemassee, South Carolina

10/14/2010

I WOULD LOVE TO THANK MELISSA FOR THE CUSTOMER SERVICE AND PERSONAL TOUCH WHEN COMMUNICATING WITH. HER VOICE IS PLEASING TO LISTEN TOO AND SHE BECAME MY ANGEL WHEN SHE HELPED US SELL OUR TRAILER. WE HAVE BEEN TRYING FOR MONTHS AND WITH IN ONE WEEK ON THIS WEB SITE IT WAS SOLD. THANK YOU SO MUCH FOR YOUR BUSINESS. TAKE CARE AND GOD BLESS YOU AND YOURS.PEACE OUT SISTER TAMARA

02/19/2010

Would recommend UsedVending.
What a pleasure it was to work with Melissa. We went into his process not knowing what to expect. Melissa walked us though each segment of the deal and was totally helpful in every way. We were also working with a time factor, us being on the west coast but she worked it out. I have enjoyed working closely with Melissa and would highly recommend the company to my friends and family.

San Francisco, CA

09/18/2009

I made one phone call and the rest was handled.

You can not get any better than that.

Chuck
American Linehaul Inc.
Wood Dale, Illinois

02/03/2011

Hey there! Just wanted to say thanks for being such professionals on the phone & behind the scene! Vanessa did such an awesome job in securing an account for us here in Dallas & the set up and transaction was 100% seamless! Thanks so much & we're looking forward to purchasing more locations through Vanessa and 4Mega Vending!

Victor Carter
Mr. All Worlds Inc.

06/13/2012

I would like to say Thank You to Calice for finding a Buyer for one of my Vending Machines. The paperwork and transaction went smoothly. I hope she can help find buyers for the rest of my machines.

Kathy S.
Louisville,Colorado

06/03/2014

Megavending walks you step by step with establishing a new client. If one word can describe MegaVending its "Professionalism". Great customer service, reliable, and incredibly friendly (April was my representative) I would love to do business with them over and over again. Its not easy finding good people to work with in the vending industry but, Mega Vending is the place to rely on. Thank you for your services,
Frank Perez, IL

12/10/2011

I want to thank Melissa for all of her help. I checked out your website for a new combination vending machine to add to our business. We had an opportunity to add a new site and they wanted 2 machines. We found an offer for 3 machines in our area and so we contacted your company to start the process. I e-mailed with Melissa regarding our small business and the plans that we had. The next day I received a call at my home for an even better deal. For about the same amount of money that we were going to pay for the 3 machines, she told us of an offer for 6 brand new and 1 slightly used machine. The only catch was that it was a fast deal as the seller was moving out of the area and wanted to move the machines. By that weekend we had picked up our 7 new machines and placed 2 of them. We have already made enough money back from those 2 mahines to pay for the 7 that we bought. We are in the process of placing the other 5. Thank you again Melissa for looking out for our best interest. I have already recommeded your site to a friend who is just getting started in the vending machine business.

10/06/2009

I recently placed an order for coffee and when it arrived I realized I had ordered decaf instead of regular. Melanie was very helpful in expediting an exchange for the correct item. I have been purchasing all of my coffee and tea from Coffeeasap for a couple of years and have been extremely pleased with the service - especially the fast shipping!

-anonymous

09/15/2009

Thank you April! We are very please with our new combo vending machine. This is the first vending machine we have placed in our building. I was very hesitant to get one. With your help we got the perfect machine for the small spot we had to put it in. You're very knowledgeable.
Again, Thanks for your help. You were very courteous responsive to our needs and time frame.

Coppell, Texas

05/30/2011

I would like to thank 4 Mega Vending for all the assignments that have come our way in Arizona. They have been a pleasure to work with. They are very professional and dedicated. Each account has been very profitable.

Thank you!!!

Michael Alston/Debra Cancel
Empire Vending
Arizona

03/13/2014

After listing my commercial kitchen trailer for sale through USEDvending.com, I was initially skeptical, but after being contacted by Melissa about a potential buyer I was ultimately impressed by the her efficiency in arranging the sale to my specifications. The transaction Melissa arranged was very smooth and quick. Thanks for your help in this endeavor Melissa.

Justin
Fayetteville, AR

06/12/2014

I bought my food trailer a couple of months ago with Melissa from Usedvending.com. It was an easy process and really enjoyed all the help she gave me when trying to find just the right rig. We are so happy with our trailer and are finally all ready to open for business. Thanks Melissa for all your help along the way and we can't say enough for helping us achieve our dreams!!! Gourmet Sandwiches anyone??
Sean Collins,
Deli'cious Mischief, Washington

Again, a great experience dealing with Melissa Powers and UsedVending.com for the sale of our concession trailer. She located a buyer quickly, and the transaction went smoothly. The whole thing took less than a week! Thanks Melissa, we will definitely use you again!

Jill K.
Miami, FL

05/14/2014

I've done business in the past with Mega Vending and will continue to. Their step by step buying process works right down to the delivery date. They'll also assist you in which machine would most suit your needs. April was most helpful, honest and always there when I had any questions. I recommend MegaVending and April very highly, Keep up the great buying experience!!!!
W.B.
Your Choice Vending, NJ

11/11/2013

You have been excellent handling my order like true professionals. Your customer service has been wonderful and blows away what I have dealt with on other sites. Your response time has been great too. All my future orders will be with you.

R.M.
St. Anne, IL

03/07/2011

Vanessa was great to work with. We are a small company and she worked to find a vender right for us. Thanks for full filling our vender needs. Mike Omaha,Ne.

09/28/2011

Special thanks to Melissa Powers at USEDvending for so beautifully facillitating the sale of my vending machine. Melissa communicated clearly and always offered friendly, enthusiastic support and input while coordinating the sale. Many thanks for a job well done.

Al
Seattle, WA

I have purchased 10 vending machines through Eric at USEDvending.com and have been very pleased with the service I have recieved.They were several different transactions and I received the same service each time. Eric always follows through to be sure I am satisfied. I will continue to do business with USEDvending.com as long as they are on the web. sincerely,

Dan

08/26/2012

Calice, Everything was perfect! I tried selling these many times on eBay with no results. it only took you two weeks to get me a buyer.....phenomenal!

Gianni,
Hicksville, NY

11/02/2010

April was just amazing. I asked so many questions! She answered them tirelessly. She is an expert in her field. April was prompt with her replies, accurate with her information, and her customer service skills were awesome. She was a true professional throughout the experience.
Thanks so much, April.

Wanda, Evans, GA

03/26/2010

April Hurd is one of best customer service representatives I've ever had. She really knows her vending machines. Extremely helpful!I wish all reps were like her.


Mike, AM Vending
California

08/22/2012

Thanks Stacy for all your help through the process of finding the right machine for our church. You were very prompt in all communications and we were able to have the units delivered and up and running in less than two weeks. Everyone at the church were impressed and pleased with our purchased. I will have no reservations in referring others to you.

Royce H.
Madison, MS

09/14/2010

They found me a good buyer,
and now I have room in my garage!
Great communication from April...

Canada

07/24/2014

Melissa, I am happy to tell your supervisor about my experience with Usedvending.com! I had no experience or even a solid idea of what I wanted when I emailed Melissa and said I was interested in a mobile kitchen on your website. I had been looking at ads all over the internet and I kept coming back to Usedvending because the website was easy to navigate and had tons of equipment. I got so much information just from reading the ads! When I found a trailer I liked, I took a flyer and picked Melissa to contact. What a great choice! Melissa was a valuable source of information, she had questions I needed to ask, advise on what to do and how to do it. The support I received, her being available for questions through email, text and phone, made me feel like I had somebody really helping me to make the right decision. I found the trailer that will work for me, she helped me make an offer and worked with both myself and the seller to connect us and help the deal go through. I now own a really nice mobile kitchen and should be cranking out the sammichs by the end of next month! Melissa Powers, you rock! This has been a terrifically positive experience and I can only hope the rest of my business start up can go so smooth! thank you Melissa for all your help. Thank you Usedvending.com.

Michelle Yakovich,
The Perfect Bite
Tucson, Arizona

10/01/2012

It was a pleasure working with Gini to find a vendor for our location. She made it a point to continuously follow up and ensure we received the best possible service. Gini's pleasant manner and professionalism is very much appreciated.

P.B.
Terrell, TX

10/17/2012

The sale of my machine was very quick. Paperwork was explained well. M. Powers did a good job of putting buyer and seller together.

Ray D.,
Northbrook, Ill.

10/13/2010

I just wanted to thank April for helping me get a great deal on a new combo machine. She was very helpful and made the whole process extremely easy.

Regards,
CT Vending

10/17/2012

Our dream came through. Thanks for your professional effort Gini. I will recommend you to anyone.

Jhun
Cheyenne, WY.

06/21/2012

I would like to give my special thanks to Calice. She was very helpful and very professional. Everything went as expected. Great experience with usedvending.com.

Cy,
Mississauga, Canada
See Hundreds more or Write your own...