DELAWARE
Delaware Trailers & RVs for Sale! Buy or sell used trailers in Delaware– we have used RVs, used horse trailers, used camper travel trailers, used heavy equipment trailers, used dump trailers, used livestock trailers, etc… AllUsedTrailers.com brings Delaware safe, easy transactions of buying used near you!
DISPLAY OPTIONS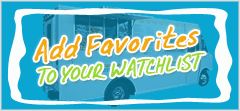 Login to Inquire Online
Call: 601-749-5660
Customer Experiences
10/01/2008

Hi Melissa, Thanks for selling our machine... Was a smooth transaction. Our other Antares machine has been put back on location and is no longer for sale . We will be listing more machines soon . Thanks Again Terry & Tammy

Horn Lake, Mississippi

03/06/2012

I was very satisfied with the great customer service that I received. Stacy made sure that all my needs were met and allowed me to receive the machine I ordered in the time I needed it. I love the fraud protection, it may be a hassle to some, but it made my transaction feel safe. Thanks again the crew of the Ronald H. Brown loves the new machine.

Jake,
Charleston, SC

10/02/2012

Calice did a fantastic job in helping us acquire our two vending machines. Thanks Calice!!

J.H.
Burkburnett, TX

10/20/2009

Melanie Lee helped me find a vending company in my area. She responded quickly and I received several phone calls and emails within the first couple of hours.
I really didn't have to do anything but pick a company.
Very fast, easy and reliable!!

Chatsworth, California

11/28/2013

Thanks Mellissa, everything was as represented. The deal was so easy, I will not hesitate to call you again.
B.C.
Bloomington, IN



11/14/2010

Vanessa was great to work with. I received her E mail, made a phone call, met with the customer & moved my machines in. It was a slam dunk! Easy. Thank you Vanessa!

KS

02/27/2016

I only have good things to say about your customer service. Looking for a vending machine vendor was one of the most tedious tasks I have done. When I came across your number, I thought why not. From the first conversation we had over the phone you were super knowledgeable and very friendly. Every email that I sent to you, was responded within the same day. You helped me so much, April  Š At the end of the second day you gave me an update, advising that your first search didn € t pull up anything, but you weren € t going to give up. By that same day you told me that you had found a vendor and they should be giving me a call. The following day he came over and we set up the appointment to have the vending machines installed. You were so helpful, you don € t need improving, your service was Spectacular!!! Keep up the great work. Awesome customer service, very friendly. Thank you.
Sincerely, Bianca Miranda
Corporate Administrative Assistant
Bell, CA

03/06/2014

Firstly, everybody I dealt with at USEDvending (Stacy) was more than helpful. Melissa, you restored my faith in dealing with large purchases. I only wish the remainder of getting my dream business up and running could be so easy. I am not just being nice, Melissa truly went above and beyond the call of duty in every. Thank all ya'all again.
JK
Las Vegas

01/31/2011

Courteous and Knowledgeable.

April sets the standards of customer service other business could use as a model. A simple and streamlined process for acquiring vending equipment enabled by a polite and confident staff.

I am currently acquiring more equipment using their services, and will continue to do so in the future. I personally wouldn't consider taking chances with any other service. More than just a brokerage, they're your full-service partners in the business.

Thank you 4MEGAVENDING.com for all your help!

CA

03/12/2015

Calice, Having never purchased vending equipment through USEDvending.com. I must say that my first time experience was positive. The negotiation process between myself and the seller was smooth; the broker (Calice) was responsive to my questions and all issues where handled in a professional and business like manner. The document processing involved with the purchase transaction was very easy to understand and navigate. Overall, I would buy through USEDvending.com in the future.
Sincerely,
LAUNDROLUX - HAVRE DE GRACE, LLC
Stan Marshall - General Manager
Havre De Grace, MD

12/06/2009

I am BEYOND satisfied with your services. Melissa not only helped my mother and I with a purchase of a catering trailer earlier this year. But, she assisted us in a sale of one we had to do just this past week. From beginning to the very final piece of paperwork they were just a phone call away. Melissa and Cheryl made our buying and selling experience a very smooth one.Thanks girls.

Gainesville, Georgia

09/03/2014

Thank you Usedvending.com for your help with all of my buying/selling needs! You guys are like the realtors of the vending industry!
Romaro Crowder,
Indian Head, MD

02/21/2011

usedvending.com gave us a free, easy way to get rid of a machine that was just taking up space in our office. April Hurd was the rep that helped us throughout the entire sale.She was professional, polite, and made sure that everything was made easy enough that a kindergartener could have sold the machine. I would recommend usedvending.com to anyone who wants a painless way to sell their unwanted vending machine.

Liz LeBleu
Chief Operations Officer
PrescriptFit, INC
Gulfport, MS

11/30/2011

I have had good experience's with Stacy Sweet and Mega Vending. Very easy to work with. No scamming, real and honest business. I have had several opportunities given to me, and it has helped grow my business.

The Vending Guy
Twin Cities, Minnesota

03/27/2016

I just want to Thank Usedvending, because of the amazing work they have been done to sell my Food Truck, They have a great staff!!! But April is one of the best, she helped me out with the selling process from the beginning to end. So if you're looking to buy or sell a Food truck this is the best company. Thanks April !!!!! Gracias a Used Vending, por el magnifico trabajo que hicieron para vender mi Food Truck, tienen un excelente staff!!! Pero April es una de las mejores, me ayud durante todo el proceso de venta de principio a fin. Sin est s tratando de vender of comprar un Food Truck esta es la mejor compa ia. Gracias April !!!!!
Artemio Bornios
West Columbia, SC

06/06/2011

April Hurd was a great help to me with my questions regarding our vending machine. It is no longer being made and we did not have and information on it. She was able to get me a users manual.
Thanks

California

10/14/2009

Found an item that I was interested in and contacted UsedVending. April and all the others I worked with were friendly and very professional. Responses to questions were prompt and thorough. The purchase was completed in a smooth and timely manner, and I am a satisfied customer who would certainly recommend this company. A big "Thank You" to April for her help.
L'il Rob's Hot Dogs
Fort Payne, Alabama

06/23/2015

Melissa, Thank you for everything. You were great and got everything done when you said you would. You really made it easy. I would use you again.
Doug Martindale,
Austin, TX

10/22/2009

4megavending.com was awsome.
very fast response, very friendly people, had my machine in about 1 week.

mike seemann
crest hill, il.

09/20/2011

It was a pleasure working with April in purchasing my first vending machine. Her pleasant personality and rapid response made it a great shopping experience; will definitely recommend her services.

Thanks again April look forward to working with you in the future!

Shakia,
Georgia

08/24/2010

Aloha Melissa: The truck left on a flatbed yesterday from Peoria. I am meeting it in Portland this Friday morning. Going to get it checked out at an RV shop and then drive it (180 miles) to Seattle and put it on the big ole barge that floats over here to Maui. Working with you has been great. If you need me to do one of those (she was the best in the world) testimonials about how great you are for your website let me know because I will surely do it for you. Say hey to your husband Scott-------stay safe, healthy & happy!!!!!!!

Aloha Scott (try a vacation in Maui sometime--you won't regret it)

11/24/2015

Used Vending provided great service. Melissa Powers was the representative that helped me, she was very helpful and professional. I had been trying to sell my food truck for a year and had several candidates interested but none had the capital. Used Vending found a buyer from Texas. I appreciated that UsedVending only contacts you if they have a buyer with the money ready. Melissa was very knowledgeable, she coordinated everything perfectly with me and the buyer from Texas. I would strongly recommend this company.Thanks Melissa & Used Vending.
Martin Ruiz
Marietta, Georgia

10/14/2010

I WOULD LOVE TO THANK MELISSA FOR THE CUSTOMER SERVICE AND PERSONAL TOUCH WHEN COMMUNICATING WITH. HER VOICE IS PLEASING TO LISTEN TOO AND SHE BECAME MY ANGEL WHEN SHE HELPED US SELL OUR TRAILER. WE HAVE BEEN TRYING FOR MONTHS AND WITH IN ONE WEEK ON THIS WEB SITE IT WAS SOLD. THANK YOU SO MUCH FOR YOUR BUSINESS. TAKE CARE AND GOD BLESS YOU AND YOURS.PEACE OUT SISTER TAMARA

01/27/2016

The experience was great!! Melissa helped made the process easy! I would recommend this company anyday! The service was AWESOME!!!
Latoya London,
Zachary, LA



01/14/2015

So very, very, very, glad I found Usedvending.com. I was in the market for a food truck and there were TONS to pick from, it took me forever to narrow a list to ask about. The staff are so friendly and personable and helped me find the perfect truck for me and I couldn't have gotten a better deal on such a quality vehicle. The sale went smoothly and the seller was very helpful too. We're almost ready to hit the streets with our company. I highly recommend this site!!
Andrea Lewis,
Lucasville, OH



06/18/2010

April Hurd is the best. Wicked fast responding to emails and worked the sale so everything went as smooth as butter. This has been the best brokered purchase I have ever had!!!

New Hampshire

08/07/2015

Hi Crissy! This is Kim & Jay - the Pico De Guyo people! We wanted to let you know how pleased we were with the service we received from you and USEDvending.com. From the first phone call we made, it was EASY for us to get our truck listed, updates made, and questions answered. You provided our first qualified buyer within 10 days of listing, and 3 weeks later our truck was sold! We love how you have designed your service so that sellers don't have to come up with any money to list their truck - and your system really works! Thank you for the great service you are providing to those of us in this industry! We would definitely recommend you to anyone looking to sell their truck! Thanks.

Kim Walgren,
Buffalo, WY

05/16/2016

Wendy did a great job helping me buy my concession trailer. She answered all my questions quickly and accurately. She was polite and helpful from start to finish. Wendy kept me informed of all aspects of the transaction as we went along. I would recommend Used Vending to anyone with vending needs. Sincerely,
Sharon H.
Grand River, OH

10/07/2009

Dear Sir:

During the last summer, I posted several vending machines for sale on your website. My questions were all answered completely, professionally and in a timely manner.

This past month, some interest started concerning these machines. My customer service representative, Melissa, has been wonderful. Very personable and professional. She keeps in constant touch with me concerning any developments.

At this point, we normally 'talk' or email several times a day as we are waiting on final closure of the sale.

Without her help, I would have been at a loss how to proceed and finalize this sale.

Melissa has been a invaluable part of this process and I thank her GREATLY for her time and expertise.
Olivia,
New Jersey

10/22/2009

April at Used Vending has been very helpful and attentive to all my questions and issues. She has been wonderful to work with!

Thank you!
Jody Hewitt
Sweet Sisters, L.A. Ca.

06/05/2014

My fiancee and I purchased our very first food trailer and Melissa could not have made the process any easier! The transaction was so smooth I was almost waiting for a "catch" but there was none. She is so down to earth, professional and ready to go out of her way to help you out. I definitely recommend using both used vending and Melissa Powers! :)
Amanda & Angelo Diaz, NY

09/09/2009

April has been most helpful in the buying process. Every question answered. Friendly and courtious service. A pleasure doing business with and plan on doing more. I strongly recommend. Thanks April.

Jim,
Mc Roberts, Kentucky

11/20/2014

I €'ve been talking to restaurants to consider being a commissary for me. Ran across an established business who, just by chance, €wants to take on another to help. €So looks like the money will be in a partnership with another business. €But, I do thank you for your time and should this not work out, I'll be in touch again, since it seems €from the little I've learned, €that your organization is honest and above board, and that is getting to be a rare thing these days. €
Sincerely.
€F. Flemish
Huntsville, AL

06/17/2012

Thanks "usedvending.com" and especially Ms. Calice! My client needed a specific type of vending machine and usedvending had it listed. Calice helped put both buyer and seller together and all went according to plan. My client is now one Happy Camper! Thanks again Calice!

James Bastrop, Tx

02/11/2014

We just sold our concession trailer at Usedvending.com and it would not have been possible without the kind assistance of Melissa Powers! She was patient, informative and overall amazing! Despite our skepticism about selling a large item online, she made the transaction happen so smoothly and answered all our questions,and we had a lot! Thank you Melissa!!!
J.M.
Bakerfield, CA

06/12/2012

Calice was amazing. She found a buyer, was prompt and responsive, and made sure both parties were comfortable and got what they wanted. I would recommend this site to anyone selling or buying a vending machine.

P.R.
Dallas, Texas

06/24/2015

I sold my food trailer last weekend using usedvending.com. They made it so easy they did all the work and all I had to do was collect the money. I would use this service again. Thank you usedvending.com.
Hina Patel
Kansas City, MO

05/21/2009

My experience with Used Vending was fantastic. My rep was very efficient in her communications and explained the whole process in detail. Her customer service was amazing, she was very courteous and extremely helpful in facilitating the purchase of my vending machines. Don't waste your time looking around, if you are reading this comment, you have found your one stop shop.

Maria
Toronto, Canada

05/12/2009

April,
We had lost our vending machines when our office burned in 2006, our employee/snack fund had barely stayed solvent using the honor system. In less than 5 months after purchasing the combo snack unit, we are consistently profiting $100/mo in a 20 person office and the footprint of the unit is about 1/3 the space of our previous soda and snack machines, plus we don't need to constantly interrupt the cashier for change.
The combo unit has worked out for us vey well.
Thanks.

Jeff
Pensacola, Florida

06/14/2012

The transaction went really smoothly Thanks to Calice she was great and helpful. At first i was a little scared. But Calice helped me to make this transaction went smoothly, I would recommend anyone to use this website.

R.S Ramsingh Singh

I was skeptical about using a website selling company from my experience with time shares but was pleasantly surprised when I received two offers for my machines from Usedvending.com I would definitely feel good to use them again if I had more machines to sell. Melissa was great in this transaction. Thanks Melissa, you are a great asset to your company.

Lou E.
San Jose, CA.

04/07/2015

Thank you Used vending and Greg for assisting me with the sale of my trailer. Through your patience and expertise it made this process simple and fast. If it was not for you and your staff I do not think I would have been able to sell my trailer. I hope others utilize your services for your promptness and professionalism. Thanks again.
Zorayda Borrero, Miami, FL

04/02/2015

April, thankyou for your help in finding the right machine for my needs. It was a pleasure to visit with you and your recomendations are greatly appreciated. The machine arrived as described and has been put in service. Works great. Any future vending needs will definitely be referred your way Thankyou HUGH

I have only been using 4mega vending for a few weeks now and can tell you so far that they are always prompt with their response times. Melanie has also given me good leads which I am currently following up on as I write this! Thanks so much!

Just wanted to let you know that we received the honor box yesterday. You give A+ customer service.
Have a good day.
Becky G

12/16/2015

Wendy, Thank you so much for your help in selling my food truck. It was an exceptional transaction, communication was spot on, your input was well received and at the end of the day I am super satisfied with how everything was handled. Thank you again and I will definitely refer you and www.usedvending.com to all of my industry friends and hope to do business again. Thank You!
Bogdan Enache,
Miramar, FL

11/18/2010

I sold my machines through used vending.com. My experience with them was excellent. I am glad I could free my garage space. Thank you Melissa.

I would strongly advise anyone wanting to sell equipment to use the services of USEDvending.com. I had listed my unit on another well known web site and had to deal with lots of crazy offers and look -y- loos. Once I listed with USEDvending, Cristina, my service agent, did all of the work. She notified me only when she had a serious buyer lined up. She did all the work and I took the check to the bank! Do yourself a favor and use this company to sell your equipment and rest easy that they will do a great job for you. Thank you USEDvending and Cristina for all you did for me!
C.T.
Houston, TX

07/08/2015

Calice did a wonderful job with my Smoothie Cart Sale. She was always responded in a timely manner and worked through the entire sale with me. I ran into some complications with the seller but Calice had my back and made sure that the sale was conducted in a professional, safe, and fair manner. I would highly recommend her and Used Vending.

Mustafa Malik,
San Diego, CA

09/09/2010

April was amazing to work with. Unlike other vending sell reps, her communication was consistent and professional. I look forward to purchasing my next set or Vending Machines, as April made the process smooth and effortless. Thank you,

Mr. Sherrod- New to the vending business
See Hundreds more or Write your own...