DELAWARE
Delaware Trailers & RVs for Sale! Buy or sell used trailers in Delaware– we have used RVs, used horse trailers, used camper travel trailers, used heavy equipment trailers, used dump trailers, used livestock trailers, etc… AllUsedTrailers.com brings Delaware safe, easy transactions of buying used near you!
DISPLAY OPTIONS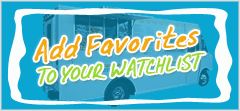 Login to Inquire Online
Call: 601-749-5660
Customer Experiences
04/08/2011

Wow! Vanessa, you & your colleagues at 4 Mega have done it again! The new account that you referred me to is awesome! It's amazing how easy you make it for me, you do all of the locating work and I just meet and shake hands with the contact & roll in with my machines! What a winning combination! I appreciate you, Vanessa, and your co-workers at 4 Mega Vending.com, and I look forward to conducting lots of business with you! Thank you!

Victor Carter

10/28/2009

April has been SO helpful to me! I have only just begun to get into the vending business with my very first machine, but April has been EAGER to help me in my search for materials, information, and parts for my first machine! It's great to know that there are still great professional customer service people out there! In a time when you never know if you will even get to talk to a real person when you contact customer service, it is a pleasant suprise to talk to someone who wants to help you solve your problems!
Thanks April!

Plymouth, Minnesota

10/16/2011

My experience with this company was superb. Not only was I treated with respect and professionalism, but the customer service rep that I worked with was competent, punctual, and followed-through on every lead and responded to every question. This is a company that does what it say it will do and I am happy to recommend them to anyone.

Very Satisfied Customer
Miami, FL

06/05/2012

It was a privilege to work with Melissa Powers on the sale of my vending trailer. She is the consummate professional; extremely skilled at the process. She was responsive to the unexpected complexity of a transport situation, her diplomacy and diligence throughout was exemplary. I would highly recommend UsedVending and Melissa whether buying or selling.

Glenda H.
Okeechobee, FL

07/10/2014

The sales crew at USEDvending.com have helped me sell dozens of trailers. They are top shelf, best group of sales people I have ever worked with. They cover all details and make sure everything is in place for all involved. I would trust them fully and completely to assist with any sale. Great group!
Thanks for all your help,
Stuart from Texas

11/17/2010

April Hurd was very helpful in providing excellent customer service. She definately is a great asset to your company! Look forward to work with her again in the future.

Gor, CA

02/07/2014

Melissa was most helpful in my purchase. She is very professional and a joy to do business with. Usedvending.com has a valuable asset in Melissa Powers, she made this as smooth a transaction as could be expected.
R.B.
Ridgecrest, CA

02/23/2012

I was very pleased with the professional and helpful way that Melissa Powers assisted me in selling my equipment. Melissa was very good at keeping me informed about the process, as well as understanding of my situation. Thanks so much, Melissa!

Julie,
New Orleans

01/20/2014

Hi Calice, I just wanted to thank you again and make you understand how satisfied I am with you. It's your continued persistence that made the difference. The USEDvending.com company will definately be in my future business transactions.
Thank You Again,
Anthony DeLillis, New York

10/23/2009

Melissa:
Dealing with you and USEDVending was a very pleasant and rewarding experience. You were so helpful in getting our Vending/Canteen Trailer sold and everything went so smoothly I was very surprised. The main thing I would say is dealing with you and USEDVending was a lot easier than trying to sell it by ourselves. The wide range of potential customers from all over the U.S. is a lot better than trying to sell something just in your local area. Thank you for all your help.
Rosalind
Panama City Beach, Florida

05/22/2010

i must let everyone know that MELISSA made me very comfortable from our first conversation. she was with me all the way. the sale of my machines was fast, smooth, and easy. if anyone has vending machines to sell or want to purchase call MELISSA A.S.A.P

mickey

04/07/2014

Melissa was very professional and sweet to work with. She was very helpful, and she went above and beyond to make the purchase of these Office Deli combo machines possible. I will always recommend her to others, and will purchase our next vending machines from her when the right time comes.
"Bravo Lady."
Michael,
Maryland

07/27/2011

I bought the perfect concession trailer that fit my needs through your service. Mellisa Powers was awesome awesome help. She made everything very easy and she is a pleasure to work with.
Thank you so much for a job well done.

Dan Mullin / Mullin's catering
New York

12/10/2011

I want to thank Melissa for all of her help. I checked out your website for a new combination vending machine to add to our business. We had an opportunity to add a new site and they wanted 2 machines. We found an offer for 3 machines in our area and so we contacted your company to start the process. I e-mailed with Melissa regarding our small business and the plans that we had. The next day I received a call at my home for an even better deal. For about the same amount of money that we were going to pay for the 3 machines, she told us of an offer for 6 brand new and 1 slightly used machine. The only catch was that it was a fast deal as the seller was moving out of the area and wanted to move the machines. By that weekend we had picked up our 7 new machines and placed 2 of them. We have already made enough money back from those 2 mahines to pay for the 7 that we bought. We are in the process of placing the other 5. Thank you again Melissa for looking out for our best interest. I have already recommeded your site to a friend who is just getting started in the vending machine business.

06/10/2010

It was an absolute pleasure working with April and Usedvending.com. April was professional, patient with all of my questions, knowledgeable of the product, and quick to respond to each of my inquiries. The transaction was simple and smooth and we love our new snack vending machine! Thank you so much April!

Leslie Atkinson
Fire Safe Protection Services
Houston, Texas

08/15/2014

My experience with MEGAvending has been great, especially my sales rep April Hurd! She was extremely helpful in getting us the right machine for our application and getting them set up for us. Once they arrived all we had to do is plug them in and stock them up. No programming needed! I was on a pretty serious time crunch and she helped us meet our schedule. I would most certainly use MEGAvending in the future!
Jason Bailey,
Evansvillle, IN

02/25/2011

Thanks to Vanessa. Very friendly service. A pleasure to work with and look forward to more opportunities.

Chris, IL

06/06/2013

Super great deal with Stacy> will repeat business with this company.....
R.D.
Chino Hills, CA

11/26/2011

Melissa Powers, lately When someone asks me about Customer service, I tell them to just call you and just talk to you. You went above and beyond to make sure that everyone is happy. I Thank you for assisting me in buying a vending machine and making sure I was satisfied. I am looking for another one, after I start this one. Better believe you will be my contact.

Thanks,
Matthew M., LA

01/14/2015

So very, very, very, glad I found Usedvending.com. I was in the market for a food truck and there were TONS to pick from, it took me forever to narrow a list to ask about. The staff are so friendly and personable and helped me find the perfect truck for me and I couldn't have gotten a better deal on such a quality vehicle. The sale went smoothly and the seller was very helpful too. We're almost ready to hit the streets with our company. I highly recommend this site!!
Andrea Lewis,
Lucasville, OH



12/17/2013

I have high marks for UsedVending and its staff. I would like to let everyone know how helpful Melissa from Used Vending has been to work with on selling one of our food trucks. They handle everything from setting up the profile and ad to finding the buyer. We had a great experience dealing with UsedVending and they found a buyer fairly quickly. The buyer just came, quickly looked over the truck, and drove off with the food truck due to how well everything was advertised and questions that could be asked before the sale. UsedVending dealt with all the offers and paperwork trying to get the food truck sold for us. I would highly recommend Used Vending to anyone trying to sell their food trucks.

Kevin Tighe
Georgetown, MA

06/22/2011

Thanks Stacey,
After posting my cart on ebay and craigslist with no success, i ran across your web listing for selling carts and ultimately found a buyer through you guys over the other two outlets. The offer and counter was no nonsense and the deal was executed professionally.

trey weiland

12/17/2014

Traci, thank you for patience with me during my shopping/purchasing of my trailer. You did a fantastic job of getting my questions answered and facilitating things with the seller for me. I look forward to continuing business with you in the future. I hope to report to you in the summer with a success story which you will be part of. Thanks again for your professionalism and patience. Have a MERRY CHRISTMAS!
Dave Woods,
Keota, IA

05/01/2014

It was a long wait for us to connect with the right owner and Melissa Powers was there for us throughout the process. She would call with what seemed like strange questions, but she was doing due diligence to the buyers requests. In the end, we were connected with an enthusiastic buyer (and 3 others highly interested)who will have a bright future because of Melissa and Used Vending!
Susan
Laurel, MD

09/20/2001

Eric, thank you for helping me find a buyer for my vending machines. Your services to the general public help eliminate Biz-Op ripoffs where companies charge 5 times the cost of an actual combo unit. Hopefully many people new to the vending business trying to start their own route will meet up with you first before being taken for extremely large sums of money. Your website is a great place for buyers and sellers to meet. Sincerely,

James Falce,
New York

10/20/2009

Melanie Lee was very helpful in assisting me to obtain the vending company that was right for our company. Thank you Melanie for all of your help!

Lisa
Buffalo, New York

08/01/2011

I worked with Stacy at 4VendingTips.com and he was extremely helpful and followed up with me every step of the way! I got set up with my new vending company quickly and easily! Thanks for all your help Stacy, I will definitely recommend your services to anyone that I hear is looking for a vending service.

Thanks again!
Karla
OH

02/13/2009

Wonderful Customer Service...all my questions were answered in a timely manner...she was wonderful!!.....a true asset to your Company!!! Way to Go!!

Lisa Thurman
Prudential Gary Greene
Friendswood, Texas

02/12/2014

We recently sold our concession trailer through Usedvending.com. Melissa Powers was awesome. She handled all of the paperwork and made our end very easy. From the time we got the offer call from Melissa until the unit rolled out of the driveway was only 22 hours! Thank you very much, Melissa € € .
R.Z.
Sierra Vista, AZ

04/06/2014

I really enjoyed working with Used Vending. I tried other sites, but always had unqualified people wanting to purchase. Melissa called me with a buyer who was looking for a food truck and was very qualified and after looking at my truck, brought it. I would highly recommend Melissa and Used Vending.
B.A.
Chester, VA

09/11/2012

Melissa was very helpful in finding additional vending machines for our little business. Her part in making it all work for our two seperate purchases could not have been any better or more pleasant. Melissa handled evertything professionally and with good humor. Well done. We will use your service again when we have a need. Right now I am way too busy with the wine grape harvest here in the Napa Valley, looks like a great year by the way.

Eric
Napa,CA

12/04/2012

Hello Calice, I just got off the phone with Stacy from your company or from Mega Vending and I couldn't be happier. He was exceptionally helpful and displayed such a positive attitude rarely seen nowadays. I would like to thank him for the top notch service that I was the recipient of. Because of his coaching, our vending machine was fixed and our entire building is very happy. Thank you again for the contact. It is wonderful to run into people like him : he is a rare breed and should be recognized and congratulated for his exceptional customer service skills.

Hyacinthe,
CA

06/06/2011

April Hurd was a great help to me with my questions regarding our vending machine. It is no longer being made and we did not have and information on it. She was able to get me a users manual.
Thanks

California

After trying to find a vending machine company for 2 months I decided to try 4VendingTips.com. They quickly got with me and within a few days had connected me with a company willing to provide us what we needed. Great job!

Steve J.D. Byrider
Harrisonburg, VA

11/06/2013

My experience with Mega vending can be summed up in one word, AMAZING! From the time that I entered my information into their system, I was immediately taken care of. April was so attentive to the needs we required, incredibly understanding, and efficient in executing a perfect fit for our company. We had a very smooth and easy experience and we will definitely refer them in the future.

J. Ortiz
New Jersey

03/27/2011

My family & I tried selling these vending machines after my Dad passed away. We Craig's list, ads and word of mouth with no luck. I found this FANTASTIC site while googling info. I've dealt with Vanessa just about from day 1 which was over 6 months ago and was really hoping that we would be able to sell these before Dad's house sold. Well they did it!! They've sold and my family and I are very grateful!!!
Thankyou Vanessa and Team!!
June Adamchuk

04/25/2012

Melissa was most helpful from the initial listing phase to the final sale process and follow-through. It was 1-2-3 simple and easy. UsedVending.com enabled me to sell my product fast and efficiently. I wouldn't hesitate to use their services again.

Alan
Franklin, TN

09/29/2014

I just want to thank you so much, you helped me so much. Your professionalism was a breath of fresh air for me. My son and I had a great trip getting the truck. If I ever need anything else I will go to you for what I'm looking for. Thank you again so much.
Sincerely, Laura Dumas
Sioux Falls, SD

01/09/2011

For petes steak, if we only listened to Melisa our unit would nave been sold sooner! Great job Melissa and our trailer has a great new home clear across the country in Co., unreal!

06/11/2009

Dealing with April was a pleasure- she was always up front and truthful through the entire deal. The soda machine has saved the company and employees big bucks- whcih equals great morale. Its the small things that make a difference in business deals and Mega Vending understands that. Thanks April.

James L. Sprayberry II
Mountainside, New Jersey

12/27/2012

We have had 2 very good experiences with placing our machines through our representative Gini Sweet. She has been most helpful and follows up on our placements regularly. Thanks Gini for being so helpful. We look forward to doing business with you in the future.

G & M
Hueytown, Alabama

Usevending is one of the few reliable sources that we found to sell our used vending machine April was helpful in every step of the process, she was diligent and communicated frequently. Thank you!
Stacey, CA

06/29/2009

Melanie has been wonderful assisting me in obtaining vending machines for our facility. She has been in constant contact with me throughout the screening process and has followed up with me to make certain I am satisfied with the services. I truly thank Melanie for her professionalism and will definitely recommend your services to our other offices.


Sincerely,


Aleshia VM Thomas-Miller
Veteran's Employment Representative
Alexandria, VA

12/07/2009

April was very helpful. She make sure the order is shipping out correct. Great follow up.

Lincolnshire, Illinois

05/21/2009

My experience with Used Vending was fantastic. My rep was very efficient in her communications and explained the whole process in detail. Her customer service was amazing, she was very courteous and extremely helpful in facilitating the purchase of my vending machines. Don't waste your time looking around, if you are reading this comment, you have found your one stop shop.

Maria
Toronto, Canada

03/02/2010

I have had the best experiance with your company, April Hurd provided me with the best customer service I could have asked for . I actually train customer service . April went above and beyond the call of duty . She not only handled my request from the start to finish , she very pleasent to talk to made me feel comfortable about my purchase . Thank you April , you are a great asset to the company.

Marietta, GA

11/21/2009

April from 4Mega Vending has been extremely helpful since the first time I talked with her. I just started my vending company and I do everything myself. April though has been so patient and helped me along the way.

I appreciate all the answers and help I get and will use 4Mega Vending in the future.

Thanks
Southgate, Michigan

07/01/2014

Good Morning, My experience with your company (you) was fantastic!
K. Bates
Tacoma, Washington

10/16/2011

A great experience using and working with the folks at usedvending.com. Helpful expert service. Melissa Powers especially! Thanks!

Daniel,
Nashville, TN

12/20/2010

This was a very satisfying experience for me. I had been in the market to purchase a concession trailer for six months. I had finally decided to bite the bullet and purchase a new one which was going to be over my budget. Before I committed to the new trailer I call Melissa, she remembered me from a few months before and gave me a recommendation to one of the trailers on her site. Within two days I was able to make an offer and buy my trailer. Thanks to Melissa and UsedVending.com. I will definitely use this site again for my buying and selling needs.

Reed
Loxley, AL
See Hundreds more or Write your own...