DELAWARE
Delaware Trailers & RVs for Sale! Buy or sell used trailers in Delaware– we have used RVs, used horse trailers, used camper travel trailers, used heavy equipment trailers, used dump trailers, used livestock trailers, etc… AllUsedTrailers.com brings Delaware safe, easy transactions of buying used near you!
DISPLAY OPTIONS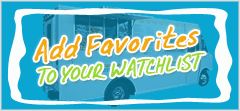 Login to Inquire Online
Call: 601-749-5660
Customer Experiences
08/03/2013

Thank you Stacy! We couldn't have done this on our own. Thank you for helping us find a buyer, and for making the selling process so easy. We are very grateful.
R.L.
Severn, MD

08/13/2015

Hi Melissa, Just wanted to let you how much I enjoyed my time spent on USEDvending.com. I found your website very user friendly and still enjoy the updates of newly added items. It is really too bad that more companies are not as customer friendly as USEDVENDING IS. I also want to let the world know how much I appreciated the service of Melissa Powers. Melissa was always cheerful, encouraging and always found ways to help as I moved through the entire process. Thank you Melissa and I miss not hearing your cheery voice each day or twice a day or three times a day €...
Bob Sexton,
Klamath River, CA

04/25/2011

Thank you, Melissa, for making the sale of my vending machines so easy. This is THE BEST way to sell equipment (or find equipment). You even worked out a negotiated deal to meet the needs of myself and the seller.

Tony from Iowa

12/06/2011

Melissa Powers was very helpful at facilitating the purchase of 2 soda/snack vending machines. The process was easy. She was very quick and answered all of my questions. Thanks!

Wendy J,
Colorado Springs, CO

11/17/2010

April Hurd was very helpful in providing excellent customer service. She definately is a great asset to your company! Look forward to work with her again in the future.

Gor, CA

04/15/2009

We had a positive experience in dealing with both Melissa and Cheryl at Used Vending while selling our hotdog cart. We had placed our cart on craigs list and had not received any responses when I did some research and found Used Vending online. I first talked with Cheryl, who helped me with providing a write-up, pictures and made suggestions on the price. After not receiving any calls, I called Cheryl and asked for suggestions - we lowered the price and waited patiently. Not much longer and it was sold. It was great to let someone else deal with the customer and negotiate and all we had to do was show it and let them take it home. If there is a need to sell concession equipment in the future, we will definitely call Used Vending and specifically ask for Cheryl and/or Melissa.
Thanks.
Starla Peninger
N. Richland Hills, Texas

02/26/2011

Melissa Powers at USEDvending was great to work with. She was patient with the paperwork, prompt with e-mails, knowledgeable with logistics, pleasant over the phone and professional in the process. I'd recommend USEDvending to anyone in the business thanks to Melissa.

St.Louis, MO.

03/04/2015

Used Vending .com was a great way to sell our vending trailer. It was minimal work on our part, and the only time we were contacted was when we had a buyer. Melissa Powers was wonderful to work with too. She was always positive and upbeat when we spoke to her. Our trailer was only on the site a short time before it sold. I would recommend this site to anyone looking for a vending trailer or selling one! Good Job usedvending.com
James Myers,
Macon, MO

08/03/2015

The Used Vending team was awesome to work with. Their communication and updates throughout the process was exceptional. They paired me up with a buyer all the way across the country and the transaction went very smooth. I would advise anyone looking to buy or sell a unit to consider using them. It was too easy and I walked away from the deal with my asking price. Thanks Used Vending.. Cheers!
Nathan Thomas,
Dallas, TX

11/13/2015

Hey Greg, The experience you provided in helping our company buy this new food truck was exceptional. When it came time to put in an offer on the truck, you went above and beyond, even staying a little later than you were supposed to so the deal could happen. Putting down the deposit to hold the truck was also simple and quick. From the time I put in my first offer to the time I put down the deposit was maybe 30 minutes so it all moved really fast, and very smooth. I look forward to maybe doing business again when we are ready for another truck.
Adam Salinas,
Tuscaloosa, AL

10/07/2009

The Machine we purchased works great for what we need. we put chocolate covered espresso beans in it and they go quick. It is real easy to fill

McHenry, Illinois

05/23/2010

April was so helpful and such a delight to do business with. I was very happy with my soda/snack machine and the customer service I received was excellent!!

Lisa

09/14/2010

They found me a good buyer,
and now I have room in my garage!
Great communication from April...

Canada

10/28/2009

Found your company on the web sort of by accident. Had 50 candy machines I was looking to sell. It took 3 separate sales, but Melissa helped me sell them at the price I wanted. Would certainly recommend you to anyone. Thanks a lot!

Paul,
Indiana

04/14/2014

I purchased my first concession trailer from UsedVending.com. I want to thank Stacy Sweet for the great customer service. He had all the information I needed which made my purchase easy and fast. I am very satisfied and look forward to working with you again. Thanks again.
M.H.
Vacaville, CA

08/12/2014

Hi, I am writing to let you know that my experience with Melissa was awesome, she really knows what she is doing and made it incredibly easy and fun. Thank You and I'm enjoying my new food trailer!!

Rylee Mac's Market & Cooking School,
Durango, Colorado




07/22/2012

I sold my food cart through Melissa at Usedvending.com. I really liked Melissa, and enjoyed working with her. I like her southern accent, too!! I would use you again, and recommend usedvending to a potential customer, should the opportunity arise.

Steve Kasel, former customer.



08/20/2010

Received a call from Melissa on August 17, 2010 at 9:30 am to let me know about an inquiry re my machines. At 10:00 am received another call informing me that my machines wer sold. Thank you Melissa for your hard work

Wayne Bovell
Brampton , Canada

12/06/2010

What a wonderful group to work with. I needed to downsize my business due to illness and listed my machines with USEDvending. It took a little while because at first I was stubborn about negotiating the porice. But I have sold what I wanted to sell and the delivery and all was painless. Thanksd for all your service.

TX

12/27/2012

We have had 2 very good experiences with placing our machines through our representative Gini Sweet. She has been most helpful and follows up on our placements regularly. Thanks Gini for being so helpful. We look forward to doing business with you in the future.

G & M
Hueytown, Alabama

12/14/2015

Hello Calice, Thank you very much for helping me find the vending machine I was looking for. You made the process easy. When I arrive to see the machine the seller was very friendly and knowledgable about the machine, and it was in good working condition. Everything was as advertised in your website. I will surely be contacting you soon for additional vending machines. Thanks Again.
Juan Govens, Newark, DE

07/10/2013

If you want to sell quickly and without headaches, I suggest contacting Melissa today. I couldn't be happier with my results, and you will agree by simply using Used Vending as your source to sell. Thank you again Melissa!

Tony from Tucson, AZ

05/16/2016

It was very easy to list my vending machines on the website. Customer Service was great to deal with when they had an offer. I would definitely use this service again.
J. Shamberg
Healthy Vending of the Triad
High Point, NC

12/19/2016

Hi Wendy, I wanted to say a quick thank you to you and UsedVending.com for everything. The transaction went smooth, the buyer was great and we couldn't be happier. I had been trying to sell my truck locally for the better part of a year and you guys found us a buyer in only a couple of months! Fantastic. I'll be sure to recommend you and your team to anyone in the business!

Thanks a bunch,
Cody Gatland-Nelson
Albuquerque, NM

I was scared of doing any business on the internet because of all the scams that are going on. This company is very professional, explaining every thing as they go. Melissa is an absolute business lady with exceptional interpersonal skills and I am very pleased with the service I received from her with the sale of my vending machine.

M.M.
Rosedale, New York

05/09/2016

I had a wonderful experience with my customer service rep. She answered all of my questions in a timely manner. She was honest and straight-forward, as well as caring. I can't see no better way.
Anieti Umanah
Houston, TX

09/20/2009

I had an exceptional experience working with Mega-vending. April, of your sales team, made me feel like a valued customer instead of another order number. I received my purchase in a timely manor, and the product was exactly what I was looking for.

Morton Grove, Illinois

02/02/2011

I was so impressed with the customer service over at 4megavending.com and give a big thanks to April Hurd who helped make my purchase of a vending machine super easy. April was always accessible whenever I had a question and assisted me with everything from getting rid of my old machine to the deliver of my new machine. I can't thank her enough for her superior customer service and help. I'll definitely be contacting April again when it is time to buy another machine!

Thanks again!
Jeff B

06/19/2011

I worked with April Hurd to purchase my first Vending machine. She was professionsal and answered all of my questions. She provided copies of the manuals for my review and made sure I knew what I was getting into when I ordered the Combo 300. The system arrived on time but the key was missing. April provided a key to me the next day and we go the system working. It was a great experience for my first system and I plan to call on her when my customers want to add vending to their business.

Fairfax, VA

Hello Julie, I just received the shipment. That was fast! I really appreciate your help and I'm very impressed how fast you filled and shipped my order. I'll be ordering 20-25 more machines in the next two or three months. I'll definitely be in touch when the time comes.
Thanks again, Randy P.

04/02/2015

April, thankyou for your help in finding the right machine for my needs. It was a pleasure to visit with you and your recomendations are greatly appreciated. The machine arrived as described and has been put in service. Works great. Any future vending needs will definitely be referred your way Thankyou HUGH

04/08/2011

Had a great experience with Vanessa (Vee) leading the way - she contacted me regarding conditions of sale and from there the transaction took place in less than a week.

Dee, Michigan

10/21/2009

I had a great experience doing business with this company. Specially when I had no experiance about vending business. I have recieved a reliable info about which machine I needed to buy in a given location and what it takes to grow my vending buinesses not to mention a very attractive business card brought me a handfull of locations. They are very truthfull, realiable and dependable.

Alexandria, Virginia

10/11/2017

Usedvending.com was so instrumental in selling my dessert truck.. it only took days for them to help find the right buyer. They guided both the seller and buyer all the way to the end..i could not say enough good things about Deidre, our consultant...she was very knowledgeable and did not hesitate to ask the right questions for both parties....i am getting ready to contact them again to help sell some of my large equipment from my former bakery..you rock USEDVENDING!
Patti Jones,
Ellsworth, ME

I was skeptical about using a website selling company from my experience with time shares but was pleasantly surprised when I received two offers for my machines from Usedvending.com I would definitely feel good to use them again if I had more machines to sell. Melissa was great in this transaction. Thanks Melissa, you are a great asset to your company.

Lou E.
San Jose, CA.

03/03/2018

I just sold my beloved trailer through Used Vending.com. The salesman Bradley Heath was fabulous to work with. He was always extremely polite and always had correct information in a timely manner. Great experience!
Sylvia Mitchell,
Bluefield, VA

07/04/2012

I have done many and none were as seamless. I had my truck on Craiglist and in the paper for weeks with little action. I put it on usedvending.com and sold it right away. I will use them and hopefully Melissa again. Quick turn around on my phone calls. I am a insurance adjuster - I spend 2 or 3 million in claims a year. I have had very few deals that went as smooth as this. Thanks again Melissa.

James A Benoit Sr - Outside Adjuster
Connecticut

02/12/2012

I am more than pleasantly suprised by Usedvending.com and Calice specifically for such an incredible job helping me secure the new machines we needed for our newest location. Her interface between myself and the sellers was phenomenal. Every question I asked, every E-mail I sent was answered quickly and concisely by Calice in minutes, not days. SHE made these deals happen and it is because of her superlative efforts that Usedvending.com is now my "go-to" for all of our future vending needs. No more professional staff can be found in this business -

Michael
Beaumont, TX

10/14/2016

Thanks for helping me sell my trailer - I was surprised at how fast it sold and I pleased With the service and help I received in selling the unit. I would recommend the site to all my friends, and I did recommend the service to fellow food truck owner that was getting ready to sell his unit.
John Boles,
Tallahassee, FL

03/23/2016

Melissa you have been more than amazing with the help you have provided for the 2 trailers we have purchased. Thanks you so much...This is the start of a new business for Jerrood and I. We are grateful that you listened to our needs and provided that...twice

Thanks again,
Rhonda Brockington
Rock Hill, SC

I would strongly advise anyone wanting to sell equipment to use the services of USEDvending.com. I had listed my unit on another well known web site and had to deal with lots of crazy offers and look -y- loos. Once I listed with USEDvending, Cristina, my service agent, did all of the work. She notified me only when she had a serious buyer lined up. She did all the work and I took the check to the bank! Do yourself a favor and use this company to sell your equipment and rest easy that they will do a great job for you. Thank you USEDvending and Cristina for all you did for me!
C.T.
Houston, TX

01/29/2012

I've been in business with 4megavending since 2010 and they are GREAT! Stacy Sweet is very professional and easy to work with. I'm blessed to be in business with them.

Wesley Chapel, Florida

01/28/2014

I'm not sure why you would want to sell your stuff on any other site because UsedVending.com sold my Food Truck in less than a month. The process was professional, friendly and quick. They help you throughout and build a relationship with you. I will definitely use them again, everything was just that easy. My point of contact was Stacy. He was great, friendly and just amazing.

Thanks Stacy Sweet, What a sweet experience!
Deonne, MD

10/25/2009

My experience with 4 mega vending was awesome! I contacted several other companies and it took several days for them to contact me.I emailed and within a few minutes I had a response. April Hurd is very professional and wonderful to work with.

Thanks
Monica Reece
Harris Jobe Elementary PTO

10/16/2017

Our company had tolerated the worst vending service company for years, I reached out to April Hurd with Vending Tips.com for some assistance as we are a smaller size company & some companies do not serve them, she was fantastic, got me several names, numbers to contact & we have just had the new machines delivered & could not be happier (and that is the whole company) Thanks April!!!
Sandi Walker
Columbus, OH

10/02/2014

Just wanted to send a very big € Thank You €to Melissa and the Usedvending.com team. They found the perfect buyer for our truck. We could not be more pleased with the outstanding communication and flawless transaction. They made the entire process simple. We wish them, and the new owner, every success in the future.
Mark Wilson
Clinton, MO

06/08/2017

Great customer service and they work very fast they answered every question I had as well as gave me updates on my order. I will definitely recommend this company.
Roablas Lumpkins,
El Paso, TX

03/03/2018

This was a fairly easy process, both finding and purchasing my food truck. I would use UsedVending again.
Jesse Tomlin,
Bossier City, LA


11/18/2010

April was a lifesaver! Inheriting a purchasing position; and working with another new employee in our vending department, we were both at a loss . . . April made it very easy to obtain the materials and pats we requested. THANKS!

M.Cadora
Fiscal/Acquisitions
Robinson Rancheria
See Hundreds more or Write your own...