DELAWARE
Delaware Trailers & RVs for Sale! Buy or sell used trailers in Delaware– we have used RVs, used horse trailers, used camper travel trailers, used heavy equipment trailers, used dump trailers, used livestock trailers, etc… AllUsedTrailers.com brings Delaware safe, easy transactions of buying used near you!
DISPLAY OPTIONS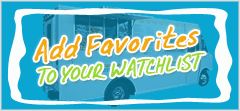 Login to Inquire Online
Call: 601-749-5660
Customer Experiences
09/22/2011

Having never used a service like USEDvending.com we did'nt know what to expect. Our experience with them and especially Melissa Powers has been exceptional. Melissa knows her business and goes the extra mile for her customers. We recommend Melissa and USEDvending and will use them again in the future

Paula & Doug,
Connecticut

After trying to find a vending machine company for 2 months I decided to try 4VendingTips.com. They quickly got with me and within a few days had connected me with a company willing to provide us what we needed. Great job!

Steve J.D. Byrider
Harrisonburg, VA

11/04/2014

I am very happy with the service I received form usedvending.com. Melissa worked diligently to find me the right buyer. The transaction went smoothly and without any hiccups. I would recommend their service to anyone looking to sell their mobile food carts, they have really helped me tremendously & I am very thankful.
Al S.
All Star Hot Dogs, Inc.
Boca Raton, FL

03/12/2015

It was a pleasure doing business with USED Vending. Your were very professional and more than helpful through the whole purchasing process. Thank you again for a stress-free transaction.

Ian N,
Columbia, SC

08/23/2011

Had a wonderful 1st experience with you. Can't wait to get the next lead. Thanks so much for the help.

Mary,
Birmingham, AL

05/25/2016

Dear April,Thank you very much for your help in purchasing the two orders. It was a really good experience to work with you. For sure, we'll make more acquisitions by usedvending.com.

Best regards,
Mihai-George, STATE Administrator
www.magicball.ro

05/17/2016

Many Many Thanks to Wendy Byrd for selling my trailer. If anyone reads this I highly recommend Wendy as she will get the job done. Best Regards,
Jeff T.
Fort Walton Beach, FL

03/19/2014

I worked with Stacy Sweet. He was very knowledgeable in trailers and gave me good advice. He always answered my questions with a quick turnaround. When I asked for something custom he got it done. Thanks for a nice and easy transaction! I love my new trailer.
Rhonda
The Woodlands

04/21/2016

Hi Wendy,
Well, I have to admit, I wasn't overly optimistic when I placed my ad with UsedVending.com. Although I had seen many trucks and trailers listed as "sold", I just thought; "How many people really buy from a website "? But the terms and conditions, and easy-to-navigate website made it impossible for me to pass up.

I must say, it was an excellent experience from start to finish, with solid, friendly communication. Thank you for selling my truck! I will highly recommend (to anyone) for you folks to help with buying, or selling, their next truck, trailer, and/or equipment.

Thank you Wendy, and everyone at usedvending.com!

Regards,

Aldo Panera

05/22/2010

i must let everyone know that MELISSA made me very comfortable from our first conversation. she was with me all the way. the sale of my machines was fast, smooth, and easy. if anyone has vending machines to sell or want to purchase call MELISSA A.S.A.P

mickey

06/01/2011

I want to thank Melissa Powers for her prompt response and hassle free procedures in handling my recent BBQ concession trailer purchase. Negotiating started on May 17th and I brought the unit home on May 29th. The unit was even more stunning than the online pics.
Whether you a buyer or seller on you next deal, I strongly recommend usedvending.com and Melissa Powers.

Don Baucham
DB's Rustic Iron BBQ
Odessa, Tx.
rusticironbbq.com

05/15/2014

Usedvending was very helpful on everything we ask about, they got me answers about the vehicle I was looking at. I think my broker Stacy Sweet was very good about his job, and went out of his way to do a couple things that I ask him to do. So I just want to give Stacy a big thank you.
J.B.
Teutopolis, IL



11/14/2011

Melissa Powers, you have done an awesome job of selling my vending machines. I really appreciate your dilligence and follow through. It really paid off. I will definitely use you to sell any machines in the future.

Gary S.
San Diego, California

07/10/2015

First I would like to thank Melissa Powers. Melissa made it comfortable and walked me thru the process, I admit I was excited and nervous at the same time. As the process went and I was closer to getting my truck and I talked to the seller, I felt myself getting closer to my dreams. Finally the day I was going to get my truck Melissa checked and made sure I was safe and confident about my decision. I met with the seller and his family which were great, he showed me the truck, I was amazed everything is what i prayed it would be. We went and handled our business and now I own my food truck. #closertomydreams
Tanner Scott,
Baltimore, MD

10/24/2010

Connie, Thank you so much for helping us build our business. With your help we learned of key locations and secured a position in the vending market. Hope to hear from you again soon.

Herriman, Utah

01/26/2011

My initial order for three machines was a positive experience. Melissa handled the order from launch to completion and there were no disappointments. Particularly noteworthy, Melissa was constantly providing order status updates and arranged for my personal pick-up at the distributor. It was a "refreshing experience" to witness customer service at this level. Cudo's to Melissa!

I certainly recommend Melissa to others interested in buying new or used equipment.

Pat S.

04/28/2014

It's been a bit of a process (2 years plus) trying to sell our wall mounted tempered controlled vending units, but Calice Bilica has been on her game. We are very grateful for the progress in getting rid of our inventory as well as the thorough attention to detail Calice provides. Thank you Calice and Usedvending.com!
D.R.
Baltimore, MD



11/27/2013

April, Thanks you did a great job in a timely manner. I would be happy to work with you again.
Keith A.
Port St. Lucie, FL



11/05/2008

Hi April,
Long time past since we sold through your help our vending machine.

Thanks again, you did a fine job.

David Bromberger
Florida

05/16/2013

The website was user friendly. Easy questions to answer. Received phone call right away. New vendor came out Tueday, 5/14 and installed a machine for us. Very friendly, courteous, and I feel will give us great customer service. Thank you for all your help. The staff are ecstatic to have a working machine!!!

Jnaie Kellett, Executive Director
Oregon

09/10/2014

These guys get the job done! The last business i did with them was great fast and easy. Im so happy with the service that I added 2 more listings. They are responsible, reliable and know what they are doing. They look at your sale like their own and they care for the seller as much as the buyer! You have a business to sell this is the place!

Jose Paniagua,
Harrisonburg, VA

04/25/2011

OMG! Melissa was professional, personable, knowledgeable and made my transaction go off as smoothly as possible, she is truly an ace. Thanks again, you get an A

Cameron, IL

09/26/2013

Melissa at Used Vending was great!!! She was helpful, considerate and always available. I had somewhat of an unusual item to sell on the site, but my item sold for exactly what I was seeking and Melissa guided me the whole way. I would highly recommend the Used Vending site to anyonewho is selling or trying to buy great used vending equipment.
Thanks Melissa!
Sam
Lafayette, CO

01/31/2012

Hi Melissa- Yes, he came, on time, very pleasant transaction, no drama. Ibrahim and I want to thank you for your never-ending dedication to finding buyers for the express purchase of these machines and, for your sunny deposition and demeanor. You are a true customer service professional, and, an all around nice person. I cannot extoll your virtues enough. Good luck in your endeavors whatever they may be. You deserve the best, as, in our opinion, you are the best!

Sincerely, Ibrahim and Tamara
Chicago, IL

07/10/2014

Very positive experience. My company's listing of a food truck with Usedvending.com brought a legitimate, qualified buyer to the table. We previously tried online vehicle auction type sites and had no success. Usedvending.com was more of the niche market we needed to sell the vehicle. Great exposure to those buyers specifically looking for food trucks, as was our case. My account rep Melissa was very cheerful and pleasant to work with. Very professional, knowledgeable and explained the transaction process in detail. Online signing of documents was easy & convenient. Overall a very smooth transaction. I highly recommend Usedvending.com.

S.B.
San Antonio, TX



05/28/2012

I found Used Vending on an internet search and thank God I did!! They were finally able to sell 2 of the 5 vending machines I was trying to sell! I sold them to a young man who seems quite eager to start his business. Thank you Melissa for all your help!! Now just sell my other 3!!!

D.W.
Westmont, IL

10/15/2009

What a great company. If I've ever had questions and needed to call, I've always been treated with courtesy and a willingness to help. This is a true stand up company. And the coffee is GREAT! Always fast shipping.

Thanks, Melanie, for helping me with my order and the quick response. My package arrived today. I always recommend you guys for anyone using Flavia.

Diana

10/22/2009

Used vending sold my used vending machines Melisa handled the transaction it was a hard transaction. MELISA handled it very well and all parties were very happy and the transaction was very good. Used vending lived up to all of ther agrements. I am very happy with Used Vending and am looking foward to doing futcher
business with useed vending
sincerly
Eddie
Salisbury, MA

11/26/2013

April is the best! She worked with me to obtain great profitable locations. She was there throughout the whole process to make sure everything went smoothly and to make sure that both parties were completely satisfied. And I I'm satisfied every time! As well as my locations that I have obtained with her. April is the best and I love doing business with her and her company Megavending.com.

Kenneth,
New Jersey



06/03/2014

Megavending walks you step by step with establishing a new client. If one word can describe MegaVending its "Professionalism". Great customer service, reliable, and incredibly friendly (April was my representative) I would love to do business with them over and over again. Its not easy finding good people to work with in the vending industry but, Mega Vending is the place to rely on. Thank you for your services,
Frank Perez, IL

11/06/2013

I would like to thank Melissa Powers for all her help, she was very professional thru the whole process of selling my food truck. She walked me thru every step from the time my truck was put on your site until the very end when it was sold. I will be letting all my friends know of your site in case they have a need for it in the future. Once again thanks to Melissa, & the best part, it was sold in less than three months!
Thank You,

Joe B.
Cape Coral, FL

Just wanted to get a word of thanks off to you for handling the sale of my vending machines. You came through with what you promised and the transaction was handled in a professional manner and went smoothly. Certainly the sale went more quickly than I could have managed on my own trying to sell these vending machines locally. I'd recommend your service to others who want to sell their vending machines.

Edward Kaufman

02/24/2011

Vanessa and April have been very helpful in getting us set up with a vendor. Vanessa went over and above helping us out. I would recommend this company to anyone looking for vendors.

Debbie
Administrative Assistant
Champaign, IL

06/03/2014

Usedvending.com was the easiest and best way to sell your equipment. I will be using you again! Thank you for your help.
Eric, Arkansas

02/08/2012

I could not believe what a great job Calice did within a short period of time by selling my used vending machines week after week. I recommend Calice and usedvending.com for anyone who wants to buy or sell their vending machines at fastest time and within the best market price.

Okey, NJ

05/29/2014

April was very helpful with us, with our decision to purchase a vending machine, starting with the type of machine and the price of the machine. I really do thank her for her feedback and help with locating a vending machine that fits our need. Thanks April.

C&J Mallet, MS

03/14/2000

Once again I want to thank you for all your work on getting me started. Please copy the message below and put it on you web site reference page, it truly shows how I feel about doing business with you.

UsedVending.com???? On the Internet???? Is what some of you might be thinking, as I did when I saw it early January 2000. I decided to give them a try anyway. If you want to do business with a company that is professional, with honesty and integrity, then UsedVending.com is the one. Just getting started in the vending business, I bought 20 vending machines from Eric and a few days later he called me with a lead on an small existing route within 5 miles of my house. He set things up and the seller and I met and made the deal. Smooth transactions all around for both the machines and the route. I plan on doing business with Eric and UsedVending.com again.

Sutton's Vending
Fort Worth, Texas

09/26/2014

Hi Calice, Just a few words on my experience with Used Vending. I have been very happy using Used Vending. I have been in the vending business for 1 year and am trying to grow my company. Buying the vending machines from your site has helped me grow from 5 machines to 16 in no time at all. Calice has been a great help getting my bids to the right people and getting back to me. The deposit went smoothly every time. I picked up 10 machines yesterday and the couple was from Hastings NE. I live in Omaha and had to hire a truck and coordinate with the couple from Hastings a pick up time for both of us. There was never I a time where I felt uncomfortable and things from Calice were upfront. Thanks for saving me lots of money on machines and helping grow my business in a short time. I will definitely be using your site in the future.
Thanks,
Cathy Burdis
CBvendingomaha.com
Omaha, Nebraska

03/08/2010

The help I recieved from April at used vending was great. The profesionalism was there from the begining of the process till the end. I look forward to using their service again.


abdul
MD

12/21/2016

Hi April, we are happy to say that you made it so simple, efficient and friendly. We had the same experience when we sold the others. Thank you so much.
Susan Kirk,
Castaic, CA

10/14/2009

Hi Melissa,

How are you sweetie? Thank you so much for calling us first on that deal, honestly, the machines are so nice and at such a great price, you are my new best friend in this business! I seriously think that if Matt and I are successful, it's partly because of you!We appreciate you sooooo much for contacting us first on this! And hope more come like this, ..but probably later, cause we need to place these first...thank you so much for everything girl...xo

Dixie
Fresno, California

10/10/2016

April, I want to thank you for your assistance in sell my machines. The buyer was more than thrilled with his purchase and I was as equally impressed with how smooth the transaction was processed. You were in constant contact with both parties and we could not have done it without you. Your experience and professionalism during the sell really exhibited the reason I listed with your service. Thanks again - April.
James Harmon,
Granville, OH

02/02/2012

Melissa was absolutely wonderful to work with! We had a few challenges getting our unit sold but she never gave up! She was very thorough and worked hard to get the price we wanted.

Thanks again UsedVending - you're great! :)
Martha, Colorado

06/12/2011

Professional,courteous and efficient!

April exceeded my expectations in the search for a vending machine for our restaurant. She made the transaction very easy and I would recommend her highly.

South Carolina

SOLD!!! This is a Great Company. I Listed my Lunch Truck with Melissa Powers, and She sold it right away. Not any of those other cheesey websites. Its as simple as listing it at the right price, and forgeting about it.

D.N.
Forked River, New Jersey

09/15/2011

I had the best person in the world to assist, Melissa is theeee best, I was looking for a vending truck; she assist me with the transaction, everything went well. I had a wonderful experience with 4 Megavending.com, I would recommend anyone out there to use their services. It would be the best decision to make. Inspite of the long drive everthing was good.

Primrose,
New Orleans LA

10/12/2010

Connie and Mega Vending has referred us to several account of which are great locations. They are professional and very helpful in securing the right type of accounts.

Suzy Q Snacks
Las Vegas

07/16/2012

Melissa at usedvending.com was spectacular !! We purchased a concession trailer and could not be more pleased with her professionalism and the quality of the new business we purchased. She was always available to answer our questions and the turn around time on return calls was very efficient. She really takes the time to ensure everything is covered for a smooth transaction.

Erika and Rob
Ontario, Canada

12/05/2013

April
Thank you for the wonderful customer service during my purchase of my son's vending machine. The assistance with the delivery was great.

Paul
Flint, Michigan

06/01/2011

ALTHOUGH IT TOOK A WHILE..WHEN THE RIGHT BUYER CAME ALONG, MELISSA AND HER STAFF MADE THE TRANSACTION REAL SMOOTH.ALL PHONE MESSAGES WERE RETURNED. ALL QUESTIONS AND CONCERNS WERE ADDRESSED. IF YOU KNOW ANYONE BUYING OR SELLING,THIS IS THE PLACE TO GO!! THANKS AGAIN

BILL SHICK,CLEVELAND TN.
See Hundreds more or Write your own...