DELAWARE
Delaware Trailers & RVs for Sale! Buy or sell used trailers in Delaware– we have used RVs, used horse trailers, used camper travel trailers, used heavy equipment trailers, used dump trailers, used livestock trailers, etc… AllUsedTrailers.com brings Delaware safe, easy transactions of buying used near you!
DISPLAY OPTIONS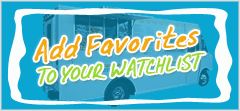 Login to Inquire Online
Call: 601-749-5660
Customer Experiences
01/25/2010

Made the best decision of my life choosing usedvending.com to represent me in my first vending machine purchase. My agent April was amazing in every way! Her dedicated loyalty to me as a customer (buyer) has moved me to write this testimonial. Where in this society most people tend to take things for granted, she went above and beyond to see that i was satisfied with the end result of our transactions. This combined with her concerned follow up has impressed me immensely.I would highly recommend Usedvending.com and her as an agent to anyone looking to buy a vending machine.

Sedona, AZ

10/07/2014

Aside from the hiccup in programming the prices and the absence of labels that fit the machine, everything was perfectly satisfying. Ultimately, the mechanical setup within the machine was correct in spite of our initial uncertainty. It was simply my installer who needed a tutorial in that department. Thanks for all your help. I would be glad to do business again if/when I am in need of additional equipment.

Nathan Wilson,
Lewiston, ID

10/01/2008

Hi Melissa, Thanks for selling our machine... Was a smooth transaction. Our other Antares machine has been put back on location and is no longer for sale . We will be listing more machines soon . Thanks Again Terry & Tammy

Horn Lake, Mississippi

01/10/2011

April was a great help in obtaining my first vending machine and I will continue to use used vending through her help.
David

03/07/2011

April Hurd and UsedVending.com have been very helpful to me in selling my vending machines. It is a pleasure working with April. She is very knowledgeable about the products and extremely courteous and professional. Thank you so much April for all your help.

Sanger, CA

10/19/2009

MELISSA, HANDLED A SALE FOR ARE COMPANY OF ONE VENDING MACHINE ABOUT 3 MONTHS AGO AND DID A GREAT JOB IT WAS HANDLED VERY PROFESSIONALY ALL PAPER WORK IN ORDER. SHE IS WORKING ON THE SALE OF 2 MORE OF ARE MACHINES AT THIS MOMENT AND WE HAVE NOTHING BUT FAITH IN THE WAY THEY HANDLE THE SALE WITH NOTHING BUT INTEGERITY. AGAIN THANKS TO USEDVENDING INC.

MIKE GRASON FRESH OASIS CREATIONS INC.
Orlando, Florida

02/03/2014

April,
Thanks again for your help with selecting and processing the order from start to finish. I am very happy with the drink machine 600E, it will serve the needs of my 45 employees well. You were most helpful in choosing the right machine for my needs and budget, further with follow up questions and getting me the labels we needed. I have already recommended your company to another TCA Office in Boise ID, you may get a call from them in the future.
Ron. G
Chantilly, VA

10/25/2009

April did a great job, the sale went very well and according to plan.

Thank you
Glenn
Loveland, Ohio

12/15/2015

Wendy was an absolute blessing to deal with. She explained the process of our listing to me from beginning to end. When we had an interested buyer she called to let me know and the negotiations were completed within a couple of phone calls. Wendy always returned my phone calls quickly when I had questions about any of the particulars of the sale including forms that needed filling out for the sale to take place. Electronic signatures made the process easy. I can't say enough about how professional Wendy is and I will tell anyone who is trying to sell their concession trailer to call Used Vending as our experience was terrific. Thanks again Wendy for making the sale go smoothly for us

Gary and Marilyn Sperano,
Jackson, GA

04/07/2015

Thank you Used vending and Greg for assisting me with the sale of my trailer. Through your patience and expertise it made this process simple and fast. If it was not for you and your staff I do not think I would have been able to sell my trailer. I hope others utilize your services for your promptness and professionalism. Thanks again.
Zorayda Borrero, Miami, FL

01/28/2010

Just starting in the Bulk Vending Business. Melissia was great.Answered all questions and made all of it a very seamless process.

Thanks Again

Dale D.

09/13/2016

I had a great experience with UsedVending.They stayed on top of things and were responsive to every question and concerns I had. I would use them again without hesitation.
Richard Terry,
Spring Hill, TN

12/17/2014

Traci, thank you for patience with me during my shopping/purchasing of my trailer. You did a fantastic job of getting my questions answered and facilitating things with the seller for me. I look forward to continuing business with you in the future. I hope to report to you in the summer with a success story which you will be part of. Thanks again for your professionalism and patience. Have a MERRY CHRISTMAS!
Dave Woods,
Keota, IA

06/03/2015

My experience with USEDvending.com was a wonderful experience. Greg Frierson was a great help in answering all of my 

questions and the transaction went very smoothly.
 I am the proud new owner of a Food Concession Trailer thanks to Greg!
Donna K. Tyson,
Columbia, VA


10/28/2010

Mellisa Did Great Job Very Easy Deal

Russell B.
TEXAS

02/02/2011

I was so impressed with the customer service over at 4megavending.com and give a big thanks to April Hurd who helped make my purchase of a vending machine super easy. April was always accessible whenever I had a question and assisted me with everything from getting rid of my old machine to the deliver of my new machine. I can't thank her enough for her superior customer service and help. I'll definitely be contacting April again when it is time to buy another machine!

Thanks again!
Jeff B

08/25/2015

I cannot say enough good things about Used Vending. I had listed my concession trailer on the ever popular CList and no strong prospects ever came to me. Finding Used Vending for us got the deal done. Next year we will be looking for a truck or trailer and I can tell you I will go back to Used Vending.
Sincerely,
Mark
Lavon, TX

10/02/2011

I tried so many other venues and ways to sell my equipment, but your company and specifically, Stacy Sweet, got the job done! Stacy was no nonesense, right to the point and wasted no time. He called when he had an interested buyer, settled the terms between us and the sale was complete within 24 hours from the initial call to me! Bravo Stacy!! And thank you USEDvending.com. Jodie, Clifton, NJ

05/14/2012

Mellisa was a tremendous asset to connecting us with some truly wonderful people, who also were great to work with, paying a reasonable price, moving the machines and all very timely. Would give my repeat business to her and her Company any time.

Jim,
Colorado

02/16/2017

Hi Jennifer, I wanted to reach out to you and tell you how much I appreciate your time and effort. USEDvending.com made communication between buyer and seller easy. Your website and email updates on new trucks were very helpful as well. More importantly, I really appreciate your returning my calls in a timely fashion. In the future I will definitely use your service again and refer USEDvending to anyone looking for vending products. Thank for you time.

Archie Walker,
Fort Mill, SC


04/08/2011

Had a great experience with Vanessa (Vee) leading the way - she contacted me regarding conditions of sale and from there the transaction took place in less than a week.

Dee, Michigan

Hello Julie, I just received the shipment. That was fast. I really appreciate your help and I'm very impressed how fast you filled and shipped my order. I'll be ordering 20-25 more machines in the next two or three months. I'll definitely be in touch when the time comes. Thanks again,
Randy P.

04/25/2016

Dear Wendy,
Thank you so much for all your work to find me a buyer. Your company handled all the steps in a thorough and a professional manner. I felt secure in having you filter and screen all interested buyers and only disclosing my personal information after a deposit had been made. When the buyer offered a lower price than what I was asking, your negotiating skills were key in arriving at an amount we both were comfortable with. I have, and will continue recommending UsedVending.com as a reliable, professional, and well run broker service for the vending industry.

Sincerely,
Janet Wilson

Just wanted to get a word of thanks off to you for handling the sale of my vending machines. You came through with what you promised and the transaction was handled in a professional manner and went smoothly. Certainly the sale went more quickly than I could have managed on my own trying to sell these vending machines locally. I'd recommend your service to others who want to sell their vending machines.

Edward Kaufman

02/07/2012

This was my first experience buying a vending machine. I can't believe how easy it was to find a machine to fit my needs and make the purchase. The overall transaction was fast, easy and pleasant. Thanks to Calice for her help and answering questions.

Thanks,
George
Culpepper, VA

02/23/2012

I was very pleased with the professional and helpful way that Melissa Powers assisted me in selling my equipment. Melissa was very good at keeping me informed about the process, as well as understanding of my situation. Thanks so much, Melissa!

Julie,
New Orleans

08/12/2012

I am very happy with the service Gini gave me, as she was upfront and asked me to provide some basic information. In a few days I was able to have a vendor come out and view my Office. I had tried on my own to get a machine out here, but had no luck. The efficiency in matching and doing all the leg work is impressive. I will refer many others to your site. Thank you.

T. M.
Milpitas, California.

03/23/2016

Melissa you have been more than amazing with the help you have provided for the 2 trailers we have purchased. Thanks you so much...This is the start of a new business for Jerrood and I. We are grateful that you listened to our needs and provided that...twice

Thanks again,
Rhonda Brockington
Rock Hill, SC

07/09/2013

Melissa at Usedvending.com helped me get the ball rolling to start my new business and replied very quickly any time I had a question. She even did research for me!
H. B.
Bismarck, Arkansas

04/11/2014

USEDvending is GREAT! They sold my Food Truck in less than a week! They were SUPER friendly, SUPER easy, SUPER helpful, & SUPER to work with!
W.P.
Kyle, TX

09/09/2014

I fully endorse the use of USEDvending.com: They are incredibly professional, organized, and most importantly they know how to sell your used machines. I had several machines I wanted to sell. I was no longer able to continue with the business and wanted to recoup some of my expenditures: I had these machines up for sale on various other sites that were known for selling items quickly; quickly being the optimum word. They sat and sat and sat some more generating very little interest, none of which was at all serious. Then I found USEDvending.com, and listed my machine with them. I set up an account, listed the items, all of which took a few minutes, and then USEDvending.com did all the rest. It took all of 14 days to sell my machines, at my price, and have them picked up. Would I recommend USEDvending.com? Anytime, Anywhere, Anyhow!
Brian O'Callaghan,
Toms River NJ

09/04/2012

No Problems, I found Used Vending and the truck that fit exactly what I needed to start my Bad Ass Coffee Mobile. If it wasn't for Melissa Powers working with me and handling all the work this deal would have been a nightmare. She was a wealth of information and worked for my benefit there by saving me a lot of money! I have already told others about her and Used Vending. The only way to go!

John
Las Vegas, Nevada

03/21/2016

At first I was very hesitant because I never heard of this company before and to be honest when it came to leaving a small deposit towards the vending machine I almost didn't do it. After doing some research it seemed to be a legitimate company so I went ahead with it and I am very happy that I did. April was very helpful in seeing me through with filling out the paperwork and even gave me a call to see how everything went she was very helpful. I hope this company knows how lucky they are to have her on board. I had a great experience with Used Vending and looking forward to doing business with them in the future. Thank you April!!!
Andre Aponte,
Brooklyn, NY

06/04/2015

Thanks for making the sale of my vending machine go so smoothly. Upon receiving the initial three emails, it felt somewhat overwhelming but instructions where clear and concise, which made the whole process actually straightforward and simple. At one point in the process, I felt a little bit in the dark on where we stood with the seller's interest and how long it might take to close but you quickly responded to my inquiry with clear status on what the next steps were, and when they would happen. Thanks again,
Rick Gerardi
Orange, CA

05/18/2015

Greg did a great job on his communication and I believe he is a great asset to your company, my experience was great. Thank You very much!!!
Hugo Tamayo,
Bakersfield, CA



06/23/2015

I have been searching for a Food Truck that was very low in price but had the potential to be built out to suit my needs. Although I looked at literally hundreds of first alerts to find what I wanted, I finally did. The help I received from Melissa and April during my search was fantastic. April was the one I dealt with to make the deal on the truck I finally purchased. She walked me through each step of the process and was very patient with getting my questions answered and directing me to finalize the deal. I got exactly what I was looking for in the end and couldn't be happier. Thanks to everyone at Used Vending for connecting me with the perfect truck and Seller.
Dennis Shaw
Damascus, Maryland

03/12/2015

MEGAvending was very easy to order from. April did a great job of walking me through the inventory to make sure it suited our needs and kept me informed throughout the delivery process. I would recommend MEGAvending to anyone looking for a quality snack machine.

Jo Marie Brown
Columbia, SC

08/17/2009

I can olny think of a few words for to say about 4MEGA Vending. honest,up frount, helpful. I guess I could go on. The best part about 4Mega is the(WICKED GOOD) employees. All are willing to help you with any of your needs. The one stand out person in my mind. Would be April She is liike talking to a friend. I feel she realy cares about you and your sucsess. She is why I buy all my new machiens from 4 MEGA. THANK YOU from Drop Q Vending Jay burbee
Henniker, New Hampshire

06/08/2017

Great customer service and they work very fast they answered every question I had as well as gave me updates on my order. I will definitely recommend this company.
Roablas Lumpkins,
El Paso, TX

05/23/2017

Elite customer service! My agent Melissa was awesome through this whole process. She communicated with me every step of the way. She is the main reason I would recommend usedvending.com to anyone looking to buy a food truck. Keep up the great work.
Rodney Townson,
Port Allen, LA

04/19/2017

I recently purchased a concession trailer through Usedvending.com and could not have been more pleased with the experience!! Wendy was very helpful, and had every question I had answered very quickly. She went above and beyond to make sure I had all of the info I needed, she even made time to talk to me on her off days. I would recommend to anyone looking to purchase this type of equipment to consider using there services!!

Jason McLendon

900 Degrees Catering

02/13/2016

Hi Wendy, Thank you so much for your help. I am very happy that I put my truck for sale up in this website and hope that we can do business again soon. UsedVending.com is a great website and I will be recommending it to friends. Thank you again.-Kostandin

-Kostandin T.,
Philadelphia, PA

hello april
thanks for the e-mail, i received the 4 route pros today!! man that was fast!! thanks again for the great service and the followups, you folks are professionals and i appreciate it!! i plan of building this business as large as possible and you are the ones i am exclusively dealing with!! great people, great machine in the route pro, and great prices!! again, thank you april. darrell

Louisiville, KY

10/22/2009

I worked with Melanie Lee to get a vending machine for the development I manage. The first contact she sent me was the company I went with. I am very happy with my decision.

Thanks Melanie.
Urbana, Illinois

01/31/2013

Melissa , everything went great we are pleased with our purchase and we thank you for making it easy for everyone

G. C.
Kane, Pennsylvania

09/12/2009

We were very pleased with the quality and timeliness of communications with Usedvending.com. Melissa was knowledgeable, personable and facilitated our purchase with great professionalism. We were pleased with the machines we purchased and the savings we received compared to other purchases we have made. The website is easy to navigate and the email updates are very helpful.
Dannella Burnett
Oakwood Vending
Gainesville, Georgia

10/02/2016

Melissa Powers - was WONDERFUL. Melissa made this transaction almost seamless. I had never sold an item with anyone like this before so didn't really know what to expect, but Melissa asked all the right questions, of both myself and also of the buyer, followed up with emails and phone calls on a regular basis and also had a very positive and helpful attitude. I would highly recommend Melissa Powers to anyone who was looking to get the job done in a timely and professional way.

Nancy Grochmal,
Wallingford, CT

10/09/2013

Calice was a great help and stayed on top of negotiations. She kept in contact periodically and advised us. We highly recommend her!
L.I.
Deland, FL

09/29/2010

I am very pleased with USEDvending.com and how easy it was to sell my concession trailer thru them. Melissa was a real joy to work with. I would defintely use them again!

Les Savage
Savage and Sons LLc
See Hundreds more or Write your own...