ALASKA
Alaska Trailers & RVs for Sale! Buy or sell used trailers in Alaska – we have used RVs, used horse trailers, used camper travel trailers, used heavy equipment trailers, used dump trailers, used livestock trailers, etc… AllUsedTrailers.com brings Alaska safe, easy transactions of buying used near you!
DISPLAY OPTIONS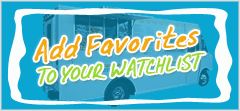 Login to Inquire Online
Call: 601-749-5660
Customer Experiences
10/19/2009

Use this site if you want to buy or sell your vending equiptment, fast! Great customer service and easy sale procedures.

Mike
Memphis, Tennessee

05/11/2010

I was looking for 25 cent coin machine and April found the right ones with no problem was fast and easy to work with her she was friendly and courteous a nice person to talk to thank you

BEN GAUDIANO

03/07/2011

Vanessa was great to work with. We are a small company and she worked to find a vender right for us. Thanks for full filling our vender needs. Mike Omaha,Ne.

10/17/2012

Our dream came through. Thanks for your professional effort Gini. I will recommend you to anyone.

Jhun
Cheyenne, WY.

10/03/2010

When I put my concession truck on USEDvending.com I thought that I might get a call or two. Boy was I surprized!!! In just 3 weeks my truck has been sold due to the hard work of Melissa Powers. She was very professional and consistant in persute of finding the right buyer for my unit. I would like to thank you Melissa and USEDvending.com for a job well done.

Kentucky

10/22/2009

April at Used Vending has been very helpful and attentive to all my questions and issues. She has been wonderful to work with!

Thank you!
Jody Hewitt
Sweet Sisters, L.A. Ca.

07/15/2009

Just want to let you know how much we appreciate the customer service and quality of your product. It is so nice to know that we are not on our own after the purchase. The product and service are top notch.
Clint Montgomery
Montco Mfg
Mena, AR

08/23/2011

Had a wonderful 1st experience with you. Can't wait to get the next lead. Thanks so much for the help.

Mary,
Birmingham, AL

02/13/2009

Wonderful Customer Service...all my questions were answered in a timely manner...she was wonderful!!.....a true asset to your Company!!! Way to Go!!

Lisa Thurman
Prudential Gary Greene
Friendswood, Texas

01/26/2011

"Customer Service" is a term that has been used very loosely and often misused. But any time I had to deal with you guys, I knew that I get a straight answer and clear instruction on what you could do for me and in return what are my obligations. There was no empty promises nor dilatory responses. I knew exactly when and what would take place next. This service approach along with the pleasant phone conversation with Vanessa Long, makes a very positive business experience. One initial e-mail and one follow up phone call took care of the business. With my crazy schedule, I appreciate this quick & straightforward service and Vanessa is always a joy to contact, to wrap up the business. Keep up the good work guys.
Thank you.

MTPVending

06/05/2014

My fiancee and I purchased our very first food trailer and Melissa could not have made the process any easier! The transaction was so smooth I was almost waiting for a "catch" but there was none. She is so down to earth, professional and ready to go out of her way to help you out. I definitely recommend using both used vending and Melissa Powers! :)
Amanda & Angelo Diaz, NY

11/02/2009

April at 4Mega-Vending provided me with excellent service. She was fast, efficient, and pleasant to deal with. The next time I'm looking for a vending machine 4MEGA-Vending will be who I use period!

David Lorent
Barnum Wash and Dry

01/22/2014

To Stacy of Usedvending.com:
I just want to thank you for handling the sale of my concession trolley. The end result was a happy seller and a happy buyer. It doesn't get much better than that.
The whole transaction was handled very professionally and you made this transaction experience a true pleasure.

Rich Conger, FL

01/07/2014

April,

It was a pleasure doing business with you and your company. The product was delivered as scheduled. One again, Thank you for all of your assistance!

Michael Winn
Better Choices

03/10/2014

I am so pleased I chose to work with USEDvending.com to buy my new food truck. Melissa was a tremendous help, and made me feel like I had a partner in my search for a new vehicle, not just a sales rep looking to close a deal ASAP. I would recommend usedvending to anyone who wants to buy or sell. They were thorough, efficient and responsive.
L.S.
Virginia Beach, VA

01/28/2014

I'm not sure why you would want to sell your stuff on any other site because UsedVending.com sold my Food Truck in less than a month. The process was professional, friendly and quick. They help you throughout and build a relationship with you. I will definitely use them again, everything was just that easy. My point of contact was Stacy. He was great, friendly and just amazing.

Thanks Stacy Sweet, What a sweet experience!
Deonne, MD

Usedvending.com was a lifesaver for me in selling my concession trailer. After trying the popular ......list for 8 months and attracting hundreds of scammers, deadbeats and people who wanted me to finance for them, I found Melissa! She helped me fine tune my ad and target the right buyers. My deal went fast, and I had my money within a week from the time the buyer first came to look ! I can't say enough about the professionalism at Usedvending.com.
Dennis Coffey,
New York

07/04/2012

I have done many and none were as seamless. I had my truck on Craiglist and in the paper for weeks with little action. I put it on usedvending.com and sold it right away. I will use them and hopefully Melissa again. Quick turn around on my phone calls. I am a insurance adjuster - I spend 2 or 3 million in claims a year. I have had very few deals that went as smooth as this. Thanks again Melissa.

James A Benoit Sr - Outside Adjuster
Connecticut

08/05/2014

We were very pleased with the ease of listing our equipment and the incredible customer service we received during the process. Communication is everything in making a business transaction and they were great. We highly recommend using UsedVending.com to buy or sell your equipment.
P. Brill
League City, Texas

04/24/2012

My experience with your company, and with Mellissa was the best! This is the first time working with usedvending.com and I am extremely impressed. It was effortless. Melissa did everything, all I did was pay and pick up. How easy is that? Now usedvending.com is my "go to" for all future purchases. Thanks Melissa.

K.G.,
Fresno, California

02/23/2010

Great customer service-- very helpful... thanks April Hurd--

Anthony,
Florida

03/24/2014

I wanted to share with you my experience with your company. I looked all over the web for a company that would supply our office with a soda vending machine, without much luck. I came across your website and filled out the questionnaire, hoping your company could help me find someone who is willing to put one into an office of less than 40 people. April contacted me right away via email and stayed with me through the whole process. We had a gentleman come out to our office this week and will be returning next week to install our machine. I really appreciate all the help and the follow up from April. I will be sure to suggest her to anyone I know. Thank you again for all of your help!
Carrie B., Colorado



10/14/2009

The rep at usedvending.com was very professional and thorough. It only took 2 weeks from the first contact untill the sale went through! Thank you usedvending.com!

Humble, Texas

03/31/2013

I been trying to sell my giant gum ball machine for two years and had no luck until this website. Great service where they get you money for your old equipment. Thanks to Amanda Haynes for helping me from beginning to end. They are part of BBB and have no bad comments. I highly recommend them to help sell old products.

B.W.
Lake Worth, Florida

03/26/2010

April Hurd is one of best customer service representatives I've ever had. She really knows her vending machines. Extremely helpful!I wish all reps were like her.


Mike, AM Vending
California

Dealing with Stacy at usedvending.com was great! He was able to answer all my questions and concerns in a prompt manner. A great help in facilitating the sale of my mobile kitchen!
D.H.
Charlottesville, VA

08/02/2010

I have been in the vending business for a year or so. My first transactions with vending companies were expensive and not very customer service oriented. However, I have made them work. When I needed to buy more machines, I had plenty of time to look, research, and time to negotiate. I felt like I shopped the planet. I kept coming back to April and she continued to work diligently with me. I purchased two machines from her, they were exactly what I needed and they were shipped on time. We even scheduled the delivery around a planned vacation I had. April is fantastic. She will always be my first call when I need machines.

Kenny Deen
Snacks A Lot, LLC
Henderson NV

09/20/2011

When my 9yo son came up with the idea to start his own business in vending, we researched companies and chose 4 Mega Vending. We were so lucky to have April as our sales representative. Not only did we feel like we were talking to a friend we've known for years, she went out of her way to research and find the machine we wanted that was shown on the website but not readily available.

Her professionalism, combined with her enthusiasm were infectious. April has been so helpful to us that now, when I need something, I call and ask for her specifically. She managed to take away any anxiety we felt about navigating through my son's first entrepreneurial experience. Thanks April. You're the best!!!

Melanie
Roslyn, NY

09/19/2014

"USEDvending.com was very easy to use and very helpful in selling my vending machine. The staff was absolutely wonderful and followed the sale through with me from beginning to end. They found the buyer and made the transaction very simple and professional. I would definitely recommend their services. Thank you for all of your kind assistance!"

Michael,
Brighton, Michigan

07/21/2011

We had a great experience using 4VendingTips.com. The response was prompt, and we are pleased with the outcome. I'd recommend them to anyone seeking a vending machine or vending services.

-John Evans
Edwin Watts Golf
Arlington, TX

03/11/2012

I was very satisfied with the Professional customer service that we received. Melissa Powers was a pleasure to work with and she is very knowlegable on what she sells. I would recommend this to anyone looking to for a used or new machine. Thank you Melissa for a Great Job.

Scott,
New Jersey





09/15/2011

I had the best person in the world to assist, Melissa is theeee best, I was looking for a vending truck; she assist me with the transaction, everything went well. I had a wonderful experience with 4 Megavending.com, I would recommend anyone out there to use their services. It would be the best decision to make. Inspite of the long drive everthing was good.

Primrose,
New Orleans LA

08/23/2012

Wonderful wonderful!!Not only was the product delivered in 30 minutes flat, they helped move out our old machine that our past vendor has not moved. So professional and extremely exceptional service!!!

K.T.
South Bend, Indiana

12/25/2010

Vanessa Long helped our company with a new location from beginning to end. She was very helpful and gave us all the details...and very honest i might add...even when we had a new company move on my location she was on my side and reassured my location,,,thank so much i will look forward in doing business your company soon!!!

TN

07/25/2011

Thanks Melissa, you did a great job! You worked tirelessly to find us a buyer and our sale could not have gone smoother once the buyer got here. He was very friendly, the kitchen trailer was exactly what he was looking for, and within minutes we were on our way to finalize the sale! We look forward to doing business with you again and I would highly recommend you to anyone!

Jill,
North Carolina

10/13/2009

Dealing with April was a real pleasure! When she told me that we would have the deal wrapped up that day I thought no way - but she was true to her word. If I could deal with more people like her I'd have a whole lot more hair.

Bill Ruby
Las Vegas Ice Center

08/13/2009

Melissa, Thanks for the list. I just want to say that you all are the most professional folks I have dealt with. You are extremely helpful and always positive. I bought a new machine from you in March 2005 and it was at a much lower price than was quoted from another vendor. In addition, it arrived within a few days. If megavending ever needs a reference, please feel free to contact me.

Bobby Bain

10/26/2009

Thanks Melanie for your time and dedication in assisting our company with trying to locate a leasing vending machine company that would meet our needs. Any additional suggestions are welcome.

Again thank you.
Washington, DC

01/29/2012

I've been in business with 4megavending since 2010 and they are GREAT! Stacy Sweet is very professional and easy to work with. I'm blessed to be in business with them.

Wesley Chapel, Florida

10/24/2009

April, is very helpful, amd really knows machines. She is very honest and trustworthy, not like other distributors that give vending a bad name.
Maryann
Framarang Refreshment Svcx.
Edison, NJ

06/03/2014

Usedvending.com was the easiest and best way to sell your equipment. I will be using you again! Thank you for your help.
Eric, Arkansas

10/26/2010

April, thanks for all that you do! With your helpful and cheerful demeanor, you have made my purchase a "very painless experience". Again, much thanks!

Take Good Care!

John "The Wash Tub"
Decatur, TN

09/20/2009

I had an exceptional experience working with Mega-vending. April, of your sales team, made me feel like a valued customer instead of another order number. I received my purchase in a timely manor, and the product was exactly what I was looking for.

Morton Grove, Illinois

10/15/2012

Calice, Thanks for your help in locating a replacement machine. Things couldn't have gone any better.This is the second time I have needed your services, and I will certainly use them again.

M.M.
Baltimore, Md.

11/26/2013

April is the best! She worked with me to obtain great profitable locations. She was there throughout the whole process to make sure everything went smoothly and to make sure that both parties were completely satisfied. And I I'm satisfied every time! As well as my locations that I have obtained with her. April is the best and I love doing business with her and her company Megavending.com.

Kenneth,
New Jersey



02/07/2012

Tara is amazing! She answered her phone almost all the time (or got right back to me if she was on another call). Tara answered my e-mails very quickly, so between those and the phone calls, I felt like I had a personal rep helping me with my research and eventual transaction! Tara provides extremely fast and friendly service, and I will use her again without hesitation. Thanks, Tara! You rock.

Rob,
Texas

08/18/2011

I was very pleased with my interaction with Milissa Powers during our lastest purchase of two vending machines. She was easy to talk with, has a great sense of humor, and completely competent in helping us close the deal. Thanks Milisa.

Gerald Landry
Rose City Vending
Pasadena, CA

03/28/2010

Thank you for all of your help. I am just starting my company and so far you have provided more info than others.I look forward to working with you in the future.



Chris

Gini was great! We are now set up and running our new BBQ sandwich shop! Bubba's Place, thanks to Gini and her dedication on getting the job done as quickly as possible. A BIG thank you Gini. Jeff and Linda.

Texas

03/24/2011

Needed to get 2 vending machines sold. April Hurd was very professional & informative she made the process smooth & simple. Thank u April.

Valerie Hawkins.
See Hundreds more or Write your own...