ALASKA
Alaska Trailers & RVs for Sale! Buy or sell used trailers in Alaska – we have used RVs, used horse trailers, used camper travel trailers, used heavy equipment trailers, used dump trailers, used livestock trailers, etc… AllUsedTrailers.com brings Alaska safe, easy transactions of buying used near you!
DISPLAY OPTIONS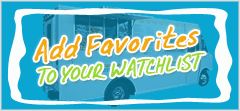 Login to Inquire Online
Call: 601-749-5660
Customer Experiences
10/19/2009

4 mega vending and used vending was extremely helpful with the startup of my cigarette vending business.

Very knowledgeable and excellent follow up skills.

Thanks again!
Apple Vending
Atlanta, Georgia

I found USEDvending.com to be very useful in helping me sell my machines. Eric was very helpful, and worked with us when we had trouble with shipping, and even reimbursed us when we had some problems. He was very willing to work with us!-----------

Joseph Schweitzer

07/30/2014

Respectfully, I would like to take a moment to thank Used Vending, staff and especially Calice, for their courtesy towards me, in finding me vending machines at Great prices. Calice has helped me on at least three occasions with finding me Great deals. I would recommend Used VENDING to anyone that is in the vending business, like I said the staff is Great and that is the reason why I keep coming back. Thanks Again.
Robert Kennedy
Baltimore, Maryland.

10/21/2009

Great customer service from April! She was easy to work with and quick to reply on all my questions.

I had a positive experience working with her all the way to closing the deal.

Thanks again April!

10/25/2009

April Hurd Rocks!

Thanks for your help and support.
Monica Reimer

Melissa,
Thanks for your help in making all the connections!
Your help was great.

Eli Weaver
Christian Aid Ministries
Berlin, OH

08/01/2012

Melissa was great. I was in the market for a coffee truck, and Melissa was very helpful and informative throughout the entire process. When its time to buy my second truck, she will be the first person I talk to.

Dylan O.,
VA

09/28/2000

Thanks so much for your help! The machines are perfect; just glad that I found you before I made that other purchase.
Thanks again,
Tim
San Diego, California

08/31/2015

Hi Melissa! Crazy day!!! But we got everything sorted! I just wanted to say thank you so much for all your help in making the purchase as fluid & effortless as it possibly could have been. So excited about my new business venture!!!! :) You were wonderful to work with. Hope you have a fantastic evening! I know I will (so much planning left to do)!!!!! :D
Lois Willis,
Austin, TX

06/05/2012

It was a privilege to work with Melissa Powers on the sale of my vending trailer. She is the consummate professional; extremely skilled at the process. She was responsive to the unexpected complexity of a transport situation, her diplomacy and diligence throughout was exemplary. I would highly recommend UsedVending and Melissa whether buying or selling.

Glenda H.
Okeechobee, FL

11/14/2013

Outstanding customer serivice! Great communication skills! April Hurd was able to help me 100% with all my concerns about the product I purchased today. I couldn't be happier with my experience over all. What an amazing job, April! Thanks for all your help.
Guillermo H.
McHenry IL

01/29/2012

I've been in business with 4megavending since 2010 and they are GREAT! Stacy Sweet is very professional and easy to work with. I'm blessed to be in business with them.

Wesley Chapel, Florida

05/10/2011

Thank you Melissa for all you did for us and the purchase of our new van. You were so patient with us and helped us through the whole process.

Cincinnati, OH

12/07/2010

Hi,

It was great to work with used vending. Melissa has not just been very easy to work with, but she is always available when you need her and work out all the details. We sold total of 4 machines with the help of her, so we recommend everyone who need to sell machines to contact her. Thanks again Mellisa for your professional service.

Muhammad.Silver Spring.MD.

I contacted usedvending.com on September 29 and discussed with Stacy Sweet my son's current vending machine needs. Stacy was very professional and made us feel that we were his most important customers. His first response was to find the machines we needed at the closest travel distance, next we discussed what we were willing to spend on the machines. Stacy contacted the seller and discussed our terms, the seller was in agreement and Stacy called me back and said everything was a go if my son was ready to buy. We made the deal on September 30 and was able to pick the machines up on October 2nd. This was a very smooth and quick transaction. When we met the seller we discussed how easy usedvending.com and Stacy Sweet had made this deal easy for both parties. As we talked she told me that Stacy also was very professional made her feel that she was his most important customer. We have purchased several vending machines over the past 17 months thru different venues and avenues but have never had the transactions go this smooth. Usedvending.com has become our main broker because they always make your needs their priority. In the future will always search usedvending.com for our vending machine needs. Thanks to usedvending.com and Stacy Sweet for all the great efforts, professional support and services you have given us. We look forward to our future purchases thru usedvending.com. Thanks again Stacy you are the best.

Charles Hollingsworth
Eupora, Mississippi

11/02/2010

April was just amazing. I asked so many questions! She answered them tirelessly. She is an expert in her field. April was prompt with her replies, accurate with her information, and her customer service skills were awesome. She was a true professional throughout the experience.
Thanks so much, April.

Wanda, Evans, GA

09/29/2010

April was so great and she made my experience easy. She was so kind, patient and met each need I had professionally,yet very personable. Thank you April for everything!

Best wishes Shauna

TX

12/07/2009

April is the best,
We have been trying to purchase a vending machine for several months, April has worked with us through the process. I always look forward to our conversatons on the phone, April never had a harsh word to say, even on the days I called her three and four times about the same thing. Our machine is operating beyond our expectations. We are looking at getting a much larger machine in the near future through 4Mega Vending.
Thank again for everything and Stay Blessed.

Maurice
Lawton, Oklahoma

02/03/2014

I want to thank Stacy Sweet at usedvending.com for a great brokered deal and getting my concession trailer sold at a fair price. Service and communication was key to a successful transaction and the purchaser was very satisfied as was I. Thanks Stacy Sweet!
Ron G.
Slidell, LA.

01/19/2011

USEDvending.com is the greatest website to sell or buy vending machines. Customer service is the best I have ever worked with. I placed my information on the website and Melissa did the rest. Melissa provided a buyer and took care of all the paper work. The transaction went smoothly.
I look forward to working with Melissa again in the near future.

Julia
Marrero, La.

11/20/2014

I €'ve been talking to restaurants to consider being a commissary for me. Ran across an established business who, just by chance, €wants to take on another to help. €So looks like the money will be in a partnership with another business. €But, I do thank you for your time and should this not work out, I'll be in touch again, since it seems €from the little I've learned, €that your organization is honest and above board, and that is getting to be a rare thing these days. €
Sincerely.
€F. Flemish
Huntsville, AL

07/11/1999

UsedVending.com was a great experience for me and my business. If you're looking for great priced vending machines, this is the place to do it. Make UsedVending.com work for you.

M.J. Vending A Full-line Vending Service
Slidell, LA (Matt Wood - owner)

10/23/2009

I had several questions about a vending trailer that I found on the usedvending site and Melissa wrote me and then called me right away. She worked between me and the seller and provided excellent service. Unfortunately I did not end up getting this particular trailer, but Melissa has kept me updated on new listings that may meet my needs. I look forward to doing business with her and usedvending again in the future. I definitely will only go through used vending when i'm ready to buy. Thanks again for all your hard work and great service.

Joe M
Greeneville, Tennessee

06/04/2015

I've had a really positive experience working with you at UsedVending.com. You got a fair price, were easy to use and had nationwide reach for selling our truck. You were great to work with in arranging the details and keeping us up to date on where in the process everything was. I would have no hesitation using your services again!
Thanks,
Art Garcia
Long Beach, CA

Gini is very sweet to work with. Professional and casual at the same time. Make her laugh for a discount :)

Scott - The vending guy
Minnesota

03/05/2012

Working with UsedVending.com and Melissa was a good experience. She was very efficient in moving the negotiation and process along. Thank you.

John C,
San Diego, CA

03/08/2010

The help I recieved from April at used vending was great. The profesionalism was there from the begining of the process till the end. I look forward to using their service again.


abdul
MD

10/25/2009

My experience with 4 mega vending was awesome! I contacted several other companies and it took several days for them to contact me.I emailed and within a few minutes I had a response. April Hurd is very professional and wonderful to work with.

Thanks
Monica Reece
Harris Jobe Elementary PTO

09/15/2009

I have become used to everything working so smoothly with your company. Customers are always aware of what to expect; there are no surprises. Your communication is timely and reliable. As a result, there are no big issues. That is a great comfort to a vending operator.
Thanks

Don Knight
Schaumberg, Illinois

08/07/2015

I recently made a life changing decision by changing careers. I decided being my own boss and cooking for a living was my niche. I contacted Melissa with usedvending and she walked me through the process from beginning to end. I ended up with a fabulous cooking trailer and would highly recommend Melissa to anyone looking to purchase used food service items. Mild to wild, usedvending will take care of your every need.
Doug S.
Houston, TX

06/20/2000

Eric, I wanted you to know that I was pleasantly surprised at how efficient your business was. I received all the equipment I ordered on time and with no problems. As you know, one of the pieces was broken, and I really appreciated you sending me a replacement part rather than making me have to order a new one from a manufacturer.
This was my first venture into ordering online (As you probably guessed by all the questions I was sending by e-mail) and the fact that you continued to reply promptly gave me a little more assurance about your company. I really did appreciate all the help and in the end, the very good service.

By the way, I found you by accident. I was looking for used equipment, but it never entered my mind to use "USEDvending.com". Thus, I found you at the bottom of a very long list of sites on Yahoo. After hours of inquiring into each I almost gave up and then noticed you close to the bottom of the list. Maybe you should consider advertising through some one of the major on-line services.

Anyway, thanks again. I am going to continue to grow my vending business, so I'll be in touch when I am ready to buy. If you need a reference, feel free to use my name. You have my phone number.

Sincerely,
Richard Willis First Choice Vending
Georgetown, Texas

Stacy did a remarkable job helping Me obtain a quality used vending machine. He told me exactly what was going to happen and ensured everything went smoothly. Thank you and I will recommend your service to other business owners.
BS
Upper Marlboro, Maryland

09/27/2009

When our church decided to purchase a drink machine for our fellowship hall, I was clueless on how to begin the process. I called 4Mega Vending Company. Because it was a used machine, I was originally skeptical. However, they were patient and helpful in answering all of my questions concerning costs, return in investment, up-keep, and models available for my situation.

After the purchase they delivered the machine and were helpful in walking me through the process of adjustments that I wanted to make, such as price changes, temperature control, etc. If I have a question, even after the warranty expiration, they have always been helpful in resolving the problem.

We have been extremely pleased with our purchase and our association with 4Mega Vending Company.

Sincerely,

Dr. Ed Ferlazzo
Minister of Worship and Administration
Haltom Road Baptist Church
Haltom City, TX

I have to admit, I was very skeptical when I made the decision to list our trailer on this site. Melissa made contact with us immediately. She offered suggestions about info to post and offered to help us post more info (pics).
When Melissa informed us about a potential buyer, my questions began pouring in to her. She contacted me via phone, e-mail, and text (as it was convenient for me!). Melissa guided us through the entire process and made us feel like we had no worries about selling on the internet! Melissa closed the deal for us. We are happy with the entire process. For Melissa's sake, I hope not all customers need hand holding like we did! She was GREAT! The entire process was a great experience and we would use this company again and we recommend it to everyone!!!

Ken & Janet
Tifton, GA

06/04/2016

I had an awesome experience with usedvending.com. I contacted Melissa Powers and she was always quick to respond and extremely helpful locating and negotiating a concession trailer for my new business. I plan to expand and I will definitely contact her through this site again!
Lori Culver,
Roanoke, VA

02/02/2012

Melissa was absolutely wonderful to work with! We had a few challenges getting our unit sold but she never gave up! She was very thorough and worked hard to get the price we wanted.

Thanks again UsedVending - you're great! :)
Martha, Colorado

10/20/2011

Thank you Stacy for the excellent location and working to a very smooth set up. The location is very happy and I have a new location. I have had multiple dealings with usedvending.com and they have all ran very smoothly and profitably, mostly due to the excellent staff there. I am really looking forward to our next deal. Thanks again for everything.

PRESTON NEBEL PAVCO, LLC BURKE, VA.

12/05/2014

Hi April, First of all, let me apologize for taking so long to get back to you! I want to really thank you for your persistence on behalf of your client who purchased our machines and on our behalf because we were not sure that we were ever going to be able to sell our machines since they are no longer being manufactured. It was only through your persistence in finding your customer what he needed and matching that need with our machines were we able to sell our machines. The credit for our successful transaction goes to you, April. You are the best!!! And your customer was very pleasant to work with. It all boils down to working with reputable, professional people on all sides of a transaction.

The only suggestion that I have is for the actual instructions for sellers to use in performing the required electronic signatures be revised to reflect the exact experience that the seller is going to have online with regard to the individual steps of the process. If you remember, I had a little trouble because what the video instructions indicated would happen was not exactly how the process went. Other that that,.everything was wonderful!

I certainly would recommend Used Vending.com as an advertising platform and specifically I would recommend you, April, as the company representative of choice for handling the sales transaction. I can not say enough about your professionalism, due diligence and overall pleasant, cheerful attitude when dealing with us. It was, indeed, our pleasure to work with you! Keep up the outstanding work! Have a happy, safe Holiday Season!
Brenda McGee
Las Vegas, NV

Dear Jennifer, I want to thank you for the well job done. You were very professional on your work. Made me feel comfortable to do business out of State. Thank you and I hope to list with you again. I already gave your name and contact number to a friend in Arizona to list his vending truck with you. Thanks again and please let me know if I can be of any help.
Warm regards

Siamak R.
Frosty Freeze Mobil
Partymagicwagon.com
Colorado Springs, CO

09/20/2011

We just wanted to tell you that April Hurd has done a superior job in helping choose machines for our first ventures into vending machines. We ordered and received the first machine and it has gone so well that we let April know what else wwe needed and have just ordered 2 more machines!

You're the epitome of customer service!
Barb Bumgardner, SNS
Food Service Director
Middleton School District

05/09/2013

I just wanted to say how great it was working with Cristina and getting the truck sold. She was very professional and informed me of each step. Thank you so much for getting the truck sold!! I highly recommend USEDvending.
Claudia,
Colorado

06/04/2012

We want to thank Melissa for facilitating our purchase. The purchase of our three machines went smoothly and no problems were encountered.

Scott,
New Mexcio

12/29/2011

I'm an independent owner of a vending service company (WMJ LLC). The demand for quality equipment and service is paramount in my business. Stacy Sweet at 4-MEGA Vending provided me with quality service and equipment; a job well done. I have refered Stacy and 4-MEGA Vending to my friends.

Bowie, MD

09/21/2016

I have had nothing but great experiences with the staff at UsedVending. I purchased my trailer from them originally and was very satisfied with that transaction. It went very well. When my health prevented me from working my trailer I contacted used vending to help me sell it. Wendy Byrd could not do enough to help me with the sale. Always professional and kept me informed about the interest in my trailer. Sale is now final and the new owner of my trailer is up and running. Thank you Used Vending and Wendy. You all are the best!!!

Ron B.
North Carolina

08/01/2014

Much thanks to Stacy for the constant communication and support. You made this an enjoyable and seamless experience. Anytime I had to edit my listing for pictures or added items the customer service team here was quick to make those changes. Having someone do the initial contact with interested buyers was worth a great deal to my partner and I. I would recommend everyone give you guys a shot at helping sell their equipment. Thanks again for everything!

Brittney B.
Terrel, TX

02/22/2012

I never thought selling our business would be so easy. Calice was awesome! She kept us informed durning whole process and was great during the whole thing. I really apprecaited having her negoiate everything for us. Thanks Calice

Debbie
North Carolina,

06/16/2012

WOW--what a great sales team--these people know their business!! Gini Sweet is just the best--I look forward to using their service again.

S.B.
Lampasa, Texas

04/09/2016

I recently bought a concession trailer through Melissa and it worked out very well. She was very professional with everything and the paperwork was very easy. Thank you Melissa!!!
Nathan Wittmer,
Loogootee, IN

Cheryl and Melissa,

I faxed the Ownership Transfer of Goods to you this morning. Please let me know if you did not receive it.

We would like to say "Thank You" for all the work you did to sell these machines. It was a pleasure working with the both of you!!!!!
Thanks again!

Norma S.
Rogers, Arkansas

02/12/2016

Selling my food truck through Used Vending was very simple. Once a buyer was located, Melissa made the entire process very smooth and made sure that I felt comfortable at all times. It was awesome having a professional and neutral third party intermediary and I would recommend them to everyone looking to buy or sell their equipment. Thanks Melissa and Used Vending!
Anthony Salvagno S'wich It Up, LLC
swichitup.com
Albuquerque
See Hundreds more or Write your own...