ALASKA
Alaska Trailers & RVs for Sale! Buy or sell used trailers in Alaska – we have used RVs, used horse trailers, used camper travel trailers, used heavy equipment trailers, used dump trailers, used livestock trailers, etc… AllUsedTrailers.com brings Alaska safe, easy transactions of buying used near you!
DISPLAY OPTIONS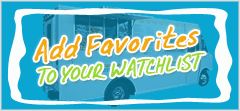 Login to Inquire Online
Call: 601-749-5660
Customer Experiences
10/25/2009

Bought a catering truck from you, and sold it through you! Great customer service!

Laura
Reunion, Florida

04/14/2014

I purchased my first concession trailer from UsedVending.com. I want to thank Stacy Sweet for the great customer service. He had all the information I needed which made my purchase easy and fast. I am very satisfied and look forward to working with you again. Thanks again.
M.H.
Vacaville, CA

08/23/2012

Wonderful wonderful!!Not only was the product delivered in 30 minutes flat, they helped move out our old machine that our past vendor has not moved. So professional and extremely exceptional service!!!

K.T.
South Bend, Indiana

09/29/2009

Usedvending.com provides excellent, professional service. I plan to do business with them again.
Matthew
Camden, Tennessee

09/18/2015

Jennifer, I just wanted to thank you for being so efficient and helpful with the purchase of the concession trailer we bought through your company!! We are very happy with our purchase, everything went very smooth!! Again, thank you so much,
Sherry Minor.
Bethpage, TN

03/03/2010

Melissa and Used Vending handled everything very professionally

Spring, TX

01/15/2016

Thank you to UsedVending.com and especially our Broker Wendy Byrd for quickly selling my food truck. The process was extremely easy and Wendy was very helpful in helping me put some finishing touches on my ad to attract buyers quickly. What a great experience! Communication and responses were timely! I am using them again to sell additional items!
Phil West Owner - Hungry, INC
www.HungryTruckINC.com
Phil@HungryTruckINC.com

10/13/2009

Dealing with April was a real pleasure! When she told me that we would have the deal wrapped up that day I thought no way - but she was true to her word. If I could deal with more people like her I'd have a whole lot more hair.

Bill Ruby
Las Vegas Ice Center

05/14/2013

Working with the team at UsedVending.com was great. We quickly narrowed down options for what we needed and were able to take care of the paperwork quickly. Cristina was very responsive and made this a quick, painless transaction. Highly recommend.

D. Miller
Seatte, WA

11/20/2011

I am very pleased with Melissa Power's successful handling of vending machine sales for me and am continuing to work with her to sell the rest of my equipment. She was instrumental in negotiating a price which expedited my sale.

Sincerely,
Buz Rummel

04/21/2014

I used craigslist for months, and ended up with people that wanted to talk about buying the trailer, but didn't have any money. After patiently updating my listing month upon month, Melissa hooked me up with a buyer that was sincere and had money. The process was very easy and my trailer is sold. Melissa you are the lady! Thanks

HEM
Los Angeles, CA

03/31/2013

I been trying to sell my giant gum ball machine for two years and had no luck until this website. Great service where they get you money for your old equipment. Thanks to Amanda Haynes for helping me from beginning to end. They are part of BBB and have no bad comments. I highly recommend them to help sell old products.

B.W.
Lake Worth, Florida

Just wanted to let you know that we received the honor box yesterday. You give A+ customer service.
Have a good day.
Becky G

08/23/2011

Had a wonderful 1st experience with you. Can't wait to get the next lead. Thanks so much for the help.

Mary,
Birmingham, AL

07/04/2012

We recently bought a food truck and couldn't be happier. Gini Sweet did an awesome job for us. She was prompt and efficient which was critical because of our desire to purchase a truck immediately. Gini, thank you for your excellent service and helping us realize our dreams.

Kathy R.,
Wheel Good Food, LLC Anchorage, Alaska

08/12/2015

I would like to thank you for your special attention towards my needs to get my vending business start. Your quick responses to help out has been comforting while I am trying to start a new venture. Thanks so much.
Joey Hart,
Kew Gardens, New York



02/13/2012

Melissa Powers was very helpful to me throughout the entire process. Very courteous, professional, and prompt and thorough with her responses. This is a great outfit to do business with. I highly recommend. :)

RH,
South Carolina

08/30/2010

MELISSA,
THANK YOU FOR YOUR ASSISTANCE IN SELLING MY MACHINE. I HAD IT ON EBAY FOR 2 OVER WEEKS WITH NO HITS, BUT YOU FOUND ME A BUYER IN LESS THAN A WEEK! I GOT THE PRICE THAT I WANTED AND THE TRANSACTION WENT QUITE SMOOTH!
THANK YOU AGAIN!

New Jersey

10/17/2012

Melissa, Thanks so much for all your help. Everything was done in a very professional and efficient manner. I will definitely recommend you to anyone who is in need of your services. Thanks again.

MW
Knoxville, TN

01/27/2009

April, it seems that it is hard to find someone who is honest and trustworthy in the world today and it makes people leery of buying things online, especially when you have to give personal financial information. Our experience with Usedvending.com was awesome. The person that we bought our machine from was very helpful even after the purchase. I was so pleased to see that the machine I purchased was like new and operates the same. Thank you for being a company of integrity, offering money back guarantees if the machine is not as specified. This was the best experience I have had online.
Sylvia

09/14/2010

All of the staffs are all very helpful.

California

07/26/2012

Gini helped us secure a reliable and reputable vendor in no time, we are so pleased with the level of service she provided.

Madeleine,
FL

01/13/2016

Thank you so much for helping me find a trailer that satisfied me needs. I would recommend you to other people. Once again I really appreciate your help.
Sincerely,
Emmanuel Paintsil
Worcester, MA

11/06/2013

My experience with Mega vending can be summed up in one word, AMAZING! From the time that I entered my information into their system, I was immediately taken care of. April was so attentive to the needs we required, incredibly understanding, and efficient in executing a perfect fit for our company. We had a very smooth and easy experience and we will definitely refer them in the future.

J. Ortiz
New Jersey

08/13/2015

Hi Melissa, Just wanted to let you how much I enjoyed my time spent on USEDvending.com. I found your website very user friendly and still enjoy the updates of newly added items. It is really too bad that more companies are not as customer friendly as USEDVENDING IS. I also want to let the world know how much I appreciated the service of Melissa Powers. Melissa was always cheerful, encouraging and always found ways to help as I moved through the entire process. Thank you Melissa and I miss not hearing your cheery voice each day or twice a day or three times a day €...
Bob Sexton,
Klamath River, CA

08/12/2015

Thank you so much to UsedVending for selling my food truck. I had been trying for months and didn't want to deal with xxxxxxlist or the idea of being scammed. With UsedVending I never had to worry! They kept in contact with me the whole time, in a proper and non bothersome way. Updated my info and use a screening process to protect both the buyer and seller. This was so convenient for me as a seller, April handled ALL of the information and talking to my buyer until it was time for them to come pick up the truck! Thank you April and UsedVending!
LV,
Winton, California

We looked for a trailer for our food concession business for over a year. Melissa helped us find exactly what we were looking for and walked us through every step to finalize the purchase with the seller. She is very knowledgeable and professional, we would recommend used vending and Melissa to anyone!
Kate Meek,
Calimesa, CA

08/08/2011

We had a great experience with Used Vending. Stacy Sweet was the person we dealt with the most and he was so helpful and professional. He was always available and ready to help in any way.
We placed our trailer for sale and in a very short time we were seeing lots of interest and in no time a sale.
Wish they would sell other things as well....
Thanks Used Vending!

Marcia
Mansfield, Georgia

10/24/2010

Connie, Thank you so much for helping us build our business. With your help we learned of key locations and secured a position in the vending market. Hope to hear from you again soon.

Herriman, Utah

07/28/2014

Dear April, I want to take this time to express my gratitude to You for providing us an excellent service and handling it very professionally. We have been in business for almost 20 years now and I have never worked with a more professional person like you, you have been very honest with from start to finish and have dedicated your time in helping me and guiding me to get the right product to suit our needs. We are extremely and very satisfied with the machine, and the size this couldn't have been any better than this. We want your company to feel free to use us as a reference for potential customers in the future. All the best to you, And thank you. Best-Regards.
Ayman Datoo,
Flanders NJ

06/21/2012

Stacy Sweet is the best! He always goes out of his way to help. Thanks so much, Stacy!

Jennifer
Denver, CO

I have to admit, I was very skeptical when I made the decision to list our trailer on this site. Melissa made contact with us immediately. She offered suggestions about info to post and offered to help us post more info (pics).
When Melissa informed us about a potential buyer, my questions began pouring in to her. She contacted me via phone, e-mail, and text (as it was convenient for me!). Melissa guided us through the entire process and made us feel like we had no worries about selling on the internet! Melissa closed the deal for us. We are happy with the entire process. For Melissa's sake, I hope not all customers need hand holding like we did! She was GREAT! The entire process was a great experience and we would use this company again and we recommend it to everyone!!!

Ken & Janet
Tifton, GA

08/12/2015

I send all info, pics and voila.. my truck was listed with them....Now it is sold...no problems...no headaches... I gave 5 stars to this company because they are very professionals, delivery all requested services on time. I will do it again if I have to.
Sincerely,
Liliana Orozco,
Miami, FL

Dear Eric, Your Great! I want to purchase 10 NEW Vendstars complete with stands. I'll tell you Eric I will definitely be doing more business with you in the future...you shall see. I have searched the entire net practically looking for not only good prices but someone I felt comfortable working with and BINGO....I found You!
Thanks Eric
Sincerely, Shirley D.

09/12/2009

We were very pleased with the quality and timeliness of communications with Usedvending.com. Melissa was knowledgeable, personable and facilitated our purchase with great professionalism. We were pleased with the machines we purchased and the savings we received compared to other purchases we have made. The website is easy to navigate and the email updates are very helpful.
Dannella Burnett
Oakwood Vending
Gainesville, Georgia

10/07/2010

Ms April Hurd was very kind with us, when doing business for a new vending machine. She is very valuable for your company. We recommend to speak with her when doing business . Thank you.

10/06/2009

I recently placed an order for coffee and when it arrived I realized I had ordered decaf instead of regular. Melanie was very helpful in expediting an exchange for the correct item. I have been purchasing all of my coffee and tea from Coffeeasap for a couple of years and have been extremely pleased with the service - especially the fast shipping!

-anonymous

04/02/2015

Hi Calice. My experience with USEDvending was productive and efficient. Within a week of the notification the deal was "done" and the paperwork was signed I met with the buyer and finalized the deal. Two days later he had his machines and was pleased with his purchase.
Cathy Parsons - Healthy Snacks 4 You :-)
Elkton, MD

02/07/2012

To anyone looking to buy a concession trailer you should consider using usedvending.com. The staff is excellent, especially Melissa Powers. Every question and concern was answered in a sincere and timely manner. If Im involved with another trailer I will not hesitate to call Melissa.

Sincerely,
Jerry and Dee
Syracuse, NY

05/16/2014

We sold a shaved ice concession trailer on USEDVending. Melissa was our representative and walked us through every step of the sale. This was our first experience at selling anything via internet and we were pleased with our experience. We were able to make the sale profitable for us and Melissa was an integral part of that.
Thanks,
Cheryl, FL

06/12/2014

I bought my food trailer a couple of months ago with Melissa from Usedvending.com. It was an easy process and really enjoyed all the help she gave me when trying to find just the right rig. We are so happy with our trailer and are finally all ready to open for business. Thanks Melissa for all your help along the way and we can't say enough for helping us achieve our dreams!!! Gourmet Sandwiches anyone??
Sean Collins,
Deli'cious Mischief, Washington

02/23/2012

I was very pleased with the professional and helpful way that Melissa Powers assisted me in selling my equipment. Melissa was very good at keeping me informed about the process, as well as understanding of my situation. Thanks so much, Melissa!

Julie,
New Orleans

08/21/2011

All I can say is Stacy rocks! Quick and dependable!

Shannon B.
Arlington, TX

04/30/2014

I had dealt a lot with Melissa and Stacy through the selling of my concession trailer and equipment. Both of them were on the ball when it came to serious offers about my stuff and Stacy was the man who got my stuff sold. He made sure that the gentleman who was interested in my stuff was extremely serious in purchasing it because the gentleman was 3000 miles away. As a result my stuff was sold and I am extremely satisfied with the work that was done in getting it sold. Thank You Melissa and Stacy for all your hard work.
Sincerely,
Patrick
Riverview, Fl

03/19/2012

To whom it may concern: Thank you for allowing me to give this testimony. A couple of years ago we put our first concession trailer on your site. Withing a few weeks it was sold. The transaction with the men from New York went without a hitch. During this time I was on the phone with Melissa constantly as I had never done this before. To my delight she was always calm and even a huge encouragement as she would help dismiss my fears of something going wrong. We bought our first trailer after this and soon found out it was too big for most fairs and decided to sell within six weeks of receiving it. Once again Usedvending did a wonderful job as it sold within days of being on your site.

Thank you Melissa once again for your professional attitude and advice. We then bought our second trailer and while waiting for it to arrive I did a homemade quickover with a gooseneck trailer that i already used for other opportunities. Once the new trailer arrived we decided to sell this one as we didn't need it. For the third time we went with you and once again it sold withing a few weeks. Awesome!! Just recently my wife and i decided to let go of the other mobile kitchen. We loved it but with us being a ministry we saw that it was very easy to get offtrack from our primary calling to minister the gospel. This unit sold once again very quickly and as a result, we are now back on track. But what I really want to say is that I wish that we could find people with the caliber of Melissa. Our ministry would be further ahead. Thank you Melissa very much. It has been a huge delight working with you.

Sincerely, Joseph and CJ Kyser
Georgia

05/19/2011

Hi Vanessa,

Sorry I'm so late in getting back to you. Our first event with our Model T cart was a success and brought us two more. We are on our way. I want to thank you for your excellent customer service and help all along the way of this process.

Rebekah, CA

09/29/2010

Ms. Melissa did a very fine & professional job assisting me in
the purchasing transaction.

Goldboro, NC

I purchased a 2006 out of Maryland. I've been looking for one locally for a while. Deciding to go online and finding Melissa at USEDvending.com was the best business decision that I ever made. The process was smooth, fast. Looking forward to working with her again. Thank you for your professionalism, patience, helpfulness. It was really appreciated.
C.G.
Fairfield, CT
See Hundreds more or Write your own...