ALASKA
Alaska Trailers & RVs for Sale! Buy or sell used trailers in Alaska – we have used RVs, used horse trailers, used camper travel trailers, used heavy equipment trailers, used dump trailers, used livestock trailers, etc… AllUsedTrailers.com brings Alaska safe, easy transactions of buying used near you!
DISPLAY OPTIONS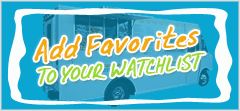 Login to Inquire Online
Call: 601-749-5660
Customer Experiences
04/17/2011

Melissa, you have been a fantastic individual to work with. Even though we are many many miles apart, it was like working within someone locally, geat job.

And what I also love about your service, is the ability of the owner to control the costs online. And of course they are all confirmed very quickly by your update department.

This is our second successful sale and I will have no problems recommending you to anyone wishing to sell their Vending equipment.

Ron
Ontario, Canada

06/18/2012

Stacy was very helpful and went out of his way to help us. Great service, big thumbs up.

Alex,
New York

Hi Gini, This was my first experience and transaction with your machine placement program. Everything went very smoothly and expedious as we conversed back and forth via email or telephone. I appreciate your quick response and thoroughness in providing the needed information. A vending machine has been placed and the customer is very excited about it. Thank you again for the referral.

Tom Mennetti
South Carolina

10/28/2010

Mellisa Did Great Job Very Easy Deal

Russell B.
TEXAS

04/14/2014

I purchased my first concession trailer from UsedVending.com. I want to thank Stacy Sweet for the great customer service. He had all the information I needed which made my purchase easy and fast. I am very satisfied and look forward to working with you again. Thanks again.
M.H.
Vacaville, CA

02/19/2014

I recently purchased a 32-selection vending machine from Megavending.com (my 2nd purchase in as many years). I have been extremely pleased with both my purchases and customer service. April was unbelievably nice and helpful. All of my future purchases will be done using Megavending.com. They truly are top-notch!
B.R.
Houma, LA

10/07/2009

The Machine we purchased works great for what we need. we put chocolate covered espresso beans in it and they go quick. It is real easy to fill

McHenry, Illinois

03/01/2012

Stacy made it very easy to order my machine. Very satisfied with the business.

Todd,
Knoxville, TN

02/21/2011

usedvending.com gave us a free, easy way to get rid of a machine that was just taking up space in our office. April Hurd was the rep that helped us throughout the entire sale.She was professional, polite, and made sure that everything was made easy enough that a kindergartener could have sold the machine. I would recommend usedvending.com to anyone who wants a painless way to sell their unwanted vending machine.

Liz LeBleu
Chief Operations Officer
PrescriptFit, INC
Gulfport, MS

08/21/2011

All I can say is Stacy rocks! Quick and dependable!

Shannon B.
Arlington, TX

01/13/2011

I have had only good experiences when dealing with April at 4 mega vending. Whenever I call and whatever I need, she is right on top of things. I will not be using any other company for our vending needs. April has completely sold us on this company.
Dave
Palm Bay, Fl

10/21/2009

I recently became aware of 4 MEGA Vending, I am a small vending operator. my contact there is Ms. Melanie Lee, who has been very helpful,not pushy, no hade sell, only the help that you request and need.
They have found me one location already. And have a large inventory of routes and new and used equipment. In a business that has it's share of fly by night operators with over priced equipment wit alledged $800.00 per day income, these people are real helpful, and I woudl readly reccomend any looking for locations, equipment, or advise to call them, I highly reccomend them and I am a 35 year retired federal law enforcement officer.
Charlie
Houston, Texas

Stacy did a remarkable job helping Me obtain a quality used vending machine. He told me exactly what was going to happen and ensured everything went smoothly. Thank you and I will recommend your service to other business owners.
BS
Upper Marlboro, Maryland

03/05/2012

USEDvending.com was AWESOME to work with! They listed my trailer immediately and had it sold within 48 hours! Melissa was so helpful and lighening fast with my questions and helped me from start to finish. I would recommend this to anyone looking to buy/sell. First class all the way!

Nick,
Jonesboro, AR

09/04/2012

Special Thanks to Melissa for a perfect service. she sold my 1st Food Truck in less than a month and now my second in less than a week !!! What a great experience again! Thanks.

Kevin
Miami, FL

05/23/2014

Hey Tina Just a note to say thanks and job well done! ! I'm really happy with how things worked with USEDVENDING. If I have something to sell in the future you will hear from me. Thanks again.
Tim, MN

11/26/2013

April is the best! She worked with me to obtain great profitable locations. She was there throughout the whole process to make sure everything went smoothly and to make sure that both parties were completely satisfied. And I I'm satisfied every time! As well as my locations that I have obtained with her. April is the best and I love doing business with her and her company Megavending.com.

Kenneth,
New Jersey



06/13/2014

Hi! Sorry Cristina! (this is Traci, Kyle has no time to do anything lol), and we meant to get back with you sooner than this! but we got the food trailer and everything went really smooth. Thank you for all your help and patience with everything! We hope you get a raise (if that's how it works! don't know if your paid by the hour or commission lol but you done A GREAT JOB!) we would recommend Usedvending.com to others. God Bless.
Traci,
West Virginia

12/07/2009

It was indeed a pleasure to work with April. I would not hesitate to call on her again in the future

Denver, CO

10/12/2010

Connie and Mega Vending has referred us to several account of which are great locations. They are professional and very helpful in securing the right type of accounts.

Suzy Q Snacks
Las Vegas

05/04/2011

Excellent service. The website is 100% genius... facebook may be the mother of all internet success, but UsedVending should be a close second! And thank you UsedVending for making the site free of charge! Melissa is a great salesman. What she did was amazing. From her office in Tennessee, she sold my concession trailer to someone located in another state from me. He drove to my location (5 hour drive) with cash in hand, no questions asked. Melissa performed a miracle, and more importantly, she made me a lot of money. Thank you Melissa.

Brandon Dean

06/15/2009

With Melissa's help, the sale of my Antares Vending Machines have been handled in a simple, and professional manner.
Used Vending is an excellent alternative to selling vending equipment in newspapers or vending magazines

Jim
Madison Wisconsin

08/05/2012

MELISSA sold my coffee truck without any problem, the transaction was easy, I'm so happy and I know the buyer is happier, thank you UsedVending.com for having great people working for U!!! Thanks Melissa.

C.V.
Margate, Florida

05/11/2016

I would like to start out by saying Jennifer Melerine was very helpful in every aspect of my transaction from the beginning until even after the sale was completed, she went above and beyond to help make this happen, even to the point of taking care of a couple small problems after hours, I say great job and all my thanks to . Jennifer Melerine . people like her makes makes a great company to deal with...Again Jenn thanks for all u did in order to make this happen. very satisfied customer.
Gary Ditch,
Norman, OK

10/14/2012

It was a pleasure doing business with you. Everything went as promised. Melissa did a fine job. Thank you.

A.P.
Sandwich, MA

07/04/2012

I have done many and none were as seamless. I had my truck on Craiglist and in the paper for weeks with little action. I put it on usedvending.com and sold it right away. I will use them and hopefully Melissa again. Quick turn around on my phone calls. I am a insurance adjuster - I spend 2 or 3 million in claims a year. I have had very few deals that went as smooth as this. Thanks again Melissa.

James A Benoit Sr - Outside Adjuster
Connecticut

02/26/2011

Melissa Powers at USEDvending was great to work with. She was patient with the paperwork, prompt with e-mails, knowledgeable with logistics, pleasant over the phone and professional in the process. I'd recommend USEDvending to anyone in the business thanks to Melissa.

St.Louis, MO.

02/25/2011

Thanks to Vanessa. Very friendly service. A pleasure to work with and look forward to more opportunities.

Chris, IL

12/13/2010

I dont have words to describe how professional and efficient Melissa was. Her Costumer Service was amazing. Melissa you made the process very easy and the most important thing everybody was happy with the transaction. Thanks Again.

Lina,

FL

I have only been using 4mega vending for a few weeks now and can tell you so far that they are always prompt with their response times. Melanie has also given me good leads which I am currently following up on as I write this! Thanks so much!

02/21/2011

Had a rush order and worked with April Hurd. She was very plesant to deal with and turned my order quickly. Actually gathering the data I needed for a quote that particular day. Actually won my repeat business. Keep up the good work!

Ohio

04/11/2014

USEDvending is GREAT! They sold my Food Truck in less than a week! They were SUPER friendly, SUPER easy, SUPER helpful, & SUPER to work with!
W.P.
Kyle, TX

My hats off to Melissa and her staff. When my husband was diagnosed with cancer several months ago, we thought for sure we would be stuck with our concession trailer until the spring. But thanks to Melissa's and staff's hard work, they found a buyer and yesterday they picked it up. What a breeze it is to work with Melissa and the staff. They truly take care of EVERYTHING. Well worth it if you have something they can sell for you. Thanks again for everything!!!

M. H.
Virginia Beach, VA

09/15/2015

My experience with this company is wonderful. I have yet to come across such a lovely service, very cooperative , extra ordinary helpful. I am very very happy with them.
Kris Handa,
Marietta, GA

06/16/2016

April was great to work with, especially since it was my first time using Usedvending.com. She helped me to understand how the process worked and to manage my expectations from beginning to end. They will be the first company I go to in the future to expand my business. Thank you!!

Matthew P. Scheidel, President
Top Shelf Vending Company
Vero Beach, FL 32966



10/24/2010

Connie, Thank you so much for helping us build our business. With your help we learned of key locations and secured a position in the vending market. Hope to hear from you again soon.

Herriman, Utah

02/08/2012

I presented my situation to Tara and she came through like a champ! She help me find my machines, Tara went above and beyond the call of duty to help out. Used vending is lucky to have an employee who cares that much and is willing to go the extra mile for excellent customer satisfaction. Will be buying more this year!

Robert,
Dallas Texas

11/25/2008

April: We had a very positive working relationship with you and mega-vending. You were very helpful, courteous, and knowledgeable about your products. After talking with you, I had all the info I needed to order what we needed. Thank you for your assistance, and we will contact you with all our vending orders in the future.
Again, "Thanks",
John Karaska, Principal, Burlington County Institute of Technology.
Medford, New Jersey

06/13/2011

Normally takes a bout a week to set up an account . I had this account that took me a month to set up due to numerous red tapes set up by the company and building management. I have to say if was not for the support and encouragements of your team I would have given up. Thank you Stacy Sweet to stand by me and helping me. You guys are AWESOME.

MTPVending

01/13/2016

Thank you so much for helping me find a trailer that satisfied me needs. I would recommend you to other people. Once again I really appreciate your help.
Sincerely,
Emmanuel Paintsil
Worcester, MA

04/03/2011

Thank You Melissa for a smooth transaction. I appreciate your help in moving my machines!

Mr. Milner

11/04/2014

I am very happy with the service I received form usedvending.com. Melissa worked diligently to find me the right buyer. The transaction went smoothly and without any hiccups. I would recommend their service to anyone looking to sell their mobile food carts, they have really helped me tremendously & I am very thankful.
Al S.
All Star Hot Dogs, Inc.
Boca Raton, FL

06/10/2014

Used Vending: Just wanted to share my experience with others regarding Used Vending. We were selling a coffee trailer in Montana, definitely off the beaten path, and were not expecting any interest anytime soon. Low and behold Crissy kept telling us that there was an interested party and they would put an offer in soon (we thought, "yeah right"), except that they actually did put in an offer! Within 5 days the trailer was leaving our house and the money was in our bank! Crissy was amazing, the process is very simple, and UsedVending gets results! Thank you UsedVending!
Jon in Montana

11/13/2015

Went great, Frank was great. Thought if send a pic this is my 15 year old daughter, she's the one going into the "vending biz":). It's in the common area of my office building. We had the best time the last couple days setting it up. Take care.
Monte H.
Tulsa, OK

10/01/2012

Thanks Gini for helping to fill our soda void! You found us very nice vendors who catered to our needs and made the process very easy. I know that if we need something in the future you will be the first person I call!

Adrianna
Dallas, Texas

12/30/2014

Dear Ms Melissa, I am very happy with the transition with you. It went very smoothly, U took care of things very professionally and very good attitude. I felt like I had known U for ever. I still need another trailer and I promise you it will be through U my dear friend.
Love, Ruby
Needville, TX

05/31/2016

I had a great experience having my concession trailer sold through Usedvending.com. Thanks to Wendy for handling the transaction and making everything simple and easy for both myself and the buyer. If I ever need to buy or sell another trailer, I will be sure to go through usedvending.com.
Thanks to all of you,
Morris Jackson,
So Sweet Icy TreatsCalhoun, Ga

11/18/2013

All I can say is that if you are lucky enough to get Melissa Powers as your salesperson, you've struck gold! She is as good as it gets. Attention to detail, incredible follow-up, she is all over it. Talk about taking care of a customer, it doesn't get any better. If you have any needs in used vending, do yourself a favor. Get a hold of Melissa. You won't be sorry. Super Satisfied Customer!
David D.
Cobb, CA

04/02/2015

Hi Melissa, I want to let you know that I am so happy with the service that you and your company have given me. I really wish that I had found your company a year ago. I want to thank you again for your help, your did a great job. Thanks again.
Linda Overton,
Forth Worth, TX

07/27/2009

April is very sweet and very nice to deal with. I brought several machines from her and she is very professional. She is also willing to negotiate on the prices of the Machines unlike some cut and throat sales people We have come across in the past. She is prompt in her sales inquiries and knowledegable on the Machines.

Livingston, New Jersey
See Hundreds more or Write your own...