ALASKA
Alaska Trailers & RVs for Sale! Buy or sell used trailers in Alaska – we have used RVs, used horse trailers, used camper travel trailers, used heavy equipment trailers, used dump trailers, used livestock trailers, etc… AllUsedTrailers.com brings Alaska safe, easy transactions of buying used near you!
DISPLAY OPTIONS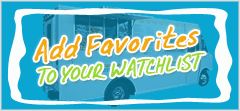 Login to Inquire Online
Call: 601-749-5660
Customer Experiences
10/26/2009

We were desperate to sell...April sold not 1 but 2 machines for us in one week. Wow!
Ann Schwausch

Utah

12/09/2016

Melissa, I just wanted to take the time to let you know how much I appreciated your help. We have not even met face to face, and I want you to know that is a big deal with me. I have been burnt on so many transactions in the past when I thought I was dealing up standing people. I had no doubts about you from the beginning, and this was the most smoothest transaction I have ever had I can tell you. It was so easy I almost thought it was to good to be true. I am, and have recommended you to other people here in Oklahoma. Thank You again, and God bless you.
Sincerely, Rev. Carmela Cook;
Bristow, Oklahoma

02/08/2012

Calice, I lack words to express my thankfulness for the great job you did by selling my used vending machines at the least possible time. Your greate salesmanship is appreciated.

Azuike, NJ

07/05/2010

April was a FANTASTIC representative. She was very easy to work with and has a very sweet personality. I hope to deal with her again on the next machine I will be purchasing.


Paul Haanen Jr
Pres. AWC Employee Committee

10/27/2014

I just wanted to share some of my wonderful experience with purchasing a concession trailer with your company through Crissy Cook. She made sure that every thing was done quickly and easily. From the beginning I stated to her that we were needing a trailer within a week and she made that possible. She answered ever one of our questions very to a tee and in a quickly manner. We know in the future we will be using this company again. Fantastic experience and transaction. We couldn't Thank her enough.
-Tiffany Sprayberry, Just A Little Frosting Co-Owner
Lineville, AL

07/27/2009

April is very sweet and very nice to deal with. I brought several machines from her and she is very professional. She is also willing to negotiate on the prices of the Machines unlike some cut and throat sales people We have come across in the past. She is prompt in her sales inquiries and knowledegable on the Machines.

Livingston, New Jersey

01/15/2016

I am writing this to express my satisfaction with Usedvending.com. I have bought three units from their website and everything has been represented perfectly. I have zero complaints on the company and will used them when I need more machines in the future.
Thank you,
Josh Zolotor - CEO FoKus Innovations, LLC

07/19/2011

Couldn't believe how quickly my equipment was sold on this site. Amazing and Stacy was great and got right to the point of things.

Dennis R,
New Jersey

01/31/2011

I want to thank April for all her help. I came into purchasing a vending machine with very little knowledge. She was extremely helpful and never pushy. We plan on purchasing another machine this year and I won't even bother looking around. I'm going straight to April.

Harrisburg, PA

05/25/2012

I have been working with 4Mega for a few years now and would like to say that working with Gini is a real pleasure! She is very professional, knows her trade and easy to work with.I would highly recommend 4Mega to any other vendor in the field!

Patrick Scott Rowlett, Texas

01/12/2011

Vanessa,
Thank you so much for your speedy reply and consistent follow up! We were in need of a vendor and you provided that service and answered all of our questions. You made our move to a new location and getting set up for business a smooth transaction. We initially only wanted 1 vending machine but ended up getting 3! Again, Great Job!

02/25/2014

We were thrilled with the level of service and professionalism we received from your company. We had no idea the trailer would sell so soon!!! Only listed a few weeks and the next thing we knew it was a done deal. Couldn't believe how easy the whole thing was. Thanks again for your help, you were amazing.
A.B.
Kilgore, TX

10/26/2016

My experience with the website has been a good experience the sales person ( Jennifer Melerine ) that was working with me did here do diligence in both helping the buyer and the seller in closing the deal. I would use the website and the sales person again. She followed through in all aspects of the sale.
Gene Brown,
Houston, TX

02/10/2011

It has been a pleasurable experience working with Melissa. The sale process was quick, well organized and hassle free.

We appreciate your help and will utilize your services in the futuer.

Thanks,

Michelle Vervaeke

09/11/2010

Forget E-Bay, Whatshisname's list and all the rest, and dispense with the spammers, fruitcakes, and lookylou's! Don't let Melissa Power's sweet smile fool you - The woman is a pit bull when it comes to selling your merchandise!

John C. Sumter

Melissa was a great help with helping us buy a food trailer in Atlanta Georgia. With out usedvending.com the transaction would not of happened. I would of bought a lesser trailer locally. Thank you for your help. God Bless Brad & Rea San Angelo, Texas

02/03/2014

I want to thank Stacy Sweet at usedvending.com for a great brokered deal and getting my concession trailer sold at a fair price. Service and communication was key to a successful transaction and the purchaser was very satisfied as was I. Thanks Stacy Sweet!
Ron G.
Slidell, LA.

07/25/2010

Used Vending was great in helping me despose of all of my vending machines. The add was great, they helped me negoiate price and did everything they could to bring buyer and seller together. These people are the best.

Dave Clement,
Madison, Alabama

01/08/2014

My experience in ordering stamp folders via the website went very quickly and smoothly. We received the product quickly also. Will definitely order from MEGA vending again.
P.K.
Knoxville, TN

05/31/2013

All went great with the sale of 4 machines. They were on the site for only a week when Melissa had a buyer lined up. Less than a week later the machines were sold, everyone had been paid and the customer was putting his machines on location. Thanks Melissa for your hard work.

DWB,
Selma, AL

06/15/2010

The mobile kitchen I found was exactly what I was looking for and saved me thousands as opposed to trying to retro-fit a truck or trailer myself. Melissa was a joy to work with and the transaction was quite smooth.
J L.

Oklahoma

07/02/2015

Hi Crissy! This is Kim & Jay - the Pico De Guyo people! We wanted to let you know how pleased we were with the service we received from you and USEDvending.com. From the first phone call we made, it was EASY for us to get our truck listed, updates made, and questions answered. You provided our first qualified buyer within 10 days of listing, and 3 weeks later our truck was sold! We love how you have designed your service so that sellers don't have to come up with any money to list their truck - and your system really works! Thank you for the great service you are providing to those of us in this industry! We would definitely recommend you to anyone looking to sell their truck! Thanks again!

Kim Walgren,
Buffalo, WY

05/02/2016

We recently purchased a trailer that was listed on Used Vending. The information and mediation supplied by them made the transaction much easier.
Brent Dugdale,
Chestermere, Canada

02/01/2011

Just wanted to take a minute to say how impressed I am by your customer service. We bought a cigarette machine from you all in 2007, we ended up selling the buiness so it went into storage. We aquired the business again and I couldn't find my manual. I spoke to my original contact, April Hurd, who was still so friendly and helpful. She sent me an email within 10 minutes with the manual attached. Thank you again! Kim

FL

11/13/2015

Went great, Frank was great. Thought if send a pic this is my 15 year old daughter, she's the one going into the "vending biz":). It's in the common area of my office building. We had the best time the last couple days setting it up. Take care.
Monte H.
Tulsa, OK

07/04/2012

I have done many and none were as seamless. I had my truck on Craiglist and in the paper for weeks with little action. I put it on usedvending.com and sold it right away. I will use them and hopefully Melissa again. Quick turn around on my phone calls. I am a insurance adjuster - I spend 2 or 3 million in claims a year. I have had very few deals that went as smooth as this. Thanks again Melissa.

James A Benoit Sr - Outside Adjuster
Connecticut

Hi Gini, This was my first experience and transaction with your machine placement program. Everything went very smoothly and expedious as we conversed back and forth via email or telephone. I appreciate your quick response and thoroughness in providing the needed information. A vending machine has been placed and the customer is very excited about it. Thank you again for the referral.

Tom Mennetti
South Carolina

11/27/2013

April, Thanks you did a great job in a timely manner. I would be happy to work with you again.
Keith A.
Port St. Lucie, FL



04/04/2014

Thank you, thank you, thank you, I just received my can cams and shims today! I have to admit I tried to contact your company in other ways and it was very frustrating. I tried calling, left messages, e-mails, and gave it a couple of days but never received any response for over a month until April Hurd replied and took care of my problem. My boss is calmed down, my stress is reduced and life is back to normal! Thanks again and we are once again pleased with our vending experience and would recommend MegaVending to others whom ask. And you are still, in my opinion DA BOMB!!!!!!

Leon Berg,
Digitex Canada

10/17/2012

11/03/2016

Melissa powers was more than helpful! She was very prompt (even though I think she forgot about the time difference and always text me at 6 am but it was great!) and funny too! Which is what I enjoyed most. It wasn't a transactional deal, she was genuinely interested. It felt like she really was trying to help me. I would definitely go through her again if I need another truck!
Carmen Caristo,
Las Vegas, NV

09/22/2016

Hello April, Once the deal is complete, I just wanted to let you know how much I appreciate the great job that you did in helping me to sell the vending machines that I had. Especially the dedication on your part, with the monthly updates/checks on my account, all the way up to the completion of the sale. Thank you very much, great job by you and your organization.
Phil Hardy,
Broomfield, CO

05/15/2014

Usedvending was very helpful on everything we ask about, they got me answers about the vehicle I was looking at. I think my broker Stacy Sweet was very good about his job, and went out of his way to do a couple things that I ask him to do. So I just want to give Stacy a big thank you.
J.B.
Teutopolis, IL



09/14/2015

Good service.
Harjit Singh,
San Jose, CA

01/06/2013

Melissa was great to work with- thank you.

B.B.
Grand Forks, ND

12/10/2012

Very professional and simple...Found the site thru a google search and was happy with everything.

RT,
Orlando, FL

10/22/2009

The team that run the company are real helpfull and super friendly. Doing business with them is always a pleasent experience. Try them You won't be sorry
Sam Elborno
school House Vending Inc2158737305
Hammonton, New Jersey

06/28/2010

Working with Melissa has been a pleasure. Not only was she courtious, prompt in returning phone calls and e-mails but she made sure our transaction ran smoothly. She even provided her cell phone number in case we had any questions after hours. Thanks Melissa for making this easy.

Barbra, GA

07/26/2014

Well first of all, I sold my truck at the price I was looking for and Melissa is on the ball. She has her act together and great in customer service before and after sale with a great attitude and very customer friendly. I posted another truck with used vending because im very satisfied.
Jeanpierre Lareau
Saratoga, NY

I would like to commend April on her pleasant attitude and on her quick response to my questions concerning my vending cart that is on sale on your site. I have talked to her on the phone and when I hang up I have the answers I was looking for and a smile on my face because of her cheery personality!!
Dallas

Pueblo, Colorado

01/24/2011

Melissa from Used Vending was an incredible asset in selling my mobile kitchen and equipment. From the start, Melissa was a true professional and I credit the sale to her caring attitude for both seller and buyer. She is friendly and knowledgeable and always took the time necessary to answer any questions. I could not be more satisfied with my experience.

Thank you,
Michael

07/09/2013

Melissa at Usedvending.com helped me get the ball rolling to start my new business and replied very quickly any time I had a question. She even did research for me!
H. B.
Bismarck, Arkansas

09/28/2011

Special thanks to Melissa Powers at USEDvending for so beautifully facillitating the sale of my vending machine. Melissa communicated clearly and always offered friendly, enthusiastic support and input while coordinating the sale. Many thanks for a job well done.

Al
Seattle, WA

03/08/2016

Used Vending made selling my coffee cart an easy transaction. Very professional and efficient. They always returned calls for any questions and kept up with emails. I would recommend them for the sale of any vending truck machine etc. I had a good experience with them and would use again.
Cindy Schwartz
Palm Harbor, FL

11/13/2015

April helped facilitate our transaction very efficiently and provided great customer service! I will definitely use this service again in the future. Nicholas M. Wight Real Estate Investor
Legwork Investments 612.405.4295
nw.legwork@gmail.com
http://www.legworkinvestments.com

05/23/2014

Hey Tina Just a note to say thanks and job well done! ! I'm really happy with how things worked with USEDVENDING. If I have something to sell in the future you will hear from me. Thanks again.
Tim, MN

03/15/2016

I can't say enough great things about Used Vending! You guys are great, you take bad selling experiences that most people like myself have from other sites and really truly make the selling process very easy and enjoyable! I've talked to many of the sales people through this process and they were all very nice to deal with. I would like to say a big thank you to Greg for getting the same done! Thank you, Todd.
Todd Halverson,
Vermillion, SD

08/12/2009

I was happy to know that our company was provided with the service that others could not fulfil. At first I thought that we weren't going to be able to get a machine but they came through. Thank you for the hard work.

Van Nuys, California

05/28/2014

Tina was extremely helpful throughout the entire process and the seller and I were able to come to a reasonable and mutually beneficially agreement. I would definintely recommend using UsedVending to anyone who is considering purchasing used concession equipment. Thank you Used Vending for all of your help and for my new (used) trailer.
S. Morris,
El Paso, TX

07/16/2012

Melissa at usedvending.com was spectacular !! We purchased a concession trailer and could not be more pleased with her professionalism and the quality of the new business we purchased. She was always available to answer our questions and the turn around time on return calls was very efficient. She really takes the time to ensure everything is covered for a smooth transaction.

Erika and Rob
Ontario, Canada
See Hundreds more or Write your own...