ALASKA
Alaska Trailers & RVs for Sale! Buy or sell used trailers in Alaska – we have used RVs, used horse trailers, used camper travel trailers, used heavy equipment trailers, used dump trailers, used livestock trailers, etc… AllUsedTrailers.com brings Alaska safe, easy transactions of buying used near you!
DISPLAY OPTIONS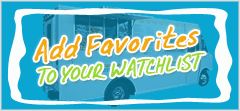 Login to Inquire Online
Call: 601-749-5660
Customer Experiences
10/22/2009

I worked with Melanie Lee to get a vending machine for the development I manage. The first contact she sent me was the company I went with. I am very happy with my decision.

Thanks Melanie.
Urbana, Illinois

03/01/2012

My entire experience with usedvending.com was very positive. Melissa was professional and proactive in her assistance with finding a buyer and was extremely helpful during the negotiation and purchase. I would definitely use Usedvending.com again.

Keith,
Florida

08/21/2015

Hi Jennifer, Thank you for arranging the successful transaction for my trailer. The most I liked about the experience with USEDvending was the Personal touch, namely the text communication keeping me updated. I was also glad you could accept photos of documents instead of bothering with fax. I ll send you a list of a few other items soon. Jani Vira Greenville NC

03/27/2011

My family & I tried selling these vending machines after my Dad passed away. We Craig's list, ads and word of mouth with no luck. I found this FANTASTIC site while googling info. I've dealt with Vanessa just about from day 1 which was over 6 months ago and was really hoping that we would be able to sell these before Dad's house sold. Well they did it!! They've sold and my family and I are very grateful!!!
Thankyou Vanessa and Team!!
June Adamchuk

10/15/2012

Calice, Thanks for your help in locating a replacement machine. Things couldn't have gone any better.This is the second time I have needed your services, and I will certainly use them again.

M.M.
Baltimore, Md.

06/23/2015

I recently purchased a vehicle from USEDvending.com and it was a terrific experience! Melissa was very efficient and professional. My questions were answered immediately which made the decision process very easy! Once I decided to purchase the vehicle the paperwork and entire transaction was seamless and very professionally handled. I felt like I had an advocate in this deal instead of the uneasy feeling of purchasing through an un-vetted vendor. My vehicle was delivered on time and in the condition as promised. Thanks Melissa!
Karen Morse
Ben & Jerry €'s Ice Cream
Washington, DC

09/25/2012

Great experiences with 4 Vending. Very professional and I have landed 3 accounts thanks to their service. I have worked with Gini Sweet and she has been exceptional from day one. Thank you again for all your efforts.

Frank P.
Schaumburg, Illinois.

07/27/2015

Good Morning Melissa, Attached please find the signed Ownership Transfer of Goods form. The buyer saw the truck on Saturday, and the truck was paid in full. Thank you for all of your help. Working with your company was a great experience.
Sincerely,
Katherine Rudden
Long Branch, New Jersey

10/01/2009

Our experience with USEDvending and their representative Melissa Powers, has been very positive. Melissa demonstrated professionalism by being very informative and timely with both of our transactions. We won't hesitate calling USEDvending.com in the future.

Diane and Dave Davis
Tuscaloosa, Alabama

10/15/2011

I AM 11 YEARS OLD AND I OWN A VENDING BUSINESS. My name is Tyler Hollingsworth and I just wanted to share my story of how I started my vending business. I am in the Boy Scouts and I wanted to earn my Personal Management Merit Badge, to do this I had to have an income and manage it for a period of time. I asked my dad for if he would pay me to do my chores around the house so I could earn my Merit Badge and he said no that my chores was part of my family responsibility. He said I needed to find something that had a supply and demand earn the money. About a week later I asked my dad if he would loan me the money to buy me some gumball machines. After a long discussion he loaned me $1000.00 with a payment plan. After I got my first gumball machines in June 2010 and located them I realized that I needed more machines to really make good money. I asked my dad for another loan, he hesitated but loaned me the money in the end. I have since payed my loan off and my business is debt free. Today I have over 200 vending machines valued at over $60,000.00 and over $40,000.00 in merchandise. I should end this year with a $30,000.00 plus in profits, and if I stay on track I should make a profit of between $50,000 to $70,000 next year. I also give a percentage of my profits to Boy Scouts because the Boy Scouts is the reason I stared my business. Usedvending.com and Stacy Sweet are part of my success. I now use them as my main source for purchasing vending machines. Stacy Sweet is my broker rep. with usedvending.com and I feel that when I need machines I can call on him and he will find the machines at the price I can afford. Tyler Hollingsworth, Mississippi

12/10/2011

I want to thank Melissa for all of her help. I checked out your website for a new combination vending machine to add to our business. We had an opportunity to add a new site and they wanted 2 machines. We found an offer for 3 machines in our area and so we contacted your company to start the process. I e-mailed with Melissa regarding our small business and the plans that we had. The next day I received a call at my home for an even better deal. For about the same amount of money that we were going to pay for the 3 machines, she told us of an offer for 6 brand new and 1 slightly used machine. The only catch was that it was a fast deal as the seller was moving out of the area and wanted to move the machines. By that weekend we had picked up our 7 new machines and placed 2 of them. We have already made enough money back from those 2 mahines to pay for the 7 that we bought. We are in the process of placing the other 5. Thank you again Melissa for looking out for our best interest. I have already recommeded your site to a friend who is just getting started in the vending machine business.

07/10/2015

Hi April, sure thing. Purchase was easy and straightforward. Equipment came in good shape, and install was a piece of cake. Seems to be working well but do have a question about coin distribution € will contact a different time.
Thanks,
Molly Medkovik
Denver, CO

Transaction went well from start to finish. Eric was friendly and professional throughout the entire transaction. Would do business with him again. Thanks for the business

John Logsdon,
Texas

10/24/2009

April, is very helpful, amd really knows machines. She is very honest and trustworthy, not like other distributors that give vending a bad name.
Maryann
Framarang Refreshment Svcx.
Edison, NJ

hello april
thanks for the e-mail, i received the 4 route pros today!! man that was fast!! thanks again for the great service and the followups, you folks are professionals and i appreciate it!! i plan of building this business as large as possible and you are the ones i am exclusively dealing with!! great people, great machine in the route pro, and great prices!! again, thank you april. darrell

Louisiville, KY

02/27/2014

Good Morning Stacy, I would like to tell how pleased I am with the way everything went with the purchase I made through Usedvending.com . Connie was awesome and even threw in a few items I could use in starting up my new food truck business. I would also like to thank you Stacy, you were very cordial and professional through the whole transaction.I would recommend your company without hesitation...
Rick,
Skandia, MI

03/05/2012

USEDvending.com was AWESOME to work with! They listed my trailer immediately and had it sold within 48 hours! Melissa was so helpful and lighening fast with my questions and helped me from start to finish. I would recommend this to anyone looking to buy/sell. First class all the way!

Nick,
Jonesboro, AR

08/19/2010

Can't say enough how much I appreciate the effort from Melissa. Super job from posting until the final sale. I look forward to againg working with you in the future.

Jim O.

08/07/2015

Thank you Melissa. Had a very pleasant and professional experience. She made a quick sale with no problems. Will be back to be a buyer next.
Jeff Kenney
Bethany, OK

04/15/2014

I've spent months looking for the right food truck- April saved me so much time and effort, she found me what I was looking for in a week. I'm very happy I went the usedvending.com way. Better then sifting through the crazies on craigslist!
Jason Masek,
Corpus Christi, Texas


02/23/2012

We are a fairly new vending company, unfortunately we had problems with people breaking into the machines. One phone call to Stacy was all it took. He totally took the time to assist in which direction to take. I did as instructed, and am totally happy with results.

Steve,
Pennsylvania

02/01/2011

April did a great job for us. I had no knowledge of ordering a vending machine, and she made it so easy! The price was great, the service was amazing and we had a great vending machine in a few days! Thanks, April! You have our business for good!

Nancy Jones
PHCC Texas
Buda, Texas

06/29/2009

Melanie has been wonderful assisting me in obtaining vending machines for our facility. She has been in constant contact with me throughout the screening process and has followed up with me to make certain I am satisfied with the services. I truly thank Melanie for her professionalism and will definitely recommend your services to our other offices.


Sincerely,


Aleshia VM Thomas-Miller
Veteran's Employment Representative
Alexandria, VA

03/08/2012

My husband and I have just started in the vending business and we needed some dollar bill changers. Stacy Sweet was our sales contact. Not only did he have good prices but also gave us beginners some valid advice. Thanks Stacy.

Joanie,
Virginia

03/27/2012

Melissa worked very hard to assist me with selling my concession trailer. She was always professional and made sure all my questions were answered. The transaction was smooth and easy. I will buy and sale at usedvending.com again.

Scott Baldwin,
Florida

12/14/2011

We would like to Thank Melissa and everyone at Used Vending. Melissa was a major player in the sale of our equipment, she took all hassle out of selling it by ourselves. I highly recommend Melissa to anyone in need of selling their equipment. We couldn't have done it without Melissa. Thanks again and Merry Christmas!

Corona, CA

10/05/2009

Used Vending is a great venue to sell your machines quickly.

I have found the team at Used Vending to be knowledgeable, timely, professional and very helpful. They took the time to understand my specific situtation and to deliver results that exceeded my expectations.

I highly recommend Used Vending to sell and buy quality vending machines.

Pansy
Huntington Beach, CA

12/29/2009

dear melissa i would like to thank you and used vending company for the best service i have ever had. the sale of my concession truck went real smooth. a job well done.

if you ever need a reference please have them call me

chuck neri
stafford springs ct

11/29/2013

Melissa Powers was awesome! The attention to details made me at ease to know that she knew her stuff. You have a tremendous asset to your company. Don't let her go! Thanks Melissa!
Greg C.
Las Vegas, NV.

04/07/2015

Thank you Used vending and Greg for assisting me with the sale of my trailer. Through your patience and expertise it made this process simple and fast. If it was not for you and your staff I do not think I would have been able to sell my trailer. I hope others utilize your services for your promptness and professionalism. Thanks again.
Zorayda Borrero, Miami, FL

03/03/2015

Hi Melissa, Sorry I did not get back to you in a timely manner. I have been busy. I just wanted to tell you thank-you for working with me on finding me the perfect truck for my business. The truck that I purchased is perfect for my business. The purchase was a simple straight forward process. (A series of actions, changes, or functions bringing about a result) This truck turned out to be a super good deal. Thank you again.
Suzette
Seattle, Washington

08/15/2010

Can't tell you how much ive enjoyed working with all of you at used vending . April was great to work with every step of the way. Everyone looking to sell or buy should with out doubt use Used vending for their needs. Web site is great also, very easy to use and follow. Great job folks , keep it up .

James Stoops

10/21/2009

thanks for being so patient

Charles
Upper Marlboro, Maryland

02/09/2012

Had a wonderful experience with used vending. Any question that had was answered in a timely manner. Melissa Power was wonderful. Great job Melissa. 2👍up!!!!

Anthony,
MS

10/28/2009

Found your company on the web sort of by accident. Had 50 candy machines I was looking to sell. It took 3 separate sales, but Melissa helped me sell them at the price I wanted. Would certainly recommend you to anyone. Thanks a lot!

Paul,
Indiana

12/17/2014

Hi Traci, I just want to thank you for all your help,you were outstanding in the way you helped me to to buy my concession truck. I will let anyone know who is looking for a food truck, to use your company. thank you again.
Al Newton
Forestdale, MA

05/31/2013

All went great with the sale of 4 machines. They were on the site for only a week when Melissa had a buyer lined up. Less than a week later the machines were sold, everyone had been paid and the customer was putting his machines on location. Thanks Melissa for your hard work.

DWB,
Selma, AL

04/11/2014

USEDvending is GREAT! They sold my Food Truck in less than a week! They were SUPER friendly, SUPER easy, SUPER helpful, & SUPER to work with!
W.P.
Kyle, TX

10/10/2014

Hi Traci, I wanted to thank you and Used Vending.com for a great experience. I was impressed with how quick my concession trailer sold. You were very helpful answering my questions and explaining all the details. The high level of communication keeping me up to date every step of the way was important to me. The entire process was very professional and I am extremely satisfied with the outcome. I will absolutely consider Used Vending.com again in the future and I will also be sure to tell my family, friends and business contacts about your service.
Sincerely,
John Raimondo
Laurel Maryland

10/12/2010

Connie and Mega Vending has referred us to several account of which are great locations. They are professional and very helpful in securing the right type of accounts.

Suzy Q Snacks
Las Vegas

10/07/2010

After contacting 4vendingtips.com I was put in touch with one of the most pleasant, professional people I've ever dealt with. Jackie at Grand Slam Innovations has been an absolute pleasure to work with and it all started with a simple email to 4vendingtips.com. Connie Jordan was very nice and did a GREAT job putting me in touch with Jackie. Many thanks to Connie and 4vendingtips.com.

Charlie DiPatri

09/20/2011

When my 9yo son came up with the idea to start his own business in vending, we researched companies and chose 4 Mega Vending. We were so lucky to have April as our sales representative. Not only did we feel like we were talking to a friend we've known for years, she went out of her way to research and find the machine we wanted that was shown on the website but not readily available.

Her professionalism, combined with her enthusiasm were infectious. April has been so helpful to us that now, when I need something, I call and ask for her specifically. She managed to take away any anxiety we felt about navigating through my son's first entrepreneurial experience. Thanks April. You're the best!!!

Melanie
Roslyn, NY

03/24/2011

Needed to get 2 vending machines sold. April Hurd was very professional & informative she made the process smooth & simple. Thank u April.

Valerie Hawkins.

06/05/2014

Dear April, Everything went very well with the transaction, I am pleased with the equipment. Andrei was not only very helpful and informative, but pleasant to get to know and 2.5 hours after contact I drove out of Lancaster with the new truck and drove through the night and was back in Holbrook by noon the next day, ran the title work and everything is switched over and looking good. I am very pleased with how everything went and want you to look for a comparable deal on a short bed rollback. You have been pleasant to work with and the whole transaction has moved smoothly and rapidly.
Steve,
Holbrook, AZ

07/25/2010

Vannesa, This is the transfer of goods. Sale is complete and I thank you for such prompt service and attention to detail. It was a very pleasant and refreshing experience. I will recommend you to anyone that I know that needs to sell or purchase you products.

Jeff

08/22/2012

The process was seamless and easy. I filled in the questionaire online and Gini contacted me the same afternoon. Within a couple of days we had 2 vendors to choose from and were up and running with the vending machines a few days after that. They are a greta resource. Thank You.

T. Dillon
Chesapeake, VA

Melissa, Thanks! The Truck is working great for our needs. You made it happen on our timetable!
Tom Gordon,
Transportation Coordinator, 20th Century Fox
Los Angeles, CA

02/06/2012

Hello I would like to thank Melissa a lot, she was really helpful and nice. She knows what she is doing and that helps a lot. Each time when i call her with questions she has answers. Melissa is devoted to her job and excellent customer service. She is always trying to find buyers for our vending machines for the right price. Thank you Melissa Powers.

Ronald and Rasia Wells
R&R Vending.
See Hundreds more or Write your own...