ALASKA
Alaska Trailers & RVs for Sale! Buy or sell used trailers in Alaska – we have used RVs, used horse trailers, used camper travel trailers, used heavy equipment trailers, used dump trailers, used livestock trailers, etc… AllUsedTrailers.com brings Alaska safe, easy transactions of buying used near you!
DISPLAY OPTIONS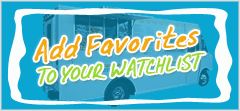 Login to Inquire Online
Call: 601-749-5660
Customer Experiences
08/26/2016

At first i was reluctant to giving complete strangers my information but dealing with Jennifer helped a lot. She even worked while sick to get my concession sold and all went smooth and it sold quick- Thank You/

Derrell Croft
Dunnellon FL,

10/07/2010

After contacting 4vendingtips.com I was put in touch with one of the most pleasant, professional people I've ever dealt with. Jackie at Grand Slam Innovations has been an absolute pleasure to work with and it all started with a simple email to 4vendingtips.com. Connie Jordan was very nice and did a GREAT job putting me in touch with Jackie. Many thanks to Connie and 4vendingtips.com.

Charlie DiPatri

04/25/2011

OMG! Melissa was professional, personable, knowledgeable and made my transaction go off as smoothly as possible, she is truly an ace. Thanks again, you get an A

Cameron, IL

04/02/2015

Hi Calice. My experience with USEDvending was productive and efficient. Within a week of the notification the deal was "done" and the paperwork was signed I met with the buyer and finalized the deal. Two days later he had his machines and was pleased with his purchase.
Cathy Parsons - Healthy Snacks 4 You :-)
Elkton, MD

06/23/2015

April, Using used vending.com was a great experience. It was easy to set up and the transaction process is well orchestrated. I will use Usedvending.com again.
Chris,
Kennelon, NJ

12/08/2011

I contacted Melissa at extension 11 to look for vending machines, and the work she did for me was very good. The machines were just like she said and everything went as planned. Very happy with purchase.

Claud,
Big Spring, TX

02/01/2011

April was great with her assistance in the purchase of our vending machines. Her customer service skills were second to none, and the machines were just what we hoped for.

Brett C.
Gateway 405 Vending

01/01/2013

Amanda and her colleague were very helpful and professional in dealing with selling my machine. It was nice and easy transaction. Thank you for all your help.

Liza,
SFO

09/03/2014

Thank you Usedvending.com for your help with all of my buying/selling needs! You guys are like the realtors of the vending industry!
Romaro Crowder,
Indian Head, MD

05/04/2011

used vending was great to work with. While my transaction was small, Melissa and the company treated me with respect and care. They made me feel that my business was the most important thing they were working on. Thanks so much for a job well done.

Paul

Jackson, MS

02/02/2016

Hi Wendy, I had a really good experience, you guys provide a great service. Thanks again!
Felix Kazantsev,
Brookline, MA



02/19/2011

I have just recently involved in doing business with usedvending.com. I must say, my experience so far has been the best I've ever had since doing business. Melissa has been great. Melissa made the transition to buying and acquiring my vending machines with location smooth and timely. She answered every questions with specific details. Melissa addressed my concerns with care and understanding. I felt like I was speaking to a friend rather than to someone I am trying to do business with. This is how comfortable and at ease Melissa made me feel.

E. Adrien

Port Jervis, NY

05/07/2015

Our experience working with Melissa at USED Vending was great. We started working on getting a truck in the fall of 2014. I first spoke with Melissa then on our intentions to start our own business and the timeline for which everything would unfold over the next several months. Melissa & I touched based every so often along the way to discuss progress. When the time finally came for us to make our truck purchase , I felt like Melissa had our best interest in mind when helping to find the perfect truck. As it turned out, the perfect truck for us was half way across the US. Melissa helped the seller & I connect so that we could all work as a team to get the truck safely to it's new home in New Jersey. I could not have asked for a better experience in dealing with USED Vending or the seller. Making such a huge purchase can be a harrowing experience, but Melissa was there to answer questions and lend expertise at each turn. Thanks USED Vending!
Daisy Maurer,
Pedricktown, NJ

11/30/2008

Seller and I are happy. You do good work. I ended up getting a personal loan to get it started.

thank you

Yemassee, South Carolina

08/29/2016

I would have to say that working with Melissa was the easiest thing I have done in a long time. Although I am not always available to communicate/ reply instantly Melissa was always polite, professional and courteous when contact was made. Stacy and I were not convinced that our trailer was sold until the buyer traveled over 8 hours to pick it up last Saturday. Even on while on vacation Melissa made herself available to us if needed which speaks a lot for her and the company.We would definitely use Used Vending again, in the future.

Thank You,
Michael Leschak

02/10/2015

I would just like to comment on how pleased I am with USEDvending! This was my first experience and at first I was a little skeptical. They proved me wrong and handled the sale of my trailer very efficiently and without a hitch!!! The staff was outstanding and made the transaction very smooth and easy for a first time seller. Thank you Crissy for your patience and great customer service! I will definitely recommend USEDvending to others!
Laura Rojas,
Chula Vista, CA

09/09/2009

April has been most helpful in the buying process. Every question answered. Friendly and courtious service. A pleasure doing business with and plan on doing more. I strongly recommend. Thanks April.

Jim,
Mc Roberts, Kentucky

10/18/2009

I was inquiring about used vending machines and was very pleased with the response time and information from usedvending website.
Very personal service and adequate information was given so I could make a decision about my purchase. Thanks
Sherwood, Ohio

07/28/2014

Dear April, I want to take this time to express my gratitude to You for providing us an excellent service and handling it very professionally. We have been in business for almost 20 years now and I have never worked with a more professional person like you, you have been very honest with from start to finish and have dedicated your time in helping me and guiding me to get the right product to suit our needs. We are extremely and very satisfied with the machine, and the size this couldn't have been any better than this. We want your company to feel free to use us as a reference for potential customers in the future. All the best to you, And thank you. Best-Regards.
Ayman Datoo,
Flanders NJ

06/13/2012

I've sucessfully purchased candy machine lots twice from Usedvending.com and both times have been very pleased with the results. Calice is GREAT to deal with. My last deal only worked because of her persistence and understanding. I highly recommend both the site and Calice!

Eric
Manassas, VA

10/13/2009

I recently purchased 3 G620 model vending machines. April made this purchase go really smoothly and I was able to close the deal within a few days. I appreciate all the help and being able to secure these machines for the deal I got.

Kevin
Orlando, Florida

02/11/2013

Amanda did a good job. It took quite some time to find a buyer in my area, but she did it!! Yea!!

J. N.
Yelm, Washington

03/13/2014

After listing my commercial kitchen trailer for sale through USEDvending.com, I was initially skeptical, but after being contacted by Melissa about a potential buyer I was ultimately impressed by the her efficiency in arranging the sale to my specifications. The transaction Melissa arranged was very smooth and quick. Thanks for your help in this endeavor Melissa.

Justin
Fayetteville, AR

12/16/2015

Hey Melissa, Thank you very much for your help in selling my catering truck. You were prompt with communication and were a great liaison between the buyer and me. Thanks very much too, for pulling everything together to make the sale happen.
Sincerely, Lori Stratford
Bozeman, Montana

09/20/2011

It was a pleasure working with April in purchasing my first vending machine. Her pleasant personality and rapid response made it a great shopping experience; will definitely recommend her services.

Thanks again April look forward to working with you in the future!

Shakia,
Georgia

01/26/2011

My initial order for three machines was a positive experience. Melissa handled the order from launch to completion and there were no disappointments. Particularly noteworthy, Melissa was constantly providing order status updates and arranged for my personal pick-up at the distributor. It was a "refreshing experience" to witness customer service at this level. Cudo's to Melissa!

I certainly recommend Melissa to others interested in buying new or used equipment.

Pat S.

07/26/2016

I appreciate your time and patience, I know it takes a person of extreme professionalism to do this job - I highly recommend the company and specifically Melissa Powers.
Qwandis Davis
Chicago, IL

10/03/2011

WHAT A GREAT RESOURCE!!! Listing and selling my used vending machines was easy and hassle free. Stacy Sweet contacted me when he had a buyer. Stacey was very professional and kind as he brokered the sale. It was a pleasure meeting the buyer and his family. Because of the great service of Stacey and usedvending.com, I sold my machines and met some terrific people! I will be sure to recommend this site to others. Keep up the great work! Delphine, Florida

06/30/2012

Melissa at usedvending.com was amazing! She always called me right away. She handled everything professionaly and with a great attitude. I am more than satisfied with my purchase!!! I could not thank you enough!

L.R.
Minneapolis, MN

05/23/2014

To whom it may concern: I recently made a large vending machine purchase through Usedvending.com, with the help of Calice. This was my first time purchasing vending machines through a third party. As I was spending close to forty thousand dollars, I was somewhat nervous about the transaction. Everything went more smoothly than I could have asked and this has everything to do with Calice. She was wonderful and it was obvious that she cared about the process going off without a hitch. She was continually in contact with me throughout the entire transaction. Literally, every step of the way. I know for a fact that she even checked in with me on her off time. I was truly impressed with her dedication and I feel that she genuinely cared that both I and the seller were satisfied. When I purchase vending machines again, Usedvending.com is where I'll look first and I would hope to work with Calice again. Thank you.
Roy E. Sakker,
Colorado Healthy, LLC

04/11/2012

Another easy, smooth sale from Melissa! She was able to quickly find a solid buyer, who made an offer, and in 6 days we had finished negotiating, done the paperwork, and he had picked up the concession trailer! Thanks Melissa!!!

Jill & Al,
North Carolina

10/16/2009

I had a terrific experience with Used Vending. I worked with Melissa to purchase my fully equipped vending trailer and the transaction was executed quickly and professionally. Thanks Melissa.

Donna Manning
theslicedbreadcompany.com
Cumming, Georgia

09/29/2010

My experience with usedvending.com was great. Melissa Powers was very helpful and most importantly quick with information and feedback with any of my questions.
C. Turney
Hospitality Business Owner

05/28/2014

Tina was extremely helpful throughout the entire process and the seller and I were able to come to a reasonable and mutually beneficially agreement. I would definintely recommend using UsedVending to anyone who is considering purchasing used concession equipment. Thank you Used Vending for all of your help and for my new (used) trailer.
S. Morris,
El Paso, TX

06/18/2013

I was very impressed by my dealings with usedvending.com in general, and with Cristina in particular. She was a total pleasure to communicate with, and always had a cheery, positive attitude. Thanks so much for making the selling of my concession trailer such a quick, easy, and enjoyable experience!

T. W.
Bloomington, IN




11/18/2013

All I can say is that if you are lucky enough to get Melissa Powers as your salesperson, you've struck gold! She is as good as it gets. Attention to detail, incredible follow-up, she is all over it. Talk about taking care of a customer, it doesn't get any better. If you have any needs in used vending, do yourself a favor. Get a hold of Melissa. You won't be sorry. Super Satisfied Customer!
David D.
Cobb, CA

11/07/2015

I used this website to sell my concession trailer. I happened upon it in a "search" and what a blessing that was. The rep that I worked with was amazing, easy to talk to, very accomodating, and a real "go-getter"! I felt completely safe when meeting the potential buyer, knowing that UsedVending had all their info! I would highly recommend them and would use them again in a heartbeat! Thank you for doing such a great job! Nancy Keen,
Fayetteville, AR

02/14/2017

Usedvending.com was awesome! It took very little time and effort on our part. The whole process was simple and Melissa was great to work with. She was "Johnny on the Spot" and got the deal done. I would highly recommend using this company.
Maddie Lamb,
Rochelle, VA

06/01/2011

April Hurd is an excellent sales person to deal with. I never met her but feel she is a true friend. She is very professional. I will continue to do business with her whenever I can and will spread the word out. Thanks April

Helen Wong

02/20/2012

Melissa Powers did an excellent job helping us to sell our concession trailer. She was quick to follow up and kept pushing until we finally sold!! Her knowledge of business was instrumental. Thanks Melissa.

Don,
Ohio

08/30/2010

MELISSA,
THANK YOU FOR YOUR ASSISTANCE IN SELLING MY MACHINE. I HAD IT ON EBAY FOR 2 OVER WEEKS WITH NO HITS, BUT YOU FOUND ME A BUYER IN LESS THAN A WEEK! I GOT THE PRICE THAT I WANTED AND THE TRANSACTION WENT QUITE SMOOTH!
THANK YOU AGAIN!

New Jersey

10/26/2009

i enjoyed this knowldageble visiting this site.

Phoenix, Arizona

12/08/2011

Another satisfied repeat customer. Melissa Powers has the professional experience and the personal touch to get the job done. All my interactions and transactions has got off without a hitch. She not only follows up, keeps you informed but also follows through. Thanks and keep up the excellent work.

Regards,
Willam L. Colorado Springs

07/14/2016

Hello Wendy- Thank you so very much for your help finding a buyer for my food truck! You reassured me when my nerves got the best of me and I thank you for that! I would recommend your company to anyone looking to reach the larger market of perspective buyers!

Thank you again

Lynn Pfeil,
Big Bend, WI


09/21/2016

Bradley,I wanted to thank you for all your help with my vending trailer. I am so pleased with my purchase. You were so easy to deal with and I love the fact that you were always available to answer my calls and/or text immediately. I will certainly pass your name and company on to anyone I come across that are looking to make a purchase.. Again thanks so much.
Terry Wilmes,
Killeen, TX

06/19/2011

I worked with April Hurd to purchase my first Vending machine. She was professionsal and answered all of my questions. She provided copies of the manuals for my review and made sure I knew what I was getting into when I ordered the Combo 300. The system arrived on time but the key was missing. April provided a key to me the next day and we go the system working. It was a great experience for my first system and I plan to call on her when my customers want to add vending to their business.

Fairfax, VA

08/19/2010

Can't say enough how much I appreciate the effort from Melissa. Super job from posting until the final sale. I look forward to againg working with you in the future.

Jim O.

12/08/2009

April helped me out so much, i would have been lost with out her

Takoma Park, Maryland

03/03/2016

€ My experience with Wendy from USEDvending.com was excellent. This was the first time I'd used their services and I found the process to be quite user-friendly. Wendy was very knowledgeable and helpful serving as the go-between. She kindly answered all of my questions, followed up via email, phone and text (which was very handy) and ultimately worked hard to make sure both the buyer and I were satisfied. This is a service I 'd definitely recommend to others and if I find I have more equipment to sell, I'll definitely reach out to Wendy and her team.
Cynthia Kallile
Chief Meatloaf Maker/Owner/Author
The Meatloaf Bakery Cookbook: Comfort Food With a Twist
The Meatloaf Bakery- Chicago, IL

10/05/2009

Used Vending is a great venue to sell your machines quickly.

I have found the team at Used Vending to be knowledgeable, timely, professional and very helpful. They took the time to understand my specific situtation and to deliver results that exceeded my expectations.

I highly recommend Used Vending to sell and buy quality vending machines.

Pansy
Huntington Beach, CA
See Hundreds more or Write your own...