ALASKA
Alaska Trailers & RVs for Sale! Buy or sell used trailers in Alaska – we have used RVs, used horse trailers, used camper travel trailers, used heavy equipment trailers, used dump trailers, used livestock trailers, etc… AllUsedTrailers.com brings Alaska safe, easy transactions of buying used near you!
DISPLAY OPTIONS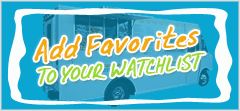 Login to Inquire Online
Call: 601-749-5660
Customer Experiences
10/05/2009

Used Vending is a great venue to sell your machines quickly.

I have found the team at Used Vending to be knowledgeable, timely, professional and very helpful. They took the time to understand my specific situtation and to deliver results that exceeded my expectations.

I highly recommend Used Vending to sell and buy quality vending machines.

Pansy
Huntington Beach, CA

03/19/2012

To whom it may concern: Thank you for allowing me to give this testimony. A couple of years ago we put our first concession trailer on your site. Withing a few weeks it was sold. The transaction with the men from New York went without a hitch. During this time I was on the phone with Melissa constantly as I had never done this before. To my delight she was always calm and even a huge encouragement as she would help dismiss my fears of something going wrong. We bought our first trailer after this and soon found out it was too big for most fairs and decided to sell within six weeks of receiving it. Once again Usedvending did a wonderful job as it sold within days of being on your site.

Thank you Melissa once again for your professional attitude and advice. We then bought our second trailer and while waiting for it to arrive I did a homemade quickover with a gooseneck trailer that i already used for other opportunities. Once the new trailer arrived we decided to sell this one as we didn't need it. For the third time we went with you and once again it sold withing a few weeks. Awesome!! Just recently my wife and i decided to let go of the other mobile kitchen. We loved it but with us being a ministry we saw that it was very easy to get offtrack from our primary calling to minister the gospel. This unit sold once again very quickly and as a result, we are now back on track. But what I really want to say is that I wish that we could find people with the caliber of Melissa. Our ministry would be further ahead. Thank you Melissa very much. It has been a huge delight working with you.

Sincerely, Joseph and CJ Kyser
Georgia

10/17/2012

01/31/2013

Melissa , everything went great we are pleased with our purchase and we thank you for making it easy for everyone

G. C.
Kane, Pennsylvania

03/17/2014

Working with USEDvending.com was a great experience to sell my 5 machines. It was taking up so much space at the house and USEDvending.com sold those for a price I was looking for and made my life a bless.
M.S.
Alexandria, VA

08/02/2010

i am very happy with my purchase through used vending.com and look forward to doing it again soon.

Frank P.

02/13/2012

Melissa Powers was very helpful to me throughout the entire process. Very courteous, professional, and prompt and thorough with her responses. This is a great outfit to do business with. I highly recommend. :)

RH,
South Carolina

02/12/2013

I am in auto sales and have been for 20 yrs. Melissa made this a very positive experience! She was knowlegable and very helpful. We will come back to your site for future needs because of her.
Thank you,

Mark Smith
FSM Enterprises Inc.

07/17/2012

Melissa with used vending worked closely with us and the buyer of our truck making the whole process quick and painless! We couldn't have asked for a better sale. Thanks a million!

Evan,

Virginia

02/14/2011

Melissa was great to work with. The sale was handled very professionally.

Thank you



TX

05/21/2014

Thank you so much for helping sell my vending machines. Once you get a buyer you follow through to the end of the sale. All documents are user friendly to read and understand, thanks.
Leon, SC

I was skeptical about using a website selling company from my experience with time shares but was pleasantly surprised when I received two offers for my machines from Usedvending.com I would definitely feel good to use them again if I had more machines to sell. Melissa was great in this transaction. Thanks Melissa, you are a great asset to your company.

Lou E.
San Jose, CA.

09/15/2009

Thank you April! We are very please with our new combo vending machine. This is the first vending machine we have placed in our building. I was very hesitant to get one. With your help we got the perfect machine for the small spot we had to put it in. You're very knowledgeable.
Again, Thanks for your help. You were very courteous responsive to our needs and time frame.

Coppell, Texas

My first experience with usedvending.com had the makings of a complete disaster to no fault of the company. However customer service representative Calice was diligent, understanding, and always accessible when I needed her throughout my first experience with the company. I know things donít always go as expected therefore itís refreshing to know that there are still companies that give top notch customer service. Thanks Robert

10/16/2009

Couldn't have asked for a better person to work thru to get what I wanted done.

Ed in Texas

11/26/2011

Melissa Powers, lately When someone asks me about Customer service, I tell them to just call you and just talk to you. You went above and beyond to make sure that everyone is happy. I Thank you for assisting me in buying a vending machine and making sure I was satisfied. I am looking for another one, after I start this one. Better believe you will be my contact.

Thanks,
Matthew M., LA

06/11/2014

I was very pleased with my sale through Usedvending.com. All of the sales associates I worked with very knowledgeable and helpful in making my decision. They were very prompt in their communications especially the man who completed the sale for me Stacy Sweet.
Tom, KS

03/24/2014

I wanted to share with you my experience with your company. I looked all over the web for a company that would supply our office with a soda vending machine, without much luck. I came across your website and filled out the questionnaire, hoping your company could help me find someone who is willing to put one into an office of less than 40 people. April contacted me right away via email and stayed with me through the whole process. We had a gentleman come out to our office this week and will be returning next week to install our machine. I really appreciate all the help and the follow up from April. I will be sure to suggest her to anyone I know. Thank you again for all of your help!
Carrie B., Colorado



02/23/2012

I am new to the vending business and really appreciate the help of Mr. Stacy Sweet in finding me a location to install my machine. Thanks, again.

Gary,
Louisiana

12/14/2011

We would like to Thank Melissa and everyone at Used Vending. Melissa was a major player in the sale of our equipment, she took all hassle out of selling it by ourselves. I highly recommend Melissa to anyone in need of selling their equipment. We couldn't have done it without Melissa. Thanks again and Merry Christmas!

Corona, CA

11/18/2010

April was a lifesaver! Inheriting a purchasing position; and working with another new employee in our vending department, we were both at a loss . . . April made it very easy to obtain the materials and pats we requested. THANKS!

M.Cadora
Fiscal/Acquisitions
Robinson Rancheria

09/28/2011

Special thanks to Melissa Powers at USEDvending for so beautifully facillitating the sale of my vending machine. Melissa communicated clearly and always offered friendly, enthusiastic support and input while coordinating the sale. Many thanks for a job well done.

Al
Seattle, WA

10/26/2009

I tried selling on Craigslist but didn't receive one call. Melissa at Used Vending had us 2 potential buyers in a short period of time. I highly recommend using this site and will do so in the future if I have other machines to sell. It's a very simple process. Thank you, Used Vending!

Bill & Shelly
Glendale, Arizona

10/02/2012

Calice did a fantastic job in helping us acquire our two vending machines. Thanks Calice!!

J.H.
Burkburnett, TX

03/26/2012

Thank U so much, will be using u guys again. Thanks Calice.

Thomas,
Bardstown, Kentucky

10/10/2012

Melissa, Thanks for the really great help finding buyers for my vending machines in April and October 2012. This is a real 'class act'. Melissa did 99% of the work and I got 100% satisfaction. I will singing your praises to anyone who will listen. Many thanks again.

PMG
Bossier City, LA

02/02/2012

Melissa was absolutely wonderful to work with! We had a few challenges getting our unit sold but she never gave up! She was very thorough and worked hard to get the price we wanted.

Thanks again UsedVending - you're great! :)
Martha, Colorado

09/12/2012

Great experience, great coordination in selling my product. Thank for your help Calice!

Eric O.,
Illinois

Melissa I can't thank you enough for finally getting the machines out of my living room. It's amazing - I can now actually walk right up to the dining window and look out. - Wow. I appreciate the time and effort that went into your accomplishment and its greatly appreciated. Thanks a bunch. It was also a pleasure working with you. The couple that bought the machines was absolutely adorable. Ciao, BJ

Culver City, California

05/06/2011

First, the service was fantastic. I was looking for a very specific vending machine. Melissa was very prompt, cordial, and exact in her search. Every expectation in customer service was satisfied. I will most definitely recommend and use this service in the future.

Thanks from RockStarVending!

02/23/2010

I would highly recommend Used Vending. They were very knowledgeable and were prompt in answering any questions that I had. Melissa was a pleasure to work with and always greeted me with a positive and friendly demeanor.

Thank you for your good work

Sonya
Houston, TX

12/03/2013

This was our first experience with Usedvending. Melissa kept us informed every step of the way with potential buyers and the sale went wonderfully. We couldn't be happier with how smooth the process went!!
T. & B.
Lyman, ME

03/19/2014

Melissa was wonderful to work with. She found us exactly what we were looking for at a great price! We couldn't be happier with our experience.
D.S.
Ortonville, MI

05/01/2011

Vanessa,
You have provided a service that was priceless. You guys made it easy as 1, 2, 3. I put in an electrinic request on the web site and less than a week later our vending machines are up and running. We are a small consumer, but your suggestion made it possible for us to serve our external customers as well as internal ones.

Southaven, MS

09/29/2010

THANKS FOR EVERYTHING YOU DID FOR US APRIL.WE LOOK FORWARD TO MORE BUSINESS WITH YOU VERY SOON! I KNOW OUR MASSAGE CHAIRS WILL DO GREAT!

HEAVENLY TOUCH

11/02/2010

April was just amazing. I asked so many questions! She answered them tirelessly. She is an expert in her field. April was prompt with her replies, accurate with her information, and her customer service skills were awesome. She was a true professional throughout the experience.
Thanks so much, April.

Wanda, Evans, GA

Dear Eric, Your Great! I want to purchase 10 NEW Vendstars complete with stands. I'll tell you Eric I will definitely be doing more business with you in the future...you shall see. I have searched the entire net practically looking for not only good prices but someone I felt comfortable working with and BINGO....I found You!
Thanks Eric
Sincerely, Shirley D.

10/15/2009

Whenever I contacted Melissa, she was always prompt getting back to me and very friendly and helpful. My overall experience with Usedvending.com was positive and I would recommend them to anyone looking for vending equipment.
Donna J. Morgan
Alpena, Michigan

11/14/2010

Vanessa was great to work with. I received her E mail, made a phone call, met with the customer & moved my machines in. It was a slam dunk! Easy. Thank you Vanessa!

KS

09/29/2009

Usedvending.com provides excellent, professional service. I plan to do business with them again.
Matthew
Camden, Tennessee

01/09/2011

For petes steak, if we only listened to Melisa our unit would nave been sold sooner! Great job Melissa and our trailer has a great new home clear across the country in Co., unreal!

03/24/2011

April was wonderful to work with, she always followed through with everything she said and made the process of buying and setting up our soda machine very easy. Right down to the delivery guys it was a wonderful experience. I will definitely use them again when I need to purchase my next machine

Dale

01/19/2011

USEDvending.com is the greatest website to sell or buy vending machines. Customer service is the best I have ever worked with. I placed my information on the website and Melissa did the rest. Melissa provided a buyer and took care of all the paper work. The transaction went smoothly.
I look forward to working with Melissa again in the near future.

Julia
Marrero, La.

10/20/2009

I worked with April over several months to get everything worked out perfectly! She was amazing in every aspect. Every question we asked she had an answer for and responded very quickly!!! She went above and beyond any customer service expectations. THANKS APRIL!!!!!!!

Tomball, Texas

09/04/2012

Special Thanks to Melissa for a perfect service. she sold my 1st Food Truck in less than a month and now my second in less than a week !!! What a great experience again! Thanks.

Kevin
Miami, FL

05/23/2014

Hey Tina Just a note to say thanks and job well done! ! I'm really happy with how things worked with USEDVENDING. If I have something to sell in the future you will hear from me. Thanks again.
Tim, MN

04/05/2010

I would like to let everyone know how easy and helpful Melissa Powers with Used Vending has been to work with on my purchase. This was a new experience for me purchasing Vending equipment. With her help and knowledge the transaction was a breeze. I recommend them Very Highly, they are professionals at what they do and seem to have fun doing it. Anyone with manuals on Oscars wild ride contact Melissa.

Garry Emmons
Hillsborough, NC

07/01/2014

I enjoyed working with used vending it was easy to post the item I needed to sell. I was impressed with the speed of the transaction. Melissa Powers was a joy to work with and made it so easy.
Jason S.
Greensboro N.C

10/07/2010

After contacting 4vendingtips.com I was put in touch with one of the most pleasant, professional people I've ever dealt with. Jackie at Grand Slam Innovations has been an absolute pleasure to work with and it all started with a simple email to 4vendingtips.com. Connie Jordan was very nice and did a GREAT job putting me in touch with Jackie. Many thanks to Connie and 4vendingtips.com.

Charlie DiPatri
See Hundreds more or Write your own...