ALASKA
Alaska Trailers & RVs for Sale! Buy or sell used trailers in Alaska – we have used RVs, used horse trailers, used camper travel trailers, used heavy equipment trailers, used dump trailers, used livestock trailers, etc… AllUsedTrailers.com brings Alaska safe, easy transactions of buying used near you!
DISPLAY OPTIONS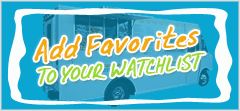 Login to Inquire Online
Call: 601-749-5660
Customer Experiences
12/27/2012

We have had 2 very good experiences with placing our machines through our representative Gini Sweet. She has been most helpful and follows up on our placements regularly. Thanks Gini for being so helpful. We look forward to doing business with you in the future.

G & M
Hueytown, Alabama

03/20/2012

Melissa Powers helped me a great deal with selling my trailer. She got me in touch with serious buyers and when it comes to certain items, you cannot not mess around with non-serious buyers. Melissa was always very prompt and she was always very friendly. Thanks usedvending.com!

Landon,
North Dakota

10/27/2014

I just wanted to share some of my wonderful experience with purchasing a concession trailer with your company through Crissy Cook. She made sure that every thing was done quickly and easily. From the beginning I stated to her that we were needing a trailer within a week and she made that possible. She answered ever one of our questions very to a tee and in a quickly manner. We know in the future we will be using this company again. Fantastic experience and transaction. We couldn't Thank her enough.
-Tiffany Sprayberry, Just A Little Frosting Co-Owner
Lineville, AL

08/04/2010

Used Vending was very helpful in assisting with the purchase of a concession trailer. Melissa did a super job keeping me posted on the status of the transaction. Thanks for all your work!

Lynn Roath, Jr.
Grass Valley, CA

02/11/2013

Amanda did a good job. It took quite some time to find a buyer in my area, but she did it!! Yea!!

J. N.
Yelm, Washington

I purchased an Antares combination (snack/soda) vending machine from USEDvending.com and was very pleased with the outcome. I had been searching for a combo machine for over a year when I received a solicitation email from USEDvending.com. I must admit, I was leary about dealing with a company of whom I had no reference. The price was very very reasonable. The machine was practically new and in great condition. Since I've had the machine I haven't had any problems with it and am very happy with my selection of distributors. I would DEFINITELY recommend USEDvending.com for your source of vending equipment.

Mechelle
Houston, Texas

03/27/2012

Melissa worked very hard to assist me with selling my concession trailer. She was always professional and made sure all my questions were answered. The transaction was smooth and easy. I will buy and sale at usedvending.com again.

Scott Baldwin,
Florida

04/22/2013

Thank you for all your help in selling our food truck. The process was quick and painless.
I.R.
Miami, FL



10/14/2010

I WOULD LOVE TO THANK MELISSA FOR THE CUSTOMER SERVICE AND PERSONAL TOUCH WHEN COMMUNICATING WITH. HER VOICE IS PLEASING TO LISTEN TOO AND SHE BECAME MY ANGEL WHEN SHE HELPED US SELL OUR TRAILER. WE HAVE BEEN TRYING FOR MONTHS AND WITH IN ONE WEEK ON THIS WEB SITE IT WAS SOLD. THANK YOU SO MUCH FOR YOUR BUSINESS. TAKE CARE AND GOD BLESS YOU AND YOURS.PEACE OUT SISTER TAMARA

05/15/2014

Usedvending was very helpful on everything we ask about, they got me answers about the vehicle I was looking at. I think my broker Stacy Sweet was very good about his job, and went out of his way to do a couple things that I ask him to do. So I just want to give Stacy a big thank you.
J.B.
Teutopolis, IL



03/03/2015

Hi Melissa, Sorry I did not get back to you in a timely manner. I have been busy. I just wanted to tell you thank-you for working with me on finding me the perfect truck for my business. The truck that I purchased is perfect for my business. The purchase was a simple straight forward process. (A series of actions, changes, or functions bringing about a result) This truck turned out to be a super good deal. Thank you again.
Suzette
Seattle, Washington

Hello Julie, I just received the shipment. That was fast. I really appreciate your help and I'm very impressed how fast you filled and shipped my order. I'll be ordering 20-25 more machines in the next two or three months. I'll definitely be in touch when the time comes. Thanks again,
Randy P.

02/06/2012

Hello I would like to thank Melissa a lot, she was really helpful and nice. She knows what she is doing and that helps a lot. Each time when i call her with questions she has answers. Melissa is devoted to her job and excellent customer service. She is always trying to find buyers for our vending machines for the right price. Thank you Melissa Powers.

Ronald and Rasia Wells
R&R Vending.

05/31/2013

All went great with the sale of 4 machines. They were on the site for only a week when Melissa had a buyer lined up. Less than a week later the machines were sold, everyone had been paid and the customer was putting his machines on location. Thanks Melissa for your hard work.

DWB,
Selma, AL

12/06/2010

What a wonderful group to work with. I needed to downsize my business due to illness and listed my machines with USEDvending. It took a little while because at first I was stubborn about negotiating the porice. But I have sold what I wanted to sell and the delivery and all was painless. Thanksd for all your service.

TX

12/20/2012

I cannot recommend this site enough; Melissa Powers made selling my trailer so easy taking care of everything all I had to do was sign the papers. She kept me up to date on the people that were interested in the trailer and made sure they had all the information they wanted. Thanks for all you did.

J.G.
Moorhead,MN

01/07/2010

Thanks alot for you help, selling goes without any problems and safe.

Charlotte, NC

06/21/2012

Stacy Sweet is the best! He always goes out of his way to help. Thanks so much, Stacy!

Jennifer
Denver, CO

07/01/2014

April, I just wanted to thank you for the quick response in getting our office a new vending machine. Everyone is really pleased and Mike is great to work with.
Judy,
Atlanta, GA

02/25/2014

I am Jeffrey Hinton, the owner of Moselle Fish & Chip Grill. I never expected a broker to help me purchase a concession trailer. My experience with April from USEDvending.com was outstanding. She stayed in contact with me throughout my entire buying process. Thanks April and USEDvending.com.
Jeffrey,
Moselle, MS

12/14/2011

We would like to Thank Melissa and everyone at Used Vending. Melissa was a major player in the sale of our equipment, she took all hassle out of selling it by ourselves. I highly recommend Melissa to anyone in need of selling their equipment. We couldn't have done it without Melissa. Thanks again and Merry Christmas!

Corona, CA

09/11/2010

Forget E-Bay, Whatshisname's list and all the rest, and dispense with the spammers, fruitcakes, and lookylou's! Don't let Melissa Power's sweet smile fool you - The woman is a pit bull when it comes to selling your merchandise!

John C. Sumter

01/14/2015

So very, very, very, glad I found Usedvending.com. I was in the market for a food truck and there were TONS to pick from, it took me forever to narrow a list to ask about. The staff are so friendly and personable and helped me find the perfect truck for me and I couldn't have gotten a better deal on such a quality vehicle. The sale went smoothly and the seller was very helpful too. We're almost ready to hit the streets with our company. I highly recommend this site!!
Andrea Lewis,
Lucasville, OH



04/11/2012

Another easy, smooth sale from Melissa! She was able to quickly find a solid buyer, who made an offer, and in 6 days we had finished negotiating, done the paperwork, and he had picked up the concession trailer! Thanks Melissa!!!

Jill & Al,
North Carolina

06/12/2013

We had excellent service from Stacy Sweet who made the sale work. On previous attempts to sell last year the sale would always fall apart for one reason or another, but Stacy knew how to get it done despite some email problems.
MRH,
Rockville, MD

I have to admit, I was very skeptical when I made the decision to list our trailer on this site. Melissa made contact with us immediately. She offered suggestions about info to post and offered to help us post more info (pics).
When Melissa informed us about a potential buyer, my questions began pouring in to her. She contacted me via phone, e-mail, and text (as it was convenient for me!). Melissa guided us through the entire process and made us feel like we had no worries about selling on the internet! Melissa closed the deal for us. We are happy with the entire process. For Melissa's sake, I hope not all customers need hand holding like we did! She was GREAT! The entire process was a great experience and we would use this company again and we recommend it to everyone!!!

Ken & Janet
Tifton, GA

12/10/2013

April,
Thanks for the help. I have purchased 6 machines from Mega vending and they all have worked flawlessly!
C.B.
Tulsa, OK

02/07/2012

From my initial research to the first can of soda purchased, Used Vending was awesome. Melissa took care of all my questions along the way. Even after the sale, she has been there to help in all aspects. The whole situation went exactly as I had hoped. Thank you!!!

Benjamin,
Ohio

12/02/2009

Melissa and Cheryl,

Thanks to both of you for all your help in liquidating the machines.

My wife is so happy to have the cash, but more importantly, the extra space in the house !

Again thank you both and hope your Thanksgiving was good and that your Christmas will be a wonderful time with your families.

Mark and Sheryl,
Arkansas

10/25/2010

Purchasing vending machines was a new experience for me, so to close my first deal, I relied on Usedvending.com's Vannessa Long to get the sale done. She was easy to deal with and made sure it went smoothly.

Thanks Vannessa!
Eric for Karen Vending
Mannassas, VA

April, Thanks for your help with my recent purchase. Getting a follow up call from a website!! What a pleasant, unexpected phone call. Definitely a first! I look to deal with businesses who enjoy giving Positively Outrageous Service as much as I do in mine.
Thanks again,
Dave

Austin, Texas

06/13/2009

Professional, Has located me numerous accounts the past few years! Easy to deal with, Good Communication! Look forward to many more years of doing business together. Keep up the good work! David @ BCH Vending
Germantown, Tn

06/02/2010

I was delighted to be able to go through the process of selling my five soda/snack machines with Melissa. She contacted me about a customer interested in two, possibly three of my machines. I ended up selling all five! Melissa was friendly and helpful throughout the sale of my machines!
Norm

06/18/2012

Buying through this group was simple and informative. Calice took care of all my questions and the machine we purchased was exactly as the seller described. Thanks to everyone involved!

Brian,
Bowmanville, Ontario

10/01/2012

Thanks Gini for helping to fill our soda void! You found us very nice vendors who catered to our needs and made the process very easy. I know that if we need something in the future you will be the first person I call!

Adrianna
Dallas, Texas

07/17/2012

Melissa with used vending worked closely with us and the buyer of our truck making the whole process quick and painless! We couldn't have asked for a better sale. Thanks a million!

Evan,

Virginia

08/22/2009

Hi April, I wanted to get back to you.

In my dealings with you I have been very impressed with your customer service skills and your willingness to go the extra mile. Your attitude is both refreshing and greatly appreciated. I wish every business that I dealt with had your friendly demeanor as well as your knack for following up.

Thank you so much for all of your extra efforts. It is my pleasure to work with someone who is so committed to helping their customers.

Best regards,
John
West Haven, CT

12/17/2014

Traci I just wanted to drop you a note to say thank you for helping me sell my vending trailer. When you first contacted me I figured it was a scam. I really didn't give it much thought. As you remember my first statement was € I'm not paying you anything. Guess what? I didn't. I had already winterized my trailer and figured it would be sitting until next spring. Not! You guys €Sold quickly!!!! You rock. Thanks again.
Ken Gilreath,
Knoxville, TN

07/22/2012

I sold my food cart through Melissa at Usedvending.com. I really liked Melissa, and enjoyed working with her. I like her southern accent, too!! I would use you again, and recommend usedvending to a potential customer, should the opportunity arise.

Steve Kasel, former customer.



05/09/2014

Stacy Sweet was extremely helpful with locating the best truck for our needs. He took a lot of time to assist us along the way. We received our truck last week, and are very pleased with it. We think it will be the first of many more. Thanks Stacy!
K.H.
Chicago, IL

05/23/2014

Hey Tina Just a note to say thanks and job well done! ! I'm really happy with how things worked with USEDVENDING. If I have something to sell in the future you will hear from me. Thanks again.
Tim, MN

03/07/2011

April Hurd and UsedVending.com have been very helpful to me in selling my vending machines. It is a pleasure working with April. She is very knowledgeable about the products and extremely courteous and professional. Thank you so much April for all your help.

Sanger, CA

10/15/2009

Whenever I contacted Melissa, she was always prompt getting back to me and very friendly and helpful. My overall experience with Usedvending.com was positive and I would recommend them to anyone looking for vending equipment.
Donna J. Morgan
Alpena, Michigan

10/21/2009

thanks for being so patient

Charles
Upper Marlboro, Maryland

10/14/2009

Hi Melissa,

How are you sweetie? Thank you so much for calling us first on that deal, honestly, the machines are so nice and at such a great price, you are my new best friend in this business! I seriously think that if Matt and I are successful, it's partly because of you!We appreciate you sooooo much for contacting us first on this! And hope more come like this, ..but probably later, cause we need to place these first...thank you so much for everything girl...xo

Dixie
Fresno, California

03/12/2015

Hi Melissa, Thank you so much for all your help with selling our Food Trailer! You helped us understand the information and details of what the buyer looks for, and helped broker the the deal which completed the sale. I will definitely recommend your services in the future to anyone looking to purchase, or sell equipment. Thank you again for all of your help!
Valerie Ledgerwood,
Port Orange, FL

10/22/2009

Used vending sold my used vending machines Melisa handled the transaction it was a hard transaction. MELISA handled it very well and all parties were very happy and the transaction was very good. Used vending lived up to all of ther agrements. I am very happy with Used Vending and am looking foward to doing futcher
business with useed vending
sincerly
Eddie
Salisbury, MA

08/27/2012

Calice, All i have to say is just look at all the other testmonials... No words!! was a pleasure you took care of the hard part and left me with money... Thanks again!!

Pinny
Brooklyn, NY

05/04/2011

used vending was great to work with. While my transaction was small, Melissa and the company treated me with respect and care. They made me feel that my business was the most important thing they were working on. Thanks so much for a job well done.

Paul

Jackson, MS

06/28/2010

Working with Melissa has been a pleasure. Not only was she courtious, prompt in returning phone calls and e-mails but she made sure our transaction ran smoothly. She even provided her cell phone number in case we had any questions after hours. Thanks Melissa for making this easy.

Barbra, GA
See Hundreds more or Write your own...