WEST VIRGINIA
West Virginia Trailers & RVs for Sale! Buy or sell used trailers inWest Virginia – we have used RVs, used horse trailers, used camper travel trailers, used heavy equipment trailers, used dump trailers, used livestock trailers, etc… AllUsedTrailers.com brings West Virginia safe, easy transactions of buying used near you!
DISPLAY OPTIONS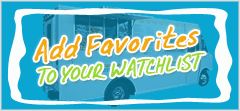 Login to Inquire Online
Call: 601-749-5660
Customer Experiences
10/13/2010

I just wanted to thank April for helping me get a great deal on a new combo machine. She was very helpful and made the whole process extremely easy.

Regards,
CT Vending

04/09/2016

I recently bought a concession trailer through Melissa and it worked out very well. She was very professional with everything and the paperwork was very easy. Thank you Melissa!!!
Nathan Wittmer,
Loogootee, IN

03/17/2012

Great machines very fast and smooth transaction. Stacy Sweet was very helpful in making sure that all parties were in contact in a fast manner. This was one of the easiest and fastest transaction that I have made buying vending machines. Thanks again for the great efforts. uesedvending.com and Stacy Sweet are #1 in my book.

Charles, MS

08/13/2009

Melissa, Thanks for the list. I just want to say that you all are the most professional folks I have dealt with. You are extremely helpful and always positive. I bought a new machine from you in March 2005 and it was at a much lower price than was quoted from another vendor. In addition, it arrived within a few days. If megavending ever needs a reference, please feel free to contact me.

Bobby Bain

04/25/2012

Melissa was most helpful from the initial listing phase to the final sale process and follow-through. It was 1-2-3 simple and easy. UsedVending.com enabled me to sell my product fast and efficiently. I wouldn't hesitate to use their services again.

Alan
Franklin, TN

03/13/2014

After listing my commercial kitchen trailer for sale through USEDvending.com, I was initially skeptical, but after being contacted by Melissa about a potential buyer I was ultimately impressed by the her efficiency in arranging the sale to my specifications. The transaction Melissa arranged was very smooth and quick. Thanks for your help in this endeavor Melissa.

Justin
Fayetteville, AR

10/06/2016

April, Just a note of appreciation to you and the Used Vending team for helping to sell my three machines. Your professionalism is most valued. The efficiency of your organization in processing my initial request and guiding the process is most valued for the first time customer. Again thank you, Lee
Lee J. Cox,
St. Louis, MO

01/25/2015

Tried selling my trailer local, craiglist, trailer shopper with no luck. Had some scammers and people who wasted my time. Then listed with Usedvending with doubts, but was proven wrong. Melissa with Usedvending SOLD my concession trailer. Thank you Melissa for answering all my texts and phone calls on the sale of trailer.
Gregg McCabe
Morganton, NC

11/04/2016

April --I'd like to thank you and your team for making the buying process so simple. We just completed the purchase of our second set of healthy vending machines and except to continue to purchase the machines through USEDvending. April makes the process simple, easy and stress-free. Both times the machines have been "as advertised and described" in the postings and the transaction has gone smoothly.

Thank you,
Jeff

10/20/2015

Hello Melissa I appreciate the service that you gave my family especially me, and I just want to say a big thanks for your service. It was easy and apreciative and I am happy with the whole buying business. I appreciate the owner of the trailer for taking time to assist us , also I appreciate the whole kindness you did to us ,
Best of luck,
Rosa and Ruben Hernandez
Cody, WY



08/13/2011

Melissa did a great job of keeping me informed and finalizing the sale while I was out of the country. I did nothing. Thanks a bunch.

Bob
Houston, TX

07/06/2009

Wanted to express my gratitude to April for being so helpful over the past year! We've bought vending machines from Mega Vending on several occasions, and each time April was friendly and professional, and went WAY above and beyond what she had to in order to make sure we were taken care of. I have been recommending Mega Vending to other vendors I run into online, and will continue to do so...and tell them to ask for April! Keep up the great customer service!

Preston Dillon, Tree Frog Vending
Arvada, Colorado

03/17/2017

I recently purchased an ice block machine via usedvending.com and I was very impressed with the experience. Grey did an excellent job communicating and facilitating the transaction with the seller. I appreciated the documentation process and the ease in getting everything completed. I will definitely use your site again should I need to purchase or sell equipment.
Nathan Peck,
Americus, GA



02/25/2014

I am Jeffrey Hinton, the owner of Moselle Fish & Chip Grill. I never expected a broker to help me purchase a concession trailer. My experience with April from USEDvending.com was outstanding. She stayed in contact with me throughout my entire buying process. Thanks April and USEDvending.com.
Jeffrey,
Moselle, MS

05/18/2016

It was pleasure doing business with your company. The transaction was smooth from the beginning until we drove away with the vending machine we purchased in the end. It was easy working with the Broker and we were ready to buy the item from seller ALL the leg work had been done. We will definitely use your company again should the need arise. Happy Customer!!!!
Dorothy Meadows,
Greensboro, NC

01/05/2016

I want to say thank you to Wendy for being very friendly and professional at the same time, and am very happy with my trailer. Thank you so much.
Michely Almaraz,
Germantown, MD



06/19/2011

I worked with April Hurd to purchase my first Vending machine. She was professionsal and answered all of my questions. She provided copies of the manuals for my review and made sure I knew what I was getting into when I ordered the Combo 300. The system arrived on time but the key was missing. April provided a key to me the next day and we go the system working. It was a great experience for my first system and I plan to call on her when my customers want to add vending to their business.

Fairfax, VA

06/06/2010

UsedVending.com Is a fast and easy way to find vending Machines. Almost every machine is like new, and they are also cheap!

AL

We looked for a trailer for our food concession business for over a year. Melissa helped us find exactly what we were looking for and walked us through every step to finalize the purchase with the seller. She is very knowledgeable and professional, we would recommend used vending and Melissa to anyone!
Kate Meek,
Calimesa, CA

02/01/2010

It was a pleasure working with you. Your service has been very professional and you have been kind, honest, knowledgeable and encouraging throughout the entire process. Thank you very much for making this easy for me. I would recommend your service to anyone who asked.

Thanks,
John

07/13/2010

Melissa Powers has helped us to find used equipment twice now and she has been quick to get responses both times. We really appreciate her help and will continue to use her resources in the future.
thanks so much.
Phyllis Long

12/27/2016

I really enjoyed the seller experience from Usedvending. I liked that I could pick up the phone and get whatever was needed to sell my trailer. Used vending is extremely helpful and I would use then again if I needed too. Thanks so much used vending!
Trace Justiss,
Robert Lee, TX

10/22/2009

April at Used Vending has been very helpful and attentive to all my questions and issues. She has been wonderful to work with!

Thank you!
Jody Hewitt
Sweet Sisters, L.A. Ca.

10/26/2009

We were desperate to sell...April sold not 1 but 2 machines for us in one week. Wow!
Ann Schwausch

Utah

06/16/2012

WOW--what a great sales team--these people know their business!! Gini Sweet is just the best--I look forward to using their service again.

S.B.
Lampasa, Texas

08/15/2013

Stacy, it was a pleasure working with you. You were very helpful in helping me select the correct machine. When there were changes to our order you handled them expeditiously. Thank you.
T.M.
Simi Valley, CA

03/26/2012

Thank U so much, will be using u guys again. Thanks Calice.

Thomas,
Bardstown, Kentucky

01/10/2017

Thank you April for an outstanding job in selling two of my H4U vending machines. She went above and beyond to assist with a smooth transaction. Even sending me her personal cell phone in case questions came up over the weekend.
Hollie Bardin,
Woodstock, GA

09/23/2015

I worked with April and getting vending service for our two locations. She was very prompt and followed up.
Sue Weaver
Hamilton, OH

05/25/2011

Thank you, Melissa!!! We are so glad we chose Used Vending to buy our first vending machine. Working with Melissa was terrific. She helped us find the vending machine that would be the most beneficial to us at an affordable price. Because Melissa provided such excellent customer service, everything ran smoothly and turned out perfectly!

Kelly and Michelle

04/27/2011

Thank you Melissa for the sale of my BBQ concession trailer, although it is located in the middle of the Pacific Ocean, you made it happen. Your personality, professional knowledge of the industry was no doubt the reason this trailer sold. You can be assured that in the future if the need comes to sell another one, you will be the one I contact.

Bill from always Sunny Hawaii.

08/23/2012

Thank u Used Vending for a easy way to get what u need with no hassle. I give y'all two thumbs and toes up!!!! Keep doing what u doing and a special thanks to Calice for working that deal out for me. Take care will be using used vending again soon!!!!!

Mike W( make that money)
Pittsburgh, PA

07/16/2009

I just wanted to say THANKS! for my recent experiences I have had with your company. I am new to the vending industry, establishing myself in January 2009, and am still learning the ropes with a lot of help from April and Kara. These two ladies are huge assets to your company! I can't thank them enough for the assistance and information they have given to me.
I was contacted by Kara in March 2009 about a medium size account in my service area. After meeting with the client, it seemed like a good fit, and I informed Kara of my decision. She handled the entire transaction smoothly and without a hitch; it was a very different experience then I have had with the few locating services I have dealt with.
At that point, I contacted April about the location. She listened to specifics of the account and made a recommendation as to which machines to consider. When it turned out that the machine we had chosen (an ST3000) was a little outside of my price range, April promptly arranged financing for the equipment. Considering the recent state of the credit markets, and the short length of time I have been in business, I was relieved to say the least!
The machine was delivered with no problems and has been on location for about a month now. Everything is working great and the capacity of the unit seems a perfect fit for the account it is in. Thanks again, April and Kara, you made this the easiest account that I have!
Joshua J.
Milpitas, California

11/01/2010

Everything went like clockwork! Thank you so much for your help. Will certainly be in touch when we have another location to place!

Thanks, Jane

05/10/2017

April helped us move into our new account very smoothly. We are very happy to do business with usedvending.com. Thanks and can't wait to do business with you again!
Dave B.,
Farmington, UT

08/20/2016

Usedvending.com was a big help to me, they made everything really easy and simple. Very quick on answering any questions I had! To top it all off, Mrs Jennifer was home with the flu and was still doing all she could from home to make sure I got what I need for my purchase!
Thanks used vending and a special thanks to Jenn!!
Terrance Nunn,
Comway, AR

09/18/2015

My experience using USEDvending.com was a very good one. Melissa worked with me on a couple of different units until I purchased the one I thought would fit my need. Melissa is very good with updates and communications. I would use the company again.
John Patterson,
Martinsville, VA

01/13/2016

Thank you so much for helping me find a trailer that satisfied me needs. I would recommend you to other people. Once again I really appreciate your help.
Sincerely,
Emmanuel Paintsil
Worcester, MA

04/19/2017

I recently purchased a concession trailer through Usedvending.com and could not have been more pleased with the experience!! Wendy was very helpful, and had every question I had answered very quickly. She went above and beyond to make sure I had all of the info I needed, she even made time to talk to me on her off days. I would recommend to anyone looking to purchase this type of equipment to consider using there services!!

Jason McLendon

900 Degrees Catering

06/07/2016

This was my first time using usedvending.com. and let me tell ya the i'll definitely use them again. I was able to buy a good food truck and they made the entire process a breeze. I highly recommend Melissa Powers she's very helpful and professional.

Orfil Quezada,
Columbus, OH

11/20/2011

I am very pleased with Melissa Power's successful handling of vending machine sales for me and am continuing to work with her to sell the rest of my equipment. She was instrumental in negotiating a price which expedited my sale.

Sincerely,
Buz Rummel

12/20/2012

I cannot recommend this site enough; Melissa Powers made selling my trailer so easy taking care of everything all I had to do was sign the papers. She kept me up to date on the people that were interested in the trailer and made sure they had all the information they wanted. Thanks for all you did.

J.G.
Moorhead,MN

04/29/2012

Pleasantly suprised on a quick sale. The whole process was easy and handled very professionally.

Tom Timms, MS

04/29/2010

We are SO happy with our soda machine, but April Hurd is our angel. She was SUPER in facilitating our purchase, but she also was so gracious when we lost our key. In a FLASH we were back in business. She actually thanked us for the opportunity to serve us further! You can't beat that!

Pastor Steve

06/03/2014

Megavending walks you step by step with establishing a new client. If one word can describe MegaVending its "Professionalism". Great customer service, reliable, and incredibly friendly (April was my representative) I would love to do business with them over and over again. Its not easy finding good people to work with in the vending industry but, Mega Vending is the place to rely on. Thank you for your services,
Frank Perez, IL

07/20/2014

Thank You. Everything was very fast and easy, Melissa Help me a lot in everything!!! She is great!!!!!!!
Carlos Perez,
Miami, FL

12/09/2010

Thank you for all of your help in obtaining our two machines last month. You made it very easy and the transaction went smoothly. We appreciate your patience in helping us get this done. If we need more machines, you will be the first one we call.........you made things so much easier than we thought possible!!

Darwin,
MO

03/10/2016

Hi Greg, I had a very smooth experience using you and your company. I can't remember exactly how long my listing was active but I think it was less than two weeks and I had my unit sold and for full asking price. The buyer came up fully qualified and with a check in hand. It was very easy. Thank you,
Jake Sanders,
Director of Operations COLLEGE CHEFS, LLC
Champaign, IL

04/21/2016

Hi April € Thank you for all your help and your follow up. It was a pleasure and a great experience working with you and your company. This was my first experience purchasing items from your company and you made my experience very comfortable and easy. Thank you for all your help.
Robert Lopez,
Rancho Viejo, TX

01/31/2012

Mr. Stacy and this company has always been great in providing and extra opportunity to expand my ever growing business. A worthwhile service with exceptional people.

Thanks!
-Ryan, Heavenly Snacks
See Hundreds more or Write your own...