WEST VIRGINIA
West Virginia Trailers & RVs for Sale! Buy or sell used trailers inWest Virginia – we have used RVs, used horse trailers, used camper travel trailers, used heavy equipment trailers, used dump trailers, used livestock trailers, etc… AllUsedTrailers.com brings West Virginia safe, easy transactions of buying used near you!
DISPLAY OPTIONS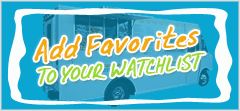 Login to Inquire Online
Call: 601-749-5660
Customer Experiences
02/23/2012

I was very pleased with the professional and helpful way that Melissa Powers assisted me in selling my equipment. Melissa was very good at keeping me informed about the process, as well as understanding of my situation. Thanks so much, Melissa!

Julie,
New Orleans

Melissa, Thanks! The Truck is working great for our needs. You made it happen on our timetable!
Tom Gordon,
Transportation Coordinator, 20th Century Fox
Los Angeles, CA

04/18/2012

Gini was awesome to work with!! I was very pleased with the service received and response time on everything. I would highly recommend them and would do business with them in the future for sure! Thanks for making my life easier!

Ryan Roberts Grimes, IA

09/04/2012

I run an industrial catering outfit and was in need of some extra catering trucks, upon some extensive reasearch on the internet, I found used vending and got to talk to melissa. She really helped me in what I needed to do all thru the process and she even called Mississippi DMV to find out some things as far as me having them transportated back to Ohio. I would reccommend UsedVending and Melissa for all my needs, I had a great experience.

Von Troy,
Ohio

10/25/2009

I found your site to be very helpful in our search for several vending machines. When I contacted the number to get more information, April Hurd was the cs rep and she was extremely helpful and followed up with me throughout my search. We did not purchase from you (although we wish we had) April kept a pleasant professional and courteous attitude. I will keep you in mind when its time to replace what we have. Thank you.
Marquita Smith,
Tampa, FL

10/01/2012

It was a pleasure working with Gini to find a vendor for our location. She made it a point to continuously follow up and ensure we received the best possible service. Gini's pleasant manner and professionalism is very much appreciated.

P.B.
Terrell, TX

06/17/2012

Thanks "usedvending.com" and especially Ms. Calice! My client needed a specific type of vending machine and usedvending had it listed. Calice helped put both buyer and seller together and all went according to plan. My client is now one Happy Camper! Thanks again Calice!

James Bastrop, Tx

02/11/2011

Vanessa made our whole transaction so easy. She was very informative in our first conversation. A vendor contacted me the next day. Everything was installed the next week. Couldn't ask for better customer service. I would recommend your company to anyone needed great vending service!!

C Jennings, GA

01/19/2011

Thanks Melissa, your assistance in quickly and accurately listing my machine and identifying a qualified buyer helped my transaction go very smoothly. Your company is truly one of kind!

Darryl RR,LLC
Gaithersburg, MD

02/19/2013

Stacey Sweet was so helpful. We are a real estate office and this was our first experience in obtaining a vending machine. He was aware of our needs and made sure we received what we needed. Our office is planning a move to a larger location in the spring and we will make sure we contact him for all our needs.

Vicki Segers, Broker
IL

Cheryl and Melissa,

I faxed the Ownership Transfer of Goods to you this morning. Please let me know if you did not receive it.

We would like to say "Thank You" for all the work you did to sell these machines. It was a pleasure working with the both of you!!!!!
Thanks again!

Norma S.
Rogers, Arkansas

06/09/2011

I would like to thank Stacy Sweet and his staff for their professionalism and and timely help in securely a vendor for our business. I was unable to get anyone to supply us with a snack / pop machine.I had all but given up when I came across 4MEGA-Vending.com. I was contacted within 1 hour of submitting my request or information. Stacy was able to secure us a vendor and our snack machine was installed 5 days later. Now that's customer service!! Kudos to Stacy and his staff. I will be recommending his service to the surounding businesses in my area.

Thanks Stacy !!!

Dan Shishkowsky
Maaco of Puyallup

11/25/2008

April: We had a very positive working relationship with you and mega-vending. You were very helpful, courteous, and knowledgeable about your products. After talking with you, I had all the info I needed to order what we needed. Thank you for your assistance, and we will contact you with all our vending orders in the future.
Again, "Thanks",
John Karaska, Principal, Burlington County Institute of Technology.
Medford, New Jersey

04/02/2013

MY WIFE AND I WOULD LOVE TO THANK MELISSA POWERS FOR ALL THE HELP IN FINDING US THE FOOD TRUCK THAT FIT OUR NEEDS. SHE ALWAYS RETURN MY CALLS , WITH THE ANSWERS I WAS LOOKING FOR. WE SPENT FOUR MONTH LOOKING FOR A TRUCK AND SHE FOUND THE ONE!! WE LOVE IT!!!! NOW WE JUST NEED TO PUT IT TO WORK AN MAKE SOME MONEY. LOL THANKS AGAIN MELISSA.

L.J.
Ball, Louisiana

07/11/1999

UsedVending.com was a great experience for me and my business. If you're looking for great priced vending machines, this is the place to do it. Make UsedVending.com work for you.

M.J. Vending A Full-line Vending Service
Slidell, LA (Matt Wood - owner)

11/06/2013

I would like to thank Melissa Powers for all her help, she was very professional thru the whole process of selling my food truck. She walked me thru every step from the time my truck was put on your site until the very end when it was sold. I will be letting all my friends know of your site in case they have a need for it in the future. Once again thanks to Melissa, & the best part, it was sold in less than three months!
Thank You,

Joe B.
Cape Coral, FL

09/29/2009

Usedvending.com provides excellent, professional service. I plan to do business with them again.
Matthew
Camden, Tennessee

10/28/2009

April has been SO helpful to me! I have only just begun to get into the vending business with my very first machine, but April has been EAGER to help me in my search for materials, information, and parts for my first machine! It's great to know that there are still great professional customer service people out there! In a time when you never know if you will even get to talk to a real person when you contact customer service, it is a pleasant suprise to talk to someone who wants to help you solve your problems!
Thanks April!

Plymouth, Minnesota

05/21/2000

I contacted Eric Normand through his webpage several months ago in regards to some vending machines that I had for sell. His service provided another way to sell my vending machines other than posting classified ads. His service directly reached potential buyers and saved me money. I got a fair price for my vending machines and was able to sell them in a reasonable time. He kept in contact with me the whole time we worked together and I felt reassured that his efforts were true to helping me sell my machines.
Thanks,
Jason Aycock

08/18/2011

I was very pleased with my interaction with Milissa Powers during our lastest purchase of two vending machines. She was easy to talk with, has a great sense of humor, and completely competent in helping us close the deal. Thanks Milisa.

Gerald Landry
Rose City Vending
Pasadena, CA

11/04/2009

April at 4Mega Vending is the best. I had a time frame that needed to be met and she pulled it off. All she said she would do she did. I will always and only use april in the future. Thanks again

James
Long Island NY

05/12/2009

April,
We had lost our vending machines when our office burned in 2006, our employee/snack fund had barely stayed solvent using the honor system. In less than 5 months after purchasing the combo snack unit, we are consistently profiting $100/mo in a 20 person office and the footprint of the unit is about 1/3 the space of our previous soda and snack machines, plus we don't need to constantly interrupt the cashier for change.
The combo unit has worked out for us vey well.
Thanks.

Jeff
Pensacola, Florida

05/19/2011

Thank you so much for helping us sell our machines. The whole process was so simple and painless. April was an absolute pleasure to work with. She guided us through every step of the process and took care of everything! Thanks UsedVending!

NJ

09/30/2010

i had a very pleasant experience with Melissa selling my machines. She and her people were very friendly and helpful. Thanks again!

Carol in Victorville

01/30/2011

I had a great experience on usedvending.com and with all of Aprils help. She answered all my questions and gave tons of helpful tips and information that I really appreciated! She was very patient with me since I am just starting out in the vending machine business. I have done a lot of research and compared different websites and I am sticking with usedvending.com and April! They have the lowest prices and people are negotiable. I was even happier with my machine in person than in the picture and it works great! THANKS APRIL!!!

Ashley V.

04/21/2014

I used craigslist for months, and ended up with people that wanted to talk about buying the trailer, but didn't have any money. After patiently updating my listing month upon month, Melissa hooked me up with a buyer that was sincere and had money. The process was very easy and my trailer is sold. Melissa you are the lady! Thanks

HEM
Los Angeles, CA

09/22/2011

APRIL WAS VERY HELPFUL AND HONEST WE WORRIED HER A LOT, AND SHE NEVER COMPLAINED. OUR MACHINE CAME IN A TIMELY FASHION. WE PURCHASED TWO OF THEM FOR OUR DRIVING ACADEMY. WE WERE PLEASED.

Sharonda,
Maryland

05/06/2011

First, the service was fantastic. I was looking for a very specific vending machine. Melissa was very prompt, cordial, and exact in her search. Every expectation in customer service was satisfied. I will most definitely recommend and use this service in the future.

Thanks from RockStarVending!

06/30/2011

I was very pleased with the location service and Stacy Sweet!! It really saves time and money to use this service. Great Job!!!
Thanks,

Darrell, SC

05/21/2014

Thank you so much for helping sell my vending machines. Once you get a buyer you follow through to the end of the sale. All documents are user friendly to read and understand, thanks.
Leon, SC

10/16/2011

My experience with this company was superb. Not only was I treated with respect and professionalism, but the customer service rep that I worked with was competent, punctual, and followed-through on every lead and responded to every question. This is a company that does what it say it will do and I am happy to recommend them to anyone.

Very Satisfied Customer
Miami, FL

12/22/2012

Hi Melissa, Thank You for all your help. The Office deli I purchased is up and running fine.

John
Modern Day Vending
NJ

11/11/2014

Hi Crissy, Just wanted to thank you for all your help with the sale of my Ice Cream trailer. Everything went very good and quick. I would for sure use your web site to sell items again. I was very surprise how easy everything went and hassle free. thanks again.
Best Regards,
Paul Angerami
Phoenix, AZ

05/20/2014

Tina,
Just wanted to drop you a note to thank you for your assistance with my recent purchase of a food trailer. The whole experience of was very enjoyable. You and your company made it a very simple and quick process. You were very efficient in getting information between the seller and myself and always very pleasant and helpful. The seller was also a joy to work with when we met to complete the transaction.
Thanks again for your help.
J.T. Schacherer, Minnesota

10/20/2009

Melanie Lee was very helpful in assisting me to obtain the vending company that was right for our company. Thank you Melanie for all of your help!

Lisa
Buffalo, New York

05/16/2012

I have been in sales over 25 years and the way I was treated as a HUMAN BEING by Stacy Sweet was a educating experience. He not only has awesome voice projection but his sense of know how and politness and willingness to create whatever the situation is into a positive experience.I am very very very happy and did I mention I was A VERY HAPPY CUSTOMER. Thank you again Used Vending and STACY SWEET!! " HOW "SWEET" it is.

A.R.
Pinellas Park, Florida.

08/12/2012

I am very happy with the service Gini gave me, as she was upfront and asked me to provide some basic information. In a few days I was able to have a vendor come out and view my Office. I had tried on my own to get a machine out here, but had no luck. The efficiency in matching and doing all the leg work is impressive. I will refer many others to your site. Thank you.

T. M.
Milpitas, California.

10/20/2009

4 Mega Vending is a solid and responsive company. When our company was looking for a low cost solution for replacing our old soda machine I found 4 Mega Vending.

It is always a risk to buy something like this without knowing the company you are working with. I took a chance and found that they are quick acting and customer service oriented. I've worked with April Hurd since 2006 and she has always answered my questions and requests. It is a welcome relief from the revolving door of customer service representatives at other companies.

I recommend 4 Mega Vending as a safe and responsible place to do your business.

BT
Honolulu, Hawaii

10/26/2009

Keep up the good work!!

I cannot praise Melissa enough on all her help. She made it so easy to purchase more equipment for our new business and I will diffidently be contacting her again, SOON I HOPE!

Shawnee, CA.

01/17/2011

Melissa,
Great job in getting back to us with the machines we needed and explaining how the process works. The transaction went very smooth and the description was what was stated. We are happy with the machines and will be doing more business in the near future. Thank you for your help and we will be talking to you soon. Glenn Elk Grove, Ca.

01/29/2012

I've been in business with 4megavending since 2010 and they are GREAT! Stacy Sweet is very professional and easy to work with. I'm blessed to be in business with them.

Wesley Chapel, Florida

06/11/2014

I was very pleased with my sale through Usedvending.com. All of the sales associates I worked with very knowledgeable and helpful in making my decision. They were very prompt in their communications especially the man who completed the sale for me Stacy Sweet.
Tom, KS

06/12/2013

We had excellent service from Stacy Sweet who made the sale work. On previous attempts to sell last year the sale would always fall apart for one reason or another, but Stacy knew how to get it done despite some email problems.
MRH,
Rockville, MD

10/09/2014

I want to say thank you to usedvending.com. They were very helpful in the selling of my vending machines. It's organized very professionally.
Omar Williams,
Raleigh, North Carolina



11/28/2010

What a FANTASTIC experience working with April and the usedvending.com site. I posted my machines and 2 weeks later they are all SOLD! I couldn't have asked for a smoother experience. No hassles! I should have done this sooner!!! April YOU ROCK!!!

PA

09/07/2011

We just installed a new located that was referred to us by Stacy. We work with the client and were able to fulfill there needs and not stretch ourselves.

This was an excellent referral. The customer was willing to work with us, this way it was a win-win for both of us.

Looking for to the next referral.

Thanks again Stacy

Jack R.

11/28/2010

I want to thank Melisa Powers for her help in finding our catering trailer. She was very professional and thoughtfull of all our needs. We looked at several hundred trailers before finding Melissa. I would recomend her to anyone searching for a safe way of buying a catering trailer. Thanks Again Melissa.

Robert, TX

09/18/2009

I made one phone call and the rest was handled.

You can not get any better than that.

Chuck
American Linehaul Inc.
Wood Dale, Illinois

07/30/2012

Melissa Powers was a delight to work with. This was my first purchase of vending equipment and went smoothly and painlessly. Kudos to Melissa for guiding a beginner thru the process with no snags.

Thanks Melissa ! Dave Deaton
VA

05/16/2014

Thank you Melissa Powers! I was selling my food truck and dreading each tedious step of the process. I listed my truck on Craigslist and eBay and a couple of smaller internet sites, when I was contacted by Usedvending.com! I practically jumped at the opportunity to take the exhausting leg work out of this sell. My PERSONAL AGENT WAS MELISSA POWERS. My interaction with Melissa was very professional and at times humorous. She never doubted for a minute she wouldn't get the job done. Thank you again Melissa for doing the most awesome JOB.
Dano.
Florence, SC
See Hundreds more or Write your own...