WEST VIRGINIA
West Virginia Trailers & RVs for Sale! Buy or sell used trailers inWest Virginia – we have used RVs, used horse trailers, used camper travel trailers, used heavy equipment trailers, used dump trailers, used livestock trailers, etc… AllUsedTrailers.com brings West Virginia safe, easy transactions of buying used near you!
DISPLAY OPTIONS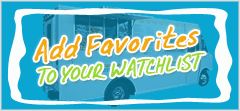 Login to Inquire Online
Call: 601-749-5660
Customer Experiences
12/13/2010

I dont have words to describe how professional and efficient Melissa was. Her Costumer Service was amazing. Melissa you made the process very easy and the most important thing everybody was happy with the transaction. Thanks Again.

Lina,

FL

Again, a great experience dealing with Melissa Powers and UsedVending.com for the sale of our concession trailer. She located a buyer quickly, and the transaction went smoothly. The whole thing took less than a week! Thanks Melissa, we will definitely use you again!

Jill K.
Miami, FL

07/10/2013

If you want to sell quickly and without headaches, I suggest contacting Melissa today. I couldn't be happier with my results, and you will agree by simply using Used Vending as your source to sell. Thank you again Melissa!

Tony from Tucson, AZ

12/08/2009

April did a great job helping me the select the right machine for my oepration. We operate MixStirs juice bars throughout the east coast and are considering adding these machines to all of our locations. Our machine is working flawlessly. Thanks again!

Mike Greenberg
President, MixStirs

10/26/2009

Working with April has been a real pleasure. April is always willing to go the extra mile and ensure all of my needs are taken care of. I highly recommend working with April for your vending needs.

John,
Connecticut

05/13/2012

I've used 4MegaVending since the start of my vending business in 2007 and Gini and all the staff at 4MegaVending have always been courteous, professional and most of all very efficient. I think that's why I keep coming back! Good job!

Francis,
Honolulu, HI

01/07/2014

Melissa did a great job helping me with getting the food truck we really wanted. Great service and super responsive.
J.P.
St. Louis, MO



05/19/2011

Hi Vanessa,

Sorry I'm so late in getting back to you. Our first event with our Model T cart was a success and brought us two more. We are on our way. I want to thank you for your excellent customer service and help all along the way of this process.

Rebekah, CA

08/13/2009

Melissa, Thanks for the list. I just want to say that you all are the most professional folks I have dealt with. You are extremely helpful and always positive. I bought a new machine from you in March 2005 and it was at a much lower price than was quoted from another vendor. In addition, it arrived within a few days. If megavending ever needs a reference, please feel free to contact me.

Bobby Bain

I think there aught to be a Melissa Powers fan club!! If there isn't one yet, then I think I ought to start one with me as President! It is now Saturday afternoon, but we just got up. Shirley & I are sore but happy after all that lifting and twisting Friday afternoon. Edward is a nice guy, and lives less than 5 miles from us. I knew you were closed by the time we finished loading at about 5:00 PM. Friday.
I will fax you the signed paperwork Monday afternoon. We don't normally get up until 11 AM. Mornings are slow when one is 71 yrs old., so it will be some time after that when I get down to Office Depot to Fax the signed form to you.
Melissa, you are a miracle worker. Thanks for all you did to make this happen.
Most Cordially,
Herbert Baucom

Silver Spring, Maryland

My first experience with usedvending.com had the makings of a complete disaster to no fault of the company. However customer service representative Calice was diligent, understanding, and always accessible when I needed her throughout my first experience with the company. I know things donít always go as expected therefore itís refreshing to know that there are still companies that give top notch customer service. Thanks Robert

08/25/2012

This was the first time I purchased vending machines long distance, using a third party. The experience was smooth and seamless. I appreciate the help that Calice gave us in allowing this purchase to happen.

Thanks Calice! Yochum Vending
Pittsburgh, PA

11/26/2014

Melissa Powers did an exceptional job helping us sell our concession trailer! She was so nice and on the ball about every single thing! She explained the whole selling process very well so we totally understood how everything was going to go. A wonderfully smooth transaction! We plan on using your site again to sell another trailer in the future, and would love to work with Melissa again!
Julie and Kirby Farrar,
Ocala, FL

09/03/2014

Thank you Usedvending.com for your help with all of my buying/selling needs! You guys are like the realtors of the vending industry!
Romaro Crowder,
Indian Head, MD

08/11/2009

I was very pleased with the quality of lead I was given. Information was accurate and I look forward to a continued business relationship. Melanie acted very professional and understanding in our dealings.


Sincerely yours

Howard
Old Greenwich, CT

04/04/2013

Thanks to Stacy and Gini. They have always given us great service with placing vending machines. We will be in touch with you soon about buying some more vending machines. Keep up the good work.

Gary and Mary in Hueytown, AL

10/08/2010

Connie Jordan/MegaVending referred us to a real money-maker location. We depend on MegaVending for quality referrals to expand our vending business. Thanks Connie/MegaVending. We look forward to more referrals!

Prestigious Partners LLC

09/20/2011

It was a pleasure working with April in purchasing my first vending machine. Her pleasant personality and rapid response made it a great shopping experience; will definitely recommend her services.

Thanks again April look forward to working with you in the future!

Shakia,
Georgia

01/17/2011

Melissa,
Great job in getting back to us with the machines we needed and explaining how the process works. The transaction went very smooth and the description was what was stated. We are happy with the machines and will be doing more business in the near future. Thank you for your help and we will be talking to you soon. Glenn Elk Grove, Ca.

SOLD!!! This is a Great Company. I Listed my Lunch Truck with Melissa Powers, and She sold it right away. Not any of those other cheesey websites. Its as simple as listing it at the right price, and forgeting about it.

D.N.
Forked River, New Jersey

08/02/2010

I have been in the vending business for a year or so. My first transactions with vending companies were expensive and not very customer service oriented. However, I have made them work. When I needed to buy more machines, I had plenty of time to look, research, and time to negotiate. I felt like I shopped the planet. I kept coming back to April and she continued to work diligently with me. I purchased two machines from her, they were exactly what I needed and they were shipped on time. We even scheduled the delivery around a planned vacation I had. April is fantastic. She will always be my first call when I need machines.

Kenny Deen
Snacks A Lot, LLC
Henderson NV

06/13/2012

I've sucessfully purchased candy machine lots twice from Usedvending.com and both times have been very pleased with the results. Calice is GREAT to deal with. My last deal only worked because of her persistence and understanding. I highly recommend both the site and Calice!

Eric
Manassas, VA

10/15/2014

Using USEDvending.com made my search and purchase of a mobile coffee shop incredibly simple and easy. Melissa and the staff are more than helpful!! I will recommend to anyone and everyone who is looking for vending items and equipment. Thanks for making my transition into the food truck industry so easy!
Caleb Brantley,
Wichita Falls, TX

10/16/2009

Thanks Melanie for the help in finding locations. 4 Mega Vending has a professional customer service staff and fair pricing for locations. I definitely recommend 4 Mega Vending service.

Thanks!
Eric
Triple E Vending
Palatine, Illinois

05/10/2011

Thank you Melissa for all you did for us and the purchase of our new van. You were so patient with us and helped us through the whole process.

Cincinnati, OH

07/11/1999

UsedVending.com was a great experience for me and my business. If you're looking for great priced vending machines, this is the place to do it. Make UsedVending.com work for you.

M.J. Vending A Full-line Vending Service
Slidell, LA (Matt Wood - owner)

06/29/2009

Hi,

I just wanted to drop a note about my experience with your company (4 mega vending .com). I run a dormitory at a college preparatory school and we have for years been thinking about whether we should take the leap and purchase machines for our dorms rather than having an outside service providing full service snacking. The concern was where we could find a company that could supply the machines we needed and the extra support we needed as people new to the vending process. After scouring the internet we stumbled into this site and decided to call. April, our sales rep, was thoughtfully unassuming and helpful throughout the process. When we asked ridiculous amounts of questions she happily answered them and patiently walked us through the selection process taking into consideration our population size, budget and dimension constraints while also keeping in mind our goals for providing nutritional options for our students. After we made our machine selection the order arrived just as we had discussed (on the day and time they were scheduled) and there were no surprises. After the sale, when I had some additional questions and when most companies no longer care, April was courteous and helpful once again. April has demonstrated that at least one company truly knows how to make vending easy.

Thanks,
Stephen Moyer
George School
Newtown, Pa.

06/12/2013

We had excellent service from Stacy Sweet who made the sale work. On previous attempts to sell last year the sale would always fall apart for one reason or another, but Stacy knew how to get it done despite some email problems.
MRH,
Rockville, MD

04/28/2014

For the past three months I have been dealing with Calice on vending machines. The seller was over 1500 miles away, however somehow she worked out an agreement where it made it worthwhile to purchase these machines. I thank you and look forward to doing business again.
Sandy,
Casper, WY

03/23/2000

My experience with Eric Normand has been nothing but good. Have had two separate transactions with Eric and both have gone quickly and as represented. Received both payments promptly by mail with a check and no problems.

Ron
Texas

02/11/2014

We just sold our concession trailer at Usedvending.com and it would not have been possible without the kind assistance of Melissa Powers! She was patient, informative and overall amazing! Despite our skepticism about selling a large item online, she made the transaction happen so smoothly and answered all our questions,and we had a lot! Thank you Melissa!!!
J.M.
Bakerfield, CA

03/21/2014

I wanted to take this time to thank you for all your help. Being new to the vending machine industry I really was not even aware of all the right questions to ask before speaking to you. You really went above and beyond just making a sale. You made it easy for me to feel comfortable working with your company. From taking the time to explain to me what I should look for in a used machine or explaining the advantages of buying a new one. As well as getting the sale completed on your own time over the weekend; It was pretty amazing the level of service I received from you. Not sure when I will purchase my next vending machine but I'm sure that I will purchase it from you.
G.V.
Passaic, NJ

02/14/2012

Thank you Stacy for your patience. Thanks to 4vendingtips.com I landed a location in an area where I desperately needed more business. I received a lead for a very strong vending location and I look forward to the next one.

Keith,
PA

03/17/2014

Working with USEDvending.com was a great experience to sell my 5 machines. It was taking up so much space at the house and USEDvending.com sold those for a price I was looking for and made my life a bless.
M.S.
Alexandria, VA

11/10/2014

To Whom It May Concern, Please allow me to take a few moments to extend my gratitude for a wonderful experience with my recent purchased through USEDvending.com. From my initial use of your website to the completion of my purchase. Prior to finding USEDvending.com I was looking at a healthy vending business opportunity however, I was somewhat uncomfortable with franchise fees and large investment for vending machines. Through some research I came across your website. My experience was positive from that point on, from my initial contact with with one of your representatives (Calice) to the receipt of my vending machines. I found your website to be very professional and easy to navigate. Calice, was the best!!! She was instrumental in leading me through the whole process of purchasing my machines.

She answered all my questions, put aside any fears I had about buying used machines and even, in my opinion, went above and beyond in answering questions about having a healthy vending business and shared some ideas that will help me get my business off on the right foot. her professionalism was A++ and she seemed atuned and concerned for my needs and even assisted in negotiating a better package price from the seller. She made it a point to stay fully engaged during the entire process and ensure I was satisfied with my purchase. When I picked up the machines they were everything that was advertised. Actually, as stated on the website these machines were brand new in their original packaging. I estimated by staying away from the business opportunity and purchasing these machine I saved approximately $24,000. Again please pass on my many thanks to Calice for a job well done! When I choose to expand my business I will return to USEDvending.com for additional machines if available. PS. Although brief, I also has a wonderful experience with another one of your representatives (April) that assisted me when Calice was out of the office and I ditto similar comments for her as well, thank you April!!
Regards, Donald Turco
San Antonio, TX

01/19/2011

USEDvending.com is the greatest website to sell or buy vending machines. Customer service is the best I have ever worked with. I placed my information on the website and Melissa did the rest. Melissa provided a buyer and took care of all the paper work. The transaction went smoothly.
I look forward to working with Melissa again in the near future.

Julia
Marrero, La.

07/09/2013

Melissa at Usedvending.com helped me get the ball rolling to start my new business and replied very quickly any time I had a question. She even did research for me!
H. B.
Bismarck, Arkansas

09/27/2009

What a great and smooth experience. Mega-Vending alerted me to a location needing a vending machine. They provided the location my information. In just a few days I had secured the location.

Mega-Vending sold me a new machine for the location. The price was right. The service provided from the Mega-Vending reps was excellent.

I look forward to more great vending location opportunities provided by your company.

Thanks.
Chris
Bloomington, Illinois

09/30/2010

Melissa Powers did a great job lining up the seller and myself quickly. I was able to start my business much sooner. Thanks again, Melissa.

Steve M

10/14/2009

The rep at usedvending.com was very professional and thorough. It only took 2 weeks from the first contact untill the sale went through! Thank you usedvending.com!

Humble, Texas

02/07/2012

Calice has been great!!!!

GT,
Houston Texas

10/24/2010

Connie, Thank you so much for helping us build our business. With your help we learned of key locations and secured a position in the vending market. Hope to hear from you again soon.

Herriman, Utah

07/13/2010

USEDvending did a great job at selling our trailer; Cheryl and Melissa are wonderful to work with and if I have a future need, I'll go right back to sell or buy with them again! Thanks girls for all you did for us!

EA and Donna Click
Abilene, TX

08/17/2009

I can olny think of a few words for to say about 4MEGA Vending. honest,up frount, helpful. I guess I could go on. The best part about 4Mega is the(WICKED GOOD) employees. All are willing to help you with any of your needs. The one stand out person in my mind. Would be April She is liike talking to a friend. I feel she realy cares about you and your sucsess. She is why I buy all my new machiens from 4 MEGA. THANK YOU from Drop Q Vending Jay burbee
Henniker, New Hampshire

04/02/2013

MY WIFE AND I WOULD LOVE TO THANK MELISSA POWERS FOR ALL THE HELP IN FINDING US THE FOOD TRUCK THAT FIT OUR NEEDS. SHE ALWAYS RETURN MY CALLS , WITH THE ANSWERS I WAS LOOKING FOR. WE SPENT FOUR MONTH LOOKING FOR A TRUCK AND SHE FOUND THE ONE!! WE LOVE IT!!!! NOW WE JUST NEED TO PUT IT TO WORK AN MAKE SOME MONEY. LOL THANKS AGAIN MELISSA.

L.J.
Ball, Louisiana

10/02/2012

Calice did a fantastic job in helping us acquire our two vending machines. Thanks Calice!!

J.H.
Burkburnett, TX

06/07/2008

USED VENDING, I wanted to express my appreciation for the great job that Used Vending has done for me. I am just starting into the vending business and have spent hours and days doing research to be certain I can make a profit and it is something I would be happy doing. Your company and especially Mellissa and April have listen to my questions and shared their experience and knowledge with me. They have cautioned me in areas that I need to understand and have guided me with helpful advice that will increase my probability of success. I have just bought my first 17 vending machine and will be buying more as I learn this business.The machines were as advertised in excellent condition and dramatically less than a new machine. I know I will increase my probability of success because of the information that Mellissa and April have shared with me. I sincerely appreciate the time and effort your company has extended in helping me to get into the vending business

Thank You
Carlton Faulconer
Lake Forest, CA

11/07/2011

This is a great place to sell your equipment. Melissa was very cordial, to the point, and did a good job to find a buyer for the concession trailer. Thanks Melissa.

Deloris B., Mississippi

09/27/2009

When our church decided to purchase a drink machine for our fellowship hall, I was clueless on how to begin the process. I called 4Mega Vending Company. Because it was a used machine, I was originally skeptical. However, they were patient and helpful in answering all of my questions concerning costs, return in investment, up-keep, and models available for my situation.

After the purchase they delivered the machine and were helpful in walking me through the process of adjustments that I wanted to make, such as price changes, temperature control, etc. If I have a question, even after the warranty expiration, they have always been helpful in resolving the problem.

We have been extremely pleased with our purchase and our association with 4Mega Vending Company.

Sincerely,

Dr. Ed Ferlazzo
Minister of Worship and Administration
Haltom Road Baptist Church
Haltom City, TX
See Hundreds more or Write your own...