WEST VIRGINIA
West Virginia Trailers & RVs for Sale! Buy or sell used trailers inWest Virginia – we have used RVs, used horse trailers, used camper travel trailers, used heavy equipment trailers, used dump trailers, used livestock trailers, etc… AllUsedTrailers.com brings West Virginia safe, easy transactions of buying used near you!
DISPLAY OPTIONS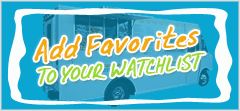 Login to Inquire Online
Call: 601-749-5660
Customer Experiences
11/04/2015

I am happy about the service you did, I really appreciate all the help you provide. . Your loyalty is very much appreciated. If is need it I will be call you back to get this great service again !
Sincerely,
Jose Leon & Cecilia Leon
Lexington, SC

06/09/2017

Bradley Heath was my sales person. Perfect, professional service. Thank you for your help and support during all the time.
Maryna Onishchenko,
Palm Coast, FL

02/06/2011

April is the customer representative that all companies wish they had on their staff. I could not ask for a more professional and courteous agent. Definitely could not have sold the machine without her help.

Brad L.
Elmsford NY

09/10/2014

Your Handling Of My Sale Brought Peace Of Mind! Thank you Melissa, from beginning to end you were with me all the way. Your setting up of the transaction, keeping it rolling, and your followup allowed the transaction to come off without a hitch. Highly recommend your services.

Ross Ferguson,
South Bend, Indiana

12/16/2015

Hey Melissa, Thank you very much for your help in selling my catering truck. You were prompt with communication and were a great liaison between the buyer and me. Thanks very much too, for pulling everything together to make the sale happen.
Sincerely, Lori Stratford
Bozeman, Montana

11/21/2009

April from 4Mega Vending has been extremely helpful since the first time I talked with her. I just started my vending company and I do everything myself. April though has been so patient and helped me along the way.

I appreciate all the answers and help I get and will use 4Mega Vending in the future.

Thanks
Southgate, Michigan

09/25/2011

Melissa, Thanks that was a great deal. As soon as we have these machines placed, I am sure I will be in touch for other great deals. If you do come across another great deal like this one, please feel free to give me a call. Like my husband said, too great a deal to pass on.

Thanks again for thinking of me when this deal came up and I appreciate the personal attention. It was great working with you, your company was very professional and I appreciate the fast turn around.

Thanks again, Denise
Poconos, PA

08/20/2016

Usedvending.com was a big help to me, they made everything really easy and simple. Very quick on answering any questions I had! To top it all off, Mrs Jennifer was home with the flu and was still doing all she could from home to make sure I got what I need for my purchase!
Thanks used vending and a special thanks to Jenn!!
Terrance Nunn,
Comway, AR

03/01/2012

Stacy made it very easy to order my machine. Very satisfied with the business.

Todd,
Knoxville, TN

10/26/2009

Mega-Vending has brought good steady business our way!!!

Jeff,
Las Vegas, Nevada

01/20/2015

Melissa Powers with Used Vending has been working with me on my purchase. I really appreciated all her help in the purchase of the food trailer. With her help and knowledge the transaction was a breeze. I recommend them Very Highly, they are very professional at what they do.
Geoffrey Hubbard
Roselle, NJ

12/30/2014

Dear Ms Melissa, I am very happy with the transition with you. It went very smoothly, U took care of things very professionally and very good attitude. I felt like I had known U for ever. I still need another trailer and I promise you it will be through U my dear friend.
Love, Ruby
Needville, TX

Hi Wendy. All went well with this transaction. Thanks for all your help. I would definitely recommend usedvending to all my friends and would use your company, the need arise. Cheers. Cynthia F.
Pine Valley,CA


06/17/2012

Thanks "usedvending.com" and especially Ms. Calice! My client needed a specific type of vending machine and usedvending had it listed. Calice helped put both buyer and seller together and all went according to plan. My client is now one Happy Camper! Thanks again Calice!

James Bastrop, Tx

10/26/2009

What a relief to connect easily with a knowledgeable person to walk me through my stamp machine purchase. Thank you, April, for making it so easy.

Lisa
Denver, CO

12/09/2016

Melissa, I just wanted to take the time to let you know how much I appreciated your help. We have not even met face to face, and I want you to know that is a big deal with me. I have been burnt on so many transactions in the past when I thought I was dealing up standing people. I had no doubts about you from the beginning, and this was the most smoothest transaction I have ever had I can tell you. It was so easy I almost thought it was to good to be true. I am, and have recommended you to other people here in Oklahoma. Thank You again, and God bless you.
Sincerely, Rev. Carmela Cook;
Bristow, Oklahoma

12/21/2010

HELLO MY NAME IS MARTA AND WE WERE WORKING WITH MELISSA, FIRST OF ALL WE HAD OUR CONCESSION TRAILER ON EBAY AS WELL, WHICH CAUSED US NOTHING BUT MONEY I FOUND USED VENDING'S WEBSITE AND CALLED. MELISSA TOLD ME HOW TO POST IT EVEN MADE IT EASY FOR ME AS FAR AS PUTTING THE PICTURES ON MY AD. NO PRESSURE,OR WORK SHE DID IT ALL I JUST SAT AT HOME AND GOT CALLS FROM MELISSA WITH OFFERS.
WHAT I LIKE ABOUT MELISSA WAS HER EXCITING PERFESSIONAL PERSONALITY, AND THERE WAS NO PRESSURE TO TAKE OFFERS, AND AFTER THREE OFFERS WE DECIDED TO SELL OUR TRAILER IT WAS CLOSED AND PICK UP IN A WEEK. SHE TOOK CARE OF ALL OF THE SMALL TALK AS WELL AS IMPORTANT DOCUMENTS.

THANK YOU MELISSA
MARTA
TOLEDO,OHIO

11/04/2015

A gigantic THANK YOU to Melissa and the crew at UsedVending.com. Given the cost of advertising, it is amazing that a trailer would be internationally advertised on a high profile web-site at no cost to the seller. More importantly my trailer was portrayed professionally yet in a format that presented the unit exactly as it appears and is functionally operable; including many pictures and a quality description for the potential buyer. I always knew the status of potential purchasers, and when the "correct" buyer came along, all of the documentation and coordination of the sale was "spot on." Thanks again Melissa and UsedVending.com... I am now in the process of designing and ordering a new trailer with cash-in-hand.
Dave @ Prairie Fire
Forsyth, Montana

03/17/2016

Hi April, Just wanted to drop you a note to tell you how happy I am with Used Vending and how you handled my machine sales. I really appreciated that you always kept me in the loop, during the sales process, explaining how everything should go. Because of you, the whole process went smoothly. You anticipated pitfalls and worked to prevent them. This type of customer service is so rare in any industry, that it really stood out to me how professional you and your company are. I would and will highly recommend you and Used Vending. Thank you again,
-- Sue Hoffman
BTR4U Enterprises



05/31/2011

Stacy, what can I say.You were very helpful and patient with me on my first vending route purchase. I was amazed at how smooth my transaction went. Thanks for the excellent customer service, I'm glad I chose USEDVending.

---Darlene, MA

07/26/2016

Hi Erin & April, I would like to express my thanks to you both, and all the staff at Usedvending.com for the phenomenal work you did in promoting and selling my vending machines. I particularly want to compliment you on the level of communication throughout the entire process. You made it completely transparent and stress-free. It could not have been easier.

Sincerely,
Michael Cadogan
Princeton, NJ

08/23/2010

Through youe site i was able to identify sellers that were close to home and with quick response from Melissa was able to acquire the machines i needed to replace a couple that were no longer working. My experience in picking them up was quite agreeable and both seller and buyer were satisfied.

John, Orangeville ON Canada

05/21/2000

I contacted Eric Normand through his webpage several months ago in regards to some vending machines that I had for sell. His service provided another way to sell my vending machines other than posting classified ads. His service directly reached potential buyers and saved me money. I got a fair price for my vending machines and was able to sell them in a reasonable time. He kept in contact with me the whole time we worked together and I felt reassured that his efforts were true to helping me sell my machines.
Thanks,
Jason Aycock

06/10/2014

Hi Melissa, I just wanted to send a quick note of thanks. Your help with the purchase of our food trailer was exemplary! I thank you for the continued communication through out the process most of all. After having the first trailer become unavailable, you added us to the MeFirst list which is what allowed me to get a great unit. The trailer exceeded our expectations and is exactly what we needed. I look forward to future business with you and your company, and have already been telling others about our experience. Glad I found you in my searching, it was worth the wait.
Thank you,
Kimberly Parent- CA

09/14/2015

Good service.
Harjit Singh,
San Jose, CA

02/07/2012

Had wonderful stress free experience with my transaction with used vending.com. Calice was just extremely helpful and provided a very good and positive experience to the transaction. thanks and will certainly use them again to buy or sell vending equipment.

Al,
Massachusetts

08/17/2009

I can olny think of a few words for to say about 4MEGA Vending. honest,up frount, helpful. I guess I could go on. The best part about 4Mega is the(WICKED GOOD) employees. All are willing to help you with any of your needs. The one stand out person in my mind. Would be April She is liike talking to a friend. I feel she realy cares about you and your sucsess. She is why I buy all my new machiens from 4 MEGA. THANK YOU from Drop Q Vending Jay burbee
Henniker, New Hampshire

12/15/2014

Future potential customers- We were shopping for two new vending machines which would be the combo style. Candy/chips and drinks type. We did decide on a specific model and shopped around to see which companies carried this model and the pricing. We did find € Megavending € which was the best company to work with. Exceptional service immediately with the person on the phone, placing the order, planning the delivery to the delivery itself. Honestly, we are very, very happy working with this company across the board. I would highly recommend € Megavending € to any office/company searching for any type of vending machine. We are truly happy to work with them and will definitely seek them in our future for any other needs.

Karen Stolzman,
Lake Forest, IL

12/02/2016

Jennifer I just wanted to let you know how fortunate Used Vending is to have a member of their team as professional as you! Your extra effort made our transaction easy! It was a pleasure working with you!! Thank you so much!!
Aaron Lerner,
Minneapolis, MN

09/24/2015

I've never purchased a concession trailer. Thank you for making this process extremely easy and working with me every step. I appreciate the great job you did. Thanks again.
Julie Swann
Hayden, AL




I am very happywith used vending.com Melissa and everybody are very nice and helpfull, I will use it again for my future business .
Thank you
Napa, California

06/20/2012

I must say that the whole experience was more than pleasant besides the fact the food truck sold in ONE day, yes I said it ONE day, sent to you guys on Wednesday posted on Thursday made contact with purchaser on Friday the flew down the same day met with them on Saturday morning as there flight got in midnight Friday SOLD on Saturday. Wow thanks Gini Sweet for all your help! I will recommend and use you guys again in a heart beat! again thanks for everything!

Michelle
Seattle, Washington

I purchased an Antares combination (snack/soda) vending machine from USEDvending.com and was very pleased with the outcome. I had been searching for a combo machine for over a year when I received a solicitation email from USEDvending.com. I must admit, I was leary about dealing with a company of whom I had no reference. The price was very very reasonable. The machine was practically new and in great condition. Since I've had the machine I haven't had any problems with it and am very happy with my selection of distributors. I would DEFINITELY recommend USEDvending.com for your source of vending equipment.

Mechelle
Houston, Texas

07/10/2015

First I would like to thank Melissa Powers. Melissa made it comfortable and walked me thru the process, I admit I was excited and nervous at the same time. As the process went and I was closer to getting my truck and I talked to the seller, I felt myself getting closer to my dreams. Finally the day I was going to get my truck Melissa checked and made sure I was safe and confident about my decision. I met with the seller and his family which were great, he showed me the truck, I was amazed everything is what i prayed it would be. We went and handled our business and now I own my food truck. #closertomydreams
Tanner Scott,
Baltimore, MD

08/13/2016

Erin Rose is a jewel and has assisted me in several transactions since March of 2016. I have been able to buy great vending machines at great prices.

Dana Boykin,
Belleville, MI

11/18/2010

I sold my machines through used vending.com. My experience with them was excellent. I am glad I could free my garage space. Thank you Melissa.

I have to admit, I was very skeptical when I made the decision to list our trailer on this site. Melissa made contact with us immediately. She offered suggestions about info to post and offered to help us post more info (pics).
When Melissa informed us about a potential buyer, my questions began pouring in to her. She contacted me via phone, e-mail, and text (as it was convenient for me!). Melissa guided us through the entire process and made us feel like we had no worries about selling on the internet! Melissa closed the deal for us. We are happy with the entire process. For Melissa's sake, I hope not all customers need hand holding like we did! She was GREAT! The entire process was a great experience and we would use this company again and we recommend it to everyone!!!

Ken & Janet
Tifton, GA

02/28/2010

April was wonderful to work with. She kept us up to date on the progress of our machines the entire time. We are very pleased with the product that we recieved also...Very good quality machines for the price. Thanks April for all your help!

02/01/2010

Good Morning Melissa,
I just wanted to thank you and Cheryl for all your help with this transaction. You both are knowledgable, friendly, and timely with answering my questions. I would higly recommend UsedVending to anyone!

Kay,
Wisconsin

12/05/2014

Hi April, First of all, let me apologize for taking so long to get back to you! I want to really thank you for your persistence on behalf of your client who purchased our machines and on our behalf because we were not sure that we were ever going to be able to sell our machines since they are no longer being manufactured. It was only through your persistence in finding your customer what he needed and matching that need with our machines were we able to sell our machines. The credit for our successful transaction goes to you, April. You are the best!!! And your customer was very pleasant to work with. It all boils down to working with reputable, professional people on all sides of a transaction.

The only suggestion that I have is for the actual instructions for sellers to use in performing the required electronic signatures be revised to reflect the exact experience that the seller is going to have online with regard to the individual steps of the process. If you remember, I had a little trouble because what the video instructions indicated would happen was not exactly how the process went. Other that that,.everything was wonderful!

I certainly would recommend Used Vending.com as an advertising platform and specifically I would recommend you, April, as the company representative of choice for handling the sales transaction. I can not say enough about your professionalism, due diligence and overall pleasant, cheerful attitude when dealing with us. It was, indeed, our pleasure to work with you! Keep up the outstanding work! Have a happy, safe Holiday Season!
Brenda McGee
Las Vegas, NV

11/13/2015

April helped facilitate our transaction very efficiently and provided great customer service! I will definitely use this service again in the future. Nicholas M. Wight Real Estate Investor
Legwork Investments 612.405.4295
nw.legwork@gmail.com
http://www.legworkinvestments.com

06/26/2014

Hello, my name is Tasha Crafton. I really would like to thank Usedvending and Mr. Sweet for making my experience a great one. This is my first time and first vending I purchased; I was a little skeptical at first - after talking with Mr. Sweet for a few days ease my fear. Everything was done in decency in order. I thank you very much, I planned using this company in the future to purchase my first vending truck. Thank you again, Usedvending.
Tasha,
Smyrna, Delaware

02/17/2011

I enjoyed working with Mellisa, she made it easy to sell my vending machine and the seller the company found was nice to deal with also.

Sincerely,
Lou P.

06/05/2014

Dear April, Everything went very well with the transaction, I am pleased with the equipment. Andrei was not only very helpful and informative, but pleasant to get to know and 2.5 hours after contact I drove out of Lancaster with the new truck and drove through the night and was back in Holbrook by noon the next day, ran the title work and everything is switched over and looking good. I am very pleased with how everything went and want you to look for a comparable deal on a short bed rollback. You have been pleasant to work with and the whole transaction has moved smoothly and rapidly.
Steve,
Holbrook, AZ

03/24/2017

You guys Rock! Grey and his team handled my transaction with complete professionalism and I would highly recommend their services to anyone!
Doug M,
Houston TX

01/10/2011

April was a great help in obtaining my first vending machine and I will continue to use used vending through her help.
David

04/29/2010

We are SO happy with our soda machine, but April Hurd is our angel. She was SUPER in facilitating our purchase, but she also was so gracious when we lost our key. In a FLASH we were back in business. She actually thanked us for the opportunity to serve us further! You can't beat that!

Pastor Steve

12/01/2016

Hi Usedvending, it's Tom from Comfort Cruzine food truck - we just sold, thanks to the great people you have on staff, especially Wendy Byrd. She answered any and all questions went out of her way to make this sale happen, thanks again and happy holidays.
Thomas Wilson,
Howell, MI

12/08/2009

April helped me out so much, i would have been lost with out her

Takoma Park, Maryland

They helped by giving a location with the amount of people I asked for! i would recommend them to anyone looking for leads in location for vending machines!

Art Pineda
Colorado
See Hundreds more or Write your own...