WEST VIRGINIA
West Virginia Trailers & RVs for Sale! Buy or sell used trailers inWest Virginia – we have used RVs, used horse trailers, used camper travel trailers, used heavy equipment trailers, used dump trailers, used livestock trailers, etc… AllUsedTrailers.com brings West Virginia safe, easy transactions of buying used near you!
DISPLAY OPTIONS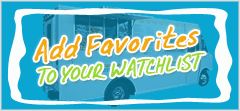 Login to Inquire Online
Call: 601-749-5660
Customer Experiences
11/14/2013

Outstanding customer serivice! Great communication skills! April Hurd was able to help me 100% with all my concerns about the product I purchased today. I couldn't be happier with my experience over all. What an amazing job, April! Thanks for all your help.
Guillermo H.
McHenry IL

I am very happywith used vending.com Melissa and everybody are very nice and helpfull, I will use it again for my future business .
Thank you
Napa, California

10/02/2012

Calice did a fantastic job in helping us acquire our two vending machines. Thanks Calice!!

J.H.
Burkburnett, TX

Just wanted to get a word of thanks off to you for handling the sale of my vending machines. You came through with what you promised and the transaction was handled in a professional manner and went smoothly. Certainly the sale went more quickly than I could have managed on my own trying to sell these vending machines locally. I'd recommend your service to others who want to sell their vending machines.

Edward Kaufman

10/14/2009

Found an item that I was interested in and contacted UsedVending. April and all the others I worked with were friendly and very professional. Responses to questions were prompt and thorough. The purchase was completed in a smooth and timely manner, and I am a satisfied customer who would certainly recommend this company. A big "Thank You" to April for her help.
L'il Rob's Hot Dogs
Fort Payne, Alabama

12/28/2010

Melissa,
Thank you so very much for everything you've done for Greg & I. Where do I email a letter of how well we were treated!

Sincerely,
Greg & Colleen

10/12/2009

We have been very fortunate to find your company for parts for our vending machines. We are very grateful actually to have each other, parts makes us both $$$ You have been very helpful to service our needs when we need parts.
Thanks so much, April works hard at her job to please her customers.
Go April.
Pam & John Hawk
Columbus, Ohio

02/21/2011

usedvending.com gave us a free, easy way to get rid of a machine that was just taking up space in our office. April Hurd was the rep that helped us throughout the entire sale.She was professional, polite, and made sure that everything was made easy enough that a kindergartener could have sold the machine. I would recommend usedvending.com to anyone who wants a painless way to sell their unwanted vending machine.

Liz LeBleu
Chief Operations Officer
PrescriptFit, INC
Gulfport, MS

09/09/2014

So far, we are completely satisfied with the coin changer. Just installed last week (photo). All working well. Thank you. Yours was the best price for the type and quality we wanted. Would certainly recommend your product, and your company to others.
Greg Dabel-
Creekside Townhouses, Sebastopol CA

03/30/2011

I was able to sell three vending machines in about three months thanks to this website service and the wonderful help I received from Melissa. She was very helpful, attentive and professional. I recommend this website service as it is the only thing that worked in trying to sell my machines (I also tried Craigs list, the local newspaper and another website.) Thanks!!! Christine

CA

06/16/2016

April was great to work with, especially since it was my first time using Usedvending.com. She helped me to understand how the process worked and to manage my expectations from beginning to end. They will be the first company I go to in the future to expand my business. Thank you!!

Matthew P. Scheidel, President
Top Shelf Vending Company
Vero Beach, FL 32966



10/28/2014

To whom it may concern, I'd been searching your web sight for sometime looking for a concession trailer to start a business. After finding one that might fit my needs I contacted your web sight. I was surprised at how quick a response I received. Crissy, one of your Reps. was who helped me through the process. Her personable manor put me at ease and made me feel comfortable with my business venture. Each question I had was responded to by Crissy quickly. She found out all I need to know in order to make a reasonable offer. After making a decision to buy, the paperwork was made simple and fast. My experience with Crissy (UsedVending) was completed from start to finish in four days. Thanks so much for making this big buying experience as painless as it was.
Ronald Judkins,
Longdale, Nevada

03/26/2010

April Hurd is one of best customer service representatives I've ever had. She really knows her vending machines. Extremely helpful!I wish all reps were like her.


Mike, AM Vending
California

03/24/2011

Needed to get 2 vending machines sold. April Hurd was very professional & informative she made the process smooth & simple. Thank u April.

Valerie Hawkins.

06/13/2009

Professional, Has located me numerous accounts the past few years! Easy to deal with, Good Communication! Look forward to many more years of doing business together. Keep up the good work! David @ BCH Vending
Germantown, Tn

08/11/2014

I was thoroughly impressed with the outcome of using this site to sell my snack machine. Being that I knew only what the average person does regarding vending machines and that is,"What do I want and do I need to get change?" € The Megavending Rep. walked me through what I needed to sell them and that was pretty much it, I just waited for the emails. The second person that was interested bought the machine. The way they have it set up works out well, it weeds out the window shoppers and does not waste either the sellers or buyers time. I will definitely use them again if I ever need to sell or if I am looking for a vending machine.
Brett Braunschweiger,
Houston, TX



12/17/2014

Traci I just wanted to drop you a note to say thank you for helping me sell my vending trailer. When you first contacted me I figured it was a scam. I really didn't give it much thought. As you remember my first statement was € I'm not paying you anything. Guess what? I didn't. I had already winterized my trailer and figured it would be sitting until next spring. Not! You guys €Sold quickly!!!! You rock. Thanks again.
Ken Gilreath,
Knoxville, TN

04/08/2011

Had a great experience with Vanessa (Vee) leading the way - she contacted me regarding conditions of sale and from there the transaction took place in less than a week.

Dee, Michigan

06/28/2010

Working with Melissa has been a pleasure. Not only was she courtious, prompt in returning phone calls and e-mails but she made sure our transaction ran smoothly. She even provided her cell phone number in case we had any questions after hours. Thanks Melissa for making this easy.

Barbra, GA

04/17/2011

Thanks Melissa. It was a fast and smooth deal.

Toronto, Canada

08/22/2012

Thanks Stacy for all your help through the process of finding the right machine for our church. You were very prompt in all communications and we were able to have the units delivered and up and running in less than two weeks. Everyone at the church were impressed and pleased with our purchased. I will have no reservations in referring others to you.

Royce H.
Madison, MS

04/28/2013

Excellent service from Stacy Sweet! He was able to provide me with a location and a machine! I would recommend this company to anyone in the vending business.
F.C.
Louisville, KY

10/30/2014

Melissa, Thank you so much for all the Help you and your company gave me during the selling process of my Vending trailer. I am so glad I chose your service to sell my trailer. You made it easy, and I could not believe how fast it sold .. I think from start to finish too only 3 weeks. The experience was so good I wish I had another trailer to sell. Your service and your company did a great job and I will definitely recommend you to all my friends and family in the food service industry. Thanks Again Mellissa you were a pleasure to work with.
Be Well,
Mike Perna,
Mt. Prospect, IL

10/01/2015

Hey Greg, The experience you provided in helping our company buy this new food truck was exceptional. When it came time to put in an offer on the truck, you went above and beyond, even staying a little later than you were supposed to so the deal could happen. Putting down the deposit to hold the truck was also simple and quick. From the time I put in my first offer to the time I put down the deposit was maybe 30 minutes so it all moved really fast, and very smooth. I look forward to maybe doing business again when we are ready for another truck.
Adam Salinas
Tsucaloosa, AL

02/19/2010

Would recommend UsedVending.
What a pleasure it was to work with Melissa. We went into his process not knowing what to expect. Melissa walked us though each segment of the deal and was totally helpful in every way. We were also working with a time factor, us being on the west coast but she worked it out. I have enjoyed working closely with Melissa and would highly recommend the company to my friends and family.

San Francisco, CA

03/05/2012

Working with UsedVending.com and Melissa was a good experience. She was very efficient in moving the negotiation and process along. Thank you.

John C,
San Diego, CA

12/23/2014

Thank you Melissa for all the great work you do. Its been a pleasure doing business with you and for having the patience to work with me. Sometimes I can be difficult to work with but you always kept your cool, with prompt and courteous responses to all my questions and eventually during the years resulting in the purchase of nine vending machines all in the condition described or better.
Thanks, Blessing, Merry Christmas and a Happy New Year
Al Hernandez, Falcon Vending Solutions
Austin, Texas

09/12/2012

Great experience, great coordination in selling my product. Thank for your help Calice!

Eric O.,
Illinois

07/21/2011

We had a great experience using 4VendingTips.com. The response was prompt, and we are pleased with the outcome. I'd recommend them to anyone seeking a vending machine or vending services.

-John Evans
Edwin Watts Golf
Arlington, TX

11/06/2012

I had 2 office deli machines. I thought I would never get rid of ... I came to this site, and not long after, they had 1 sold - then not much longer, the other. I had great results and a great sales person.

CJ
Roanoke Rapids, NC

05/25/2011

Thank you, Melissa!!! We are so glad we chose Used Vending to buy our first vending machine. Working with Melissa was terrific. She helped us find the vending machine that would be the most beneficial to us at an affordable price. Because Melissa provided such excellent customer service, everything ran smoothly and turned out perfectly!

Kelly and Michelle

06/23/2011

April made the whole process a breeze. Thanks for helping me find what I needed quickly and easily!

Mike, NJ

05/09/2013

I just wanted to say how great it was working with Cristina and getting the truck sold. She was very professional and informed me of each step. Thank you so much for getting the truck sold!! I highly recommend USEDvending.
Claudia,
Colorado

11/09/2010

Melissa was so helpful and very professional. SHe did everything she could to sell our unit. When it sold the transaction went very smoothly. Thanks, Melissa and Used Vending!

Cindy S.

08/26/2012

Calice and Used Vending ROCK!! Used Vending has been a fabulous way to purchase bulk vending equipment. Calice has worked hard to get me the best price on all of the equipment. I will continue to utilize Used Vending and Calice for my equipment needs.

C.F.
Virginia Beach, VA

11/13/2015

I've never purchased a concession trailer. Thank you Crissy Cook for making this process extremely easy and working with me every step. I appreciate the great job you did. Thanks again.
Julie Swann,
Hayden, AL

12/16/2015

April has done such an outstanding job helping us with this transaction!! This is our second time using usedvending.com and we are really excited about using them again in the very near future!
Julie Farrar,
Ocala, Florida

11/16/2010

Vannesa Long was very helpful with the entire transaction. All questions were taken care of in a timely manner, and her follow-up was Superb!

Thanks much.
D.Medeiros

05/19/2011

Hi Vanessa,

Sorry I'm so late in getting back to you. Our first event with our Model T cart was a success and brought us two more. We are on our way. I want to thank you for your excellent customer service and help all along the way of this process.

Rebekah, CA

09/25/2012

Great experiences with 4 Vending. Very professional and I have landed 3 accounts thanks to their service. I have worked with Gini Sweet and she has been exceptional from day one. Thank you again for all your efforts.

Frank P.
Schaumburg, Illinois.

05/29/2014

April was very helpful with us, with our decision to purchase a vending machine, starting with the type of machine and the price of the machine. I really do thank her for her feedback and help with locating a vending machine that fits our need. Thanks April.

C&J Mallet, MS

09/23/1999

I have had great results with the folks at Used Vending when selling my machines. If you want results, I would highly recommend their services.
Jason G.
Slidell, LA

06/11/2014

I was very pleased with my sale through Usedvending.com. All of the sales associates I worked with very knowledgeable and helpful in making my decision. They were very prompt in their communications especially the man who completed the sale for me Stacy Sweet.
Tom, KS

06/11/2009

Dealing with April was a pleasure- she was always up front and truthful through the entire deal. The soda machine has saved the company and employees big bucks- whcih equals great morale. Its the small things that make a difference in business deals and Mega Vending understands that. Thanks April.

James L. Sprayberry II
Mountainside, New Jersey

10/25/2009

April Hurd Rocks!

Thanks for your help and support.
Monica Reimer

10/25/2010

Purchasing vending machines was a new experience for me, so to close my first deal, I relied on Usedvending.com's Vannessa Long to get the sale done. She was easy to deal with and made sure it went smoothly.

Thanks Vannessa!
Eric for Karen Vending
Mannassas, VA

04/21/2016

Hi Wendy,
Well, I have to admit, I wasn't overly optimistic when I placed my ad with UsedVending.com. Although I had seen many trucks and trailers listed as "sold", I just thought; "How many people really buy from a website "? But the terms and conditions, and easy-to-navigate website made it impossible for me to pass up.

I must say, it was an excellent experience from start to finish, with solid, friendly communication. Thank you for selling my truck! I will highly recommend (to anyone) for you folks to help with buying, or selling, their next truck, trailer, and/or equipment.

Thank you Wendy, and everyone at usedvending.com!

Regards,

Aldo Panera

08/15/2009

I have used 4megavending.com for several years now, and they are always helpful and have excellent customer service. I have referred other vending operators to their site as well. Keep up the good work!

Marion, Iowa

02/20/2012

Melissa Powers did an excellent job helping us to sell our concession trailer. She was quick to follow up and kept pushing until we finally sold!! Her knowledge of business was instrumental. Thanks Melissa.

Don,
Ohio

03/05/2013

Dear Stacy,
My brother and I would just like to personally thank you and your business for the excellent service we received. You guys have handled all these little things with the shipping excellently and we are very appreciative. We ordered a Snack machine from another company at the same time as we ordered your drink machine and the service we have received from that company has been awful. So I just want you guys to know that you're great and we will definitely order from MegaVending when we get our next account.
Thanks, John
Orange City, FL
See Hundreds more or Write your own...