WEST VIRGINIA
West Virginia Trailers & RVs for Sale! Buy or sell used trailers inWest Virginia – we have used RVs, used horse trailers, used camper travel trailers, used heavy equipment trailers, used dump trailers, used livestock trailers, etc… AllUsedTrailers.com brings West Virginia safe, easy transactions of buying used near you!
DISPLAY OPTIONS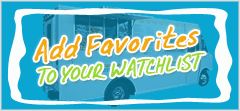 Login to Inquire Online
Call: 601-749-5660
Customer Experiences
03/27/2012

Melissa was very approachable and was wonderful work with throughout the entire process. She was very helpful and helped educate us on the selling process. Communication was consistent and we were always kept in the loop. We would definitely recommend Used Vending to other people and give them Melissa's name. We are 100% satisfied and are so glad we used UsedVending.com!

Kristin,
Maryland

10/15/2014

Using USEDvending.com made my search and purchase of a mobile coffee shop incredibly simple and easy. Melissa and the staff are more than helpful!! I will recommend to anyone and everyone who is looking for vending items and equipment. Thanks for making my transition into the food truck industry so easy!
Caleb Brantley,
Wichita Falls, TX

12/17/2013

I have high marks for UsedVending and its staff. I would like to let everyone know how helpful Melissa from Used Vending has been to work with on selling one of our food trucks. They handle everything from setting up the profile and ad to finding the buyer. We had a great experience dealing with UsedVending and they found a buyer fairly quickly. The buyer just came, quickly looked over the truck, and drove off with the food truck due to how well everything was advertised and questions that could be asked before the sale. UsedVending dealt with all the offers and paperwork trying to get the food truck sold for us. I would highly recommend Used Vending to anyone trying to sell their food trucks.

Kevin Tighe
Georgetown, MA

04/26/2010

I had five vending machines listed for sale on Craig's list for three months. I then gave USEDvending.com a try, and all 5 machines were sold in two weeks!!
April and the rest of the staff were absolutely great to work with. I recommend USEDvending to anyone who wants to buy or sell vending equipment.

Vincent

12/05/2013

Hello April,
I am extremely pleased with the machine that I purchased from you and in fact have already had to refill it twice. As with previous purchase ( from Stacy Sweet), your customer service was wonderful and you were very quick in responding to my order. Thank you so much for the outstanding service that you have continued to provide me with and in the future if I need another Lil €™ Medic vending machine, I will come to you first!!
J.M.
Hattiesburg, MS

04/29/2012

Pleasantly suprised on a quick sale. The whole process was easy and handled very professionally.

Tom Timms, MS

06/12/2011

Professional,courteous and efficient!

April exceeded my expectations in the search for a vending machine for our restaurant. She made the transaction very easy and I would recommend her highly.

South Carolina

10/15/2009

Melissa has helped me sell 2 machines in a short amount of time, at no cost to me. She does all of the work with a few phone calls and emails. I tried a newspaper ad for 4 weeks that cost over $100 and I had 1 response. Used Vending. com has worked very well for me.

West Hartford, Connecticut

07/26/2012

Gini helped us secure a reliable and reputable vendor in no time, we are so pleased with the level of service she provided.

Madeleine,
FL

05/01/2011

Vanessa,
You have provided a service that was priceless. You guys made it easy as 1, 2, 3. I put in an electrinic request on the web site and less than a week later our vending machines are up and running. We are a small consumer, but your suggestion made it possible for us to serve our external customers as well as internal ones.

Southaven, MS

03/24/2014

I wanted to share with you my experience with your company. I looked all over the web for a company that would supply our office with a soda vending machine, without much luck. I came across your website and filled out the questionnaire, hoping your company could help me find someone who is willing to put one into an office of less than 40 people. April contacted me right away via email and stayed with me through the whole process. We had a gentleman come out to our office this week and will be returning next week to install our machine. I really appreciate all the help and the follow up from April. I will be sure to suggest her to anyone I know. Thank you again for all of your help!
Carrie B., Colorado



06/11/2012

When I first signed on to sell my machines, I was a little skeptical. That feeling soon disapeared. With Melissa helping me, it felt as though she cared about helping and was always friendly and cheerful and gave me confidence that we would be successful. And, we were. Having her as the facilitator of the transaction was awesome.

B.B.
Battle Ground, Washington

I recently sold 2 Antares Combo Machines through USEDvending.com. I never expected to sell them as quickly as I did and must really commend Eric Normand for handling everything so well. Any questions I had, he answered promptly. I was a little leary doing business on the internet with someone I had never met, but Eric will make you feel like you've known each other for a while. If you have any doubts about dealing with USEDvending.com, it is not necessary. The transaction went very smoothly and after the buyer picked up his machines, I received my check within days. If you are buying or selling, this is the way to go!

Anne Green
Florida

02/20/2011

Thank you so much Vanessa for helping me finding a location for my vending machine. You are courteous and professional in you business ethics. This ps evident, in your timely fasion for contacting me as well as the location, sending me the paperwork, and putting me in contact with the location manager. All of which took place in such a short time. Thanks for being so organized. I will always keep on doing business with you. I will also encourage others who are interested in the vending business to consider usedvending.com. I actually already spoke to my sister about it. Furheemore, compare to other locating companies, your locating fee is very reasonable. Thank you so much Vanessa. I will never forget how much you've helped me.

E. Adrien

08/03/2013

Thank you Stacy! We couldn't have done this on our own. Thank you for helping us find a buyer, and for making the selling process so easy. We are very grateful.
R.L.
Severn, MD

10/14/2009

The rep at usedvending.com was very professional and thorough. It only took 2 weeks from the first contact untill the sale went through! Thank you usedvending.com!

Humble, Texas

04/28/2014

For the past three months I have been dealing with Calice on vending machines. The seller was over 1500 miles away, however somehow she worked out an agreement where it made it worthwhile to purchase these machines. I thank you and look forward to doing business again.
Sandy,
Casper, WY

11/28/2013

Thanks Mellissa, everything was as represented. The deal was so easy, I will not hesitate to call you again.
B.C.
Bloomington, IN



01/07/2010

Thanks alot for you help, selling goes without any problems and safe.

Charlotte, NC

12/09/2014

Melissa, Thank you so much for all your time & help selling our food stand! I am sure to tell anyone & everyone about you! Also wanted to say thank you for all your time texting me when I didn't have a voice! God Bless You,
Clayton & Cammie Thayer
Wheatridge, CO

01/22/2014

Calice,
Thank you so much for the kind and generous help with my purchase. You went well beyond my expectations with the numerous emails, text and phone conversations to help with my last minute deal, in the last few hours of 2013. The transaction was flawless. I will definately be contacting you again in the future for more purchases
Sincerely,
Hudson Gray
Clarksville, TN

11/13/2010

April Hurd is not only good looking and helpful, she's also very smart; what a great combination.

Manny, NV

10/01/2008

Hi Melissa, Thanks for selling our machine... Was a smooth transaction. Our other Antares machine has been put back on location and is no longer for sale . We will be listing more machines soon . Thanks Again Terry & Tammy

Horn Lake, Mississippi

05/22/2010

i must let everyone know that MELISSA made me very comfortable from our first conversation. she was with me all the way. the sale of my machines was fast, smooth, and easy. if anyone has vending machines to sell or want to purchase call MELISSA A.S.A.P

mickey

05/31/2012

Melissa Powers at usedvending.com is a true sales professional that blew me away with her persistence and abilities, I will definitely refer her to anyone I can looking to buy or sell vending equipment. Thank you very much and I wish you great success with your future endeavors!!!

Ron F.,
Lancaster, PA

05/15/2014

Usedvending was very helpful on everything we ask about, they got me answers about the vehicle I was looking at. I think my broker Stacy Sweet was very good about his job, and went out of his way to do a couple things that I ask him to do. So I just want to give Stacy a big thank you.
J.B.
Teutopolis, IL



06/13/2011

Normally takes a bout a week to set up an account . I had this account that took me a month to set up due to numerous red tapes set up by the company and building management. I have to say if was not for the support and encouragements of your team I would have given up. Thank you Stacy Sweet to stand by me and helping me. You guys are AWESOME.

MTPVending

07/17/2012

Melissa with used vending worked closely with us and the buyer of our truck making the whole process quick and painless! We couldn't have asked for a better sale. Thanks a million!

Evan,

Virginia

09/07/2012

Gini was very helpful working things out with my vending location. I hope to do business with her in the future.

Ed,
St.Louis, MO

09/16/2009

4MEGA-Vending.com is a wonderful idea! It's difficult to find vending services that want to deal with a company like ours but this search site hooked me up with a wonderful vendor (Fox Vending) and I couldn't be happier. Melanie from 4MEGA even checked in with me a few times afterwards to see how things were going.
The person(s) who gave birth to this vending match up site idea are geniuses!

-Kathleen King
-ACER Exhibits
Belcamp, Maryland

02/06/2011

I really appreciate all you have done for me in setting up this transaction. Your whole staff was very knowledgeable and professional from the beginning. Thanks again for all of your help.

St. Petersburg, FL

10/26/2009

Thanks Melanie for your time and dedication in assisting our company with trying to locate a leasing vending machine company that would meet our needs. Any additional suggestions are welcome.

Again thank you.
Washington, DC

06/05/2014

Dear April, Everything went very well with the transaction, I am pleased with the equipment. Andrei was not only very helpful and informative, but pleasant to get to know and 2.5 hours after contact I drove out of Lancaster with the new truck and drove through the night and was back in Holbrook by noon the next day, ran the title work and everything is switched over and looking good. I am very pleased with how everything went and want you to look for a comparable deal on a short bed rollback. You have been pleasant to work with and the whole transaction has moved smoothly and rapidly.
Steve,
Holbrook, AZ

03/21/2011

April from UsedVending.com was very helpful in the purchasing of 6 soda machines. She wanted to make sure I got a good deal and helped out in any way she could. I was impressed with how nice she treated me even though we had never worked with this company before. I would definitely deal with April again. Thank you April!

North Dakota

09/27/2009

What a great and smooth experience. Mega-Vending alerted me to a location needing a vending machine. They provided the location my information. In just a few days I had secured the location.

Mega-Vending sold me a new machine for the location. The price was right. The service provided from the Mega-Vending reps was excellent.

I look forward to more great vending location opportunities provided by your company.

Thanks.
Chris
Bloomington, Illinois

10/25/2009

We have ordered several machines through mega vending. I would recommend this company to anyone. Accurate orders, fast shipping, very nice customer service. I haven't had the first problem. I will continue ordering through mega vending. Thank You April for your services.

Brandon
Big South Wholesale Of VA

07/28/2014

Working with Melissa and Used Vending was a breeze! They did all the work for us and sent only very interested buyers our way. It saved us lots of time and was well worth it. If you want to sell a truck quickly and without hassles, this is the site to use!

Kristi Whitfield, DC

04/15/2009

We had a positive experience in dealing with both Melissa and Cheryl at Used Vending while selling our hotdog cart. We had placed our cart on craigs list and had not received any responses when I did some research and found Used Vending online. I first talked with Cheryl, who helped me with providing a write-up, pictures and made suggestions on the price. After not receiving any calls, I called Cheryl and asked for suggestions - we lowered the price and waited patiently. Not much longer and it was sold. It was great to let someone else deal with the customer and negotiate and all we had to do was show it and let them take it home. If there is a need to sell concession equipment in the future, we will definitely call Used Vending and specifically ask for Cheryl and/or Melissa.
Thanks.
Starla Peninger
N. Richland Hills, Texas

08/28/2014

Melissa thank you again. We completed the deal as I'm sure you know and are very pleased. Your brokerage does a great service.
Clay Redding,
Portland, Oregon

06/15/2009

Here you go April! I just wanted you to know that I had a very good experience working with you. This was my first time and now I am ready to go any other time because thanks to you I know what I'm doing. All transactions were easy and whenever I needed you, you were there. Not only were you there ready to go, but you were there with an AMAZING attitude and OUTSTANDING service. Even when you were sick you came in and took care of me and who knows what else. Also the day before that you were too sick to come in, other people stepped up and helped me out with great service.

Last but for sure not least, it was great to work with someone else in THE Faith. Ha I keep reading your email signatures. Anybody reading this, just know that if you get to work with April, you are very lucky!
Josh

11/09/2009

April got me the best deal and it shipped quickly! Thanks so much!

Elkhart, Indiana

10/01/2009

Our experience with USEDvending and their representative Melissa Powers, has been very positive. Melissa demonstrated professionalism by being very informative and timely with both of our transactions. We won't hesitate calling USEDvending.com in the future.

Diane and Dave Davis
Tuscaloosa, Alabama

07/16/2009

I just wanted to say THANKS! for my recent experiences I have had with your company. I am new to the vending industry, establishing myself in January 2009, and am still learning the ropes with a lot of help from April and Kara. These two ladies are huge assets to your company! I can't thank them enough for the assistance and information they have given to me.
I was contacted by Kara in March 2009 about a medium size account in my service area. After meeting with the client, it seemed like a good fit, and I informed Kara of my decision. She handled the entire transaction smoothly and without a hitch; it was a very different experience then I have had with the few locating services I have dealt with.
At that point, I contacted April about the location. She listened to specifics of the account and made a recommendation as to which machines to consider. When it turned out that the machine we had chosen (an ST3000) was a little outside of my price range, April promptly arranged financing for the equipment. Considering the recent state of the credit markets, and the short length of time I have been in business, I was relieved to say the least!
The machine was delivered with no problems and has been on location for about a month now. Everything is working great and the capacity of the unit seems a perfect fit for the account it is in. Thanks again, April and Kara, you made this the easiest account that I have!
Joshua J.
Milpitas, California

10/15/2013

I purchased two food concession trailers recently with Melissa acting as my broker. One of the trailers was 700 miles away. I was able to make all arrangements through Melissa, including inspection. She handles all details flawlessly. The trailer was picked up and delivered through a third party transporter. The only hitch in doing business with UsedVending is the hitch used by the transporter. Needless to say, I am a totally satisfied buyer and would gladly use Used Vending the next time I am in the market for a trailer.
Stephen W.
Miami, FL

04/21/2010

"Thanks April for all your help, counsel, and time in procuring my 4 vending machines!" You are very professional, informed, and a delight to work with! We will work again on more machines in the very near future! Thanks again!

James Sterling
Bastrop, Texas

03/15/2010

April Hurd is a fantastic person to deal with. She is professional, courteous, friendly, and will do what ever it takes to help someone that is trying to buy a vending machine. I will spread the word about the excellent service April and 4 Mega have given to me. Keep up the good work April!

Bob Smith, Robcandy Enterprises
Grapevine, Texas

04/11/2012

Another easy, smooth sale from Melissa! She was able to quickly find a solid buyer, who made an offer, and in 6 days we had finished negotiating, done the paperwork, and he had picked up the concession trailer! Thanks Melissa!!!

Jill & Al,
North Carolina

08/10/2010

Melissa was wonderful to work with... Always very helpful and quick to respond.. USEDVending.com had our vehicle spoken for in less than a week and sold in under 3 weeks something that we were unable to do in 2 months.. Great Website and we would do buisness with again!

Matthew Ballance
CEFCU Vehicle Services,
East Peoria, IL

10/20/2009

april did a exceptional job for me a true professional all the way good job april. i will buy more from her when i need them.

Pea Ridge, Arkansas
See Hundreds more or Write your own...