WEST VIRGINIA
West Virginia Trailers & RVs for Sale! Buy or sell used trailers inWest Virginia – we have used RVs, used horse trailers, used camper travel trailers, used heavy equipment trailers, used dump trailers, used livestock trailers, etc… AllUsedTrailers.com brings West Virginia safe, easy transactions of buying used near you!
DISPLAY OPTIONS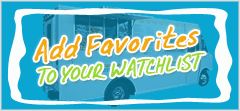 Login to Inquire Online
Call: 601-749-5660
Customer Experiences
03/04/2012

Calice was so helpful. She made the process so easy and answered all of my questions quickly. Can't ask for more than that! Thanks again Calice :D

Jennifer,
Pensylvania

06/19/2011

I worked with April Hurd to purchase my first Vending machine. She was professionsal and answered all of my questions. She provided copies of the manuals for my review and made sure I knew what I was getting into when I ordered the Combo 300. The system arrived on time but the key was missing. April provided a key to me the next day and we go the system working. It was a great experience for my first system and I plan to call on her when my customers want to add vending to their business.

Fairfax, VA

10/21/2009

I recently became aware of 4 MEGA Vending, I am a small vending operator. my contact there is Ms. Melanie Lee, who has been very helpful,not pushy, no hade sell, only the help that you request and need.
They have found me one location already. And have a large inventory of routes and new and used equipment. In a business that has it's share of fly by night operators with over priced equipment wit alledged $800.00 per day income, these people are real helpful, and I woudl readly reccomend any looking for locations, equipment, or advise to call them, I highly reccomend them and I am a 35 year retired federal law enforcement officer.
Charlie
Houston, Texas

10/07/2009

Dear Sir:

During the last summer, I posted several vending machines for sale on your website. My questions were all answered completely, professionally and in a timely manner.

This past month, some interest started concerning these machines. My customer service representative, Melissa, has been wonderful. Very personable and professional. She keeps in constant touch with me concerning any developments.

At this point, we normally 'talk' or email several times a day as we are waiting on final closure of the sale.

Without her help, I would have been at a loss how to proceed and finalize this sale.

Melissa has been a invaluable part of this process and I thank her GREATLY for her time and expertise.
Olivia,
New Jersey

Melissa I can't thank you enough for finally getting the machines out of my living room. It's amazing - I can now actually walk right up to the dining window and look out. - Wow. I appreciate the time and effort that went into your accomplishment and its greatly appreciated. Thanks a bunch. It was also a pleasure working with you. The couple that bought the machines was absolutely adorable. Ciao, BJ

Culver City, California

09/14/2010

They found me a good buyer,
and now I have room in my garage!
Great communication from April...

Canada

03/19/2012

To whom it may concern: Thank you for allowing me to give this testimony. A couple of years ago we put our first concession trailer on your site. Withing a few weeks it was sold. The transaction with the men from New York went without a hitch. During this time I was on the phone with Melissa constantly as I had never done this before. To my delight she was always calm and even a huge encouragement as she would help dismiss my fears of something going wrong. We bought our first trailer after this and soon found out it was too big for most fairs and decided to sell within six weeks of receiving it. Once again Usedvending did a wonderful job as it sold within days of being on your site.

Thank you Melissa once again for your professional attitude and advice. We then bought our second trailer and while waiting for it to arrive I did a homemade quickover with a gooseneck trailer that i already used for other opportunities. Once the new trailer arrived we decided to sell this one as we didn't need it. For the third time we went with you and once again it sold withing a few weeks. Awesome!! Just recently my wife and i decided to let go of the other mobile kitchen. We loved it but with us being a ministry we saw that it was very easy to get offtrack from our primary calling to minister the gospel. This unit sold once again very quickly and as a result, we are now back on track. But what I really want to say is that I wish that we could find people with the caliber of Melissa. Our ministry would be further ahead. Thank you Melissa very much. It has been a huge delight working with you.

Sincerely, Joseph and CJ Kyser
Georgia

06/29/2009

Melanie has been wonderful assisting me in obtaining vending machines for our facility. She has been in constant contact with me throughout the screening process and has followed up with me to make certain I am satisfied with the services. I truly thank Melanie for her professionalism and will definitely recommend your services to our other offices.


Sincerely,


Aleshia VM Thomas-Miller
Veteran's Employment Representative
Alexandria, VA

I contacted usedvending.com on September 29 and discussed with Stacy Sweet my son's current vending machine needs. Stacy was very professional and made us feel that we were his most important customers. His first response was to find the machines we needed at the closest travel distance, next we discussed what we were willing to spend on the machines. Stacy contacted the seller and discussed our terms, the seller was in agreement and Stacy called me back and said everything was a go if my son was ready to buy. We made the deal on September 30 and was able to pick the machines up on October 2nd. This was a very smooth and quick transaction. When we met the seller we discussed how easy usedvending.com and Stacy Sweet had made this deal easy for both parties. As we talked she told me that Stacy also was very professional made her feel that she was his most important customer. We have purchased several vending machines over the past 17 months thru different venues and avenues but have never had the transactions go this smooth. Usedvending.com has become our main broker because they always make your needs their priority. In the future will always search usedvending.com for our vending machine needs. Thanks to usedvending.com and Stacy Sweet for all the great efforts, professional support and services you have given us. We look forward to our future purchases thru usedvending.com. Thanks again Stacy you are the best.

Charles Hollingsworth
Eupora, Mississippi

04/27/2011

Thank you Melissa for the sale of my BBQ concession trailer, although it is located in the middle of the Pacific Ocean, you made it happen. Your personality, professional knowledge of the industry was no doubt the reason this trailer sold. You can be assured that in the future if the need comes to sell another one, you will be the one I contact.

Bill from always Sunny Hawaii.

10/10/2012

This is our second transaction with usedvending.com and as before, everything went smoothly and our whole experience makes us want to come back again.

D. LONG - WEST VIRGINIA

11/09/2010

Melissa was so helpful and very professional. SHe did everything she could to sell our unit. When it sold the transaction went very smoothly. Thanks, Melissa and Used Vending!

Cindy S.

12/05/2013

It have been great working with April Hurd for the last years. Keep up the great work, look to hear from you soon.

Thanks
Delbert Fain
DLJ vending

12/20/2010

This was a very satisfying experience for me. I had been in the market to purchase a concession trailer for six months. I had finally decided to bite the bullet and purchase a new one which was going to be over my budget. Before I committed to the new trailer I call Melissa, she remembered me from a few months before and gave me a recommendation to one of the trailers on her site. Within two days I was able to make an offer and buy my trailer. Thanks to Melissa and UsedVending.com. I will definitely use this site again for my buying and selling needs.

Reed
Loxley, AL

11/06/2013

I would like to thank Melissa Powers for all her help, she was very professional thru the whole process of selling my food truck. She walked me thru every step from the time my truck was put on your site until the very end when it was sold. I will be letting all my friends know of your site in case they have a need for it in the future. Once again thanks to Melissa, & the best part, it was sold in less than three months!
Thank You,

Joe B.
Cape Coral, FL

10/20/2009

Earlier this year (2009) i was contemplating a start-up vending biz...having no prior experience i searched online for suitable "information" providers...i stumbled onto April and i was very impressed with her patience, demeanor, ability to answer all of my stupid questions and ask me the ones i couldn't think of - she was extremely helpful to me

although i decided not to pursue the biz i wholeheartedly endorse April and wish her continued good luck in the future

mike henry
colorado

01/19/2011

USEDvending.com is the greatest website to sell or buy vending machines. Customer service is the best I have ever worked with. I placed my information on the website and Melissa did the rest. Melissa provided a buyer and took care of all the paper work. The transaction went smoothly.
I look forward to working with Melissa again in the near future.

Julia
Marrero, La.

Just wanted to let you know that we received the honor box yesterday. You give A+ customer service.
Have a good day.
Becky G

10/06/2009

I recently placed an order for coffee and when it arrived I realized I had ordered decaf instead of regular. Melanie was very helpful in expediting an exchange for the correct item. I have been purchasing all of my coffee and tea from Coffeeasap for a couple of years and have been extremely pleased with the service - especially the fast shipping!

-anonymous

10/17/2012

Mad Sam's Mobile food unit is up and running in the Kentucky area....Would not have been possible without the wonderful help from Melissa..she answered every question ( being new at this I had a bunch )and if she didn't know she would find out....anyways she did a wonderful job and I wouldn't hesitate to use them again........

Mad Sam's in Columbia KY - Stop by and see us

08/05/2014

We were very pleased with the ease of listing our equipment and the incredible customer service we received during the process. Communication is everything in making a business transaction and they were great. We highly recommend using UsedVending.com to buy or sell your equipment.
P. Brill
League City, Texas

01/31/2013

Calice did an excellent job with posting my ad and selling my vending machine within weeks after posting! She was also very nice and always available when I had questions. She got back with me in minutes anytime I had a question! Thank you so much for making this quick and easy! Seller is very happy!

A. James
Winchester, KY

09/20/2001

Eric, thank you for helping me find a buyer for my vending machines. Your services to the general public help eliminate Biz-Op ripoffs where companies charge 5 times the cost of an actual combo unit. Hopefully many people new to the vending business trying to start their own route will meet up with you first before being taken for extremely large sums of money. Your website is a great place for buyers and sellers to meet. Sincerely,

James Falce,
New York

09/18/2009

I made one phone call and the rest was handled.

You can not get any better than that.

Chuck
American Linehaul Inc.
Wood Dale, Illinois

10/15/2009

Melissa was just the BEST person/middleperson for the job of finally getting rid of my machines! She was persistant and consistent and I truly appreciated all her efforts!

Thanks Melissa!

Jessica
Gainesville, Virginia

09/30/2010

i had a very pleasant experience with Melissa selling my machines. She and her people were very friendly and helpful. Thanks again!

Carol in Victorville

09/09/2014

So far, we are completely satisfied with the coin changer. Just installed last week (photo). All working well. Thank you. Yours was the best price for the type and quality we wanted. Would certainly recommend your product, and your company to others.
Greg Dabel-
Creekside Townhouses, Sebastopol CA

01/07/2014

Melissa did a great job helping me with getting the food truck we really wanted. Great service and super responsive.
J.P.
St. Louis, MO



Hi Gini, This was my first experience and transaction with your machine placement program. Everything went very smoothly and expedious as we conversed back and forth via email or telephone. I appreciate your quick response and thoroughness in providing the needed information. A vending machine has been placed and the customer is very excited about it. Thank you again for the referral.

Tom Mennetti
South Carolina

10/07/2010

I received my best location from you guys. Connie was very personable and easy to talk to. I look forward to working with her in the future.

Thanks

10/11/2011

I searched everywhere for a operating manual to an older vending machine. I decided to shoot an email to usedvending.com as they seemed like the most searched and reputable company on the internet to see if they could help. Within the same day of contacting them April Hurd responded with a PDF copy of the manual. This has to be the BEST customer service ever, especially considering I did not even buy anything. I will definitely use these guys next time for my vending machine purchases. Thanks again April. Matt, Redwood City, CA

05/12/2009

April,
We had lost our vending machines when our office burned in 2006, our employee/snack fund had barely stayed solvent using the honor system. In less than 5 months after purchasing the combo snack unit, we are consistently profiting $100/mo in a 20 person office and the footprint of the unit is about 1/3 the space of our previous soda and snack machines, plus we don't need to constantly interrupt the cashier for change.
The combo unit has worked out for us vey well.
Thanks.

Jeff
Pensacola, Florida

01/13/2010

I wanted to thank you for a great machine . thanks to all of you. Have a great 2010

Ray,
GA

01/13/2011

I have had only good experiences when dealing with April at 4 mega vending. Whenever I call and whatever I need, she is right on top of things. I will not be using any other company for our vending needs. April has completely sold us on this company.
Dave
Palm Bay, Fl

06/14/2013

My daughter Evelyn and I had a great experience with Stacy. I had problems with my computer but Stacy got the deal done with Evelyn and we got a great deal. Thanks Stacy.
WJ Price
Montgomery,tx

10/22/2009

April at Used Vending has been very helpful and attentive to all my questions and issues. She has been wonderful to work with!

Thank you!
Jody Hewitt
Sweet Sisters, L.A. Ca.

12/29/2011

I'm an independent owner of a vending service company (WMJ LLC). The demand for quality equipment and service is paramount in my business. Stacy Sweet at 4-MEGA Vending provided me with quality service and equipment; a job well done. I have refered Stacy and 4-MEGA Vending to my friends.

Bowie, MD

04/15/2014

I've spent months looking for the right food truck- April saved me so much time and effort, she found me what I was looking for in a week. I'm very happy I went the usedvending.com way. Better then sifting through the crazies on craigslist!
Jason Masek,
Corpus Christi, Texas


05/19/2011

Thank you so much for helping us sell our machines. The whole process was so simple and painless. April was an absolute pleasure to work with. She guided us through every step of the process and took care of everything! Thanks UsedVending!

NJ

Usedvending.com was a lifesaver for me in selling my concession trailer. After trying the popular ......list for 8 months and attracting hundreds of scammers, deadbeats and people who wanted me to finance for them, I found Melissa! She helped me fine tune my ad and target the right buyers. My deal went fast, and I had my money within a week from the time the buyer first came to look ! I can't say enough about the professionalism at Usedvending.com.
Dennis Coffey,
New York

02/06/2011

I really appreciate all you have done for me in setting up this transaction. Your whole staff was very knowledgeable and professional from the beginning. Thanks again for all of your help.

St. Petersburg, FL

02/20/2012

Melissa Powers did an excellent job helping us to sell our concession trailer. She was quick to follow up and kept pushing until we finally sold!! Her knowledge of business was instrumental. Thanks Melissa.

Don,
Ohio

12/02/2009

Melissa and Cheryl,

Thanks to both of you for all your help in liquidating the machines.

My wife is so happy to have the cash, but more importantly, the extra space in the house !

Again thank you both and hope your Thanksgiving was good and that your Christmas will be a wonderful time with your families.

Mark and Sheryl,
Arkansas

11/07/2011

This is a great place to sell your equipment. Melissa was very cordial, to the point, and did a good job to find a buyer for the concession trailer. Thanks Melissa.

Deloris B., Mississippi

06/27/2012

Melissa, the trailer we purchased through you just arrived and we could not be more pleased. Your help narrowing the 100's of selections down to the last one was an enormous help! You can be sure we will be using your company again.

Gary M.
Sharon, Alabama



06/11/2014

I was very pleased with my sale through Usedvending.com. All of the sales associates I worked with very knowledgeable and helpful in making my decision. They were very prompt in their communications especially the man who completed the sale for me Stacy Sweet.
Tom, KS

04/17/2011

Thanks Melissa. It was a fast and smooth deal.

Toronto, Canada

05/21/2000

I contacted Eric Normand through his webpage several months ago in regards to some vending machines that I had for sell. His service provided another way to sell my vending machines other than posting classified ads. His service directly reached potential buyers and saved me money. I got a fair price for my vending machines and was able to sell them in a reasonable time. He kept in contact with me the whole time we worked together and I felt reassured that his efforts were true to helping me sell my machines.
Thanks,
Jason Aycock

08/05/2012

MELISSA sold my coffee truck without any problem, the transaction was easy, I'm so happy and I know the buyer is happier, thank you UsedVending.com for having great people working for U!!! Thanks Melissa.

C.V.
Margate, Florida

07/02/2010

a very professional and easy transaction in getting our concession trailer sold. Melissa was very prompt and efficient in helping make the sale close. Thanks for all your efforts!

Joe Hurst
Thomasville
See Hundreds more or Write your own...