WEST VIRGINIA
West Virginia Trailers & RVs for Sale! Buy or sell used trailers inWest Virginia – we have used RVs, used horse trailers, used camper travel trailers, used heavy equipment trailers, used dump trailers, used livestock trailers, etc… AllUsedTrailers.com brings West Virginia safe, easy transactions of buying used near you!
DISPLAY OPTIONS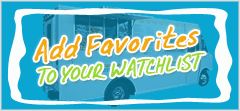 Login to Inquire Online
Call: 601-749-5660
Customer Experiences
06/21/2012

I would like to give my special thanks to Calice. She was very helpful and very professional. Everything went as expected. Great experience with usedvending.com.

Cy,
Mississauga, Canada

08/23/2012

Thank u Used Vending for a easy way to get what u need with no hassle. I give y'all two thumbs and toes up!!!! Keep doing what u doing and a special thanks to Calice for working that deal out for me. Take care will be using used vending again soon!!!!!

Mike W( make that money)
Pittsburgh, PA

01/31/2012

Mr. Stacy and this company has always been great in providing and extra opportunity to expand my ever growing business. A worthwhile service with exceptional people.

Thanks!
-Ryan, Heavenly Snacks

03/12/2015

Hi Melissa, Thank you so much for all your help with selling our Food Trailer! You helped us understand the information and details of what the buyer looks for, and helped broker the the deal which completed the sale. I will definitely recommend your services in the future to anyone looking to purchase, or sell equipment. Thank you again for all of your help!
Valerie Ledgerwood,
Port Orange, FL

02/25/2014

I am Jeffrey Hinton, the owner of Moselle Fish & Chip Grill. I never expected a broker to help me purchase a concession trailer. My experience with April from USEDvending.com was outstanding. She stayed in contact with me throughout my entire buying process. Thanks April and USEDvending.com.
Jeffrey,
Moselle, MS

02/03/2014

I want to thank Stacy Sweet at usedvending.com for a great brokered deal and getting my concession trailer sold at a fair price. Service and communication was key to a successful transaction and the purchaser was very satisfied as was I. Thanks Stacy Sweet!
Ron G.
Slidell, LA.

06/18/2013

Thank you so much Cristina for the Super work you did in selling my vending trailer! From the begining you were Great, and on top of everything! Never a slow or lacking moment, easy and simple, as always, you were there to help, guide and instruct me every step! How amazing it was to see how things laid out so perfect and ....getting top dollar too! Everything went so perfect and smooth! cant say enough good! Your Great! thanx! Hope to do buisness again with you and people like you! God bless you, as i know He will! It was such a pleasure to work with people that know and care!

R.R.
Carthage, MS



06/23/2015

April, Using used vending.com was a great experience. It was easy to set up and the transaction process is well orchestrated. I will use Usedvending.com again.
Chris,
Kennelon, NJ

08/12/2015

Thank you so much to UsedVending for selling my food truck. I had been trying for months and didn't want to deal with xxxxxxlist or the idea of being scammed. With UsedVending I never had to worry! They kept in contact with me the whole time, in a proper and non bothersome way. Updated my info and use a screening process to protect both the buyer and seller. This was so convenient for me as a seller, April handled ALL of the information and talking to my buyer until it was time for them to come pick up the truck! Thank you April and UsedVending!
LV,
Winton, California

02/23/2010

Great customer service-- very helpful... thanks April Hurd--

Anthony,
Florida

02/13/2016

Hi Wendy, Thank you so much for your help. I am very happy that I put my truck for sale up in this website and hope that we can do business again soon. UsedVending.com is a great website and I will be recommending it to friends. Thank you again.-Kostandin

-Kostandin T.,
Philadelphia, PA

02/02/2016

Hi Wendy, I had a really good experience, you guys provide a great service. Thanks again!
Felix Kazantsev,
Brookline, MA



Hi Gini, This was my first experience and transaction with your machine placement program. Everything went very smoothly and expedious as we conversed back and forth via email or telephone. I appreciate your quick response and thoroughness in providing the needed information. A vending machine has been placed and the customer is very excited about it. Thank you again for the referral.

Tom Mennetti
South Carolina

10/09/2012

Hello Melissa, I know it's a bit late but I wanted to say Thank YOU !!! for all the work you did for us on the last transaction. The machines are in great condition and working great. Excellent buy!!! Thanks Again!!!

C. Velez
Jacksonville, FL

05/25/2011

Hi Vanessa,

I am EXTREMELY pleased with your site. You give me (the small businessman) an opportunity to expand and compete. My experience in dealing with you and everyone on the site has been Great!

Thanks,
Vending for All
Tennessee

10/28/2010

Mellisa Did Great Job Very Easy Deal

Russell B.
TEXAS

09/29/2010

My experience with usedvending.com was great. Melissa Powers was very helpful and most importantly quick with information and feedback with any of my questions.
C. Turney
Hospitality Business Owner

03/27/2012

Melissa was very approachable and was wonderful work with throughout the entire process. She was very helpful and helped educate us on the selling process. Communication was consistent and we were always kept in the loop. We would definitely recommend Used Vending to other people and give them Melissa's name. We are 100% satisfied and are so glad we used UsedVending.com!

Kristin,
Maryland

12/30/2014

I just want to say thanks to UsedVending and in particular, Melissa Powers. She took care of EVERYTHING just like they say they will. I got a call when there was an interested buyer, a meet was set up and done! The process could not have been simpler from a sellers end. Melissa was fantastic at coordinating anything and everything that needed to be done. It was truly a great experience.

Steve A.
Mahtowa, Mn.

07/10/2015

Hi April, sure thing. Purchase was easy and straightforward. Equipment came in good shape, and install was a piece of cake. Seems to be working well but do have a question about coin distribution € will contact a different time.
Thanks,
Molly Medkovik
Denver, CO

09/26/2013

Melissa at Used Vending was great!!! She was helpful, considerate and always available. I had somewhat of an unusual item to sell on the site, but my item sold for exactly what I was seeking and Melissa guided me the whole way. I would highly recommend the Used Vending site to anyonewho is selling or trying to buy great used vending equipment.
Thanks Melissa!
Sam
Lafayette, CO

02/23/2016

My experience with Usedvending was the best experience I've had. Melissa and Jen with the most professional people I've had to deal with and I'm very glad that I did business with Usedvending they were prompt they will decide they sold my equipment very very excellent live, I want to thank them both so much.
R. Wills
Jacksonville, FL

06/23/2010

April was absolutely outstanding to work with! She went out of her way to help and meet all of our needs, from answering all the many questions, helping patiently while the credit card went through, and kept me informed of the delivery! April was so knowledgeable of the vending machine and she made a good recommendation. I am so please as she made a purchase of a vending machine a pleasure.

Marion Baddorf
Business Manager

10/20/2009

Melanie Lee helped me find a vending company in my area. She responded quickly and I received several phone calls and emails within the first couple of hours.
I really didn't have to do anything but pick a company.
Very fast, easy and reliable!!

Chatsworth, California

02/19/2013

Stacey Sweet was so helpful. We are a real estate office and this was our first experience in obtaining a vending machine. He was aware of our needs and made sure we received what we needed. Our office is planning a move to a larger location in the spring and we will make sure we contact him for all our needs.

Vicki Segers, Broker
IL

08/03/2013

Thank you Stacy! We couldn't have done this on our own. Thank you for helping us find a buyer, and for making the selling process so easy. We are very grateful.
R.L.
Severn, MD

01/23/2011

Usedvending...One Of A Kind Melissa is awesome. She did an exceptioal job. everything went very smooth with the sale of two of my vending machines. Looking forward to working with Melissa again on the sale of my five other machines.Thanks again melissa. Great Job Usedvending!!! Sandra T. Crossville, Tenn.

05/01/2014

It was a long wait for us to connect with the right owner and Melissa Powers was there for us throughout the process. She would call with what seemed like strange questions, but she was doing due diligence to the buyers requests. In the end, we were connected with an enthusiastic buyer (and 3 others highly interested)who will have a bright future because of Melissa and Used Vending!
Susan
Laurel, MD

05/04/2011

Excellent service. The website is 100% genius... facebook may be the mother of all internet success, but UsedVending should be a close second! And thank you UsedVending for making the site free of charge! Melissa is a great salesman. What she did was amazing. From her office in Tennessee, she sold my concession trailer to someone located in another state from me. He drove to my location (5 hour drive) with cash in hand, no questions asked. Melissa performed a miracle, and more importantly, she made me a lot of money. Thank you Melissa.

Brandon Dean

Thank You Melissa and Used Vending! My husband and I started our own Food Truck business and purchased our truck from Used Vending. I was quite leery at first, not knowing of Used Vending and never doing this before much less over the internet.... however I must say that Melissa made our (My) experience a smooth and friendly one. I remember Melissa was leaving for vacation but stayed late and came back into the office to finish our paperwork delaying the start of her vacation. We were able to get an amazing deal on an amazing truck due to her dedication and excellent customer service. I will definitely use Used Vending in the future.... Thank you!

Priya
Coral Springs, FL

01/14/2015

Calice, I would like to thank you for your help with finding a buyer for one of the machines I have listed with UsedVending. The process went smoothly and the service was friendly and helpful. I hope to list other machines with you soon.
Thanks again,
Todd Bujnak
Ellisville, MO

09/13/2011

The process was easy and April did a great job of facilitating the deal. My buyer was nearby and the even the process of delivering the machines was much less of a hassle than I could have imagined.

Thanks again for your assistance,

Darrell P,
TX

11/18/2014

Thanks crissy for all your help with the sale of my food truck, you made it very easy for me sell.
Thank you,
Andrew Pellicane,
Hutto, TX

11/26/2014

Melissa Powers did an exceptional job helping us sell our concession trailer! She was so nice and on the ball about every single thing! She explained the whole selling process very well so we totally understood how everything was going to go. A wonderfully smooth transaction! We plan on using your site again to sell another trailer in the future, and would love to work with Melissa again!
Julie and Kirby Farrar,
Ocala, FL

04/30/2014

I had dealt a lot with Melissa and Stacy through the selling of my concession trailer and equipment. Both of them were on the ball when it came to serious offers about my stuff and Stacy was the man who got my stuff sold. He made sure that the gentleman who was interested in my stuff was extremely serious in purchasing it because the gentleman was 3000 miles away. As a result my stuff was sold and I am extremely satisfied with the work that was done in getting it sold. Thank You Melissa and Stacy for all your hard work.
Sincerely,
Patrick
Riverview, Fl

03/31/2016

This was our first time experience using USEDvending. We were a little nervous and apprehensive but the experience ended up wonderful. Special kudos to April. She made this whole deal seem effortless and was a pleasure to work with. Thank you. PS To Upper Management- April needs a raise.....
Carole Rodgers
Casanova, Virginia

What would I do without your help in all this stuff?....You have always gone that extra step for me and it is appreciated. Once again you came through for me.
Bud F.

Cashmere, Washington

05/16/2014

We sold a shaved ice concession trailer on USEDVending. Melissa was our representative and walked us through every step of the sale. This was our first experience at selling anything via internet and we were pleased with our experience. We were able to make the sale profitable for us and Melissa was an integral part of that.
Thanks,
Cheryl, FL

08/07/2015

Thank you Melissa. Had a very pleasant and professional experience. She made a quick sale with no problems. Will be back to be a buyer next.
Jeff Kenney
Bethany, OK

11/07/2014

Hello Usedvending staff/Calice. My experience with usedvending during my recent purchase was great- there were no problems on either end and i enjoyed every step due to having no problems along the way. I will in the future look to usedvending for my purchases as I build my vending route and have recommended it to friends as a great place to purchase from. Thank you,
Romel J.
DJB Vending
McKinney, TX

04/13/2010

I had a new vending machine sitting in my garage collecting dust. UsedVending.com was a no brainer! Melissa, thanks for all your professional and timely help!

Nashville, TN

03/12/2015

Hi Calice, I want to thank you and Used Vending for helping me sell my machines. Without you, I doubt if I'd ever be able to sell them. You were more than helpful. Every aspect of the transaction, from beginning to end, was done in a professional manner !
Thanks again,
Andy J., Shelby Township, MI

10/16/2011

My experience with this company was superb. Not only was I treated with respect and professionalism, but the customer service rep that I worked with was competent, punctual, and followed-through on every lead and responded to every question. This is a company that does what it say it will do and I am happy to recommend them to anyone.

Very Satisfied Customer
Miami, FL

12/17/2014

Hi Traci, I just want to thank you for all your help,you were outstanding in the way you helped me to to buy my concession truck. I will let anyone know who is looking for a food truck, to use your company. thank you again.
Al Newton
Forestdale, MA

03/28/2012

We posted our trailer on 3/19, in three days we had a buyer and the transaction was complete on 3/28. Melissa is absolutely awesome!! She answered all of our questions and was always professional. Thanks for all of your help!!!

Mary,
Jasper, GA

12/16/2015

Got 5,000 views after 3 days of listing. UsedVending.com found a buyer for me after a week. Quick responses back and forth from USED Vending. Great middle man. I'll use them again for sure.
Cody Nickson w/ Buffalo Tails
Lake Mills, IA

01/13/2016

Thank you so much for helping me find a trailer that satisfied me needs. I would recommend you to other people. Once again I really appreciate your help.
Sincerely,
Emmanuel Paintsil
Worcester, MA

10/17/2012

I would like to say I had the BEST experience ever! Tara at ext 15 was AWESOME and provided the absolute BEST customer service and I would reccomend her or your service to anyone. If I ever purchase other vending machinces I will definitely use your service again. Thank you once again for the best experience ever!

08/07/2015

I recently made a life changing decision by changing careers. I decided being my own boss and cooking for a living was my niche. I contacted Melissa with usedvending and she walked me through the process from beginning to end. I ended up with a fabulous cooking trailer and would highly recommend Melissa to anyone looking to purchase used food service items. Mild to wild, usedvending will take care of your every need.
Doug S.
Houston, TX
See Hundreds more or Write your own...