WEST VIRGINIA
West Virginia Trailers & RVs for Sale! Buy or sell used trailers inWest Virginia – we have used RVs, used horse trailers, used camper travel trailers, used heavy equipment trailers, used dump trailers, used livestock trailers, etc… AllUsedTrailers.com brings West Virginia safe, easy transactions of buying used near you!
DISPLAY OPTIONS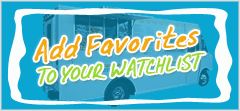 Login to Inquire Online
Call: 601-749-5660
Customer Experiences
05/19/2011

Thank you so much for helping us sell our machines. The whole process was so simple and painless. April was an absolute pleasure to work with. She guided us through every step of the process and took care of everything! Thanks UsedVending!

NJ

10/26/2009

We were desperate to sell...April sold not 1 but 2 machines for us in one week. Wow!
Ann Schwausch

Utah

10/06/2010

I had only one vending machine to sell. April and the staff at Usedvending treated me like a big customer. They were very helpful throughout the process.
I felt confident and secure working with this online company.

Jedidia Dyer
Owner - Art Assist

11/17/2010

April Hurd was very helpful in providing excellent customer service. She definately is a great asset to your company! Look forward to work with her again in the future.

Gor, CA

03/20/2016

My experience with USEDvending was a great one. My inquiries were promptly answered, the buying process was thoroughly explained, and Julia was fantastic at following up with where we were at in the transaction. I would definitely use them again!
Sheri Blake,
Springdale, AR

06/11/2009

Dealing with April was a pleasure- she was always up front and truthful through the entire deal. The soda machine has saved the company and employees big bucks- whcih equals great morale. Its the small things that make a difference in business deals and Mega Vending understands that. Thanks April.

James L. Sprayberry II
Mountainside, New Jersey

10/13/2010

I just wanted to thank April for helping me get a great deal on a new combo machine. She was very helpful and made the whole process extremely easy.

Regards,
CT Vending

02/22/2018

They were great to deal with, very professional and did everything they said they would do . Would definitely recommend doing business with them. There is no doubt I will be doing business with them again in the future .
Steve Michalec,
Lakeland, FL

Melissa Powers aggresively sought and executed the sale of one of our Office Deli Vending machines. We applaud her execellent job and that of the whole crew at Usedvending.com. We will be using Melissa & Usedvending.com to sell all of our equipment in the future.

06/23/2015

April, Using used vending.com was a great experience. It was easy to set up and the transaction process is well orchestrated. I will use Usedvending.com again.
Chris,
Kennelon, NJ

11/25/2008

April: We had a very positive working relationship with you and mega-vending. You were very helpful, courteous, and knowledgeable about your products. After talking with you, I had all the info I needed to order what we needed. Thank you for your assistance, and we will contact you with all our vending orders in the future.
Again, "Thanks",
John Karaska, Principal, Burlington County Institute of Technology.
Medford, New Jersey

02/11/2013

Amanda did a good job. It took quite some time to find a buyer in my area, but she did it!! Yea!!

J. N.
Yelm, Washington

06/13/2014

Hi! Sorry Cristina! (this is Traci, Kyle has no time to do anything lol), and we meant to get back with you sooner than this! but we got the food trailer and everything went really smooth. Thank you for all your help and patience with everything! We hope you get a raise (if that's how it works! don't know if your paid by the hour or commission lol but you done A GREAT JOB!) we would recommend Usedvending.com to others. God Bless.
Traci,
West Virginia

05/22/2010

i must let everyone know that MELISSA made me very comfortable from our first conversation. she was with me all the way. the sale of my machines was fast, smooth, and easy. if anyone has vending machines to sell or want to purchase call MELISSA A.S.A.P

mickey

01/19/2011

Thanks Melissa, your assistance in quickly and accurately listing my machine and identifying a qualified buyer helped my transaction go very smoothly. Your company is truly one of kind!

Darryl RR,LLC
Gaithersburg, MD

Melissa, Thanks! The Truck is working great for our needs. You made it happen on our timetable!
Tom Gordon,
Transportation Coordinator, 20th Century Fox
Los Angeles, CA

03/16/2018

Wendy did an amazing job for us, and was able to handle all of the difficult situations to make my life easier. Definitely would recommend anyone to use this company.
Philip Smith,
Fort Atkinson, WI

01/30/2017

April and her team at UsedVending.com are a tremendous value to me. She works diligently to understand what is going on and ensure all parties are happy with the outcomes. She is always prompt to reply via email, voicemail, or text. She makes a difficult process much easier. I fully intend to work with April for all of my purchases indefinitely.

Sincerely,
Michael Wiggins
Healthy Vending Options, LLC
Hammond, LA

09/18/2011

Just a note to show appreciation for Melissa Powers help in selling our two Planet ( wherever their from ) deli machines. Once a buyer came forward the process went pretty smooth. Thanks again.

Gene S. , Idaho

03/15/2010

April Hurd is a fantastic person to deal with. She is professional, courteous, friendly, and will do what ever it takes to help someone that is trying to buy a vending machine. I will spread the word about the excellent service April and 4 Mega have given to me. Keep up the good work April!

Bob Smith, Robcandy Enterprises
Grapevine, Texas

04/17/2018

I COULD NOT HAVE DONE IT WITHOUT THEM. They were excellent in all aspects of handling the transaction and sale of my food truck. Thank you for your service...
Maria Naples,
Hockessin, DE

04/05/2017

I wanted to let you know that I had a wonderful sales experience with your business. Gray Molyneaux was my sales contact. Gray did an outstanding job working with me and the individual that purchased my vending machine off your site. He was always in contact with me, consistently texting/ calling me about transaction updates and letting me know about pricing and other logistics regarding my machine. After having the machine listed on your site for several months, I was finally able to sell it to a very nice Individual from up North. I am more than ecstatic about this sale. I appreciate all of Gray's help and would certainly work with your business again in the future. Thank you for all of your support/assistance in this extremely difficult sales process. A very content customer!

Sincerely,
Angel M. Berrios
North Charleston, SC


03/27/2016

I just want to Thank Usedvending, because of the amazing work they have been done to sell my Food Truck, They have a great staff!!! But April is one of the best, she helped me out with the selling process from the beginning to end. So if you're looking to buy or sell a Food truck this is the best company. Thanks April !!!!! Gracias a Used Vending, por el magnifico trabajo que hicieron para vender mi Food Truck, tienen un excelente staff!!! Pero April es una de las mejores, me ayud durante todo el proceso de venta de principio a fin. Sin est s tratando de vender of comprar un Food Truck esta es la mejor compa ia. Gracias April !!!!!
Artemio Bornios
West Columbia, SC

07/02/2010

a very professional and easy transaction in getting our concession trailer sold. Melissa was very prompt and efficient in helping make the sale close. Thanks for all your efforts!

Joe Hurst
Thomasville

05/14/2018

Wendy was amazing I wouldn't think of doing business with anyone else. She is very informative and was patience throughout the entire process. 10 star rating.

Dameon Daniels,
Centerpoint, AL

02/28/2016

Would like to thank USEDvending for all their effort and hard work helping us get our food truck sold. We actually bought this truck through them a little over 6 years ago, and now they have helped us complete the circle of selling it for us. Would recommend them to anybody looking to buy or sell. Thank You.
Luke French,
Malcolm, NE

10/25/2009

I found your site to be very helpful in our search for several vending machines. When I contacted the number to get more information, April Hurd was the cs rep and she was extremely helpful and followed up with me throughout my search. We did not purchase from you (although we wish we had) April kept a pleasant professional and courteous attitude. I will keep you in mind when its time to replace what we have. Thank you.
Marquita Smith,
Tampa, FL

04/12/2017

Grey, just want you to know it was a pleasure working with you. I want to thank you for your help in purchasing Chris' machines. You were not only professional and timely but shared much knowledge about the Vending business. Being new to this industry I found this most helpful. I look forward to working with you again soon. Thanks.

Kevin Hipes,
President, Healthy Choices of Florida

05/20/2016

It was a pleasure to work with April, she always kept me in the loop and never had a problem. Things went very smoothly. Thanks for the help.
Rick LoChirco
Henderson, NV

08/12/2015

Thank you so much to UsedVending for selling my food truck. I had been trying for months and didn't want to deal with xxxxxxlist or the idea of being scammed. With UsedVending I never had to worry! They kept in contact with me the whole time, in a proper and non bothersome way. Updated my info and use a screening process to protect both the buyer and seller. This was so convenient for me as a seller, April handled ALL of the information and talking to my buyer until it was time for them to come pick up the truck! Thank you April and UsedVending!
LV,
Winton, California

09/20/2009

I had an exceptional experience working with Mega-vending. April, of your sales team, made me feel like a valued customer instead of another order number. I received my purchase in a timely manor, and the product was exactly what I was looking for.

Morton Grove, Illinois

02/16/2018

Melissa is the Best.....She was very attentive and professional. We sold our food truck within 30 days. It has been a great experience for us. I highly recommend this Company.
Michael Hicks,
Leonardtown, Maryland

09/29/2016

April assisted us with our first purchase of healthy vending machines. It could not have been a better experience. April is knowledgeable about the vending machines and provided excellent insight. She was also available for questions and always had timely follow-up. April also provided updates throughout the purchase. We will be looking to April and Used Vending for additional vending machine purchases.
Jeff Dovedot,
Tampa, FL

12/01/2016

Hi Usedvending, it's Tom from Comfort Cruzine food truck - we just sold, thanks to the great people you have on staff, especially Wendy Byrd. She answered any and all questions went out of her way to make this sale happen, thanks again and happy holidays.
Thomas Wilson,
Howell, MI

10/26/2017

I had a wonderful experience working with Melissa Powers and UsedVending.com. Melissa was very easy to get ahold of, and provided me with all of the information she could about the food trailer. She was genuinely concerned that we were traveling such a long distance to see the trailer (Idaho to Louisiana), and wanted to insure that we were not disappointed when we got there; and we were not. I would definitely recommend UsedVending.com to anyone looking for a food truck or trailer. It is absolutely the safest and easiest way to search the country for the concession truck or trailer that is right for you.

Kayla Pijil,
Carmen, ID


05/21/2018

I had a great experience. They were very helpful and the whole process went smoothly.
Brian W,
Gainsville, FL

03/16/2012

Melissa powers of used vending was very helpful and efficient in all of our dealings. I would recomend the company and Melissa in particular to anyone.

Gene,
Belmar, NJ

12/22/2014

I don't know how to say. I only know your people have good service. And your company is very good for truck buyer and seller :)
 ‡ ˆ " Xi Lin
Malden, MA

11/04/2009

April at 4Mega Vending is the best. I had a time frame that needed to be met and she pulled it off. All she said she would do she did. I will always and only use april in the future. Thanks again

James
Long Island NY

03/17/2014

My dealings with UsedVending.com were great and super easy. The truck listings were an excellent tool for finding just what I was looking for in a vending truck. Melissa was excellent and assisted me along the way. She was always quick to respond and very attentive to my emails. Thank you very much!
D.M.
Atlanta, GA

11/02/2010

April was just amazing. I asked so many questions! She answered them tirelessly. She is an expert in her field. April was prompt with her replies, accurate with her information, and her customer service skills were awesome. She was a true professional throughout the experience.
Thanks so much, April.

Wanda, Evans, GA

11/03/2016

Melissa powers was more than helpful! She was very prompt (even though I think she forgot about the time difference and always text me at 6 am but it was great!) and funny too! Which is what I enjoyed most. It wasn't a transactional deal, she was genuinely interested. It felt like she really was trying to help me. I would definitely go through her again if I need another truck!
Carmen Caristo,
Las Vegas, NV

11/18/2010

April was a lifesaver! Inheriting a purchasing position; and working with another new employee in our vending department, we were both at a loss . . . April made it very easy to obtain the materials and pats we requested. THANKS!

M.Cadora
Fiscal/Acquisitions
Robinson Rancheria

04/21/2010

"Thanks April for all your help, counsel, and time in procuring my 4 vending machines!" You are very professional, informed, and a delight to work with! We will work again on more machines in the very near future! Thanks again!

James Sterling
Bastrop, Texas

09/26/2014

Hi Calice, Just a few words on my experience with Used Vending. I have been very happy using Used Vending. I have been in the vending business for 1 year and am trying to grow my company. Buying the vending machines from your site has helped me grow from 5 machines to 16 in no time at all. Calice has been a great help getting my bids to the right people and getting back to me. The deposit went smoothly every time. I picked up 10 machines yesterday and the couple was from Hastings NE. I live in Omaha and had to hire a truck and coordinate with the couple from Hastings a pick up time for both of us. There was never I a time where I felt uncomfortable and things from Calice were upfront. Thanks for saving me lots of money on machines and helping grow my business in a short time. I will definitely be using your site in the future.
Thanks,
Cathy Burdis
CBvendingomaha.com
Omaha, Nebraska

01/26/2017

I have been doing business with Used Vending and my experience is breathtaking. I received a phone call from April Hurd and my machine sold 3 days after speaking with the buyer. He is very pleased with the machine and the transaction was flawless.

Thanks for the assistance April.

Dana Boykin | Materials Manager | The Crown Group
Livonia, MI

07/04/2012

We recently bought a food truck and couldn't be happier. Gini Sweet did an awesome job for us. She was prompt and efficient which was critical because of our desire to purchase a truck immediately. Gini, thank you for your excellent service and helping us realize our dreams.

Kathy R.,
Wheel Good Food, LLC Anchorage, Alaska

11/18/2014

Thanks crissy for all your help with the sale of my food truck, you made it very easy for me sell.
Thank you,
Andrew Pellicane,
Hutto, TX

05/18/2015

Greg did a great job on his communication and I believe he is a great asset to your company, my experience was great. Thank You very much!!!
Hugo Tamayo,
Bakersfield, CA



07/04/2012

I have done many and none were as seamless. I had my truck on Craiglist and in the paper for weeks with little action. I put it on usedvending.com and sold it right away. I will use them and hopefully Melissa again. Quick turn around on my phone calls. I am a insurance adjuster - I spend 2 or 3 million in claims a year. I have had very few deals that went as smooth as this. Thanks again Melissa.

James A Benoit Sr - Outside Adjuster
Connecticut
See 1600+ more or Write your own...