WEST VIRGINIA
West Virginia Trailers & RVs for Sale! Buy or sell used trailers inWest Virginia – we have used RVs, used horse trailers, used camper travel trailers, used heavy equipment trailers, used dump trailers, used livestock trailers, etc… AllUsedTrailers.com brings West Virginia safe, easy transactions of buying used near you!
DISPLAY OPTIONS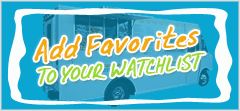 Login to Inquire Online
Call: 601-749-5660
Customer Experiences
07/01/2014

Good Morning, My experience with your company (you) was fantastic!
K. Bates
Tacoma, Washington

08/08/2010

I was sooooo impressed with the professionalism and great commitment to the sale of my concession trailer on Usedvending.com. Melissa Powers called me consistantly every week with 3-4 potential buyers, and kept on plugging until she hooked one. She is a bulldog when it comes to selling. Only took 2 weeks, and I was making a deposit in the bank. Thank you Melissa and Usedvending.com

FL

10/03/2010

When I put my concession truck on USEDvending.com I thought that I might get a call or two. Boy was I surprized!!! In just 3 weeks my truck has been sold due to the hard work of Melissa Powers. She was very professional and consistant in persute of finding the right buyer for my unit. I would like to thank you Melissa and USEDvending.com for a job well done.

Kentucky

02/11/2011

Vanessa made our whole transaction so easy. She was very informative in our first conversation. A vendor contacted me the next day. Everything was installed the next week. Couldn't ask for better customer service. I would recommend your company to anyone needed great vending service!!

C Jennings, GA

09/14/2011

I recently completed a sale of a used food truck through your website. Thanks to Melissa Powers I had a very positive and professional experience. From the ease of setting up the information on your professional website and the customer support that followed I was confident the vehicle would sell on this site. Thank you for all of your assistance.

Patrick
Cromwell, CT

04/26/2010

I had five vending machines listed for sale on Craig's list for three months. I then gave USEDvending.com a try, and all 5 machines were sold in two weeks!!
April and the rest of the staff were absolutely great to work with. I recommend USEDvending to anyone who wants to buy or sell vending equipment.

Vincent

03/19/2014

I worked with Stacy Sweet. He was very knowledgeable in trailers and gave me good advice. He always answered my questions with a quick turnaround. When I asked for something custom he got it done. Thanks for a nice and easy transaction! I love my new trailer.
Rhonda
The Woodlands

02/24/2011

Hats off to Melissa and used vending.com,the process of selling the machines went like clockwork,from start to finish,thanks again Melissa

Port Charlotte, FL

11/18/2010

April was a lifesaver! Inheriting a purchasing position; and working with another new employee in our vending department, we were both at a loss . . . April made it very easy to obtain the materials and pats we requested. THANKS!

M.Cadora
Fiscal/Acquisitions
Robinson Rancheria

05/20/2014

Tina,
Just wanted to drop you a note to thank you for your assistance with my recent purchase of a food trailer. The whole experience of was very enjoyable. You and your company made it a very simple and quick process. You were very efficient in getting information between the seller and myself and always very pleasant and helpful. The seller was also a joy to work with when we met to complete the transaction.
Thanks again for your help.
J.T. Schacherer, Minnesota

10/14/2012

It was a pleasure doing business with you. Everything went as promised. Melissa did a fine job. Thank you.

A.P.
Sandwich, MA

10/23/2014

My experience dealing with Melissa Powers was great. A smooth easy transfer of equipment, with no out of pocket funds from me. Thanks Melissa for a great job.
Sincerely,
Jim Lowe
Crawfordville, FL

02/25/2014

I am Jeffrey Hinton, the owner of Moselle Fish & Chip Grill. I never expected a broker to help me purchase a concession trailer. My experience with April from USEDvending.com was outstanding. She stayed in contact with me throughout my entire buying process. Thanks April and USEDvending.com.
Jeffrey,
Moselle, MS

09/04/2012

I run an industrial catering outfit and was in need of some extra catering trucks, upon some extensive reasearch on the internet, I found used vending and got to talk to melissa. She really helped me in what I needed to do all thru the process and she even called Mississippi DMV to find out some things as far as me having them transportated back to Ohio. I would reccommend UsedVending and Melissa for all my needs, I had a great experience.

Von Troy,
Ohio

10/25/2009

I am not in the vending industry so I didn't know a lot about the product. I had looked at many machines, both new and used, which only added more to the confusion about what to do. Somehow I found April Hurd and she took care of everything. She was very informative and helpful and her follow up was great. I ended buying a new machine and it has been great.

Thank you very much.

Mark Winkler
Huntersville, NC

03/02/2012

The experience of buying a used vending machine through USEDvending.com was very quick and easy. Melissa Powers walked me through the entire transaction. At first, there was a question of whether another buyer was in line ahead of me. Melissa told me that she would know for sure within a day. Sure enough, she called me back to give me the green light. Melissa led me through the steps of charging my deposit online, then put me in touch with the seller. Every step of the transaction went off exactly as Melissa told me it would.

Dan K. ,
Illinois

09/29/2010

April and 4mega vending have provided me with quality equipment and great service. All questions are answered timely and professionally and April is great to work with. Thanks!

Rob
Tots' Landing Learning Centers, LLC

11/28/2013

Thanks Mellissa, everything was as represented. The deal was so easy, I will not hesitate to call you again.
B.C.
Bloomington, IN



10/24/2010

Melissa Powers is an awesome individual with awesome sales power! If you want something sold you need to speak with Melissa Powers! Awesome job Melissa! Thanks for all your help!!

Regards,
Mike Archuleta
Trinidad Colorado

08/13/2010

Posted my add in June and sold 4 of my vending machines in August! I never thought I would get such a fast response. It was nice to have a person behind the wed site that I could ask questions and it was an additional plus that the person I was dealing with was Melissa! She had all the answers and was a pleasure to deal with, thanks Melissa and thanks to USEDvending.com!

New Jersey

01/31/2013

Melissa , everything went great we are pleased with our purchase and we thank you for making it easy for everyone

G. C.
Kane, Pennsylvania

10/28/2010

Mellisa Did Great Job Very Easy Deal

Russell B.
TEXAS

08/05/2012

MELISSA sold my coffee truck without any problem, the transaction was easy, I'm so happy and I know the buyer is happier, thank you UsedVending.com for having great people working for U!!! Thanks Melissa.

C.V.
Margate, Florida

Hello Julie, I just received the shipment. That was fast! I really appreciate your help and I'm very impressed how fast you filled and shipped my order. I'll be ordering 20-25 more machines in the next two or three months. I'll definitely be in touch when the time comes.
Thanks again, Randy P.

06/02/2010

I was delighted to be able to go through the process of selling my five soda/snack machines with Melissa. She contacted me about a customer interested in two, possibly three of my machines. I ended up selling all five! Melissa was friendly and helpful throughout the sale of my machines!
Norm

08/22/2010

I was looking for vending machines for my company and I came across 4Mega-Vending.com. I bought a new machine that works amazing and is a decent price, all with the help of April. I recommend asking for her help if you need any assistance looking for an electric vending machine. She returned my phone calls and helped me find one that fits my price range. The machine look's great in my shop!

Kristina; Brooklyn, Ny

03/19/2014

I was very satisfied with the service I received From APRIL HURD. She was very helpful in getting the deal worked out and very patient with the issues I bought up doing this transaction. She has a very awesome personality and no matter the situation or time, she was also very helpful. I will again use the service from USEDvending.com and only request for April to help me.
H.H.
Jacksonville, FL

07/02/2015

Hi Crissy! This is Kim & Jay - the Pico De Guyo people! We wanted to let you know how pleased we were with the service we received from you and USEDvending.com. From the first phone call we made, it was EASY for us to get our truck listed, updates made, and questions answered. You provided our first qualified buyer within 10 days of listing, and 3 weeks later our truck was sold! We love how you have designed your service so that sellers don't have to come up with any money to list their truck - and your system really works! Thank you for the great service you are providing to those of us in this industry! We would definitely recommend you to anyone looking to sell their truck! Thanks again!

Kim Walgren,
Buffalo, WY

04/15/2014

I have worked with Melissa Powers in the past when purchasing equipment through your website. She always makes things fun...but, I had no idea how fast Stacy Sweet works his magic, because my unit literally flew out the door once I priced it ready to sell. Not only that, but he somehow came up with a buyer only 45 minutes away! I am completely satisfied once again with UsedVending.com and would recommend Stacy Sweet anytime. Well done.
F.S.
Santa Rose, CA

11/04/2014

I am very happy with the service I received form usedvending.com. Melissa worked diligently to find me the right buyer. The transaction went smoothly and without any hiccups. I would recommend their service to anyone looking to sell their mobile food carts, they have really helped me tremendously & I am very thankful.
Al S.
All Star Hot Dogs, Inc.
Boca Raton, FL

02/18/2014

I truly enjoyed my experience with UsedVending.com, they were steadfast and structured with the entire process. I was able to search products and talk to a great customer service representative in Ms. April. She helped me receive my products within days with a smooth trustworthy transaction at a great price!
Thanks again April
Cordially,
Harvey in MS

05/18/2015

After 1 1/2 years of looking for a Concession Trailer / Mobil Kitchen and running into scams and miss represented junk. I finally found a company I could do business with. Thank You April. You were there every step of the way. Even texting, to wish me a safe trip, after the deal was done. The Mobil Kitchen was everything it was represented to be. And the seller was honest and told me everything about the trailer. Right down to giving me the books on the refrigerator and freezer. I could not be more pleased. Thank you.
Curt Richey,
Fremont, NE

08/13/2015

Hi Melissa, Just wanted to let you how much I enjoyed my time spent on USEDvending.com. I found your website very user friendly and still enjoy the updates of newly added items. It is really too bad that more companies are not as customer friendly as USEDVENDING IS. I also want to let the world know how much I appreciated the service of Melissa Powers. Melissa was always cheerful, encouraging and always found ways to help as I moved through the entire process. Thank you Melissa and I miss not hearing your cheery voice each day or twice a day or three times a day €...
Bob Sexton,
Klamath River, CA

05/31/2011

Stacy, what can I say.You were very helpful and patient with me on my first vending route purchase. I was amazed at how smooth my transaction went. Thanks for the excellent customer service, I'm glad I chose USEDVending.

---Darlene, MA

08/09/2010

Professional, courteous, and dedicated to customer service! That's the way I'd sum up my great experience with USEDvending.com. April Hurd was not only a delight to work with, she was tremendously valuable in navigating the selling process and advising me all the way to closing. I highly recommend April and USEDvending.com!

Thank you, April!
Melissa

06/13/2014

Dear Mega Vending Management, We have recently had the pleasure in dealing with Ms. April Hurd / Mega Vending Sales Associate. April was extremely helpful with this process. She understood our requirements and easily guided us Through set up. Thereafter, professional vendors promptly contacted us and presented us proposals. They too were responsive and flexible. Whole process was less than 1 week. I would strongly suggest Mega Vending services for anyone looking to fulfill their needs.
Neil Dale,
Vice President €General Manager
Clark Worldwide Transportation

04/02/2013

MY WIFE AND I WOULD LOVE TO THANK MELISSA POWERS FOR ALL THE HELP IN FINDING US THE FOOD TRUCK THAT FIT OUR NEEDS. SHE ALWAYS RETURN MY CALLS , WITH THE ANSWERS I WAS LOOKING FOR. WE SPENT FOUR MONTH LOOKING FOR A TRUCK AND SHE FOUND THE ONE!! WE LOVE IT!!!! NOW WE JUST NEED TO PUT IT TO WORK AN MAKE SOME MONEY. LOL THANKS AGAIN MELISSA.

L.J.
Ball, Louisiana

10/14/2010

I WOULD LOVE TO THANK MELISSA FOR THE CUSTOMER SERVICE AND PERSONAL TOUCH WHEN COMMUNICATING WITH. HER VOICE IS PLEASING TO LISTEN TOO AND SHE BECAME MY ANGEL WHEN SHE HELPED US SELL OUR TRAILER. WE HAVE BEEN TRYING FOR MONTHS AND WITH IN ONE WEEK ON THIS WEB SITE IT WAS SOLD. THANK YOU SO MUCH FOR YOUR BUSINESS. TAKE CARE AND GOD BLESS YOU AND YOURS.PEACE OUT SISTER TAMARA

12/07/2009

April is the best,
We have been trying to purchase a vending machine for several months, April has worked with us through the process. I always look forward to our conversatons on the phone, April never had a harsh word to say, even on the days I called her three and four times about the same thing. Our machine is operating beyond our expectations. We are looking at getting a much larger machine in the near future through 4Mega Vending.
Thank again for everything and Stay Blessed.

Maurice
Lawton, Oklahoma

02/01/2011

April did a great job for us. I had no knowledge of ordering a vending machine, and she made it so easy! The price was great, the service was amazing and we had a great vending machine in a few days! Thanks, April! You have our business for good!

Nancy Jones
PHCC Texas
Buda, Texas

07/18/2015

My experience was wonderful with this company, thanks for the key to my future.
Stacy Clark,
Wedowee, Alabama

08/24/2010

We purchased our equipment back in 2007 through Mega Vending, April was our sales contact.2010 we decided to sell this same unit through their affiliate, Used Vending. We all know making the purchase is exciting but their are times when the sell can be more than challenging. This particular challenge was overcome by a sales representative that worked through the issue, communicated clearly, and resolved our issue. It takes an experienced staff and strong company to work through these challenges and ultimately make both parties happy. This is that kind of company.

Thanks again April

P Webster/ P an B Petro

09/27/2009

What a great and smooth experience. Mega-Vending alerted me to a location needing a vending machine. They provided the location my information. In just a few days I had secured the location.

Mega-Vending sold me a new machine for the location. The price was right. The service provided from the Mega-Vending reps was excellent.

I look forward to more great vending location opportunities provided by your company.

Thanks.
Chris
Bloomington, Illinois

10/11/2010

The first time Melissa Powers called me regarding a buyer for my vending machines, I knew that I had made the right choice in using your company. Melissa is friendly, professional, polite and knowledgeable. Melissa made the sale a pleasure - she is an asset to your company! Thank you!

Denise A.
Owner

02/19/2011

I have just recently involved in doing business with usedvending.com. I must say, my experience so far has been the best I've ever had since doing business. Melissa has been great. Melissa made the transition to buying and acquiring my vending machines with location smooth and timely. She answered every questions with specific details. Melissa addressed my concerns with care and understanding. I felt like I was speaking to a friend rather than to someone I am trying to do business with. This is how comfortable and at ease Melissa made me feel.

E. Adrien

Port Jervis, NY

10/14/2014

Crissy, Thank you for the great service. Within days of posting my listing, I had several offers. I cannot believe how quickly my truck sold with zero hassles to me!
Betsy Jervis,
Chicago, IL

08/07/2015

Hey Greg, thank you for all your help with the purchase of my new Snowie trailer! The transaction went exactly as you said it would. Thanks again,
Ray ( Gainesville Ga)

08/28/2011

Yippeee!! That is the last batch of those confounded machines.
Attached is signed ownership transfer form... It's been a pleasure working with you.. Thanks Melissa, for all your
assistance over the past year to get these OUT of my garage....

Darlene,
Texas

05/16/2012

I have been in sales over 25 years and the way I was treated as a HUMAN BEING by Stacy Sweet was a educating experience. He not only has awesome voice projection but his sense of know how and politness and willingness to create whatever the situation is into a positive experience.I am very very very happy and did I mention I was A VERY HAPPY CUSTOMER. Thank you again Used Vending and STACY SWEET!! " HOW "SWEET" it is.

A.R.
Pinellas Park, Florida.

10/16/2009

Thanks Melanie for the help in finding locations. 4 Mega Vending has a professional customer service staff and fair pricing for locations. I definitely recommend 4 Mega Vending service.

Thanks!
Eric
Triple E Vending
Palatine, Illinois
See Hundreds more or Write your own...