TEXAS
Texas Trailers & RVs for Sale! Buy or sell used trailers in Texas – we have used RVs, used horse trailers, used camper travel trailers, used heavy equipment trailers, used dump trailers, used livestock trailers, etc… AllUsedTrailers.com brings Texas safe, easy transactions of buying used near you!
DISPLAY OPTIONS
Item No: TX-HT-534H
1992 - Hart 3 Horse Slant Trailer with Full Living Quarters!!!
This deluxe horse trailer has plenty of amenities for you and your horses. Roof mount a/c, a new 2 speed jack, kitchen, bath & bedoom. It's in like new condition. See details for list of features & equipment.

$11,000. Atlanta, Texas.

CLICK on "MORE DETAILS" for PICS & FEATURES!!!
Call Stacy at 601-749-5660, or click the REQUEST button below to email for more info on this trailer.
Item No: TX-ET-474H
1992 Benlee Rolloff Trailer!!!
This trailer has 60,000 Lb Capacity, 5 Stage Inside Cylinder, 3 Stage Outside Cylinders and 33' Rails and is in good condition.
$24,145. Houston, Texas.
Click on "More Details" for more Pics!!!


Call Stacy at 601-749-5660, or click the REQUEST button below to email for more info on this trailer.
Item No: TX-HT-488H
2006 4 HORSE TRAILER W/LIVING QUARTERS!!!
This trailer is 8' wide, 8' tall, and includes full living quarters. It is a 4 horse slant load trailer with full carpeted side tack w/ four saddle racks and mega bridle hooks-over 40 hooks. This trailer has been well kept and is in very good condition. Please see the detail for more information on the features.

$54,985. Stephenville, Texas.
Click on "More Details" for Features!!!
Call Stacy at 601-749-5660, or click the REQUEST button below to email for more info on this trailer.
See what other customers are saying...
Hey there! Pick up went great!! Rosendo and his wife Veronica were very gracious. Rosendo and his son helped Steve load all the machines. All 32 were in boxes. Everything was there but a set of instructions. Rosendo is going to look for his set and fax me a copy. If he can't find it, he will call the company and get a new copy.


The entire experience of buying my new business was easy, fun, and stress free due to your hard work and caring attitude. Thank you. Now, I only hope that my business itself will be just a fun.


I'll be back in touch with you when I get these machines up and running. By then, I'll be "biting at the bit" wanting to enlarge. Of course, I wouldn't think of using anyone else but you and USEDvending.com


Thanks again, Patti
---
Dear Melissa,
Please use this as you like. It is from the heart !

"Usedvending.com was a lifesaver for me in selling my concession trailer. After trying the popular ......list for 8 months and attracting hundreds of scammers, deadbeats and people who wanted me to finance for them, I found Melissa! She helped me fine tune my ad and target the right buyers. My deal went fast, and I had my money within a week from the time the buyer first came to look ! I can't say enough about the professionalism at Usedvending.com."

Dennis Coffey, New York
Item No: TX-HT-487H
2003 3 Horse Slant Trailer with Living Quarters!!!
Very nice,clean trailer in good condition, with all the same equipment as the big trailers have, just smaller. Living quarters with short wall with dinette and separate bathroom. Door to horse compartment. Please see details for more pictures.


$25,200. Decatur, Texas.
Click on "More Details" for Pics!!!
Call Stacy at 601-749-5660, or click the REQUEST button below to email for more info on this trailer.
Item No: TX-HT-486H
1995 Shelby 2 Horse Straight Load with Living Quarters!!!
This is a 2 horse trailer is in good condition and is 7' tall so it can hold larger horses. It also has living quarters with bed, shower and much more. Please see details for more features.


$6,050. Dallas, Texas.
Click on "More Details" for Pics and Features!!!


Call Stacy at 601-749-5660, or click the REQUEST button below to email for more info on this trailer.
Item No: TX-ET-476H
2005 48' Car Hauler with Living Quaters!!!
This trailer is in very good condition and ready to haul your stuff. Please see details for features.


$27,500. Orange, Texas.
Click on "More Details" for PICS & FEATURES!!!


Call Stacy at 601-749-5660, or click the REQUEST button below to email for more info on this trailer.
Item No: TX-ET-479H
2009 20ft Gooseneck Dump Trailer!!!
This trailer is in very good condition and can be used as a Dump trailer or the sides can be removed to be used as a flatbed trailer. See Details for more features.
$12,000. Beaumont, Texas.
Click on "More Details" for more Pics & Features!!!
Call Stacy at 601-749-5660, or click the REQUEST button below to email for more info on this trailer.
Item No: TX-HT-473H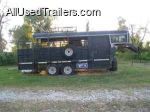 Heavy Duty Gooseneck Horse Trailer!!!
2 horse, slant, gooeseneck trailer in fair condition. Rubber-lined, with tack room and sleeping quarters over the gooseneck. Top needs repairs due to rust but the rest of the trailer is in good condition. Also would make a good landscaping trailer
$2,875. Winnie, Texas.
Call Stacy at 601-749-5660, or click the REQUEST button below to email for more info on this trailer.
Item No: TX-HT-466H
2001 TRAV-A-LONG OUTLAW HORSE TRAILER!!!
LS BODY STYLE 4 horse trailer with sleeping area. See details for more features.
$9,775. Hereford, Texas.
Click on "More Details" for Pics & Features!!!
Call Stacy at 601-749-5660, or click the REQUEST button below to email for more info on this trailer.
Item No: TX-DT-472H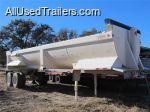 Like New 2007 32ft Dragon Demolition Dump Trailer for sale
2007 Dragon Demolition End Dump. Like new 32' Dragon Demolition End Dump trailer. Half round.
$25,800 Fredericksburg, Texas
Call Stacy at 601-749-5660, or click the REQUEST button below to email for more info on this trailer.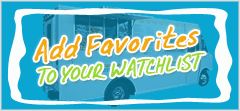 Login to Inquire Online
Call: 601-749-5660
Customer Experiences
08/11/2009

I was very pleased with the quality of lead I was given. Information was accurate and I look forward to a continued business relationship. Melanie acted very professional and understanding in our dealings.


Sincerely yours

Howard
Old Greenwich, CT

12/18/2013

April,
I would like to thank you for the wonderful customer service you provided to me on my recent purchase. You were very helpful and pleasant to deal with. Everything was delivered as promised and in good condition. Thank you.
L.B.
Magnolia, TX

02/20/2011

Thank you so much Vanessa for helping me finding a location for my vending machine. You are courteous and professional in you business ethics. This ps evident, in your timely fasion for contacting me as well as the location, sending me the paperwork, and putting me in contact with the location manager. All of which took place in such a short time. Thanks for being so organized. I will always keep on doing business with you. I will also encourage others who are interested in the vending business to consider usedvending.com. I actually already spoke to my sister about it. Furheemore, compare to other locating companies, your locating fee is very reasonable. Thank you so much Vanessa. I will never forget how much you've helped me.

E. Adrien

03/23/2011

We had a great transaction with Melissa Powers , this is our second purchase with her and it was even better than the first one.Her great sence of urgency and professionalism made it a very satisfying experience.

C.V.Vending.

02/23/2011

April is a terrific person. She has, I think, really gone out of her way to help me sell some of my vending machines. She has been very helpful in understanding and following through with some of my most difficult time. She has often very courteous and has made suggestions to help me sell my my machines. I think she well serves her employer as well as her customers. It has always been a true pleasure to work with her.

Gil Gamboa,
Baldwin Park, CA.

02/14/2012

Thank you Stacy for your patience. Thanks to 4vendingtips.com I landed a location in an area where I desperately needed more business. I received a lead for a very strong vending location and I look forward to the next one.

Keith,
PA

05/09/2014

Stacy Sweet was extremely helpful with locating the best truck for our needs. He took a lot of time to assist us along the way. We received our truck last week, and are very pleased with it. We think it will be the first of many more. Thanks Stacy!
K.H.
Chicago, IL

06/20/2012

Amazing experience - everything went so smoothly. Melissa did a great job with communication on what the next step and kept us very informed. Thanks.

Fran,
IL

12/06/2011

Melissa Powers was very helpful at facilitating the purchase of 2 soda/snack vending machines. The process was easy. She was very quick and answered all of my questions. Thanks!

Wendy J,
Colorado Springs, CO

05/16/2013

The website was user friendly. Easy questions to answer. Received phone call right away. New vendor came out Tueday, 5/14 and installed a machine for us. Very friendly, courteous, and I feel will give us great customer service. Thank you for all your help. The staff are ecstatic to have a working machine!!!

Jnaie Kellett, Executive Director
Oregon

10/16/2011

A great experience using and working with the folks at usedvending.com. Helpful expert service. Melissa Powers especially! Thanks!

Daniel,
Nashville, TN

I purchased a 2006 out of Maryland. I've been looking for one locally for a while. Deciding to go online and finding Melissa at USEDvending.com was the best business decision that I ever made. The process was smooth, fast. Looking forward to working with her again. Thank you for your professionalism, patience, helpfulness. It was really appreciated.
C.G.
Fairfield, CT

10/18/2009

I was inquiring about used vending machines and was very pleased with the response time and information from usedvending website.
Very personal service and adequate information was given so I could make a decision about my purchase. Thanks
Sherwood, Ohio

05/20/2014

Tina,
Just wanted to drop you a note to thank you for your assistance with my recent purchase of a food trailer. The whole experience of was very enjoyable. You and your company made it a very simple and quick process. You were very efficient in getting information between the seller and myself and always very pleasant and helpful. The seller was also a joy to work with when we met to complete the transaction.
Thanks again for your help.
J.T. Schacherer, Minnesota

08/30/2010

MELISSA,
THANK YOU FOR YOUR ASSISTANCE IN SELLING MY MACHINE. I HAD IT ON EBAY FOR 2 OVER WEEKS WITH NO HITS, BUT YOU FOUND ME A BUYER IN LESS THAN A WEEK! I GOT THE PRICE THAT I WANTED AND THE TRANSACTION WENT QUITE SMOOTH!
THANK YOU AGAIN!

New Jersey

02/01/2011

April did a great job for us. I had no knowledge of ordering a vending machine, and she made it so easy! The price was great, the service was amazing and we had a great vending machine in a few days! Thanks, April! You have our business for good!

Nancy Jones
PHCC Texas
Buda, Texas

02/25/2007

Dear UsedVending.com, Thank you so much for selling my machines at the price asked for.
It made it so enjoyable to deal with April & Melissa who were very professional and a delight to deal with.
I wish there were more people out there just like them.
Yours sincerely,

Sweeta A.

10/13/2009

I recently purchased 3 G620 model vending machines. April made this purchase go really smoothly and I was able to close the deal within a few days. I appreciate all the help and being able to secure these machines for the deal I got.

Kevin
Orlando, Florida

08/15/2014

My experience with MEGAvending has been great, especially my sales rep April Hurd! She was extremely helpful in getting us the right machine for our application and getting them set up for us. Once they arrived all we had to do is plug them in and stock them up. No programming needed! I was on a pretty serious time crunch and she helped us meet our schedule. I would most certainly use MEGAvending in the future!
Jason Bailey,
Evansvillle, IN

07/25/2011

Thanks so much, Stacy, for your quick help in finding me a great location for my machine. I have been working with 4VendingTips.COM for 3 years now and every experience just gets better and better! It's nice to know that there are still quality people who want to make sure that their customers are well taken care of!

Robin Edwards
Quality Vending Solutions
Euless, Texas

01/07/2012

Melissa was SO helpful in getting everything together for us to buy our concession trailer. We are impressed with the way she stayed in there for a couple of months until the buyer came through with the paperwork. Our trailer is wonderful and we would use your company again!

Little Switzerland, NC

10/22/2009

Melissa was so helpful in the transaction. She was very professional and arranged a great price for the machines. I will continue to look at this site when I am in the market to buy more machines.

J Katz
Phoenix, Arizona

09/29/2010

THANKS FOR EVERYTHING YOU DID FOR US APRIL.WE LOOK FORWARD TO MORE BUSINESS WITH YOU VERY SOON! I KNOW OUR MASSAGE CHAIRS WILL DO GREAT!

HEAVENLY TOUCH

09/09/2013

Melissa, Thank you and all involved in the transaction. I think everybody is happy. Al and his son were very professional and I hope they make lots of money with their new machines. We will recommend your team to anyone in the vending business. Best wishes.
J.R. and Julie Kohlman
TX

06/13/2011

Thanks, Mr. Stacy Sweet, for the great combo machine account! The leads and accounts that you & Vanessa have turned me on to has almost wiped out my stock pile of equipment in my warehouse, and that's a wonderful thing! I look forward to each & every transaction with you and 4 Mega, you guys make it so unbelieveably easy! Thanks again!

Victor Carter
Mr. All Worlds Inc.
"Vending Excellence"
469-231-7255
www.mrallworldsinc.com

12/05/2013

It have been great working with April Hurd for the last years. Keep up the great work, look to hear from you soon.

Thanks
Delbert Fain
DLJ vending

02/07/2012

From my initial research to the first can of soda purchased, Used Vending was awesome. Melissa took care of all my questions along the way. Even after the sale, she has been there to help in all aspects. The whole situation went exactly as I had hoped. Thank you!!!

Benjamin,
Ohio

12/10/2014

April. Working with MEGA vending was a positive experience. Working with you definitely made the purchase easier with you keeping me informed and keeping the communication line open at all times. And of course your positive attitude was nice also. After using the machines for the last couple of months we decided we made a great purchase and we would definitely use MEGA vending again for any future vending purchases and will recommend it to other people. Thank you for the help with the purchase.
Jeffery A. Ham SFC, Readiness NCO
Sioux city, IA

06/04/2012

We want to thank Melissa for facilitating our purchase. The purchase of our three machines went smoothly and no problems were encountered.

Scott,
New Mexcio

05/16/2014

Thank you Melissa Powers! I was selling my food truck and dreading each tedious step of the process. I listed my truck on Craigslist and eBay and a couple of smaller internet sites, when I was contacted by Usedvending.com! I practically jumped at the opportunity to take the exhausting leg work out of this sell. My PERSONAL AGENT WAS MELISSA POWERS. My interaction with Melissa was very professional and at times humorous. She never doubted for a minute she wouldn't get the job done. Thank you again Melissa for doing the most awesome JOB.
Dano.
Florence, SC

I have to admit, I was very skeptical when I made the decision to list our trailer on this site. Melissa made contact with us immediately. She offered suggestions about info to post and offered to help us post more info (pics).
When Melissa informed us about a potential buyer, my questions began pouring in to her. She contacted me via phone, e-mail, and text (as it was convenient for me!). Melissa guided us through the entire process and made us feel like we had no worries about selling on the internet! Melissa closed the deal for us. We are happy with the entire process. For Melissa's sake, I hope not all customers need hand holding like we did! She was GREAT! The entire process was a great experience and we would use this company again and we recommend it to everyone!!!

Ken & Janet
Tifton, GA

08/02/2010

i am very happy with my purchase through used vending.com and look forward to doing it again soon.

Frank P.

I recently sold four combo machines through USEDvending.com, and was very satisfied with the service Eric Normand provided. While I received substantially less for my equipment than I originally paid, that was more a function of being ripped off by (distibuting company name protected) when I originally bought them. I wish I knew about USEDvending.com back then! Eric was prompt in returning my calls, and most importantly sent the check when promised! At any rate, I would highly recommend USEDvending.com and Eric Normand to other sellers and also buyers too, who can get some outrageous deals. Don't be like me - avoid (distibuting company name protected) and other 1-800-RIPOFFVEND companies like the plague, and go with USEDvending.com instead.
Barry Waterman

Chicago, Illinois

08/10/2010

Melissa was wonderful to work with... Always very helpful and quick to respond.. USEDVending.com had our vehicle spoken for in less than a week and sold in under 3 weeks something that we were unable to do in 2 months.. Great Website and we would do buisness with again!

Matthew Ballance
CEFCU Vehicle Services,
East Peoria, IL

12/17/2014

Hi Crissy, I wanted to say thank you so much for all your help in selling our truck! It was a pleasure to work with you and Usedvending. We were very pleased at how smoothly and professionally the whole transaction went down. Thank You again.

Michelle Rex,
Brecksville, OH

I will like thank Melissa with usevending.com for her great professionalism, promptness, and politeness. (the 3 P's!). My purchase of the VM251/1515 Mechanical Snack & Soda Combo w/ Bill Changer was flawless because of her great feed back and pleasant attitude. The seller was also very polite. I look forward to doing more business with her in the future, Thanks!

Dave.D
Norfolk, VA

07/24/2014

My experience with your company was absolutely positive. Your updates and e-mails were timely and informative. The buyer was a gentleman. Thank you for all for help. I hope you received the sales receipt I faxed to you on Saturday. Thank you.
Smaragda,
Clemson, SC

11/13/2008

Melissa,
Recieved the vending machine. It looks great! Can't wait to use it. Thank you for your help! You made this easy.
Kim

Utah

Again, a great experience dealing with Melissa Powers and UsedVending.com for the sale of our concession trailer. She located a buyer quickly, and the transaction went smoothly. The whole thing took less than a week! Thanks Melissa, we will definitely use you again!

Jill K.
Miami, FL

09/26/2013

Melissa at Used Vending was great!!! She was helpful, considerate and always available. I had somewhat of an unusual item to sell on the site, but my item sold for exactly what I was seeking and Melissa guided me the whole way. I would highly recommend the Used Vending site to anyonewho is selling or trying to buy great used vending equipment.
Thanks Melissa!
Sam
Lafayette, CO

09/25/2012

Great experiences with 4 Vending. Very professional and I have landed 3 accounts thanks to their service. I have worked with Gini Sweet and she has been exceptional from day one. Thank you again for all your efforts.

Frank P.
Schaumburg, Illinois.

10/15/2012

HEY CALICE, THANKS SO MUCH FOR ALL HARD WORK IN CLOSING THIS DEAL FOR ME. NOW LETS SELL THE OTHERS!

JWE
WHITE PLAINS, MD

09/24/2009

I have been working with April at USED vending for 2 years now, and I have ALWAYS received fast and friendly service. I would recommend USEDvending to anyone that needs new or used vending parts!
Jeff Eversman

Fairmont, Minnesota

10/11/2011

I searched everywhere for a operating manual to an older vending machine. I decided to shoot an email to usedvending.com as they seemed like the most searched and reputable company on the internet to see if they could help. Within the same day of contacting them April Hurd responded with a PDF copy of the manual. This has to be the BEST customer service ever, especially considering I did not even buy anything. I will definitely use these guys next time for my vending machine purchases. Thanks again April. Matt, Redwood City, CA

01/29/2012

I've been in business with 4megavending since 2010 and they are GREAT! Stacy Sweet is very professional and easy to work with. I'm blessed to be in business with them.

Wesley Chapel, Florida

12/30/2010

Melissa

I would like to thank you for all the help in selling my used vending machines. You were very helpful and i never had any issues or problems with any of the transactions.I recommend you and usedvending.com to anyone who needs to sell used vending equipment.

Thank you Melissa.

Mike
Garden city, Michigan

04/12/2010

You did a great, fast job getting these machines sold. I will be sure to recommend you
to anybody wanting to buy or sell a vending machine.

James

09/26/2014

Hi Calice, Just a few words on my experience with Used Vending. I have been very happy using Used Vending. I have been in the vending business for 1 year and am trying to grow my company. Buying the vending machines from your site has helped me grow from 5 machines to 16 in no time at all. Calice has been a great help getting my bids to the right people and getting back to me. The deposit went smoothly every time. I picked up 10 machines yesterday and the couple was from Hastings NE. I live in Omaha and had to hire a truck and coordinate with the couple from Hastings a pick up time for both of us. There was never I a time where I felt uncomfortable and things from Calice were upfront. Thanks for saving me lots of money on machines and helping grow my business in a short time. I will definitely be using your site in the future.
Thanks,
Cathy Burdis
CBvendingomaha.com
Omaha, Nebraska

08/21/2014

Hey April, The vending machine has been a great addition to our theatre. The actors love it because I am able to control what we put in there. Unlike most vending machines we have no candy bars, instead we have healthier options like trail mix and freeze dried fruit. We can also put in some unusual items that actors seem to need frequently like black socks, deodorant and tea bags. Everyone laughs about it, but they are using it like crazy. We are kind of weird I know, but thanks for helping us out! The machine is great and sales are strong. I anticipate that the machine should be paid off with in a year and a half or so and then it's all profit! Thanks so much,
Kal Poole,
Helena, MT

07/16/2009

I just wanted to say THANKS! for my recent experiences I have had with your company. I am new to the vending industry, establishing myself in January 2009, and am still learning the ropes with a lot of help from April and Kara. These two ladies are huge assets to your company! I can't thank them enough for the assistance and information they have given to me.
I was contacted by Kara in March 2009 about a medium size account in my service area. After meeting with the client, it seemed like a good fit, and I informed Kara of my decision. She handled the entire transaction smoothly and without a hitch; it was a very different experience then I have had with the few locating services I have dealt with.
At that point, I contacted April about the location. She listened to specifics of the account and made a recommendation as to which machines to consider. When it turned out that the machine we had chosen (an ST3000) was a little outside of my price range, April promptly arranged financing for the equipment. Considering the recent state of the credit markets, and the short length of time I have been in business, I was relieved to say the least!
The machine was delivered with no problems and has been on location for about a month now. Everything is working great and the capacity of the unit seems a perfect fit for the account it is in. Thanks again, April and Kara, you made this the easiest account that I have!
Joshua J.
Milpitas, California
See Hundreds more or Write your own...