TEXAS
Texas Trailers & RVs for Sale! Buy or sell used trailers in Texas – we have used RVs, used horse trailers, used camper travel trailers, used heavy equipment trailers, used dump trailers, used livestock trailers, etc… AllUsedTrailers.com brings Texas safe, easy transactions of buying used near you!
DISPLAY OPTIONS
Item No: TX-HT-534H
1992 - Hart 3 Horse Slant Trailer with Full Living Quarters!!!
This deluxe horse trailer has plenty of amenities for you and your horses. Roof mount a/c, a new 2 speed jack, kitchen, bath & bedoom. It's in like new condition. See details for list of features & equipment.

$11,000. Atlanta, Texas.

CLICK on "MORE DETAILS" for PICS & FEATURES!!!
Call Stacy at 601-749-5660, or click the REQUEST button below to email for more info on this trailer.
Item No: TX-ET-474H
1992 Benlee Rolloff Trailer!!!
This trailer has 60,000 Lb Capacity, 5 Stage Inside Cylinder, 3 Stage Outside Cylinders and 33' Rails and is in good condition.
$24,145. Houston, Texas.
Click on "More Details" for more Pics!!!


Call Stacy at 601-749-5660, or click the REQUEST button below to email for more info on this trailer.
Item No: TX-HT-488H
2006 4 HORSE TRAILER W/LIVING QUARTERS!!!
This trailer is 8' wide, 8' tall, and includes full living quarters. It is a 4 horse slant load trailer with full carpeted side tack w/ four saddle racks and mega bridle hooks-over 40 hooks. This trailer has been well kept and is in very good condition. Please see the detail for more information on the features.

$54,985. Stephenville, Texas.
Click on "More Details" for Features!!!
Call Stacy at 601-749-5660, or click the REQUEST button below to email for more info on this trailer.
See what other customers are saying...
Hey there! Pick up went great!! Rosendo and his wife Veronica were very gracious. Rosendo and his son helped Steve load all the machines. All 32 were in boxes. Everything was there but a set of instructions. Rosendo is going to look for his set and fax me a copy. If he can't find it, he will call the company and get a new copy.


The entire experience of buying my new business was easy, fun, and stress free due to your hard work and caring attitude. Thank you. Now, I only hope that my business itself will be just a fun.


I'll be back in touch with you when I get these machines up and running. By then, I'll be "biting at the bit" wanting to enlarge. Of course, I wouldn't think of using anyone else but you and USEDvending.com


Thanks again, Patti
---
Dear Melissa,
Please use this as you like. It is from the heart !

"Usedvending.com was a lifesaver for me in selling my concession trailer. After trying the popular ......list for 8 months and attracting hundreds of scammers, deadbeats and people who wanted me to finance for them, I found Melissa! She helped me fine tune my ad and target the right buyers. My deal went fast, and I had my money within a week from the time the buyer first came to look ! I can't say enough about the professionalism at Usedvending.com."

Dennis Coffey, New York
Item No: TX-HT-487H
2003 3 Horse Slant Trailer with Living Quarters!!!
Very nice,clean trailer in good condition, with all the same equipment as the big trailers have, just smaller. Living quarters with short wall with dinette and separate bathroom. Door to horse compartment. Please see details for more pictures.


$25,200. Decatur, Texas.
Click on "More Details" for Pics!!!
Call Stacy at 601-749-5660, or click the REQUEST button below to email for more info on this trailer.
Item No: TX-HT-486H
1995 Shelby 2 Horse Straight Load with Living Quarters!!!
This is a 2 horse trailer is in good condition and is 7' tall so it can hold larger horses. It also has living quarters with bed, shower and much more. Please see details for more features.


$6,050. Dallas, Texas.
Click on "More Details" for Pics and Features!!!


Call Stacy at 601-749-5660, or click the REQUEST button below to email for more info on this trailer.
Item No: TX-ET-476H
2005 48' Car Hauler with Living Quaters!!!
This trailer is in very good condition and ready to haul your stuff. Please see details for features.


$27,500. Orange, Texas.
Click on "More Details" for PICS & FEATURES!!!


Call Stacy at 601-749-5660, or click the REQUEST button below to email for more info on this trailer.
Item No: TX-ET-479H
2009 20ft Gooseneck Dump Trailer!!!
This trailer is in very good condition and can be used as a Dump trailer or the sides can be removed to be used as a flatbed trailer. See Details for more features.
$12,000. Beaumont, Texas.
Click on "More Details" for more Pics & Features!!!
Call Stacy at 601-749-5660, or click the REQUEST button below to email for more info on this trailer.
Item No: TX-HT-473H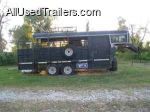 Heavy Duty Gooseneck Horse Trailer!!!
2 horse, slant, gooeseneck trailer in fair condition. Rubber-lined, with tack room and sleeping quarters over the gooseneck. Top needs repairs due to rust but the rest of the trailer is in good condition. Also would make a good landscaping trailer
$2,875. Winnie, Texas.
Call Stacy at 601-749-5660, or click the REQUEST button below to email for more info on this trailer.
Item No: TX-HT-466H
2001 TRAV-A-LONG OUTLAW HORSE TRAILER!!!
LS BODY STYLE 4 horse trailer with sleeping area. See details for more features.
$9,775. Hereford, Texas.
Click on "More Details" for Pics & Features!!!
Call Stacy at 601-749-5660, or click the REQUEST button below to email for more info on this trailer.
Item No: TX-DT-472H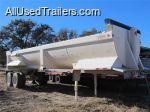 Like New 2007 32ft Dragon Demolition Dump Trailer for sale
2007 Dragon Demolition End Dump. Like new 32' Dragon Demolition End Dump trailer. Half round.
$25,800 Fredericksburg, Texas
Call Stacy at 601-749-5660, or click the REQUEST button below to email for more info on this trailer.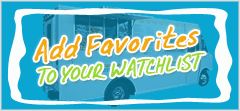 Login to Inquire Online
Call: 601-749-5660
Customer Experiences
12/30/2010

Melissa

I would like to thank you for all the help in selling my used vending machines. You were very helpful and i never had any issues or problems with any of the transactions.I recommend you and usedvending.com to anyone who needs to sell used vending equipment.

Thank you Melissa.

Mike
Garden city, Michigan

02/13/2012

Melissa Powers was very helpful to me throughout the entire process. Very courteous, professional, and prompt and thorough with her responses. This is a great outfit to do business with. I highly recommend. :)

RH,
South Carolina

03/16/2012

Melissa powers of used vending was very helpful and efficient in all of our dealings. I would recomend the company and Melissa in particular to anyone.

Gene,
Belmar, NJ

08/03/2013

Thank you Stacy! We couldn't have done this on our own. Thank you for helping us find a buyer, and for making the selling process so easy. We are very grateful.
R.L.
Severn, MD

03/24/2010

Wish I had known about Used Vending BEFORE I got involved with vending. Melissa has assisted me in selling 3 machines now, and does whatever is required to negotiate the deal. She is very knowledgeable of the industry, and up front about the current environment. She initially spent quite of bit of time educating me about the process and prospects. What a great forum for bringing vending buyers and sellers together. Thanks for all your help so far!

DJ
Dallas, Texas

03/30/2011

April Hurd was very prompt, helpful, and really cares about you as a customer. Excellent follow up.

WI

09/20/2011

We just wanted to tell you that April Hurd has done a superior job in helping choose machines for our first ventures into vending machines. We ordered and received the first machine and it has gone so well that we let April know what else wwe needed and have just ordered 2 more machines!

You're the epitome of customer service!
Barb Bumgardner, SNS
Food Service Director
Middleton School District

08/25/2012

This was the first time I purchased vending machines long distance, using a third party. The experience was smooth and seamless. I appreciate the help that Calice gave us in allowing this purchase to happen.

Thanks Calice! Yochum Vending
Pittsburgh, PA

02/18/2014

I truly enjoyed my experience with UsedVending.com, they were steadfast and structured with the entire process. I was able to search products and talk to a great customer service representative in Ms. April. She helped me receive my products within days with a smooth trustworthy transaction at a great price!
Thanks again April
Cordially,
Harvey in MS

09/15/2009

Please tell Melissa THANK YOU for her great assistance in helping me to sell all five of my machines. I was shocked at the little time it took for me to get buyers. I had posted them on another website some time ago and nothing happened. I was really impressed when Melissa called to inform me that three of the five had been purchased, a day or two later she called back to say she had a second buyer for the other two machines. I can't say thank you enough and I will definitely tell my friends and anyone else that I come in contact with about my great experience and professional customer service Melissa gave me in assisting my sell. All I had to do was sign my name on the consignment form, she took care of the rest.

DeBorah
Charlotte, NC

07/22/2012

I sold my food cart through Melissa at Usedvending.com. I really liked Melissa, and enjoyed working with her. I like her southern accent, too!! I would use you again, and recommend usedvending to a potential customer, should the opportunity arise.

Steve Kasel, former customer.



01/31/2013

Melissa , everything went great we are pleased with our purchase and we thank you for making it easy for everyone

G. C.
Kane, Pennsylvania

05/25/2011

Thank you, Melissa!!! We are so glad we chose Used Vending to buy our first vending machine. Working with Melissa was terrific. She helped us find the vending machine that would be the most beneficial to us at an affordable price. Because Melissa provided such excellent customer service, everything ran smoothly and turned out perfectly!

Kelly and Michelle

03/23/2011

April Hurd is a wonderful person to work with. She is very professional and patient. I had a great experience purchasing vender machine. I am sure I will come back again for more products in the future. Thanks, April.

Roger Zhang
Brooklyn, NY

01/19/2011

USEDvending.com is the greatest website to sell or buy vending machines. Customer service is the best I have ever worked with. I placed my information on the website and Melissa did the rest. Melissa provided a buyer and took care of all the paper work. The transaction went smoothly.
I look forward to working with Melissa again in the near future.

Julia
Marrero, La.

02/01/2011

Just wanted to take a minute to say how impressed I am by your customer service. We bought a cigarette machine from you all in 2007, we ended up selling the buiness so it went into storage. We aquired the business again and I couldn't find my manual. I spoke to my original contact, April Hurd, who was still so friendly and helpful. She sent me an email within 10 minutes with the manual attached. Thank you again! Kim

FL

04/08/2011

Had a great experience with Vanessa (Vee) leading the way - she contacted me regarding conditions of sale and from there the transaction took place in less than a week.

Dee, Michigan

06/18/2011

The purchase of my concession tailer could not have been a better experience for me! Melissa was great and took care of everything for me. Great experience at Used Vending and Melissa is the BEST!!!!

Noelle, TX

09/23/1999

I have had great results with the folks at Used Vending when selling my machines. If you want results, I would highly recommend their services.
Jason G.
Slidell, LA

04/29/2012

Pleasantly suprised on a quick sale. The whole process was easy and handled very professionally.

Tom Timms, MS

10/07/2010

After contacting 4vendingtips.com I was put in touch with one of the most pleasant, professional people I've ever dealt with. Jackie at Grand Slam Innovations has been an absolute pleasure to work with and it all started with a simple email to 4vendingtips.com. Connie Jordan was very nice and did a GREAT job putting me in touch with Jackie. Many thanks to Connie and 4vendingtips.com.

Charlie DiPatri

12/28/2010

Melissa,
Thank you so very much for everything you've done for Greg & I. Where do I email a letter of how well we were treated!

Sincerely,
Greg & Colleen

10/07/2009

Melissa did a terrific job at getting my machines sold. I would recommend her any day!!!
Thanks so much Used Vending...
Linda Schoeffler

Sacramento, Calfornia

02/07/2012

Calice has been great!!!!

GT,
Houston Texas

10/26/2009

i enjoyed this knowldageble visiting this site.

Phoenix, Arizona

08/28/2011

Yippeee!! That is the last batch of those confounded machines.
Attached is signed ownership transfer form... It's been a pleasure working with you.. Thanks Melissa, for all your
assistance over the past year to get these OUT of my garage....

Darlene,
Texas

10/15/2013

I purchased two food concession trailers recently with Melissa acting as my broker. One of the trailers was 700 miles away. I was able to make all arrangements through Melissa, including inspection. She handles all details flawlessly. The trailer was picked up and delivered through a third party transporter. The only hitch in doing business with UsedVending is the hitch used by the transporter. Needless to say, I am a totally satisfied buyer and would gladly use Used Vending the next time I am in the market for a trailer.
Stephen W.
Miami, FL

08/26/2012

Calice and Used Vending ROCK!! Used Vending has been a fabulous way to purchase bulk vending equipment. Calice has worked hard to get me the best price on all of the equipment. I will continue to utilize Used Vending and Calice for my equipment needs.

C.F.
Virginia Beach, VA

10/13/2009

Dealing with April was a real pleasure! When she told me that we would have the deal wrapped up that day I thought no way - but she was true to her word. If I could deal with more people like her I'd have a whole lot more hair.

Bill Ruby
Las Vegas Ice Center

10/24/2011

When I contacted 4vendtips.com I wasn't sure of the process. Stacy Sweet immediately contacted me and thoroughly explained how their service works. She was diligent in ensuring that our current vendor was not on their list to avoid an embarrassing situation. Within 24 hours, a vendor contacted and met with me, and agreed to start service within 2 weeks. I figured that was the end of any communication but to my delightful surprise, Stacy followed up with not 1 but 2 emails to ensure our vending needs were being met. Using 4vendtips.com totally took out the hassle of trying to find a new snack vendor. This concept is a really great, hassle-free service to hook up companies with vendors. Thank you Stacy for the thorough follow up!

Happy Customer,
Franklin, TN

04/30/2014

I had dealt a lot with Melissa and Stacy through the selling of my concession trailer and equipment. Both of them were on the ball when it came to serious offers about my stuff and Stacy was the man who got my stuff sold. He made sure that the gentleman who was interested in my stuff was extremely serious in purchasing it because the gentleman was 3000 miles away. As a result my stuff was sold and I am extremely satisfied with the work that was done in getting it sold. Thank You Melissa and Stacy for all your hard work.
Sincerely,
Patrick
Riverview, Fl

08/20/2010

This is my second time working with Melissa. She has been a great help to me in both purchases. She is very helpful and knowledgeable about the products they sell. Thanks Melissa

Vanessa, Louisiana

06/23/2011

April made the whole process a breeze. Thanks for helping me find what I needed quickly and easily!

Mike, NJ

03/10/2014

I am so pleased I chose to work with USEDvending.com to buy my new food truck. Melissa was a tremendous help, and made me feel like I had a partner in my search for a new vehicle, not just a sales rep looking to close a deal ASAP. I would recommend usedvending to anyone who wants to buy or sell. They were thorough, efficient and responsive.
L.S.
Virginia Beach, VA

11/30/2008

Seller and I are happy. You do good work. I ended up getting a personal loan to get it started.

thank you

Yemassee, South Carolina

08/26/2009

I just wanted to say how happy I was with your handling of the sales of my catering truck. Melissa did a fantastic job at coordinating the flow of information between myself and the buyer. It was a pleasant sales experience.
J. R. Smith,
Leesburg, Florida

06/28/2010

Working with Melissa has been a pleasure. Not only was she courtious, prompt in returning phone calls and e-mails but she made sure our transaction ran smoothly. She even provided her cell phone number in case we had any questions after hours. Thanks Melissa for making this easy.

Barbra, GA

11/06/2010

Melissa was extremely helpful and professional with us as a first time buyer. She made everything go smoothly and I was not only extremely impressed by her efforts through the purchasing process, but with the follow up as well. My company will definately be using Melissa and her company again. Thank you again.

Rob G
Pennsylvania

06/15/2012

I would like to say Thank You to Calice and Usedvending.com for being proactive in finding a buyer for my Combo Vending Machines. Service from start to finish was outstanding for a first time seller.

Norman,
Staten Island, New York

04/08/2011

Wow! Vanessa, you & your colleagues at 4 Mega have done it again! The new account that you referred me to is awesome! It's amazing how easy you make it for me, you do all of the locating work and I just meet and shake hands with the contact & roll in with my machines! What a winning combination! I appreciate you, Vanessa, and your co-workers at 4 Mega Vending.com, and I look forward to conducting lots of business with you! Thank you!

Victor Carter

03/05/2013

Dear Stacy,
My brother and I would just like to personally thank you and your business for the excellent service we received. You guys have handled all these little things with the shipping excellently and we are very appreciative. We ordered a Snack machine from another company at the same time as we ordered your drink machine and the service we have received from that company has been awful. So I just want you guys to know that you're great and we will definitely order from MegaVending when we get our next account.
Thanks, John
Orange City, FL

02/23/2012

I am new to the vending business and really appreciate the help of Mr. Stacy Sweet in finding me a location to install my machine. Thanks, again.

Gary,
Louisiana

07/25/2010

Used Vending was great in helping me despose of all of my vending machines. The add was great, they helped me negoiate price and did everything they could to bring buyer and seller together. These people are the best.

Dave Clement,
Madison, Alabama

05/12/2009

April,
We had lost our vending machines when our office burned in 2006, our employee/snack fund had barely stayed solvent using the honor system. In less than 5 months after purchasing the combo snack unit, we are consistently profiting $100/mo in a 20 person office and the footprint of the unit is about 1/3 the space of our previous soda and snack machines, plus we don't need to constantly interrupt the cashier for change.
The combo unit has worked out for us vey well.
Thanks.

Jeff
Pensacola, Florida

11/28/2013

Thanks Mellissa, everything was as represented. The deal was so easy, I will not hesitate to call you again.
B.C.
Bloomington, IN



12/06/2011

Melissa Powers was very helpful at facilitating the purchase of 2 soda/snack vending machines. The process was easy. She was very quick and answered all of my questions. Thanks!

Wendy J,
Colorado Springs, CO

12/06/2009

I am BEYOND satisfied with your services. Melissa not only helped my mother and I with a purchase of a catering trailer earlier this year. But, she assisted us in a sale of one we had to do just this past week. From beginning to the very final piece of paperwork they were just a phone call away. Melissa and Cheryl made our buying and selling experience a very smooth one.Thanks girls.

Gainesville, Georgia

09/19/2012

I cannot say enough about this website. Melissa was excellent. What drive and dedication, Melissa worked with the buyer, stayed in contact with both of us. Follow up calls for both parties. I cannot say enough about this company, my trailer was sold in roughly 5 weeks, amazing. Very satisfied. Thank You Melissa and Usedvending.
A.P.
Michigan


03/03/2010

Melissa and Used Vending handled everything very professionally

Spring, TX

06/30/2011

I was very pleased with the location service and Stacy Sweet!! It really saves time and money to use this service. Great Job!!!
Thanks,

Darrell, SC
See Hundreds more or Write your own...