TEXAS
Texas Trailers & RVs for Sale! Buy or sell used trailers in Texas – we have used RVs, used horse trailers, used camper travel trailers, used heavy equipment trailers, used dump trailers, used livestock trailers, etc… AllUsedTrailers.com brings Texas safe, easy transactions of buying used near you!
DISPLAY OPTIONS
Item No: TX-HT-534H
1992 - Hart 3 Horse Slant Trailer with Full Living Quarters!!!
This deluxe horse trailer has plenty of amenities for you and your horses. Roof mount a/c, a new 2 speed jack, kitchen, bath & bedoom. It's in like new condition. See details for list of features & equipment.

$11,000. Atlanta, Texas.

CLICK on "MORE DETAILS" for PICS & FEATURES!!!
Call Stacy at 601-749-5660, or click the REQUEST button below to email for more info on this trailer.
Item No: TX-ET-474H
1992 Benlee Rolloff Trailer!!!
This trailer has 60,000 Lb Capacity, 5 Stage Inside Cylinder, 3 Stage Outside Cylinders and 33' Rails and is in good condition.
$24,145. Houston, Texas.
Click on "More Details" for more Pics!!!


Call Stacy at 601-749-5660, or click the REQUEST button below to email for more info on this trailer.
Item No: TX-HT-488H
2006 4 HORSE TRAILER W/LIVING QUARTERS!!!
This trailer is 8' wide, 8' tall, and includes full living quarters. It is a 4 horse slant load trailer with full carpeted side tack w/ four saddle racks and mega bridle hooks-over 40 hooks. This trailer has been well kept and is in very good condition. Please see the detail for more information on the features.

$54,985. Stephenville, Texas.
Click on "More Details" for Features!!!
Call Stacy at 601-749-5660, or click the REQUEST button below to email for more info on this trailer.
See what other customers are saying...
Hey there! Pick up went great!! Rosendo and his wife Veronica were very gracious. Rosendo and his son helped Steve load all the machines. All 32 were in boxes. Everything was there but a set of instructions. Rosendo is going to look for his set and fax me a copy. If he can't find it, he will call the company and get a new copy.


The entire experience of buying my new business was easy, fun, and stress free due to your hard work and caring attitude. Thank you. Now, I only hope that my business itself will be just a fun.


I'll be back in touch with you when I get these machines up and running. By then, I'll be "biting at the bit" wanting to enlarge. Of course, I wouldn't think of using anyone else but you and USEDvending.com


Thanks again, Patti
---
Dear Melissa,
Please use this as you like. It is from the heart !

"Usedvending.com was a lifesaver for me in selling my concession trailer. After trying the popular ......list for 8 months and attracting hundreds of scammers, deadbeats and people who wanted me to finance for them, I found Melissa! She helped me fine tune my ad and target the right buyers. My deal went fast, and I had my money within a week from the time the buyer first came to look ! I can't say enough about the professionalism at Usedvending.com."

Dennis Coffey, New York
Item No: TX-HT-487H
2003 3 Horse Slant Trailer with Living Quarters!!!
Very nice,clean trailer in good condition, with all the same equipment as the big trailers have, just smaller. Living quarters with short wall with dinette and separate bathroom. Door to horse compartment. Please see details for more pictures.


$25,200. Decatur, Texas.
Click on "More Details" for Pics!!!
Call Stacy at 601-749-5660, or click the REQUEST button below to email for more info on this trailer.
Item No: TX-HT-486H
1995 Shelby 2 Horse Straight Load with Living Quarters!!!
This is a 2 horse trailer is in good condition and is 7' tall so it can hold larger horses. It also has living quarters with bed, shower and much more. Please see details for more features.


$6,050. Dallas, Texas.
Click on "More Details" for Pics and Features!!!


Call Stacy at 601-749-5660, or click the REQUEST button below to email for more info on this trailer.
Item No: TX-ET-476H
2005 48' Car Hauler with Living Quaters!!!
This trailer is in very good condition and ready to haul your stuff. Please see details for features.


$27,500. Orange, Texas.
Click on "More Details" for PICS & FEATURES!!!


Call Stacy at 601-749-5660, or click the REQUEST button below to email for more info on this trailer.
Item No: TX-ET-479H
2009 20ft Gooseneck Dump Trailer!!!
This trailer is in very good condition and can be used as a Dump trailer or the sides can be removed to be used as a flatbed trailer. See Details for more features.
$12,000. Beaumont, Texas.
Click on "More Details" for more Pics & Features!!!
Call Stacy at 601-749-5660, or click the REQUEST button below to email for more info on this trailer.
Item No: TX-HT-473H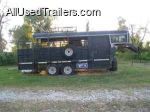 Heavy Duty Gooseneck Horse Trailer!!!
2 horse, slant, gooeseneck trailer in fair condition. Rubber-lined, with tack room and sleeping quarters over the gooseneck. Top needs repairs due to rust but the rest of the trailer is in good condition. Also would make a good landscaping trailer
$2,875. Winnie, Texas.
Call Stacy at 601-749-5660, or click the REQUEST button below to email for more info on this trailer.
Item No: TX-HT-466H
2001 TRAV-A-LONG OUTLAW HORSE TRAILER!!!
LS BODY STYLE 4 horse trailer with sleeping area. See details for more features.
$9,775. Hereford, Texas.
Click on "More Details" for Pics & Features!!!
Call Stacy at 601-749-5660, or click the REQUEST button below to email for more info on this trailer.
Item No: TX-DT-472H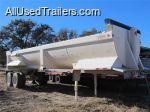 Like New 2007 32ft Dragon Demolition Dump Trailer for sale
2007 Dragon Demolition End Dump. Like new 32' Dragon Demolition End Dump trailer. Half round.
$25,800 Fredericksburg, Texas
Call Stacy at 601-749-5660, or click the REQUEST button below to email for more info on this trailer.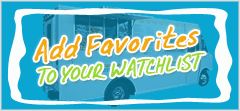 Login to Inquire Online
Call: 601-749-5660
Customer Experiences
12/29/2009

dear melissa i would like to thank you and used vending company for the best service i have ever had. the sale of my concession truck went real smooth. a job well done.

if you ever need a reference please have them call me

chuck neri
stafford springs ct

02/12/2013

After our business failed we were worried that selling our concession trailer would be difficult. Since we are in a small town in Kentucky we felt like it would be hard to find local buyers. Melissa did a great job advising us on pricing, our pictures, and our followers. She helped us find a buyer in a reasonable time and was available to answer our questions along the way. She even helped us through some difficulties as the sale was coming together. We were very happy with Melissa Powers and Usedvending.com.

-Jason
Berea, KY

04/12/2010

You did a great, fast job getting these machines sold. I will be sure to recommend you
to anybody wanting to buy or sell a vending machine.

James

03/12/2015

Calice, Having never purchased vending equipment through USEDvending.com. I must say that my first time experience was positive. The negotiation process between myself and the seller was smooth; the broker (Calice) was responsive to my questions and all issues where handled in a professional and business like manner. The document processing involved with the purchase transaction was very easy to understand and navigate. Overall, I would buy through USEDvending.com in the future.
Sincerely,
LAUNDROLUX - HAVRE DE GRACE, LLC
Stan Marshall - General Manager
Havre De Grace, MD

02/07/2010

Buying our vending machine was easy and professional. I appreciated all of Melissa's help in finding the right machine, it's perfect for our youth department!

Kristi
Snoqualmie, WA

11/11/2016

The transaction was great. Other than a few hiccups with check image, it was seamless. You guys run an A+ business and its always a pleasure getting the extra sales.
Joe Rush,
Virginia Beach, VA

03/28/2012

We posted our trailer on 3/19, in three days we had a buyer and the transaction was complete on 3/28. Melissa is absolutely awesome!! She answered all of our questions and was always professional. Thanks for all of your help!!!

Mary,
Jasper, GA

09/22/2009

April was very helpful and especially nice and professional. She was able to answer all my questions quickly and accurately. She was a pleasure to work with and would not hestitate to call her again if I needed further assistance. Thanks April for a job extremely well done.

M. Pate
Normal, Illinois

02/07/2012

Calice has been great!!!!

GT,
Houston Texas

11/04/2016

April --I'd like to thank you and your team for making the buying process so simple. We just completed the purchase of our second set of healthy vending machines and except to continue to purchase the machines through USEDvending. April makes the process simple, easy and stress-free. Both times the machines have been "as advertised and described" in the postings and the transaction has gone smoothly.

Thank you,
Jeff

09/19/2012

I cannot say enough about this website. Melissa was excellent. What drive and dedication, Melissa worked with the buyer, stayed in contact with both of us. Follow up calls for both parties. I cannot say enough about this company, my trailer was sold in roughly 5 weeks, amazing. Very satisfied. Thank You Melissa and Usedvending.
A.P.
Michigan


11/01/2010

Everything went like clockwork! Thank you so much for your help. Will certainly be in touch when we have another location to place!

Thanks, Jane

07/05/2010

April was a FANTASTIC representative. She was very easy to work with and has a very sweet personality. I hope to deal with her again on the next machine I will be purchasing.


Paul Haanen Jr
Pres. AWC Employee Committee

07/11/2009

I enjoyed working with Melissa. She was very helpful and answered all of my questions. I sold my machines in only a few months.

Greg,
Mississippi

10/09/2012

Hello Melissa, I know it's a bit late but I wanted to say Thank YOU !!! for all the work you did for us on the last transaction. The machines are in great condition and working great. Excellent buy!!! Thanks Again!!!

C. Velez
Jacksonville, FL

04/30/2014

I had dealt a lot with Melissa and Stacy through the selling of my concession trailer and equipment. Both of them were on the ball when it came to serious offers about my stuff and Stacy was the man who got my stuff sold. He made sure that the gentleman who was interested in my stuff was extremely serious in purchasing it because the gentleman was 3000 miles away. As a result my stuff was sold and I am extremely satisfied with the work that was done in getting it sold. Thank You Melissa and Stacy for all your hard work.
Sincerely,
Patrick
Riverview, Fl

10/15/2009

Whenever I contacted Melissa, she was always prompt getting back to me and very friendly and helpful. My overall experience with Usedvending.com was positive and I would recommend them to anyone looking for vending equipment.
Donna J. Morgan
Alpena, Michigan

08/01/2011

I worked with Stacy at 4VendingTips.com and he was extremely helpful and followed up with me every step of the way! I got set up with my new vending company quickly and easily! Thanks for all your help Stacy, I will definitely recommend your services to anyone that I hear is looking for a vending service.

Thanks again!
Karla
OH

I want to say a big "thank you" to Julie Hunger. I have just completed a purchase of four vending machines, and the transaction worked perfectly, thanks to her tireless efforts. There was a bit of negotiation involved, with quite a few telephone calls necessary to keep everything on track. But through it all, Julie kept the deal together, handled all of the paperwork with great expertise, and stayed in communication at all times. I am a satisfied customer, and will be happy to deal with usedvending.com again.
Sincerely Bill H.

06/10/2014

Hi Melissa, I just wanted to send a quick note of thanks. Your help with the purchase of our food trailer was exemplary! I thank you for the continued communication through out the process most of all. After having the first trailer become unavailable, you added us to the MeFirst list which is what allowed me to get a great unit. The trailer exceeded our expectations and is exactly what we needed. I look forward to future business with you and your company, and have already been telling others about our experience. Glad I found you in my searching, it was worth the wait.
Thank you,
Kimberly Parent- CA

02/27/2012

My experience was one to remember! Tara Nelson-Pettigrew was amazing and never stop placing all my needs and concerns first. I look forward to business with her and the entire Company in the very near future! Thank You.

08/22/2009

Hi April, I wanted to get back to you.

In my dealings with you I have been very impressed with your customer service skills and your willingness to go the extra mile. Your attitude is both refreshing and greatly appreciated. I wish every business that I dealt with had your friendly demeanor as well as your knack for following up.

Thank you so much for all of your extra efforts. It is my pleasure to work with someone who is so committed to helping their customers.

Best regards,
John
West Haven, CT

09/18/2015

Jennifer, I just wanted to thank you for being so efficient and helpful with the purchase of the concession trailer we bought through your company!! We are very happy with our purchase, everything went very smooth!! Again, thank you so much,
Sherry Minor.
Bethpage, TN

12/29/2011

I presented a delima to Stacy Sweet and he came through like a champ! We ordered 4 machines for a vending contract we were awarded at the last second. We ordered the machines on 12/21/11 and HAD to have delivery NLT 12/29- as you can imangine this presented quite a problem with shipping being so close to the Christmas holiday. Stacy went above and beyone the call. The original shipper backed out on the delivery date and Stacy worked his tail off securing another shipper who delivered my machines on time and in great condition! Your company is lucky to have an employee who cares that much and is willing to go the extra mile for excellent customer satisfaction.

Carthage, MS

06/15/2015

Hi Melissa,I wanted to thank you. I really never thought we could sale the trailer so fast. It was easy, very easy and faster than what i thought. Our buyer was serious and did not came to try to lower the price or anything. Thank you.

Ivan Enrique Gonzalez Lauzardo,
Miami, FL

08/23/2010

Through youe site i was able to identify sellers that were close to home and with quick response from Melissa was able to acquire the machines i needed to replace a couple that were no longer working. My experience in picking them up was quite agreeable and both seller and buyer were satisfied.

John, Orangeville ON Canada

08/12/2012

Dear Melissa, Thank you so much for all your time and help with the used trailer from Brooklyn. You provided us with all the information we needed and were able to answer all of our questions when needed. The buying of the trailer this weekend went very smoothly and it looked exactly like the pictures and had all of the amenities which were listed. Once again thank you for your time, information and all of the knowledge you were able to help with throughout this process.

Sincerely, Jennifer, Christopher & Dominick
New York

Hi Gini, This was my first experience and transaction with your machine placement program. Everything went very smoothly and expedious as we conversed back and forth via email or telephone. I appreciate your quick response and thoroughness in providing the needed information. A vending machine has been placed and the customer is very excited about it. Thank you again for the referral.

Tom Mennetti
South Carolina

10/03/2010

When I put my concession truck on USEDvending.com I thought that I might get a call or two. Boy was I surprized!!! In just 3 weeks my truck has been sold due to the hard work of Melissa Powers. She was very professional and consistant in persute of finding the right buyer for my unit. I would like to thank you Melissa and USEDvending.com for a job well done.

Kentucky

10/13/2009

Dealing with April was a real pleasure! When she told me that we would have the deal wrapped up that day I thought no way - but she was true to her word. If I could deal with more people like her I'd have a whole lot more hair.

Bill Ruby
Las Vegas Ice Center

09/24/2015

I would recommend for anyone in the business to USEDvending.com . It was easy and the brokers and customer service were knowledgeable and very friendly. My broker Jennifer was awsome, and made my experience getting into the business more wonderful than I had expected. She went above and beyond for me, kept in touch until we found what I was lookng for.
Barbara Hastings,
Mount Pleasant, NC

03/19/2014

April Hurd was wonderful in her customer service skills. She was very polite.

A. Wall
Morgan's Point, TX

08/21/2011

All I can say is Stacy rocks! Quick and dependable!

Shannon B.
Arlington, TX

05/28/2010

Working with Millisa Powers was as fascinating as a roadkill. She explores, analyze and mediates between the buyer and seller to get my requests to purchase vending machines satisfied at the least possible time. Thank you Mellisa.

03/11/2012

I was very satisfied with the Professional customer service that we received. Melissa Powers was a pleasure to work with and she is very knowlegable on what she sells. I would recommend this to anyone looking to for a used or new machine. Thank you Melissa for a Great Job.

Scott,
New Jersey





08/24/2009

I sold my 48 Vendstar candy machines through USEDvending.com. The service is very good. There was always someone answer my questions and phone calls. I had a very good experience by working with them.

Derwood, Maryland

09/06/2016

Professionals at their Best. I listed my Food Trailer with UsedVending; Melissa Powers had several buyers for me. The first buyer had problems and was unable to complete the transaction. Melissa keep me informed the whole time. When the deal fell through, Melissa had 2 backup offers waiting. Melissa contacted the 2nd buyer and within a couple of days the transaction was complete and I had my money. I have listed another item with UsedVending and Melissa has buyers for it. UsedVending is a GREAT company to work with and Melissa is the bomb. Thanks so much for caring.

Kenneth Nutt
Clovis, NM

03/13/2015

I found Used Vending when I decided I really wanted to get out of the RAT RACE and stop making others rich and make myself some money instead! Used Vending had so many options for mobile food start ups I was overwhelmed. Finally, a MATCH! Plus, the owner was only 60 miles from me. Yes, I picked up "The Beast" as we call our food trailer and made new friends. The previous owner was so kind and we just clicked. She gave me great tips on the biz! Used Vending Melissa Powers was the agent that put the whole thing together. MAN---I wish she was available for all of the biz stuff I have to do from now til I open....lol! YOU CANNOT go wrong with this agency. They truly JUMP RIGHT ON IT! I want to thank Melissa again, you gave me and my daughter and son a REAL COOL and FUN yet challenging future! We will send photos once the biz is up and running. I will also give the info on Used Vending to anyone looking for anything MOBILE FOOD!
Thanks S. Golden-
Edgewater, Maryland

Melissa was great, she brought me a couple offers, but the people backed out at the last minute. Thanks, I would use this company again.

03/23/2000

My experience with Eric Normand has been nothing but good. Have had two separate transactions with Eric and both have gone quickly and as represented. Received both payments promptly by mail with a check and no problems.

Ron
Texas

07/24/2011

Stacy Sweet is the man! He's a real stand up guy. He helped me to get the right location to increase my profits. He was always open and honest with me and provided me with valuable info that lead me to secure my location. I can't wait to secure my next location via 4 mega vending and honest hard working people like Mr Stacy Sweet! Please keep the leads coming thanks for everything.

Kenneth Bacon,
NY

11/06/2013

I would like to thank Melissa Powers for all her help, she was very professional thru the whole process of selling my food truck. She walked me thru every step from the time my truck was put on your site until the very end when it was sold. I will be letting all my friends know of your site in case they have a need for it in the future. Once again thanks to Melissa, & the best part, it was sold in less than three months!
Thank You,

Joe B.
Cape Coral, FL

10/25/2009

The staff at 4 mega vending Co.is wonderful especilly Ms.April Hurd.She was very professional and went above and beyond the callof duty. When i am ready to buy my next machine,it will definitely be with 4 mega vending. Contact Ms.April hurd,she will take care Good care of you.
Kervin Nicholas

11/06/2013

My experience with Mega vending can be summed up in one word, AMAZING! From the time that I entered my information into their system, I was immediately taken care of. April was so attentive to the needs we required, incredibly understanding, and efficient in executing a perfect fit for our company. We had a very smooth and easy experience and we will definitely refer them in the future.

J. Ortiz
New Jersey

08/13/2010

Posted my add in June and sold 4 of my vending machines in August! I never thought I would get such a fast response. It was nice to have a person behind the wed site that I could ask questions and it was an additional plus that the person I was dealing with was Melissa! She had all the answers and was a pleasure to deal with, thanks Melissa and thanks to USEDvending.com!

New Jersey

10/22/2009

4megavending.com was awsome.
very fast response, very friendly people, had my machine in about 1 week.

mike seemann
crest hill, il.

12/09/2010

Thank you for all of your help in obtaining our two machines last month. You made it very easy and the transaction went smoothly. We appreciate your patience in helping us get this done. If we need more machines, you will be the first one we call.........you made things so much easier than we thought possible!!

Darwin,
MO

12/06/2009

I am BEYOND satisfied with your services. Melissa not only helped my mother and I with a purchase of a catering trailer earlier this year. But, she assisted us in a sale of one we had to do just this past week. From beginning to the very final piece of paperwork they were just a phone call away. Melissa and Cheryl made our buying and selling experience a very smooth one.Thanks girls.

Gainesville, Georgia

10/26/2009

We were very impressed with Mellisa and all the hard work she put into selling out conssesion trailer for us, she was very easy to work with and took care of all our needs, I will defenitly contact her for any future needs.
Thank you so much.
Meagan, Texas
See Hundreds more or Write your own...