RHODE ISLAND
Rhode Island Trailers & RVs for Sale! Buy or sell used trailers in Rhode Island – we have used RVs, used horse trailers, used camper travel trailers, used heavy equipment trailers, used dump trailers, used livestock trailers, etc… AllUsedTrailers.com brings Rhhode Island safe, easy transactions of buying used near you!
DISPLAY OPTIONS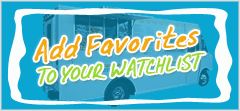 Login to Inquire Online
Call: 601-749-5660
Customer Experiences
03/03/2015

Hi Melissa, Sorry I did not get back to you in a timely manner. I have been busy. I just wanted to tell you thank-you for working with me on finding me the perfect truck for my business. The truck that I purchased is perfect for my business. The purchase was a simple straight forward process. (A series of actions, changes, or functions bringing about a result) This truck turned out to be a super good deal. Thank you again.
Suzette
Seattle, Washington

12/20/2012

I cannot recommend this site enough; Melissa Powers made selling my trailer so easy taking care of everything all I had to do was sign the papers. She kept me up to date on the people that were interested in the trailer and made sure they had all the information they wanted. Thanks for all you did.

J.G.
Moorhead,MN

10/07/2009

The Machine we purchased works great for what we need. we put chocolate covered espresso beans in it and they go quick. It is real easy to fill

McHenry, Illinois

10/18/2016

The sale went great he is very pleased with the product. The buyer was very professional and nice demonstrated everything we need to know about the vending machine. It was a pleasure working with you. I hope your company knows what an asset you are.
Thank you,
Dorothy Meadows
Greensboro, NC

10/22/2009

Used vending sold my used vending machines Melisa handled the transaction it was a hard transaction. MELISA handled it very well and all parties were very happy and the transaction was very good. Used vending lived up to all of ther agrements. I am very happy with Used Vending and am looking foward to doing futcher
business with useed vending
sincerly
Eddie
Salisbury, MA

05/09/2016

Hi April, I'd like to thank you for selling another one of our vending machines. Like our past experience with UsedVending all went smoothly. Thanks for your great customer service. Looking forward to selling another one soon.

Pete Morales,
Harleysville, PA


01/27/2017

Really impressed with Used Vending website very helpful and they always kept me informed with pricing update. There staff was very helpful with paper work for both parties to close and protect buyer and seller.
Wade Sinor,
Seminole, OK



10/17/2012

Mad Sam's Mobile food unit is up and running in the Kentucky area....Would not have been possible without the wonderful help from Melissa..she answered every question ( being new at this I had a bunch )and if she didn't know she would find out....anyways she did a wonderful job and I wouldn't hesitate to use them again........

Mad Sam's in Columbia KY - Stop by and see us

11/14/2017

Melissa from UsedVending was great through the whole process of selling my food truck. It was a painless experience. Melissa even checked with me on her day off to let me know the status of my transaction . Thanks for all you did Melissa.
Pete Stiles,
Albuquerque, NM

10/20/2009

I worked with April over several months to get everything worked out perfectly! She was amazing in every aspect. Every question we asked she had an answer for and responded very quickly!!! She went above and beyond any customer service expectations. THANKS APRIL!!!!!!!

Tomball, Texas

02/23/2013

Your company was terrific, and Amanda Haynes was a huge help. It was great doing business with you!

M. Russell
Dallas, TX

07/23/2015

Our experience selling our food truck on USEDvending website was great! It allowed us to expose our food truck to new markets easily. The selling process was also painless and great.
Patee Green,
Gainesville, FL

I have only been using 4mega vending for a few weeks now and can tell you so far that they are always prompt with their response times. Melanie has also given me good leads which I am currently following up on as I write this! Thanks so much!

02/19/2011

I have just recently involved in doing business with usedvending.com. I must say, my experience so far has been the best I've ever had since doing business. Melissa has been great. Melissa made the transition to buying and acquiring my vending machines with location smooth and timely. She answered every questions with specific details. Melissa addressed my concerns with care and understanding. I felt like I was speaking to a friend rather than to someone I am trying to do business with. This is how comfortable and at ease Melissa made me feel.

E. Adrien

Port Jervis, NY

07/13/2016

I just recently sold my food truck that I had listed with Usedvending.com. Melissa was my contact there and she did a great job handling the sale. It makes things a lot easier when your not used to selling. All the paperwork was provided which made it a breeze. I would list items again on USEDvending.com.
Victor Routsis
Richmond, VA

03/01/2017

What an experience. I have been looking for the perfect trailer to start my own catering business out of and I saw a website called Usedvending.com. I went on and looked for almost 2 years and then I saw the one. It was as simple as a phone call. Wendy was so awsome to work with . She was there to help me through every step of the way, she made me feel like family and not just another sale. 100 stars all the way. Thank you you for all your help Wendy & all Y'all at Usedvending.com keep in touch eh!!!

Bevan Sweeney,
Terrance, CAN


12/29/2009

dear melissa i would like to thank you and used vending company for the best service i have ever had. the sale of my concession truck went real smooth. a job well done.

if you ever need a reference please have them call me

chuck neri
stafford springs ct

Melissa was a great help with helping us buy a food trailer in Atlanta Georgia. With out usedvending.com the transaction would not of happened. I would of bought a lesser trailer locally. Thank you for your help. God Bless Brad & Rea San Angelo, Texas

07/04/2012

We recently bought a food truck and couldn't be happier. Gini Sweet did an awesome job for us. She was prompt and efficient which was critical because of our desire to purchase a truck immediately. Gini, thank you for your excellent service and helping us realize our dreams.

Kathy R.,
Wheel Good Food, LLC Anchorage, Alaska

05/04/2017

Selling my U-Turn vending machines with Usedvending was definitely a positive experience. I worked with Grey on selling my machines and he was on top of the entire selling process. He was always available the times that I called with questions and I never felt rushed. The entire selling process went as planned and I would recommend to anyone to do business with this company.

Dwight Smith,
Wellington, FL

12/20/2016

Used Vending was terrific.They kept at it until we sold our trailer. All over the internet AND for free!
Amporn Wright,
Bismarck, North Dakota

01/20/2015

We are a small company and found it hard to find vending options for our office. However, MEGA Vending made everything simple for us. From inquiry through installation, MEGA Vending assisted us every step of the way. Thanks!
Liz Jacobs, Director of Marketing
MPC Group, LLC
Chicago, IL


03/12/2015

I would like to personally thank Melissa from UsedVending.com for her remarkable customer service. This was a first time purchase for me and Melissa walked me through the process and secured a great deal for me. I can not be more pleased with my transaction and the customer service I received. BIG THANK YOU!!!!
Jeff in Florida

10/28/2014

To whom it may concern, I'd been searching your web sight for sometime looking for a concession trailer to start a business. After finding one that might fit my needs I contacted your web sight. I was surprised at how quick a response I received. Crissy, one of your Reps. was who helped me through the process. Her personable manor put me at ease and made me feel comfortable with my business venture. Each question I had was responded to by Crissy quickly. She found out all I need to know in order to make a reasonable offer. After making a decision to buy, the paperwork was made simple and fast. My experience with Crissy (UsedVending) was completed from start to finish in four days. Thanks so much for making this big buying experience as painless as it was.
Ronald Judkins,
Longdale, Nevada

01/23/2015

At first, I began to wonder if my machine would ever sell. And, then I found USEDvending online. I submitted my information, and waited for a bite. This company, really knows it's stuff. Because, within a couple of months, my machine sold. The transaction with the buyer went smooth, and easy. This company does ALL the leg work, and you just rake in the profit. I must say, I have had a GREAT experience with this company, and Calice. She was both courteous, and professional. If I should need them again in the future, (which I most likely will) I will definitely use their service. I was totally satisfied, with the way in which they conduct their business!!! Thank you !!!
James Dodd,
Lawrenceville, GA

11/14/2010

Vanessa was great to work with. I received her E mail, made a phone call, met with the customer & moved my machines in. It was a slam dunk! Easy. Thank you Vanessa!

KS

04/28/2013

Excellent service from Stacy Sweet! He was able to provide me with a location and a machine! I would recommend this company to anyone in the vending business.
F.C.
Louisville, KY

10/15/2009

melissa did a fast and wonderful job selling my machines thank u. od

Raymore, Missouri

09/18/2009

I made one phone call and the rest was handled.

You can not get any better than that.

Chuck
American Linehaul Inc.
Wood Dale, Illinois

11/04/2009

April at 4Mega Vending is the best. I had a time frame that needed to be met and she pulled it off. All she said she would do she did. I will always and only use april in the future. Thanks again

James
Long Island NY

03/23/2016

Melissa you have been more than amazing with the help you have provided for the 2 trailers we have purchased. Thanks you so much...This is the start of a new business for Jerrood and I. We are grateful that you listened to our needs and provided that...twice

Thanks again,
Rhonda Brockington
Rock Hill, SC

12/03/2015

GREG WAS VERY PROFESSIONAL AND ALWAYS CALLED ME BACK.I WILL USE HIM IN THE FUTURE AND RECOMEND HIM TO ALL MY FRIENDS.HE REALLY FOLLOWED UP WITH MY PURCHASE OF THE FOOD TRUCK.
WILLIAM BUK
OCKLA, FL

01/31/2011

I want to thank April for all her help. I came into purchasing a vending machine with very little knowledge. She was extremely helpful and never pushy. We plan on purchasing another machine this year and I won't even bother looking around. I'm going straight to April.

Harrisburg, PA

10/09/2017

UsedVending.com sold a concession trailer for me. It was the easiest selling process, they were friendly and caring. Tonya made my experience of selling a trailer painless. She called with updates and kept me well informed. All I had to do was meet the buyer with the trailer. Thank you UsedVending.com.
Debra Savoy,
Orange, TX

11/15/2017

I will like to say I love using UsedVending to sell my Trucks; my experience was excellent , great customer service and customer satisfaction, the representative Tonya Wages help me during the process of selling my truck- very professional , I will definitely do more business with this great site service.
Sincerely,
Angel Lorenzo
Williamsburg, VA

03/28/2010

Thank you for all of your help. I am just starting my company and so far you have provided more info than others.I look forward to working with you in the future.



Chris

04/07/2016

Fast and smooth operation. Got the call, next day the equipment was picked up. Thanks April.
Chris Kane,
Anaheim, CA

06/04/2015

Thanks for making the sale of my vending machine go so smoothly. Upon receiving the initial three emails, it felt somewhat overwhelming but instructions where clear and concise, which made the whole process actually straightforward and simple. At one point in the process, I felt a little bit in the dark on where we stood with the seller's interest and how long it might take to close but you quickly responded to my inquiry with clear status on what the next steps were, and when they would happen. Thanks again,
Rick Gerardi
Orange, CA

08/12/2015

Hi Calice, I would like to Thank You for helping me sell my vending machines on USED vending.com. You are always very efficient and quick in replying to emails and sending documents. The Company who bought the vending machine from me were very friendly and we answered all their questions, even gave them some training on how to change the prices on the machines. They liked the condition of the machine and the Sell transaction went very smoothly. I am very happy with the service I get from USEDvending.com and the clients have always been friendly and very satisfied with what we have sold them. I would recommend USED vending.com to other business's.
Thank You,
Kathryn Sibayan
Lousiville, Colorado

07/25/2016

I so enjoyed working with April on this project. The Customer Service is outstanding and fun to work with. April was SO knowledgeable with incredible enthusiasm that buying a machine is easy and quick. You get the answers you need and she seems to know the questions before you ask. Too bad I only need a couple of machines.
Tim Donowick,
Riverbank, CA

10/10/2012

Melissa, Thanks for the really great help finding buyers for my vending machines in April and October 2012. This is a real 'class act'. Melissa did 99% of the work and I got 100% satisfaction. I will singing your praises to anyone who will listen. Many thanks again.

PMG
Bossier City, LA

05/16/2016

It was very easy to list my vending machines on the website. Customer Service was great to deal with when they had an offer. I would definitely use this service again.
J. Shamberg
Healthy Vending of the Triad
High Point, NC

11/06/2013

My experience with Mega vending can be summed up in one word, AMAZING! From the time that I entered my information into their system, I was immediately taken care of. April was so attentive to the needs we required, incredibly understanding, and efficient in executing a perfect fit for our company. We had a very smooth and easy experience and we will definitely refer them in the future.

J. Ortiz
New Jersey

April, Thanks for your help with my recent purchase. Getting a follow up call from a website!! What a pleasant, unexpected phone call. Definitely a first! I look to deal with businesses who enjoy giving Positively Outrageous Service as much as I do in mine.
Thanks again,
Dave

Austin, Texas

09/22/2009

April was very helpful and especially nice and professional. She was able to answer all my questions quickly and accurately. She was a pleasure to work with and would not hestitate to call her again if I needed further assistance. Thanks April for a job extremely well done.

M. Pate
Normal, Illinois

05/30/2012

I received a location notification from 4Mega Vending, and found it very interesting. I contacted Gini and she helped me through the entire process, and I was awarded the location. As it turned out the securing of the location took longer then anticipated, and was more troublesome then expected. Gini stood by me the whole way and was in constant contact with me. With her help I was able to get the location and complete the installation of the machines. I am very much looking forward to working with Gini and securing more locations. My appreciation to Gini and everyone at 4 Mega Vending.

Preston Nebel NEI Video & Vending,
VA

11/11/2014

I tried for for two years to sell my Food Truck on my own, using time, energy and a lot of money to no avail. Usedvending.com came to my rescue with advertising, helpful hints, excellent and clear communication and follow up. Melissa made sure I had all the information and resources for a smooth transaction experience with the buyers. I most appreciated Melissa providing me feedback from failed previous potential buyers and advised me based on her experience in this business. The day I finally listened to her advice is the very day I sold my Food Truck. Thank you Melissa and thank you usedvending.com for providing wonderful, professional service.
S. Waithe,
Yorktown Heights, NY

08/31/2015

Usedvending.com was so AWSOME for me! There is such great customer service, things went very smooth and I was able to sell my lunch truck within 3 months, I was very happy about that! Thank you usedvending! I've already recommended you to others!
Shelly Holland,
Cedar, MN

03/23/2011

We had a great transaction with Melissa Powers , this is our second purchase with her and it was even better than the first one.Her great sence of urgency and professionalism made it a very satisfying experience.

C.V.Vending.
See Hundreds more or Write your own...