RHODE ISLAND
Rhode Island Trailers & RVs for Sale! Buy or sell used trailers in Rhode Island – we have used RVs, used horse trailers, used camper travel trailers, used heavy equipment trailers, used dump trailers, used livestock trailers, etc… AllUsedTrailers.com brings Rhhode Island safe, easy transactions of buying used near you!
DISPLAY OPTIONS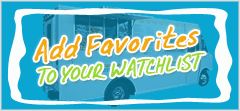 Login to Inquire Online
Call: 601-749-5660
Customer Experiences
06/23/2010

April was absolutely outstanding to work with! She went out of her way to help and meet all of our needs, from answering all the many questions, helping patiently while the credit card went through, and kept me informed of the delivery! April was so knowledgeable of the vending machine and she made a good recommendation. I am so please as she made a purchase of a vending machine a pleasure.

Marion Baddorf
Business Manager

06/29/2009

Melanie has been wonderful assisting me in obtaining vending machines for our facility. She has been in constant contact with me throughout the screening process and has followed up with me to make certain I am satisfied with the services. I truly thank Melanie for her professionalism and will definitely recommend your services to our other offices.


Sincerely,


Aleshia VM Thomas-Miller
Veteran's Employment Representative
Alexandria, VA

09/20/2011

April did a great job from start to finish, everything went according to plan and there were no surprises. I bought 2 machines in August and decided to buy 2 more after the we realized the need and there was only one place i thought to call. Great job.

C Pollard,
Texas

12/27/2016

I really enjoyed the seller experience from Usedvending. I liked that I could pick up the phone and get whatever was needed to sell my trailer. Used vending is extremely helpful and I would use then again if I needed too. Thanks so much used vending!
Trace Justiss,
Robert Lee, TX

02/23/2010

Great customer service-- very helpful... thanks April Hurd--

Anthony,
Florida

09/03/2016

My experience was great! Everything was so easy. All my questions were answered in a timely manner and my contract to purchase the trailer I liked was easy to understand. I hope to expand my new business, and I know you will be there for me when I do.
Kelly Pulver,
Ocklawaha, FL

02/28/2016

Hi Jennifer, I just wanted to express my sincerest appreciation for your assistance in the consummation of my food trailer purchase transaction. You were extremely patient with me during my search of a food trailer. Notwithstanding same, you performed due diligence in following up with the search of the trailer that I wanted and at the price which I was able to reasonably afford, even when it had initially appeared that it was being purchased by another individual. Your perseverance was instrumental and I truly thank God for positioning you as the agent that facilitated a successful purchase transaction. May God richly and continually bless you and all of your future business transactions. You are truly one of the best and Used Vending is blessed to have you as its agent!
Sincerely,
Yvette W. Williams
Cream Ridge, NJ

03/12/2015

MEGAvending was very easy to order from. April did a great job of walking me through the inventory to make sure it suited our needs and kept me informed throughout the delivery process. I would recommend MEGAvending to anyone looking for a quality snack machine.

Jo Marie Brown
Columbia, SC

09/15/2015

My experience with this company is wonderful. I have yet to come across such a lovely service, very cooperative , extra ordinary helpful. I am very very happy with them.
Kris Handa,
Marietta, GA

12/10/2013

April,
Thanks for the help. I have purchased 6 machines from Mega vending and they all have worked flawlessly!
C.B.
Tulsa, OK

10/21/2009

I recently became aware of 4 MEGA Vending, I am a small vending operator. my contact there is Ms. Melanie Lee, who has been very helpful,not pushy, no hade sell, only the help that you request and need.
They have found me one location already. And have a large inventory of routes and new and used equipment. In a business that has it's share of fly by night operators with over priced equipment wit alledged $800.00 per day income, these people are real helpful, and I woudl readly reccomend any looking for locations, equipment, or advise to call them, I highly reccomend them and I am a 35 year retired federal law enforcement officer.
Charlie
Houston, Texas

03/17/2012

Great machines very fast and smooth transaction. Stacy Sweet was very helpful in making sure that all parties were in contact in a fast manner. This was one of the easiest and fastest transaction that I have made buying vending machines. Thanks again for the great efforts. uesedvending.com and Stacy Sweet are #1 in my book.

Charles, MS

08/03/2015

The Used Vending team was awesome to work with. Their communication and updates throughout the process was exceptional. They paired me up with a buyer all the way across the country and the transaction went very smooth. I would advise anyone looking to buy or sell a unit to consider using them. It was too easy and I walked away from the deal with my asking price. Thanks Used Vending.. Cheers!
Nathan Thomas,
Dallas, TX

07/13/2010

USEDvending did a great job at selling our trailer; Cheryl and Melissa are wonderful to work with and if I have a future need, I'll go right back to sell or buy with them again! Thanks girls for all you did for us!

EA and Donna Click
Abilene, TX

03/22/2016

Hi Melissa - Thanks so much for helping us get our Food Truck sold! The way you worked with the buyer, the buyer's bank and how you arranged all the meet and greets and test drives, was instrumental in getting everyone on the same page and ultimately closing the deal. We couldn't have done it without you, and will send anyone we know that is looking to sell, or buy, a truck or trailer to you! Cheers!

Ann and Dave,
Kenmore, WA

12/07/2009

It was indeed a pleasure to work with April. I would not hesitate to call on her again in the future

Denver, CO

12/10/2011

I want to thank Melissa for all of her help. I checked out your website for a new combination vending machine to add to our business. We had an opportunity to add a new site and they wanted 2 machines. We found an offer for 3 machines in our area and so we contacted your company to start the process. I e-mailed with Melissa regarding our small business and the plans that we had. The next day I received a call at my home for an even better deal. For about the same amount of money that we were going to pay for the 3 machines, she told us of an offer for 6 brand new and 1 slightly used machine. The only catch was that it was a fast deal as the seller was moving out of the area and wanted to move the machines. By that weekend we had picked up our 7 new machines and placed 2 of them. We have already made enough money back from those 2 mahines to pay for the 7 that we bought. We are in the process of placing the other 5. Thank you again Melissa for looking out for our best interest. I have already recommeded your site to a friend who is just getting started in the vending machine business.

10/21/2009

April with USEDvending.com worked very hard to help us sell our machines. She regularly checked in to ask if the machines were still for sale, and although it took awhile, she paired us with the perfect buyer. The transaction was smooth and simple.
I would definitely do business with this company again.

One Satisfied Customer
Columbus, Mississippi

02/23/2012

Thanks!! I appreciate Stacy Sweet's help in negotiating the sale of my machines ... he made it quick and simple. Great site, great service.

Charles,
Mobile, Alabama

10/27/2014

I just wanted to share some of my wonderful experience with purchasing a concession trailer with your company through Crissy Cook. She made sure that every thing was done quickly and easily. From the beginning I stated to her that we were needing a trailer within a week and she made that possible. She answered ever one of our questions very to a tee and in a quickly manner. We know in the future we will be using this company again. Fantastic experience and transaction. We couldn't Thank her enough.
-Tiffany Sprayberry, Just A Little Frosting Co-Owner
Lineville, AL

10/14/2009

The rep at usedvending.com was very professional and thorough. It only took 2 weeks from the first contact untill the sale went through! Thank you usedvending.com!

Humble, Texas

02/09/2012

Had a wonderful experience with used vending. Any question that had was answered in a timely manner. Melissa Power was wonderful. Great job Melissa. 2👍up!!!!

Anthony,
MS

12/15/2012

Thanks Melissa Powers for your salesmanship and getting my Office Deli finally sold. I called to cancel and you had an interested buyer for me. Thanks for the good communication in handling this sale.

Jan,
IOWA

05/10/2011

Thank you Melissa for all you did for us and the purchase of our new van. You were so patient with us and helped us through the whole process.

Cincinnati, OH

07/21/2016

Wendy,Thanks again for helping sell my concession trailer. I was very happy with the whole experience.I asked my buyer how he liked it. He said it was very easy and that you walked him through everything he needed to do. I will refer you and your company to anyone I come across needing your service. Best Regards,

Ray Rabenda,
Beacon, NY

07/28/2014

Working with Melissa and Used Vending was a breeze! They did all the work for us and sent only very interested buyers our way. It saved us lots of time and was well worth it. If you want to sell a truck quickly and without hassles, this is the site to use!

Kristi Whitfield, DC

10/09/2012

Hello Melissa, I know it's a bit late but I wanted to say Thank YOU !!! for all the work you did for us on the last transaction. The machines are in great condition and working great. Excellent buy!!! Thanks Again!!!

C. Velez
Jacksonville, FL

06/17/2010

April went above and beyond to help me yesterday. I will use them for all my vending needs in the future!!!!

Syd Costa
Sales Manager
Regency Inn
Fayetteville, NC

04/07/2011

I had tried putting our machines on Craigs List and other places but as I was searching for other ways to sell I found your site and it has been the best thing for selling our vending machines!!!

Melissa was the best. She acted like we were her only client and took such great care of us. I have a hard time with computers and finding out how to print all my forms and she walked me thru the steps. You do not find that type of customer service very often.

Just Melissa's voice on the phone made me smile even when things didn't go as smooth as they should have gone. I would recommend this company to anyone wanting to sell their vending machines, especially if you get Melissa as their agent.

Great website and great people!!

Michigan

03/16/2012

Again this was another smooth and fast transaction. Stacy Sweet worked very hard to ensure the transaction was handled very fast. I am very pleased with the machines. We were dealing with more than one seller and Stacy was great in helping me coordinate the pick-up at all locations. Thanks again for all the help and assistance. usedvending.com is our #1 source for all our vending machine purchases.

C. Hollingsworth,
Mississippi

03/30/2016

Hi Mr. Greg, It was really nice working with your company. Transaction was really easy and simple. Just by listing on ur website helped me sell my truck. I would for sure recommend your company in future and will come back to do business with you guys. Thanks.
Joe S. Sandhu
Elk Grove, CA

03/27/2012

Melissa was very approachable and was wonderful work with throughout the entire process. She was very helpful and helped educate us on the selling process. Communication was consistent and we were always kept in the loop. We would definitely recommend Used Vending to other people and give them Melissa's name. We are 100% satisfied and are so glad we used UsedVending.com!

Kristin,
Maryland

04/05/2011

awesome service despite the miles. my wife and I live in NH,our vending trailer for sale was in FL,the buyer from TN and Mellisa taking care of the whole deal fom MS.Things could'nt have gone better if we were all sitting at the same table.Great communication,smooth transaction.Thankyou so much Mellisa!



EB

08/07/2015

Thank you Melissa. Had a very pleasant and professional experience. She made a quick sale with no problems. Will be back to be a buyer next.
Jeff Kenney
Bethany, OK

12/10/2012

Very professional and simple...Found the site thru a google search and was happy with everything.

RT,
Orlando, FL

06/04/2015

My experience was great! Everything was very well represented by the company and the total process was easy to get done. The seller was well organized and we handled the transaction with no difficulty. It is pretty much risk free since the potential buyer has the opportunity to withdraw if they want.

Sincerely,
Andy Trekell
Diboll, TX

07/23/2014

Stacy, I am very pleased with the service and helpfulness of those at usedvending.com. Every conversation was personable and informative. The sale went off with out a glitch! Paper work was minimal. I even had my lawyer check over the three documents before signing. I was assured that all was in order and legally accurate. The only thing that could have made it better for me would be if the monthly notice encouraged a lowering of the price over time if not selling. It only makes sense, but under the pressure of difficult life circumstances I never thought of it on my own. I great experience and a great company!


<>< Michele Robinson, PA

01/20/2015

Melissa Powers with Used Vending has been working with me on my purchase. I really appreciated all her help in the purchase of the food trailer. With her help and knowledge the transaction was a breeze. I recommend them Very Highly, they are very professional at what they do.
Geoffrey Hubbard
Roselle, NJ

10/09/2008

Hello, April did a great job selling me my coke machine, everything was just like she said it would would be, I would recommend for all your vending needs.

Rocky,
Rome Georgia

10/17/2016

I had five machines to sell and Used Vending did an excellent job of connecting me with a buyer and facilitating the sale in a timely and efficient manner for me. The personnel I dealt with are informative, honest and very helpful. I would have no problem recommending their services.
Brian Casey,
Hartford, Michigan

10/23/2016

As a military veteran, I didn't know much about the vending business. My wife stumbled across Usedvending.com , and we were able to sell our entire inventory of machines in a matter of weeks. The process was smooth and stress free. I would recommend Usedvending.com to anyone looking to sell their machines quickly and efficiently. An appreciative customer
Glenn R. Mosher
US Army, Retired
Leavenworth, KS

05/12/2009

April,
We had lost our vending machines when our office burned in 2006, our employee/snack fund had barely stayed solvent using the honor system. In less than 5 months after purchasing the combo snack unit, we are consistently profiting $100/mo in a 20 person office and the footprint of the unit is about 1/3 the space of our previous soda and snack machines, plus we don't need to constantly interrupt the cashier for change.
The combo unit has worked out for us vey well.
Thanks.

Jeff
Pensacola, Florida

06/16/2016

April was great to work with, especially since it was my first time using Usedvending.com. She helped me to understand how the process worked and to manage my expectations from beginning to end. They will be the first company I go to in the future to expand my business. Thank you!!

Matthew P. Scheidel, President
Top Shelf Vending Company
Vero Beach, FL 32966



01/31/2013

Melissa , everything went great we are pleased with our purchase and we thank you for making it easy for everyone

G. C.
Kane, Pennsylvania

10/07/2009

Melissa did a terrific job at getting my machines sold. I would recommend her any day!!!
Thanks so much Used Vending...
Linda Schoeffler

Sacramento, Calfornia

03/12/2015

Hi Calice, I want to thank you and Used Vending for helping me sell my machines. Without you, I doubt if I'd ever be able to sell them. You were more than helpful. Every aspect of the transaction, from beginning to end, was done in a professional manner !
Thanks again,
Andy J., Shelby Township, MI

06/23/2015

I had a wonderful experience with the purchase of anteres machine through usedvendning company. Calice made me feel confident that I dealt with professional people. Calice is very professional, organize, and above friendly person who cares with whom she does business with. Thank you so much foe wonderful experience, I will use your service in the future if I need to purchase more equipment. I will also recomand Calice's outstanding service to anyone interested in vending product. Thank you so much, and keep up the great service .
MARIUSZ CZUPIAL,
Sicklerville, NJ

10/14/2010

Special recognition MUST go to Melissa on account of her unparalleled professionalism. Her combination of friendliness and efficiency in consummating my purchase exceeded my expectations for customer service. USEDvending has a workforce to be proud of; I couldn't be happier! Thank you so much, Melissa!

Patti
Fresno, CA

07/18/2015

My experience was wonderful with this company, thanks for the key to my future.
Stacy Clark,
Wedowee, Alabama

11/04/2015

Hi Wendy, Selling my food truck was an arduous task for the past several months. I had scammers and totally unqualified people wasting my time. However, when I decided to list my truck with Used Vending, the leads were much more viable. And, it finally sold last week with your wonderful help and assistance! Although I would have sold the truck to anyone, I'm very pleased with the buyers. They really love the truck and are planning to keep it as is. You made the entire transaction easy, quick and smooth. I really appreciate your availability and patience answering all my questions. The entire transaction was virtually worry free! I would recommend Used Vending to anyone with a food truck to sell!
Hilary Boslet,
Boulder, CO
See Hundreds more or Write your own...