RHODE ISLAND
Rhode Island Trailers & RVs for Sale! Buy or sell used trailers in Rhode Island – we have used RVs, used horse trailers, used camper travel trailers, used heavy equipment trailers, used dump trailers, used livestock trailers, etc… AllUsedTrailers.com brings Rhhode Island safe, easy transactions of buying used near you!
DISPLAY OPTIONS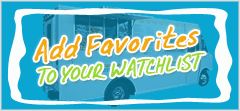 Login to Inquire Online
Call: 601-749-5660
Customer Experiences
12/07/2009

Thank you Melissa and everyone else at usedvending.com for all your help! I truly appreciate you selling my concession trailer for me! You did all the work, while I collected the check!

Lake City, Florida

10/25/2010

Purchasing vending machines was a new experience for me, so to close my first deal, I relied on Usedvending.com's Vannessa Long to get the sale done. She was easy to deal with and made sure it went smoothly.

Thanks Vannessa!
Eric for Karen Vending
Mannassas, VA

07/19/2016

For the past 5 or 6 years I have been viewing www.usedvending.com seeking my dream. Well, after these years you were able to find the perfect one for me. I am so excited about getting my business up and running. The truck I have acquired is perfect; it has everything I want and need. Thank you so much for working with me on this.

Sincerely,
Tony Williams,
Bloomington, IL

04/27/2016

The Service from USEDVending.com was outstanding. They really worked hard to sell my equipment. The system is easy to use and has great functionality. When it came down to time to sell they helped with everything. Our rep was outstanding and made the whole process very easy for us.

V/r Cale Rule,
Meridian, ID

12/17/2013

I have high marks for UsedVending and its staff. I would like to let everyone know how helpful Melissa from Used Vending has been to work with on selling one of our food trucks. They handle everything from setting up the profile and ad to finding the buyer. We had a great experience dealing with UsedVending and they found a buyer fairly quickly. The buyer just came, quickly looked over the truck, and drove off with the food truck due to how well everything was advertised and questions that could be asked before the sale. UsedVending dealt with all the offers and paperwork trying to get the food truck sold for us. I would highly recommend Used Vending to anyone trying to sell their food trucks.

Kevin Tighe
Georgetown, MA

03/13/2015

I found Used Vending when I decided I really wanted to get out of the RAT RACE and stop making others rich and make myself some money instead! Used Vending had so many options for mobile food start ups I was overwhelmed. Finally, a MATCH! Plus, the owner was only 60 miles from me. Yes, I picked up "The Beast" as we call our food trailer and made new friends. The previous owner was so kind and we just clicked. She gave me great tips on the biz! Used Vending Melissa Powers was the agent that put the whole thing together. MAN---I wish she was available for all of the biz stuff I have to do from now til I open....lol! YOU CANNOT go wrong with this agency. They truly JUMP RIGHT ON IT! I want to thank Melissa again, you gave me and my daughter and son a REAL COOL and FUN yet challenging future! We will send photos once the biz is up and running. I will also give the info on Used Vending to anyone looking for anything MOBILE FOOD!
Thanks S. Golden-
Edgewater, Maryland

02/23/2012

I was very pleased with the professional and helpful way that Melissa Powers assisted me in selling my equipment. Melissa was very good at keeping me informed about the process, as well as understanding of my situation. Thanks so much, Melissa!

Julie,
New Orleans

02/14/2011

Melissa was great to work with. The sale was handled very professionally.

Thank you



TX

07/17/2013

Once again, Stacy came through like a true Champ!! He worked closely with me providing all the behind-the-scene back-up I needed to help me land a new account!! 5 Gold Stars for you, Stacy!! Yours is the only referral service I use and you are absolutely the best!
Jackie
- Downingtown PA

02/29/2016

Hey Wendy, I just wanted to tell you (and UsedVending) Thank you! How pleasantly surprised I was when you told me you had a buyer! I could hardly believe it, so fast, and I got the price I was asking. You were a big help in walking me through the process. With you, and the paper work you provided me, it was as easy as 1, 2, 3. It certainly made me feel protected for when the people came to pay me and pick it up. I sure wish I had known about UsedVending.com when I was buying my trailer. Thanks again,
Dee Dimmick,
Key Largo, FL

02/15/2017

Used Vending, I wanted to drop and note and say thanks to your company and the EXCEPTIONAL SERVICE provided by your representative Jennifer. Words cannot express how much I really appreciated her professionalism, communication and guidance throughtout this process. I have already been spreading the word about your company and will continue to recommend your company to others in the future. Thanks again Jen and the UsedVending.com company!

Andre' Johnson
Southfield, MI

Usedvending.com was a lifesaver for me in selling my concession trailer. After trying the popular ......list for 8 months and attracting hundreds of scammers, deadbeats and people who wanted me to finance for them, I found Melissa! She helped me fine tune my ad and target the right buyers. My deal went fast, and I had my money within a week from the time the buyer first came to look ! I can't say enough about the professionalism at Usedvending.com.
Dennis Coffey,
New York

03/05/2013

Dear Stacy,
My brother and I would just like to personally thank you and your business for the excellent service we received. You guys have handled all these little things with the shipping excellently and we are very appreciative. We ordered a Snack machine from another company at the same time as we ordered your drink machine and the service we have received from that company has been awful. So I just want you guys to know that you're great and we will definitely order from MegaVending when we get our next account.
Thanks, John
Orange City, FL

04/29/2016

Wendy you have made this whole experience worth while. You were honest and upfront. I would recommend anyone to do business with this inline business, and I will do business again, because this company has proved that it can be trusted.
Charles Wells,
Arlington, TX



08/26/2012

Calice and Used Vending ROCK!! Used Vending has been a fabulous way to purchase bulk vending equipment. Calice has worked hard to get me the best price on all of the equipment. I will continue to utilize Used Vending and Calice for my equipment needs.

C.F.
Virginia Beach, VA

08/26/2009

My experience with Used Vending.com was extremely good. The information
given on the vehicle was accurate and supported with documentation from
the seller. Both the seller and Used Vending.com answered all of my
questions and exceeded my expectations for a smooth purchase and
transfer process. The seller and Used Vending.com were there after the
sell to make sure everything went well and to ask if I had any
additional questions.
I would highly recommend them.
Regards,
LZ
Stephenville, Texas

01/25/2010

These is my second purchase of Vending Machines with USEDvending I am extremely pleasure by the exelent service that They give to me and specially the affectionate treatment(deal) that give to me April Hurd.

Thanks a Lot.

B.Colón
San Juan,P.R.

09/19/2012

I cannot say enough about this website. Melissa was excellent. What drive and dedication, Melissa worked with the buyer, stayed in contact with both of us. Follow up calls for both parties. I cannot say enough about this company, my trailer was sold in roughly 5 weeks, amazing. Very satisfied. Thank You Melissa and Usedvending.
A.P.
Michigan


04/23/2012

Melissa was most helpful in answering the "ton" of questions I had asked of her concerning my concession trailer. She would also respond as quickly as possible to my messages left for her. Melissa and her company are very professional. The transaction went smoothly and I will recommend Used Vending always for their great service! Thanks Melissa!

Jay Miron, Iuka MS.

07/06/2009

Wanted to express my gratitude to April for being so helpful over the past year! We've bought vending machines from Mega Vending on several occasions, and each time April was friendly and professional, and went WAY above and beyond what she had to in order to make sure we were taken care of. I have been recommending Mega Vending to other vendors I run into online, and will continue to do so...and tell them to ask for April! Keep up the great customer service!

Preston Dillon, Tree Frog Vending
Arvada, Colorado

03/07/2011

Vanessa was great to work with. We are a small company and she worked to find a vender right for us. Thanks for full filling our vender needs. Mike Omaha,Ne.

03/12/2015

April, Thank yo uso much for the awesome help today. By far the best customer service I've had in months! I look forward to making all my future vending purchases from Mega Vending. Thanks!
Steve Oiler,
San Antonio, TX

05/23/2017

Elite customer service! My agent Melissa was awesome through this whole process. She communicated with me every step of the way. She is the main reason I would recommend usedvending.com to anyone looking to buy a food truck. Keep up the great work.
Rodney Townson,
Port Allen, LA

03/16/2017

April Customer service is a voluntary act that demonstrates a genuine desire to satisfy, if not delight, a customer, my experience with April over the years has been Exceptional.
Rick Luevano,
Cal-Vend
Norwalk, CA

03/15/2016

I can't say enough great things about Used Vending! You guys are great, you take bad selling experiences that most people like myself have from other sites and really truly make the selling process very easy and enjoyable! I've talked to many of the sales people through this process and they were all very nice to deal with. I would like to say a big thank you to Greg for getting the same done! Thank you, Todd.
Todd Halverson,
Vermillion, SD

04/15/2009

We had a positive experience in dealing with both Melissa and Cheryl at Used Vending while selling our hotdog cart. We had placed our cart on craigs list and had not received any responses when I did some research and found Used Vending online. I first talked with Cheryl, who helped me with providing a write-up, pictures and made suggestions on the price. After not receiving any calls, I called Cheryl and asked for suggestions - we lowered the price and waited patiently. Not much longer and it was sold. It was great to let someone else deal with the customer and negotiate and all we had to do was show it and let them take it home. If there is a need to sell concession equipment in the future, we will definitely call Used Vending and specifically ask for Cheryl and/or Melissa.
Thanks.
Starla Peninger
N. Richland Hills, Texas

09/03/2016

My experience was great! Everything was so easy. All my questions were answered in a timely manner and my contract to purchase the trailer I liked was easy to understand. I hope to expand my new business, and I know you will be there for me when I do.
Kelly Pulver,
Ocklawaha, FL

05/31/2011

Stacy, what can I say.You were very helpful and patient with me on my first vending route purchase. I was amazed at how smooth my transaction went. Thanks for the excellent customer service, I'm glad I chose USEDVending.

---Darlene, MA

09/22/2015

Melissa, Our experience with USEDvending was good. The website is easy to navigate. Melissa was very friendly, helpful and available! The pictures were good quality and the listing of specs helped us make a confident purchase. The purchase was a smooth and easy transaction! Thank you so very much!!
Sincerely,
Marjorie Cobb, Gourmet Grits LLC
Huntsville, AL

dear usedvending.com, i just wanted to let you know how much i appreciate your excellent
service. i have already bought 10 vending machines from your website on 3 separate occasions, from 3 different sellers. mellissa and kara are absolutely a dream to work with! customer service at its finest. the website is clean, efficient, and organized well. this week i received a call from kara, who offered me a vending location with 80 employees!! your company is a real "keeper." i look forward to many years of a mutually prosperous relationship, and i wish you all the best of luck and success. thank you again for helping me grow my business.
yours truly, alex landy,
happy vend llc, brooklyn, n.y.

10/13/2009

Dealing with April was a real pleasure! When she told me that we would have the deal wrapped up that day I thought no way - but she was true to her word. If I could deal with more people like her I'd have a whole lot more hair.

Bill Ruby
Las Vegas Ice Center

I recently sold 2 Antares Combo Machines through USEDvending.com. I never expected to sell them as quickly as I did and must really commend Eric Normand for handling everything so well. Any questions I had, he answered promptly. I was a little leary doing business on the internet with someone I had never met, but Eric will make you feel like you've known each other for a while. If you have any doubts about dealing with USEDvending.com, it is not necessary. The transaction went very smoothly and after the buyer picked up his machines, I received my check within days. If you are buying or selling, this is the way to go!

Anne Green
Florida

03/24/2011

April was wonderful to work with, she always followed through with everything she said and made the process of buying and setting up our soda machine very easy. Right down to the delivery guys it was a wonderful experience. I will definitely use them again when I need to purchase my next machine

Dale

06/12/2012

Calice was amazing. She found a buyer, was prompt and responsive, and made sure both parties were comfortable and got what they wanted. I would recommend this site to anyone selling or buying a vending machine.

P.R.
Dallas, Texas

01/31/2011

I want to thank April for all her help. I came into purchasing a vending machine with very little knowledge. She was extremely helpful and never pushy. We plan on purchasing another machine this year and I won't even bother looking around. I'm going straight to April.

Harrisburg, PA

04/06/2017

Bradley, Thank you so much for all the help in getting my vending trailer sold. It was on the website for 3 weeks and it sold. Bradley kept me informed as the sale progressed until it was completed. I would recommend this site to anyone

Donna Watson,
Tupelo, MS


04/13/2017

Wendy: I would like to personally thank you for your support and help in the sale of my vending trailer. I like the way you handle the sale because it was very clear for both sides. I have been in sales and sales management for my entire career- JOB WELL DONE WENDY.

Thanks,
Jerome Hancock,
Big Sandy, TN



10/09/2012

Hello Melissa, I know it's a bit late but I wanted to say Thank YOU !!! for all the work you did for us on the last transaction. The machines are in great condition and working great. Excellent buy!!! Thanks Again!!!

C. Velez
Jacksonville, FL

11/04/2015

I would recommend any of my friends and family to use Usedvending to make buying and selling a great experience! I needed to get my trailer sold without all of the hassle that I came across using craigslist. You guys are the bomb! Everything went smooth. I really appreciate you guys! Thanks again.
Katinka Leonard,
Manchester, GA

08/13/2015

April, Thank you so much for helping us find a food truck! First of all, usedvending.com is the BEST website out there, and that is why I chose to continue looking on your site. It was very easy to use, prices were displayed on each listing, and listings could easily be added to a watch list. Like a lot of other feedback states, you are very easy to work with, friendly, and helpful. Thanks again. We are extremely pleased with our experience with Used Vending!
Naomi Hochstetler, iGrandma's
St. Joe, Indiana

05/16/2016

It was very easy to list my vending machines on the website. Customer Service was great to deal with when they had an offer. I would definitely use this service again.
J. Shamberg
Healthy Vending of the Triad
High Point, NC

06/06/2013

Super great deal with Stacy> will repeat business with this company.....
R.D.
Chino Hills, CA

12/07/2009

April is the best,
We have been trying to purchase a vending machine for several months, April has worked with us through the process. I always look forward to our conversatons on the phone, April never had a harsh word to say, even on the days I called her three and four times about the same thing. Our machine is operating beyond our expectations. We are looking at getting a much larger machine in the near future through 4Mega Vending.
Thank again for everything and Stay Blessed.

Maurice
Lawton, Oklahoma

01/01/2009

Thanks for all your efforts- you have been a real professional to work with and there is a good possiblity that we may make a second purchase from you within the next 90 days.

Aloha!
Jay Higgins

Hawaii

03/27/2016

I just want to Thank Usedvending, because of the amazing work they have been done to sell my Food Truck, They have a great staff!!! But April is one of the best, she helped me out with the selling process from the beginning to end. So if you're looking to buy or sell a Food truck this is the best company. Thanks April !!!!! Gracias a Used Vending, por el magnifico trabajo que hicieron para vender mi Food Truck, tienen un excelente staff!!! Pero April es una de las mejores, me ayud durante todo el proceso de venta de principio a fin. Sin est s tratando de vender of comprar un Food Truck esta es la mejor compa ia. Gracias April !!!!!
Artemio Bornios
West Columbia, SC

06/26/2014

Hello, my name is Tasha Crafton. I really would like to thank Usedvending and Mr. Sweet for making my experience a great one. This is my first time and first vending I purchased; I was a little skeptical at first - after talking with Mr. Sweet for a few days ease my fear. Everything was done in decency in order. I thank you very much, I planned using this company in the future to purchase my first vending truck. Thank you again, Usedvending.
Tasha,
Smyrna, Delaware

09/03/2014

I bought my concession trailer from Usedvending.com. I wanted something in good condition and just happened across an ad for new snowball trailers. I checked around and found that their prices beat other ads. I contacted Usedvending and talked with Melissa. She handled everything for me. I was skeptical at first about sending money out of state but Melissa made me comfortable. It was a pleasure dealing with her and she built a relationship and trust with me. Thank you for all you did! I received my trailer from Texas and it was in perfect condition when it arrived. I couldn't have been more satisfied. Thanks Usedvending and Melissa!
Shawn Crutchfield,
North Carolina

11/13/2015

Hey Greg, The experience you provided in helping our company buy this new food truck was exceptional. When it came time to put in an offer on the truck, you went above and beyond, even staying a little later than you were supposed to so the deal could happen. Putting down the deposit to hold the truck was also simple and quick. From the time I put in my first offer to the time I put down the deposit was maybe 30 minutes so it all moved really fast, and very smooth. I look forward to maybe doing business again when we are ready for another truck.
Adam Salinas,
Tuscaloosa, AL

10/16/2011

My experience with this company was superb. Not only was I treated with respect and professionalism, but the customer service rep that I worked with was competent, punctual, and followed-through on every lead and responded to every question. This is a company that does what it say it will do and I am happy to recommend them to anyone.

Very Satisfied Customer
Miami, FL

04/15/2014

I've spent months looking for the right food truck- April saved me so much time and effort, she found me what I was looking for in a week. I'm very happy I went the usedvending.com way. Better then sifting through the crazies on craigslist!
Jason Masek,
Corpus Christi, Texas

See Hundreds more or Write your own...