RHODE ISLAND
Rhode Island Trailers & RVs for Sale! Buy or sell used trailers in Rhode Island – we have used RVs, used horse trailers, used camper travel trailers, used heavy equipment trailers, used dump trailers, used livestock trailers, etc… AllUsedTrailers.com brings Rhhode Island safe, easy transactions of buying used near you!
DISPLAY OPTIONS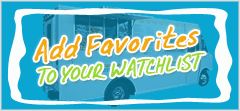 Login to Inquire Online
Call: 601-749-5660
Customer Experiences
01/07/2017

I recently purchased a truck through this site. Bradley Heath was extremely helpful throughout the entire process. Bradley went out of his way to make the transaction smooth and was there to answer all of our questions/ concerns at any time. Thank you for all of your help Bradley.
Jim Coponi
Colonia, NJ

03/12/2015

Calice, Having never purchased vending equipment through USEDvending.com. I must say that my first time experience was positive. The negotiation process between myself and the seller was smooth; the broker (Calice) was responsive to my questions and all issues where handled in a professional and business like manner. The document processing involved with the purchase transaction was very easy to understand and navigate. Overall, I would buy through USEDvending.com in the future.
Sincerely,
LAUNDROLUX - HAVRE DE GRACE, LLC
Stan Marshall - General Manager
Havre De Grace, MD

05/17/2016

Hi Jennifer, I was very satisfied with the service that you provided. You did an excellent job and I am grateful you didn't give up on getting a hold of the owner. You were also very helpful through the process communicating with the owner and getting all the questions I had answered so I could make a educated decision on the purchase. Thank you! Much Appreciated,
Michelle Wood,
Santa Rosa, CA

02/29/2016

Hey Wendy, I just wanted to tell you (and UsedVending) Thank you! How pleasantly surprised I was when you told me you had a buyer! I could hardly believe it, so fast, and I got the price I was asking. You were a big help in walking me through the process. With you, and the paper work you provided me, it was as easy as 1, 2, 3. It certainly made me feel protected for when the people came to pay me and pick it up. I sure wish I had known about UsedVending.com when I was buying my trailer. Thanks again,
Dee Dimmick,
Key Largo, FL

02/17/2011

I enjoyed working with Mellisa, she made it easy to sell my vending machine and the seller the company found was nice to deal with also.

Sincerely,
Lou P.

04/21/2010

"Thanks April for all your help, counsel, and time in procuring my 4 vending machines!" You are very professional, informed, and a delight to work with! We will work again on more machines in the very near future! Thanks again!

James Sterling
Bastrop, Texas

10/20/2009

Earlier this year (2009) i was contemplating a start-up vending biz...having no prior experience i searched online for suitable "information" providers...i stumbled onto April and i was very impressed with her patience, demeanor, ability to answer all of my stupid questions and ask me the ones i couldn't think of - she was extremely helpful to me

although i decided not to pursue the biz i wholeheartedly endorse April and wish her continued good luck in the future

mike henry
colorado

09/21/2016

I have had nothing but great experiences with the staff at UsedVending. I purchased my trailer from them originally and was very satisfied with that transaction. It went very well. When my health prevented me from working my trailer I contacted used vending to help me sell it. Wendy Byrd could not do enough to help me with the sale. Always professional and kept me informed about the interest in my trailer. Sale is now final and the new owner of my trailer is up and running. Thank you Used Vending and Wendy. You all are the best!!!

Ron B.
North Carolina

10/11/2010

The first time Melissa Powers called me regarding a buyer for my vending machines, I knew that I had made the right choice in using your company. Melissa is friendly, professional, polite and knowledgeable. Melissa made the sale a pleasure - she is an asset to your company! Thank you!

Denise A.
Owner

10/17/2012

Mad Sam's Mobile food unit is up and running in the Kentucky area....Would not have been possible without the wonderful help from Melissa..she answered every question ( being new at this I had a bunch )and if she didn't know she would find out....anyways she did a wonderful job and I wouldn't hesitate to use them again........

Mad Sam's in Columbia KY - Stop by and see us

04/08/2011

Wow! Vanessa, you & your colleagues at 4 Mega have done it again! The new account that you referred me to is awesome! It's amazing how easy you make it for me, you do all of the locating work and I just meet and shake hands with the contact & roll in with my machines! What a winning combination! I appreciate you, Vanessa, and your co-workers at 4 Mega Vending.com, and I look forward to conducting lots of business with you! Thank you!

Victor Carter

03/09/2016

Absolutely it was a real pleasure working with you and your company. You guys made it easy and smooth all the way through the entire transition. I'll definitely spread the word if I ever come across anyone looking to buy or sell a food truck. Thanks again and take care and talk to you when I need my second one.
Chris Innes - The Salt Water Truck
Albuquerque, NM

05/13/2012

I've used 4MegaVending since the start of my vending business in 2007 and Gini and all the staff at 4MegaVending have always been courteous, professional and most of all very efficient. I think that's why I keep coming back! Good job!

Francis,
Honolulu, HI

03/27/2012

Melissa was very approachable and was wonderful work with throughout the entire process. She was very helpful and helped educate us on the selling process. Communication was consistent and we were always kept in the loop. We would definitely recommend Used Vending to other people and give them Melissa's name. We are 100% satisfied and are so glad we used UsedVending.com!

Kristin,
Maryland

10/24/2010

Connie, Thank you so much for helping us build our business. With your help we learned of key locations and secured a position in the vending market. Hope to hear from you again soon.

Herriman, Utah

07/30/2014

Respectfully, I would like to take a moment to thank Used Vending, staff and especially Calice, for their courtesy towards me, in finding me vending machines at Great prices. Calice has helped me on at least three occasions with finding me Great deals. I would recommend Used VENDING to anyone that is in the vending business, like I said the staff is Great and that is the reason why I keep coming back. Thanks Again.
Robert Kennedy
Baltimore, Maryland.

08/17/2009

I can olny think of a few words for to say about 4MEGA Vending. honest,up frount, helpful. I guess I could go on. The best part about 4Mega is the(WICKED GOOD) employees. All are willing to help you with any of your needs. The one stand out person in my mind. Would be April She is liike talking to a friend. I feel she realy cares about you and your sucsess. She is why I buy all my new machiens from 4 MEGA. THANK YOU from Drop Q Vending Jay burbee
Henniker, New Hampshire

10/20/2009

april did a exceptional job for me a true professional all the way good job april. i will buy more from her when i need them.

Pea Ridge, Arkansas

09/20/2011

April did a great job from start to finish, everything went according to plan and there were no surprises. I bought 2 machines in August and decided to buy 2 more after the we realized the need and there was only one place i thought to call. Great job.

C Pollard,
Texas

05/17/2016

Many Many Thanks to Wendy Byrd for selling my trailer. If anyone reads this I highly recommend Wendy as she will get the job done. Best Regards,
Jeff T.
Fort Walton Beach, FL

10/14/2009

April was great before our purchase of 2 cigarette machines, and after when we purchased another. She always respond to my emails making inquiries on the purchase of said machines as well as other vending machines and possible vendors from which to get supplies. April is my contact for 4MegaVending. Thanks so much, your customer TFN!
SunRay Park and Casino Purchasing Clerk, Leisa
Farmington, New Mexico

04/05/2012

"Thanks" Mr. Stacy Sweet for helping me negotiate on "5" machines I needed for my company. I have been self-employed for over 30 years with many miles of business transactions and deals. Mr. Sweet made this transaction so smooth, flawless, and professional. One of the smoothest transacion EVER in my history of self-employment! Thanks again Stacy and I look forward toward our next deal!

James Bastrop,
Texas

03/31/2016

This was our first time experience using USEDvending. We were a little nervous and apprehensive but the experience ended up wonderful. Special kudos to April. She made this whole deal seem effortless and was a pleasure to work with. Thank you. PS To Upper Management- April needs a raise.....
Carole Rodgers
Casanova, Virginia

04/29/2015

Melissa, I want to thank you very much for producing the sale of my lunch truck. When I first put the truck on Craigslist I got a call from you wanting to put my truck on your site at no charge to me. I accepted your offer & the truck was featured on your site. Some time passed & I got a call from Greg w/ a buyer. That buyer fell through, but you all kept working hard to find a buyer. I was impatient & I paid another company to advertiswe & sell the truck. Error on my part. They posted lots of ads but produced no results. YOU PRODUCED A SUCCESSFUL SALE. Melissa found a buyer & put together an agreeable sale. The buyer came to my house w/ a cashiers check & the sale was consumated. I couldn"t have done it without you. THANK'S A MILLION.
Mike Culliney,
Leavenworth, KS

01/15/2016

I am writing this to express my satisfaction with Usedvending.com. I have bought three units from their website and everything has been represented perfectly. I have zero complaints on the company and will used them when I need more machines in the future.
Thank you,
Josh Zolotor - CEO FoKus Innovations, LLC

08/27/2009

I have been in the vending business for nearly 5 years and only had moderate success until Melanie, at 4 Mega Vending, offered me the perfect location. The location proved to be my most profitable location of all times and I am forever grateful to Melanie for all of her assistance. She is the reason why I have been so successful in the vending business while many others have failed.

Atlanta, Georgia

06/18/2013

I was very impressed by my dealings with usedvending.com in general, and with Cristina in particular. She was a total pleasure to communicate with, and always had a cheery, positive attitude. Thanks so much for making the selling of my concession trailer such a quick, easy, and enjoyable experience!

T. W.
Bloomington, IN




03/03/2015

Hi Melissa, Sorry I did not get back to you in a timely manner. I have been busy. I just wanted to tell you thank-you for working with me on finding me the perfect truck for my business. The truck that I purchased is perfect for my business. The purchase was a simple straight forward process. (A series of actions, changes, or functions bringing about a result) This truck turned out to be a super good deal. Thank you again.
Suzette
Seattle, Washington

06/21/2012

Stacy Sweet is the best! He always goes out of his way to help. Thanks so much, Stacy!

Jennifer
Denver, CO

08/31/2015

Hi Melissa! Crazy day!!! But we got everything sorted! I just wanted to say thank you so much for all your help in making the purchase as fluid & effortless as it possibly could have been. So excited about my new business venture!!!! :) You were wonderful to work with. Hope you have a fantastic evening! I know I will (so much planning left to do)!!!!! :D
Lois Willis,
Austin, TX

02/07/2012

From my initial research to the first can of soda purchased, Used Vending was awesome. Melissa took care of all my questions along the way. Even after the sale, she has been there to help in all aspects. The whole situation went exactly as I had hoped. Thank you!!!

Benjamin,
Ohio

10/01/2015

It was great working with them, they assisted in placing one of our combo vending machines at a high income location. I worked with April and she was very helpful through the whole process.
Daniel Blow,
Baton Rouge, LA

11/18/2013

All I can say is that if you are lucky enough to get Melissa Powers as your salesperson, you've struck gold! She is as good as it gets. Attention to detail, incredible follow-up, she is all over it. Talk about taking care of a customer, it doesn't get any better. If you have any needs in used vending, do yourself a favor. Get a hold of Melissa. You won't be sorry. Super Satisfied Customer!
David D.
Cobb, CA

10/25/2009

I found your site to be very helpful in our search for several vending machines. When I contacted the number to get more information, April Hurd was the cs rep and she was extremely helpful and followed up with me throughout my search. We did not purchase from you (although we wish we had) April kept a pleasant professional and courteous attitude. I will keep you in mind when its time to replace what we have. Thank you.
Marquita Smith,
Tampa, FL

08/05/2012

MELISSA sold my coffee truck without any problem, the transaction was easy, I'm so happy and I know the buyer is happier, thank you UsedVending.com for having great people working for U!!! Thanks Melissa.

C.V.
Margate, Florida

07/20/2014

Thank You. Everything was very fast and easy, Melissa Help me a lot in everything!!! She is great!!!!!!!
Carlos Perez,
Miami, FL

12/22/2014

Crissy, Thank you very much for your help purchasing our first-ever coffee van! Your patience and understanding while we worked through the process was greatly appreciated. You were extremely helpful in making sure that all of our questions were answered in a timely manner. The care you took making our experience as painless as possible was outstanding. It felt as if you were right there with us the whole time.
Sincerely, Sherri & Jeff Woods
Senoia, GA

07/28/2015

Hi Crissy - Well you did it again you helped me sell my second truck. Thank you for being on top of the potential and final person that purchased my truck. You helped make the process very easy for me. Thank you.
Andy,
DeValle, TX

05/15/2014

Usedvending was very helpful on everything we ask about, they got me answers about the vehicle I was looking at. I think my broker Stacy Sweet was very good about his job, and went out of his way to do a couple things that I ask him to do. So I just want to give Stacy a big thank you.
J.B.
Teutopolis, IL



10/03/2011

WHAT A GREAT RESOURCE!!! Listing and selling my used vending machines was easy and hassle free. Stacy Sweet contacted me when he had a buyer. Stacey was very professional and kind as he brokered the sale. It was a pleasure meeting the buyer and his family. Because of the great service of Stacey and usedvending.com, I sold my machines and met some terrific people! I will be sure to recommend this site to others. Keep up the great work! Delphine, Florida

06/13/2011

Thanks, Mr. Stacy Sweet, for the great combo machine account! The leads and accounts that you & Vanessa have turned me on to has almost wiped out my stock pile of equipment in my warehouse, and that's a wonderful thing! I look forward to each & every transaction with you and 4 Mega, you guys make it so unbelieveably easy! Thanks again!

Victor Carter
Mr. All Worlds Inc.
"Vending Excellence"
469-231-7255
www.mrallworldsinc.com

02/19/2016

It was a great decision to use Usedending.com!!!! Melissa was amazing and she and my husband hit it off and had some really great phone visits!!! She set us up with the right concession trailer and when we met the seller we knew we had made the right choice!!!! Thanks Melissa.
Michelle Schexnayder,
Midland, LA

01/07/2010

Thanks alot for you help, selling goes without any problems and safe.

Charlotte, NC

02/25/2011

Thanks to Vanessa. Very friendly service. A pleasure to work with and look forward to more opportunities.

Chris, IL

11/13/2015

I've never purchased a concession trailer. Thank you Crissy Cook for making this process extremely easy and working with me every step. I appreciate the great job you did. Thanks again.
Julie Swann,
Hayden, AL

10/25/2009

4 vending the best. I highly recomend 4 vending, very professional company and the staff Melanie lee, April, super, very helpful. I will definitely use 4 vending in the future. Very good locations. DLara vending.

Westmont, Illinois.

11/14/2014

Just a short note to let you know that I am very pleased with my experience doing business with MegaVending. Your patience with my "shopping" and your follow up concerning all the details were outstanding. I hope to add another machine late Spring 2015 and will certainly come back to MegaVending for my needs. Thanks once again for everything.
Tommy Allen -
Allen Rental Properties Alamo,Tn.

03/04/2013

Melissa Powers did a great job in handling the purchase of our new vending trailer. I would not hesitate to contact usedvending.com for future needs or to refer them to someone else. A very professional sales person and site.

Deborah Walker
Happy in Coffee City, TX

11/04/2015

I am delighted so far with my experience with UsedVending.com. They really know their market and the products, and have provided valuable guidance in how to market my vending machines.
Lee A. Bowers,
Villanova, PA

06/03/2012

UsedVending found a buyer for our 10 vending machines and we were very satisfied with the service provided. They gave us good advice throughout the process, and once they found a buyer, they worked with both buyer and seller to finalize a deal. Thank you especially to Calice for her professionalism and good disposition.

AR
McLean, VA
See Hundreds more or Write your own...