RHODE ISLAND
Rhode Island Trailers & RVs for Sale! Buy or sell used trailers in Rhode Island – we have used RVs, used horse trailers, used camper travel trailers, used heavy equipment trailers, used dump trailers, used livestock trailers, etc… AllUsedTrailers.com brings Rhhode Island safe, easy transactions of buying used near you!
DISPLAY OPTIONS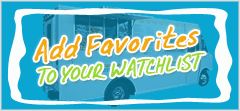 Login to Inquire Online
Call: 601-749-5660
Customer Experiences
03/25/2011

thank you for your service.Vanessa was truely great in her help and was very sweet in the way she helped.

sincerely howard swayne

09/03/2011

Melissa and team made selling my vending truck quick and easy.
After using craig's list and not getting any serious buyers, this is the way to go and I got a better price.
thanks so much Chris T

10/03/2010

When I put my concession truck on USEDvending.com I thought that I might get a call or two. Boy was I surprized!!! In just 3 weeks my truck has been sold due to the hard work of Melissa Powers. She was very professional and consistant in persute of finding the right buyer for my unit. I would like to thank you Melissa and USEDvending.com for a job well done.

Kentucky

05/05/2014

Stacy Sweet was patient and helpful guiding me through the process. I had questions about things I had little experience with and Stacy offered his impartial opinion without pushing me one way or the other. I really felt at ease and trusted his input while always having the door to "walk away if it does not feel right."

Thank you Stacy! Job well done! Can't wait to get cooking!
Dave S, PA

05/21/2000

I contacted Eric Normand through his webpage several months ago in regards to some vending machines that I had for sell. His service provided another way to sell my vending machines other than posting classified ads. His service directly reached potential buyers and saved me money. I got a fair price for my vending machines and was able to sell them in a reasonable time. He kept in contact with me the whole time we worked together and I felt reassured that his efforts were true to helping me sell my machines.
Thanks,
Jason Aycock

11/08/2012

When I first got into the vending business,I used a different locating service. Let me tell you that they didnt really do a good job. When I found out about 4VENDINGTIPS.COM, I decided to give them a try. The absolute best decision I ever made. Gini Sweet is an absolute pleasure to do business with and I'm looking forward to my next GREAT location with their help! THANKS GINI!!

GW
Birmingham, AL

03/05/2012

USEDvending.com was AWESOME to work with! They listed my trailer immediately and had it sold within 48 hours! Melissa was so helpful and lighening fast with my questions and helped me from start to finish. I would recommend this to anyone looking to buy/sell. First class all the way!

Nick,
Jonesboro, AR

07/23/2014

Stacy, I am very pleased with the service and helpfulness of those at usedvending.com. Every conversation was personable and informative. The sale went off with out a glitch! Paper work was minimal. I even had my lawyer check over the three documents before signing. I was assured that all was in order and legally accurate. The only thing that could have made it better for me would be if the monthly notice encouraged a lowering of the price over time if not selling. It only makes sense, but under the pressure of difficult life circumstances I never thought of it on my own. I great experience and a great company!


<>< Michele Robinson, PA

04/23/2012

Melissa was most helpful in answering the "ton" of questions I had asked of her concerning my concession trailer. She would also respond as quickly as possible to my messages left for her. Melissa and her company are very professional. The transaction went smoothly and I will recommend Used Vending always for their great service! Thanks Melissa!

Jay Miron, Iuka MS.

06/04/2012

Thank you 4Mega-Vending for making what I thought would be a long difficult process, so EASY! After I explained to Gini S. what my company was looking for-she did all the work. She made the calls and contacted several vendors that would fit my needs. They called me - all I did was decide between them. 4Mega-Vending is definatly the way to go to supply any of your vending needs. Thank you Gini-You're the best.

Cathy L.,
Seminole, FL

03/25/2012

UsedVending.com is a very professional company. Excellent customer service and very thorough. I trusted them to help me sell a trailer and they did the job in an A+ fashion. Two potential buyers came at the same time and they negotiated a great price of sale. I'm very pleased and grateful!!!

Terri, CA

I have purchased 10 vending machines through Eric at USEDvending.com and have been very pleased with the service I have recieved.They were several different transactions and I received the same service each time. Eric always follows through to be sure I am satisfied. I will continue to do business with USEDvending.com as long as they are on the web. sincerely,

Dan

08/23/2012

Wanted to drop a line to tell you that it was a pleasure dealing with 4megavending.com and Stacy. I had quite a few questions before my purchase and Stacy was informative and helpful in helping me pick out the right machine for our office. Ordering was easy and once the machine arrived it only took us @30 minutes to get it unpacked and running. Keeps the drinks colder than I expected. Thanks again for all your help Stacy. Look forward to working with you in the future.

R.M.
Baton Rouge, LA

06/11/2014

We just wanted to say thank you!!! It was a pleasure working with your company. If we ever have a need to sell our trailer we will definitely be using your services. Not only did you provide quality assistance but you were also very professional and prompt. We would highly recommend you Usedvending.com. Go Crissy!
Travis & Stacy, California



08/31/2011

Stacy has been of great value in locating my combo vending machine. I am not a sales type person and was at a stumbling block in getting my machines placed. Stacy was able to obtain a location for me in a very timely fashion.
Will definitely use you again.

Steve
Portland, OR

07/22/2012

I sold my food cart through Melissa at Usedvending.com. I really liked Melissa, and enjoyed working with her. I like her southern accent, too!! I would use you again, and recommend usedvending to a potential customer, should the opportunity arise.

Steve Kasel, former customer.



02/19/2014

I recently purchased a 32-selection vending machine from Megavending.com (my 2nd purchase in as many years). I have been extremely pleased with both my purchases and customer service. April was unbelievably nice and helpful. All of my future purchases will be done using Megavending.com. They truly are top-notch!
B.R.
Houma, LA

08/21/2014

Many Thanks to Melissa with used vending for her excellent help in selling my refurbished food cart. She kept me well informed as to serious buyers and found the appropriate purchaser and helped the transaction go smooth and professional. Also the buyers were very nice, Melissa seems to have fun doing her job and is delightful to work with.
Elizabeth Byrd,
Front Royal, VA.

10/25/2009

I found your site to be very helpful in our search for several vending machines. When I contacted the number to get more information, April Hurd was the cs rep and she was extremely helpful and followed up with me throughout my search. We did not purchase from you (although we wish we had) April kept a pleasant professional and courteous attitude. I will keep you in mind when its time to replace what we have. Thank you.
Marquita Smith,
Tampa, FL

12/07/2010

Hi,

It was great to work with used vending. Melissa has not just been very easy to work with, but she is always available when you need her and work out all the details. We sold total of 4 machines with the help of her, so we recommend everyone who need to sell machines to contact her. Thanks again Mellisa for your professional service.

Muhammad.Silver Spring.MD.

10/28/2009

April has been SO helpful to me! I have only just begun to get into the vending business with my very first machine, but April has been EAGER to help me in my search for materials, information, and parts for my first machine! It's great to know that there are still great professional customer service people out there! In a time when you never know if you will even get to talk to a real person when you contact customer service, it is a pleasant suprise to talk to someone who wants to help you solve your problems!
Thanks April!

Plymouth, Minnesota

03/23/2000

My experience with Eric Normand has been nothing but good. Have had two separate transactions with Eric and both have gone quickly and as represented. Received both payments promptly by mail with a check and no problems.

Ron
Texas

01/26/2011

"Customer Service" is a term that has been used very loosely and often misused. But any time I had to deal with you guys, I knew that I get a straight answer and clear instruction on what you could do for me and in return what are my obligations. There was no empty promises nor dilatory responses. I knew exactly when and what would take place next. This service approach along with the pleasant phone conversation with Vanessa Long, makes a very positive business experience. One initial e-mail and one follow up phone call took care of the business. With my crazy schedule, I appreciate this quick & straightforward service and Vanessa is always a joy to contact, to wrap up the business. Keep up the good work guys.
Thank you.

MTPVending

01/25/2011

When I am in need of another machine, ( USEDvending .com ) will be my first stop.

R Teel

12/06/2009

I am BEYOND satisfied with your services. Melissa not only helped my mother and I with a purchase of a catering trailer earlier this year. But, she assisted us in a sale of one we had to do just this past week. From beginning to the very final piece of paperwork they were just a phone call away. Melissa and Cheryl made our buying and selling experience a very smooth one.Thanks girls.

Gainesville, Georgia

03/21/2011

April from UsedVending.com was very helpful in the purchasing of 6 soda machines. She wanted to make sure I got a good deal and helped out in any way she could. I was impressed with how nice she treated me even though we had never worked with this company before. I would definitely deal with April again. Thank you April!

North Dakota

10/18/2010

Melissa, was very helpful in assisting us in the purchase of our "new" used concession trailer through USEDvending. Melissa was very prompt in returning emails and phone calls and negotiating the deal! Way to go Melissa!

Dennis and Linda
DLBM Inc.

02/07/2012

Tara is amazing! She answered her phone almost all the time (or got right back to me if she was on another call). Tara answered my e-mails very quickly, so between those and the phone calls, I felt like I had a personal rep helping me with my research and eventual transaction! Tara provides extremely fast and friendly service, and I will use her again without hesitation. Thanks, Tara! You rock.

Rob,
Texas

02/12/2014

We recently sold our concession trailer through Usedvending.com. Melissa Powers was awesome. She handled all of the paperwork and made our end very easy. From the time we got the offer call from Melissa until the unit rolled out of the driveway was only 22 hours! Thank you very much, Melissa € € .
R.Z.
Sierra Vista, AZ

03/11/2012

I was very satisfied with the Professional customer service that we received. Melissa Powers was a pleasure to work with and she is very knowlegable on what she sells. I would recommend this to anyone looking to for a used or new machine. Thank you Melissa for a Great Job.

Scott,
New Jersey





10/01/2012

Thanks Gini for helping to fill our soda void! You found us very nice vendors who catered to our needs and made the process very easy. I know that if we need something in the future you will be the first person I call!

Adrianna
Dallas, Texas

04/15/2014

It was a pleasure working with Melissa Powers with Used Vending. All I had to do was contact her and tell her what I was looking for and where I was willing to go to get it and she did all the leg work. She immediately got back to me with information. With her help and knowledge the transaction was a breeze. I highly recommend Used Vending and Melissa, they are professionals at what they do and seem to enjoy doing it.

J & C Vending
Glen Head, NY

11/18/2010

I sold my machines through used vending.com. My experience with them was excellent. I am glad I could free my garage space. Thank you Melissa.

10/14/2010

Special recognition MUST go to Melissa on account of her unparalleled professionalism. Her combination of friendliness and efficiency in consummating my purchase exceeded my expectations for customer service. USEDvending has a workforce to be proud of; I couldn't be happier! Thank you so much, Melissa!

Patti
Fresno, CA

06/13/2011

Thanks, Mr. Stacy Sweet, for the great combo machine account! The leads and accounts that you & Vanessa have turned me on to has almost wiped out my stock pile of equipment in my warehouse, and that's a wonderful thing! I look forward to each & every transaction with you and 4 Mega, you guys make it so unbelieveably easy! Thanks again!

Victor Carter
Mr. All Worlds Inc.
"Vending Excellence"
469-231-7255
www.mrallworldsinc.com

01/25/2011

I have had the pleasure of listing and selling 2 machines with Melissa. She is top notch in getting the job done in a very efficient and professional mannner. I have been in the vending business for 33 years and would highly recommend her services and expertise.

Jim
Boston, MA

12/06/2010

What a wonderful group to work with. I needed to downsize my business due to illness and listed my machines with USEDvending. It took a little while because at first I was stubborn about negotiating the porice. But I have sold what I wanted to sell and the delivery and all was painless. Thanksd for all your service.

TX

06/11/2014

I was very pleased with my sale through Usedvending.com. All of the sales associates I worked with very knowledgeable and helpful in making my decision. They were very prompt in their communications especially the man who completed the sale for me Stacy Sweet.
Tom, KS

05/14/2013

Working with the team at UsedVending.com was great. We quickly narrowed down options for what we needed and were able to take care of the paperwork quickly. Cristina was very responsive and made this a quick, painless transaction. Highly recommend.

D. Miller
Seatte, WA

02/12/2013

I am in auto sales and have been for 20 yrs. Melissa made this a very positive experience! She was knowlegable and very helpful. We will come back to your site for future needs because of her.
Thank you,

Mark Smith
FSM Enterprises Inc.

05/29/2012

Gini Sweet Helped me out tremendously in getting someone in here to take care of my vending needs. Thanks Gini for all your help in this matter.

Terry Lovely, Storm Trailers
Indiana

04/25/2012

Melissa was most helpful from the initial listing phase to the final sale process and follow-through. It was 1-2-3 simple and easy. UsedVending.com enabled me to sell my product fast and efficiently. I wouldn't hesitate to use their services again.

Alan
Franklin, TN

08/30/2010

MELISSA,
THANK YOU FOR YOUR ASSISTANCE IN SELLING MY MACHINE. I HAD IT ON EBAY FOR 2 OVER WEEKS WITH NO HITS, BUT YOU FOUND ME A BUYER IN LESS THAN A WEEK! I GOT THE PRICE THAT I WANTED AND THE TRANSACTION WENT QUITE SMOOTH!
THANK YOU AGAIN!

New Jersey

10/11/2011

I searched everywhere for a operating manual to an older vending machine. I decided to shoot an email to usedvending.com as they seemed like the most searched and reputable company on the internet to see if they could help. Within the same day of contacting them April Hurd responded with a PDF copy of the manual. This has to be the BEST customer service ever, especially considering I did not even buy anything. I will definitely use these guys next time for my vending machine purchases. Thanks again April. Matt, Redwood City, CA

06/12/2012

Calice was amazing. She found a buyer, was prompt and responsive, and made sure both parties were comfortable and got what they wanted. I would recommend this site to anyone selling or buying a vending machine.

P.R.
Dallas, Texas

02/07/2014

Melissa was most helpful in my purchase. She is very professional and a joy to do business with. Usedvending.com has a valuable asset in Melissa Powers, she made this as smooth a transaction as could be expected.
R.B.
Ridgecrest, CA

05/14/2014

I've done business in the past with Mega Vending and will continue to. Their step by step buying process works right down to the delivery date. They'll also assist you in which machine would most suit your needs. April was most helpful, honest and always there when I had any questions. I recommend MegaVending and April very highly, Keep up the great buying experience!!!!
W.B.
Your Choice Vending, NJ

09/28/2011

Special thanks to Melissa Powers at USEDvending for so beautifully facillitating the sale of my vending machine. Melissa communicated clearly and always offered friendly, enthusiastic support and input while coordinating the sale. Many thanks for a job well done.

Al
Seattle, WA

10/24/2010

Melissa Powers is an awesome individual with awesome sales power! If you want something sold you need to speak with Melissa Powers! Awesome job Melissa! Thanks for all your help!!

Regards,
Mike Archuleta
Trinidad Colorado
See Hundreds more or Write your own...