RHODE ISLAND
Rhode Island Trailers & RVs for Sale! Buy or sell used trailers in Rhode Island – we have used RVs, used horse trailers, used camper travel trailers, used heavy equipment trailers, used dump trailers, used livestock trailers, etc… AllUsedTrailers.com brings Rhhode Island safe, easy transactions of buying used near you!
DISPLAY OPTIONS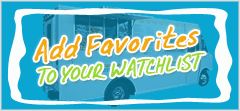 Login to Inquire Online
Call: 601-749-5660
Customer Experiences
03/07/2011

Vanessa was great to work with. We are a small company and she worked to find a vender right for us. Thanks for full filling our vender needs. Mike Omaha,Ne.

01/31/2012

Mr. Stacy and this company has always been great in providing and extra opportunity to expand my ever growing business. A worthwhile service with exceptional people.

Thanks!
-Ryan, Heavenly Snacks

08/25/2014

The process for purchasing our new concession trailer was quick and easy. UsedVending.com was helpful in the entire process and it was nice knowing there was a 'middle man' ensuring both parties were accountable in their own right. I would highly recommend buying from this site.

Elizabeth Brown,
Mansfield, AR

02/06/2011

April is the customer representative that all companies wish they had on their staff. I could not ask for a more professional and courteous agent. Definitely could not have sold the machine without her help.

Brad L.
Elmsford NY

03/23/2011

We had a great transaction with Melissa Powers , this is our second purchase with her and it was even better than the first one.Her great sence of urgency and professionalism made it a very satisfying experience.

C.V.Vending.

10/17/2012

Melissa was very professional, punctual and efficient during the sales process. She was understanding of both seller and buyer considerations, offering suggestions without being pushy. This made the negotiation and the final deal once that both sides were happy with. Highly recommended.

Burak
NY, NY

Melissa was great, she brought me a couple offers, but the people backed out at the last minute. Thanks, I would use this company again.

09/30/2010

Melissa Powers did a great job lining up the seller and myself quickly. I was able to start my business much sooner. Thanks again, Melissa.

Steve M

01/14/2015

So very, very, very, glad I found Usedvending.com. I was in the market for a food truck and there were TONS to pick from, it took me forever to narrow a list to ask about. The staff are so friendly and personable and helped me find the perfect truck for me and I couldn't have gotten a better deal on such a quality vehicle. The sale went smoothly and the seller was very helpful too. We're almost ready to hit the streets with our company. I highly recommend this site!!
Andrea Lewis,
Lucasville, OH



07/23/2014

Stacy, I am very pleased with the service and helpfulness of those at usedvending.com. Every conversation was personable and informative. The sale went off with out a glitch! Paper work was minimal. I even had my lawyer check over the three documents before signing. I was assured that all was in order and legally accurate. The only thing that could have made it better for me would be if the monthly notice encouraged a lowering of the price over time if not selling. It only makes sense, but under the pressure of difficult life circumstances I never thought of it on my own. I great experience and a great company!


<>< Michele Robinson, PA

10/22/2009

4-Mega Vending is great! I had the pleasure of working with Melanie Lee. She helped me find a wonderful Vendor who was matched perfectly with the needs of my company. I will definitely use 4-Mega Vending in the future and will definitely recommend it to my friends.

Allentown, Pennsylvania

06/16/2012

WOW--what a great sales team--these people know their business!! Gini Sweet is just the best--I look forward to using their service again.

S.B.
Lampasa, Texas

Gini was great! We are now set up and running our new BBQ sandwich shop! Bubba's Place, thanks to Gini and her dedication on getting the job done as quickly as possible. A BIG thank you Gini. Jeff and Linda.

Texas

10/13/2010

I just wanted to thank April for helping me get a great deal on a new combo machine. She was very helpful and made the whole process extremely easy.

Regards,
CT Vending

10/20/2009

Melanie Lee was very helpful in assisting me to obtain the vending company that was right for our company. Thank you Melanie for all of your help!

Lisa
Buffalo, New York

10/23/2009

Melissa:
Dealing with you and USEDVending was a very pleasant and rewarding experience. You were so helpful in getting our Vending/Canteen Trailer sold and everything went so smoothly I was very surprised. The main thing I would say is dealing with you and USEDVending was a lot easier than trying to sell it by ourselves. The wide range of potential customers from all over the U.S. is a lot better than trying to sell something just in your local area. Thank you for all your help.
Rosalind
Panama City Beach, Florida

10/09/2014

I want to say thank you to usedvending.com. They were very helpful in the selling of my vending machines. It's organized very professionally.
Omar Williams,
Raleigh, North Carolina



09/30/2010

April worked very hard between me and the seller. I found her to be very professional and got back to me in a timely manner. April is also lighthearted and makes her job seem effortless which I'm sure it isn't. I would and will do business with April and USEDvending again. I give them 100% on a job well done!

RHY
Port St. Lucie, FL

02/21/2011

usedvending.com gave us a free, easy way to get rid of a machine that was just taking up space in our office. April Hurd was the rep that helped us throughout the entire sale.She was professional, polite, and made sure that everything was made easy enough that a kindergartener could have sold the machine. I would recommend usedvending.com to anyone who wants a painless way to sell their unwanted vending machine.

Liz LeBleu
Chief Operations Officer
PrescriptFit, INC
Gulfport, MS

06/06/2013

Super great deal with Stacy> will repeat business with this company.....
R.D.
Chino Hills, CA

Melissa, Thank you for all your help in the sale of my vending machines. We just completed the transaction and everything went great. Nice man! I would highly recommend your business to anyone. Thanks again. Scott

Wisconsin Dells, Wisconsin

02/23/2012

I recently purchased my first vending machine from USEDvending.com. The staff was great and always was available to answer my concerns. I would especially thank Stacy Sweet for his time and patience!

Denise,
New York

12/03/2013

This was our first experience with Usedvending. Melissa kept us informed every step of the way with potential buyers and the sale went wonderfully. We couldn't be happier with how smooth the process went!!
T. & B.
Lyman, ME

11/16/2010

Vannesa Long was very helpful with the entire transaction. All questions were taken care of in a timely manner, and her follow-up was Superb!

Thanks much.
D.Medeiros

05/09/2014

Stacy Sweet was extremely helpful with locating the best truck for our needs. He took a lot of time to assist us along the way. We received our truck last week, and are very pleased with it. We think it will be the first of many more. Thanks Stacy!
K.H.
Chicago, IL

08/01/2011

It was a pleasure doing business with Melissa. She was always up beat, friendly, informative and willing to help. The ease of the paperwork which can slow things down was all in order and made the transaction go smoothly. Thanks Melissa

08/06/2012

I recently got a new vending location from used vending.com and the transaction went smooth. The services provided by Gini, were very helpful, and the set up went smooth as well. This is not the first location I have gotten from working with this service. And every time the whole process was smooth and as easy as can possibly be. Thank you Gini, and i look forward to working with you in the future, to continue building my vending business, one location at a time.

Jason McNamara - JAMCO VENDING
Williamsburg, Indiana

05/09/2012

Pleasantly surprised on the process of sale, quick & effortless... Melissa was AWESOME, she took care of everything very professionally!! Thank you again Melissa.

Ryan,
Des Moines, IA

08/06/2012

Gini is WONDERFULL!!! I love Gini and how she is so kind to assist me in this vending business. This is the first time I used this website and company and already I have had a pleasant experience with her. She made me feel very special and important and I recommend her to anyone out there!

Jason,
Los Angeles, CA

09/25/2011

Melissa, Thanks that was a great deal. As soon as we have these machines placed, I am sure I will be in touch for other great deals. If you do come across another great deal like this one, please feel free to give me a call. Like my husband said, too great a deal to pass on.

Thanks again for thinking of me when this deal came up and I appreciate the personal attention. It was great working with you, your company was very professional and I appreciate the fast turn around.

Thanks again, Denise
Poconos, PA

07/16/2009

I just wanted to say THANKS! for my recent experiences I have had with your company. I am new to the vending industry, establishing myself in January 2009, and am still learning the ropes with a lot of help from April and Kara. These two ladies are huge assets to your company! I can't thank them enough for the assistance and information they have given to me.
I was contacted by Kara in March 2009 about a medium size account in my service area. After meeting with the client, it seemed like a good fit, and I informed Kara of my decision. She handled the entire transaction smoothly and without a hitch; it was a very different experience then I have had with the few locating services I have dealt with.
At that point, I contacted April about the location. She listened to specifics of the account and made a recommendation as to which machines to consider. When it turned out that the machine we had chosen (an ST3000) was a little outside of my price range, April promptly arranged financing for the equipment. Considering the recent state of the credit markets, and the short length of time I have been in business, I was relieved to say the least!
The machine was delivered with no problems and has been on location for about a month now. Everything is working great and the capacity of the unit seems a perfect fit for the account it is in. Thanks again, April and Kara, you made this the easiest account that I have!
Joshua J.
Milpitas, California

08/28/2014

Melissa thank you again. We completed the deal as I'm sure you know and are very pleased. Your brokerage does a great service.
Clay Redding,
Portland, Oregon

01/20/2014

Hi Calice, I just wanted to thank you again and make you understand how satisfied I am with you. It's your continued persistence that made the difference. The USEDvending.com company will definately be in my future business transactions.
Thank You Again,
Anthony DeLillis, New York

09/27/2009

What a great and smooth experience. Mega-Vending alerted me to a location needing a vending machine. They provided the location my information. In just a few days I had secured the location.

Mega-Vending sold me a new machine for the location. The price was right. The service provided from the Mega-Vending reps was excellent.

I look forward to more great vending location opportunities provided by your company.

Thanks.
Chris
Bloomington, Illinois

09/29/2010

Ms. Melissa did a very fine & professional job assisting me in
the purchasing transaction.

Goldboro, NC

10/16/2011

My experience with this company was superb. Not only was I treated with respect and professionalism, but the customer service rep that I worked with was competent, punctual, and followed-through on every lead and responded to every question. This is a company that does what it say it will do and I am happy to recommend them to anyone.

Very Satisfied Customer
Miami, FL

12/10/2012

Very professional and simple...Found the site thru a google search and was happy with everything.

RT,
Orlando, FL

02/19/2013

Stacey Sweet was so helpful. We are a real estate office and this was our first experience in obtaining a vending machine. He was aware of our needs and made sure we received what we needed. Our office is planning a move to a larger location in the spring and we will make sure we contact him for all our needs.

Vicki Segers, Broker
IL

03/19/2014

April Hurd was wonderful in her customer service skills. She was very polite.

A. Wall
Morgan's Point, TX

09/19/2014

"USEDvending.com was very easy to use and very helpful in selling my vending machine. The staff was absolutely wonderful and followed the sale through with me from beginning to end. They found the buyer and made the transaction very simple and professional. I would definitely recommend their services. Thank you for all of your kind assistance!"

Michael,
Brighton, Michigan

06/13/2014

Hi! Sorry Cristina! (this is Traci, Kyle has no time to do anything lol), and we meant to get back with you sooner than this! but we got the food trailer and everything went really smooth. Thank you for all your help and patience with everything! We hope you get a raise (if that's how it works! don't know if your paid by the hour or commission lol but you done A GREAT JOB!) we would recommend Usedvending.com to others. God Bless.
Traci,
West Virginia

12/05/2013

Hello April,
I am extremely pleased with the machine that I purchased from you and in fact have already had to refill it twice. As with previous purchase ( from Stacy Sweet), your customer service was wonderful and you were very quick in responding to my order. Thank you so much for the outstanding service that you have continued to provide me with and in the future if I need another Lil €™ Medic vending machine, I will come to you first!!
J.M.
Hattiesburg, MS

11/18/2010

Melissa an exceptional job on getting things done. She is quick with responses and she is a woman of her word :) which made things very simple. It was an Exceptional Job Mellisa

09/29/2010

I am very pleased with USEDvending.com and how easy it was to sell my concession trailer thru them. Melissa was a real joy to work with. I would defintely use them again!

Les Savage
Savage and Sons LLc

10/26/2009

Mega-Vending has brought good steady business our way!!!

Jeff,
Las Vegas, Nevada

04/07/2015

Thank you Used vending and Greg for assisting me with the sale of my trailer. Through your patience and expertise it made this process simple and fast. If it was not for you and your staff I do not think I would have been able to sell my trailer. I hope others utilize your services for your promptness and professionalism. Thanks again.
Zorayda Borrero, Miami, FL

02/23/2010

Great customer service-- very helpful... thanks April Hurd--

Anthony,
Florida

10/15/2009

Melissa was just the BEST person/middleperson for the job of finally getting rid of my machines! She was persistant and consistent and I truly appreciated all her efforts!

Thanks Melissa!

Jessica
Gainesville, Virginia
See Hundreds more or Write your own...