RHODE ISLAND
Rhode Island Trailers & RVs for Sale! Buy or sell used trailers in Rhode Island – we have used RVs, used horse trailers, used camper travel trailers, used heavy equipment trailers, used dump trailers, used livestock trailers, etc… AllUsedTrailers.com brings Rhhode Island safe, easy transactions of buying used near you!
DISPLAY OPTIONS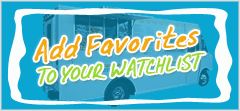 Login to Inquire Online
Call: 601-749-5660
Customer Experiences
06/06/2011

April Hurd was a great help to me with my questions regarding our vending machine. It is no longer being made and we did not have and information on it. She was able to get me a users manual.
Thanks

California

01/26/2011

"Customer Service" is a term that has been used very loosely and often misused. But any time I had to deal with you guys, I knew that I get a straight answer and clear instruction on what you could do for me and in return what are my obligations. There was no empty promises nor dilatory responses. I knew exactly when and what would take place next. This service approach along with the pleasant phone conversation with Vanessa Long, makes a very positive business experience. One initial e-mail and one follow up phone call took care of the business. With my crazy schedule, I appreciate this quick & straightforward service and Vanessa is always a joy to contact, to wrap up the business. Keep up the good work guys.
Thank you.

MTPVending

10/11/2010

Acquiring new locations couldn't be easier. Just a few clicks and we are on the way to meeting decision makers interested in vending machine placement. The key to this is good communications from all ends. Thanks! Connie.

Cleveland, OH

07/17/2013

Once again, Stacy came through like a true Champ!! He worked closely with me providing all the behind-the-scene back-up I needed to help me land a new account!! 5 Gold Stars for you, Stacy!! Yours is the only referral service I use and you are absolutely the best!
Jackie
- Downingtown PA

09/19/2012

I cannot say enough about this website. Melissa was excellent. What drive and dedication, Melissa worked with the buyer, stayed in contact with both of us. Follow up calls for both parties. I cannot say enough about this company, my trailer was sold in roughly 5 weeks, amazing. Very satisfied. Thank You Melissa and Usedvending.
A.P.
Michigan


03/28/2012

We posted our trailer on 3/19, in three days we had a buyer and the transaction was complete on 3/28. Melissa is absolutely awesome!! She answered all of our questions and was always professional. Thanks for all of your help!!!

Mary,
Jasper, GA

05/25/2011

Thank you, Melissa!!! We are so glad we chose Used Vending to buy our first vending machine. Working with Melissa was terrific. She helped us find the vending machine that would be the most beneficial to us at an affordable price. Because Melissa provided such excellent customer service, everything ran smoothly and turned out perfectly!

Kelly and Michelle

04/21/2016

Hi Wendy,
Well, I have to admit, I wasn't overly optimistic when I placed my ad with UsedVending.com. Although I had seen many trucks and trailers listed as "sold", I just thought; "How many people really buy from a website "? But the terms and conditions, and easy-to-navigate website made it impossible for me to pass up.

I must say, it was an excellent experience from start to finish, with solid, friendly communication. Thank you for selling my truck! I will highly recommend (to anyone) for you folks to help with buying, or selling, their next truck, trailer, and/or equipment.

Thank you Wendy, and everyone at usedvending.com!

Regards,

Aldo Panera

06/23/2015

I recently purchased a vehicle from USEDvending.com and it was a terrific experience! Melissa was very efficient and professional. My questions were answered immediately which made the decision process very easy! Once I decided to purchase the vehicle the paperwork and entire transaction was seamless and very professionally handled. I felt like I had an advocate in this deal instead of the uneasy feeling of purchasing through an un-vetted vendor. My vehicle was delivered on time and in the condition as promised. Thanks Melissa!
Karen Morse
Ben & Jerry €'s Ice Cream
Washington, DC

05/09/2013

I just wanted to say how great it was working with Cristina and getting the truck sold. She was very professional and informed me of each step. Thank you so much for getting the truck sold!! I highly recommend USEDvending.
Claudia,
Colorado

07/06/2016

I'd like to thank Bradley Heath for working with me in obtaining a Snow ball trailer. I honestly was not sure about working with an out of state company but Bradley was able to make this a smooth business transaction. He was always available to answer my questions even on his off days, it didn't take long for him to narrow down what I was looking for. I thank you Bradley for your patience and expertise and would recommend USEDvending to those interested in this type of business.

Sincerely,
Debbie Wilson
Terrytown, LA

06/13/2011

I would like to thank Stacy Sweet for all the hard work and customer service in helping us to obtain a vendor at our location. Thank you for your professionalism, follow-up, and kindness.

Independence, OH
Arleen

05/23/2010

April was so helpful and such a delight to do business with. I was very happy with my soda/snack machine and the customer service I received was excellent!!

Lisa

06/07/2016

This was my first time using usedvending.com. and let me tell ya the i'll definitely use them again. I was able to buy a good food truck and they made the entire process a breeze. I highly recommend Melissa Powers she's very helpful and professional.

Orfil Quezada,
Columbus, OH

10/19/2009

4 mega vending and used vending was extremely helpful with the startup of my cigarette vending business.

Very knowledgeable and excellent follow up skills.

Thanks again!
Apple Vending
Atlanta, Georgia

02/10/2011

Melissa was very helpful in getting my deal finalized. She even stayed after normal business hours to complete my deal. Best service anyone could ask for hands down.

Dionte'

Iowa

02/15/2018

I've both sold and purchased trucks/trailers through Used Vending and would recommend them to anyone. In a business environment fraught with scammers and frauds having them as a "broker" created a much greater sense of confidence before heading halfway across the country to get our most recent trailer to add to the fleet. I've worked with Wendy in the past both as a seller and a buyer and I look forward to the next time we work together. Five stars all around!
Shon Bruellman,
Granger, Iowa


08/15/2014

My experience with MEGAvending has been great, especially my sales rep April Hurd! She was extremely helpful in getting us the right machine for our application and getting them set up for us. Once they arrived all we had to do is plug them in and stock them up. No programming needed! I was on a pretty serious time crunch and she helped us meet our schedule. I would most certainly use MEGAvending in the future!
Jason Bailey,
Evansvillle, IN

10/23/2009

My experience with Mega-Vending was very pleasurable. The staff was most helpful and professional. I look forwad to continued business with them in the future.
JDFDYER

North Hollywood, CA

04/15/2009

We had a positive experience in dealing with both Melissa and Cheryl at Used Vending while selling our hotdog cart. We had placed our cart on craigs list and had not received any responses when I did some research and found Used Vending online. I first talked with Cheryl, who helped me with providing a write-up, pictures and made suggestions on the price. After not receiving any calls, I called Cheryl and asked for suggestions - we lowered the price and waited patiently. Not much longer and it was sold. It was great to let someone else deal with the customer and negotiate and all we had to do was show it and let them take it home. If there is a need to sell concession equipment in the future, we will definitely call Used Vending and specifically ask for Cheryl and/or Melissa.
Thanks.
Starla Peninger
N. Richland Hills, Texas

02/05/2011

I just bought my second machine which is already set up and making money! April was so great! She responds so quickly which made it possible to get the machine as quickly as I did! She even stayed at work late on a Friday to get all the paper work processed so I could pick up that day! Thank you so much April!! I will be contacting you soon for my 3rd machine!! :)

Stamford, CT

08/13/2009

Melissa, Thanks for the list. I just want to say that you all are the most professional folks I have dealt with. You are extremely helpful and always positive. I bought a new machine from you in March 2005 and it was at a much lower price than was quoted from another vendor. In addition, it arrived within a few days. If megavending ever needs a reference, please feel free to contact me.

Bobby Bain

09/07/2017

Used Vending was fantastic! I was able to sell my machines at a fair price in a relatively short period of time. The customer service was excellent and the lady I spoke with offered me some excellent advice about setting a price on my machines that would enable me to sell them quickly while still getting a reasonable amount for them. I highly recommend this service!
Ed Gedney,
McKinney, TX

01/15/2016

Dear Jennifer, Your company must know that all wealth is a product of labor, I can truly say that I apreciated working with you on getting my trailer sold, at times it seemed doing so was a tremendous challenge but you got it done. A business leader has to keep their organization focused on the mission and a leader also has to motivate potential partners to join, as you did, along with Eric your boss. Let me also note you not only worked with me from 9-5, you extended your services after hours, making your loving kindness a pleasure and a joy.
Again I give Thanks and look forward to working with you in the future.

Holy Smoke Mobile BBQ & Jerk
Dennis Pamplin
Lincoln, AL



11/26/2011

Melissa Powers, lately When someone asks me about Customer service, I tell them to just call you and just talk to you. You went above and beyond to make sure that everyone is happy. I Thank you for assisting me in buying a vending machine and making sure I was satisfied. I am looking for another one, after I start this one. Better believe you will be my contact.

Thanks,
Matthew M., LA

10/07/2010

After contacting 4vendingtips.com I was put in touch with one of the most pleasant, professional people I've ever dealt with. Jackie at Grand Slam Innovations has been an absolute pleasure to work with and it all started with a simple email to 4vendingtips.com. Connie Jordan was very nice and did a GREAT job putting me in touch with Jackie. Many thanks to Connie and 4vendingtips.com.

Charlie DiPatri

09/18/2012

Melissa- I had an extremely positive experience selling my food truck w/ usedvending.com. Very professional staff, no strings attached, and no cost to me! The best part is how they facilitate all negotiations and weed out the buyers that aren't serious, which saved me a great deal of time. I definitely recommend their service. 10 out of 10!

Mike,
Florida

08/18/2011

I was very pleased with my interaction with Milissa Powers during our lastest purchase of two vending machines. She was easy to talk with, has a great sense of humor, and completely competent in helping us close the deal. Thanks Milisa.

Gerald Landry
Rose City Vending
Pasadena, CA

11/08/2012

When I first got into the vending business,I used a different locating service. Let me tell you that they didnt really do a good job. When I found out about 4VENDINGTIPS.COM, I decided to give them a try. The absolute best decision I ever made. Gini Sweet is an absolute pleasure to do business with and I'm looking forward to my next GREAT location with their help! THANKS GINI!!

GW
Birmingham, AL

02/09/2012

Melissa and Calice were so helpful during the whole process. I appreciate their hard work. This went as smooth as can go, great comunication and excellent people. The best in the business!!!!!

Raphael,
PA

03/20/2016

My experience with USEDvending was a great one. My inquiries were promptly answered, the buying process was thoroughly explained, and Julia was fantastic at following up with where we were at in the transaction. I would definitely use them again!
Sheri Blake,
Springdale, AR

03/27/2017

I was kind of skeptical of the site at first, however after speaking and working with Bradley, I found that they do exactly what they say they will. I was able to purchase my trailer, it looked exactly as it was pictured and Bradley worked with me from start to finish. I would recommend them 100%!!!
Sylvia Davis,
Columbus, OH

08/05/2014

We were very pleased with the ease of listing our equipment and the incredible customer service we received during the process. Communication is everything in making a business transaction and they were great. We highly recommend using UsedVending.com to buy or sell your equipment.
P. Brill
League City, Texas

11/02/2016

I couldn't be happier with my experience with UsedVending.com. The hot dog cart I bought is in fantastic condition for a great price, and Wendy made the process seamless. It was 100% quick, easy and a great overall experience. I've been looking for a while at multiple sites, and I'm glad I found what I wanted on UsedVending.com.
Jerry Patterson,
Sewell, NJ

08/08/2011

We had a great experience with Used Vending. Stacy Sweet was the person we dealt with the most and he was so helpful and professional. He was always available and ready to help in any way.
We placed our trailer for sale and in a very short time we were seeing lots of interest and in no time a sale.
Wish they would sell other things as well....
Thanks Used Vending!

Marcia
Mansfield, Georgia

06/11/2014

We just wanted to say thank you!!! It was a pleasure working with your company. If we ever have a need to sell our trailer we will definitely be using your services. Not only did you provide quality assistance but you were also very professional and prompt. We would highly recommend you Usedvending.com. Go Crissy!
Travis & Stacy, California



06/05/2014

Dear April, Everything went very well with the transaction, I am pleased with the equipment. Andrei was not only very helpful and informative, but pleasant to get to know and 2.5 hours after contact I drove out of Lancaster with the new truck and drove through the night and was back in Holbrook by noon the next day, ran the title work and everything is switched over and looking good. I am very pleased with how everything went and want you to look for a comparable deal on a short bed rollback. You have been pleasant to work with and the whole transaction has moved smoothly and rapidly.
Steve,
Holbrook, AZ

03/15/2017

April:This email is intended to confirm that we received the two Naturals2Go entree units and to thank you for your efforts on our behalf. Working with you was truly a great experience. You not only worked tirelessly on our behalf, but your happy and gracious demeanor made the experience relaxed and enjoyable. I would highly recommend you to anyone looking for a specialist in used vending machines. Your knowledge and patience ultimately led to a successful transaction. Thank you, thank you and most of all, THANK YOU!! All the best and I will definitely be using you for all my future needs.

David Propis
CEO, Island Vend Enterprises Corp.
Melville, NY

07/23/2014

Stacy, I am very pleased with the service and helpfulness of those at usedvending.com. Every conversation was personable and informative. The sale went off with out a glitch! Paper work was minimal. I even had my lawyer check over the three documents before signing. I was assured that all was in order and legally accurate. The only thing that could have made it better for me would be if the monthly notice encouraged a lowering of the price over time if not selling. It only makes sense, but under the pressure of difficult life circumstances I never thought of it on my own. I great experience and a great company!
Michele Robinson, PA

10/13/2009

Melissa,

Thank you for all your attention with me, I am very glad with your excellent & value service.

Sincerely,
Benjamin Colon.
Pureto Rico

08/22/2011

Stacy was great! I had a hard time finding a combo machine for our small office and he was able to find me someone right away!

Thanks, Stacy!

Kathleen,
CA

03/14/2000

Once again I want to thank you for all your work on getting me started. Please copy the message below and put it on you web site reference page, it truly shows how I feel about doing business with you.

UsedVending.com???? On the Internet???? Is what some of you might be thinking, as I did when I saw it early January 2000. I decided to give them a try anyway. If you want to do business with a company that is professional, with honesty and integrity, then UsedVending.com is the one. Just getting started in the vending business, I bought 20 vending machines from Eric and a few days later he called me with a lead on an small existing route within 5 miles of my house. He set things up and the seller and I met and made the deal. Smooth transactions all around for both the machines and the route. I plan on doing business with Eric and UsedVending.com again.

Sutton's Vending
Fort Worth, Texas

09/15/2015

My experience with this company is wonderful. I have yet to come across such a lovely service, very cooperative , extra ordinary helpful. I am very very happy with them.
Kris Handa,
Marietta, GA

09/09/2016

Wendy, Thank you so much for your help with my purchase. You guys really helped to get all the answers up front and prove these transactions aren't crazy scams. I went through many leads on Craigslist and eBay and EVERY....SINGLE....ONE was a scam. I am very happy with my purchase and the seller is more than happy to help with questions I've had after the purchase. I will definitely keep you in mind for additional purchases or referrals.

Thank you,
Lisa Ravlija

11/11/2016

The transaction was great. Other than a few hiccups with check image, it was seamless. You guys run an A+ business and its always a pleasure getting the extra sales.
Joe Rush,
Virginia Beach, VA

07/26/2014

Well first of all, I sold my truck at the price I was looking for and Melissa is on the ball. She has her act together and great in customer service before and after sale with a great attitude and very customer friendly. I posted another truck with used vending because im very satisfied.
Jeanpierre Lareau
Saratoga, NY

08/12/2015

I would like to thank you for your special attention towards my needs to get my vending business start. Your quick responses to help out has been comforting while I am trying to start a new venture. Thanks so much.
Joey Hart,
Kew Gardens, New York



09/16/2012

Melissa was a gem to deal with, prompt and professional. I would not hesitate to buy and/or sell on this site!

Bob,
Georgia

02/02/2012

Melissa was absolutely wonderful to work with! We had a few challenges getting our unit sold but she never gave up! She was very thorough and worked hard to get the price we wanted.

Thanks again UsedVending - you're great! :)
Martha, Colorado
See Hundreds more or Write your own...