RHODE ISLAND
Rhode Island Trailers & RVs for Sale! Buy or sell used trailers in Rhode Island – we have used RVs, used horse trailers, used camper travel trailers, used heavy equipment trailers, used dump trailers, used livestock trailers, etc… AllUsedTrailers.com brings Rhhode Island safe, easy transactions of buying used near you!
DISPLAY OPTIONS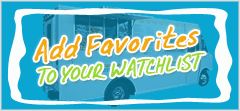 Login to Inquire Online
Call: 601-749-5660
Customer Experiences
05/19/2011

Hi Vanessa,

Sorry I'm so late in getting back to you. Our first event with our Model T cart was a success and brought us two more. We are on our way. I want to thank you for your excellent customer service and help all along the way of this process.

Rebekah, CA

09/20/2001

Eric, thank you for helping me find a buyer for my vending machines. Your services to the general public help eliminate Biz-Op ripoffs where companies charge 5 times the cost of an actual combo unit. Hopefully many people new to the vending business trying to start their own route will meet up with you first before being taken for extremely large sums of money. Your website is a great place for buyers and sellers to meet. Sincerely,

James Falce,
New York

05/16/2014

€Melissa Powers was a delight to work with. Her professionalism, experience and follow thru made our purchase effortless. I would recommend Used Vending and Melissa Powers to anyone looking to purchase in the future. €
Patti Miele
Catering Sales Manager,
White Horse Tavern Catering
Wellington, Florida


04/25/2011

Thank you, Melissa, for making the sale of my vending machines so easy. This is THE BEST way to sell equipment (or find equipment). You even worked out a negotiated deal to meet the needs of myself and the seller.

Tony from Iowa

09/24/2015

I've never purchased a concession trailer. Thank you for making this process extremely easy and working with me every step. I appreciate the great job you did. Thanks again.
Julie Swann
Hayden, AL




10/01/2009

Our experience with USEDvending and their representative Melissa Powers, has been very positive. Melissa demonstrated professionalism by being very informative and timely with both of our transactions. We won't hesitate calling USEDvending.com in the future.

Diane and Dave Davis
Tuscaloosa, Alabama

10/25/2009

April Hurd Rocks!

Thanks for your help and support.
Monica Reimer

03/06/2014

Firstly, everybody I dealt with at USEDvending (Stacy) was more than helpful. Melissa, you restored my faith in dealing with large purchases. I only wish the remainder of getting my dream business up and running could be so easy. I am not just being nice, Melissa truly went above and beyond the call of duty in every. Thank all ya'all again.
JK
Las Vegas

SOLD!!! This is a Great Company. I Listed my Lunch Truck with Melissa Powers, and She sold it right away. Not any of those other cheesey websites. Its as simple as listing it at the right price, and forgeting about it.

D.N.
Forked River, New Jersey

10/25/2009

I luckily came across the website for April. I run a 19 store chain of convenience stores and one of them has a laundromat attached. We needed a coin changer machine and I knew very little about them. My time is valuable and April quickly guided me to the best option for my needs. She answered any questions I had with ease and made the purchase painless and enjoyable, I would highly recommend April for any equipment purchases you have.

Most Sincere, Brian Laudenbach JM Oil Company.
St Cloud, Minnesota

11/12/2016

Hi Bradley, I was very happy with your services. You were very easy to work with. All questions were answered in a timely manner. The actual transaction went very smoothly, and everything was great.
Thank you

Robert Cross- 3 C's Catering
Kennedy, NY

01/25/2010

Made the best decision of my life choosing usedvending.com to represent me in my first vending machine purchase. My agent April was amazing in every way! Her dedicated loyalty to me as a customer (buyer) has moved me to write this testimonial. Where in this society most people tend to take things for granted, she went above and beyond to see that i was satisfied with the end result of our transactions. This combined with her concerned follow up has impressed me immensely.I would highly recommend Usedvending.com and her as an agent to anyone looking to buy a vending machine.

Sedona, AZ

02/25/2011

I am so pleased to have done business with UsedVending.com. I worked with April who was very knowledgeable about the products. It was a pleasure working with her. She was very helpful in finding me machines that fit my needs. I look forward to working with her again on my next purchase. I highly recommend this company. I give them an A+ outstanding job.

Jonathan Washington D.C

05/01/2011

Vanessa,
You have provided a service that was priceless. You guys made it easy as 1, 2, 3. I put in an electrinic request on the web site and less than a week later our vending machines are up and running. We are a small consumer, but your suggestion made it possible for us to serve our external customers as well as internal ones.

Southaven, MS

11/01/2010

Thanks to Melissa, one of my vending machines sold in as little as one mo. she is very professional and polite.! You are very lucky to have someone like her with your company. Thank you Melissa !!!

IL

01/08/2014

My experience in ordering stamp folders via the website went very quickly and smoothly. We received the product quickly also. Will definitely order from MEGA vending again.
P.K.
Knoxville, TN

06/20/2012

Amazing experience - everything went so smoothly. Melissa did a great job with communication on what the next step and kept us very informed. Thanks.

Fran,
IL

06/23/2015

Melissa, Thank you for everything. You were great and got everything done when you said you would. You really made it easy. I would use you again.
Doug Martindale,
Austin, TX

12/23/2014

Hi Ms Crissy, I want to thank you and your company, UsedVending.com for making the transaction of finding and obtaining a food truck. Your system was very simple and easy. It was great to have such a major purchase go so smoothly. Thanks again for all your help, we love the truck. Hope you all have a very Merry Christmas and a happy new year. Thanks again.
Pastor Jones, The Anchor
Irving, Texas

04/28/2013

Excellent service from Stacy Sweet! He was able to provide me with a location and a machine! I would recommend this company to anyone in the vending business.
F.C.
Louisville, KY

10/14/2009

Our journey to find the exact machine for our needs turned out to be an easy one....April our customer service rep was not only helpful and informative but turned out to be that real down to earth friendly person that we all look for but never seem to find. On normal terms we are usually forced to speak to automated operators or tranfered to person to person. April became our personal assistant until we found exactly what suited our needs. Thank you for a pleasant expierience.
Best Regards Sheryl Elliott Easy Management Co.
Walpole, MA

09/15/2011

I had the best person in the world to assist, Melissa is theeee best, I was looking for a vending truck; she assist me with the transaction, everything went well. I had a wonderful experience with 4 Megavending.com, I would recommend anyone out there to use their services. It would be the best decision to make. Inspite of the long drive everthing was good.

Primrose,
New Orleans LA

10/09/2015

Hello April,

It was a really smooth and easy process conducting this transaction through the help of your website and your phone support.

I felt comfortable dealing with seller after you mentioned you had spoken to them personally and found out the answers to my questions and concerns with the vending machines I was interested in purchasing.

Thank you for all your help.

Regards

Nick Merchant

10/14/2009

I have been in the vending business for the past 22 years. I have seen a lot of bad locators who promise the world and deliver less than rocks!! We have taken several leads from 4Mega Vending with April, Kara, & Mel. I can truthfully say that all the leads that we have taken have been good for us. In addition, to lead acquisition, we have also purchased several machines through their site. All of which are in service today. So I would do them an injustice to not recommed them to anyone. They have proven themselves to me and I look forward to a more prosperous year in sales and growth!

Demetrius Williams
21st Century Vending
Fontana, CA

01/26/2011

"Customer Service" is a term that has been used very loosely and often misused. But any time I had to deal with you guys, I knew that I get a straight answer and clear instruction on what you could do for me and in return what are my obligations. There was no empty promises nor dilatory responses. I knew exactly when and what would take place next. This service approach along with the pleasant phone conversation with Vanessa Long, makes a very positive business experience. One initial e-mail and one follow up phone call took care of the business. With my crazy schedule, I appreciate this quick & straightforward service and Vanessa is always a joy to contact, to wrap up the business. Keep up the good work guys.
Thank you.

MTPVending

06/10/2016

Jennifer, It was a pleasure to do business with you and your company UsedVending. Everything went real smooth with the transactions of the sale. I would recommend your company to anyone. If I ever need assistance selling anything again I will most definitely use your company again.

Thanks,
Bruce Benkurt,
Hanover, PA

03/24/2010

Wish I had known about Used Vending BEFORE I got involved with vending. Melissa has assisted me in selling 3 machines now, and does whatever is required to negotiate the deal. She is very knowledgeable of the industry, and up front about the current environment. She initially spent quite of bit of time educating me about the process and prospects. What a great forum for bringing vending buyers and sellers together. Thanks for all your help so far!

DJ
Dallas, Texas

08/09/2016

This was the third truck we bought through y'all. The help and service provided this time was exactly what I expected from my previous purchases; helpful, smooth, and quick. If we find ourselves in the market for another truck, I will be returning again.
Adam Salinas,
Tuscaloosa, AL

10/26/2010

April, thanks for all that you do! With your helpful and cheerful demeanor, you have made my purchase a "very painless experience". Again, much thanks!

Take Good Care!

John "The Wash Tub"
Decatur, TN

I want to say a big "thank you" to Julie Hunger. I have just completed a purchase of four vending machines, and the transaction worked perfectly, thanks to her tireless efforts. There was a bit of negotiation involved, with quite a few telephone calls necessary to keep everything on track. But through it all, Julie kept the deal together, handled all of the paperwork with great expertise, and stayed in communication at all times. I am a satisfied customer, and will be happy to deal with usedvending.com again.
Sincerely Bill H.

08/23/2012

Wonderful wonderful!!Not only was the product delivered in 30 minutes flat, they helped move out our old machine that our past vendor has not moved. So professional and extremely exceptional service!!!

K.T.
South Bend, Indiana

09/30/2010

April worked very hard between me and the seller. I found her to be very professional and got back to me in a timely manner. April is also lighthearted and makes her job seem effortless which I'm sure it isn't. I would and will do business with April and USEDvending again. I give them 100% on a job well done!

RHY
Port St. Lucie, FL

08/10/2010

Melissa was wonderful to work with... Always very helpful and quick to respond.. USEDVending.com had our vehicle spoken for in less than a week and sold in under 3 weeks something that we were unable to do in 2 months.. Great Website and we would do buisness with again!

Matthew Ballance
CEFCU Vehicle Services,
East Peoria, IL

10/13/2009

I recently purchased 3 G620 model vending machines. April made this purchase go really smoothly and I was able to close the deal within a few days. I appreciate all the help and being able to secure these machines for the deal I got.

Kevin
Orlando, Florida

11/06/2013

My experience with Mega vending can be summed up in one word, AMAZING! From the time that I entered my information into their system, I was immediately taken care of. April was so attentive to the needs we required, incredibly understanding, and efficient in executing a perfect fit for our company. We had a very smooth and easy experience and we will definitely refer them in the future.

J. Ortiz
New Jersey

09/01/2016

I enjoyed my experience with Used vending and would do it again. I was a little nervous at first because I didn't know anything about UsedVending. I literally just found it online. But Bradley was great to work with, walked me through the process and was willing to contact me via text. Best part is they brought me a qualified buyer. I didn't have to worry about all the calls and emails from random people.
Angela Sims,
Kansas City, KS

08/31/2015

I have nothing to say but positive things about used vending.com. Thank you Melissa for all your hard work and positivity. You made everything easy and fast. Definitely 5 *STARS* and I would recommend this to anyone. Thank you.
Matthew Hembree,
Wenatchee, WA



hello april
thanks for the e-mail, i received the 4 route pros today!! man that was fast!! thanks again for the great service and the followups, you folks are professionals and i appreciate it!! i plan of building this business as large as possible and you are the ones i am exclusively dealing with!! great people, great machine in the route pro, and great prices!! again, thank you april. darrell

Louisiville, KY

09/19/2014

Melissa, I would like to thank you for our experience in dealing with UsedVending.com. It was a pleasure working with you and the service you folks provide is very beneficial. You bring willing sellers together with willing buyers and the transaction can happen relatively very quickly. The gentlemen that I worked with was a pleasure to deal with, he was obviously motivated to make the sale happen. This was indicated very quickly after you had asked him what his best price was and then he got back to you right away with my many questions. For what we were looking at a mobile brick oven trailer we were able to get into a turn-key business for literally 1/3 of the price vs having to go with brand new. Huge thanks once again for all your help and putting this together.

Kindly,
Michael Tereza,
Elk Grove Village, IL

01/20/2015

Mellissa, I just wanted to write and thank you. You and usedvending are a pleasure to deal with. From the setup of my listing to the sale, you and your company have made selling my trailer a dream experience. You have been very professional and nice, and I will definately be using you and usedvending in the future. Thank you again,
Vincent Cacio
Wildwood, NJ

10/22/2009

Used vending sold my used vending machines Melisa handled the transaction it was a hard transaction. MELISA handled it very well and all parties were very happy and the transaction was very good. Used vending lived up to all of ther agrements. I am very happy with Used Vending and am looking foward to doing futcher
business with useed vending
sincerly
Eddie
Salisbury, MA

06/18/2013

Sold our unit shortly after being posted. Christina was not only professional but a joy to work with! Thanks again!!
Judy M.
Lauderhill, FL

03/12/2015

I would like to personally thank Melissa from UsedVending.com for her remarkable customer service. This was a first time purchase for me and Melissa walked me through the process and secured a great deal for me. I can not be more pleased with my transaction and the customer service I received. BIG THANK YOU!!!!
Jeff in Florida

Hi Cheryl, thanks for allowing me to post my concession trailer on your web site, I've been trying to sell this trailer for three months, you sold it in a week, thanks for the fast sell and professional manner.

Chef Charles,
Colorado

02/11/2013

Amanda did a good job. It took quite some time to find a buyer in my area, but she did it!! Yea!!

J. N.
Yelm, Washington

11/04/2015

Usedvending.com has now helped me twice. 4 years ago I was looking to buy a food truck, I knew very little about pretty much anything involving this business.Melissa took me by the hand and walked me thru the purchase of my knew business, after 3 successful years I was able to finally retire,so I figured who else but Usedvending to sell my food truck. Greg took over my ad and in no time at all was able to sell my truck. Thank you Used Vending what a great team you have.
Ed Stack - Madsams Food Truck
Columbia, KY

09/22/2009

April was very helpful and especially nice and professional. She was able to answer all my questions quickly and accurately. She was a pleasure to work with and would not hestitate to call her again if I needed further assistance. Thanks April for a job extremely well done.

M. Pate
Normal, Illinois

07/05/2016

Morning Jennifer, I had a good experience with USEDvending from start to finish. I appreciate the friendly service and professionalism that was given to me. I'm very happy with my trailer. I would definitely tell anyone that is looking for a trailer to give USEDvending a call. Thanks!
Monnie Johnson,
Cibolo, TX

08/12/2009

I was happy to know that our company was provided with the service that others could not fulfil. At first I thought that we weren't going to be able to get a machine but they came through. Thank you for the hard work.

Van Nuys, California

04/29/2012

Pleasantly suprised on a quick sale. The whole process was easy and handled very professionally.

Tom Timms, MS
See Hundreds more or Write your own...