RHODE ISLAND
Rhode Island Trailers & RVs for Sale! Buy or sell used trailers in Rhode Island – we have used RVs, used horse trailers, used camper travel trailers, used heavy equipment trailers, used dump trailers, used livestock trailers, etc… AllUsedTrailers.com brings Rhhode Island safe, easy transactions of buying used near you!
DISPLAY OPTIONS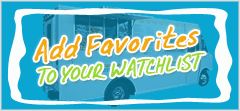 Login to Inquire Online
Call: 601-749-5660
Customer Experiences
11/06/2013

I would like to thank Melissa Powers for all her help, she was very professional thru the whole process of selling my food truck. She walked me thru every step from the time my truck was put on your site until the very end when it was sold. I will be letting all my friends know of your site in case they have a need for it in the future. Once again thanks to Melissa, & the best part, it was sold in less than three months!
Thank You,

Joe B.
Cape Coral, FL

03/10/2017

Wendy was an absolute blessing to deal with. She explained the process of our listing to me from beginning to end. When we had an interested buyer she called to let me know and the negotiations were completed within a couple of phone calls. Wendy always returned my phone calls quickly when I had questions about any of the particulars of the sale including forms that needed filling out for the sale to take place. Electronic signatures made the process easy. I can't say enough about how professional Wendy is and I will tell anyone who is trying to sell their concession trailer to call Used Vending as our experience was terrific. Thanks again Wendy for making the sale go smoothly for us.

Gary and Marilyn Sperano
Jackson, GA


03/28/2016

Melissa was very helpful and patient with us. She made everything easier and understanding for us. I would recommend Usedvending.Com a safe and trust worthy company to deal with. We loved working with Melissa because there was no pressure in purchasing our food trailer. We are well satisfied with everything Melissa helped us with. Thank you Melissa!!!

Jessica/Gilbert Torres,



02/06/2011

April is the customer representative that all companies wish they had on their staff. I could not ask for a more professional and courteous agent. Definitely could not have sold the machine without her help.

Brad L.
Elmsford NY

06/27/2017

I would recommend using used vending for all my leads and all my machines, they are professional and very easy to work with.
Lennie Blevins,
Wichita, KS

01/31/2011

Courteous and Knowledgeable.

April sets the standards of customer service other business could use as a model. A simple and streamlined process for acquiring vending equipment enabled by a polite and confident staff.

I am currently acquiring more equipment using their services, and will continue to do so in the future. I personally wouldn't consider taking chances with any other service. More than just a brokerage, they're your full-service partners in the business.

Thank you 4MEGAVENDING.com for all your help!

CA

10/14/2009

Hi Melissa,

How are you sweetie? Thank you so much for calling us first on that deal, honestly, the machines are so nice and at such a great price, you are my new best friend in this business! I seriously think that if Matt and I are successful, it's partly because of you!We appreciate you sooooo much for contacting us first on this! And hope more come like this, ..but probably later, cause we need to place these first...thank you so much for everything girl...xo

Dixie
Fresno, California

05/25/2012

I have been working with 4Mega for a few years now and would like to say that working with Gini is a real pleasure! She is very professional, knows her trade and easy to work with.I would highly recommend 4Mega to any other vendor in the field!

Patrick Scott Rowlett, Texas

10/12/2009

We have been very fortunate to find your company for parts for our vending machines. We are very grateful actually to have each other, parts makes us both $$$ You have been very helpful to service our needs when we need parts.
Thanks so much, April works hard at her job to please her customers.
Go April.
Pam & John Hawk
Columbus, Ohio

04/13/2018

Wow. These people are amazing. I have done business several times with them over the years, and they have been fantastic every time. If I need to sell or buy a trailer these are the only people I would trust with my business. Great job!
Stuart B.,
Marble Falls, TX

02/16/2011

Thanks Melissa. Your're the greatest. I will always recommend Usedvending.com and Melissa for selling and buying vending machines. You get the job done! Thanks again for the professional and prompt service.

Julia
Marrero, La.

03/20/2018

Bradley 1st of all I want to say much thanks to you and your operation, I'm so glad I signed up with your outfit. Truly a great experience working with you personally also Bradley. I deal with a lot of people in and I have to say hands down the easiest sale situation I've ever been in, I'm definitely going to use your outfit for any future business, 5 star all the way. Thanks.

R. Martinez,
Denver, CO


09/29/2010

Ms. Melissa did a very fine & professional job assisting me in
the purchasing transaction.

Goldboro, NC

03/12/2015

"After no success on Craigslist, I decided to try listing an item with UsedVending.com. A few months went by and I forgot about the ad, but the machine sold for the full asking price. Transaction was seemless and the staff handled the all communications with the buyer. Will definitely use these guys again, great experience."
Jordan S.
Unionville, PA

12/20/2017

We needed to move our machines because another vendor was taking over and we were under a very tight deadline. We listed our machines with usedvending.com becsue we decided to get out of the business. After I reduced the price because our deadline was getting close I got a call from April. I explained our situation and she made a couple of phone calls. The machines were sold in just a couple of hours. the transaction was easy and fast. The buyer was great. I wish I'd have found this site sooner.

Duaine Cihacek,
Council Bluffs, IA

10/06/2009

I recently placed an order for coffee and when it arrived I realized I had ordered decaf instead of regular. Melanie was very helpful in expediting an exchange for the correct item. I have been purchasing all of my coffee and tea from Coffeeasap for a couple of years and have been extremely pleased with the service - especially the fast shipping!

-anonymous

10/05/2016

Hi Wendy!I just want to thank you and your company USEDVending for all of your help. You were very prompt with getting back to us with the answers we needed. You went above and beyond for us by allowing us to contact you through messages, via email and text due to our conflict in schedule's. I would recommend you and your company to anyone that is looking to buy used vending or trucks! Thank you for everything that you have done!

Amanda J Shear,
Mexico, New York



04/02/2015

Great Experience.. Fast Deal Very Professional... Machine was exactly like described...friendly staff.
J. Marion, Wellsville, NE

10/31/2016

Recently I used Usedvending.com to sell a corn roaster. My broker Melissa did a fantastic job with communications between the buyer and myself and made things super easy. I would definitely use them again if the situation presented itself.

10/21/2009

4MEGA help me grow my vending business. Thanks a million.

Dwight
Autin, Texas

03/22/2016

I recently advertised and sold a small vending machine through your site. The process was quick, smooth, and everybody involved was fair and honest. Your agent, April Hurd was professional, friendly and made the process easy. Thank you for a job well done.
J. Clay,
Marietta, GA

11/26/2013

April is the best! She worked with me to obtain great profitable locations. She was there throughout the whole process to make sure everything went smoothly and to make sure that both parties were completely satisfied. And I I'm satisfied every time! As well as my locations that I have obtained with her. April is the best and I love doing business with her and her company Megavending.com.

Kenneth,
New Jersey



10/19/2009

MELISSA, HANDLED A SALE FOR ARE COMPANY OF ONE VENDING MACHINE ABOUT 3 MONTHS AGO AND DID A GREAT JOB IT WAS HANDLED VERY PROFESSIONALY ALL PAPER WORK IN ORDER. SHE IS WORKING ON THE SALE OF 2 MORE OF ARE MACHINES AT THIS MOMENT AND WE HAVE NOTHING BUT FAITH IN THE WAY THEY HANDLE THE SALE WITH NOTHING BUT INTEGERITY. AGAIN THANKS TO USEDVENDING INC.

MIKE GRASON FRESH OASIS CREATIONS INC.
Orlando, Florida

06/29/2009

Melanie has been wonderful assisting me in obtaining vending machines for our facility. She has been in constant contact with me throughout the screening process and has followed up with me to make certain I am satisfied with the services. I truly thank Melanie for her professionalism and will definitely recommend your services to our other offices.


Sincerely,


Aleshia VM Thomas-Miller
Veteran's Employment Representative
Alexandria, VA

09/19/2012

I cannot say enough about this website. Melissa was excellent. What drive and dedication, Melissa worked with the buyer, stayed in contact with both of us. Follow up calls for both parties. I cannot say enough about this company, my trailer was sold in roughly 5 weeks, amazing. Very satisfied. Thank You Melissa and Usedvending.
A.P.
Michigan


10/22/2017

Hi Bradley your help was good and friendly. I was happy with the way I bought the truck. If I need another one you will hear from me. I have been telling everyone about your website, and thanks again.

Jose Chavez
Novi, Michigan



09/09/2010

April was amazing to work with. Unlike other vending sell reps, her communication was consistent and professional. I look forward to purchasing my next set or Vending Machines, as April made the process smooth and effortless. Thank you,

Mr. Sherrod- New to the vending business

10/25/2011

I would like to thank Melissa Powers for going over and above board to assist me in my recient purchase. She was super friendly and really did a great job when I ran into a little difficulty. I would recommend Melissa to anyone who asked me about this service.

Vinnie Walsh,
New Jersey

09/25/2012

Great experiences with 4 Vending. Very professional and I have landed 3 accounts thanks to their service. I have worked with Gini Sweet and she has been exceptional from day one. Thank you again for all your efforts.

Frank P.
Schaumburg, Illinois.

02/20/2012

Tara Nelson-Pettigrew was terrific! She kept us informed every step of the way and was very prompt to respond to any of our questions. Not only is she right on top of everything but she has a wonderful upbeat personality and was a real pleasure to talk to. Great job Tara.

Candy,
California

09/21/2017

I can not recommend this company enough. I purchased a hot cart for my son and Wendy from used vending helped coordinated everything. The seller was so helpful and this was such a wonderful experience for my son and I. The cart is called the dream maker and it is my sons dream to start his own business. So great to have such a great experience buying on line. We all know online purchases can be frightening. We promise to send picture to Wendy and the seller when the cart is up and running. The cart is like new with lots of extras as well as great tips from the seller. Thanks to all.
Joanne & Frank Dunphy,
Wareham, MA


01/19/2018

It was great to work with a broker so we knew we were getting verified information from the seller. I felt more at ease with the UsedVending.com system for researching and ultimately purchasing our concession trailer. We're really looking forward to using it at baseball games this summer!
Dana Wagner,
Kalamazoo, MI

02/22/2018

We purchased a trailer and it was exactly as depicted on site. The representative was helpful, timely and provided guidance throughout the process.
Catholic Charities West,
Grand Rapids, MI

04/30/2014

Thanks so much for helping us sell our food truck! It was quick, easy and everyone was happy with the sale price.
C.P.
Carbondale, IL



05/28/2014

Tina was extremely helpful throughout the entire process and the seller and I were able to come to a reasonable and mutually beneficially agreement. I would definintely recommend using UsedVending to anyone who is considering purchasing used concession equipment. Thank you Used Vending for all of your help and for my new (used) trailer.
S. Morris,
El Paso, TX

10/07/2009

Dear Sir:

During the last summer, I posted several vending machines for sale on your website. My questions were all answered completely, professionally and in a timely manner.

This past month, some interest started concerning these machines. My customer service representative, Melissa, has been wonderful. Very personable and professional. She keeps in constant touch with me concerning any developments.

At this point, we normally 'talk' or email several times a day as we are waiting on final closure of the sale.

Without her help, I would have been at a loss how to proceed and finalize this sale.

Melissa has been a invaluable part of this process and I thank her GREATLY for her time and expertise.
Olivia,
New Jersey

11/11/2014

I tried for for two years to sell my Food Truck on my own, using time, energy and a lot of money to no avail. Usedvending.com came to my rescue with advertising, helpful hints, excellent and clear communication and follow up. Melissa made sure I had all the information and resources for a smooth transaction experience with the buyers. I most appreciated Melissa providing me feedback from failed previous potential buyers and advised me based on her experience in this business. The day I finally listened to her advice is the very day I sold my Food Truck. Thank you Melissa and thank you usedvending.com for providing wonderful, professional service.
S. Waithe,
Yorktown Heights, NY

04/30/2018

Melissa didn't stop until she got me EXACTLY what I was looking for. She was so helpful that I learned more from her about food trailers. She was there everytime I needed her on the phone or by email, it was like she was there in person with me searching. I highly recommend using Usedvending.com because they have many resources and I feel that you will become a very satisfied customer as well.
Demetrius Sewell,
Shreveport, LA

05/15/2018

Melissa was amazing to work with! She helped me find what I needed in a short time and coordinated receipt of my trailer I purchased. Her follow up was tremendous! Thank you again for the quick responses, turn around, professionalism and great personality!
Amy Nelson Waldrep,
Gilbert, AZ

11/26/2011

Melissa Powers, lately When someone asks me about Customer service, I tell them to just call you and just talk to you. You went above and beyond to make sure that everyone is happy. I Thank you for assisting me in buying a vending machine and making sure I was satisfied. I am looking for another one, after I start this one. Better believe you will be my contact.

Thanks,
Matthew M., LA

03/22/2017

April made it super easy and convenient to get vending machines in our office. She introduced us to multiple vendors allowing us a wide variety to choose from. Thank you again! Our office is thrilled!
Brynn Sicard,
Hollywood, CA

10/11/2016

At first I was skeptical about Used Vending because most things seem to good to be true. I thought the process would be a drawn out hassle with tons of paperwork. Boy was I wrong! I finally found a food trailer that was perfect for what I was looking for. I called Melissa and left a message and she contacted me first thing the next morning. Great personality and very professional in explaining the process. The deposit and online paperwork could not have been easier and more efficient. Two days after i put in my request for the trailer I was driving it home. It was such a smooth transaction. Melissa and Used Vending are a dream for anyone looking to buy a food trailer or truck. I highly recommend them!!!
Thomas Barletta
Canton, CT

03/05/2017

We would like to say "Thank You," Wendy for all of your great work in helping us buy our food concessions trailer. We had no idea where to start and what to do. We found UsedVending.com on line and contacted Wendy. Wendy got back to us right away and walked us through our purchase and through the shipping. She was in constant contact with us and the seller. I expected the transaction to be a little more tougher than it was. Wendy was there on the phone the whole time, and I could never have imagined how smoothly the transaction would go. Even though we have bought our concessions trailer, I still find myself coming back to the site to look for equipment and browsing trailers for my next venture. Wendy made this a very easy and pleasurable experience for myself and the seller. We cannot say Thank You enough and we look forward to buying with UsedVending.com again in the future. Thank You!!!
Fred Kowalo and Georgann Bazar
Pittsburgh, PA

01/07/2014

Melissa did a great job helping me with getting the food truck we really wanted. Great service and super responsive.
J.P.
St. Louis, MO



10/26/2009

We were very impressed with Mellisa and all the hard work she put into selling out conssesion trailer for us, she was very easy to work with and took care of all our needs, I will defenitly contact her for any future needs.
Thank you so much.
Meagan, Texas

09/18/2009

I made one phone call and the rest was handled.

You can not get any better than that.

Chuck
American Linehaul Inc.
Wood Dale, Illinois

03/24/2017

You guys Rock! Grey and his team handled my transaction with complete professionalism and I would highly recommend their services to anyone!
Doug M,
Houston TX

03/19/2014

I was very satisfied with the service I received From APRIL HURD. She was very helpful in getting the deal worked out and very patient with the issues I bought up doing this transaction. She has a very awesome personality and no matter the situation or time, she was also very helpful. I will again use the service from USEDvending.com and only request for April to help me.
H.H.
Jacksonville, FL

09/21/2016

I have had nothing but great experiences with the staff at UsedVending. I purchased my trailer from them originally and was very satisfied with that transaction. It went very well. When my health prevented me from working my trailer I contacted used vending to help me sell it. Wendy Byrd could not do enough to help me with the sale. Always professional and kept me informed about the interest in my trailer. Sale is now final and the new owner of my trailer is up and running. Thank you Used Vending and Wendy. You all are the best!!!

Ron B.
North Carolina

07/02/2015

Hi Crissy! This is Kim & Jay - the Pico De Guyo people! We wanted to let you know how pleased we were with the service we received from you and USEDvending.com. From the first phone call we made, it was EASY for us to get our truck listed, updates made, and questions answered. You provided our first qualified buyer within 10 days of listing, and 3 weeks later our truck was sold! We love how you have designed your service so that sellers don't have to come up with any money to list their truck - and your system really works! Thank you for the great service you are providing to those of us in this industry! We would definitely recommend you to anyone looking to sell their truck! Thanks again!

Kim Walgren,
Buffalo, WY
See 1600+ more or Write your own...