LOUISIANA
Louisiana Trailers & RVs for Sale! Buy or sell used trailers inLouisiana – we have used RVs, used horse trailers, used camper travel trailers, used heavy equipment trailers, used dump trailers, used livestock trailers, etc… AllUsedTrailers.com brings Louisiana safe, easy transactions of buying used near you!
DISPLAY OPTIONS
Item No: LA-ET-592H
20' Three-Axle Heavy Equipment Trailer!!!
MFG. by Felps-Pintel. It is in good condition with some minor surface rust, but solid steel without. Electric brakes on two axles re-worked three years ago and wheels re-packed at same time. Good rubber on all six tires. Decking replaced two years ago with treated 2 by 8.
WAS: $3,600

NOW: $3,000. Belle Chasse, Louisiana.
CLICK on "MORE DETAILS" for PICS!!!
Call Stacy at 601-749-5660, or click the REQUEST button below to email for more info on this trailer.
Item No: LA-RV-566H
2007 - 34' Gulf Stream Endura Coach!!!
This great unit has only 6900 miles on it and is like new. It's built on a Chevy Kodiak 5500 chassis. It has Chevy 325HP V8 engine and 80 gal. fuel tank. KING size bed, attic fan, leather power seats, so much more. you could live full time here, or just for getaways. Many upgraded features, see details for list of amenities, etc.

$99,000. Bogalusa, Louisiana.
CLICK on "MORE DETAILS" for PICS & FEATURES!!!
Call Stacy at 601-749-5660, or click the REQUEST button below to email for more info on this trailer.
Item No: LA-RV-538H
2005 - 36' Safari Cheetah RV - Class A Diesel Motorhome!!!
This unit has 36,022 miles on it. Caterpillar 350 HP Diesel Engine, Allison Transmission, Leveling Jacks & Kohler 8kw Generator. Queen Bed, Shower, Sink/Vanity in bathroom area, Separate enclosed toilet area. It's in like new condition and ready to go.

$71,500. Monroe, Louisiana.

CLICK on "MORE DETAILS" for PICS & FEATURES!!!
Call Stacy at 601-749-5660, or click the REQUEST button below to email for more info on this trailer.
Item No: LA-DT-506H
2006 BIG TEX DUMP TRAILER!
MODEL 25DU-18. 25 Yard Dump Trailer Built up to 33 Yard. Seldom used and in Like New condition. Tandem gooseneck trailer. Be sure to see details for more information on this dump trailer!
$17,600. Laplace, Louisiana.
Click on "More Details" for Features!!!
Call Stacy at 601-749-5660, or click the REQUEST button below to email for more info on this trailer.
Item No: LA-HT-478H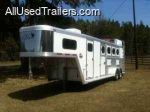 2005 CM Four Horse Trailer!!!
Four horse trailer with mangers in good condition. 6 ft short wall with cold a/c.
$25,300. Lake Charles, Louisiana.


Call Stacy at 601-749-5660, or click the REQUEST button below to email for more info on this trailer.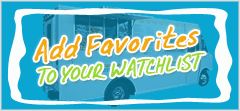 Login to Inquire Online
Call: 601-749-5660
Customer Experiences
08/24/2010
Aloha Melissa: The truck left on a flatbed yesterday from Peoria. I am meeting it in Portland this Friday morning. Going to get it checked out at an RV shop and then drive it (180 miles) to Seattle and put it on the big ole barge that floats over here to Maui. Working with you has been great. If you need me to do one of those (she was the best in the world) testimonials about how great you are for your website let me know because I will surely do it for you. Say hey to your husband Scott-------stay safe, healthy & happy!!!!!!!

Aloha Scott (try a vacation in Maui sometime--you won't regret it)
Hello Julie, I just received the shipment. That was fast. I really appreciate your help and I'm very impressed how fast you filled and shipped my order. I'll be ordering 20-25 more machines in the next two or three months. I'll definitely be in touch when the time comes. Thanks again,
Randy P.
09/13/2011
The process was easy and April did a great job of facilitating the deal. My buyer was nearby and the even the process of delivering the machines was much less of a hassle than I could have imagined.

Thanks again for your assistance,

Darrell P,
TX
01/22/2014
To Stacy of Usedvending.com:
I just want to thank you for handling the sale of my concession trolley. The end result was a happy seller and a happy buyer. It doesn't get much better than that.
The whole transaction was handled very professionally and you made this transaction experience a true pleasure.

Rich Conger, FL
10/25/2009
My experience with usedvending.com was the best. All information regarding the sale was clear and concise and April was extremely informative and easy to work with. I will only use usedvending in the future and will only recomend them to get the job done. Thank you!!!
I am happy that some companies still believe in excellent customer service.

Satisfied customer,
Natasha
Miami, Florida
09/29/2010
My experience with usedvending.com was great. Melissa Powers was very helpful and most importantly quick with information and feedback with any of my questions.
C. Turney
Hospitality Business Owner
10/25/2011
Thank you April Hurd for your very prompt attention to my vending needs. Your company should be proud to have a dedicated and cheerful employee as they do in you. I would totally reccomend your company to anyone I possibly can. Thanks again for your help.

Vickey Lavender,
Alabama
07/09/2013
I am very happy to say that USEDVENDING has been a plus in my life. I have had a great experience, and I have had a excellent time working thru them. Melissa, has been oh so helpful, accessible, and knowledgeable of their products. I'm very happy!!! I'll refer any friend or person to her and USEDVENDING .

L.C. (Buyer)
Texas
11/14/2013
Mellissa and staff were great to work with and prompt to respond to questions as we progressed through this transaction. We would recommend them to prospective clients and hope to do further business!

Barbara and Jay Buckert
WA
02/02/2012
Melissa was absolutely wonderful to work with! We had a few challenges getting our unit sold but she never gave up! She was very thorough and worked hard to get the price we wanted.

Thanks again UsedVending - you're great! :)
Martha, Colorado
06/15/2009
With Melissa's help, the sale of my Antares Vending Machines have been handled in a simple, and professional manner.
Used Vending is an excellent alternative to selling vending equipment in newspapers or vending magazines

Jim
Madison Wisconsin
02/17/2011
I enjoyed working with Mellisa, she made it easy to sell my vending machine and the seller the company found was nice to deal with also.

Sincerely,
Lou P.
07/15/2009
Just want to let you know how much we appreciate the customer service and quality of your product. It is so nice to know that we are not on our own after the purchase. The product and service are top notch.
Clint Montgomery
Montco Mfg
Mena, AR
06/30/2011
I was so pleased with how smooth and fast everything went with me selling my mobile kitchen, Melissa was so helpful, thanx hun!! Now I'm in the process of purchasing a cart, and Stacey is great too... I will refer everyone I know looking for any vending, so far it's better than Ebay! Thanks usedvending!!!(Melissa & Stacey)

Laurel, MS
Transaction went well from start to finish. Eric was friendly and professional throughout the entire transaction. Would do business with him again. Thanks for the business

John Logsdon,
Texas
10/28/2009
Your web site was very helpful. I was able to create my own web sale ad on your site by following your clear directions. The staff at UsedVending was attentive to my needs ; and responded to my questions promptly. Thankyou for making the sale of my vending machines complete. I highly recommend your service to all in need.

Tuscon, Arizona
07/19/2011
Couldn't believe how quickly my equipment was sold on this site. Amazing and Stacy was great and got right to the point of things.

Dennis R,
New Jersey
03/29/2012
Thank you so much Calice! After a month or more of trying to sell my machines myself without any success, I turned to used vending. The posting process was simple and very thorough- it took all of 10 minutes to have a complete listing. Then Calice emailed me after only a short while and told me my listing was posted- I looked at it and it looked great, very professional. I couldn't believe when she told me just a day or so later that she had a very interested potential buyer. I am very satisfied with the great service I recieved from Calice, she is a real sweetheart. She kept me constantly informed and answered all of my correspondence without delay. Thanks Calice and Used Vending for the good work!

Joseph,
San Diego, CA
03/07/2011
April Hurd and UsedVending.com have been very helpful to me in selling my vending machines. It is a pleasure working with April. She is very knowledgeable about the products and extremely courteous and professional. Thank you so much April for all your help.

Sanger, CA
10/06/2010
Attention Mega Vending,

What I would like to say is not exaggerating or complimenting ,it is true ,and really mean it with full honesty .
April is not just a sales lady or in charge person ,she is a real human ,very helpful .very easy to deal with and very humble .My wife contacted her once and she came back to with this impression .Hay Mohamed she said , do you know this lady April is very nice ,call her for your machine problem ,she will help you ,I said yes you are right . I enjoyed working with her in spite of I never met her.If you deal with her you will never regret.
God Bless April and i really thankful.

Mohamed Hassan
10/02/2012
Calice did a fantastic job in helping us acquire our two vending machines. Thanks Calice!!

J.H.
Burkburnett, TX
07/13/2010
USEDvending did a great job at selling our trailer; Cheryl and Melissa are wonderful to work with and if I have a future need, I'll go right back to sell or buy with them again! Thanks girls for all you did for us!

EA and Donna Click
Abilene, TX
02/07/2014
Melissa was most helpful in my purchase. She is very professional and a joy to do business with. Usedvending.com has a valuable asset in Melissa Powers, she made this as smooth a transaction as could be expected.
R.B.
Ridgecrest, CA
04/23/2012
Melissa was most helpful in answering the "ton" of questions I had asked of her concerning my concession trailer. She would also respond as quickly as possible to my messages left for her. Melissa and her company are very professional. The transaction went smoothly and I will recommend Used Vending always for their great service! Thanks Melissa!

Jay Miron, Iuka MS.
06/23/2011
April made the whole process a breeze. Thanks for helping me find what I needed quickly and easily!

Mike, NJ
03/24/2011
Needed to get 2 vending machines sold. April Hurd was very professional & informative she made the process smooth & simple. Thank u April.

Valerie Hawkins.
12/03/2013
This was our first experience with Usedvending. Melissa kept us informed every step of the way with potential buyers and the sale went wonderfully. We couldn't be happier with how smooth the process went!!
T. & B.
Lyman, ME
08/22/2012
The process was seamless and easy. I filled in the questionaire online and Gini contacted me the same afternoon. Within a couple of days we had 2 vendors to choose from and were up and running with the vending machines a few days after that. They are a greta resource. Thank You.

T. Dillon
Chesapeake, VA
09/28/2000
Thanks so much for your help! The machines are perfect; just glad that I found you before I made that other purchase.
Thanks again,
Tim
San Diego, California
03/21/2014
I wanted to take this time to thank you for all your help. Being new to the vending machine industry I really was not even aware of all the right questions to ask before speaking to you. You really went above and beyond just making a sale. You made it easy for me to feel comfortable working with your company. From taking the time to explain to me what I should look for in a used machine or explaining the advantages of buying a new one. As well as getting the sale completed on your own time over the weekend; It was pretty amazing the level of service I received from you. Not sure when I will purchase my next vending machine but I'm sure that I will purchase it from you.
G.V.
Passaic, NJ
10/03/2011
April was a great sales rep. Thank You!! Tommy, Atlanta, Georgia
09/29/2010
April and 4mega vending have provided me with quality equipment and great service. All questions are answered timely and professionally and April is great to work with. Thanks!

Rob
Tots' Landing Learning Centers, LLC
06/20/2000
Eric, I wanted you to know that I was pleasantly surprised at how efficient your business was. I received all the equipment I ordered on time and with no problems. As you know, one of the pieces was broken, and I really appreciated you sending me a replacement part rather than making me have to order a new one from a manufacturer.
This was my first venture into ordering online (As you probably guessed by all the questions I was sending by e-mail) and the fact that you continued to reply promptly gave me a little more assurance about your company. I really did appreciate all the help and in the end, the very good service.

By the way, I found you by accident. I was looking for used equipment, but it never entered my mind to use "USEDvending.com". Thus, I found you at the bottom of a very long list of sites on Yahoo. After hours of inquiring into each I almost gave up and then noticed you close to the bottom of the list. Maybe you should consider advertising through some one of the major on-line services.

Anyway, thanks again. I am going to continue to grow my vending business, so I'll be in touch when I am ready to buy. If you need a reference, feel free to use my name. You have my phone number.

Sincerely,
Richard Willis First Choice Vending
Georgetown, Texas
01/13/2010
I wanted to thank you for a great machine . thanks to all of you. Have a great 2010

Ray,
GA
12/27/2012
We have had 2 very good experiences with placing our machines through our representative Gini Sweet. She has been most helpful and follows up on our placements regularly. Thanks Gini for being so helpful. We look forward to doing business with you in the future.

G & M
Hueytown, Alabama
I am very happywith used vending.com Melissa and everybody are very nice and helpfull, I will use it again for my future business .
Thank you
Napa, California
10/09/2008
Hello, April did a great job selling me my coke machine, everything was just like she said it would would be, I would recommend for all your vending needs.

Rocky,
Rome Georgia
02/25/2014
I am Jeffrey Hinton, the owner of Moselle Fish & Chip Grill. I never expected a broker to help me purchase a concession trailer. My experience with April from USEDvending.com was outstanding. She stayed in contact with me throughout my entire buying process. Thanks April and USEDvending.com.
Jeffrey,
Moselle, MS
02/23/2012
Thanks!! I appreciate Stacy Sweet's help in negotiating the sale of my machines ... he made it quick and simple. Great site, great service.

Charles,
Mobile, Alabama
10/18/2009
I was very pleased with Usedvending services and very please with April she did a very good job and I would recommend her to my friends. I hope to do business with her again soon.
Arnita Williams
Colonial Heights, Virginia
06/17/2012
Thanks "usedvending.com" and especially Ms. Calice! My client needed a specific type of vending machine and usedvending had it listed. Calice helped put both buyer and seller together and all went according to plan. My client is now one Happy Camper! Thanks again Calice!

James Bastrop, Tx
06/18/2013
Thank you so much Cristina for the Super work you did in selling my vending trailer! From the begining you were Great, and on top of everything! Never a slow or lacking moment, easy and simple, as always, you were there to help, guide and instruct me every step! How amazing it was to see how things laid out so perfect and ....getting top dollar too! Everything went so perfect and smooth! cant say enough good! Your Great! thanx! Hope to do buisness again with you and people like you! God bless you, as i know He will! It was such a pleasure to work with people that know and care!

R.R.
Carthage, MS


12/17/2013
I have high marks for UsedVending and its staff. I would like to let everyone know how helpful Melissa from Used Vending has been to work with on selling one of our food trucks. They handle everything from setting up the profile and ad to finding the buyer. We had a great experience dealing with UsedVending and they found a buyer fairly quickly. The buyer just came, quickly looked over the truck, and drove off with the food truck due to how well everything was advertised and questions that could be asked before the sale. UsedVending dealt with all the offers and paperwork trying to get the food truck sold for us. I would highly recommend Used Vending to anyone trying to sell their food trucks.

Kevin Tighe
Georgetown, MA
10/17/2012
10/11/2011
I searched everywhere for a operating manual to an older vending machine. I decided to shoot an email to usedvending.com as they seemed like the most searched and reputable company on the internet to see if they could help. Within the same day of contacting them April Hurd responded with a PDF copy of the manual. This has to be the BEST customer service ever, especially considering I did not even buy anything. I will definitely use these guys next time for my vending machine purchases. Thanks again April. Matt, Redwood City, CA
03/01/2012
My entire experience with usedvending.com was very positive. Melissa was professional and proactive in her assistance with finding a buyer and was extremely helpful during the negotiation and purchase. I would definitely use Usedvending.com again.

Keith,
Florida
01/31/2011
Courteous and Knowledgeable.

April sets the standards of customer service other business could use as a model. A simple and streamlined process for acquiring vending equipment enabled by a polite and confident staff.

I am currently acquiring more equipment using their services, and will continue to do so in the future. I personally wouldn't consider taking chances with any other service. More than just a brokerage, they're your full-service partners in the business.

Thank you 4MEGAVENDING.com for all your help!

CA
02/25/2011
I am so pleased to have done business with UsedVending.com. I worked with April who was very knowledgeable about the products. It was a pleasure working with her. She was very helpful in finding me machines that fit my needs. I look forward to working with her again on my next purchase. I highly recommend this company. I give them an A+ outstanding job.

Jonathan Washington D.C
08/26/2012
Calice and Used Vending ROCK!! Used Vending has been a fabulous way to purchase bulk vending equipment. Calice has worked hard to get me the best price on all of the equipment. I will continue to utilize Used Vending and Calice for my equipment needs.

C.F.
Virginia Beach, VA
I purchased an Antares combination (snack/soda) vending machine from USEDvending.com and was very pleased with the outcome. I had been searching for a combo machine for over a year when I received a solicitation email from USEDvending.com. I must admit, I was leary about dealing with a company of whom I had no reference. The price was very very reasonable. The machine was practically new and in great condition. Since I've had the machine I haven't had any problems with it and am very happy with my selection of distributors. I would DEFINITELY recommend USEDvending.com for your source of vending equipment.

Mechelle
Houston, Texas
See Hundreds more or Write your own...