ALABAMA
Alabama Trailers & RVs for Sale! Buy or sell used trailers in Alabama – we have used RVs, used horse trailers, used camper travel trailers, used heavy equipment trailers, used dump trailers, used livestock trailers, etc… AllUsedTrailers.com brings Alabama safe, easy transactions of buying used near you!
DISPLAY OPTIONS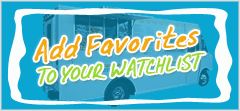 Login to Inquire Online
Call: 601-749-5660
Customer Experiences
04/07/2016

Fast and smooth operation. Got the call, next day the equipment was picked up. Thanks April.
Chris Kane,
Anaheim, CA

02/08/2011

I am so impressed with the prompt and through service I received when I ordered a paper and a pencil vending machine from this company. April Hurd was quick to respond by e mail to any questions that I had, especially about how to order a replacement for the money slot. I was not aware that the slots should accept higher than $.50 for the paper notebooks, to cover costs. I am very satisfied with April's help in this matter.

Saginaw, MI

09/10/2014

Your Handling Of My Sale Brought Peace Of Mind! Thank you Melissa, from beginning to end you were with me all the way. Your setting up of the transaction, keeping it rolling, and your followup allowed the transaction to come off without a hitch. Highly recommend your services.

Ross Ferguson,
South Bend, Indiana

Gini is very sweet to work with. Professional and casual at the same time. Make her laugh for a discount :)

Scott - The vending guy
Minnesota

12/17/2013

I have high marks for UsedVending and its staff. I would like to let everyone know how helpful Melissa from Used Vending has been to work with on selling one of our food trucks. They handle everything from setting up the profile and ad to finding the buyer. We had a great experience dealing with UsedVending and they found a buyer fairly quickly. The buyer just came, quickly looked over the truck, and drove off with the food truck due to how well everything was advertised and questions that could be asked before the sale. UsedVending dealt with all the offers and paperwork trying to get the food truck sold for us. I would highly recommend Used Vending to anyone trying to sell their food trucks.

Kevin Tighe
Georgetown, MA

08/13/2015

April, Thank you so much for helping us find a food truck! First of all, usedvending.com is the BEST website out there, and that is why I chose to continue looking on your site. It was very easy to use, prices were displayed on each listing, and listings could easily be added to a watch list. Like a lot of other feedback states, you are very easy to work with, friendly, and helpful. Thanks again. We are extremely pleased with our experience with Used Vending!
Naomi Hochstetler, iGrandma's
St. Joe, Indiana

07/27/2011

Melissa made it so easy for me to purchase a truck. She would call me me with all details before I would even think of them. I have not had any better customer service anywhere.

Thank you!!
Claudia,



CO

06/17/2014

I am very pleased with my experience with Megavending in purchasing our first vending machine. My sales person, April was quick to respond to my questions, helped me through the purchasing and financing options and ensured that I was kept informed through the entire process to delivery. She is excellent in follow up and I highly recommend the company and my account representative. When we purchase our next machine...we will be repeat customers.
Marc B.
San Diego, CA

09/14/2010

All of the staffs are all very helpful.

California

07/11/2009

I enjoyed working with Melissa. She was very helpful and answered all of my questions. I sold my machines in only a few months.

Greg,
Mississippi

11/26/2012

Simple and Amazing... the only words that can be used when dealing with Melissa and Gini.. thank you both for an easy and wonderful buying experience...

Ronda
BC, Canada

10/20/2009

april did a exceptional job for me a true professional all the way good job april. i will buy more from her when i need them.

Pea Ridge, Arkansas

04/07/2015

Thank you Used vending and Greg for assisting me with the sale of my trailer. Through your patience and expertise it made this process simple and fast. If it was not for you and your staff I do not think I would have been able to sell my trailer. I hope others utilize your services for your promptness and professionalism. Thanks again.
Zorayda Borrero, Miami, FL

06/07/2008

USED VENDING, I wanted to express my appreciation for the great job that Used Vending has done for me. I am just starting into the vending business and have spent hours and days doing research to be certain I can make a profit and it is something I would be happy doing. Your company and especially Mellissa and April have listen to my questions and shared their experience and knowledge with me. They have cautioned me in areas that I need to understand and have guided me with helpful advice that will increase my probability of success. I have just bought my first 17 vending machine and will be buying more as I learn this business.The machines were as advertised in excellent condition and dramatically less than a new machine. I know I will increase my probability of success because of the information that Mellissa and April have shared with me. I sincerely appreciate the time and effort your company has extended in helping me to get into the vending business

Thank You
Carlton Faulconer
Lake Forest, CA

02/04/2016

Wendy, My experience with a your company and yourself was smooth and professional. The procedures set in place to protect seller and buyer are well thought out and work to the good of all involved, My contact Wendy went beyond call of duty giving out a personal cell number to reach outside of business hours and while I tried not to be to intrusive about timely information it was as if she was working real-time. I would certainly do business again should the need arise, Website BOOKMARKED.................8-)
Mike Fuller
Sr. Eng Specialist Berry Plastics Corp.
Evansville, IN

10/20/2009

It was a pleasure dealing with April.I thought I was dealing with a person I've known my whole life.She was extremly helpful and I thought I was buying a vending machine from a family friend.
When I needed a secong machine I called april only, because I knew she would give me the best price.
It was a real pleasure to deal with April.
Regards
Barry
Boston, Massachusetts

08/12/2015

I would like to thank you for your special attention towards my needs to get my vending business start. Your quick responses to help out has been comforting while I am trying to start a new venture. Thanks so much.
Joey Hart,
Kew Gardens, New York



04/22/2013

Thank you for all your help in selling our food truck. The process was quick and painless.
I.R.
Miami, FL



01/25/2015

Tried selling my trailer local, craiglist, trailer shopper with no luck. Had some scammers and people who wasted my time. Then listed with Usedvending with doubts, but was proven wrong. Melissa with Usedvending SOLD my concession trailer. Thank you Melissa for answering all my texts and phone calls on the sale of trailer.
Gregg McCabe
Morganton, NC

08/26/2016

At first i was reluctant to giving complete strangers my information but dealing with Jennifer helped a lot. She even worked while sick to get my concession sold and all went smooth and it sold quick- Thank You/

Derrell Croft
Dunnellon FL,

04/26/2010

April did a terrific job finding exactly the machine I was looking for, within my area, and within a week! This was a terrific experience and completely relaxed me as a first time buyer.

03/16/2012

Again this was another smooth and fast transaction. Stacy Sweet worked very hard to ensure the transaction was handled very fast. I am very pleased with the machines. We were dealing with more than one seller and Stacy was great in helping me coordinate the pick-up at all locations. Thanks again for all the help and assistance. usedvending.com is our #1 source for all our vending machine purchases.

C. Hollingsworth,
Mississippi

04/26/2011

APRIL'
IT HAS BEEN REALLY NICE (AND EASY) TO DEAL WITH YOU.
I COULD NOT FIND THE PART I NEEDED ANYPLACE I LOOKED BUT YOU CAME WITH IT QUICKLY.
EVEN THOUGH I WAS ORDERING A SINGLE SMALL PART YOU MADE ME FEEL LIKE A BIG CUSTOMER(MAYBE SOMEDAY).
THANK YOU


HB
ELMIRA NEW YORK

08/31/2015

I have nothing to say but positive things about used vending.com. Thank you Melissa for all your hard work and positivity. You made everything easy and fast. Definitely 5 *STARS* and I would recommend this to anyone. Thank you.
Matthew Hembree,
Wenatchee, WA



11/04/2015

Usedvending.com has now helped me twice. 4 years ago I was looking to buy a food truck, I knew very little about pretty much anything involving this business.Melissa took me by the hand and walked me thru the purchase of my knew business, after 3 successful years I was able to finally retire,so I figured who else but Usedvending to sell my food truck. Greg took over my ad and in no time at all was able to sell my truck. Thank you Used Vending what a great team you have.
Ed Stack - Madsams Food Truck
Columbia, KY

06/30/2016

Thanks April, for helping me in the buying process of a used healthy vending machine. You made the transaction very easy. I would recommend your co. To any one who's in the market for the products you represent . Thanks again,
Rick Vichroski,
Rumford, RI

02/27/2016

Me and my husband just got back home with our beauty dream trailer. We want to thank you Greg for all your help from first steps till we found the exact trailer we was picturing on our minds . You have been very helpful and answered all our million questions in minutes . and thank you for your patience and didnt push us to get any other trailer till we found the right one for us! Greg handled it in a very professional manner, was available whenever we had questions and assisted me ..We appreciate all of the help that he provided us! And we are so exited to start our new journey in business with our beauty trailer!
Ayzat Mar,
Miramar, FL

05/23/2012

Gini Sweet helped find us a vending service right away. A problem came up and she help solve it immediately. Vending machine was set up within a few days after contact. Thanks!

Jeff,
Sugar Grove, IL

02/11/2013

Amanda did a good job. It took quite some time to find a buyer in my area, but she did it!! Yea!!

J. N.
Yelm, Washington

10/12/2016

Melissa,Thank you so much for handling the sale of my food concession trailer. You did a great job and it sold faster then I expected. It was a pleasure working with you!

Thank you,
Denny Conrad
Springfield, Mo.

10/07/2009

April,

I really appriciate all the help you gave me and all the kindness that you showed!

Thanks So Very Much, Rose
Buckhannon, West Virginia

04/22/2016

Melissa has been wonderful to work with and always quickly resolves any problems you may have with your transaction. She really knows how to close the deal! I have worked with her on several deals and she is always a pleasure to work with, helpful and knowledgeable! €
Julie Farrar,
Ocala, FL

10/15/2013

I purchased two food concession trailers recently with Melissa acting as my broker. One of the trailers was 700 miles away. I was able to make all arrangements through Melissa, including inspection. She handles all details flawlessly. The trailer was picked up and delivered through a third party transporter. The only hitch in doing business with UsedVending is the hitch used by the transporter. Needless to say, I am a totally satisfied buyer and would gladly use Used Vending the next time I am in the market for a trailer.
Stephen W.
Miami, FL

02/28/2010

April was wonderful to work with. She kept us up to date on the progress of our machines the entire time. We are very pleased with the product that we recieved also...Very good quality machines for the price. Thanks April for all your help!

10/24/2010

Melissa is such a nice person to work with. She is not only friendly but she genuinely cares about her customers. All through my experience with her, she made certain that everything was the way it needed to be and always made sure there was nothing else she could do for us. I do wish though that she had talked us out of going to get our trailer on a Saturday when we couldn't get it plated.

Samantha
New Caste, CO

06/18/2010

April Hurd is the best. Wicked fast responding to emails and worked the sale so everything went as smooth as butter. This has been the best brokered purchase I have ever had!!!

New Hampshire

12/29/2009

dear melissa i would like to thank you and used vending company for the best service i have ever had. the sale of my concession truck went real smooth. a job well done.

if you ever need a reference please have them call me

chuck neri
stafford springs ct

12/30/2014

Dear Ms Melissa, I am very happy with the transition with you. It went very smoothly, U took care of things very professionally and very good attitude. I felt like I had known U for ever. I still need another trailer and I promise you it will be through U my dear friend.
Love, Ruby
Needville, TX

10/25/2009

April did a great job, the sale went very well and according to plan.

Thank you
Glenn
Loveland, Ohio

06/28/2010

Working with Melissa has been a pleasure. Not only was she courtious, prompt in returning phone calls and e-mails but she made sure our transaction ran smoothly. She even provided her cell phone number in case we had any questions after hours. Thanks Melissa for making this easy.

Barbra, GA

12/21/2010

HELLO MY NAME IS MARTA AND WE WERE WORKING WITH MELISSA, FIRST OF ALL WE HAD OUR CONCESSION TRAILER ON EBAY AS WELL, WHICH CAUSED US NOTHING BUT MONEY I FOUND USED VENDING'S WEBSITE AND CALLED. MELISSA TOLD ME HOW TO POST IT EVEN MADE IT EASY FOR ME AS FAR AS PUTTING THE PICTURES ON MY AD. NO PRESSURE,OR WORK SHE DID IT ALL I JUST SAT AT HOME AND GOT CALLS FROM MELISSA WITH OFFERS.
WHAT I LIKE ABOUT MELISSA WAS HER EXCITING PERFESSIONAL PERSONALITY, AND THERE WAS NO PRESSURE TO TAKE OFFERS, AND AFTER THREE OFFERS WE DECIDED TO SELL OUR TRAILER IT WAS CLOSED AND PICK UP IN A WEEK. SHE TOOK CARE OF ALL OF THE SMALL TALK AS WELL AS IMPORTANT DOCUMENTS.

THANK YOU MELISSA
MARTA
TOLEDO,OHIO

01/17/2011

Melissa,
Great job in getting back to us with the machines we needed and explaining how the process works. The transaction went very smooth and the description was what was stated. We are happy with the machines and will be doing more business in the near future. Thank you for your help and we will be talking to you soon. Glenn Elk Grove, Ca.

09/20/2011

When my 9yo son came up with the idea to start his own business in vending, we researched companies and chose 4 Mega Vending. We were so lucky to have April as our sales representative. Not only did we feel like we were talking to a friend we've known for years, she went out of her way to research and find the machine we wanted that was shown on the website but not readily available.

Her professionalism, combined with her enthusiasm were infectious. April has been so helpful to us that now, when I need something, I call and ask for her specifically. She managed to take away any anxiety we felt about navigating through my son's first entrepreneurial experience. Thanks April. You're the best!!!

Melanie
Roslyn, NY

07/08/2016

I will be more than happy to recommend your services to other people. The sellers are fantastic people. Not only did we have a successful business transaction but made a wonderful new friendship. Thank you again for all of your help and I will be more than happy to send you pictures.
Michael Ross,
Eureka, CA


08/21/2010

Found an add for Wowie Zowie gumball machines on UsedVending.com and got a great deal on them. Thanks to Melissa for send info on completing transaction. VERY HAPPY!!
UKJEFF

01/28/2016

Jennifer, I would just like to take a minute to thank you and Used Vending in helping me sell my Concession Trailer. I was a little leary when I was first contacted about listing it on your sight but in less than 6 months it was sold! You were great in explaining to me how everything worked and what would take place and everything went exactly as you said it would. I am so happy that I ended up letting it be listed and even happier that it sold so quickly! Thank you!
Cindy Brennan
Cardwell, MT

11/18/2013

All I can say is that if you are lucky enough to get Melissa Powers as your salesperson, you've struck gold! She is as good as it gets. Attention to detail, incredible follow-up, she is all over it. Talk about taking care of a customer, it doesn't get any better. If you have any needs in used vending, do yourself a favor. Get a hold of Melissa. You won't be sorry. Super Satisfied Customer!
David D.
Cobb, CA

06/30/2011

I was very pleased with the location service and Stacy Sweet!! It really saves time and money to use this service. Great Job!!!
Thanks,

Darrell, SC
See Hundreds more or Write your own...