ALABAMA
Alabama Trailers & RVs for Sale! Buy or sell used trailers in Alabama – we have used RVs, used horse trailers, used camper travel trailers, used heavy equipment trailers, used dump trailers, used livestock trailers, etc… AllUsedTrailers.com brings Alabama safe, easy transactions of buying used near you!
DISPLAY OPTIONS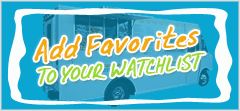 Login to Inquire Online
Call: 601-749-5660
Customer Experiences
Eric Norman Thank You, Your customer service is extraordinarily splendid and deserves to be commended thank you !! You've went beyond the call of duty to satisfy a potential customer. If this is your policy or standard operating procedure then success is inevitable with you and your company!!!

M. Maynard SR

03/13/2015

I found Used Vending when I decided I really wanted to get out of the RAT RACE and stop making others rich and make myself some money instead! Used Vending had so many options for mobile food start ups I was overwhelmed. Finally, a MATCH! Plus, the owner was only 60 miles from me. Yes, I picked up "The Beast" as we call our food trailer and made new friends. The previous owner was so kind and we just clicked. She gave me great tips on the biz! Used Vending Melissa Powers was the agent that put the whole thing together. MAN---I wish she was available for all of the biz stuff I have to do from now til I open....lol! YOU CANNOT go wrong with this agency. They truly JUMP RIGHT ON IT! I want to thank Melissa again, you gave me and my daughter and son a REAL COOL and FUN yet challenging future! We will send photos once the biz is up and running. I will also give the info on Used Vending to anyone looking for anything MOBILE FOOD!
Thanks S. Golden-
Edgewater, Maryland

06/12/2013

We had excellent service from Stacy Sweet who made the sale work. On previous attempts to sell last year the sale would always fall apart for one reason or another, but Stacy knew how to get it done despite some email problems.
MRH,
Rockville, MD

10/25/2011

Thank you April Hurd for your very prompt attention to my vending needs. Your company should be proud to have a dedicated and cheerful employee as they do in you. I would totally reccomend your company to anyone I possibly can. Thanks again for your help.

Vickey Lavender,
Alabama

10/26/2009

Thanks Melanie for your time and dedication in assisting our company with trying to locate a leasing vending machine company that would meet our needs. Any additional suggestions are welcome.

Again thank you.
Washington, DC

My first experience with usedvending.com had the makings of a complete disaster to no fault of the company. However customer service representative Calice was diligent, understanding, and always accessible when I needed her throughout my first experience with the company. I know things don't always go as expected therefore it's refreshing to know that there are still companies that give top notch customer service. Thanks Robert

Dear Jennifer, I want to thank you for the well job done. You were very professional on your work. Made me feel comfortable to do business out of State. Thank you and I hope to list with you again. I already gave your name and contact number to a friend in Arizona to list his vending truck with you. Thanks again and please let me know if I can be of any help.
Warm regards

Siamak R.
Frosty Freeze Mobil
Partymagicwagon.com
Colorado Springs, CO

01/14/2015

Melissa, Thanks so much for securing and qualifying a buyer for our concession trailer. I appreciate the professional and prompt service you have provided on behalf of USEDvending.com. I would have never imagined that a buyer could have been secured from Nantucket, MA. Very happy I listed our trailer with USEDvending.com.
Sincerely, Larry K Thompson
Players Club, Lake City, FL

02/08/2012

Calice, I lack words to express my thankfulness for the great job you did by selling my used vending machines at the least possible time. Your greate salesmanship is appreciated.

Azuike, NJ

06/13/2016

Thanks UsedVending for getting me results in 1 week. You got me a serious buyer to get my business SOLD . Now I can focus on the next new adventure in life .
Jen McCartney
Cape Coral, FL

11/04/2015

I am delighted so far with my experience with UsedVending.com. They really know their market and the products, and have provided valuable guidance in how to market my vending machines.
Lee A. Bowers,
Villanova, PA

04/18/2012

Gini was awesome to work with!! I was very pleased with the service received and response time on everything. I would highly recommend them and would do business with them in the future for sure! Thanks for making my life easier!

Ryan Roberts Grimes, IA

02/13/2016

Hi Wendy, Thank you so much for your help. I am very happy that I put my truck for sale up in this website and hope that we can do business again soon. UsedVending.com is a great website and I will be recommending it to friends. Thank you again.-Kostandin

-Kostandin T.,
Philadelphia, PA

02/03/2011

Hey there! Just wanted to say thanks for being such professionals on the phone & behind the scene! Vanessa did such an awesome job in securing an account for us here in Dallas & the set up and transaction was 100% seamless! Thanks so much & we're looking forward to purchasing more locations through Vanessa and 4Mega Vending!

Victor Carter
Mr. All Worlds Inc.

10/06/2010

April Hurd was my sales representative and she was great. She made purchasing a vending machine for our office extremely easy. She answered every question I had in a professional and timely manner. I am pleased with the service that I received from Mega Vending!

Heather - Bristol, PA

05/17/2016

Hi Jennifer, I was very satisfied with the service that you provided. You did an excellent job and I am grateful you didn't give up on getting a hold of the owner. You were also very helpful through the process communicating with the owner and getting all the questions I had answered so I could make a educated decision on the purchase. Thank you! Much Appreciated,
Michelle Wood,
Santa Rosa, CA

01/25/2010

Thanks alot for the great customer service that I have gotten. I've been trying to get into vending for a few years, and you guys (specifically April Hurd) have been MORE than helpful!
Marquette Marshall
Endeavor Enterprise Vending

10/01/2009

Our experience with USEDvending and their representative Melissa Powers, has been very positive. Melissa demonstrated professionalism by being very informative and timely with both of our transactions. We won't hesitate calling USEDvending.com in the future.

Diane and Dave Davis
Tuscaloosa, Alabama

03/07/2012

Working with Stacey Sweet gave me the confidence to purchase a new machine instead of a used one, Great Price and Great customer service. Thanks Stacey.

Gary G Renton,
WA

03/26/2010

April Hurd is one of best customer service representatives I've ever had. She really knows her vending machines. Extremely helpful!I wish all reps were like her.


Mike, AM Vending
California

05/28/2014

Tina was extremely helpful throughout the entire process and the seller and I were able to come to a reasonable and mutually beneficially agreement. I would definintely recommend using UsedVending to anyone who is considering purchasing used concession equipment. Thank you Used Vending for all of your help and for my new (used) trailer.
S. Morris,
El Paso, TX

09/04/2012

I run an industrial catering outfit and was in need of some extra catering trucks, upon some extensive reasearch on the internet, I found used vending and got to talk to melissa. She really helped me in what I needed to do all thru the process and she even called Mississippi DMV to find out some things as far as me having them transportated back to Ohio. I would reccommend UsedVending and Melissa for all my needs, I had a great experience.

Von Troy,
Ohio

10/24/2010

Melissa Powers is an awesome individual with awesome sales power! If you want something sold you need to speak with Melissa Powers! Awesome job Melissa! Thanks for all your help!!

Regards,
Mike Archuleta
Trinidad Colorado

09/20/2001

Eric, thank you for helping me find a buyer for my vending machines. Your services to the general public help eliminate Biz-Op ripoffs where companies charge 5 times the cost of an actual combo unit. Hopefully many people new to the vending business trying to start their own route will meet up with you first before being taken for extremely large sums of money. Your website is a great place for buyers and sellers to meet. Sincerely,

James Falce,
New York

03/19/2014

I was very satisfied with the service I received From APRIL HURD. She was very helpful in getting the deal worked out and very patient with the issues I bought up doing this transaction. She has a very awesome personality and no matter the situation or time, she was also very helpful. I will again use the service from USEDvending.com and only request for April to help me.
H.H.
Jacksonville, FL

06/04/2016

I had an awesome experience with usedvending.com. I contacted Melissa Powers and she was always quick to respond and extremely helpful locating and negotiating a concession trailer for my new business. I plan to expand and I will definitely contact her through this site again!
Lori Culver,
Roanoke, VA

11/20/2011

I am very pleased with Melissa Power's successful handling of vending machine sales for me and am continuing to work with her to sell the rest of my equipment. She was instrumental in negotiating a price which expedited my sale.

Sincerely,
Buz Rummel

02/13/2009

Wonderful Customer Service...all my questions were answered in a timely manner...she was wonderful!!.....a true asset to your Company!!! Way to Go!!

Lisa Thurman
Prudential Gary Greene
Friendswood, Texas

02/07/2012

This was my first experience buying a vending machine. I can't believe how easy it was to find a machine to fit my needs and make the purchase. The overall transaction was fast, easy and pleasant. Thanks to Calice for her help and answering questions.

Thanks,
George
Culpepper, VA

09/07/2012

Gini was very helpful working things out with my vending location. I hope to do business with her in the future.

Ed,
St.Louis, MO

08/09/2010

Professional, courteous, and dedicated to customer service! That's the way I'd sum up my great experience with USEDvending.com. April Hurd was not only a delight to work with, she was tremendously valuable in navigating the selling process and advising me all the way to closing. I highly recommend April and USEDvending.com!

Thank you, April!
Melissa

04/09/2016

I recently bought a concession trailer through Melissa and it worked out very well. She was very professional with everything and the paperwork was very easy. Thank you Melissa!!!
Nathan Wittmer,
Loogootee, IN

10/15/2014

Using USEDvending.com made my search and purchase of a mobile coffee shop incredibly simple and easy. Melissa and the staff are more than helpful!! I will recommend to anyone and everyone who is looking for vending items and equipment. Thanks for making my transition into the food truck industry so easy!
Caleb Brantley,
Wichita Falls, TX

07/06/2009

Wanted to express my gratitude to April for being so helpful over the past year! We've bought vending machines from Mega Vending on several occasions, and each time April was friendly and professional, and went WAY above and beyond what she had to in order to make sure we were taken care of. I have been recommending Mega Vending to other vendors I run into online, and will continue to do so...and tell them to ask for April! Keep up the great customer service!

Preston Dillon, Tree Frog Vending
Arvada, Colorado

06/15/2012

I would like to say Thank You to Calice and Usedvending.com for being proactive in finding a buyer for my Combo Vending Machines. Service from start to finish was outstanding for a first time seller.

Norman,
Staten Island, New York

10/10/2012

Melissa, Thanks for the really great help finding buyers for my vending machines in April and October 2012. This is a real 'class act'. Melissa did 99% of the work and I got 100% satisfaction. I will singing your praises to anyone who will listen. Many thanks again.

PMG
Bossier City, LA

06/17/2012

Thanks "usedvending.com" and especially Ms. Calice! My client needed a specific type of vending machine and usedvending had it listed. Calice helped put both buyer and seller together and all went according to plan. My client is now one Happy Camper! Thanks again Calice!

James Bastrop, Tx

12/17/2014

Hi Crissy, I wanted to say thank you so much for all your help in selling our truck! It was a pleasure to work with you and Usedvending. We were very pleased at how smoothly and professionally the whole transaction went down. Thank You again.

Michelle Rex,
Brecksville, OH

10/13/2009

Dealing with April was a real pleasure! When she told me that we would have the deal wrapped up that day I thought no way - but she was true to her word. If I could deal with more people like her I'd have a whole lot more hair.

Bill Ruby
Las Vegas Ice Center

07/09/2013

Melissa at Usedvending.com helped me get the ball rolling to start my new business and replied very quickly any time I had a question. She even did research for me!
H. B.
Bismarck, Arkansas

03/28/2012

We posted our trailer on 3/19, in three days we had a buyer and the transaction was complete on 3/28. Melissa is absolutely awesome!! She answered all of our questions and was always professional. Thanks for all of your help!!!

Mary,
Jasper, GA

04/11/2011

I had a great experience with this selling site, April Hurd is wonderful and is very helpful.I will defiantly be doing business with them in the future.

Illinois

09/14/2010

All of the staffs are all very helpful.

California

02/28/2016

Hi Jennifer, I just wanted to express my sincerest appreciation for your assistance in the consummation of my food trailer purchase transaction. You were extremely patient with me during my search of a food trailer. Notwithstanding same, you performed due diligence in following up with the search of the trailer that I wanted and at the price which I was able to reasonably afford, even when it had initially appeared that it was being purchased by another individual. Your perseverance was instrumental and I truly thank God for positioning you as the agent that facilitated a successful purchase transaction. May God richly and continually bless you and all of your future business transactions. You are truly one of the best and Used Vending is blessed to have you as its agent!
Sincerely,
Yvette W. Williams
Cream Ridge, NJ

09/20/2009

I had an exceptional experience working with Mega-vending. April, of your sales team, made me feel like a valued customer instead of another order number. I received my purchase in a timely manor, and the product was exactly what I was looking for.

Morton Grove, Illinois

07/24/2011

Stacy Sweet is the man! He's a real stand up guy. He helped me to get the right location to increase my profits. He was always open and honest with me and provided me with valuable info that lead me to secure my location. I can't wait to secure my next location via 4 mega vending and honest hard working people like Mr Stacy Sweet! Please keep the leads coming thanks for everything.

Kenneth Bacon,
NY

06/09/2016

Dear Melissa,
Thank you for all of the hard work you have done on spearheading my mobile kitchen purchase. Your dedication to seeing it through from start to finish is truly an example of a great sales agent.
You have been effective and you have been responsive to all of my requests. I contacted six or so companies about buying a mobile kitchen, you were the most knowledgeable. The consensus among my staff is that I made a great buy.
Thank you again for all your hard work. Should you ever find yourself in Key West, FL, please look me up. I'll buy you dinner, better yet I'll make you dinner!!
Warmest Island regards.
Chef Warren,
Key West, FL

06/13/2014

Dear Mega Vending Management, We have recently had the pleasure in dealing with Ms. April Hurd / Mega Vending Sales Associate. April was extremely helpful with this process. She understood our requirements and easily guided us Through set up. Thereafter, professional vendors promptly contacted us and presented us proposals. They too were responsive and flexible. Whole process was less than 1 week. I would strongly suggest Mega Vending services for anyone looking to fulfill their needs.
Neil Dale,
Vice President €General Manager
Clark Worldwide Transportation

09/24/2015

I've never purchased a concession trailer. Thank you for making this process extremely easy and working with me every step. I appreciate the great job you did. Thanks again.
Julie Swann
Hayden, AL




03/03/2016

€ My experience with Wendy from USEDvending.com was excellent. This was the first time I'd used their services and I found the process to be quite user-friendly. Wendy was very knowledgeable and helpful serving as the go-between. She kindly answered all of my questions, followed up via email, phone and text (which was very handy) and ultimately worked hard to make sure both the buyer and I were satisfied. This is a service I 'd definitely recommend to others and if I find I have more equipment to sell, I'll definitely reach out to Wendy and her team.
Cynthia Kallile
Chief Meatloaf Maker/Owner/Author
The Meatloaf Bakery Cookbook: Comfort Food With a Twist
The Meatloaf Bakery- Chicago, IL
See Hundreds more or Write your own...