ALABAMA
Alabama Trailers & RVs for Sale! Buy or sell used trailers in Alabama – we have used RVs, used horse trailers, used camper travel trailers, used heavy equipment trailers, used dump trailers, used livestock trailers, etc… AllUsedTrailers.com brings Alabama safe, easy transactions of buying used near you!
DISPLAY OPTIONS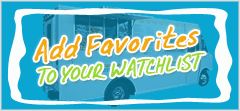 Login to Inquire Online
Call: 601-749-5660
Customer Experiences
03/24/2010
Wish I had known about Used Vending BEFORE I got involved with vending. Melissa has assisted me in selling 3 machines now, and does whatever is required to negotiate the deal. She is very knowledgeable of the industry, and up front about the current environment. She initially spent quite of bit of time educating me about the process and prospects. What a great forum for bringing vending buyers and sellers together. Thanks for all your help so far!

DJ
Dallas, Texas
05/06/2011
First, the service was fantastic. I was looking for a very specific vending machine. Melissa was very prompt, cordial, and exact in her search. Every expectation in customer service was satisfied. I will most definitely recommend and use this service in the future.

Thanks from RockStarVending!
11/27/2009
As always, our experience with UsedVending was exceptional. With Melissa's help, we sold our machine at a price that was right for us. It was quick and easy.
THANKS Melissa!

Ken R
Dallas, Texas
12/27/2012
We have had 2 very good experiences with placing our machines through our representative Gini Sweet. She has been most helpful and follows up on our placements regularly. Thanks Gini for being so helpful. We look forward to doing business with you in the future.

G & M
Hueytown, Alabama
09/27/2009
When our church decided to purchase a drink machine for our fellowship hall, I was clueless on how to begin the process. I called 4Mega Vending Company. Because it was a used machine, I was originally skeptical. However, they were patient and helpful in answering all of my questions concerning costs, return in investment, up-keep, and models available for my situation.

After the purchase they delivered the machine and were helpful in walking me through the process of adjustments that I wanted to make, such as price changes, temperature control, etc. If I have a question, even after the warranty expiration, they have always been helpful in resolving the problem.

We have been extremely pleased with our purchase and our association with 4Mega Vending Company.

Sincerely,

Dr. Ed Ferlazzo
Minister of Worship and Administration
Haltom Road Baptist Church
Haltom City, TX
03/30/2011
April Hurd was very prompt, helpful, and really cares about you as a customer. Excellent follow up.

WI
06/06/2010
UsedVending.com Is a fast and easy way to find vending Machines. Almost every machine is like new, and they are also cheap!

AL
10/06/2009
I recently placed an order for coffee and when it arrived I realized I had ordered decaf instead of regular. Melanie was very helpful in expediting an exchange for the correct item. I have been purchasing all of my coffee and tea from Coffeeasap for a couple of years and have been extremely pleased with the service - especially the fast shipping!

-anonymous
10/02/2012
Calice did a fantastic job in helping us acquire our two vending machines. Thanks Calice!!

J.H.
Burkburnett, TX
02/20/2011
Thank you so much Vanessa for helping me finding a location for my vending machine. You are courteous and professional in you business ethics. This ps evident, in your timely fasion for contacting me as well as the location, sending me the paperwork, and putting me in contact with the location manager. All of which took place in such a short time. Thanks for being so organized. I will always keep on doing business with you. I will also encourage others who are interested in the vending business to consider usedvending.com. I actually already spoke to my sister about it. Furheemore, compare to other locating companies, your locating fee is very reasonable. Thank you so much Vanessa. I will never forget how much you've helped me.

E. Adrien
03/05/2012
USEDvending.com was AWESOME to work with! They listed my trailer immediately and had it sold within 48 hours! Melissa was so helpful and lighening fast with my questions and helped me from start to finish. I would recommend this to anyone looking to buy/sell. First class all the way!

Nick,
Jonesboro, AR
10/03/2010
When I put my concession truck on USEDvending.com I thought that I might get a call or two. Boy was I surprized!!! In just 3 weeks my truck has been sold due to the hard work of Melissa Powers. She was very professional and consistant in persute of finding the right buyer for my unit. I would like to thank you Melissa and USEDvending.com for a job well done.

Kentucky
10/15/2009
Melissa has helped me sell 2 machines in a short amount of time, at no cost to me. She does all of the work with a few phone calls and emails. I tried a newspaper ad for 4 weeks that cost over $100 and I had 1 response. Used Vending. com has worked very well for me.

West Hartford, Connecticut
10/14/2009
Called with a simple parts question and was attended to in a very prompt and courteous manner. Unfortunatly I was looking for VERY obscure parts for an OLD machine ( older than the help...) still the person I talked to, April, was very helpful and provided the contact number for a possible solution to my problem.
Thanks to you April.

Coatesville, Pennsylvania
09/28/2000
Thanks so much for your help! The machines are perfect; just glad that I found you before I made that other purchase.
Thanks again,
Tim
San Diego, California
12/28/2010
Melissa,
We want to thank you and UsedVending.com for selling our vending truck.We tried to sell our truck for approx. 3-4 years and because of your professional and prompt service you sold our truck in 3 months.We recommend contacting Melissa at UsedVendin.com if you have anything to sell. She has an A+ personality and is very easy to work with.

Thank you Melissa and UsedVending.com
Greg
West Virginia
05/13/2012
I've used 4MegaVending since the start of my vending business in 2007 and Gini and all the staff at 4MegaVending have always been courteous, professional and most of all very efficient. I think that's why I keep coming back! Good job!

Francis,
Honolulu, HI
04/13/2010
I had a new vending machine sitting in my garage collecting dust. UsedVending.com was a no brainer! Melissa, thanks for all your professional and timely help!

Nashville, TN
Dear Eric, Your Great! I want to purchase 10 NEW Vendstars complete with stands. I'll tell you Eric I will definitely be doing more business with you in the future...you shall see. I have searched the entire net practically looking for not only good prices but someone I felt comfortable working with and BINGO....I found You!
Thanks Eric
Sincerely, Shirley D.
06/13/2011
Thanks, Mr. Stacy Sweet, for the great combo machine account! The leads and accounts that you & Vanessa have turned me on to has almost wiped out my stock pile of equipment in my warehouse, and that's a wonderful thing! I look forward to each & every transaction with you and 4 Mega, you guys make it so unbelieveably easy! Thanks again!

Victor Carter
Mr. All Worlds Inc.
"Vending Excellence"
469-231-7255
www.mrallworldsinc.com
10/17/2012
Working with Used Vending was very straightforward and painless. Melissa was very helpful in every aspect of the transaction process, and doesn't take sides when conducting the deal. I would recommend contacting Melissa if your thinking about getting into or out of the mobile food game.

Frank,
Buffalo, NY
02/02/2012
Melissa was absolutely wonderful to work with! We had a few challenges getting our unit sold but she never gave up! She was very thorough and worked hard to get the price we wanted.

Thanks again UsedVending - you're great! :)
Martha, Colorado
I would like to commend April on her pleasant attitude and on her quick response to my questions concerning my vending cart that is on sale on your site. I have talked to her on the phone and when I hang up I have the answers I was looking for and a smile on my face because of her cheery personality!!
Dallas

Pueblo, Colorado
09/12/2011
I can say enough about the super quick response time and professionalism by Stacy Sweet. He sent me a lead. I followed up and within two days I had a new customer. In this industry, new qualified leads are hard to come by but Stacy and his team makes it so smooth for all parties. I highly recommend all vendors to contact Stacy and he will help you grow your business!!

Jon,
Boston, MA
09/04/2012
I had a great experience. I was called back at a reasonable time and was connected with a nice vendor in my area. I would recommend this site to anyone looking for a vendor in their area.

Debbie,
Forest Hill, Maryland
03/27/2011
My family & I tried selling these vending machines after my Dad passed away. We Craig's list, ads and word of mouth with no luck. I found this FANTASTIC site while googling info. I've dealt with Vanessa just about from day 1 which was over 6 months ago and was really hoping that we would be able to sell these before Dad's house sold. Well they did it!! They've sold and my family and I are very grateful!!!
Thankyou Vanessa and Team!!
June Adamchuk
06/02/2010
I was delighted to be able to go through the process of selling my five soda/snack machines with Melissa. She contacted me about a customer interested in two, possibly three of my machines. I ended up selling all five! Melissa was friendly and helpful throughout the sale of my machines!
Norm
02/09/2011
Melissa was fantastic to work with. She was able to coordinate a smooth transaction. I was able to get a fantastic deal on a machine that was still in the box!!
06/12/2013
We had excellent service from Stacy Sweet who made the sale work. On previous attempts to sell last year the sale would always fall apart for one reason or another, but Stacy knew how to get it done despite some email problems.
MRH,
Rockville, MD
02/23/2012
I am new to the vending business and really appreciate the help of Mr. Stacy Sweet in finding me a location to install my machine. Thanks, again.

Gary,
Louisiana
10/21/2009
April with USEDvending.com worked very hard to help us sell our machines. She regularly checked in to ask if the machines were still for sale, and although it took awhile, she paired us with the perfect buyer. The transaction was smooth and simple.
I would definitely do business with this company again.

One Satisfied Customer
Columbus, Mississippi
07/10/2013
If you want to sell quickly and without headaches, I suggest contacting Melissa today. I couldn't be happier with my results, and you will agree by simply using Used Vending as your source to sell. Thank you again Melissa!

Tony from Tucson, AZ
03/16/2012
Melissa powers of used vending was very helpful and efficient in all of our dealings. I would recomend the company and Melissa in particular to anyone.

Gene,
Belmar, NJ
04/05/2011
awesome service despite the miles. my wife and I live in NH,our vending trailer for sale was in FL,the buyer from TN and Mellisa taking care of the whole deal fom MS.Things could'nt have gone better if we were all sitting at the same table.Great communication,smooth transaction.Thankyou so much Mellisa!


EB
11/01/2011
Once again Melissa and company sold my concession trailer. This is my 2nd item sold and I got a better price and less hassle then CL. No tire kickers. Thanks so much.

Chris
Golden, CO
Recently, I have had to sell several of my snack and gumballs machines. Both transactions were handled in a very professional manner. Eric was available whenever I had questions and assisted me with the shipping/handling. I found him to be both honest and trustworthy and I appreciate all of the help that he provided me. I would recomment his service to anyone looking to buy and/or sell their equipment. Upon the completion of the transactions, the proceeds from the sale were forwarded to me in a timely fashion.
S.L. Miller
Michigan
10/26/2009
i enjoyed this knowldageble visiting this site.

Phoenix, Arizona
08/09/2010
Professional, courteous, and dedicated to customer service! That's the way I'd sum up my great experience with USEDvending.com. April Hurd was not only a delight to work with, she was tremendously valuable in navigating the selling process and advising me all the way to closing. I highly recommend April and USEDvending.com!

Thank you, April!
Melissa
07/19/2011
Couldn't believe how quickly my equipment was sold on this site. Amazing and Stacy was great and got right to the point of things.

Dennis R,
New Jersey
10/21/2009
Great customer service from April! She was easy to work with and quick to reply on all my questions.

I had a positive experience working with her all the way to closing the deal.

Thanks again April!
I want to say a big "thank you" to Julie Hunger. I have just completed a purchase of four vending machines, and the transaction worked perfectly, thanks to her tireless efforts. There was a bit of negotiation involved, with quite a few telephone calls necessary to keep everything on track. But through it all, Julie kept the deal together, handled all of the paperwork with great expertise, and stayed in communication at all times. I am a satisfied customer, and will be happy to deal with usedvending.com again.
Sincerely Bill H.
02/08/2012
I presented my situation to Tara and she came through like a champ! She help me find my machines, Tara went above and beyond the call of duty to help out. Used vending is lucky to have an employee who cares that much and is willing to go the extra mile for excellent customer satisfaction. Will be buying more this year!

Robert,
Dallas Texas
12/29/2009
dear melissa i would like to thank you and used vending company for the best service i have ever had. the sale of my concession truck went real smooth. a job well done.

if you ever need a reference please have them call me

chuck neri
stafford springs ct
Gini is very sweet to work with. Professional and casual at the same time. Make her laugh for a discount :)

Scott - The vending guy
Minnesota
11/18/2010
April was a lifesaver! Inheriting a purchasing position; and working with another new employee in our vending department, we were both at a loss . . . April made it very easy to obtain the materials and pats we requested. THANKS!

M.Cadora
Fiscal/Acquisitions
Robinson Rancheria
02/16/2011
Thanks Melissa. Your're the greatest. I will always recommend Usedvending.com and Melissa for selling and buying vending machines. You get the job done! Thanks again for the professional and prompt service.

Julia
Marrero, La.
01/09/2011
For petes steak, if we only listened to Melisa our unit would nave been sold sooner! Great job Melissa and our trailer has a great new home clear across the country in Co., unreal!
02/19/2010
Would recommend UsedVending.
What a pleasure it was to work with Melissa. We went into his process not knowing what to expect. Melissa walked us though each segment of the deal and was totally helpful in every way. We were also working with a time factor, us being on the west coast but she worked it out. I have enjoyed working closely with Melissa and would highly recommend the company to my friends and family.

San Francisco, CA
03/04/2012
We just completed a major purchase of a food truck in Kansas - Melissa kept the process going and helped us work with the owner to fix issues with the title and complete the sale. She was quick with responses and even helped connect us with someone about a mobile POS they were selling even though there was nothing in the deal for her. We appreciated the professional service she provided.
10/21/2009
Friendly, Informative and an asset for anyone looking to get started in the vending business.

Carl
Wolcott, Connecticut
See Hundreds more or Write your own...