ALABAMA
Alabama Trailers & RVs for Sale! Buy or sell used trailers in Alabama – we have used RVs, used horse trailers, used camper travel trailers, used heavy equipment trailers, used dump trailers, used livestock trailers, etc… AllUsedTrailers.com brings Alabama safe, easy transactions of buying used near you!
DISPLAY OPTIONS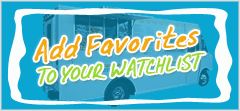 Login to Inquire Online
Call: 601-749-5660
Customer Experiences
03/04/2013

Very nice doing business through your site.
D.H.
Whittier, CA




04/26/2010

I had five vending machines listed for sale on Craig's list for three months. I then gave USEDvending.com a try, and all 5 machines were sold in two weeks!!
April and the rest of the staff were absolutely great to work with. I recommend USEDvending to anyone who wants to buy or sell vending equipment.

Vincent

01/26/2010

April went out of her way to help me with our new vending machine! She was awesome to work with and got the machine to us quickly. I looked forward to her emails with the inspirational quotes!

08/01/2017

I would like to thank Melissa and Used Vending for a quick and smooth transaction. Melissa was quick to get all of my questions answered, and went out of her way to get the seller lined up with me to have the trailer delivered to our location. I would definitely use them again.
B. Jury,
Crown Point, IN

I have to admit, I was very skeptical when I made the decision to list our trailer on this site. Melissa made contact with us immediately. She offered suggestions about info to post and offered to help us post more info (pics).
When Melissa informed us about a potential buyer, my questions began pouring in to her. She contacted me via phone, e-mail, and text (as it was convenient for me!). Melissa guided us through the entire process and made us feel like we had no worries about selling on the internet! Melissa closed the deal for us. We are happy with the entire process. For Melissa's sake, I hope not all customers need hand holding like we did! She was GREAT! The entire process was a great experience and we would use this company again and we recommend it to everyone!!!

Ken & Janet
Tifton, GA

11/27/2013

April, Thanks you did a great job in a timely manner. I would be happy to work with you again.
Keith A.
Port St. Lucie, FL



10/08/2017

Used vending took a lot of the pressure off of selling my trailer. It was also a great way to get it out there in front of the right people. Great experience all the way around!
Nicholas McGrady,
Suffern, NY

05/11/2016

I would like to start out by saying Jennifer Melerine was very helpful in every aspect of my transaction from the beginning until even after the sale was completed, she went above and beyond to help make this happen, even to the point of taking care of a couple small problems after hours, I say great job and all my thanks to . Jennifer Melerine . people like her makes makes a great company to deal with...Again Jenn thanks for all u did in order to make this happen. very satisfied customer.
Gary Ditch,
Norman, OK

06/29/2011

USED Vending.com did an incredible job locating a buyer for our vending machines. Melissa Powers really worked the leads and when all was said and done, both myself and the buyer was happy. Everything went smooth and the paperwork was minimal... a job well done by Melissa and her assistant April. We really appreicate both of the ladies help, talent and knowledge of the industry and product lines with the re-placement of our machines. I would recommend this site to anyone that is selling/buying a business or just machines... they are awesome..

Dennis, Sarasota, Fl.

03/27/2011

My family & I tried selling these vending machines after my Dad passed away. We Craig's list, ads and word of mouth with no luck. I found this FANTASTIC site while googling info. I've dealt with Vanessa just about from day 1 which was over 6 months ago and was really hoping that we would be able to sell these before Dad's house sold. Well they did it!! They've sold and my family and I are very grateful!!!
Thankyou Vanessa and Team!!
June Adamchuk

08/31/2011

Stacy has been of great value in locating my combo vending machine. I am not a sales type person and was at a stumbling block in getting my machines placed. Stacy was able to obtain a location for me in a very timely fashion.
Will definitely use you again.

Steve
Portland, OR

08/13/2011

Melissa did a great job of keeping me informed and finalizing the sale while I was out of the country. I did nothing. Thanks a bunch.

Bob
Houston, TX

02/19/2011

I have just recently involved in doing business with usedvending.com. I must say, my experience so far has been the best I've ever had since doing business. Melissa has been great. Melissa made the transition to buying and acquiring my vending machines with location smooth and timely. She answered every questions with specific details. Melissa addressed my concerns with care and understanding. I felt like I was speaking to a friend rather than to someone I am trying to do business with. This is how comfortable and at ease Melissa made me feel.

E. Adrien

Port Jervis, NY

05/16/2014

€Melissa Powers was a delight to work with. Her professionalism, experience and follow thru made our purchase effortless. I would recommend Used Vending and Melissa Powers to anyone looking to purchase in the future. €
Patti Miele
Catering Sales Manager,
White Horse Tavern Catering
Wellington, Florida


05/06/2011

First, the service was fantastic. I was looking for a very specific vending machine. Melissa was very prompt, cordial, and exact in her search. Every expectation in customer service was satisfied. I will most definitely recommend and use this service in the future.

Thanks from RockStarVending!

05/18/2016

It was pleasure doing business with your company. The transaction was smooth from the beginning until we drove away with the vending machine we purchased in the end. It was easy working with the Broker and we were ready to buy the item from seller ALL the leg work had been done. We will definitely use your company again should the need arise. Happy Customer!!!!
Dorothy Meadows,
Greensboro, NC

10/19/2009

MELISSA, HANDLED A SALE FOR ARE COMPANY OF ONE VENDING MACHINE ABOUT 3 MONTHS AGO AND DID A GREAT JOB IT WAS HANDLED VERY PROFESSIONALY ALL PAPER WORK IN ORDER. SHE IS WORKING ON THE SALE OF 2 MORE OF ARE MACHINES AT THIS MOMENT AND WE HAVE NOTHING BUT FAITH IN THE WAY THEY HANDLE THE SALE WITH NOTHING BUT INTEGERITY. AGAIN THANKS TO USEDVENDING INC.

MIKE GRASON FRESH OASIS CREATIONS INC.
Orlando, Florida

11/18/2010

April was a lifesaver! Inheriting a purchasing position; and working with another new employee in our vending department, we were both at a loss . . . April made it very easy to obtain the materials and pats we requested. THANKS!

M.Cadora
Fiscal/Acquisitions
Robinson Rancheria

07/06/2016

I'd like to thank Bradley Heath for working with me in obtaining a Snow ball trailer. I honestly was not sure about working with an out of state company but Bradley was able to make this a smooth business transaction. He was always available to answer my questions even on his off days, it didn't take long for him to narrow down what I was looking for. I thank you Bradley for your patience and expertise and would recommend USEDvending to those interested in this type of business.

Sincerely,
Debbie Wilson
Terrytown, LA

01/15/2016

I am writing this to express my satisfaction with Usedvending.com. I have bought three units from their website and everything has been represented perfectly. I have zero complaints on the company and will used them when I need more machines in the future.
Thank you,
Josh Zolotor - CEO FoKus Innovations, LLC

12/02/2009

Melissa and Cheryl,

Thanks to both of you for all your help in liquidating the machines.

My wife is so happy to have the cash, but more importantly, the extra space in the house !

Again thank you both and hope your Thanksgiving was good and that your Christmas will be a wonderful time with your families.

Mark and Sheryl,
Arkansas

04/12/2017

A BIG thank to Melissa Powers for all that she did for the sale of my food truck. She was very informative and made this process extremely easy. Melissa was always available by text or phone and it was a joy working with her. I would highly recommend Melissa Powers and Usedvending to anybody looking to buy or sale.

Thank you,

Jeanna B.
Kilgore, TX


03/10/2017

Wendy was an absolute blessing to deal with. She explained the process of our listing to me from beginning to end. When we had an interested buyer she called to let me know and the negotiations were completed within a couple of phone calls. Wendy always returned my phone calls quickly when I had questions about any of the particulars of the sale including forms that needed filling out for the sale to take place. Electronic signatures made the process easy. I can't say enough about how professional Wendy is and I will tell anyone who is trying to sell their concession trailer to call Used Vending as our experience was terrific. Thanks again Wendy for making the sale go smoothly for us.

Gary and Marilyn Sperano
Jackson, GA


10/14/2010

Special recognition MUST go to Melissa on account of her unparalleled professionalism. Her combination of friendliness and efficiency in consummating my purchase exceeded my expectations for customer service. USEDvending has a workforce to be proud of; I couldn't be happier! Thank you so much, Melissa!

Patti
Fresno, CA

09/04/2012

No Problems, I found Used Vending and the truck that fit exactly what I needed to start my Bad Ass Coffee Mobile. If it wasn't for Melissa Powers working with me and handling all the work this deal would have been a nightmare. She was a wealth of information and worked for my benefit there by saving me a lot of money! I have already told others about her and Used Vending. The only way to go!

John
Las Vegas, Nevada

08/14/2015

Greg, I can't thank you & USEDVending.com enough. Closing my business was tough; tougher was the thought of how long it'd take to sell my 26 € Food Trailer in the dead of Summer. But in just 1 week from when we listed you had a buyer, & 24 hours later they were driving away with the trailer! Hallelujah! Thank you Greg, what a relief your company has brought to me & my family.
Soli Deo Gloria,
Dan Gallo, Owner Boom Town Food Services, LLC
Grenwich, CT

06/05/2012

It was a privilege to work with Melissa Powers on the sale of my vending trailer. She is the consummate professional; extremely skilled at the process. She was responsive to the unexpected complexity of a transport situation, her diplomacy and diligence throughout was exemplary. I would highly recommend UsedVending and Melissa whether buying or selling.

Glenda H.
Okeechobee, FL

11/06/2012

I had 2 office deli machines. I thought I would never get rid of ... I came to this site, and not long after, they had 1 sold - then not much longer, the other. I had great results and a great sales person.

CJ
Roanoke Rapids, NC

09/21/2016

Bradley,I wanted to thank you for all your help with my vending trailer. I am so pleased with my purchase. You were so easy to deal with and I love the fact that you were always available to answer my calls and/or text immediately. I will certainly pass your name and company on to anyone I come across that are looking to make a purchase.. Again thanks so much.
Terry Wilmes,
Killeen, TX

10/17/2012

Thanks Melissa for all your assistance in selling my mobile kitchen. It was a positive experience working with Melissa for the first time. Thanks for everything.

Lamar,
Georgia

09/14/2011

I recently completed a sale of a used food truck through your website. Thanks to Melissa Powers I had a very positive and professional experience. From the ease of setting up the information on your professional website and the customer support that followed I was confident the vehicle would sell on this site. Thank you for all of your assistance.

Patrick
Cromwell, CT

02/25/2011

Thanks to Vanessa. Very friendly service. A pleasure to work with and look forward to more opportunities.

Chris, IL

12/16/2015

Got 5,000 views after 3 days of listing. UsedVending.com found a buyer for me after a week. Quick responses back and forth from USED Vending. Great middle man. I'll use them again for sure.
Cody Nickson w/ Buffalo Tails
Lake Mills, IA

03/03/2016

€ My experience with Wendy from USEDvending.com was excellent. This was the first time I'd used their services and I found the process to be quite user-friendly. Wendy was very knowledgeable and helpful serving as the go-between. She kindly answered all of my questions, followed up via email, phone and text (which was very handy) and ultimately worked hard to make sure both the buyer and I were satisfied. This is a service I 'd definitely recommend to others and if I find I have more equipment to sell, I'll definitely reach out to Wendy and her team.
Cynthia Kallile
Chief Meatloaf Maker/Owner/Author
The Meatloaf Bakery Cookbook: Comfort Food With a Twist
The Meatloaf Bakery- Chicago, IL

01/22/2014

To Stacy of Usedvending.com:
I just want to thank you for handling the sale of my concession trolley. The end result was a happy seller and a happy buyer. It doesn't get much better than that.
The whole transaction was handled very professionally and you made this transaction experience a true pleasure.

Rich Conger, FL

01/26/2011

My initial order for three machines was a positive experience. Melissa handled the order from launch to completion and there were no disappointments. Particularly noteworthy, Melissa was constantly providing order status updates and arranged for my personal pick-up at the distributor. It was a "refreshing experience" to witness customer service at this level. Cudo's to Melissa!

I certainly recommend Melissa to others interested in buying new or used equipment.

Pat S.

11/01/2011

Once again Melissa and company sold my concession trailer. This is my 2nd item sold and I got a better price and less hassle then CL. No tire kickers. Thanks so much.

Chris
Golden, CO

10/14/2014

Crissy, Thank you for the great service. Within days of posting my listing, I had several offers. I cannot believe how quickly my truck sold with zero hassles to me!
Betsy Jervis,
Chicago, IL

10/05/2017

I have dealt with Grey on two different occasions and he's always come through for me.He has sold a machine for me and I am currently buying a machine. Thanks Grey!
Rusty M w/ Big Town Vending
Kingsland, TX

09/29/2010

I am very pleased with USEDvending.com and how easy it was to sell my concession trailer thru them. Melissa was a real joy to work with. I would defintely use them again!

Les Savage
Savage and Sons LLc

03/23/2011

We had a great transaction with Melissa Powers , this is our second purchase with her and it was even better than the first one.Her great sence of urgency and professionalism made it a very satisfying experience.

C.V.Vending.

07/05/2016

Morning Jennifer, I had a good experience with USEDvending from start to finish. I appreciate the friendly service and professionalism that was given to me. I'm very happy with my trailer. I would definitely tell anyone that is looking for a trailer to give USEDvending a call. Thanks!
Monnie Johnson,
Cibolo, TX

03/06/2012

I was very satisfied with the great customer service that I received. Stacy made sure that all my needs were met and allowed me to receive the machine I ordered in the time I needed it. I love the fraud protection, it may be a hassle to some, but it made my transaction feel safe. Thanks again the crew of the Ronald H. Brown loves the new machine.

Jake,
Charleston, SC

11/04/2015

I am happy about the service you did, I really appreciate all the help you provide. . Your loyalty is very much appreciated. If is need it I will be call you back to get this great service again !
Sincerely,
Jose Leon & Cecilia Leon
Lexington, SC

09/20/2009

I had an exceptional experience working with Mega-vending. April, of your sales team, made me feel like a valued customer instead of another order number. I received my purchase in a timely manor, and the product was exactly what I was looking for.

Morton Grove, Illinois

09/27/2012

Gini did a great job of answering all of my questions and making all of the arrangements. My experience with Usedvending was very positive.

P.M.
Salt Lake City, Utah

10/20/2014

Thank-you April!! You and your company made it super easy for us to find someone to take care of our needs! Jose has been very nice and professional. Thanks Again! I will definitely recommend you!
Kim Hibbs
Alexandria, VA

02/25/2014

Calice was a huge help in selling our machines. She is super nice.
-K.H. in Texas

I want to say a great big thank you to Melissa for all of her hard work during my recent transaction. What a great experience and a pleasure it was to work with her! We will certainly use USEDvending.com in the future and will most definitely ask for Melissa! Thanks again!
Desmond,
Traverse City, MI

08/09/2010

Professional, courteous, and dedicated to customer service! That's the way I'd sum up my great experience with USEDvending.com. April Hurd was not only a delight to work with, she was tremendously valuable in navigating the selling process and advising me all the way to closing. I highly recommend April and USEDvending.com!

Thank you, April!
Melissa
See Hundreds more or Write your own...