ALABAMA
Alabama Trailers & RVs for Sale! Buy or sell used trailers in Alabama – we have used RVs, used horse trailers, used camper travel trailers, used heavy equipment trailers, used dump trailers, used livestock trailers, etc… AllUsedTrailers.com brings Alabama safe, easy transactions of buying used near you!
DISPLAY OPTIONS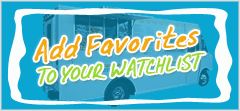 Login to Inquire Online
Call: 601-749-5660
Customer Experiences
08/08/2010

I was sooooo impressed with the professionalism and great commitment to the sale of my concession trailer on Usedvending.com. Melissa Powers called me consistantly every week with 3-4 potential buyers, and kept on plugging until she hooked one. She is a bulldog when it comes to selling. Only took 2 weeks, and I was making a deposit in the bank. Thank you Melissa and Usedvending.com

FL

09/09/2010

April was amazing to work with. Unlike other vending sell reps, her communication was consistent and professional. I look forward to purchasing my next set or Vending Machines, as April made the process smooth and effortless. Thank you,

Mr. Sherrod- New to the vending business

12/02/2010

Melissa - I want to thank you and your company for helping me sell my vending machines. Back in the Spring of '10 I decided I wanted to unload my machines. I had no idea how I was going to do this, an add in the local paper a notice on the bulletin board in my local supermarket I was stumped. I googled used vending machines and your company was the first on the list. I listed my machines in May, sold 4 in August and 3 in November. Thank you for all your hard work you were wonderful to deal with and I wish you a very happy holiday season and a prosperous 2011.

Thank you again,
Jean
New Jersey

08/12/2012

I am very happy with the service Gini gave me, as she was upfront and asked me to provide some basic information. In a few days I was able to have a vendor come out and view my Office. I had tried on my own to get a machine out here, but had no luck. The efficiency in matching and doing all the leg work is impressive. I will refer many others to your site. Thank you.

T. M.
Milpitas, California.

08/02/2010

I have been in the vending business for a year or so. My first transactions with vending companies were expensive and not very customer service oriented. However, I have made them work. When I needed to buy more machines, I had plenty of time to look, research, and time to negotiate. I felt like I shopped the planet. I kept coming back to April and she continued to work diligently with me. I purchased two machines from her, they were exactly what I needed and they were shipped on time. We even scheduled the delivery around a planned vacation I had. April is fantastic. She will always be my first call when I need machines.

Kenny Deen
Snacks A Lot, LLC
Henderson NV

10/20/2014

Thank-you April!! You and your company made it super easy for us to find someone to take care of our needs! Jose has been very nice and professional. Thanks Again! I will definitely recommend you!
Kim Hibbs
Alexandria, VA

10/14/2009

4Mega Vending was able to supply the machines we needed at a reasonable cost. Our machines arrived quicker than expected. April in Sales was great to work with.

Kelley Kelsay
Cincinatti, Ohio

03/15/2010

April Hurd is a fantastic person to deal with. She is professional, courteous, friendly, and will do what ever it takes to help someone that is trying to buy a vending machine. I will spread the word about the excellent service April and 4 Mega have given to me. Keep up the good work April!

Bob Smith, Robcandy Enterprises
Grapevine, Texas

08/08/2011

We had a great experience with Used Vending. Stacy Sweet was the person we dealt with the most and he was so helpful and professional. He was always available and ready to help in any way.
We placed our trailer for sale and in a very short time we were seeing lots of interest and in no time a sale.
Wish they would sell other things as well....
Thanks Used Vending!

Marcia
Mansfield, Georgia

02/17/2011

I enjoyed working with Mellisa, she made it easy to sell my vending machine and the seller the company found was nice to deal with also.

Sincerely,
Lou P.

10/06/2010

Attention Mega Vending,

What I would like to say is not exaggerating or complimenting ,it is true ,and really mean it with full honesty .
April is not just a sales lady or in charge person ,she is a real human ,very helpful .very easy to deal with and very humble .My wife contacted her once and she came back to with this impression .Hay Mohamed she said , do you know this lady April is very nice ,call her for your machine problem ,she will help you ,I said yes you are right . I enjoyed working with her in spite of I never met her.If you deal with her you will never regret.
God Bless April and i really thankful.

Mohamed Hassan

06/12/2013

We had excellent service from Stacy Sweet who made the sale work. On previous attempts to sell last year the sale would always fall apart for one reason or another, but Stacy knew how to get it done despite some email problems.
MRH,
Rockville, MD

01/02/2014

I want to say that working with you was a pleasure and you always returned my calls promptly and had answers it a timely manner. I wish all the suppliers I worked with on a daily basis where as quick and full of answers as you have been. Thanks again for everything up to this point and I will be in touch if I need help or just to report or success with our vending machine set up.
D.A.
Brighton, CO

09/30/2010

i had a very pleasant experience with Melissa selling my machines. She and her people were very friendly and helpful. Thanks again!

Carol in Victorville

06/16/2012

WOW--what a great sales team--these people know their business!! Gini Sweet is just the best--I look forward to using their service again.

S.B.
Lampasa, Texas

06/18/2013

Thank you so much Cristina for the Super work you did in selling my vending trailer! From the begining you were Great, and on top of everything! Never a slow or lacking moment, easy and simple, as always, you were there to help, guide and instruct me every step! How amazing it was to see how things laid out so perfect and ....getting top dollar too! Everything went so perfect and smooth! cant say enough good! Your Great! thanx! Hope to do buisness again with you and people like you! God bless you, as i know He will! It was such a pleasure to work with people that know and care!

R.R.
Carthage, MS



12/04/2012

Hello Calice, I just got off the phone with Stacy from your company or from Mega Vending and I couldn't be happier. He was exceptionally helpful and displayed such a positive attitude rarely seen nowadays. I would like to thank him for the top notch service that I was the recipient of. Because of his coaching, our vending machine was fixed and our entire building is very happy. Thank you again for the contact. It is wonderful to run into people like him : he is a rare breed and should be recognized and congratulated for his exceptional customer service skills.

Hyacinthe,
CA

11/27/2013

April, Thanks you did a great job in a timely manner. I would be happy to work with you again.
Keith A.
Port St. Lucie, FL



11/20/2011

I am very pleased with Melissa Power's successful handling of vending machine sales for me and am continuing to work with her to sell the rest of my equipment. She was instrumental in negotiating a price which expedited my sale.

Sincerely,
Buz Rummel

03/27/2011

My family & I tried selling these vending machines after my Dad passed away. We Craig's list, ads and word of mouth with no luck. I found this FANTASTIC site while googling info. I've dealt with Vanessa just about from day 1 which was over 6 months ago and was really hoping that we would be able to sell these before Dad's house sold. Well they did it!! They've sold and my family and I are very grateful!!!
Thankyou Vanessa and Team!!
June Adamchuk

08/22/2012

Thanks Stacy for all your help through the process of finding the right machine for our church. You were very prompt in all communications and we were able to have the units delivered and up and running in less than two weeks. Everyone at the church were impressed and pleased with our purchased. I will have no reservations in referring others to you.

Royce H.
Madison, MS

05/30/2012

I received a location notification from 4Mega Vending, and found it very interesting. I contacted Gini and she helped me through the entire process, and I was awarded the location. As it turned out the securing of the location took longer then anticipated, and was more troublesome then expected. Gini stood by me the whole way and was in constant contact with me. With her help I was able to get the location and complete the installation of the machines. I am very much looking forward to working with Gini and securing more locations. My appreciation to Gini and everyone at 4 Mega Vending.

Preston Nebel NEI Video & Vending,
VA

09/25/2011

Melissa, Thanks that was a great deal. As soon as we have these machines placed, I am sure I will be in touch for other great deals. If you do come across another great deal like this one, please feel free to give me a call. Like my husband said, too great a deal to pass on.

Thanks again for thinking of me when this deal came up and I appreciate the personal attention. It was great working with you, your company was very professional and I appreciate the fast turn around.

Thanks again, Denise
Poconos, PA

03/07/2012

Working with Stacey Sweet gave me the confidence to purchase a new machine instead of a used one, Great Price and Great customer service. Thanks Stacey.

Gary G Renton,
WA

08/25/2012

This was the first time I purchased vending machines long distance, using a third party. The experience was smooth and seamless. I appreciate the help that Calice gave us in allowing this purchase to happen.

Thanks Calice! Yochum Vending
Pittsburgh, PA

03/16/2012

Again this was another smooth and fast transaction. Stacy Sweet worked very hard to ensure the transaction was handled very fast. I am very pleased with the machines. We were dealing with more than one seller and Stacy was great in helping me coordinate the pick-up at all locations. Thanks again for all the help and assistance. usedvending.com is our #1 source for all our vending machine purchases.

C. Hollingsworth,
Mississippi

05/16/2012

Working with Melissa, was a first time for us, with UsedVending...and it was a great experience. Would not hesitate to use them again or recommend this company to others. Our sale went really well...Melissa guided us thru the whole process. Good Job! We were very pleased with our sale!

Lou & Jan,
Montana

10/20/2009

It was a pleasure dealing with April.I thought I was dealing with a person I've known my whole life.She was extremly helpful and I thought I was buying a vending machine from a family friend.
When I needed a secong machine I called april only, because I knew she would give me the best price.
It was a real pleasure to deal with April.
Regards
Barry
Boston, Massachusetts

08/20/2010

This is my second time working with Melissa. She has been a great help to me in both purchases. She is very helpful and knowledgeable about the products they sell. Thanks Melissa

Vanessa, Louisiana

10/11/2010

Acquiring new locations couldn't be easier. Just a few clicks and we are on the way to meeting decision makers interested in vending machine placement. The key to this is good communications from all ends. Thanks! Connie.

Cleveland, OH

06/23/2011

April made the whole process a breeze. Thanks for helping me find what I needed quickly and easily!

Mike, NJ

12/05/2014

Hi April, First of all, let me apologize for taking so long to get back to you! I want to really thank you for your persistence on behalf of your client who purchased our machines and on our behalf because we were not sure that we were ever going to be able to sell our machines since they are no longer being manufactured. It was only through your persistence in finding your customer what he needed and matching that need with our machines were we able to sell our machines. The credit for our successful transaction goes to you, April. You are the best!!! And your customer was very pleasant to work with. It all boils down to working with reputable, professional people on all sides of a transaction.

The only suggestion that I have is for the actual instructions for sellers to use in performing the required electronic signatures be revised to reflect the exact experience that the seller is going to have online with regard to the individual steps of the process. If you remember, I had a little trouble because what the video instructions indicated would happen was not exactly how the process went. Other that that,.everything was wonderful!

I certainly would recommend Used Vending.com as an advertising platform and specifically I would recommend you, April, as the company representative of choice for handling the sales transaction. I can not say enough about your professionalism, due diligence and overall pleasant, cheerful attitude when dealing with us. It was, indeed, our pleasure to work with you! Keep up the outstanding work! Have a happy, safe Holiday Season!
Brenda McGee
Las Vegas, NV

10/20/2014

We were looking online for a food trailer and came across the Used Vending site. It was easy to navigate and once we found the trailer we were interested in we sent an email for more info. Traci got back to us the very next day and was able to answer some of our questions. The ones she couldn't answer, she had the information back to us within hours. Being from Canada there were a few more hurdles to clear before we could make an offer. Traci was great at getting answers and helping us all through the transaction. She helped get the deal done, we flew down to where it was and dragged it back across the country to our home. We love the trailer, can't wait to use it and when we expand our business, we are calling Traci again!
Bjorn & Brenda
Edmonton, Alberta



04/07/2011

I had tried putting our machines on Craigs List and other places but as I was searching for other ways to sell I found your site and it has been the best thing for selling our vending machines!!!

Melissa was the best. She acted like we were her only client and took such great care of us. I have a hard time with computers and finding out how to print all my forms and she walked me thru the steps. You do not find that type of customer service very often.

Just Melissa's voice on the phone made me smile even when things didn't go as smooth as they should have gone. I would recommend this company to anyone wanting to sell their vending machines, especially if you get Melissa as their agent.

Great website and great people!!

Michigan

08/19/2010

Can't say enough how much I appreciate the effort from Melissa. Super job from posting until the final sale. I look forward to againg working with you in the future.

Jim O.

08/28/2014

Melissa thank you again. We completed the deal as I'm sure you know and are very pleased. Your brokerage does a great service.
Clay Redding,
Portland, Oregon

05/20/2013

We purchase our vehicle from Melissa -who was amazing in the process. We had such a great experience with her that when we needed to sell .. She was the 1st person we called. He follow up skills are impressive .. Along with her diligent goals to help sell your vehicle. We are SUPER happy and definitely reccomend Melissa 1000%
E.P.
Ft. Lauderdale, FL

I think there aught to be a Melissa Powers fan club!! If there isn't one yet, then I think I ought to start one with me as President! It is now Saturday afternoon, but we just got up. Shirley & I are sore but happy after all that lifting and twisting Friday afternoon. Edward is a nice guy, and lives less than 5 miles from us. I knew you were closed by the time we finished loading at about 5:00 PM. Friday.
I will fax you the signed paperwork Monday afternoon. We don't normally get up until 11 AM. Mornings are slow when one is 71 yrs old., so it will be some time after that when I get down to Office Depot to Fax the signed form to you.
Melissa, you are a miracle worker. Thanks for all you did to make this happen.
Most Cordially,
Herbert Baucom

Silver Spring, Maryland

12/28/2010

Melissa,
We want to thank you and UsedVending.com for selling our vending truck.We tried to sell our truck for approx. 3-4 years and because of your professional and prompt service you sold our truck in 3 months.We recommend contacting Melissa at UsedVendin.com if you have anything to sell. She has an A+ personality and is very easy to work with.

Thank you Melissa and UsedVending.com
Greg
West Virginia

Thanks you soooo much for your help . You have one great employee that has your customers first Wowww! Kristen- pass this on or you can your boss call me

03/04/2010

With all the companies we deal with, we have never had a more pleasant and thorough experience than we had with April Hurd and Used vending. They have come through on two seperate occasions now in finding great customers to purchase our equipment. Very dedicated, professional, quick, and flawless transactions each time!! Thank you, April for all your hard work now and in the future. You are the best!

Matt
Carlisle, PA

10/10/2012

Melissa, Thanks for the really great help finding buyers for my vending machines in April and October 2012. This is a real 'class act'. Melissa did 99% of the work and I got 100% satisfaction. I will singing your praises to anyone who will listen. Many thanks again.

PMG
Bossier City, LA

02/19/2014

I was looking for a food truck to purchase and from the time I inquired about one until the day I drove it home, Calice Bilica, was such a tremendous help. She was there every step of the way with answers or any assistance that was needed. Thank you Calice for all of your hard work.
G.B.
Tulsa, OK

12/30/2014

I just want to say thanks to UsedVending and in particular, Melissa Powers. She took care of EVERYTHING just like they say they will. I got a call when there was an interested buyer, a meet was set up and done! The process could not have been simpler from a sellers end. Melissa was fantastic at coordinating anything and everything that needed to be done. It was truly a great experience.

Steve A.
Mahtowa, Mn.

02/18/2014

I truly enjoyed my experience with UsedVending.com, they were steadfast and structured with the entire process. I was able to search products and talk to a great customer service representative in Ms. April. She helped me receive my products within days with a smooth trustworthy transaction at a great price!
Thanks again April
Cordially,
Harvey in MS

12/10/2012

Very professional and simple...Found the site thru a google search and was happy with everything.

RT,
Orlando, FL

10/26/2010

April, thanks for all that you do! With your helpful and cheerful demeanor, you have made my purchase a "very painless experience". Again, much thanks!

Take Good Care!

John "The Wash Tub"
Decatur, TN

01/24/2011

Melissa from Used Vending was an incredible asset in selling my mobile kitchen and equipment. From the start, Melissa was a true professional and I credit the sale to her caring attitude for both seller and buyer. She is friendly and knowledgeable and always took the time necessary to answer any questions. I could not be more satisfied with my experience.

Thank you,
Michael
See Hundreds more or Write your own...