ALABAMA
Alabama Trailers & RVs for Sale! Buy or sell used trailers in Alabama – we have used RVs, used horse trailers, used camper travel trailers, used heavy equipment trailers, used dump trailers, used livestock trailers, etc… AllUsedTrailers.com brings Alabama safe, easy transactions of buying used near you!
DISPLAY OPTIONS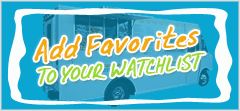 Login to Inquire Online
Call: 601-749-5660
Customer Experiences
12/02/2016

Jennifer I just wanted to let you know how fortunate Used Vending is to have a member of their team as professional as you! Your extra effort made our transaction easy! It was a pleasure working with you!! Thank you so much!!
Aaron Lerner,
Minneapolis, MN

02/16/2010

I am new to this business and have found it to be very easy dealing with These folks. April is the best! She was very friendly, knowledgeable, helpful and knows this business !

I look forward to working with these guys in the future !

Keep up the great job!

Mike
Capital Vending
Hammond, Louisiana

10/15/2014

Using USEDvending.com made my search and purchase of a mobile coffee shop incredibly simple and easy. Melissa and the staff are more than helpful!! I will recommend to anyone and everyone who is looking for vending items and equipment. Thanks for making my transition into the food truck industry so easy!
Caleb Brantley,
Wichita Falls, TX

I would like to say I had the BEST experience ever! Tara at ext 15 was AWESOME and provided the absolute BEST customer service and I would reccomend her or your service to anyone. If I ever purchase other vending machinces I will definitely use your service again. Thank you once again for the best experience ever!

After advertising my concession trailer for more than 4 months on various advertising outlets on line, I was approached by Melissa with UsedVending.com. I have to admit, at first I was a bit skeptical. Within a week, I already had an interested buyer but we couldn't quite close-in on the price, but there were others shortly afterward. After less than 2 months of advertising on UsedVening.com, I had the buyer I had been waiting for nearly a half year, and he was very serious and willing to pay the asking price to get what I had originally wanted for the trailer in the beginning. After a couple of days, the deal was pretty well buttoned up. I'm very fortunate to have been approached by Melissa and glad that she convinced me to list the trailer with her. After all is said and done, I wouldn't list it with anyone but UsedVending.com. They were very fair and professional throughout the entire process. Thanks Melissa and if I ever have a similar need, rest assured, you will be the first person I call.
Jason Bell
Plano, Texas

01/10/2011

April was a great help in obtaining my first vending machine and I will continue to use used vending through her help.
David

03/04/2012

I will definitely recommend usedvending.com to anyone in need of their services. Melissa powers is an awesome salesperson who always communicates quickly and efficiently. Melissa brokered each interested parties questions back and forth with me, and I was always amazed at how easy she made tough buyer questions. Thank you melissa and thank you usedvending.com.

Ron,
Pennsylvania

01/07/2010

Thanks alot for you help, selling goes without any problems and safe.

Charlotte, NC

10/06/2010

I had only one vending machine to sell. April and the staff at Usedvending treated me like a big customer. They were very helpful throughout the process.
I felt confident and secure working with this online company.

Jedidia Dyer
Owner - Art Assist

02/11/2014

Melissa Powers was a pleasure to work with and really made it a smooth transaction. I never felt pressured into a decision or rushed. With patience Melissa answered every question and I had a lot of them. I would definitely recommend UsedVending.com. Great Experience. Thanks Melissa.
Justin B.
East Windsor, CT

10/26/2009

I tried selling on Craigslist but didn't receive one call. Melissa at Used Vending had us 2 potential buyers in a short period of time. I highly recommend using this site and will do so in the future if I have other machines to sell. It's a very simple process. Thank you, Used Vending!

Bill & Shelly
Glendale, Arizona

Gini was great! We are now set up and running our new BBQ sandwich shop! Bubba's Place, thanks to Gini and her dedication on getting the job done as quickly as possible. A BIG thank you Gini. Jeff and Linda.

Texas

06/30/2011

I was very pleased with the location service and Stacy Sweet!! It really saves time and money to use this service. Great Job!!!
Thanks,

Darrell, SC

08/23/2012

Wanted to drop a line to tell you that it was a pleasure dealing with 4megavending.com and Stacy. I had quite a few questions before my purchase and Stacy was informative and helpful in helping me pick out the right machine for our office. Ordering was easy and once the machine arrived it only took us @30 minutes to get it unpacked and running. Keeps the drinks colder than I expected. Thanks again for all your help Stacy. Look forward to working with you in the future.

R.M.
Baton Rouge, LA

09/04/2009

April,

I just want to thank you for guiding me in this new adventure.

I will recommend 4Mega Vending to any vendor. They walk you through all the information you need to know to get familiar with the vending machines; from your first call, up to sales, customer service and technical support, they will answer all your questions and will give you peace in mind. I had a freight damaged machine when it was delivered, but they took care of it right away. Thanks again for your great service.

Houston, Texas

10/15/2009

Whenever I contacted Melissa, she was always prompt getting back to me and very friendly and helpful. My overall experience with Usedvending.com was positive and I would recommend them to anyone looking for vending equipment.
Donna J. Morgan
Alpena, Michigan

09/29/2010

Ms. Melissa did a very fine & professional job assisting me in
the purchasing transaction.

Goldboro, NC

06/27/2017

I would recommend using used vending for all my leads and all my machines, they are professional and very easy to work with.
Lennie Blevins,
Wichita, KS

09/26/2014

Hi Calice, Just a few words on my experience with Used Vending. I have been very happy using Used Vending. I have been in the vending business for 1 year and am trying to grow my company. Buying the vending machines from your site has helped me grow from 5 machines to 16 in no time at all. Calice has been a great help getting my bids to the right people and getting back to me. The deposit went smoothly every time. I picked up 10 machines yesterday and the couple was from Hastings NE. I live in Omaha and had to hire a truck and coordinate with the couple from Hastings a pick up time for both of us. There was never I a time where I felt uncomfortable and things from Calice were upfront. Thanks for saving me lots of money on machines and helping grow my business in a short time. I will definitely be using your site in the future.
Thanks,
Cathy Burdis
CBvendingomaha.com
Omaha, Nebraska

10/17/2012

Melissa was very professional, punctual and efficient during the sales process. She was understanding of both seller and buyer considerations, offering suggestions without being pushy. This made the negotiation and the final deal once that both sides were happy with. Highly recommended.

Burak
NY, NY

10/12/2010

Connie and Mega Vending has referred us to several account of which are great locations. They are professional and very helpful in securing the right type of accounts.

Suzy Q Snacks
Las Vegas

11/03/2017

Tonya, was absolutely wonderful to work with on selling my mobile kitchen. Even though we had temporarily removed the listing, the unit became available again. Tonya went back to the last serious inquiry that we had and what do you know.... She got the deal done and almost full asking price. Congratulations to Used Vending for having such a capable employee and a personal thank you to Tonya.
Charlie Wiggins,
Nesbit, MS

10/20/2009

Melanie Lee was very helpful in assisting me to obtain the vending company that was right for our company. Thank you Melanie for all of your help!

Lisa
Buffalo, New York

06/15/2012

I would like to say Thank You to Calice and Usedvending.com for being proactive in finding a buyer for my Combo Vending Machines. Service from start to finish was outstanding for a first time seller.

Norman,
Staten Island, New York

12/20/2016

Used Vending was terrific.They kept at it until we sold our trailer. All over the internet AND for free!
Amporn Wright,
Bismarck, North Dakota

07/11/2015

Hi, Melissa, I want to let you know that I am so happy with the service that you and your company give me I want to thank you for your help, thanks again.
M. Popalzai,
Springfield, VA

02/23/2012

Thanks!! I appreciate Stacy Sweet's help in negotiating the sale of my machines ... he made it quick and simple. Great site, great service.

Charles,
Mobile, Alabama

01/31/2011

Great service, April was really nice and helpful!!!

04/04/2018

Had a great experience with Usedvending.com. Bradley was my representative and was great. Very very knowledgeable and helpful. Very unbiased opinions and suggestions which was great. Wasn't trying to steer me and specific direction or trying to push certain products more than others. Answered all my questions confidently and his response time was very prompt when I would email or call. I couldn't have asked for a better experience! Thank you!
Nick Perata,
Napa Valley, CA

10/20/2014

Thank-you April!! You and your company made it super easy for us to find someone to take care of our needs! Jose has been very nice and professional. Thanks Again! I will definitely recommend you!
Kim Hibbs
Alexandria, VA

03/26/2010

April Hurd is one of best customer service representatives I've ever had. She really knows her vending machines. Extremely helpful!I wish all reps were like her.


Mike, AM Vending
California

05/16/2013

The website was user friendly. Easy questions to answer. Received phone call right away. New vendor came out Tueday, 5/14 and installed a machine for us. Very friendly, courteous, and I feel will give us great customer service. Thank you for all your help. The staff are ecstatic to have a working machine!!!

Jnaie Kellett, Executive Director
Oregon

03/07/2016

Thank you Very Much for your help on our Purchase of a Used Vending trailer for our Rotary Club! Melissa was always there to help us through the process along the way. The transaction went very smoothly.
Brian Brewer
Lamar, Missouri

05/25/2016

Dear April,Thank you very much for your help in purchasing the two orders. It was a really good experience to work with you. For sure, we'll make more acquisitions by usedvending.com.

Best regards,
Mihai-George, STATE Administrator
www.magicball.ro

05/03/2016

Usedvending.com is by far the only site I trust to do an excellent job. Jenn was more than helpful,she had my trailer sold and money in my hand in six days. She even took her personal time to help with questions and give me the best experience. 15 out of 10 stars! Thank you.
Matthew Hembree,
Wenatchee, WA

04/02/2015

Ms. Calice- Thank you and your company for your help in pursuit of my dreams of owning my own food truck. The process of locating a vehicle on you website was very easy. The owner of the vehicle was very compliant, and there were no surprises when I viewed the vehicle. Everything was exactly as your website presented. I also was very pleased with the asking price. All in all the experience was great. Will recommend you company to my friends.
Thank you ,
Jeff Wallace
Alexandria, LA

09/29/2014

I just want to thank you so much, you helped me so much. Your professionalism was a breath of fresh air for me. My son and I had a great trip getting the truck. If I ever need anything else I will go to you for what I'm looking for. Thank you again so much.
Sincerely, Laura Dumas
Sioux Falls, SD

11/30/2008

Seller and I are happy. You do good work. I ended up getting a personal loan to get it started.

thank you

Yemassee, South Carolina

06/28/2011

I used your company through Melissa Powers and she has made the purchases go very smoothly,one that fell apart,but with her experiance she moved me along to another purchase which was necessary for me to fulfill my clients needs,Thanks so much Melissa for your great help and caring for my business needs.

Wayne Basilotto,Your Choice Vending

06/19/2011

I worked with April Hurd to purchase my first Vending machine. She was professionsal and answered all of my questions. She provided copies of the manuals for my review and made sure I knew what I was getting into when I ordered the Combo 300. The system arrived on time but the key was missing. April provided a key to me the next day and we go the system working. It was a great experience for my first system and I plan to call on her when my customers want to add vending to their business.

Fairfax, VA

07/31/2012

Gini helped us find a vendor: Susquehanna Vending that got machines small enough to fit through our narrow doors and supply snacks, meals, and sodas.

R.J.
Lancaster, PA

08/14/2017

Grey Molyneaux and Used Vending were a Godsend. Grey answered every question I had quickly and professionally. I don't think there could possibly be an easier way to purchased used equipment. UsedVending.com is now a daily habit for deals and the only way I will purchase more equipment from here on out.
Weston Mitchel,
Odessa, TX

08/12/2009

I was happy to know that our company was provided with the service that others could not fulfil. At first I thought that we weren't going to be able to get a machine but they came through. Thank you for the hard work.

Van Nuys, California

04/11/2017

Hi Grey, Working with you and usedvending was great. With so many Scams and con artists out there it was great to find an honest and professional company and staff. Great experience. Thank you.

Chris D.
Palm Coast, FL

08/19/2010

Can't say enough how much I appreciate the effort from Melissa. Super job from posting until the final sale. I look forward to againg working with you in the future.

Jim O.

02/03/2014

April,
Thanks again for your help with selecting and processing the order from start to finish. I am very happy with the drink machine 600E, it will serve the needs of my 45 employees well. You were most helpful in choosing the right machine for my needs and budget, further with follow up questions and getting me the labels we needed. I have already recommended your company to another TCA Office in Boise ID, you may get a call from them in the future.
Ron. G
Chantilly, VA

12/22/2015

I'm Glad that I found Used Vending. Purchasing our Trailer was not as complicated as I thought it would be. With Jennifer's help, we were able to purchase a great trailer from great couple. Very happy with the purchase and the process. Thank You,
Debbie And Van,
Tampa, FL

08/22/2012

The process was seamless and easy. I filled in the questionaire online and Gini contacted me the same afternoon. Within a couple of days we had 2 vendors to choose from and were up and running with the vending machines a few days after that. They are a greta resource. Thank You.

T. Dillon
Chesapeake, VA

12/07/2009

April is the best,
We have been trying to purchase a vending machine for several months, April has worked with us through the process. I always look forward to our conversatons on the phone, April never had a harsh word to say, even on the days I called her three and four times about the same thing. Our machine is operating beyond our expectations. We are looking at getting a much larger machine in the near future through 4Mega Vending.
Thank again for everything and Stay Blessed.

Maurice
Lawton, Oklahoma

01/31/2013

Calice did an excellent job with posting my ad and selling my vending machine within weeks after posting! She was also very nice and always available when I had questions. She got back with me in minutes anytime I had a question! Thank you so much for making this quick and easy! Seller is very happy!

A. James
Winchester, KY
See 1600+ more or Write your own...