ALABAMA
Alabama Trailers & RVs for Sale! Buy or sell used trailers in Alabama – we have used RVs, used horse trailers, used camper travel trailers, used heavy equipment trailers, used dump trailers, used livestock trailers, etc… AllUsedTrailers.com brings Alabama safe, easy transactions of buying used near you!
DISPLAY OPTIONS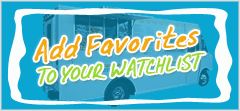 Login to Inquire Online
Call: 601-749-5660
Customer Experiences
09/18/2012

Melissa- I had an extremely positive experience selling my food truck w/ usedvending.com. Very professional staff, no strings attached, and no cost to me! The best part is how they facilitate all negotiations and weed out the buyers that aren't serious, which saved me a great deal of time. I definitely recommend their service. 10 out of 10!

Mike,
Florida

10/11/2011

I searched everywhere for a operating manual to an older vending machine. I decided to shoot an email to usedvending.com as they seemed like the most searched and reputable company on the internet to see if they could help. Within the same day of contacting them April Hurd responded with a PDF copy of the manual. This has to be the BEST customer service ever, especially considering I did not even buy anything. I will definitely use these guys next time for my vending machine purchases. Thanks again April. Matt, Redwood City, CA

11/11/2016

The transaction was great. Other than a few hiccups with check image, it was seamless. You guys run an A+ business and its always a pleasure getting the extra sales.
Joe Rush,
Virginia Beach, VA

11/09/2016

Thanks Bradley for helping us sell our food truck. I had it listed with your company for less than two months and started getting hits fast. Your team was extremely nice, professional and helpful. If there was a question, you were right there to answer. I would definitely do business with you again and I thank you for helping me sell my truck.
Respectfully Submitted,
Dan Deramus,
Winter Garden, FL

08/19/2010

Can't say enough how much I appreciate the effort from Melissa. Super job from posting until the final sale. I look forward to againg working with you in the future.

Jim O.

11/08/2016

Worked together with Wendy Byrd through the entire process of selling my truck. She made it so simple and painless to complete the transaction between me and the buyer. Sold my item in less than a week!! Great company and will definitely use USEDvending again in the future.
Faez Hallak,
West Palm Beach, FL

08/23/2012

Wonderful wonderful!!Not only was the product delivered in 30 minutes flat, they helped move out our old machine that our past vendor has not moved. So professional and extremely exceptional service!!!

K.T.
South Bend, Indiana

11/12/2016

Hi Bradley, I was very happy with your services. You were very easy to work with. All questions were answered in a timely manner. The actual transaction went very smoothly, and everything was great.
Thank you

Robert Cross- 3 C's Catering
Kennedy, NY

Gini was great! We are now set up and running our new BBQ sandwich shop! Bubba's Place, thanks to Gini and her dedication on getting the job done as quickly as possible. A BIG thank you Gini. Jeff and Linda.

Texas

04/15/2015

April, actions that you did made a smooth transaction; because of your skills and trust I have with you, I will tell everyone that your're the person that can walk them thru step by step.
Happy to work with your company.
Thanks,
JB's GrubHub, Winchester, IN

02/19/2016

It was a great decision to use Usedending.com!!!! Melissa was amazing and she and my husband hit it off and had some really great phone visits!!! She set us up with the right concession trailer and when we met the seller we knew we had made the right choice!!!! Thanks Melissa.
Michelle Schexnayder,
Midland, LA

01/28/2014

I'm not sure why you would want to sell your stuff on any other site because UsedVending.com sold my Food Truck in less than a month. The process was professional, friendly and quick. They help you throughout and build a relationship with you. I will definitely use them again, everything was just that easy. My point of contact was Stacy. He was great, friendly and just amazing.

Thanks Stacy Sweet, What a sweet experience!
Deonne, MD

09/14/2011

I recently completed a sale of a used food truck through your website. Thanks to Melissa Powers I had a very positive and professional experience. From the ease of setting up the information on your professional website and the customer support that followed I was confident the vehicle would sell on this site. Thank you for all of your assistance.

Patrick
Cromwell, CT

05/19/2014

Hi Melissa ,
Just wanted to say Thanks for taking care of me in my Food Truck hunt. You answered all my questions and pointed me in the right direction for my needs . Your process was seamless and very easy . I would highly recommend your company and mainly yourself to work with . I'll be contacting you very soon in the future for Truck #'s 2&3 .

Thanks again for your support & guidance,
Ed Sautro
Wake Forest NC

08/26/2010

Melissa,
I have no idea where I would be without you and usedvending.com! You sold 5 of my machines for me and all without any hassles.The ease of using your website was great and all 3 buyers were easy to deal with also.I would recommend you to anyone trying to sell!
Thanks so much!!
Carol,Pa.

08/21/2011

All I can say is Stacy rocks! Quick and dependable!

Shannon B.
Arlington, TX

04/17/2011

Thanks Melissa. It was a fast and smooth deal.

Toronto, Canada

03/21/2014

I wanted to take this time to thank you for all your help. Being new to the vending machine industry I really was not even aware of all the right questions to ask before speaking to you. You really went above and beyond just making a sale. You made it easy for me to feel comfortable working with your company. From taking the time to explain to me what I should look for in a used machine or explaining the advantages of buying a new one. As well as getting the sale completed on your own time over the weekend; It was pretty amazing the level of service I received from you. Not sure when I will purchase my next vending machine but I'm sure that I will purchase it from you.
G.V.
Passaic, NJ

12/22/2014

I don't know how to say. I only know your people have good service. And your company is very good for truck buyer and seller :)
 ‡ ˆ " Xi Lin
Malden, MA

02/01/2011

April did a great job for us. I had no knowledge of ordering a vending machine, and she made it so easy! The price was great, the service was amazing and we had a great vending machine in a few days! Thanks, April! You have our business for good!

Nancy Jones
PHCC Texas
Buda, Texas

03/27/2011

My family & I tried selling these vending machines after my Dad passed away. We Craig's list, ads and word of mouth with no luck. I found this FANTASTIC site while googling info. I've dealt with Vanessa just about from day 1 which was over 6 months ago and was really hoping that we would be able to sell these before Dad's house sold. Well they did it!! They've sold and my family and I are very grateful!!!
Thankyou Vanessa and Team!!
June Adamchuk

12/25/2010

Vanessa Long helped our company with a new location from beginning to end. She was very helpful and gave us all the details...and very honest i might add...even when we had a new company move on my location she was on my side and reassured my location,,,thank so much i will look forward in doing business your company soon!!!

TN

01/01/2009

Thanks for all your efforts- you have been a real professional to work with and there is a good possiblity that we may make a second purchase from you within the next 90 days.

Aloha!
Jay Higgins

Hawaii

08/31/2015

Usedvending.com was so AWSOME for me! There is such great customer service, things went very smooth and I was able to sell my lunch truck within 3 months, I was very happy about that! Thank you usedvending! I've already recommended you to others!
Shelly Holland,
Cedar, MN

01/31/2012

Mr. Stacy and this company has always been great in providing and extra opportunity to expand my ever growing business. A worthwhile service with exceptional people.

Thanks!
-Ryan, Heavenly Snacks

07/28/2014

Dear April, I want to take this time to express my gratitude to You for providing us an excellent service and handling it very professionally. We have been in business for almost 20 years now and I have never worked with a more professional person like you, you have been very honest with from start to finish and have dedicated your time in helping me and guiding me to get the right product to suit our needs. We are extremely and very satisfied with the machine, and the size this couldn't have been any better than this. We want your company to feel free to use us as a reference for potential customers in the future. All the best to you, And thank you. Best-Regards.
Ayman Datoo,
Flanders NJ

10/20/2009

4 Mega Vending is a solid and responsive company. When our company was looking for a low cost solution for replacing our old soda machine I found 4 Mega Vending.

It is always a risk to buy something like this without knowing the company you are working with. I took a chance and found that they are quick acting and customer service oriented. I've worked with April Hurd since 2006 and she has always answered my questions and requests. It is a welcome relief from the revolving door of customer service representatives at other companies.

I recommend 4 Mega Vending as a safe and responsible place to do your business.

BT
Honolulu, Hawaii

06/12/2014

I bought my food trailer a couple of months ago with Melissa from Usedvending.com. It was an easy process and really enjoyed all the help she gave me when trying to find just the right rig. We are so happy with our trailer and are finally all ready to open for business. Thanks Melissa for all your help along the way and we can't say enough for helping us achieve our dreams!!! Gourmet Sandwiches anyone??
Sean Collins,
Deli'cious Mischief, Washington

11/16/2016

Melissa, Thank you so much for your assistance in the purchase of my new concession trailer! I had a great experience with you and your company. Everything went through without a hitch and we were able to bring our trailer home within 2 weeks of putting in an offer! I will definitely do business with you again and recommend you to anyone who may need your services. Thanks again!
Sincerely,
India Holland,
Holcomb, MO

04/27/2016

All the people at UsedVending were very helpful in making this sale happen. Everything went very smoothly. I got my asking price and it was a pleasure doing business with them.
Mary L.,
DeLand, FL

01/31/2011

April has been a great deal of help in purchasing our first vending machines. She was there from beginning to end. We received the machines today and we are very impressed with the way they look.
Thanks April for your help!
John P

09/26/2013

Melissa at Used Vending was great!!! She was helpful, considerate and always available. I had somewhat of an unusual item to sell on the site, but my item sold for exactly what I was seeking and Melissa guided me the whole way. I would highly recommend the Used Vending site to anyonewho is selling or trying to buy great used vending equipment.
Thanks Melissa!
Sam
Lafayette, CO

06/06/2013

Super great deal with Stacy> will repeat business with this company.....
R.D.
Chino Hills, CA

11/18/2013

All I can say is that if you are lucky enough to get Melissa Powers as your salesperson, you've struck gold! She is as good as it gets. Attention to detail, incredible follow-up, she is all over it. Talk about taking care of a customer, it doesn't get any better. If you have any needs in used vending, do yourself a favor. Get a hold of Melissa. You won't be sorry. Super Satisfied Customer!
David D.
Cobb, CA

08/31/2015

My experience with this company was awesome. Love, love, love my agent Melissa. Awesome! Thank you very much.
Eddie Thiel,
Ontario, OR

02/12/2012

I am more than pleasantly suprised by Usedvending.com and Calice specifically for such an incredible job helping me secure the new machines we needed for our newest location. Her interface between myself and the sellers was phenomenal. Every question I asked, every E-mail I sent was answered quickly and concisely by Calice in minutes, not days. SHE made these deals happen and it is because of her superlative efforts that Usedvending.com is now my "go-to" for all of our future vending needs. No more professional staff can be found in this business -

Michael
Beaumont, TX

08/01/2011

It was a pleasure doing business with Melissa. She was always up beat, friendly, informative and willing to help. The ease of the paperwork which can slow things down was all in order and made the transaction go smoothly. Thanks Melissa

03/23/2016

The Usedvending.com website was very user friendly. It was wonderful to see contact information for your reps on some of the ads. I was lucky enough to reach Jennifer Melerine. She was absolutely wonderful. Jennifer was so helpful in finding something I could afford. I know it was a challenge because I did not have big bucks to spend on anything. She suggested a couple of trailers and one seemed to be a good fit. She was very knowledgeable about the item I was interested in seeing. She provided information via e-mail and on the phone. The process of getting the transaction completed was made exceedingly easy because of Jennifer's attention to detail. She even went the extra mile by providing her after hours telephone number should there be any concerns or problems. I sincerely hope that all of your reps are as conscientious as Jennifer. If anyone should ever ask where I purchased my "new to me" trailer, I will let them know to check out Usedvending to avoid any hassels and scams that seem to be everywhere.
Rosemarie Titus,
Janesville, WI

02/16/2011

Thanks Melissa. Your're the greatest. I will always recommend Usedvending.com and Melissa for selling and buying vending machines. You get the job done! Thanks again for the professional and prompt service.

Julia
Marrero, La.

07/09/2013

Melissa at Usedvending.com helped me get the ball rolling to start my new business and replied very quickly any time I had a question. She even did research for me!
H. B.
Bismarck, Arkansas

09/22/2015

I put my concession trailer on usedvending. It was no time Melissa powers contacted me. It sold right off. I highly recommend them for ur needs. Melissa did a great job couldn't have asked for more. Thanks.
G. Floyd,
Athens, Alabama

09/04/2012

No Problems, I found Used Vending and the truck that fit exactly what I needed to start my Bad Ass Coffee Mobile. If it wasn't for Melissa Powers working with me and handling all the work this deal would have been a nightmare. She was a wealth of information and worked for my benefit there by saving me a lot of money! I have already told others about her and Used Vending. The only way to go!

John
Las Vegas, Nevada

I can't even begin to tell you how wonderful, helpful and proficient our sales rep April Hurd was in getting us started in our vending adventure. She was so fast at getting a response to all my needs. We couldn't be happier with our combo machine! We will continue to work with April as our business expands as I couldn't imagine going to anyone else. Big thanks MEGAvending and April!
Jessica Anderson,
Ridge, New York

10/26/2009

i enjoyed this knowldageble visiting this site.

Phoenix, Arizona

04/21/2014

I used craigslist for months, and ended up with people that wanted to talk about buying the trailer, but didn't have any money. After patiently updating my listing month upon month, Melissa hooked me up with a buyer that was sincere and had money. The process was very easy and my trailer is sold. Melissa you are the lady! Thanks

HEM
Los Angeles, CA

04/02/2015

Hi Calice. My experience with USEDvending was productive and efficient. Within a week of the notification the deal was "done" and the paperwork was signed I met with the buyer and finalized the deal. Two days later he had his machines and was pleased with his purchase.
Cathy Parsons - Healthy Snacks 4 You :-)
Elkton, MD

10/18/2009

April was extremely prompt in answering my questions by email and phone. I was impressed at how helpful she was and how she understood right away what I wanted and was able to help me make an informed decision on a machine that fit my needs. The other companies I talked to were not nearly as prompt or service oriented. I got a great price and the machine is working out great.

Thank you,

Paul Sullivan
Saint George, Utah

09/09/2014

I fully endorse the use of USEDvending.com: They are incredibly professional, organized, and most importantly they know how to sell your used machines. I had several machines I wanted to sell. I was no longer able to continue with the business and wanted to recoup some of my expenditures: I had these machines up for sale on various other sites that were known for selling items quickly; quickly being the optimum word. They sat and sat and sat some more generating very little interest, none of which was at all serious. Then I found USEDvending.com, and listed my machine with them. I set up an account, listed the items, all of which took a few minutes, and then USEDvending.com did all the rest. It took all of 14 days to sell my machines, at my price, and have them picked up. Would I recommend USEDvending.com? Anytime, Anywhere, Anyhow!
Brian O'Callaghan,
Toms River NJ

12/01/2014

My experience with Melissa Powers was wonderful. Call backs and questions were answered fast. Great Service!!!!!
Donna Melazzi,
Ocala, FL

12/29/2011

I presented a delima to Stacy Sweet and he came through like a champ! We ordered 4 machines for a vending contract we were awarded at the last second. We ordered the machines on 12/21/11 and HAD to have delivery NLT 12/29- as you can imangine this presented quite a problem with shipping being so close to the Christmas holiday. Stacy went above and beyone the call. The original shipper backed out on the delivery date and Stacy worked his tail off securing another shipper who delivered my machines on time and in great condition! Your company is lucky to have an employee who cares that much and is willing to go the extra mile for excellent customer satisfaction.

Carthage, MS
See Hundreds more or Write your own...