ALABAMA
Alabama Trailers & RVs for Sale! Buy or sell used trailers in Alabama – we have used RVs, used horse trailers, used camper travel trailers, used heavy equipment trailers, used dump trailers, used livestock trailers, etc… AllUsedTrailers.com brings Alabama safe, easy transactions of buying used near you!
DISPLAY OPTIONS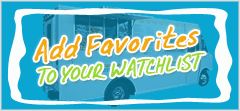 Login to Inquire Online
Call: 601-749-5660
Customer Experiences
10/15/2009

melissa did a fast and wonderful job selling my machines thank u. od

Raymore, Missouri

10/24/2011

When I contacted 4vendtips.com I wasn't sure of the process. Stacy Sweet immediately contacted me and thoroughly explained how their service works. She was diligent in ensuring that our current vendor was not on their list to avoid an embarrassing situation. Within 24 hours, a vendor contacted and met with me, and agreed to start service within 2 weeks. I figured that was the end of any communication but to my delightful surprise, Stacy followed up with not 1 but 2 emails to ensure our vending needs were being met. Using 4vendtips.com totally took out the hassle of trying to find a new snack vendor. This concept is a really great, hassle-free service to hook up companies with vendors. Thank you Stacy for the thorough follow up!

Happy Customer,
Franklin, TN

12/30/2014

Hi April, Thank you so much for all of your help. My coworkers are all very happy that we now have a snack machine and its all thanks to you finding us a great vendor. Mario has come and set up the machine sooner than expected and has been very helpful. Your email correspondence has been fantastic and you kept me well informed through the whole process. Thanks Again!
-Jessica Freitag,
Macomb County Habitat for Humanity Restore Assistant Manager
Mt Clemens, MI

05/16/2012

I have been in sales over 25 years and the way I was treated as a HUMAN BEING by Stacy Sweet was a educating experience. He not only has awesome voice projection but his sense of know how and politness and willingness to create whatever the situation is into a positive experience.I am very very very happy and did I mention I was A VERY HAPPY CUSTOMER. Thank you again Used Vending and STACY SWEET!! " HOW "SWEET" it is.

A.R.
Pinellas Park, Florida.

11/18/2010

I sold my machines through used vending.com. My experience with them was excellent. I am glad I could free my garage space. Thank you Melissa.

This was a most seamless experience I have encountered. Melissa contacted me first to inform me of a local buyer and helped walk me through the process including handling all the negotions and paperwork. I was Extremly statisfied with the website and my contact point Melissa at the company. This was a 10 plus experience.

J.M.
Jacksonville, Florida.

05/31/2011

Stacy, what can I say.You were very helpful and patient with me on my first vending route purchase. I was amazed at how smooth my transaction went. Thanks for the excellent customer service, I'm glad I chose USEDVending.

---Darlene, MA

03/24/2014

I wanted to share with you my experience with your company. I looked all over the web for a company that would supply our office with a soda vending machine, without much luck. I came across your website and filled out the questionnaire, hoping your company could help me find someone who is willing to put one into an office of less than 40 people. April contacted me right away via email and stayed with me through the whole process. We had a gentleman come out to our office this week and will be returning next week to install our machine. I really appreciate all the help and the follow up from April. I will be sure to suggest her to anyone I know. Thank you again for all of your help!
Carrie B., Colorado



08/08/2011

We had a great experience with Used Vending. Stacy Sweet was the person we dealt with the most and he was so helpful and professional. He was always available and ready to help in any way.
We placed our trailer for sale and in a very short time we were seeing lots of interest and in no time a sale.
Wish they would sell other things as well....
Thanks Used Vending!

Marcia
Mansfield, Georgia

01/31/2011

Courteous and Knowledgeable.

April sets the standards of customer service other business could use as a model. A simple and streamlined process for acquiring vending equipment enabled by a polite and confident staff.

I am currently acquiring more equipment using their services, and will continue to do so in the future. I personally wouldn't consider taking chances with any other service. More than just a brokerage, they're your full-service partners in the business.

Thank you 4MEGAVENDING.com for all your help!

CA

10/25/2009

I found your site to be very helpful in our search for several vending machines. When I contacted the number to get more information, April Hurd was the cs rep and she was extremely helpful and followed up with me throughout my search. We did not purchase from you (although we wish we had) April kept a pleasant professional and courteous attitude. I will keep you in mind when its time to replace what we have. Thank you.
Marquita Smith,
Tampa, FL

06/23/2011

April made the whole process a breeze. Thanks for helping me find what I needed quickly and easily!

Mike, NJ

10/23/2009

I had several questions about a vending trailer that I found on the usedvending site and Melissa wrote me and then called me right away. She worked between me and the seller and provided excellent service. Unfortunately I did not end up getting this particular trailer, but Melissa has kept me updated on new listings that may meet my needs. I look forward to doing business with her and usedvending again in the future. I definitely will only go through used vending when i'm ready to buy. Thanks again for all your hard work and great service.

Joe M
Greeneville, Tennessee

09/20/2009

I had an exceptional experience working with Mega-vending. April, of your sales team, made me feel like a valued customer instead of another order number. I received my purchase in a timely manor, and the product was exactly what I was looking for.

Morton Grove, Illinois

06/18/2012

Stacy was very helpful and went out of his way to help us. Great service, big thumbs up.

Alex,
New York

10/17/2012

Melissa was very professional, punctual and efficient during the sales process. She was understanding of both seller and buyer considerations, offering suggestions without being pushy. This made the negotiation and the final deal once that both sides were happy with. Highly recommended.

Burak
NY, NY

10/17/2012

Melissa, Thanks so much for all your help. Everything was done in a very professional and efficient manner. I will definitely recommend you to anyone who is in need of your services. Thanks again.

MW
Knoxville, TN

05/13/2012

I've used 4MegaVending since the start of my vending business in 2007 and Gini and all the staff at 4MegaVending have always been courteous, professional and most of all very efficient. I think that's why I keep coming back! Good job!

Francis,
Honolulu, HI

03/24/2011

Needed to get 2 vending machines sold. April Hurd was very professional & informative she made the process smooth & simple. Thank u April.

Valerie Hawkins.

10/13/2009

I recently purchased 3 G620 model vending machines. April made this purchase go really smoothly and I was able to close the deal within a few days. I appreciate all the help and being able to secure these machines for the deal I got.

Kevin
Orlando, Florida

09/11/2012

Melissa was very helpful in finding additional vending machines for our little business. Her part in making it all work for our two seperate purchases could not have been any better or more pleasant. Melissa handled evertything professionally and with good humor. Well done. We will use your service again when we have a need. Right now I am way too busy with the wine grape harvest here in the Napa Valley, looks like a great year by the way.

Eric
Napa,CA

hello april
thanks for the e-mail, i received the 4 route pros today!! man that was fast!! thanks again for the great service and the followups, you folks are professionals and i appreciate it!! i plan of building this business as large as possible and you are the ones i am exclusively dealing with!! great people, great machine in the route pro, and great prices!! again, thank you april. darrell

Louisiville, KY

10/14/2014

Crissy, Thank you for the great service. Within days of posting my listing, I had several offers. I cannot believe how quickly my truck sold with zero hassles to me!
Betsy Jervis,
Chicago, IL

10/25/2009

April did a great job, the sale went very well and according to plan.

Thank you
Glenn
Loveland, Ohio

08/01/2012

Melissa was great. I was in the market for a coffee truck, and Melissa was very helpful and informative throughout the entire process. When its time to buy my second truck, she will be the first person I talk to.

Dylan O.,
VA

12/28/2010

Melissa,
Thank you so very much for everything you've done for Greg & I. Where do I email a letter of how well we were treated!

Sincerely,
Greg & Colleen

09/15/2009

I have become used to everything working so smoothly with your company. Customers are always aware of what to expect; there are no surprises. Your communication is timely and reliable. As a result, there are no big issues. That is a great comfort to a vending operator.
Thanks

Don Knight
Schaumberg, Illinois

03/27/2011

My family & I tried selling these vending machines after my Dad passed away. We Craig's list, ads and word of mouth with no luck. I found this FANTASTIC site while googling info. I've dealt with Vanessa just about from day 1 which was over 6 months ago and was really hoping that we would be able to sell these before Dad's house sold. Well they did it!! They've sold and my family and I are very grateful!!!
Thankyou Vanessa and Team!!
June Adamchuk

09/04/2012

I run an industrial catering outfit and was in need of some extra catering trucks, upon some extensive reasearch on the internet, I found used vending and got to talk to melissa. She really helped me in what I needed to do all thru the process and she even called Mississippi DMV to find out some things as far as me having them transportated back to Ohio. I would reccommend UsedVending and Melissa for all my needs, I had a great experience.

Von Troy,
Ohio

09/15/2009

Thank you April! We are very please with our new combo vending machine. This is the first vending machine we have placed in our building. I was very hesitant to get one. With your help we got the perfect machine for the small spot we had to put it in. You're very knowledgeable.
Again, Thanks for your help. You were very courteous responsive to our needs and time frame.

Coppell, Texas

05/21/2014

Thank you so much for helping sell my vending machines. Once you get a buyer you follow through to the end of the sale. All documents are user friendly to read and understand, thanks.
Leon, SC

01/25/2011

When I am in need of another machine, ( USEDvending .com ) will be my first stop.

R Teel

01/25/2012

Hi Melissa,
We are scheduled to move the machines today. It has been a real pleasure working with you. You are always bright and cheerful on the phone and energetic in pursuing a sale. I will let you know if I have further need of your excellent service.

Robin
San Juan, CA

03/28/2012

We posted our trailer on 3/19, in three days we had a buyer and the transaction was complete on 3/28. Melissa is absolutely awesome!! She answered all of our questions and was always professional. Thanks for all of your help!!!

Mary,
Jasper, GA

06/11/2011

I am very thankful for Mr. Stacy Sweet and his team being such a great help in finding a wonderful new client for Heavenly Snacks. I highly recommend their service and I am very grateful! THANK YOU!

Virginia

11/14/2013

Mellissa and staff were great to work with and prompt to respond to questions as we progressed through this transaction. We would recommend them to prospective clients and hope to do further business!

Barbara and Jay Buckert
WA

09/03/2014

Thank you Usedvending.com for your help with all of my buying/selling needs! You guys are like the realtors of the vending industry!
Romaro Crowder,
Indian Head, MD

11/17/2014

Hi April, It was a real pleasure working with you for the purchase of a Coin Change Machine. You were responsive in a very timely manner, were able to address all of my questions. Delivery was done in the time promised. I truly appreciated working with you and will gladly recommend your company to anyone who is looking for a vending machine. Thank you again!

Melissa Pachon-Tepper
Glendale, WI

11/20/2011

I am very pleased with Melissa Power's successful handling of vending machine sales for me and am continuing to work with her to sell the rest of my equipment. She was instrumental in negotiating a price which expedited my sale.

Sincerely,
Buz Rummel

06/18/2010

April Hurd is the best. Wicked fast responding to emails and worked the sale so everything went as smooth as butter. This has been the best brokered purchase I have ever had!!!

New Hampshire

02/08/2011

I am so impressed with the prompt and through service I received when I ordered a paper and a pencil vending machine from this company. April Hurd was quick to respond by e mail to any questions that I had, especially about how to order a replacement for the money slot. I was not aware that the slots should accept higher than $.50 for the paper notebooks, to cover costs. I am very satisfied with April's help in this matter.

Saginaw, MI

What would I do without your help in all this stuff?....You have always gone that extra step for me and it is appreciated. Once again you came through for me.
Bud F.

Cashmere, Washington

08/06/2014

We wanted to thank Stacy Sweet and USEDvending for helping us to sell our ice cream truck. We had dealt with several potential customers with no results, Stacy Sweet made the sale smooth and pleasant and we will use USEDvending again in the future. Thanks.
Dan Parks,
Live Oak, FL

03/04/2012

Calice was so helpful. She made the process so easy and answered all of my questions quickly. Can't ask for more than that! Thanks again Calice :D

Jennifer,
Pensylvania

03/23/2011

April Hurd is a wonderful person to work with. She is very professional and patient. I had a great experience purchasing vender machine. I am sure I will come back again for more products in the future. Thanks, April.

Roger Zhang
Brooklyn, NY

11/26/2012

Simple and Amazing... the only words that can be used when dealing with Melissa and Gini.. thank you both for an easy and wonderful buying experience...

Ronda
BC, Canada

08/15/2013

Stacy, it was a pleasure working with you. You were very helpful in helping me select the correct machine. When there were changes to our order you handled them expeditiously. Thank you.
T.M.
Simi Valley, CA

I recently sold 2 Antares Combo Machines through USEDvending.com. I never expected to sell them as quickly as I did and must really commend Eric Normand for handling everything so well. Any questions I had, he answered promptly. I was a little leary doing business on the internet with someone I had never met, but Eric will make you feel like you've known each other for a while. If you have any doubts about dealing with USEDvending.com, it is not necessary. The transaction went very smoothly and after the buyer picked up his machines, I received my check within days. If you are buying or selling, this is the way to go!

Anne Green
Florida

10/21/2009

Great customer service from April! She was easy to work with and quick to reply on all my questions.

I had a positive experience working with her all the way to closing the deal.

Thanks again April!

10/30/2009

April Hurd is the best thing since cotton candy, literally... I started my business a little less than three years ago and her office has already provided me with three top-notch locations that have propelled my business ten folds. April has been helpful throughout each and every process that I had with MegaVending. I purchased equipment and had locations given to me, every transaction was handled professionally, courteously, and expeditiously, you don't want it any other way. Thank you April for your dedication to your professionalism. It's people like you that makes dealing with MegaVending more rewarding.

Las Vegas, Nevada
See Hundreds more or Write your own...