ALABAMA
Alabama Trailers & RVs for Sale! Buy or sell used trailers in Alabama – we have used RVs, used horse trailers, used camper travel trailers, used heavy equipment trailers, used dump trailers, used livestock trailers, etc… AllUsedTrailers.com brings Alabama safe, easy transactions of buying used near you!
DISPLAY OPTIONS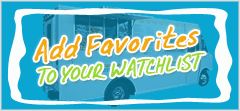 Login to Inquire Online
Call: 601-749-5660
Customer Experiences
I think there aught to be a Melissa Powers fan club!! If there isn't one yet, then I think I ought to start one with me as President! It is now Saturday afternoon, but we just got up. Shirley & I are sore but happy after all that lifting and twisting Friday afternoon. Edward is a nice guy, and lives less than 5 miles from us. I knew you were closed by the time we finished loading at about 5:00 PM. Friday.
I will fax you the signed paperwork Monday afternoon. We don't normally get up until 11 AM. Mornings are slow when one is 71 yrs old., so it will be some time after that when I get down to Office Depot to Fax the signed form to you.
Melissa, you are a miracle worker. Thanks for all you did to make this happen.
Most Cordially,
Herbert Baucom

Silver Spring, Maryland

01/26/2011

"Customer Service" is a term that has been used very loosely and often misused. But any time I had to deal with you guys, I knew that I get a straight answer and clear instruction on what you could do for me and in return what are my obligations. There was no empty promises nor dilatory responses. I knew exactly when and what would take place next. This service approach along with the pleasant phone conversation with Vanessa Long, makes a very positive business experience. One initial e-mail and one follow up phone call took care of the business. With my crazy schedule, I appreciate this quick & straightforward service and Vanessa is always a joy to contact, to wrap up the business. Keep up the good work guys.
Thank you.

MTPVending

10/07/2009

April,

I really appriciate all the help you gave me and all the kindness that you showed!

Thanks So Very Much, Rose
Buckhannon, West Virginia

10/07/2009

The Machine we purchased works great for what we need. we put chocolate covered espresso beans in it and they go quick. It is real easy to fill

McHenry, Illinois

02/23/2011

With Melissa's professional guidance my selling experience went very smoothly. It was a delight to work with Melissa. Thank you.



Pittsboro, NC

08/01/2014

Much thanks to Stacy for the constant communication and support. You made this an enjoyable and seamless experience. Anytime I had to edit my listing for pictures or added items the customer service team here was quick to make those changes. Having someone do the initial contact with interested buyers was worth a great deal to my partner and I. I would recommend everyone give you guys a shot at helping sell their equipment. Thanks again for everything!

Brittney B.
Terrel, TX

02/08/2011

I am so impressed with the prompt and through service I received when I ordered a paper and a pencil vending machine from this company. April Hurd was quick to respond by e mail to any questions that I had, especially about how to order a replacement for the money slot. I was not aware that the slots should accept higher than $.50 for the paper notebooks, to cover costs. I am very satisfied with April's help in this matter.

Saginaw, MI

03/08/2012

My husband and I have just started in the vending business and we needed some dollar bill changers. Stacy Sweet was our sales contact. Not only did he have good prices but also gave us beginners some valid advice. Thanks Stacy.

Joanie,
Virginia

01/31/2013

Melissa , everything went great we are pleased with our purchase and we thank you for making it easy for everyone

G. C.
Kane, Pennsylvania

11/03/2010

mellisa was wonderful, listed machines and they were sold very quickly. I was really amazed at the way everything was handled. Great job Mellisa!!!!!!!

Doug Nesselrodt

03/07/2011

Vanessa was great to work with. We are a small company and she worked to find a vender right for us. Thanks for full filling our vender needs. Mike Omaha,Ne.

Thank you for all the effort that you are putting into this. I appreciate it. I have sent the dimensions to my shipping guy to see what he can come up with. Thanks again.
Cory C.
Senior Systems Engineer
Intelligent Technology Systems

Alpharetta, GA

05/20/2013

We purchase our vehicle from Melissa -who was amazing in the process. We had such a great experience with her that when we needed to sell .. She was the 1st person we called. He follow up skills are impressive .. Along with her diligent goals to help sell your vehicle. We are SUPER happy and definitely reccomend Melissa 1000%
E.P.
Ft. Lauderdale, FL

07/27/2011

I have been with Mega Vending for countless years. I just recently worked with Stacy there and he performed like a champ. The location he found was quite unreasonable, however patience and determination won out. They must have a top of line trainng facility there at Mega, everyone is so nice and they really know you once they interact with you. You are not a person with a wallet, they treat you like family and work hard to make sure you are completely satisfied, not only with locations but also equipment! Good Company, Great people, superior knowledge, that's what gets the job done!


Demetrius W.
21st Century Vending
Fontana, CA

06/30/2011

I was very pleased with the location service and Stacy Sweet!! It really saves time and money to use this service. Great Job!!!
Thanks,

Darrell, SC

06/29/2009

Hi,

I just wanted to drop a note about my experience with your company (4 mega vending .com). I run a dormitory at a college preparatory school and we have for years been thinking about whether we should take the leap and purchase machines for our dorms rather than having an outside service providing full service snacking. The concern was where we could find a company that could supply the machines we needed and the extra support we needed as people new to the vending process. After scouring the internet we stumbled into this site and decided to call. April, our sales rep, was thoughtfully unassuming and helpful throughout the process. When we asked ridiculous amounts of questions she happily answered them and patiently walked us through the selection process taking into consideration our population size, budget and dimension constraints while also keeping in mind our goals for providing nutritional options for our students. After we made our machine selection the order arrived just as we had discussed (on the day and time they were scheduled) and there were no surprises. After the sale, when I had some additional questions and when most companies no longer care, April was courteous and helpful once again. April has demonstrated that at least one company truly knows how to make vending easy.

Thanks,
Stephen Moyer
George School
Newtown, Pa.

11/06/2012

I had 2 office deli machines. I thought I would never get rid of ... I came to this site, and not long after, they had 1 sold - then not much longer, the other. I had great results and a great sales person.

CJ
Roanoke Rapids, NC

01/19/2011

USEDvending.com is the greatest website to sell or buy vending machines. Customer service is the best I have ever worked with. I placed my information on the website and Melissa did the rest. Melissa provided a buyer and took care of all the paper work. The transaction went smoothly.
I look forward to working with Melissa again in the near future.

Julia
Marrero, La.

03/10/2014

This message is to say thank you for what you have done. You made the entire process so easy and quick. I just want to tell your bosses that you are a keeper. Fabulous job and if I ever decide to purchase another truck, I will not hesitate to give you a call. I will definitely refer your company to all of my friends. Following is a picture of what the truck looked like and what it will look like after the wrap is complete. Again thanks for everything.
Sincerely;
Chef Brian Harbert - Executive Chef / Dancing Chef Corporation
Dallas, TX

07/26/2012

Gini helped us secure a reliable and reputable vendor in no time, we are so pleased with the level of service she provided.

Madeleine,
FL

08/13/2011

Melissa did a great job of keeping me informed and finalizing the sale while I was out of the country. I did nothing. Thanks a bunch.

Bob
Houston, TX

01/07/2012

Melissa was SO helpful in getting everything together for us to buy our concession trailer. We are impressed with the way she stayed in there for a couple of months until the buyer came through with the paperwork. Our trailer is wonderful and we would use your company again!

Little Switzerland, NC

10/21/2009

Great customer service from April! She was easy to work with and quick to reply on all my questions.

I had a positive experience working with her all the way to closing the deal.

Thanks again April!

02/07/2012

This was my first experience buying a vending machine. I can't believe how easy it was to find a machine to fit my needs and make the purchase. The overall transaction was fast, easy and pleasant. Thanks to Calice for her help and answering questions.

Thanks,
George
Culpepper, VA

02/07/2012

To anyone looking to buy a concession trailer you should consider using usedvending.com. The staff is excellent, especially Melissa Powers. Every question and concern was answered in a sincere and timely manner. If Im involved with another trailer I will not hesitate to call Melissa.

Sincerely,
Jerry and Dee
Syracuse, NY

10/23/2011

I am very satisfied with how much exposure our item received on this site! Our sales rep Melissa Powers was very professional and stayed in close contact all the way through the process.

Pat,
Mt. Morris, MI

After deciding to close our vending business, my husband and I were at a loss about how we were going to sell 23 vending machines! We researched the internet to get an idea of how much Antares machines were selling for and came across USEDvending.com. It took us about 2 months to enter all of the information on the machines and we eventually finished by getting help from Melissa Powers. About 2 months passed and we did not have any bites on the machines, finding out that Antares had discontinued making our model because they were manufacturing a new, upgraded model. Melissa helped us with pricing and we waited! Two weeks ago, Melissa talked with a man interested in purchasing 4 machines from us. She called me and Randy, left messages. I called Melissa the following day and she was very thorough & efficient. She provided detailed information on my responsibilities to complete the sale and she was prompt to contact the buyer. After the purchase was complete, she followed up to make sure all was well. She then gave us the option of mailing a check or ACH deposit and we chose ACH deposit. To my surprise (not very many people follow up anymore!), when Melissa knew the ACH credit would not show up when originally discussed, she emailed me with an update. Today, the ACH credit was processed and I just received an email from her, letting me know! My first experience selling ANYTHING over the internet has been a great one.....and Melissa made it happen for us! Thanks Melissa!

02/25/2014

We were thrilled with the level of service and professionalism we received from your company. We had no idea the trailer would sell so soon!!! Only listed a few weeks and the next thing we knew it was a done deal. Couldn't believe how easy the whole thing was. Thanks again for your help, you were amazing.
A.B.
Kilgore, TX

04/04/2014

Thank you, thank you, thank you, I just received my can cams and shims today! I have to admit I tried to contact your company in other ways and it was very frustrating. I tried calling, left messages, e-mails, and gave it a couple of days but never received any response for over a month until April Hurd replied and took care of my problem. My boss is calmed down, my stress is reduced and life is back to normal! Thanks again and we are once again pleased with our vending experience and would recommend MegaVending to others whom ask. And you are still, in my opinion DA BOMB!!!!!!

Leon Berg,
Digitex Canada

08/06/2014

We wanted to thank Stacy Sweet and USEDvending for helping us to sell our ice cream truck. We had dealt with several potential customers with no results, Stacy Sweet made the sale smooth and pleasant and we will use USEDvending again in the future. Thanks.
Dan Parks,
Live Oak, FL

07/04/2012

I have done many and none were as seamless. I had my truck on Craiglist and in the paper for weeks with little action. I put it on usedvending.com and sold it right away. I will use them and hopefully Melissa again. Quick turn around on my phone calls. I am a insurance adjuster - I spend 2 or 3 million in claims a year. I have had very few deals that went as smooth as this. Thanks again Melissa.

James A Benoit Sr - Outside Adjuster
Connecticut

I recently sold four combo machines through USEDvending.com, and was very satisfied with the service Eric Normand provided. While I received substantially less for my equipment than I originally paid, that was more a function of being ripped off by (distibuting company name protected) when I originally bought them. I wish I knew about USEDvending.com back then! Eric was prompt in returning my calls, and most importantly sent the check when promised! At any rate, I would highly recommend USEDvending.com and Eric Normand to other sellers and also buyers too, who can get some outrageous deals. Don't be like me - avoid (distibuting company name protected) and other 1-800-RIPOFFVEND companies like the plague, and go with USEDvending.com instead.
Barry Waterman

Chicago, Illinois

07/24/2011

Stacy Sweet is the man! He's a real stand up guy. He helped me to get the right location to increase my profits. He was always open and honest with me and provided me with valuable info that lead me to secure my location. I can't wait to secure my next location via 4 mega vending and honest hard working people like Mr Stacy Sweet! Please keep the leads coming thanks for everything.

Kenneth Bacon,
NY

10/20/2009

Melanie Lee helped me find a vending company in my area. She responded quickly and I received several phone calls and emails within the first couple of hours.
I really didn't have to do anything but pick a company.
Very fast, easy and reliable!!

Chatsworth, California

10/12/2009

We have been very fortunate to find your company for parts for our vending machines. We are very grateful actually to have each other, parts makes us both $$$ You have been very helpful to service our needs when we need parts.
Thanks so much, April works hard at her job to please her customers.
Go April.
Pam & John Hawk
Columbus, Ohio

05/21/2014

Thank you so much for helping sell my vending machines. Once you get a buyer you follow through to the end of the sale. All documents are user friendly to read and understand, thanks.
Leon, SC

11/01/2011

Once again Melissa and company sold my concession trailer. This is my 2nd item sold and I got a better price and less hassle then CL. No tire kickers. Thanks so much.

Chris
Golden, CO

12/28/2010

Melissa,
Thank you so very much for everything you've done for Greg & I. Where do I email a letter of how well we were treated!

Sincerely,
Greg & Colleen

10/18/2009

April was extremely prompt in answering my questions by email and phone. I was impressed at how helpful she was and how she understood right away what I wanted and was able to help me make an informed decision on a machine that fit my needs. The other companies I talked to were not nearly as prompt or service oriented. I got a great price and the machine is working out great.

Thank you,

Paul Sullivan
Saint George, Utah

02/07/2012

Calice has been great!!!!

GT,
Houston Texas

03/04/2010

With all the companies we deal with, we have never had a more pleasant and thorough experience than we had with April Hurd and Used vending. They have come through on two seperate occasions now in finding great customers to purchase our equipment. Very dedicated, professional, quick, and flawless transactions each time!! Thank you, April for all your hard work now and in the future. You are the best!

Matt
Carlisle, PA

09/27/2009

When our church decided to purchase a drink machine for our fellowship hall, I was clueless on how to begin the process. I called 4Mega Vending Company. Because it was a used machine, I was originally skeptical. However, they were patient and helpful in answering all of my questions concerning costs, return in investment, up-keep, and models available for my situation.

After the purchase they delivered the machine and were helpful in walking me through the process of adjustments that I wanted to make, such as price changes, temperature control, etc. If I have a question, even after the warranty expiration, they have always been helpful in resolving the problem.

We have been extremely pleased with our purchase and our association with 4Mega Vending Company.

Sincerely,

Dr. Ed Ferlazzo
Minister of Worship and Administration
Haltom Road Baptist Church
Haltom City, TX

06/26/2014

Hello, my name is Tasha Crafton. I really would like to thank Usedvending and Mr. Sweet for making my experience a great one. This is my first time and first vending I purchased; I was a little skeptical at first - after talking with Mr. Sweet for a few days ease my fear. Everything was done in decency in order. I thank you very much, I planned using this company in the future to purchase my first vending truck. Thank you again, Usedvending.
Tasha,
Smyrna, Delaware

09/29/2009

Two thumbs up to April Hurd. She helped me out with a Ship To Address correction, and it turns out she was a Sales Rep who went the extra mile to help out a customer. She did not take the stance "That's not my job", but followed thru till the issue was resolved. That's good PR for your company. Thanks!!!!!
Rosemary, Mandeville, LA

11/14/2011

Melissa Powers, you have done an awesome job of selling my vending machines. I really appreciate your dilligence and follow through. It really paid off. I will definitely use you to sell any machines in the future.

Gary S.
San Diego, California

06/14/2013

My daughter Evelyn and I had a great experience with Stacy. I had problems with my computer but Stacy got the deal done with Evelyn and we got a great deal. Thanks Stacy.
WJ Price
Montgomery,tx

03/01/2011

It was a great pleasure working with April who was really helpful and available along all the process. I really appreciate working with April and Vanessa and I will recommend 4vendingtips to everybody I know. I will be back ladies!

Seydi Olney, Maryland

03/10/2013

Christina did a wonderful job of helping me find just the right trailer that I was looking for. She kept in touch with me the entire time and even followed up with me after the transaction! Thanks, Christina for a job well done!

Nadine in Colorado
See Hundreds more or Write your own...