ALABAMA
Alabama Trailers & RVs for Sale! Buy or sell used trailers in Alabama – we have used RVs, used horse trailers, used camper travel trailers, used heavy equipment trailers, used dump trailers, used livestock trailers, etc… AllUsedTrailers.com brings Alabama safe, easy transactions of buying used near you!
DISPLAY OPTIONS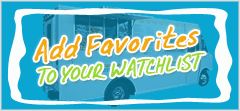 Login to Inquire Online
Call: 601-749-5660
Customer Experiences
Hello Julie, I just received the shipment. That was fast! I really appreciate your help and I'm very impressed how fast you filled and shipped my order. I'll be ordering 20-25 more machines in the next two or three months. I'll definitely be in touch when the time comes.
Thanks again, Randy P.
02/19/2013
Stacy Sweet did a great job by working with me on a great new vending location.

S.F.
Frankfort, IL
10/21/2009
I had a great experience doing business with this company. Specially when I had no experiance about vending business. I have recieved a reliable info about which machine I needed to buy in a given location and what it takes to grow my vending buinesses not to mention a very attractive business card brought me a handfull of locations. They are very truthfull, realiable and dependable.

Alexandria, Virginia
10/13/2010
I just wanted to thank April for helping me get a great deal on a new combo machine. She was very helpful and made the whole process extremely easy.

Regards,
CT Vending
03/09/2011
I will continue business..
April was awesome! She so friendly taking care of a need I had. In today's world it is nice to see there are still good people out there who care. She made my day. I will continue doing business with this company because of her. Thank you April

Robert, New Jersey
10/14/2009
I have been in the vending business for the past 22 years. I have seen a lot of bad locators who promise the world and deliver less than rocks!! We have taken several leads from 4Mega Vending with April, Kara, & Mel. I can truthfully say that all the leads that we have taken have been good for us. In addition, to lead acquisition, we have also purchased several machines through their site. All of which are in service today. So I would do them an injustice to not recommed them to anyone. They have proven themselves to me and I look forward to a more prosperous year in sales and growth!

Demetrius Williams
21st Century Vending
Fontana, CA
01/20/2014
Hi Calice, I just wanted to thank you again and make you understand how satisfied I am with you. It's your continued persistence that made the difference. The USEDvending.com company will definately be in my future business transactions.
Thank You Again,
Anthony DeLillis, New York
10/25/2009
I am not privy of the vending industry and didn't know where to begin. Mega-Vending, in particular, Ms. Melanie Lee, made the task effortless. She found and screened the vendors, and provided them with the particulars about my office. All I had to do was meet and make my selection. Melanie, we couldn't have done it without you.

Thanks for your assistance.
Carol Johnson
Maryland
01/07/2010
Thanks alot for you help, selling goes without any problems and safe.

Charlotte, NC
06/11/2009
Dealing with April was a pleasure- she was always up front and truthful through the entire deal. The soda machine has saved the company and employees big bucks- whcih equals great morale. Its the small things that make a difference in business deals and Mega Vending understands that. Thanks April.

James L. Sprayberry II
Mountainside, New Jersey
08/30/2012
Melissa- your company made the sale of our equipment so easy. You took care of the customer and we collected our money. This is the way to go!

K.G.
Central City, Kentucky
10/14/2010
Special recognition MUST go to Melissa on account of her unparalleled professionalism. Her combination of friendliness and efficiency in consummating my purchase exceeded my expectations for customer service. USEDvending has a workforce to be proud of; I couldn't be happier! Thank you so much, Melissa!

Patti
Fresno, CA
02/23/2010
I would highly recommend Used Vending. They were very knowledgeable and were prompt in answering any questions that I had. Melissa was a pleasure to work with and always greeted me with a positive and friendly demeanor.

Thank you for your good work

Sonya
Houston, TX
02/07/2012
Had wonderful stress free experience with my transaction with used vending.com. Calice was just extremely helpful and provided a very good and positive experience to the transaction. thanks and will certainly use them again to buy or sell vending equipment.

Al,
Massachusetts
09/29/2010
THANKS FOR EVERYTHING YOU DID FOR US APRIL.WE LOOK FORWARD TO MORE BUSINESS WITH YOU VERY SOON! I KNOW OUR MASSAGE CHAIRS WILL DO GREAT!

HEAVENLY TOUCH
06/30/2011
I was very pleased with the location service and Stacy Sweet!! It really saves time and money to use this service. Great Job!!!
Thanks,

Darrell, SC
01/17/2011
Melissa,
Great job in getting back to us with the machines we needed and explaining how the process works. The transaction went very smooth and the description was what was stated. We are happy with the machines and will be doing more business in the near future. Thank you for your help and we will be talking to you soon. Glenn Elk Grove, Ca.
11/09/2010
Melissa was so helpful and very professional. SHe did everything she could to sell our unit. When it sold the transaction went very smoothly. Thanks, Melissa and Used Vending!

Cindy S.
06/20/2012
Amazing experience - everything went so smoothly. Melissa did a great job with communication on what the next step and kept us very informed. Thanks.

Fran,
IL
03/04/2012
I was very satisfied with the service, Melissa powers was very helpful, the whole deal was quick and easy and we had our machine in the office in 2 days, thanks!

Terry, B
Baltimore, MD
03/29/2012
Thank you so much Calice! After a month or more of trying to sell my machines myself without any success, I turned to used vending. The posting process was simple and very thorough- it took all of 10 minutes to have a complete listing. Then Calice emailed me after only a short while and told me my listing was posted- I looked at it and it looked great, very professional. I couldn't believe when she told me just a day or so later that she had a very interested potential buyer. I am very satisfied with the great service I recieved from Calice, she is a real sweetheart. She kept me constantly informed and answered all of my correspondence without delay. Thanks Calice and Used Vending for the good work!

Joseph,
San Diego, CA
Gini is very sweet to work with. Professional and casual at the same time. Make her laugh for a discount :)

Scott - The vending guy
Minnesota
03/19/2014
I worked with Stacy Sweet. He was very knowledgeable in trailers and gave me good advice. He always answered my questions with a quick turnaround. When I asked for something custom he got it done. Thanks for a nice and easy transaction! I love my new trailer.
Rhonda
The Woodlands
12/05/2013
Hi Melissa
Thank you for your help in finding me a buyer for my truck. You made it a painless easy transaction. Please find the attached document for the ownership transfer.

Thanks
John
Portland, CT
10/09/2013
Calice was a great help and stayed on top of negotiations. She kept in contact periodically and advised us. We highly recommend her!
L.I.
Deland, FL
09/20/2011
April did a great job from start to finish, everything went according to plan and there were no surprises. I bought 2 machines in August and decided to buy 2 more after the we realized the need and there was only one place i thought to call. Great job.

C Pollard,
Texas
02/23/2013
Your company was terrific, and Amanda Haynes was a huge help. It was great doing business with you!

M. Russell
Dallas, TX
01/26/2011
"Customer Service" is a term that has been used very loosely and often misused. But any time I had to deal with you guys, I knew that I get a straight answer and clear instruction on what you could do for me and in return what are my obligations. There was no empty promises nor dilatory responses. I knew exactly when and what would take place next. This service approach along with the pleasant phone conversation with Vanessa Long, makes a very positive business experience. One initial e-mail and one follow up phone call took care of the business. With my crazy schedule, I appreciate this quick & straightforward service and Vanessa is always a joy to contact, to wrap up the business. Keep up the good work guys.
Thank you.

MTPVending
10/06/2010
I had only one vending machine to sell. April and the staff at Usedvending treated me like a big customer. They were very helpful throughout the process.
I felt confident and secure working with this online company.

Jedidia Dyer
Owner - Art Assist
12/08/2009
April helped me out so much, i would have been lost with out her

Takoma Park, Maryland
06/30/2012
Melissa at usedvending.com was amazing! She always called me right away. She handled everything professionaly and with a great attitude. I am more than satisfied with my purchase!!! I could not thank you enough!

L.R.
Minneapolis, MN
04/28/2013
Excellent service from Stacy Sweet! He was able to provide me with a location and a machine! I would recommend this company to anyone in the vending business.
F.C.
Louisville, KY
04/11/2011
I had a great experience with this selling site, April Hurd is wonderful and is very helpful.I will defiantly be doing business with them in the future.

Illinois
09/22/2009
April was very helpful and especially nice and professional. She was able to answer all my questions quickly and accurately. She was a pleasure to work with and would not hestitate to call her again if I needed further assistance. Thanks April for a job extremely well done.

M. Pate
Normal, Illinois
02/11/2011
Vanessa made our whole transaction so easy. She was very informative in our first conversation. A vendor contacted me the next day. Everything was installed the next week. Couldn't ask for better customer service. I would recommend your company to anyone needed great vending service!!

C Jennings, GA
03/01/2012
Stacy made it very easy to order my machine. Very satisfied with the business.

Todd,
Knoxville, TN
03/05/2012
We have completed the sale of our concession trailer! Melissa was great to work with - from start to finish everything went very smoothly. We have already recommended Melissa and USEDvending to a friend of ours. Thank you!

Diane,
Plant City, FL
02/27/2012
My experience was one to remember! Tara Nelson-Pettigrew was amazing and never stop placing all my needs and concerns first. I look forward to business with her and the entire Company in the very near future! Thank You.
02/22/2012
I never thought selling our business would be so easy. Calice was awesome! She kept us informed durning whole process and was great during the whole thing. I really apprecaited having her negoiate everything for us. Thanks Calice

Debbie
North Carolina,
09/13/2011
The process was easy and April did a great job of facilitating the deal. My buyer was nearby and the even the process of delivering the machines was much less of a hassle than I could have imagined.

Thanks again for your assistance,

Darrell P,
TX
11/14/2010
Vanessa was very effective in getting us matched with the best vendors suited for our needs. The whole process took less than two weeks and this morning we received our soda & snack machines! Kudos to Vanessa for being on top of things!!

Marcella C
Office Administrator
01/25/2012
Hi Melissa,
We are scheduled to move the machines today. It has been a real pleasure working with you. You are always bright and cheerful on the phone and energetic in pursuing a sale. I will let you know if I have further need of your excellent service.

Robin
San Juan, CA
02/23/2011
April is a terrific person. She has, I think, really gone out of her way to help me sell some of my vending machines. She has been very helpful in understanding and following through with some of my most difficult time. She has often very courteous and has made suggestions to help me sell my my machines. I think she well serves her employer as well as her customers. It has always been a true pleasure to work with her.

Gil Gamboa,
Baldwin Park, CA.
10/25/2009
I found your site to be very helpful in our search for several vending machines. When I contacted the number to get more information, April Hurd was the cs rep and she was extremely helpful and followed up with me throughout my search. We did not purchase from you (although we wish we had) April kept a pleasant professional and courteous attitude. I will keep you in mind when its time to replace what we have. Thank you.
Marquita Smith,
Tampa, FL
12/10/2013
April,
Thanks for the help. I have purchased 6 machines from Mega vending and they all have worked flawlessly!
C.B.
Tulsa, OK
07/04/2012
We recently bought a food truck and couldn't be happier. Gini Sweet did an awesome job for us. She was prompt and efficient which was critical because of our desire to purchase a truck immediately. Gini, thank you for your excellent service and helping us realize our dreams.

Kathy R.,
Wheel Good Food, LLC Anchorage, Alaska
09/29/2010
My experience with usedvending.com was great. Melissa Powers was very helpful and most importantly quick with information and feedback with any of my questions.
C. Turney
Hospitality Business Owner
07/25/2011
Thanks Melissa, you did a great job! You worked tirelessly to find us a buyer and our sale could not have gone smoother once the buyer got here. He was very friendly, the kitchen trailer was exactly what he was looking for, and within minutes we were on our way to finalize the sale! We look forward to doing business with you again and I would highly recommend you to anyone!

Jill,
North Carolina
11/30/2011
I have had good experience's with Stacy Sweet and Mega Vending. Very easy to work with. No scamming, real and honest business. I have had several opportunities given to me, and it has helped grow my business.

The Vending Guy
Twin Cities, Minnesota
See Hundreds more or Write your own...