ALABAMA
Alabama Trailers & RVs for Sale! Buy or sell used trailers in Alabama – we have used RVs, used horse trailers, used camper travel trailers, used heavy equipment trailers, used dump trailers, used livestock trailers, etc… AllUsedTrailers.com brings Alabama safe, easy transactions of buying used near you!
DISPLAY OPTIONS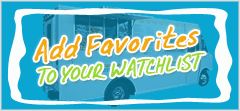 Login to Inquire Online
Call: 601-749-5660
Customer Experiences
07/18/2015

My experience was wonderful with this company, thanks for the key to my future.
Stacy Clark,
Wedowee, Alabama

02/20/2017

Wendy and the Usedvending team were very professional and did a super job in assisting me in selling my food truck. I would recommend anyone selling a food truck or other equipment to use Wendy and her team. Completely satisfied client.
Tim Barber,
Owens Cross Roads, AL

10/26/2009

i enjoyed this knowldageble visiting this site.

Phoenix, Arizona

06/08/2017

Great customer service and they work very fast they answered every question I had as well as gave me updates on my order. I will definitely recommend this company.
Roablas Lumpkins,
El Paso, TX

05/16/2014

We sold a shaved ice concession trailer on USEDVending. Melissa was our representative and walked us through every step of the sale. This was our first experience at selling anything via internet and we were pleased with our experience. We were able to make the sale profitable for us and Melissa was an integral part of that.
Thanks,
Cheryl, FL

08/21/2011

All I can say is Stacy rocks! Quick and dependable!

Shannon B.
Arlington, TX

09/25/2012

Great experiences with 4 Vending. Very professional and I have landed 3 accounts thanks to their service. I have worked with Gini Sweet and she has been exceptional from day one. Thank you again for all your efforts.

Frank P.
Schaumburg, Illinois.

09/01/2016

Overall the process was really nice. It's a little scary when you're not sure if you have a real buyer or your just being stalled until one can be acquired with all the scams out there now. You helped me hang in there and assured me there was a buyer on the other end of the deal- thank you.

Roderick McClendon,
Houston, TX

05/20/2016

It was a pleasure to work with April, she always kept me in the loop and never had a problem. Things went very smoothly. Thanks for the help.
Rick LoChirco
Henderson, NV

06/17/2014

I am very pleased with my experience with Megavending in purchasing our first vending machine. My sales person, April was quick to respond to my questions, helped me through the purchasing and financing options and ensured that I was kept informed through the entire process to delivery. She is excellent in follow up and I highly recommend the company and my account representative. When we purchase our next machine...we will be repeat customers.
Marc B.
San Diego, CA

01/23/2011

Usedvending...One Of A Kind Melissa is awesome. She did an exceptioal job. everything went very smooth with the sale of two of my vending machines. Looking forward to working with Melissa again on the sale of my five other machines.Thanks again melissa. Great Job Usedvending!!! Sandra T. Crossville, Tenn.

10/18/2016

The sale went great he is very pleased with the product. The buyer was very professional and nice demonstrated everything we need to know about the vending machine. It was a pleasure working with you. I hope your company knows what an asset you are.
Thank you,
Dorothy Meadows
Greensboro, NC

01/13/2016

Thank you so much for helping me find a trailer that satisfied me needs. I would recommend you to other people. Once again I really appreciate your help.
Sincerely,
Emmanuel Paintsil
Worcester, MA

10/25/2009

I found your site to be very helpful in our search for several vending machines. When I contacted the number to get more information, April Hurd was the cs rep and she was extremely helpful and followed up with me throughout my search. We did not purchase from you (although we wish we had) April kept a pleasant professional and courteous attitude. I will keep you in mind when its time to replace what we have. Thank you.
Marquita Smith,
Tampa, FL

08/04/2010

Used Vending was very helpful in assisting with the purchase of a concession trailer. Melissa did a super job keeping me posted on the status of the transaction. Thanks for all your work!

Lynn Roath, Jr.
Grass Valley, CA

03/17/2014

Working with USEDvending.com was a great experience to sell my 5 machines. It was taking up so much space at the house and USEDvending.com sold those for a price I was looking for and made my life a bless.
M.S.
Alexandria, VA

09/10/2014

Your Handling Of My Sale Brought Peace Of Mind! Thank you Melissa, from beginning to end you were with me all the way. Your setting up of the transaction, keeping it rolling, and your followup allowed the transaction to come off without a hitch. Highly recommend your services.

Ross Ferguson,
South Bend, Indiana

09/26/2014

Melissa provided us with exceptional service, going above and beyond to make sure everything related to our purchase was not only communicated, but also explained thoroughly along the way. I would VERY highly recommend USEDvending.com for all your merchandise related equipment needs! Thanks!
Sincerely,
Glenn Iverson
Auction Stalkers, LLC
Las Vegas- NV

07/25/2011

Thanks so much, Stacy, for your quick help in finding me a great location for my machine. I have been working with 4VendingTips.COM for 3 years now and every experience just gets better and better! It's nice to know that there are still quality people who want to make sure that their customers are well taken care of!

Robin Edwards
Quality Vending Solutions
Euless, Texas

10/11/2010

Acquiring new locations couldn't be easier. Just a few clicks and we are on the way to meeting decision makers interested in vending machine placement. The key to this is good communications from all ends. Thanks! Connie.

Cleveland, OH

08/21/2017

Made the sell of our food trailer as smooth as possible, and Melissa was very friendly and patient through the process.
Josh Mabray,
McAlester, OK

08/06/2012

Gini is WONDERFULL!!! I love Gini and how she is so kind to assist me in this vending business. This is the first time I used this website and company and already I have had a pleasant experience with her. She made me feel very special and important and I recommend her to anyone out there!

Jason,
Los Angeles, CA

03/02/2010

I have had the best experiance with your company, April Hurd provided me with the best customer service I could have asked for . I actually train customer service . April went above and beyond the call of duty . She not only handled my request from the start to finish , she very pleasent to talk to made me feel comfortable about my purchase . Thank you April , you are a great asset to the company.

Marietta, GA

11/04/2016

April --I'd like to thank you and your team for making the buying process so simple. We just completed the purchase of our second set of healthy vending machines and except to continue to purchase the machines through USEDvending. April makes the process simple, easy and stress-free. Both times the machines have been "as advertised and described" in the postings and the transaction has gone smoothly.

Thank you,
Jeff

10/21/2009

Great customer service from April! She was easy to work with and quick to reply on all my questions.

I had a positive experience working with her all the way to closing the deal.

Thanks again April!

06/06/2015

Melissa,

I just wanted to thank you for your help with finding us a great food trailer. The first one was sold however you took the time and found even a better one for my company. Took the 500 mile trip everything the seller and you told were 100%. It's good to know where to look for future growth with my company looking forward to another one soon..
Mathhew Massiak,
Clayton, NC

10/12/2009

We have been very fortunate to find your company for parts for our vending machines. We are very grateful actually to have each other, parts makes us both $$$ You have been very helpful to service our needs when we need parts.
Thanks so much, April works hard at her job to please her customers.
Go April.
Pam & John Hawk
Columbus, Ohio

12/01/2010

Melissa was GREAT to work with! She is truly interested in her customers success and this shows in her warm personality as well as her professionalism in her business. I felt very comfotable dealing with her and had a high level of trust. Melissa always returned my calls and had some great ideas in how to best sell my concession vehicle. Thanks!

Keep up the good and honest work!

Mark M.
The Macho Taco

04/03/2017

Love this website! Found my dream vending trailer here. Melissa was great to deal with. She answered questions she in short time and walked me through the transaction from the beginning until I hooked on and pulled it home. Thanks again!!
Sandra Boldon,
Oglala, SD

11/14/2010

Vanessa was great to work with. I received her E mail, made a phone call, met with the customer & moved my machines in. It was a slam dunk! Easy. Thank you Vanessa!

KS

03/24/2010

Wish I had known about Used Vending BEFORE I got involved with vending. Melissa has assisted me in selling 3 machines now, and does whatever is required to negotiate the deal. She is very knowledgeable of the industry, and up front about the current environment. She initially spent quite of bit of time educating me about the process and prospects. What a great forum for bringing vending buyers and sellers together. Thanks for all your help so far!

DJ
Dallas, Texas

11/13/2015

I've never purchased a concession trailer. Thank you Crissy Cook for making this process extremely easy and working with me every step. I appreciate the great job you did. Thanks again.
Julie Swann,
Hayden, AL

03/31/2016

This was our first time experience using USEDvending. We were a little nervous and apprehensive but the experience ended up wonderful. Special kudos to April. She made this whole deal seem effortless and was a pleasure to work with. Thank you. PS To Upper Management- April needs a raise.....
Carole Rodgers
Casanova, Virginia

10/16/2011

A great experience using and working with the folks at usedvending.com. Helpful expert service. Melissa Powers especially! Thanks!

Daniel,
Nashville, TN

12/28/2016

Wendy, I wanted to just drop you a note and thank you for all of your help in buying my trailer. It is hard enough to buy something out of state, and is usually very difficult to get information about the item you are buying. You kept me up to date on the trailer the entire time. I cant say enough about the help I received from you during the purchase of my trailer. I would refer you and your organization to anyone trying to purchase an item from your site. If I ever have anything to sell or buy, in the future, I will surely give you a call. Thank you again for your help and professionalism.
Curtis Fountain,
Hackberry, LA

02/07/2012

To anyone looking to buy a concession trailer you should consider using usedvending.com. The staff is excellent, especially Melissa Powers. Every question and concern was answered in a sincere and timely manner. If Im involved with another trailer I will not hesitate to call Melissa.

Sincerely,
Jerry and Dee
Syracuse, NY

08/08/2010

I was sooooo impressed with the professionalism and great commitment to the sale of my concession trailer on Usedvending.com. Melissa Powers called me consistantly every week with 3-4 potential buyers, and kept on plugging until she hooked one. She is a bulldog when it comes to selling. Only took 2 weeks, and I was making a deposit in the bank. Thank you Melissa and Usedvending.com

FL

03/04/2012

I was very satisfied with the service, Melissa powers was very helpful, the whole deal was quick and easy and we had our machine in the office in 2 days, thanks!

Terry, B
Baltimore, MD

09/07/2017

Used Vending was fantastic! I was able to sell my machines at a fair price in a relatively short period of time. The customer service was excellent and the lady I spoke with offered me some excellent advice about setting a price on my machines that would enable me to sell them quickly while still getting a reasonable amount for them. I highly recommend this service!
Ed Gedney,
McKinney, TX

08/13/2017

Wendy was very helpful throughout the sale process. She was available whenever I needed to speak with her and gave me the sound advice I needed to secure a sale. The transaction was seamless and very fast.
Christian Etchison,
Ludington, MI

02/23/2012

I recently purchased my first vending machine from USEDvending.com. The staff was great and always was available to answer my concerns. I would especially thank Stacy Sweet for his time and patience!

Denise,
New York

07/16/2012

Melissa at usedvending.com was spectacular !! We purchased a concession trailer and could not be more pleased with her professionalism and the quality of the new business we purchased. She was always available to answer our questions and the turn around time on return calls was very efficient. She really takes the time to ensure everything is covered for a smooth transaction.

Erika and Rob
Ontario, Canada

09/30/2010

i had a very pleasant experience with Melissa selling my machines. She and her people were very friendly and helpful. Thanks again!

Carol in Victorville

08/25/2014

MEGAvending is a great company to work with. They were with me every step of the way from ordering all the way until after delivery. They are professional and friendly, and the vending machines came quick and undamaged.

Ashley,
Pryor, OK



08/10/2016

I would like to spread the word that Usedvending really helped me out. I was finding overpriced equipment and food trailers in my area so I started searching online and that's how I found Usedvending.com. I found a friendly looking picture of Melissa Powers so I contacted her. I found my food trailer and she helped the buying process go smoothly and at a price I could afford! Thanks!

Gina Bouldin,
Boerne, TX

04/17/2017

When we bought the Truck my son and I found the truck through Usedvending, and we bought the Truck at a fair price, we went to N.J. To pick it up and bought the truck - took some work to get it home but we made it and used the truck with good results. When it came time to sell the truck we thought first of Usedvending and sold the truck in eleven days for a fair price with great help from Wendy Byrd who helped us buy the truck. I am very happy with the service provided and will recommend your service to any one we come in contact, Thank you very much!
William A Goff III,
Virginia Beach, VA


11/16/2016

Melissa, Thank you so much for your assistance in the purchase of my new concession trailer! I had a great experience with you and your company. Everything went through without a hitch and we were able to bring our trailer home within 2 weeks of putting in an offer! I will definitely do business with you again and recommend you to anyone who may need your services. Thanks again!
Sincerely,
India Holland,
Holcomb, MO

04/15/2015

April, actions that you did made a smooth transaction; because of your skills and trust I have with you, I will tell everyone that your're the person that can walk them thru step by step.
Happy to work with your company.
Thanks,
JB's GrubHub, Winchester, IN

09/15/2009

I have become used to everything working so smoothly with your company. Customers are always aware of what to expect; there are no surprises. Your communication is timely and reliable. As a result, there are no big issues. That is a great comfort to a vending operator.
Thanks

Don Knight
Schaumberg, Illinois
See Hundreds more or Write your own...