ALABAMA
Alabama Trailers & RVs for Sale! Buy or sell used trailers in Alabama – we have used RVs, used horse trailers, used camper travel trailers, used heavy equipment trailers, used dump trailers, used livestock trailers, etc… AllUsedTrailers.com brings Alabama safe, easy transactions of buying used near you!
DISPLAY OPTIONS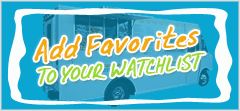 Login to Inquire Online
Call: 601-749-5660
Customer Experiences
10/15/2012

Calice, Thanks for your help in locating a replacement machine. Things couldn't have gone any better.This is the second time I have needed your services, and I will certainly use them again.

M.M.
Baltimore, Md.

06/17/2010

April went above and beyond to help me yesterday. I will use them for all my vending needs in the future!!!!

Syd Costa
Sales Manager
Regency Inn
Fayetteville, NC

09/20/2009

I had an exceptional experience working with Mega-vending. April, of your sales team, made me feel like a valued customer instead of another order number. I received my purchase in a timely manor, and the product was exactly what I was looking for.

Morton Grove, Illinois

01/06/2015

April, you were very helpful and kept in close contact with us about the machine and the delivery. we received the machine when you said we would and arrived in like new condition. we had been dealing with another company for over three months to no avail but with your help the whole process only took three weeks. We unpacked the soda machine plugged it in for a day and then loaded it up. So far everything has worked perfectly. We will be letting anyone we come in contact with about using Megavending as a supplier of their needs. Thanks,
Butch Haus, Milesburg Lions Club president.
Milesburg, PA

07/04/2012

I have done many and none were as seamless. I had my truck on Craiglist and in the paper for weeks with little action. I put it on usedvending.com and sold it right away. I will use them and hopefully Melissa again. Quick turn around on my phone calls. I am a insurance adjuster - I spend 2 or 3 million in claims a year. I have had very few deals that went as smooth as this. Thanks again Melissa.

James A Benoit Sr - Outside Adjuster
Connecticut

11/17/2010

April Hurd was very helpful in providing excellent customer service. She definately is a great asset to your company! Look forward to work with her again in the future.

Gor, CA

11/28/2010

I want to thank Melisa Powers for her help in finding our catering trailer. She was very professional and thoughtfull of all our needs. We looked at several hundred trailers before finding Melissa. I would recomend her to anyone searching for a safe way of buying a catering trailer. Thanks Again Melissa.

Robert, TX

08/07/2015

Buyer said everything was nicer than he expected. It has been great working with you. The sales process was fast and everything went smoothly. The buyer was super easy to deal with. You found a good one! We got our money. So all set, until the next one.
Best regards, Jill Kup
Jonas Ridge, North Carolina

05/01/2012

UsedVending.com, especially dealing with Melissa, gave us a great selling experience to move our vending machines. This company was efficient, professional & caring- matching & selecting with seller & buyers to complete a smooth & pleasurable transaction. I would recommend use of their services anytime.

H & P
Massapequa Park, NY

10/20/2009

Earlier this year (2009) i was contemplating a start-up vending biz...having no prior experience i searched online for suitable "information" providers...i stumbled onto April and i was very impressed with her patience, demeanor, ability to answer all of my stupid questions and ask me the ones i couldn't think of - she was extremely helpful to me

although i decided not to pursue the biz i wholeheartedly endorse April and wish her continued good luck in the future

mike henry
colorado

08/05/2014

We were very pleased with the ease of listing our equipment and the incredible customer service we received during the process. Communication is everything in making a business transaction and they were great. We highly recommend using UsedVending.com to buy or sell your equipment.
P. Brill
League City, Texas

03/27/2011

My family & I tried selling these vending machines after my Dad passed away. We Craig's list, ads and word of mouth with no luck. I found this FANTASTIC site while googling info. I've dealt with Vanessa just about from day 1 which was over 6 months ago and was really hoping that we would be able to sell these before Dad's house sold. Well they did it!! They've sold and my family and I are very grateful!!!
Thankyou Vanessa and Team!!
June Adamchuk

10/16/2011

A great experience using and working with the folks at usedvending.com. Helpful expert service. Melissa Powers especially! Thanks!

Daniel,
Nashville, TN

10/07/2009

The Machine we purchased works great for what we need. we put chocolate covered espresso beans in it and they go quick. It is real easy to fill

McHenry, Illinois

07/10/2014

The sales crew at USEDvending.com have helped me sell dozens of trailers. They are top shelf, best group of sales people I have ever worked with. They cover all details and make sure everything is in place for all involved. I would trust them fully and completely to assist with any sale. Great group!
Thanks for all your help,
Stuart from Texas

09/18/2012

Melissa- I had an extremely positive experience selling my food truck w/ usedvending.com. Very professional staff, no strings attached, and no cost to me! The best part is how they facilitate all negotiations and weed out the buyers that aren't serious, which saved me a great deal of time. I definitely recommend their service. 10 out of 10!

Mike,
Florida

06/18/2010

April Hurd is the best. Wicked fast responding to emails and worked the sale so everything went as smooth as butter. This has been the best brokered purchase I have ever had!!!

New Hampshire

08/15/2010

Can't tell you how much ive enjoyed working with all of you at used vending . April was great to work with every step of the way. Everyone looking to sell or buy should with out doubt use Used vending for their needs. Web site is great also, very easy to use and follow. Great job folks , keep it up .

James Stoops

11/06/2013

My experience with Mega vending can be summed up in one word, AMAZING! From the time that I entered my information into their system, I was immediately taken care of. April was so attentive to the needs we required, incredibly understanding, and efficient in executing a perfect fit for our company. We had a very smooth and easy experience and we will definitely refer them in the future.

J. Ortiz
New Jersey

05/31/2011

Stacy, what can I say.You were very helpful and patient with me on my first vending route purchase. I was amazed at how smooth my transaction went. Thanks for the excellent customer service, I'm glad I chose USEDVending.

---Darlene, MA

10/15/2014

Using USEDvending.com made my search and purchase of a mobile coffee shop incredibly simple and easy. Melissa and the staff are more than helpful!! I will recommend to anyone and everyone who is looking for vending items and equipment. Thanks for making my transition into the food truck industry so easy!
Caleb Brantley,
Wichita Falls, TX

02/10/2011

It has been a pleasurable experience working with Melissa. The sale process was quick, well organized and hassle free.

We appreciate your help and will utilize your services in the futuer.

Thanks,

Michelle Vervaeke

12/08/2009

April helped me out so much, i would have been lost with out her

Takoma Park, Maryland

12/05/2013

Thank You April, for the great customer service and information.
C.R.
Greenburg, PA

06/30/2011

I was so pleased with how smooth and fast everything went with me selling my mobile kitchen, Melissa was so helpful, thanx hun!! Now I'm in the process of purchasing a cart, and Stacey is great too... I will refer everyone I know looking for any vending, so far it's better than Ebay! Thanks usedvending!!!(Melissa & Stacey)

Laurel, MS

08/21/2014

Many Thanks to Melissa with used vending for her excellent help in selling my refurbished food cart. She kept me well informed as to serious buyers and found the appropriate purchaser and helped the transaction go smooth and professional. Also the buyers were very nice, Melissa seems to have fun doing her job and is delightful to work with.
Elizabeth Byrd,
Front Royal, VA.

06/22/2011

Thanks Stacey,
After posting my cart on ebay and craigslist with no success, i ran across your web listing for selling carts and ultimately found a buyer through you guys over the other two outlets. The offer and counter was no nonsense and the deal was executed professionally.

trey weiland

10/13/2009

Thank you. My experience great. I was able to sell my vending machines without any problems . I appreciate your work. Best wishes always.

Shirley
Palm Coast, Florida

08/10/2010

Thanks Malissa,we appreciate everything you did to assist us in making our dream come true.You made this process simple from beginning all the way to the end.
Businesses need more professional, friendly and enthusiatic people like you. Keep up the great work.


April and Antonio Rodgers

02/14/2012

Thank you Stacy for your patience. Thanks to 4vendingtips.com I landed a location in an area where I desperately needed more business. I received a lead for a very strong vending location and I look forward to the next one.

Keith,
PA

03/14/2012

Most helpful, professional and friendly customer service experience I have had in years. Thanks for all your help, I will refer others to you!

Dan,
Chicago, IL

07/27/2011

Melissa made it so easy for me to purchase a truck. She would call me me with all details before I would even think of them. I have not had any better customer service anywhere.

Thank you!!
Claudia,



CO

09/12/2010

I recently got in contact with usedvending.com on a different matter and was put through to April. They were not able to help me on that matter, however April took her time and got to know me and my business, by asking questions. I mentioned that I had just got out of the cigarette machine business, because of the law changes in VA. The next day she had called me back and mentioned she had a buyer interested in buying all my cigarette machines. After about 3 weeks of really trying hard and going through all kinds of hoops, she managed to get the deal to go through. I was able to sell all my machines in one shot, with very little effort on my part. I will definately remember April for all my vending needs, both selling and buying because she is so easy to deal with. It was a real pleasure getting to know her.

Preston Nebel
Preston Amusement & Vending Company
Burke, VA

01/09/2011

For petes steak, if we only listened to Melisa our unit would nave been sold sooner! Great job Melissa and our trailer has a great new home clear across the country in Co., unreal!

07/09/2013

I am very happy to say that USEDVENDING has been a plus in my life. I have had a great experience, and I have had a excellent time working thru them. Melissa, has been oh so helpful, accessible, and knowledgeable of their products. I'm very happy!!! I'll refer any friend or person to her and USEDVENDING .

L.C. (Buyer)
Texas

04/30/2014

Thanks so much for helping us sell our food truck! It was quick, easy and everyone was happy with the sale price.
C.P.
Carbondale, IL



12/28/2010

Melissa,
We want to thank you and UsedVending.com for selling our vending truck.We tried to sell our truck for approx. 3-4 years and because of your professional and prompt service you sold our truck in 3 months.We recommend contacting Melissa at UsedVendin.com if you have anything to sell. She has an A+ personality and is very easy to work with.

Thank you Melissa and UsedVending.com
Greg
West Virginia

11/26/2012

Simple and Amazing... the only words that can be used when dealing with Melissa and Gini.. thank you both for an easy and wonderful buying experience...

Ronda
BC, Canada

01/25/2010

Made the best decision of my life choosing usedvending.com to represent me in my first vending machine purchase. My agent April was amazing in every way! Her dedicated loyalty to me as a customer (buyer) has moved me to write this testimonial. Where in this society most people tend to take things for granted, she went above and beyond to see that i was satisfied with the end result of our transactions. This combined with her concerned follow up has impressed me immensely.I would highly recommend Usedvending.com and her as an agent to anyone looking to buy a vending machine.

Sedona, AZ

10/22/2009

The team that run the company are real helpfull and super friendly. Doing business with them is always a pleasent experience. Try them You won't be sorry
Sam Elborno
school House Vending Inc2158737305
Hammonton, New Jersey

04/17/2011

Thanks Melissa. It was a fast and smooth deal.

Toronto, Canada

10/14/2010

I WOULD LOVE TO THANK MELISSA FOR THE CUSTOMER SERVICE AND PERSONAL TOUCH WHEN COMMUNICATING WITH. HER VOICE IS PLEASING TO LISTEN TOO AND SHE BECAME MY ANGEL WHEN SHE HELPED US SELL OUR TRAILER. WE HAVE BEEN TRYING FOR MONTHS AND WITH IN ONE WEEK ON THIS WEB SITE IT WAS SOLD. THANK YOU SO MUCH FOR YOUR BUSINESS. TAKE CARE AND GOD BLESS YOU AND YOURS.PEACE OUT SISTER TAMARA

05/04/2011

Excellent service. The website is 100% genius... facebook may be the mother of all internet success, but UsedVending should be a close second! And thank you UsedVending for making the site free of charge! Melissa is a great salesman. What she did was amazing. From her office in Tennessee, she sold my concession trailer to someone located in another state from me. He drove to my location (5 hour drive) with cash in hand, no questions asked. Melissa performed a miracle, and more importantly, she made me a lot of money. Thank you Melissa.

Brandon Dean

05/06/2011

First, the service was fantastic. I was looking for a very specific vending machine. Melissa was very prompt, cordial, and exact in her search. Every expectation in customer service was satisfied. I will most definitely recommend and use this service in the future.

Thanks from RockStarVending!

03/28/2012

We posted our trailer on 3/19, in three days we had a buyer and the transaction was complete on 3/28. Melissa is absolutely awesome!! She answered all of our questions and was always professional. Thanks for all of your help!!!

Mary,
Jasper, GA

06/06/2013

Super great deal with Stacy> will repeat business with this company.....
R.D.
Chino Hills, CA

04/10/2014

Hello April,
I wanted to drop a line and Thank you again for the wonderful experience I had in dealing with you. The process on my end was much longer than expected. In fact about 6 months longer than it should have been. During that time every obstacle that came up you had a solution for. You made me feel as if I was your only customer with quick responses to all my questions. I would definitely recommend you to anyone who is need of your company's products and/or services. Please feel free to share this with your superiors or prospective clients.
James Z.
Oakwood Village, OH

08/13/2009

Melissa, Thanks for the list. I just want to say that you all are the most professional folks I have dealt with. You are extremely helpful and always positive. I bought a new machine from you in March 2005 and it was at a much lower price than was quoted from another vendor. In addition, it arrived within a few days. If megavending ever needs a reference, please feel free to contact me.

Bobby Bain

10/19/2009

4 mega vending and used vending was extremely helpful with the startup of my cigarette vending business.

Very knowledgeable and excellent follow up skills.

Thanks again!
Apple Vending
Atlanta, Georgia

I would like to say I had the BEST experience ever! Tara at ext 15 was AWESOME and provided the absolute BEST customer service and I would reccomend her or your service to anyone. If I ever purchase other vending machinces I will definitely use your service again. Thank you once again for the best experience ever!
See Hundreds more or Write your own...