ALABAMA
Alabama Trailers & RVs for Sale! Buy or sell used trailers in Alabama – we have used RVs, used horse trailers, used camper travel trailers, used heavy equipment trailers, used dump trailers, used livestock trailers, etc… AllUsedTrailers.com brings Alabama safe, easy transactions of buying used near you!
DISPLAY OPTIONS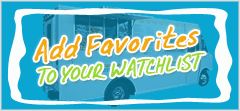 Login to Inquire Online
Call: 601-749-5660
Customer Experiences
06/06/2016

April, Please accept my heartfelt thanks for your professional assistance throughout the sale of my vending machines. The process was easy and you made sure all the legal issues were covered. My buyer arrived as scheduled with cash in hand. Without USEDvending.com, it would have been very difficult to sell my machines. You made it easy!

Ed Mulholland| Scout Executive

BOY SCOUTS OF AMERICA
Muskingum Valley Council

I purchased an Antares combination (snack/soda) vending machine from USEDvending.com and was very pleased with the outcome. I had been searching for a combo machine for over a year when I received a solicitation email from USEDvending.com. I must admit, I was leary about dealing with a company of whom I had no reference. The price was very very reasonable. The machine was practically new and in great condition. Since I've had the machine I haven't had any problems with it and am very happy with my selection of distributors. I would DEFINITELY recommend USEDvending.com for your source of vending equipment.

Mechelle
Houston, Texas

11/25/2008

April: We had a very positive working relationship with you and mega-vending. You were very helpful, courteous, and knowledgeable about your products. After talking with you, I had all the info I needed to order what we needed. Thank you for your assistance, and we will contact you with all our vending orders in the future.
Again, "Thanks",
John Karaska, Principal, Burlington County Institute of Technology.
Medford, New Jersey

11/01/2010

Everything went like clockwork! Thank you so much for your help. Will certainly be in touch when we have another location to place!

Thanks, Jane

06/30/2010

Melissa did all the work! What a great experience. We just sat back and waited for Melissa's call arranging the sale of our 8 machines. Great job!

Bob

10/25/2009

I found your site to be very helpful in our search for several vending machines. When I contacted the number to get more information, April Hurd was the cs rep and she was extremely helpful and followed up with me throughout my search. We did not purchase from you (although we wish we had) April kept a pleasant professional and courteous attitude. I will keep you in mind when its time to replace what we have. Thank you.
Marquita Smith,
Tampa, FL

I want to say a big "thank you" to Julie Hunger. I have just completed a purchase of four vending machines, and the transaction worked perfectly, thanks to her tireless efforts. There was a bit of negotiation involved, with quite a few telephone calls necessary to keep everything on track. But through it all, Julie kept the deal together, handled all of the paperwork with great expertise, and stayed in communication at all times. I am a satisfied customer, and will be happy to deal with usedvending.com again.
Sincerely Bill H.

07/30/2014

Respectfully, I would like to take a moment to thank Used Vending, staff and especially Calice, for their courtesy towards me, in finding me vending machines at Great prices. Calice has helped me on at least three occasions with finding me Great deals. I would recommend Used VENDING to anyone that is in the vending business, like I said the staff is Great and that is the reason why I keep coming back. Thanks Again.
Robert Kennedy
Baltimore, Maryland.

08/15/2010

Can't tell you how much ive enjoyed working with all of you at used vending . April was great to work with every step of the way. Everyone looking to sell or buy should with out doubt use Used vending for their needs. Web site is great also, very easy to use and follow. Great job folks , keep it up .

James Stoops

02/03/2016

I'm glad that I found USED vending. All the representatives were professional and explained the process well. Best thing was that they sold my item! The company was reliable and always followed up with me. I was very happy with the customer service experience and would recommend the company.
Best, Alexandra & Miguel
Manassas, VA

03/26/2012

Thank U so much, will be using u guys again. Thanks Calice.

Thomas,
Bardstown, Kentucky

01/20/2015

The employees at this company was very helpful. I purchased the concession trailer and I am well pleased. Thank you again for all your help.
Janita West,
Lucedale, MS

11/18/2010

I sold my machines through used vending.com. My experience with them was excellent. I am glad I could free my garage space. Thank you Melissa.

03/12/2015

Hi Melissa, Thank you so much for all your help with selling our Food Trailer! You helped us understand the information and details of what the buyer looks for, and helped broker the the deal which completed the sale. I will definitely recommend your services in the future to anyone looking to purchase, or sell equipment. Thank you again for all of your help!
Valerie Ledgerwood,
Port Orange, FL

05/14/2013

Working with the team at UsedVending.com was great. We quickly narrowed down options for what we needed and were able to take care of the paperwork quickly. Cristina was very responsive and made this a quick, painless transaction. Highly recommend.

D. Miller
Seatte, WA

10/21/2009

4MEGA help me grow my vending business. Thanks a million.

Dwight
Autin, Texas

01/13/2016

It was a pleasure dealing with usedvending.com! I listed my trailer a few months ago and it was not long at all before we had an interested client and sale. My service rep went above and beyond customer service. She kept in constant contact with me during the sale, even after normal business hours to accommodate my schedule. My experience with this company is very highly marked! I would use them again, and again! Thanks guys!
Chuck Phillips- Olive Tree Kitchens and Catering LLC
Farmington, MO

02/07/2012

Had wonderful stress free experience with my transaction with used vending.com. Calice was just extremely helpful and provided a very good and positive experience to the transaction. thanks and will certainly use them again to buy or sell vending equipment.

Al,
Massachusetts

06/06/2009

To whom it may concern:
I just wanted to write this letter to inform you of the wonderful service I received from Ms. April Hurd in September 2008. Her informative emails, willingness to assist, and efficiency in answering my questions made my vending machine purchase a breeze. She was there with me every step of the way, whenever I needed her, all the way up until the machine was delivered. If there is ever an employee recognition ceremony or employee of the month spot light program hosted by your company, April will definitely be a great candidate!
Again, I thank you for the wonderful service that I have received and because of Ms. Hurd's excellent customer service, Mega Vending will always be my first choice when purchasing in the future.
With many thanks,
Gloria D. Smith
Owner, SNACKTIVITY, LLC

01/13/2011

I have had only good experiences when dealing with April at 4 mega vending. Whenever I call and whatever I need, she is right on top of things. I will not be using any other company for our vending needs. April has completely sold us on this company.
Dave
Palm Bay, Fl

10/14/2014

Crissy, Thank you for the great service. Within days of posting my listing, I had several offers. I cannot believe how quickly my truck sold with zero hassles to me!
Betsy Jervis,
Chicago, IL

11/03/2010

mellisa was wonderful, listed machines and they were sold very quickly. I was really amazed at the way everything was handled. Great job Mellisa!!!!!!!

Doug Nesselrodt

11/01/2011

Once again Melissa and company sold my concession trailer. This is my 2nd item sold and I got a better price and less hassle then CL. No tire kickers. Thanks so much.

Chris
Golden, CO

03/26/2016

UsedVending.com helped us sell our unit a second time around. We sold it last year and then the buyers needed to re-sell it this year and UsedVending stepped up to the plate and made it happen! Thanks!
Greg Fisher
North Fort Myers, FL

05/18/2016

Dear Mega Vending, I would like to take a moment to tell you about my experience purchasing a new vending machine. At first we were looking for a used soda machine and went online looking at your sister company UsedVending.com. After getting a quick education on used machines, we decided to look into new ones. Never purchased a vending machine before. I sent an email requesting that someone contact me about purchasing a machine. That is when I had the pleasure of meeting your sales associate April Hurd. She was so patient dealing with my long drawn out story of our vending needs. April has a great talent of listing to a customer needs. She then asked particular questions that I didn't even think about. Before long I felt so comfortable with her knowledge and expertise that we decided to upgrade to a combo machine. I find April to be an extreme asset to the success of your company. April was able to make the ordering, purchasing, and checking on the delivery a breeze. Once our machine arrived we put it together, turned it on. Your machine is very easy to put together and program. We called your tech support line for only 2 questions and they were a pleasure to work with as well. Your machine is the talk of the Church and Pre-School. Mega Vending is our one stop place for our vending needs.

Mega Thanks,
Blair Rogers
Hollywood Hills United Methodist Church
400 N. 35th Avenue Hollywood, FL 33021

06/18/2012

Buying through this group was simple and informative. Calice took care of all my questions and the machine we purchased was exactly as the seller described. Thanks to everyone involved!

Brian,
Bowmanville, Ontario

07/17/2013

Once again, Stacy came through like a true Champ!! He worked closely with me providing all the behind-the-scene back-up I needed to help me land a new account!! 5 Gold Stars for you, Stacy!! Yours is the only referral service I use and you are absolutely the best!
Jackie
- Downingtown PA

10/25/2009

Bought a catering truck from you, and sold it through you! Great customer service!

Laura
Reunion, Florida

11/13/2014

Thank you so much for assistance in getting us a drink vending machine. Your assistance, along the technical assistance received, was very beneficial and allowed for a smooth process in ordering and receiving our machine. Thanks again for all of your help and Prince George County will keep you mind should we have future vending needs.
Leigh Primmer,
Prince George County, VA



08/11/2015

Ciao Jennifer. We received the truck and looks great. I want to let you know that we are very happy on how fast you were be able to find us the right deal, and how professional is your Team. Looking forward to keep doing business with you.
Fabrizio Cercatore
Berkely, California

10/07/2014

Aside from the hiccup in programming the prices and the absence of labels that fit the machine, everything was perfectly satisfying. Ultimately, the mechanical setup within the machine was correct in spite of our initial uncertainty. It was simply my installer who needed a tutorial in that department. Thanks for all your help. I would be glad to do business again if/when I am in need of additional equipment.

Nathan Wilson,
Lewiston, ID

09/19/2012

I cannot say enough about this website. Melissa was excellent. What drive and dedication, Melissa worked with the buyer, stayed in contact with both of us. Follow up calls for both parties. I cannot say enough about this company, my trailer was sold in roughly 5 weeks, amazing. Very satisfied. Thank You Melissa and Usedvending.
A.P.
Michigan


10/07/2009

Melissa did a terrific job at getting my machines sold. I would recommend her any day!!!
Thanks so much Used Vending...
Linda Schoeffler

Sacramento, Calfornia

10/01/2009

Our experience with USEDvending and their representative Melissa Powers, has been very positive. Melissa demonstrated professionalism by being very informative and timely with both of our transactions. We won't hesitate calling USEDvending.com in the future.

Diane and Dave Davis
Tuscaloosa, Alabama

10/07/2009

The Machine we purchased works great for what we need. we put chocolate covered espresso beans in it and they go quick. It is real easy to fill

McHenry, Illinois

06/05/2014

Dear April, Everything went very well with the transaction, I am pleased with the equipment. Andrei was not only very helpful and informative, but pleasant to get to know and 2.5 hours after contact I drove out of Lancaster with the new truck and drove through the night and was back in Holbrook by noon the next day, ran the title work and everything is switched over and looking good. I am very pleased with how everything went and want you to look for a comparable deal on a short bed rollback. You have been pleasant to work with and the whole transaction has moved smoothly and rapidly.
Steve,
Holbrook, AZ

01/25/2010

These is my second purchase of Vending Machines with USEDvending I am extremely pleasure by the exelent service that They give to me and specially the affectionate treatment(deal) that give to me April Hurd.

Thanks a Lot.

B.Colón
San Juan,P.R.

08/25/2012

This was the first time I purchased vending machines long distance, using a third party. The experience was smooth and seamless. I appreciate the help that Calice gave us in allowing this purchase to happen.

Thanks Calice! Yochum Vending
Pittsburgh, PA

10/13/2009

Thank you. My experience great. I was able to sell my vending machines without any problems . I appreciate your work. Best wishes always.

Shirley
Palm Coast, Florida

10/14/2010

I WOULD LOVE TO THANK MELISSA FOR THE CUSTOMER SERVICE AND PERSONAL TOUCH WHEN COMMUNICATING WITH. HER VOICE IS PLEASING TO LISTEN TOO AND SHE BECAME MY ANGEL WHEN SHE HELPED US SELL OUR TRAILER. WE HAVE BEEN TRYING FOR MONTHS AND WITH IN ONE WEEK ON THIS WEB SITE IT WAS SOLD. THANK YOU SO MUCH FOR YOUR BUSINESS. TAKE CARE AND GOD BLESS YOU AND YOURS.PEACE OUT SISTER TAMARA

06/13/2012

I would like to say Thank You to Calice for finding a Buyer for one of my Vending Machines. The paperwork and transaction went smoothly. I hope she can help find buyers for the rest of my machines.

Kathy S.
Louisville,Colorado

08/22/2012

The process was seamless and easy. I filled in the questionaire online and Gini contacted me the same afternoon. Within a couple of days we had 2 vendors to choose from and were up and running with the vending machines a few days after that. They are a greta resource. Thank You.

T. Dillon
Chesapeake, VA

10/16/2009

Couldn't have asked for a better person to work thru to get what I wanted done.

Ed in Texas

01/26/2010

April went out of her way to help me with our new vending machine! She was awesome to work with and got the machine to us quickly. I looked forward to her emails with the inspirational quotes!

06/13/2016

Thanks UsedVending for getting me results in 1 week. You got me a serious buyer to get my business SOLD . Now I can focus on the next new adventure in life .
Jen McCartney
Cape Coral, FL

11/04/2015

Usedvending.com has now helped me twice. 4 years ago I was looking to buy a food truck, I knew very little about pretty much anything involving this business.Melissa took me by the hand and walked me thru the purchase of my knew business, after 3 successful years I was able to finally retire,so I figured who else but Usedvending to sell my food truck. Greg took over my ad and in no time at all was able to sell my truck. Thank you Used Vending what a great team you have.
Ed Stack - Madsams Food Truck
Columbia, KY

05/25/2011

Hi Vanessa,

I am EXTREMELY pleased with your site. You give me (the small businessman) an opportunity to expand and compete. My experience in dealing with you and everyone on the site has been Great!

Thanks,
Vending for All
Tennessee

09/18/2015

I would recommend usedvending.com to anyone! The customer service was exceptional! If you are in the market to buy or sell new or used vending, this is definitely the place for you. Jennifer was an absolute pleasure to work with and I thank you kindly for helping me sell my concession trailer!

10/28/2010

Mellisa Did Great Job Very Easy Deal

Russell B.
TEXAS

06/14/2013

My daughter Evelyn and I had a great experience with Stacy. I had problems with my computer but Stacy got the deal done with Evelyn and we got a great deal. Thanks Stacy.
WJ Price
Montgomery,tx
See Hundreds more or Write your own...