ALABAMA
Alabama Trailers & RVs for Sale! Buy or sell used trailers in Alabama – we have used RVs, used horse trailers, used camper travel trailers, used heavy equipment trailers, used dump trailers, used livestock trailers, etc… AllUsedTrailers.com brings Alabama safe, easy transactions of buying used near you!
DISPLAY OPTIONS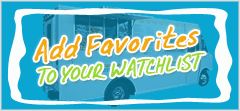 Login to Inquire Online
Call: 601-749-5660
Customer Experiences
02/01/2010

Good Morning Melissa,
I just wanted to thank you and Cheryl for all your help with this transaction. You both are knowledgable, friendly, and timely with answering my questions. I would higly recommend UsedVending to anyone!

Kay,
Wisconsin

01/31/2011

Great service, April was really nice and helpful!!!

09/07/2012

Gini was very helpful working things out with my vending location. I hope to do business with her in the future.

Ed,
St.Louis, MO

02/23/2013

Your company was terrific, and Amanda Haynes was a huge help. It was great doing business with you!

M. Russell
Dallas, TX

03/21/2011

April from UsedVending.com was very helpful in the purchasing of 6 soda machines. She wanted to make sure I got a good deal and helped out in any way she could. I was impressed with how nice she treated me even though we had never worked with this company before. I would definitely deal with April again. Thank you April!

North Dakota

05/16/2014

Hi Calice,
My experience with UsedVending.com was fantastic. I was amazed at how quickly I was placed with a serious buyer. Both the buyer and I trusted you as a intermediary and we were able to conclude a large transaction with zero complications. I could not have been happier.
Thank You So Much Calice-
Dan Schwab, IL

12/12/2012

Gini Sweet is the best! She has always been there for me to help me seal the deal. Im glad that she is working there, to help people like me who are expanding their business. She gets an a++++++++++++ ! thank you Gini - I look forward in continuing to grow my business with you. I'm so grateful to have you.

K.B.
Bronx, NY

11/01/2010

Thanks to Melissa, one of my vending machines sold in as little as one mo. she is very professional and polite.! You are very lucky to have someone like her with your company. Thank you Melissa !!!

IL

10/16/2009

I had a terrific experience with Used Vending. I worked with Melissa to purchase my fully equipped vending trailer and the transaction was executed quickly and professionally. Thanks Melissa.

Donna Manning
theslicedbreadcompany.com
Cumming, Georgia

09/29/2009

This was our first foray into the vending machine world (we got a mechanical snack/drink combo for our learning center). It has definitely been a learning experience! But, after doing quite a lot of research, we found that Mega-Vending had the best prices and the widest selection. We worked with April who was always supremely responsive both over the phone and on email.


As I sat down with my tools to try to figure out the mechanics of some of our initial problems myself (and I did!).... I felt confident that if I couldn't find the problem, April, or someone in her office would help us out. She stayed with us through the whole process (even though her role was essentially done) and I don't think that you can ask for more in terms of customer service.

If you're thinking about vending machines, they are trickier than they look -- but Mega-Vending was definitely great about the support.

Los Angeles, California

06/18/2011

The purchase of my concession tailer could not have been a better experience for me! Melissa was great and took care of everything for me. Great experience at Used Vending and Melissa is the BEST!!!!

Noelle, TX

12/20/2010

This was a very satisfying experience for me. I had been in the market to purchase a concession trailer for six months. I had finally decided to bite the bullet and purchase a new one which was going to be over my budget. Before I committed to the new trailer I call Melissa, she remembered me from a few months before and gave me a recommendation to one of the trailers on her site. Within two days I was able to make an offer and buy my trailer. Thanks to Melissa and UsedVending.com. I will definitely use this site again for my buying and selling needs.

Reed
Loxley, AL

02/03/2014

Just letting u know I, Hyatt bought the trailer ...I love it and thank you so much for the help I could not have asked for better then you were.
Terry C.
Lake Charls, LA

09/04/2009

April,

I just want to thank you for guiding me in this new adventure.

I will recommend 4Mega Vending to any vendor. They walk you through all the information you need to know to get familiar with the vending machines; from your first call, up to sales, customer service and technical support, they will answer all your questions and will give you peace in mind. I had a freight damaged machine when it was delivered, but they took care of it right away. Thanks again for your great service.

Houston, Texas

12/29/2011

I'm an independent owner of a vending service company (WMJ LLC). The demand for quality equipment and service is paramount in my business. Stacy Sweet at 4-MEGA Vending provided me with quality service and equipment; a job well done. I have refered Stacy and 4-MEGA Vending to my friends.

Bowie, MD

11/02/2010

April was just amazing. I asked so many questions! She answered them tirelessly. She is an expert in her field. April was prompt with her replies, accurate with her information, and her customer service skills were awesome. She was a true professional throughout the experience.
Thanks so much, April.

Wanda, Evans, GA

10/15/2011

I AM 11 YEARS OLD AND I OWN A VENDING BUSINESS. My name is Tyler Hollingsworth and I just wanted to share my story of how I started my vending business. I am in the Boy Scouts and I wanted to earn my Personal Management Merit Badge, to do this I had to have an income and manage it for a period of time. I asked my dad for if he would pay me to do my chores around the house so I could earn my Merit Badge and he said no that my chores was part of my family responsibility. He said I needed to find something that had a supply and demand earn the money. About a week later I asked my dad if he would loan me the money to buy me some gumball machines. After a long discussion he loaned me $1000.00 with a payment plan. After I got my first gumball machines in June 2010 and located them I realized that I needed more machines to really make good money. I asked my dad for another loan, he hesitated but loaned me the money in the end. I have since payed my loan off and my business is debt free. Today I have over 200 vending machines valued at over $60,000.00 and over $40,000.00 in merchandise. I should end this year with a $30,000.00 plus in profits, and if I stay on track I should make a profit of between $50,000 to $70,000 next year. I also give a percentage of my profits to Boy Scouts because the Boy Scouts is the reason I stared my business. Usedvending.com and Stacy Sweet are part of my success. I now use them as my main source for purchasing vending machines. Stacy Sweet is my broker rep. with usedvending.com and I feel that when I need machines I can call on him and he will find the machines at the price I can afford. Tyler Hollingsworth, Mississippi

10/22/2009

Used vending sold my used vending machines Melisa handled the transaction it was a hard transaction. MELISA handled it very well and all parties were very happy and the transaction was very good. Used vending lived up to all of ther agrements. I am very happy with Used Vending and am looking foward to doing futcher
business with useed vending
sincerly
Eddie
Salisbury, MA

10/20/2009

Earlier this year (2009) i was contemplating a start-up vending biz...having no prior experience i searched online for suitable "information" providers...i stumbled onto April and i was very impressed with her patience, demeanor, ability to answer all of my stupid questions and ask me the ones i couldn't think of - she was extremely helpful to me

although i decided not to pursue the biz i wholeheartedly endorse April and wish her continued good luck in the future

mike henry
colorado

05/14/2014

I've done business in the past with Mega Vending and will continue to. Their step by step buying process works right down to the delivery date. They'll also assist you in which machine would most suit your needs. April was most helpful, honest and always there when I had any questions. I recommend MegaVending and April very highly, Keep up the great buying experience!!!!
W.B.
Your Choice Vending, NJ

06/30/2010

Melissa did all the work! What a great experience. We just sat back and waited for Melissa's call arranging the sale of our 8 machines. Great job!

Bob

08/23/2012

Thanks to Calice for connecting me with the Seller of a used vending machine. Everything about the transaction was handled well. All of my questions were answered in a timely manner and there were no unforeseen circumstances. The seller was honest and worked with our pick-up issues. Expectations were certainly met!

M.B.
Irwin, PA

05/30/2012

I received a location notification from 4Mega Vending, and found it very interesting. I contacted Gini and she helped me through the entire process, and I was awarded the location. As it turned out the securing of the location took longer then anticipated, and was more troublesome then expected. Gini stood by me the whole way and was in constant contact with me. With her help I was able to get the location and complete the installation of the machines. I am very much looking forward to working with Gini and securing more locations. My appreciation to Gini and everyone at 4 Mega Vending.

Preston Nebel NEI Video & Vending,
VA

06/11/2009

Dealing with April was a pleasure- she was always up front and truthful through the entire deal. The soda machine has saved the company and employees big bucks- whcih equals great morale. Its the small things that make a difference in business deals and Mega Vending understands that. Thanks April.

James L. Sprayberry II
Mountainside, New Jersey

09/14/2010

They found me a good buyer,
and now I have room in my garage!
Great communication from April...

Canada

05/25/2012

I have been working with 4Mega for a few years now and would like to say that working with Gini is a real pleasure! She is very professional, knows her trade and easy to work with.I would highly recommend 4Mega to any other vendor in the field!

Patrick Scott Rowlett, Texas

05/31/2012

Melissa Powers at usedvending.com is a true sales professional that blew me away with her persistence and abilities, I will definitely refer her to anyone I can looking to buy or sell vending equipment. Thank you very much and I wish you great success with your future endeavors!!!

Ron F.,
Lancaster, PA

06/01/2011

I want to thank Melissa Powers for her prompt response and hassle free procedures in handling my recent BBQ concession trailer purchase. Negotiating started on May 17th and I brought the unit home on May 29th. The unit was even more stunning than the online pics.
Whether you a buyer or seller on you next deal, I strongly recommend usedvending.com and Melissa Powers.

Don Baucham
DB's Rustic Iron BBQ
Odessa, Tx.
rusticironbbq.com

03/27/2012

Melissa was very approachable and was wonderful work with throughout the entire process. She was very helpful and helped educate us on the selling process. Communication was consistent and we were always kept in the loop. We would definitely recommend Used Vending to other people and give them Melissa's name. We are 100% satisfied and are so glad we used UsedVending.com!

Kristin,
Maryland

06/23/2010

April was absolutely outstanding to work with! She went out of her way to help and meet all of our needs, from answering all the many questions, helping patiently while the credit card went through, and kept me informed of the delivery! April was so knowledgeable of the vending machine and she made a good recommendation. I am so please as she made a purchase of a vending machine a pleasure.

Marion Baddorf
Business Manager

09/13/2011

The process was easy and April did a great job of facilitating the deal. My buyer was nearby and the even the process of delivering the machines was much less of a hassle than I could have imagined.

Thanks again for your assistance,

Darrell P,
TX

12/29/2009

dear melissa i would like to thank you and used vending company for the best service i have ever had. the sale of my concession truck went real smooth. a job well done.

if you ever need a reference please have them call me

chuck neri
stafford springs ct

12/03/2013

This was our first experience with Usedvending. Melissa kept us informed every step of the way with potential buyers and the sale went wonderfully. We couldn't be happier with how smooth the process went!!
T. & B.
Lyman, ME

02/12/2014

We recently sold our concession trailer through Usedvending.com. Melissa Powers was awesome. She handled all of the paperwork and made our end very easy. From the time we got the offer call from Melissa until the unit rolled out of the driveway was only 22 hours! Thank you very much, Melissa € € .
R.Z.
Sierra Vista, AZ

02/25/2011

Thanks to Vanessa. Very friendly service. A pleasure to work with and look forward to more opportunities.

Chris, IL

03/24/2011

Needed to get 2 vending machines sold. April Hurd was very professional & informative she made the process smooth & simple. Thank u April.

Valerie Hawkins.

03/17/2014

Working with USEDvending.com was a great experience to sell my 5 machines. It was taking up so much space at the house and USEDvending.com sold those for a price I was looking for and made my life a bless.
M.S.
Alexandria, VA

10/01/2008

Hi Melissa, Thanks for selling our machine... Was a smooth transaction. Our other Antares machine has been put back on location and is no longer for sale . We will be listing more machines soon . Thanks Again Terry & Tammy

Horn Lake, Mississippi

02/16/2011

Thanks Melissa. Your're the greatest. I will always recommend Usedvending.com and Melissa for selling and buying vending machines. You get the job done! Thanks again for the professional and prompt service.

Julia
Marrero, La.

10/25/2009

My experience with 4 mega vending was awesome! I contacted several other companies and it took several days for them to contact me.I emailed and within a few minutes I had a response. April Hurd is very professional and wonderful to work with.

Thanks
Monica Reece
Harris Jobe Elementary PTO

10/06/2010

April Hurd was my sales representative and she was great. She made purchasing a vending machine for our office extremely easy. She answered every question I had in a professional and timely manner. I am pleased with the service that I received from Mega Vending!

Heather - Bristol, PA

10/22/2009

April at Used Vending has been very helpful and attentive to all my questions and issues. She has been wonderful to work with!

Thank you!
Jody Hewitt
Sweet Sisters, L.A. Ca.

08/08/2011

We had a great experience with Used Vending. Stacy Sweet was the person we dealt with the most and he was so helpful and professional. He was always available and ready to help in any way.
We placed our trailer for sale and in a very short time we were seeing lots of interest and in no time a sale.
Wish they would sell other things as well....
Thanks Used Vending!

Marcia
Mansfield, Georgia

11/28/2010

What a FANTASTIC experience working with April and the usedvending.com site. I posted my machines and 2 weeks later they are all SOLD! I couldn't have asked for a smoother experience. No hassles! I should have done this sooner!!! April YOU ROCK!!!

PA

10/25/2009

I luckily came across the website for April. I run a 19 store chain of convenience stores and one of them has a laundromat attached. We needed a coin changer machine and I knew very little about them. My time is valuable and April quickly guided me to the best option for my needs. She answered any questions I had with ease and made the purchase painless and enjoyable, I would highly recommend April for any equipment purchases you have.

Most Sincere, Brian Laudenbach JM Oil Company.
St Cloud, Minnesota

10/10/2014

Hi Traci, I wanted to thank you and Used Vending.com for a great experience. I was impressed with how quick my concession trailer sold. You were very helpful answering my questions and explaining all the details. The high level of communication keeping me up to date every step of the way was important to me. The entire process was very professional and I am extremely satisfied with the outcome. I will absolutely consider Used Vending.com again in the future and I will also be sure to tell my family, friends and business contacts about your service.
Sincerely,
John Raimondo
Laurel Maryland

08/02/2010

i am very happy with my purchase through used vending.com and look forward to doing it again soon.

Frank P.

08/05/2012

MELISSA sold my coffee truck without any problem, the transaction was easy, I'm so happy and I know the buyer is happier, thank you UsedVending.com for having great people working for U!!! Thanks Melissa.

C.V.
Margate, Florida

11/06/2013

My experience with Mega vending can be summed up in one word, AMAZING! From the time that I entered my information into their system, I was immediately taken care of. April was so attentive to the needs we required, incredibly understanding, and efficient in executing a perfect fit for our company. We had a very smooth and easy experience and we will definitely refer them in the future.

J. Ortiz
New Jersey

04/24/2012

My experience with your company, and with Mellissa was the best! This is the first time working with usedvending.com and I am extremely impressed. It was effortless. Melissa did everything, all I did was pay and pick up. How easy is that? Now usedvending.com is my "go to" for all future purchases. Thanks Melissa.

K.G.,
Fresno, California
See Hundreds more or Write your own...